An aircraft carrier has been transformed into a floating restaurant in Harlem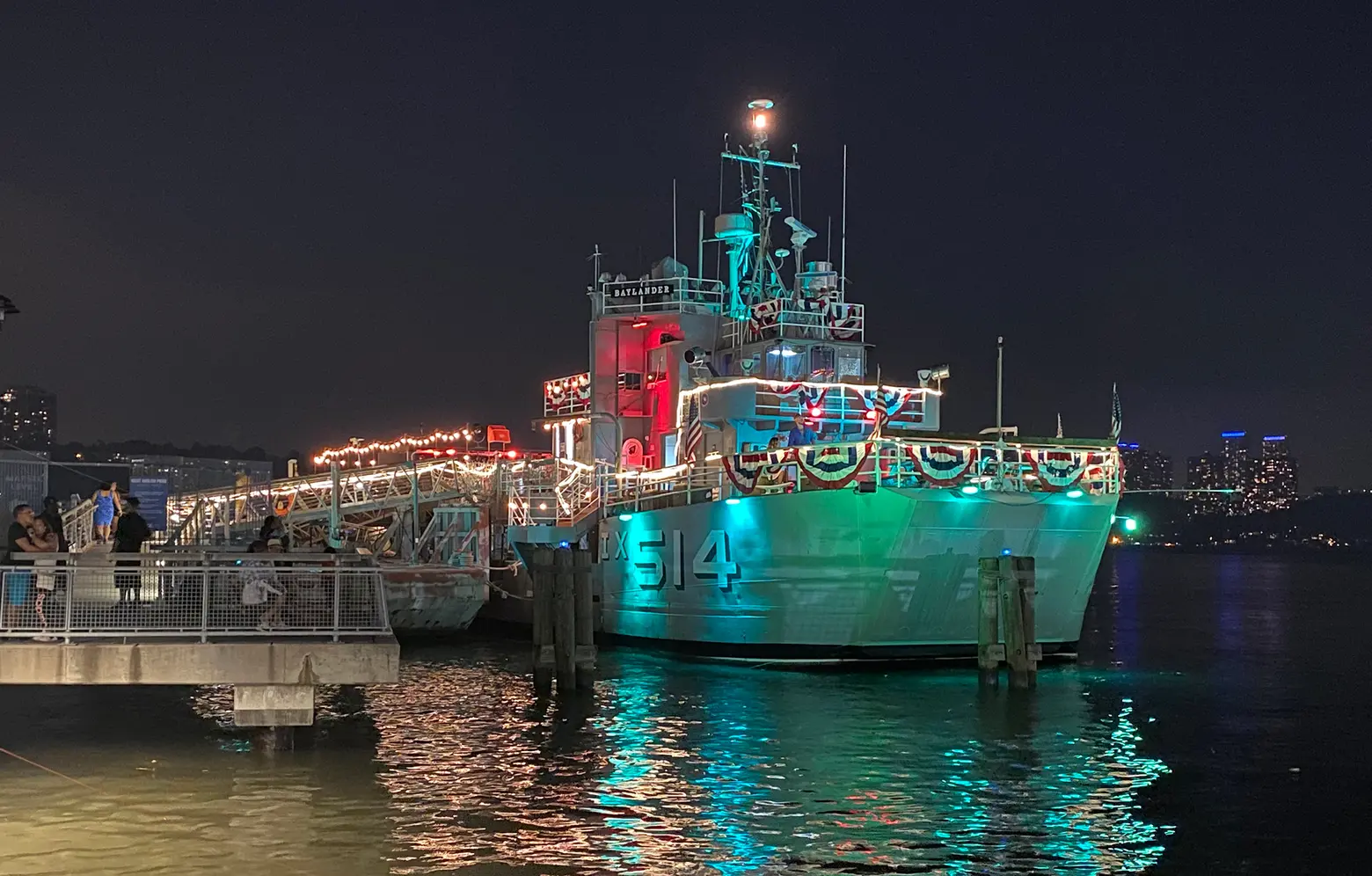 Photo courtesy of Baylander Steel Beach
Photo courtesy of Baylander Steel Beach
New Yorkers have outdoor dining on their minds these days, but a new spot that opened last week is taking the idea to the next level. Just off the West Harlem Piers at 125th Street, the former Baylander IX-514 aircraft carrier has been transformed into a new restaurant and bar called Baylander Steel Beach. First spotted by I Love the Upper West Side, the one-time U.S. Navy ship now has several levels of outdoor seating, as well as a covered section that will be opened once the city allows indoor dining.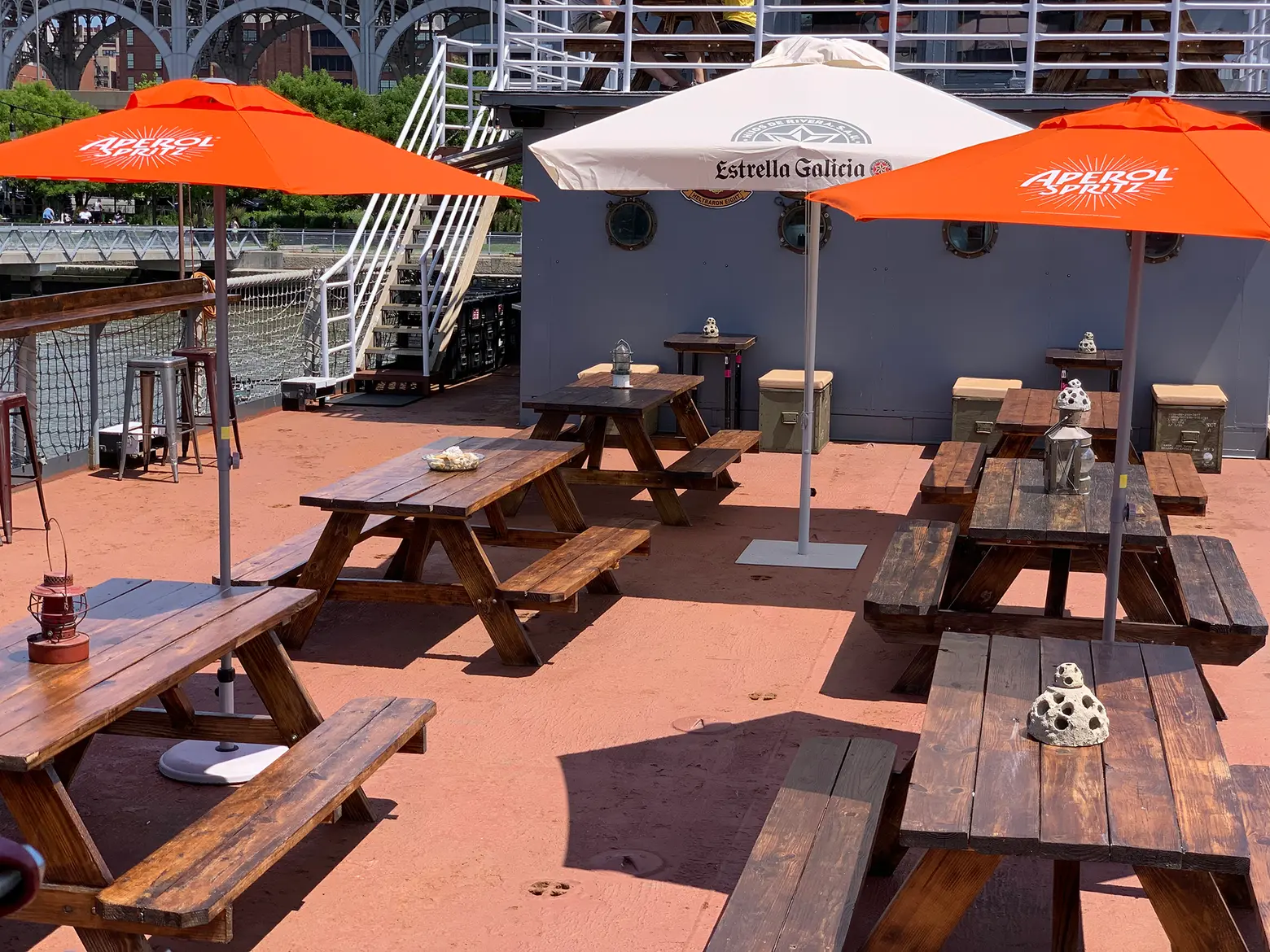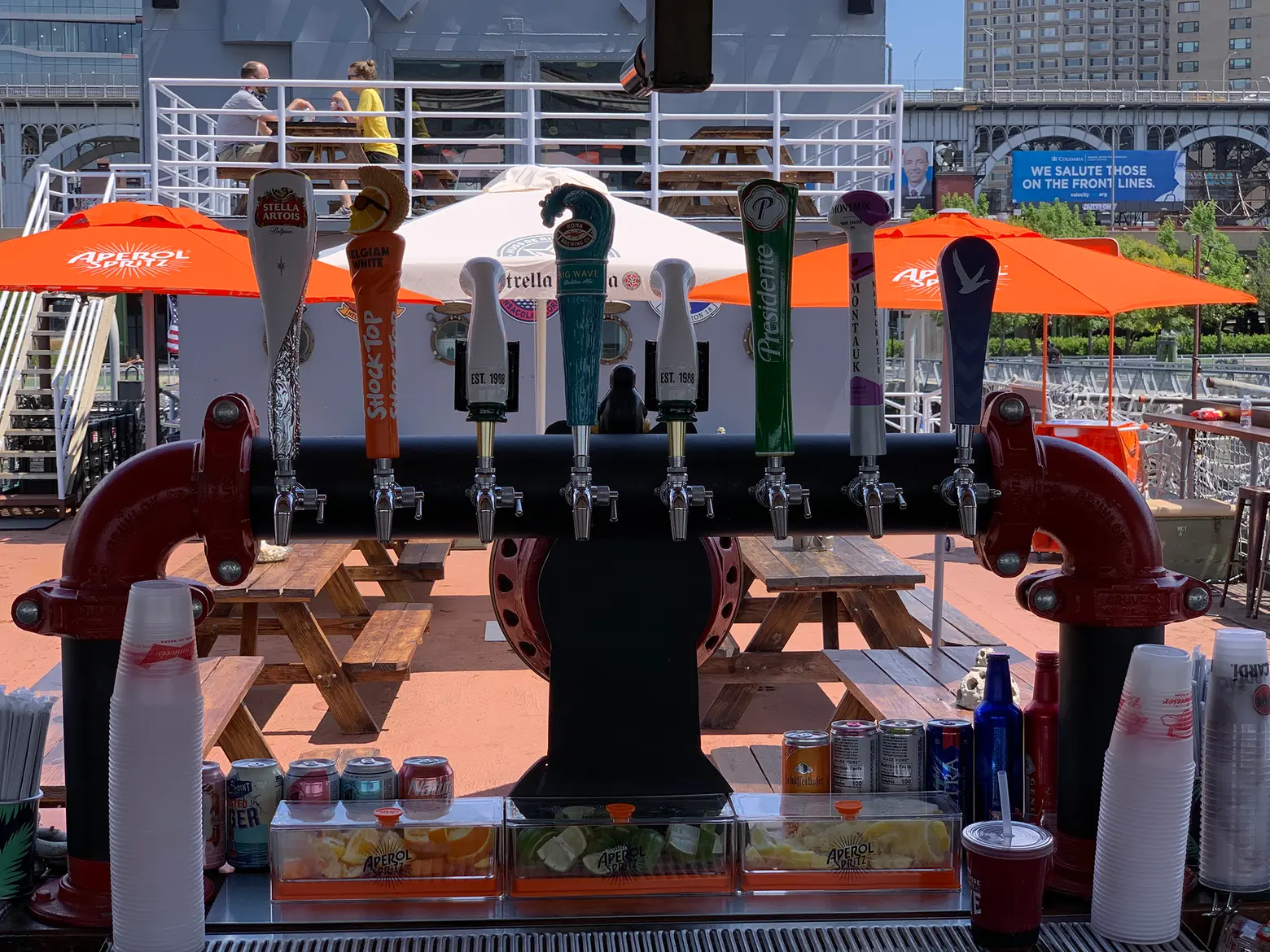 Photos courtesy of Baylander Steel Beach
The ship began its military life back in 1968, serving the Navy in the Vietnam War and the Army in Guam. It was later converted to a US Navy Helicopter Landing Trainer and was ultimately decommissioned in 2011. It was then sold to Al Trenk, who West Side Rag explains is "the owner of Pegasus Air — the same company that operates the 30th street NYC heliport." Trenk put about $500,000 worth of work into the vessel, according to the WSJ, and moved it from its home in Florida to New York City. Baylander spent time docked at Brooklyn Bridge Park and the Brooklyn Navy Yard, where it was open as a museum and even hosted an art show.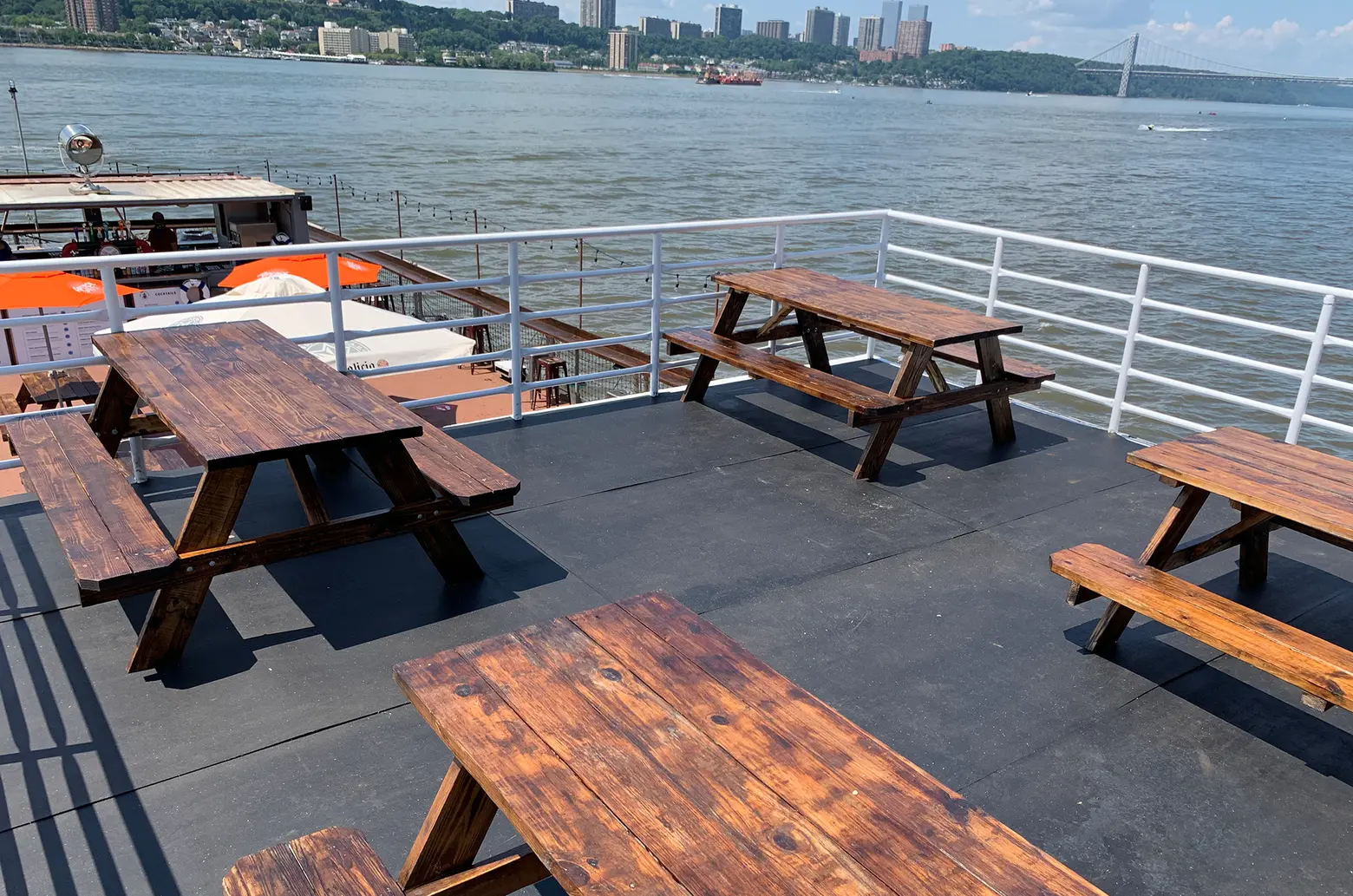 Photo courtesy of Baylander Steel Beach
The ship docked at 125th Street in 2016 after ownership was transferred to the Trenk Family Foundation, and it continued to offer educational tours. For the past few years, Michael Trenk, who owns the Upper West Side bar Prohibition, has been working with the local community board to receive the required permits to start operating the ship as a dining and drinking establishment.

Photo courtesy of Baylander Steel Beach
Baylander Steel Beach opened just in time for the Fourth of July holiday. Their menu is seafood-focused and reasonably priced, with sharable options like fried clam strips ($10) and beer-battered fish-and-chip tacos ($12), as well as lobster rolls ($24), a burger ($9), and a hot dog ($5). The drinks range from $10 to $12 and are just as summery as you'd expect, with frozen lemonade and frose, along with an Aperol spritz, Paloma, and more. Baylander is open Wednesday through Sunday from 3:00 – 10:00 PM.
RELATED: