A 19th-century warehouse on Governors Island will become a permanent arts center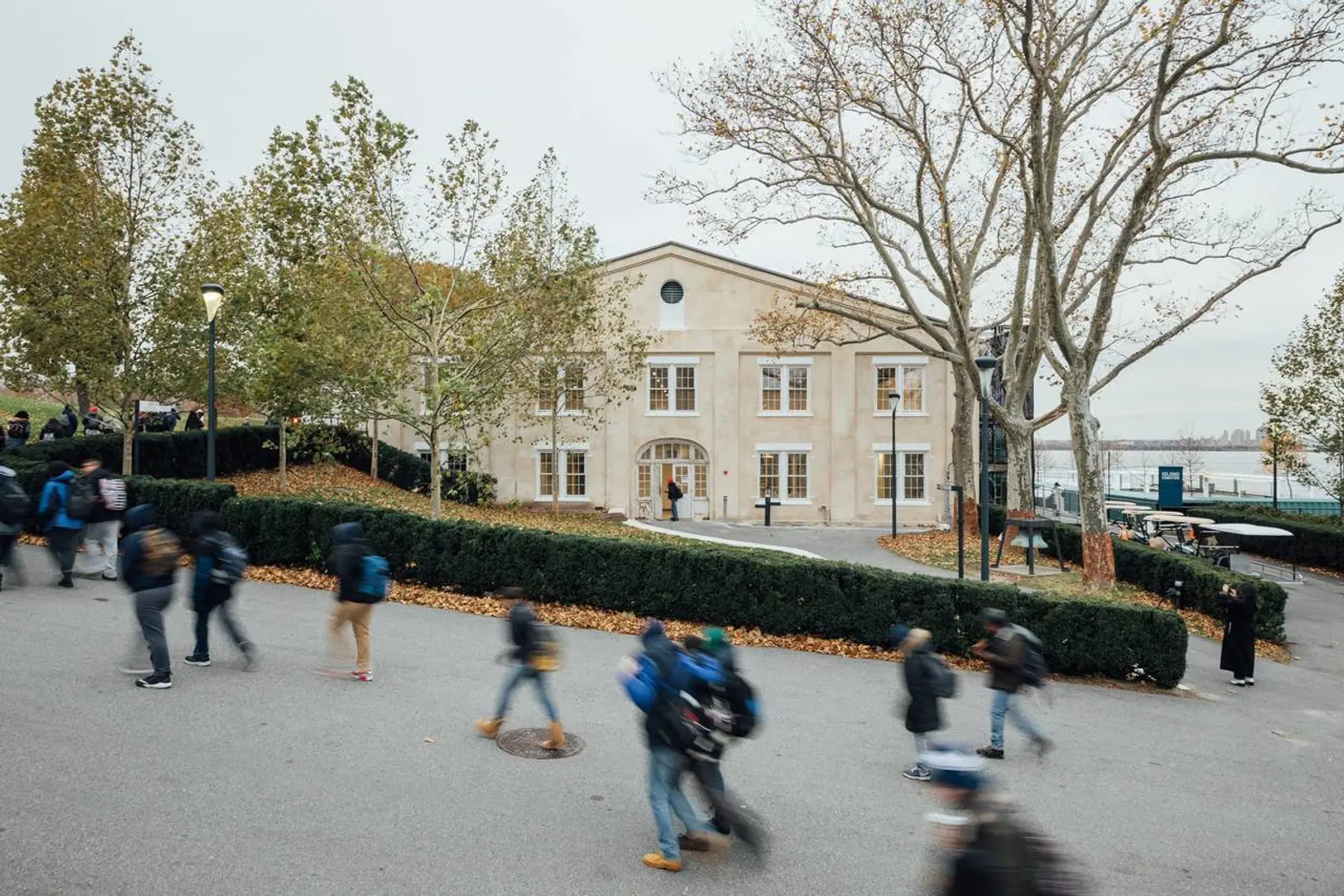 Photo by Zachary Tyler Newton
Governors Island is gettings its first permanent home for artists this year as the effort to turn the 172-acre former military base into a year-round cultural hub continues. The Lower Manhattan Cultural Council (LMCC) announced on Monday plans to transform a 1870s warehouse into a 40,000-square-foot center for arts and educational programming. In 2009, LMCC became one of the first tenants on Governors Island, which opened to the public in 2005 after serving as a base for the Army and then the Coast Guard for more than two centuries.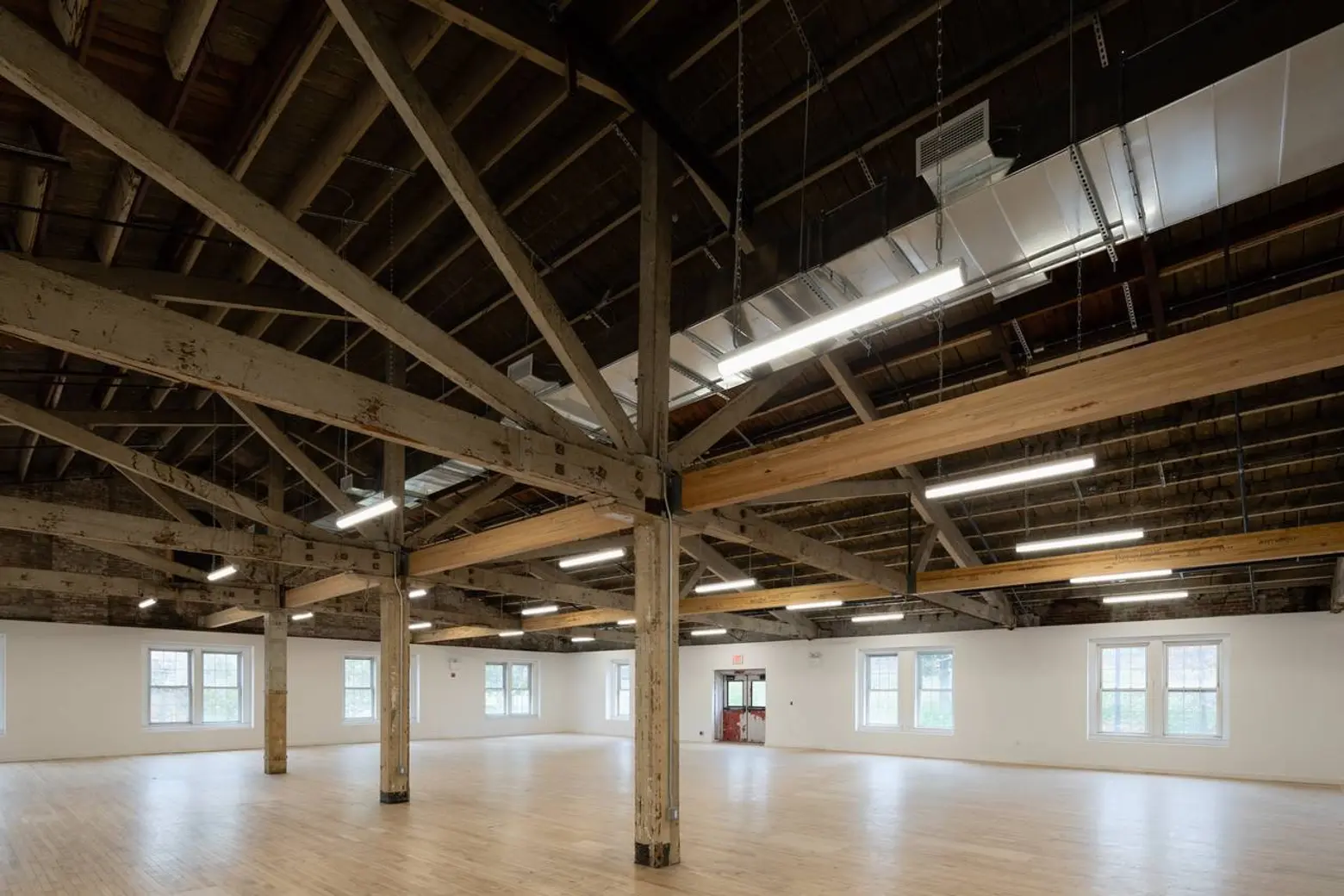 When it opens in September, LMCC's Arts Center at Governors Island will include studios, galleries, rehearsal spaces, and a cafe. According to the Wall Street Journal, the renovation of the 19th-century warehouse will cost $12 million and will retain the building's historic details while keeping its spaces multipurpose.
"We are thrilled to create a space on Governors Island that fosters curiosity and engagement with artists' research, development and presentation," Lili Chopra, the executive director of artistic programs for LMCC, said in a statement. "The newly renovated Arts Center is designed for larger exhibitions and more public programs, enabling greater depth and insight into the artistic and creative process."
LMCC has partnered with the Trust for Governors Island on the renovation, which involves designs from PEI Cobb Freed & Partners and Adamson Associates Architects.
The arts center will feature artists in residence year-round with free programming happening during the Island's public season, currently between May 1 and October 31. LMCC's first season will officially run between September and October of this year, with exhibitions by Yto Barrada and Michael Wang, plus Open Studios. Themes of the inaugural season focus on ecology, sustainability, and resilience.
The city has spent over a decade working towards turning Governors Island into a year-round community, opening in 2016 a 40-acre park with ball fields and playgrounds. And last summer, a temporary "glamping" retreat came to the Island for the first time as part of a three-year agreement. LMCC and the New York Harbor School are the only year-round tenants on the Island currently.
Last August, Mayor Bill de Blasio's administration launched the public review process for the rezoning of Governors Island, a major part of turning the Island into a 24-7 hub. The rezoning includes 33 acres on the southern half of the Island and would allow for low-and mid-rise commercial buildings. While a federal deed restriction prevents any residential development on the land, student housing and hotels are permitted.
"We are unlocking the potential of Governors Island by investing in arts, culture and education," de Blasio said in a statement. "The public programming and free workspaces at LMCC's Arts Center will provide an affordable place for artists to work while continuing to grow Governors Island as a creative hub for New Yorkers across the five boroughs."
RELATED: