$52M supportive housing complex with health-focused amenities opens in the South Bronx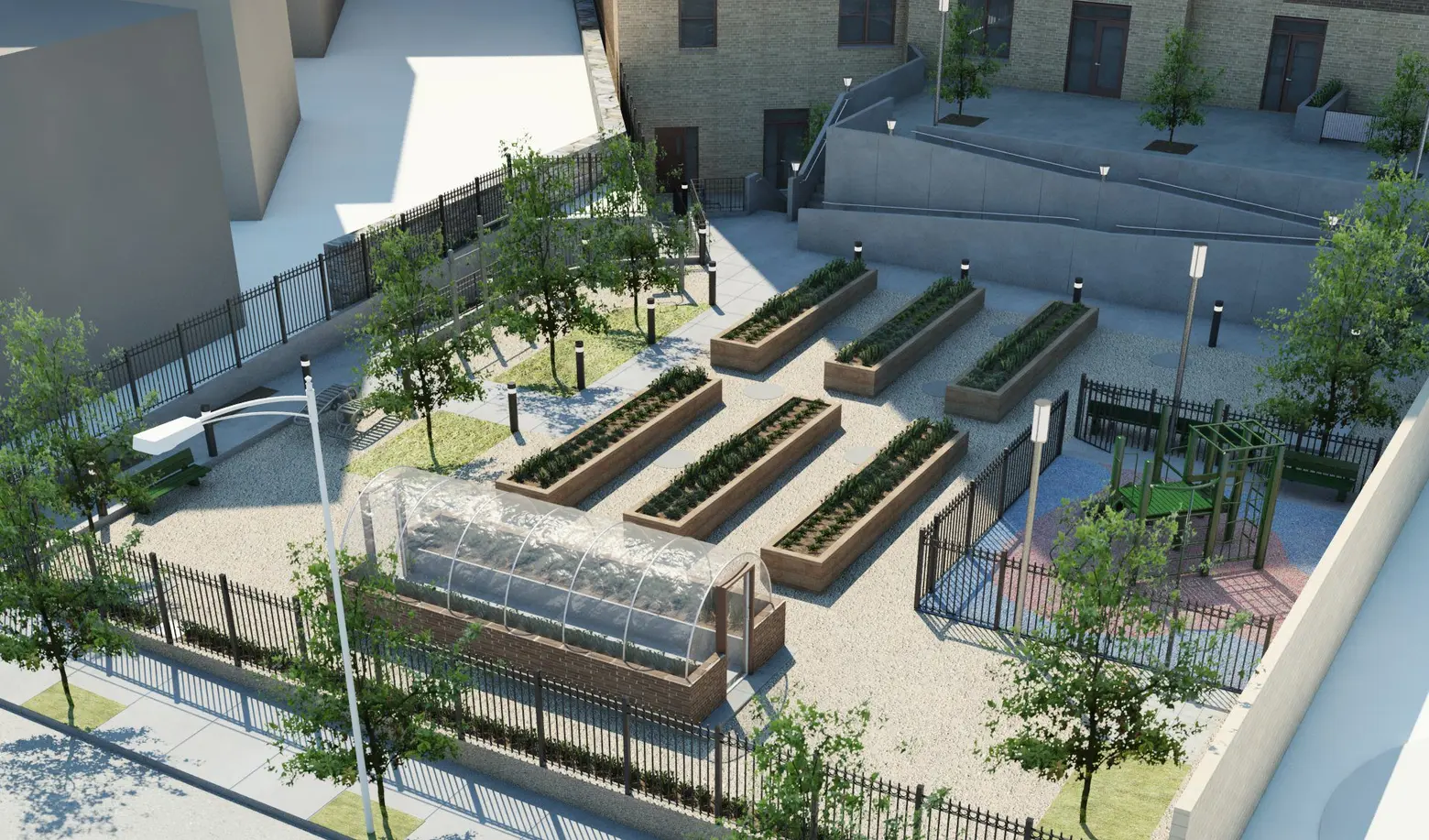 Rendering by Peter L. Woll Architect, P.C; Courtesy of Community Access
An affordable housing complex with health and wellness perks officially opened in the South Bronx on Tuesday, after breaking ground more than two years ago. The $52 million building at 111 East 172nd Street in the neighborhood of Mount Eden contains 126 apartments, with 60 of them set aside for those living with mental illness. The units are affordable for households earning 60 percent of the area median income.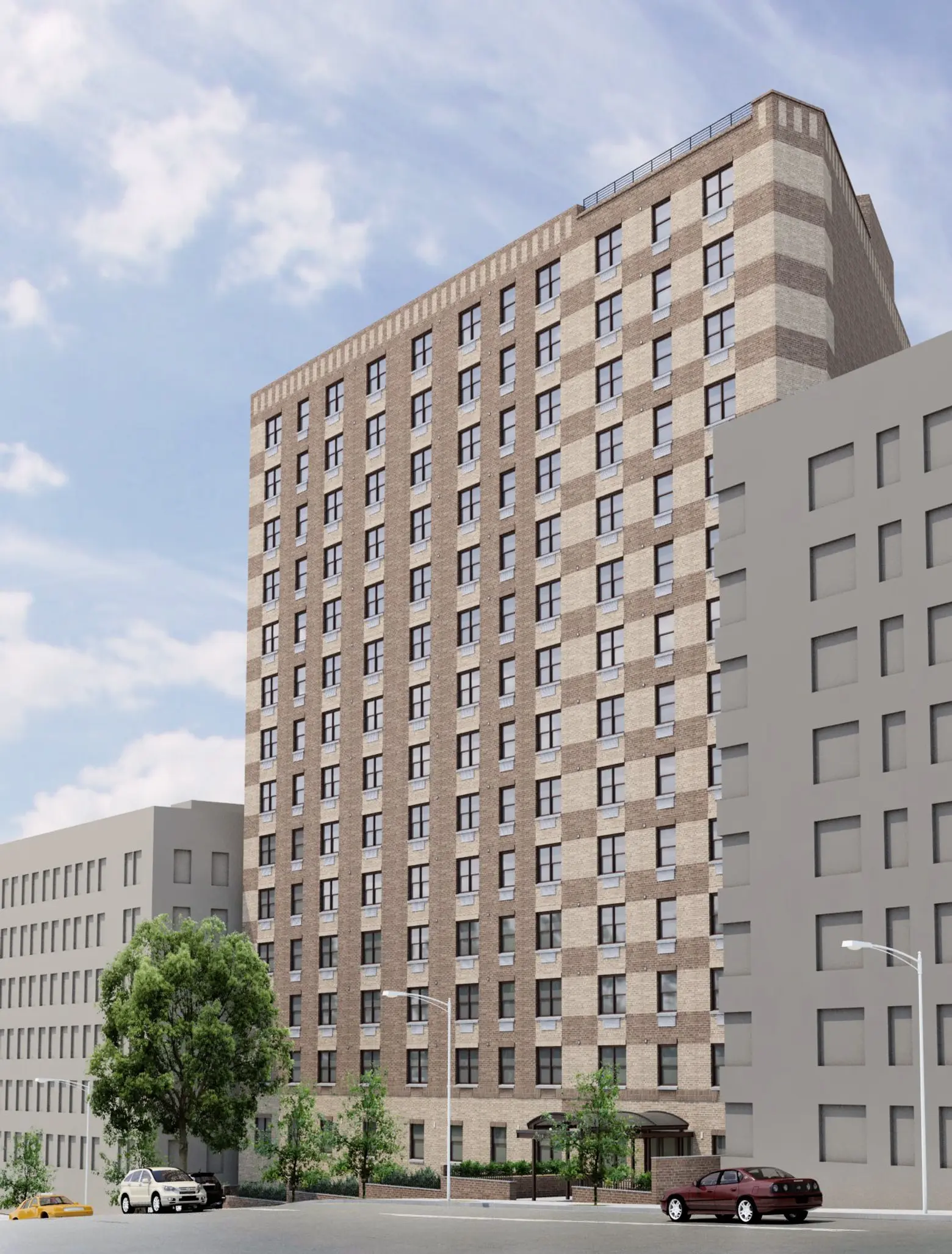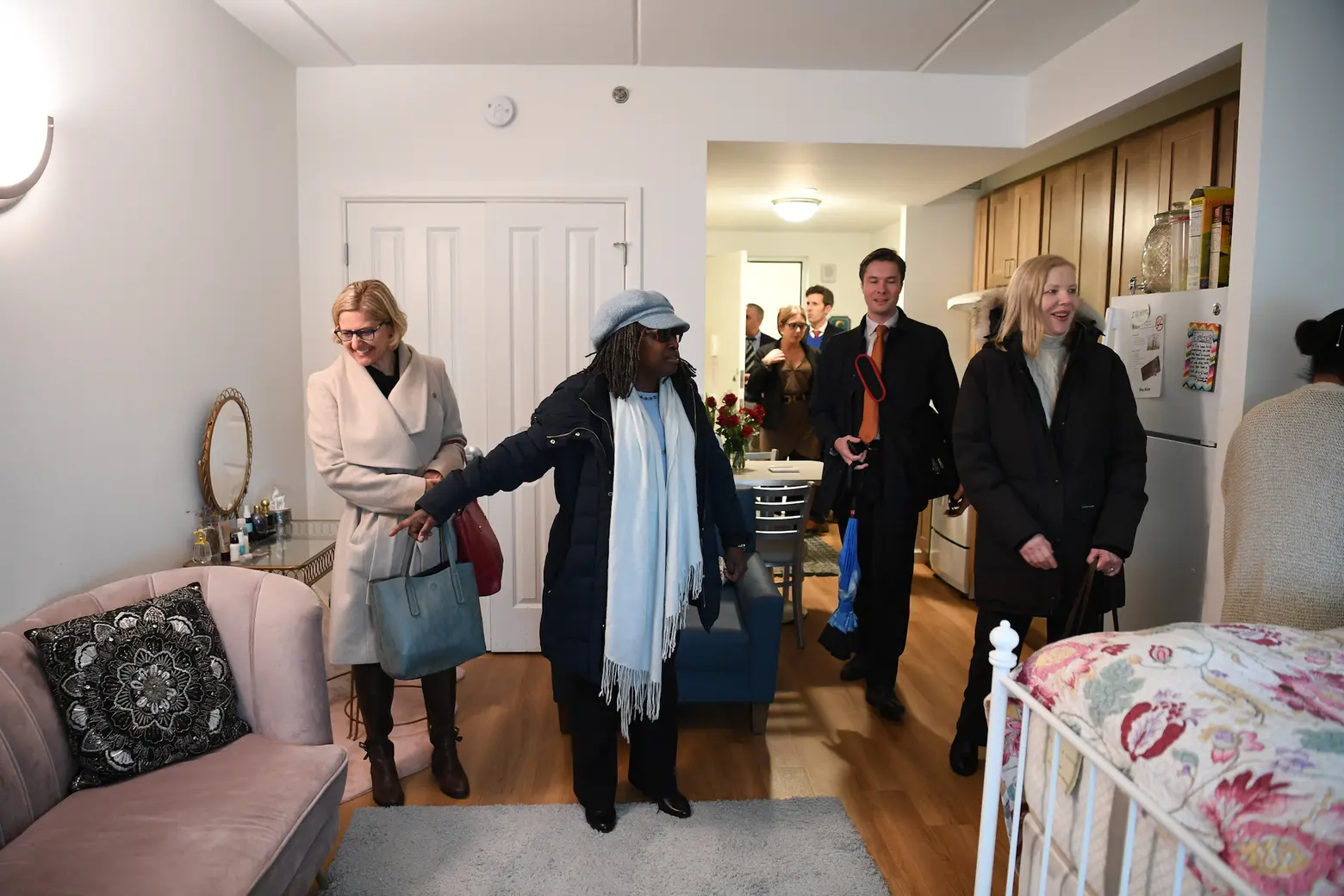 Resident Crystal Gonzalez spoke at the press conference on Tuesday and gave a tour of her newly decorated studio; courtesy of Sean Sime Photography
"The opening of this project is a major step forward in our efforts to increase affordable housing across the state, and in the Bronx, especially," Gov. Andrew Cuomo said in a press release. "This project will help ensure that some of our most vulnerable New Yorkers have access to the supportive services they need to live independently in their community."
Community Access, an organization that provides services for those with mental health struggles, developed the 14-story tower with Peter L. Woll Architect, P.C., handing the design. The nonprofit will also provide on-site services for those residing in the 60 designated units.
Services include 24-hour front desk services, access to a part-time psychiatrist, counseling, self-help groups, group activities, crisis intervention, and money management and employment help.
In addition to those services, residents can enjoy amenity space that is centered around health and well-being. The building will feature a community urban garden and communal kitchen, exercise equipment and outdoor playground, and a bike-sharing program.
In August of 2018, the housing lottery launched for the second round of affordable units, with apartments ranging from $864/month studios to $1,122/month two-bedrooms. This is the seventh Bronx project for Community Access.
"Access to stable housing is the single biggest contributor to helping people improve their physical and emotional health and wellness, and this building has all the landmarks of Community Access housing–a place where people can live with dignity, create community and move forward with their lives," Cal Hedigan, the CEO of Community Access, said in a press release.
RELATED: