42 new affordable condos available at West Harlem's Parkadon, from $225K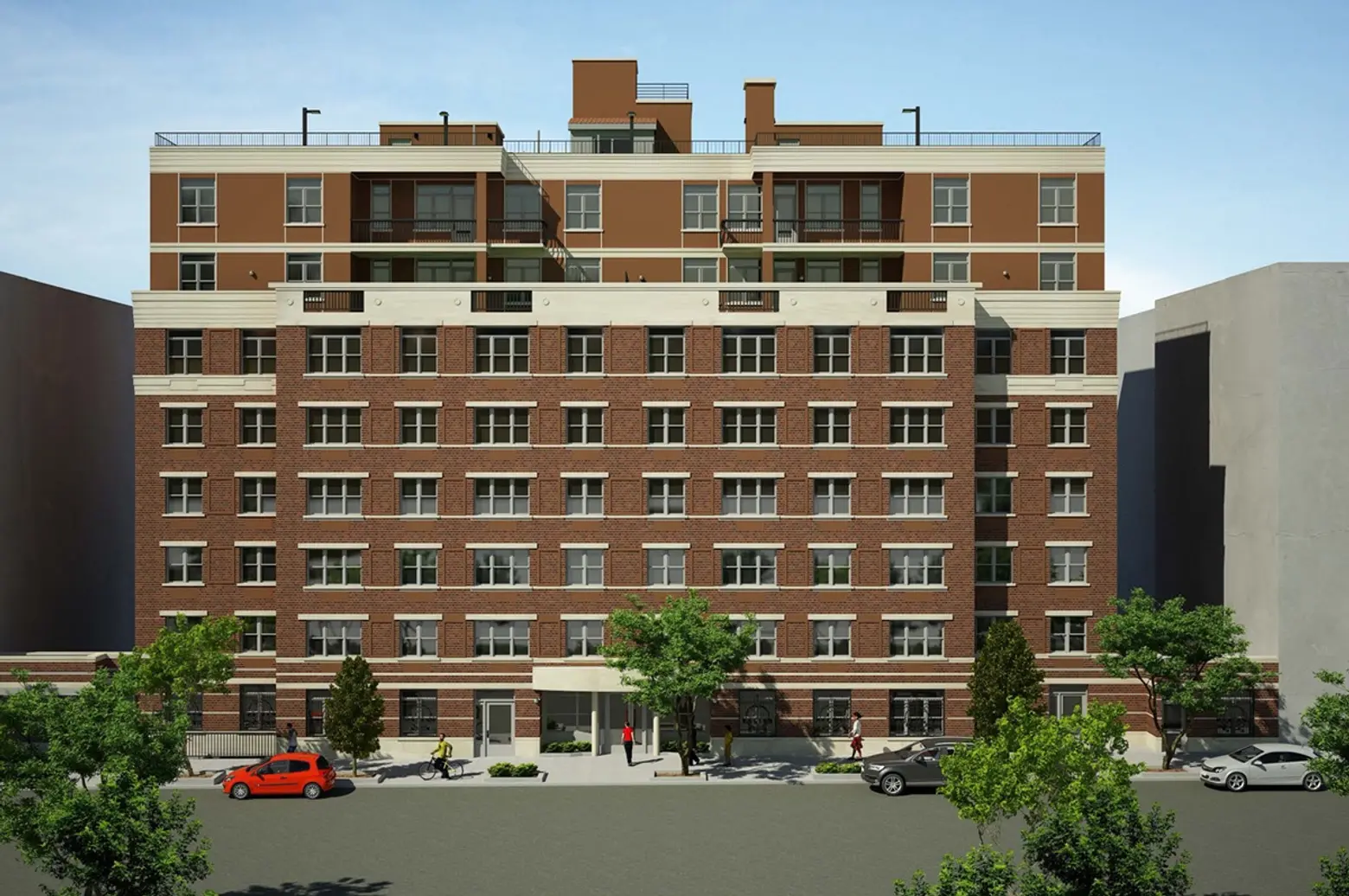 Qualifying New Yorkers can now apply to purchase one of 42 affordable condos in West Harlem's Parkadon Condominiums. Currently under construction, Harlen Housing Associates has been planning the structure located at 70 West 139th Street for nearly a decade and construction finally commenced on the project in 2015. Although move-in day is still a ways off, the building has topped off and the brick facade is currently being applied. Once finished there will be a total of 64 units (the difference pegged as market-rate) across 55,355 square feet, which includes 1,878 square feet of communal space on the ground floor. The NYC Housing Partnership relays that affordable apartments will range from one- to two-bedrooms priced from $225,545 and $440,381 and will be available to those earning between $50,400 and $149,490.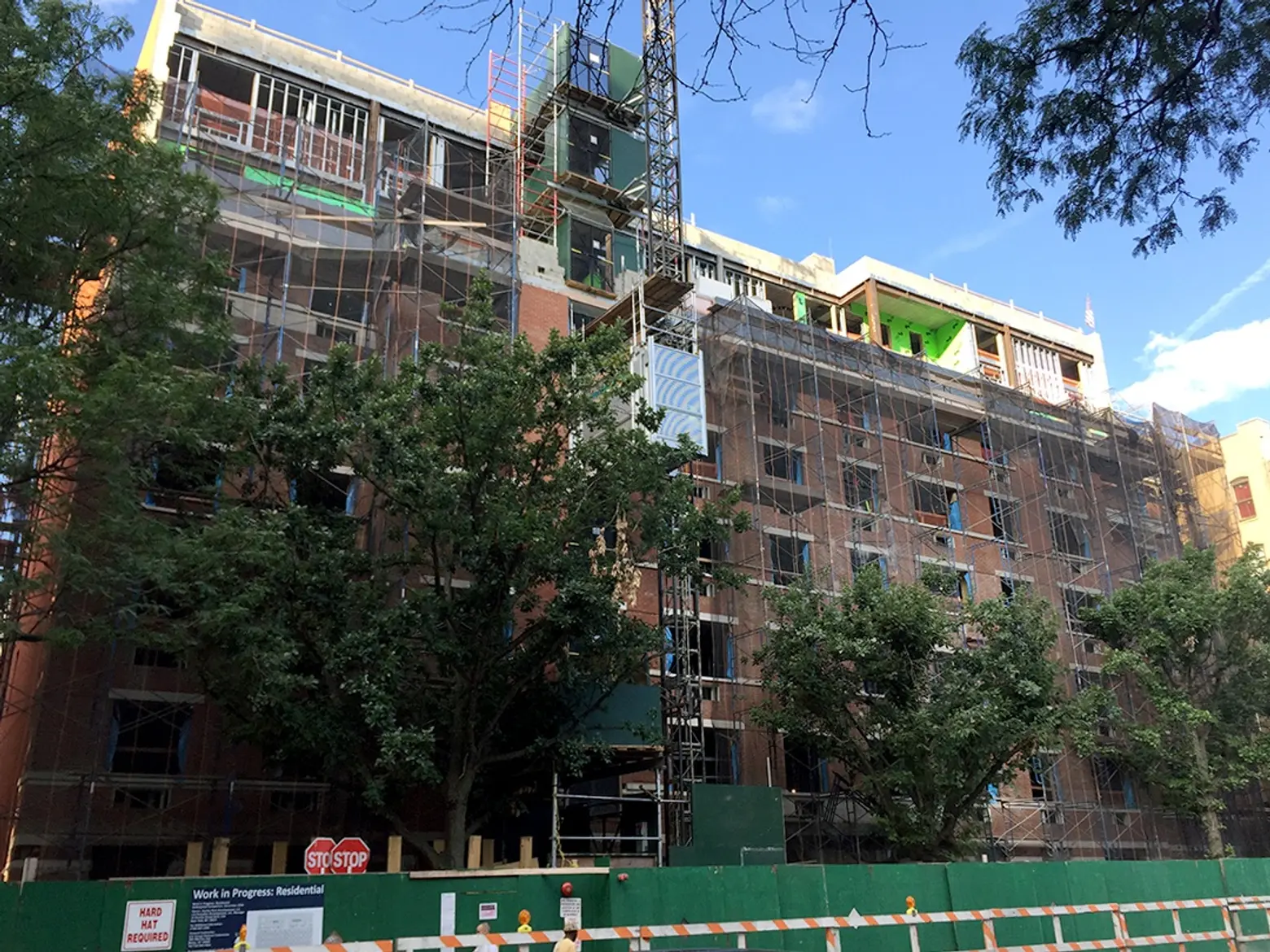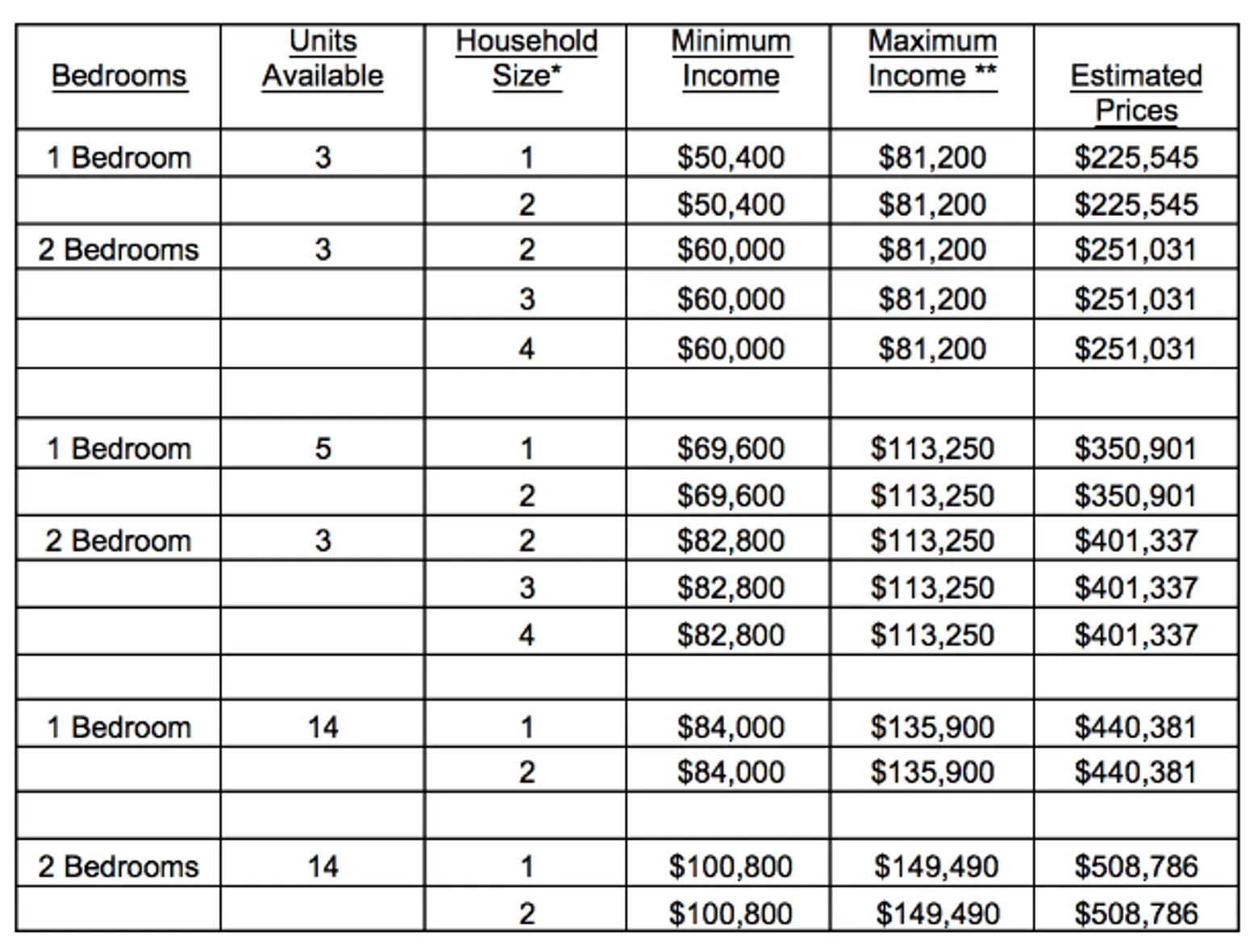 Amenities will include a spacious lobby with a virtual doorman, onsite parking for 32 cars with 220V electric outlets for car charging, 54 private storage rooms, a bike room and an indoor and outdoor fitness and recreation center.
Eligible buyers will be required to have 10 percent of the purchase price available for down payment. Informational sessions will be offered on January 12, 2017 and January 27, 2017 at 6pm at Morija SDA Church, 314 West 120th Street, while the deadline to apply is February 22, 2017.
Complete details on how to apply for the affordable units can be found here >>
Pricing for the market-rate units haven't been announced but you can stay up to date on those at CityRealty.
Use 6sqft's map below to find even more ongoing housing lotteries.
If you don't qualify for the housing lotteries mentioned, visit CityRealty.com's no-fee rentals page for other apartment deals in the city.
RELATED: