16 places to celebrate Black History Month in NYC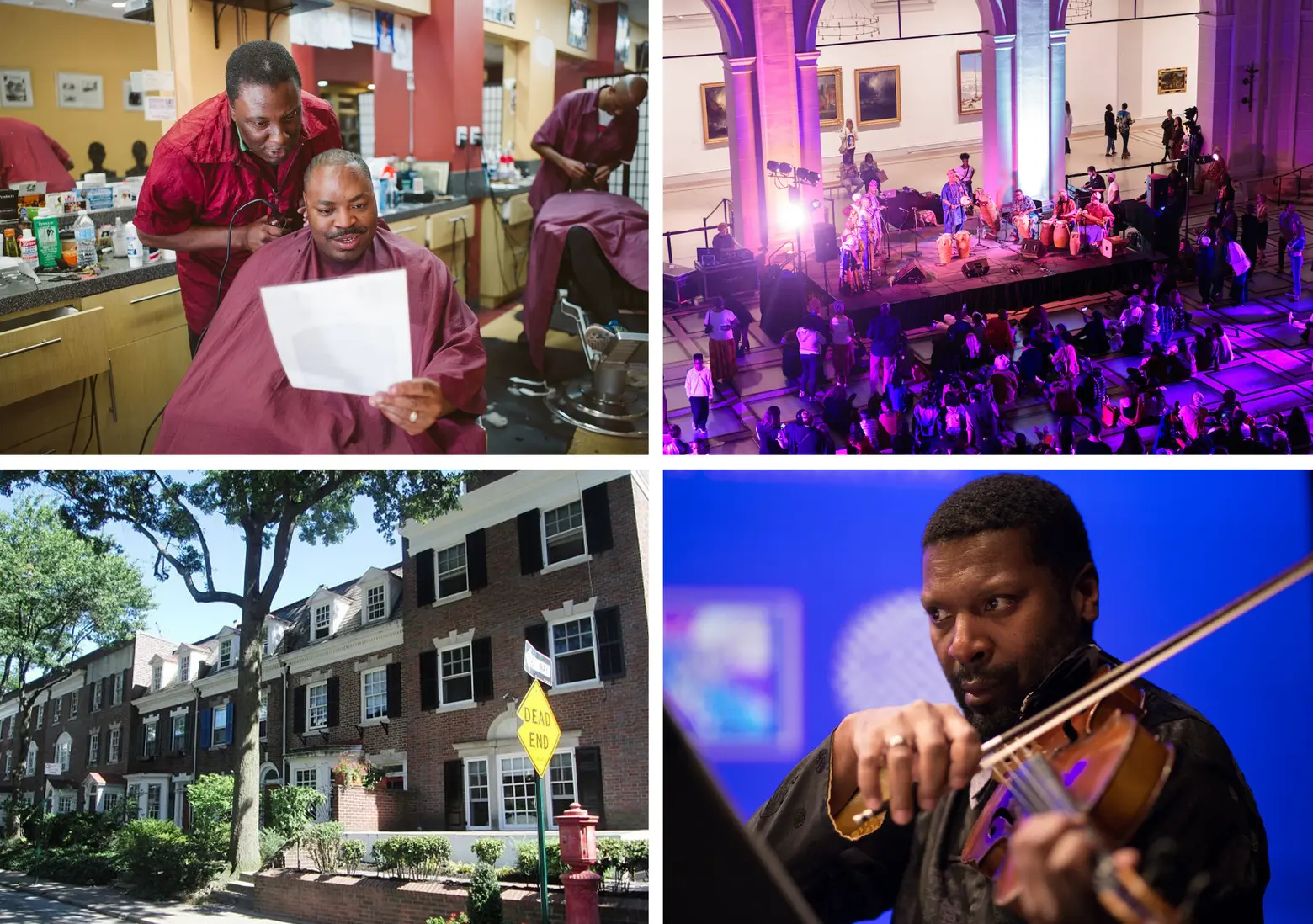 February marks Black History Month, a nationwide celebration of African American culture and history. New Yorkers will have plenty of opportunities to honor the contributions made by the black community, with live performances, guided tours, comedy shows, art installations, and more events happening across the city. From the Apollo Theater's open house celebration to spoken word performances at Brooklyn barbershops, pay tribute to the achievements of black Americans this February, as well as all year round.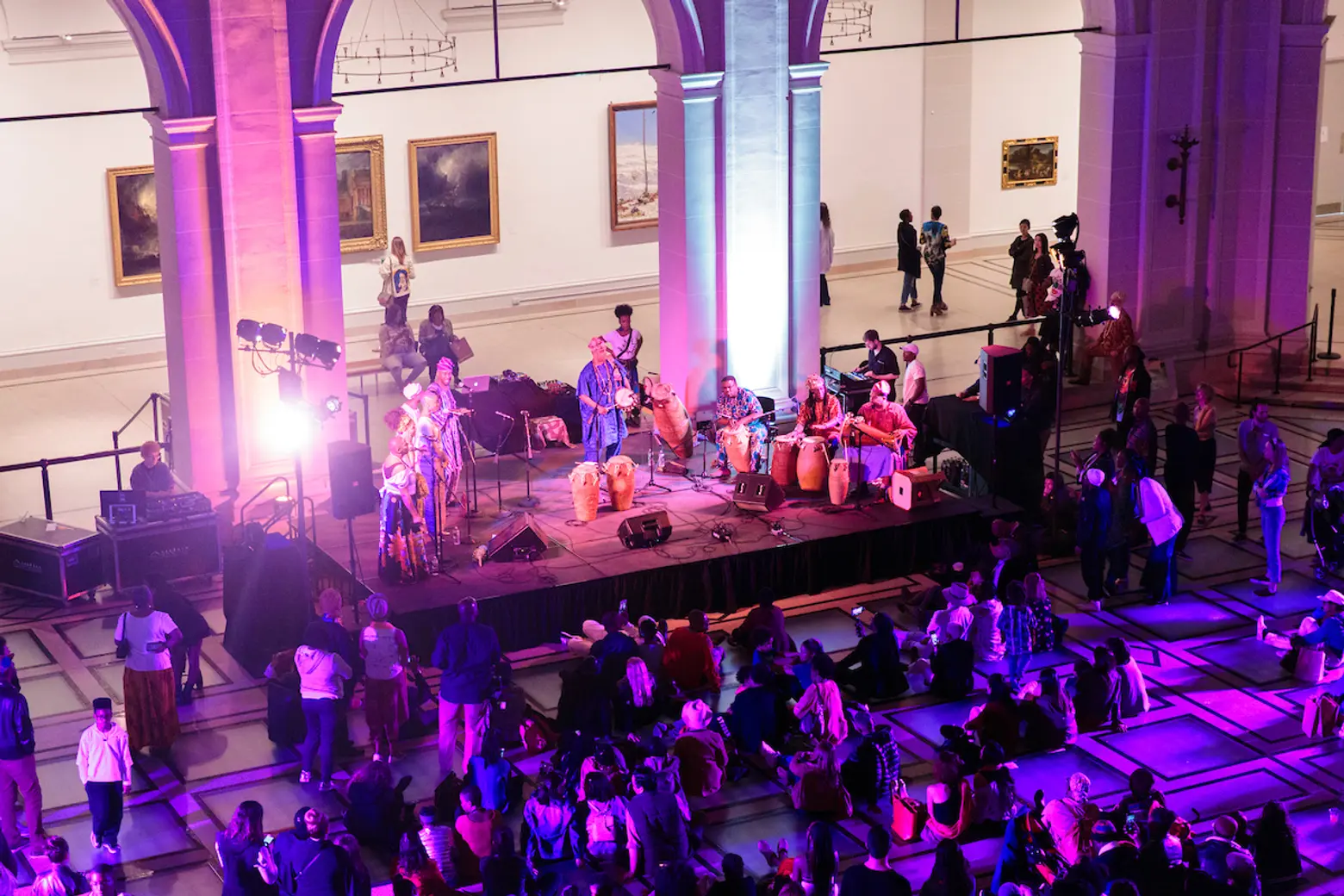 First Saturdays at the Brooklyn Museum. Photo: Kolin Mendez Photography.
1. Brooklyn Museum's Futura Noir
February 1
The Brooklyn Museum's First Saturday event kicks off Black History Month with music, discussion, and performances from black professionals and artists. On February 1, "Futura Noir" takes over the museum with an evening full of activities, including a sound bath from black-owned wellness studio HealHaus, music from singer and rapper Topaz Jones, a scholar talk from curator Niama Safia Sandy, a fireside chat with artist-activist Common, and much more. Get the full line-up for the event here.
2. Black in Time: A Black Renaissance
January 31 to March 8
Learn about the evolution of black art at an exhibit curated by the Fashion Institute Technology's Black Student Union. On display from January 31 through March 8, the event includes work from students, faculty, and alumni that highlights black culture through fashion, art, music, cinema, and literature, stretching as far back as Ancient Egypt. The free event takes place at the Pomerantz Center on West 27th Street.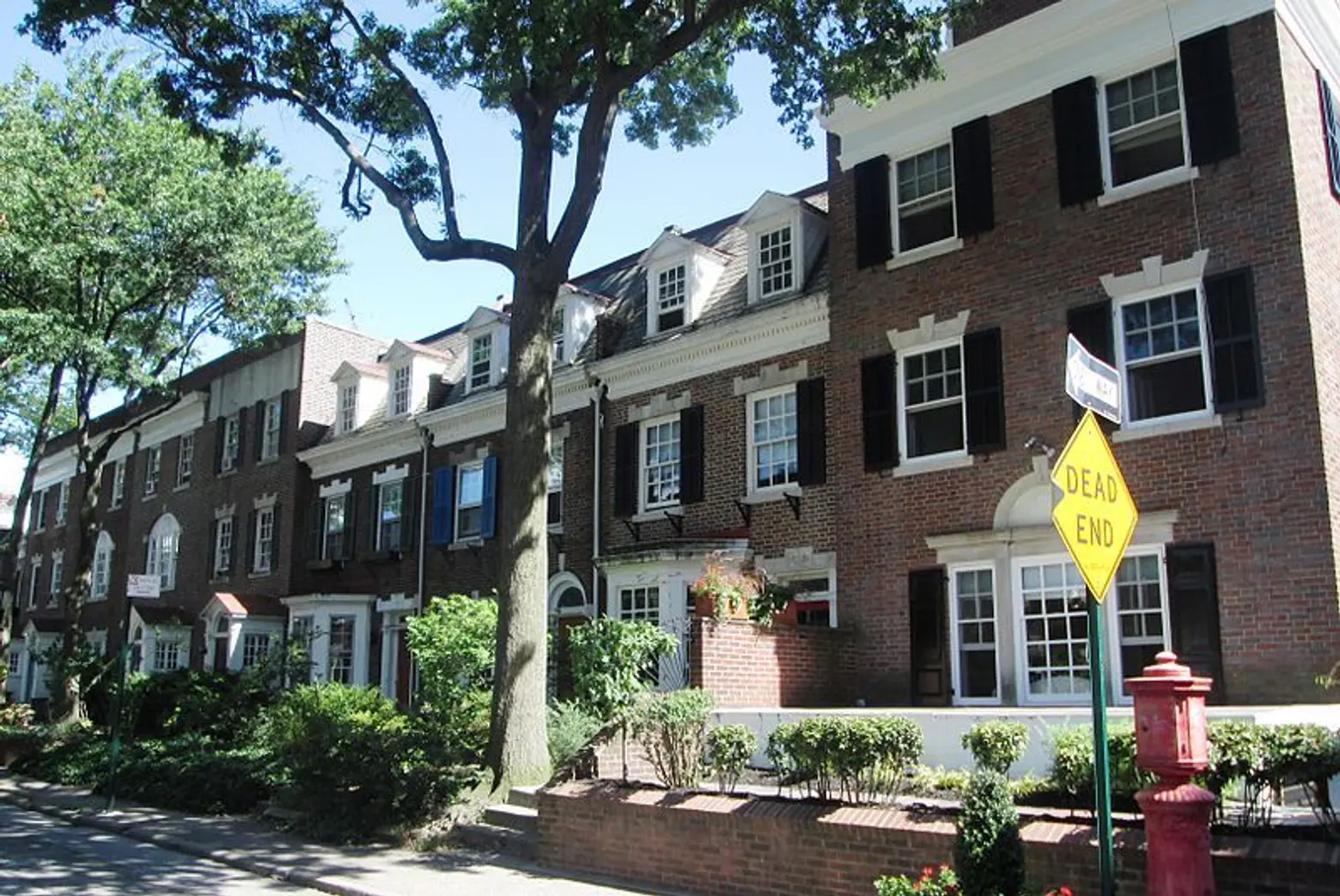 The historic district in Flatbush consists of 32 properties on two short cul-de-sacs: Albemarle Terrace and Kenmore Terrace. Photo by Beyond my Ken on Wikimedia.
3. Tour of Historic Flatbush by the Municipal Arts Society
February 8
Get to know one of Brooklyn's most historic black neighborhoods, Flatbush. The Municipal Art Society of New York is hosting a tour of the central Brooklyn neighborhood on February 8, exploring the area's transformation from rural to a "real estate developer's dream." The two-hour tour includes stops at Prospect Park's Parade Grounds, the Kings Theatre, the historic district of Albemarle-Kenmore Terraces, and the area's first public school. Tickets are $20 for MAS members, $30 for the public.
4. All Black Everything: A Black History Month Comedy Night
February 6
An all-black stand-up comedy lineup will hit the stage of Parkside Lounge in the East Village in February. Hosted by the community group Muslim Otherhood, the February 6 event features a dozen black comedians who have performed across the city, including on Comedy Central and the Tonight Show with Jimmy Fallon. As the Facebook event post reads: "Standup comedy without 6-7 white dudes named Matt? How will we do it??? Come watch us try." Tickets are $25 and include two drinks.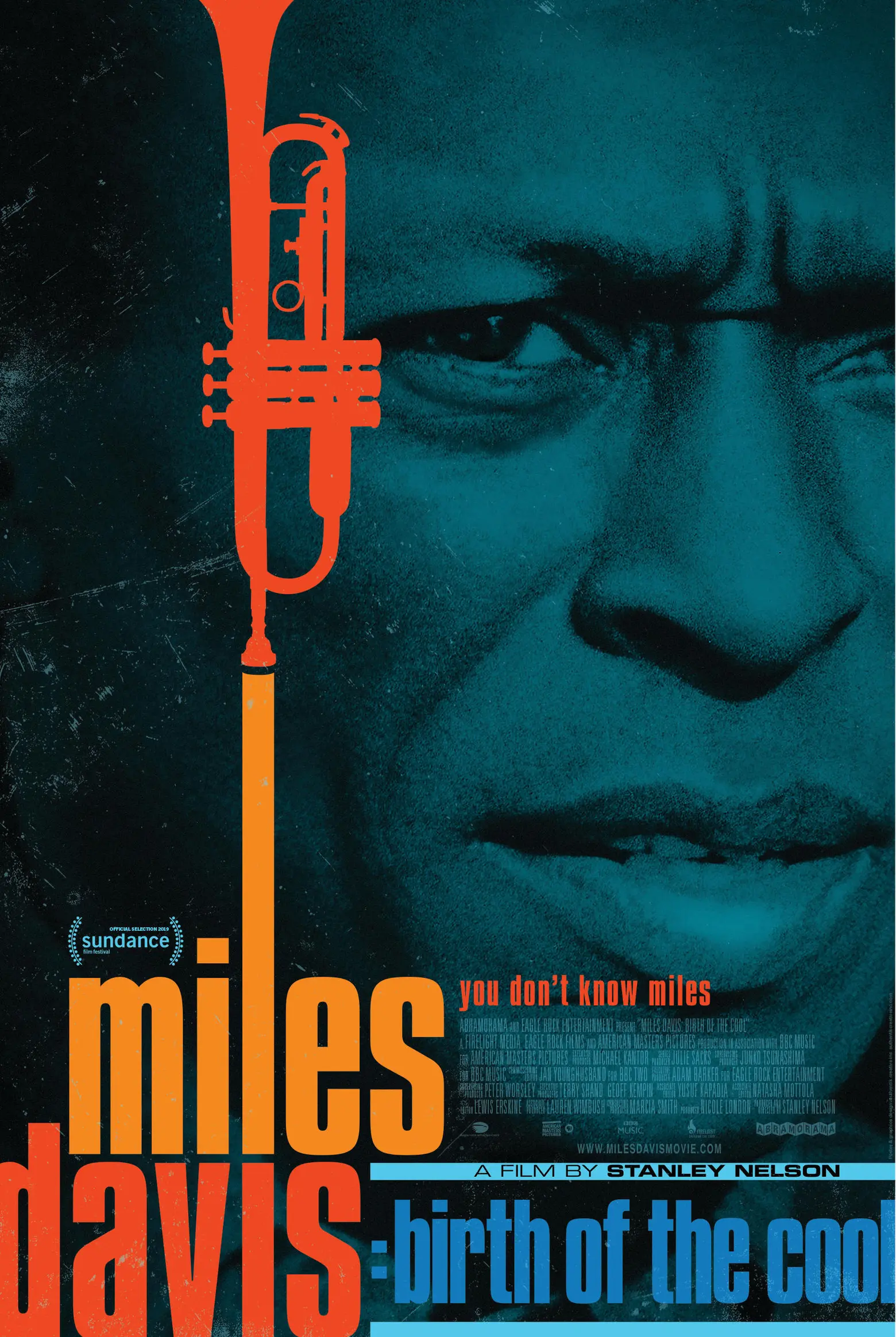 The documentary Miles Davis: Birth of the Cool will be screened during the open house. Courtesy of the Apollo Theater.
5. Apollo Theater's "Celebration of Cool" free open house
February 1
Iconic Harlem landmark the Apollo Theater opens its doors to the public this month for a free tour of the music hall's historic grounds. On February 1, the theater will host Celebration of Cool, an open house with presentations on the Apollo's place in black history. The event includes a performance from Apollo Music Café alum Casey Benjamin, a screening of the documentary Miles Davis: Birth of the Cool, and a discussion with the film's director Stanley Nelson, and a closing concert from the Keyon Harrold Quintet.
Children are also invited to the Apollo's open house for their "For the Cool Kids" event. Kid-friendly activities include performances from the National Jazz Museum in Harlem's Oom Bop Sh'Bam, Sugar Hill Children's Museum of Art & Storytelling's "What is Cool about Harlem," and Image Nation's screening of the miniseries Little Apple. Tickets to both events are free, but RSVPs required.
6. Focus on African Arts tour at The Met
Monday-Thursday, Sunday afternoons in February 
The Met will offer a guided tour of its African art collection throughout February. The hour-long tour takes place Monday through Thursday at 1 p.m. and Sunday at 2:15 p.m. and explores a "millennium of art," with a focus on work from sub-Saharan Africa. Tours are free with admission, which is pay-what-you-wish for local residents.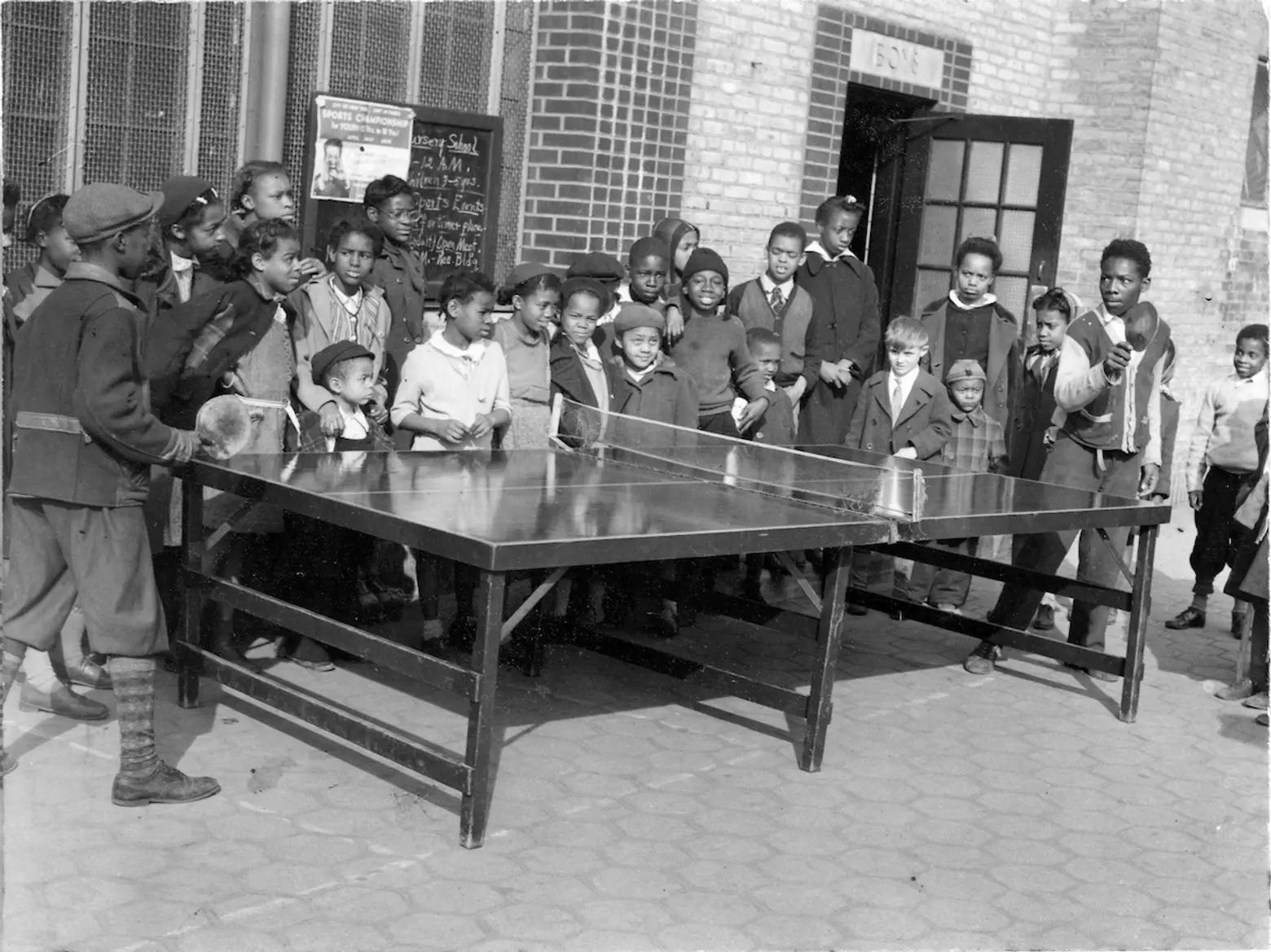 Marcus Garvey Park in 1943. Photo courtesy of NYC Parks.
7. "Namesakes: Honoring African Americans in NYC Parks" exhibit at Central Park's Arsenal Gallery
On display through February 27
This month, the Parks Department is hosting an exhibit about city parks named after notable African Americans. "Namesakes: Honoring African Americans in NYC Parks" highlights the greenspaces and monuments that honor black New Yorkers, from Marcus Garvey Park to Hattie Carthan Community Garden. "With archival and current photographs of more than a dozen namesakes, the show illustrates how African American history has shaped our city's culture and park system," NYC Parks Commissioner Mitchell Silver said in a press release. Hosted in partnership with the NYC Parks Ebony Society, the photo exhibit will be on display at Central Park's Arsenal Gallery until February 27.

Photo courtesy of the New York Public Library.
8. Harlem Chamber Players 12th annual Black History Month celebration at the Schomburg Center
February 13

The Harlem Chamber Players return to the New York Public Library's Schomburg Center for Research in Black Culture for its 12th annual Black History Month celebration. On February 13, there will be a free performance from members of the Harlem Chamber Players with music by Florence Price and George Walker. Snag a spot by registering for the event now.
The Lapidus Center for the Historical Analysis of Transatlantic Slavery and the Greenwich Village Society for Historic Preservation are parterning for an event at the library on February 18. The free two-hour discussion, "Illuminating Forgotten Histories: New York City's Early Black Communities," includes an exploration of the city's historic black neighborhoods that largely remain forgotten, from Seneca Village to "Little Africa" in Greenwich Village.
9. Events at the Brooklyn Historical Society
February 18, 19, 26
The Brooklyn Historical Society is offering a number of special events that examine the black experience in America. As part of its annual event focused on discussing racial equity, the Society is hosting investigative journalist Jerry Mitchell to discuss his new book Race Against Time: A Reporter Reopens the Unsolved Murder Cases of the Civil Rights Era. Moderated by WNYC's Jami Floyd, during the event Mitchell will explain how he forced the reopening of four cases related to the killing during the Civil Rights Movement, including the assassination of the NAACP leader Medgar Evers, and the "Mississippi Burning" case. The February 19 event costs $15, or $10 for members. Other events include the screening of Always in Season documentary on February 18 ($10) and a panel discussion on implicit bias in the workplace takes place on February 26 ($15).
10. Black History Month Entrepreneurship Panel at the Brooklyn Chamber of Commerce
February 13
Black entrepreneurship is the focus of the panel discussion hosted by the Brooklyn Chamber of Commerce. On February 13, hear from panelists, like Obocho Peters, Kerry Ann-Reid Brown, LaToya M. Smith, and Amilcar Priestley, on what it means to be successful as a black entrepreneur in the city and Brooklyn. Register for the free event here.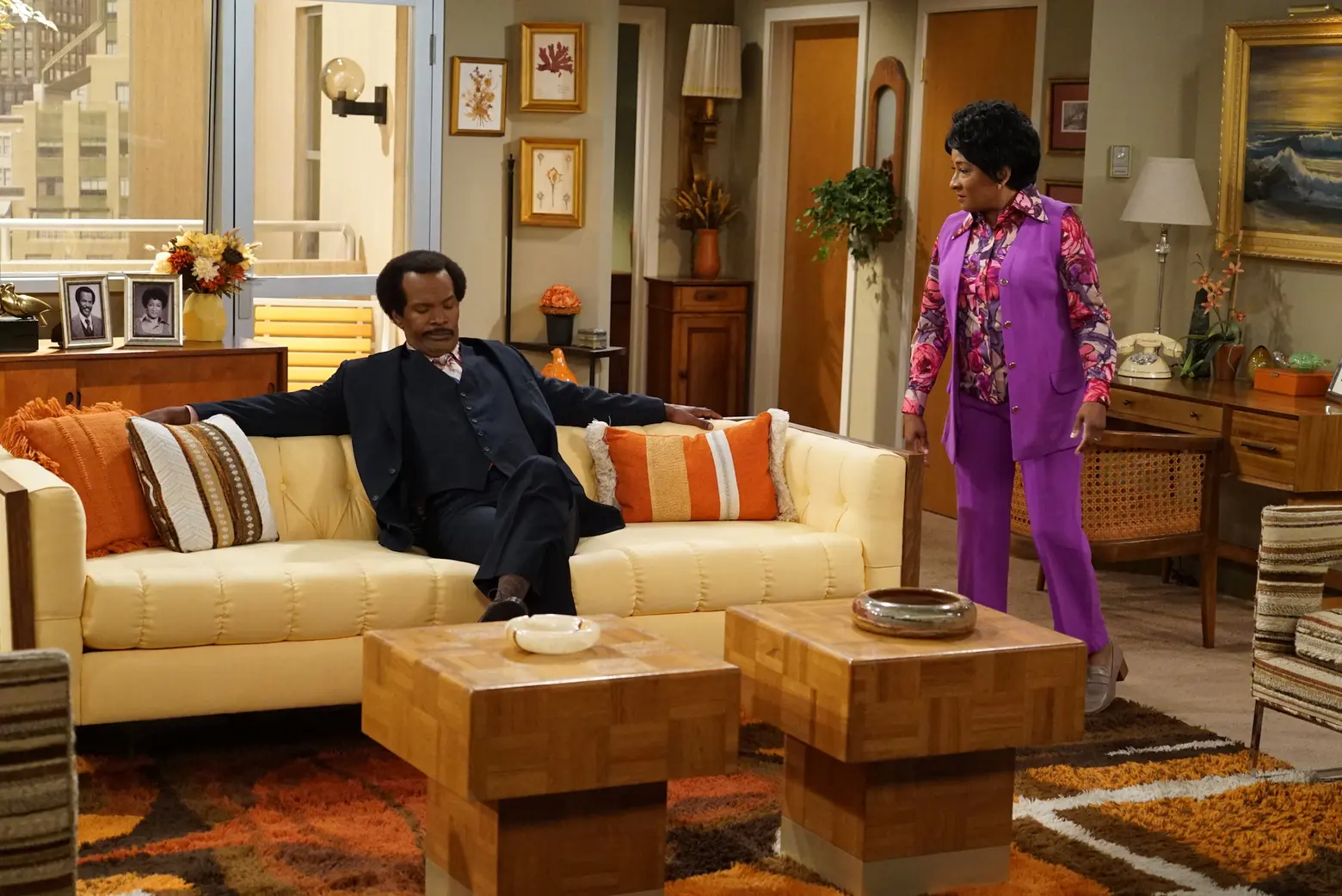 Photo: ABC/Eric McCandless, courtesy of the Paley Center for Media
11. Paley Center for Media's Black History Month: A Salute to Black Achievements in Television
February 1- March 1
A monthlong event at the Paley Center for Media pays tribute to achievements of black Americans in television, as well as Black Entertainment Television network's 40th anniversary. A Salute to Black Achievements in Television Presented by Citi includes an exhibit that highlights trailblazing black comedians like Richard Pryor and Arsenio Hall. See rare artifacts like the Gumby costume Eddie Murphy wore on Saturday Night Live, the EGOT necklace worn by Tracey Morgan in 30 Rock, the couch from The Jeffersons series, and much more. On February 10, writer Lena Waithe will present a screening of two new series she is producing, Twenties and Boomerang and lead a discussion about inclusivity in television.
The Paley Center will also present a number of screenings on weekends in February, like The Bernie Mac Show, The Fresh Prince of Bel-Air, Sanford and Son, and more, culminating in a final weekend of BET's most popular shows. Espidoes of family-friendly shows like That's So Raven, The Proud Family, Sister, Sister will also be shown every Saturday from noon to 2:30 p.m. Entry to the exhibits and screenings are free and open to the public, but be sure to RSVP here.
12. James Beard House: African Diaspora Feast
February 19
The James Beard Foundation is hosting an event that celebrates the diversity of African cuisines. Led by Chef Cybulle St. Aude of Earthseed Provisions, Darryl Burnette of Belle Harlem, Jae Anthony Dougan of Tingz Restorbar, and Kelewele-founder Rachel Laryea, the African Diaspora Feast will include a multi-course meal with wine pairings and a question-and-answer session with the chefs. Tickets for the event, hosted at the James Beard House in Greenwich Village, are $140 for members and $180 for nonmembers.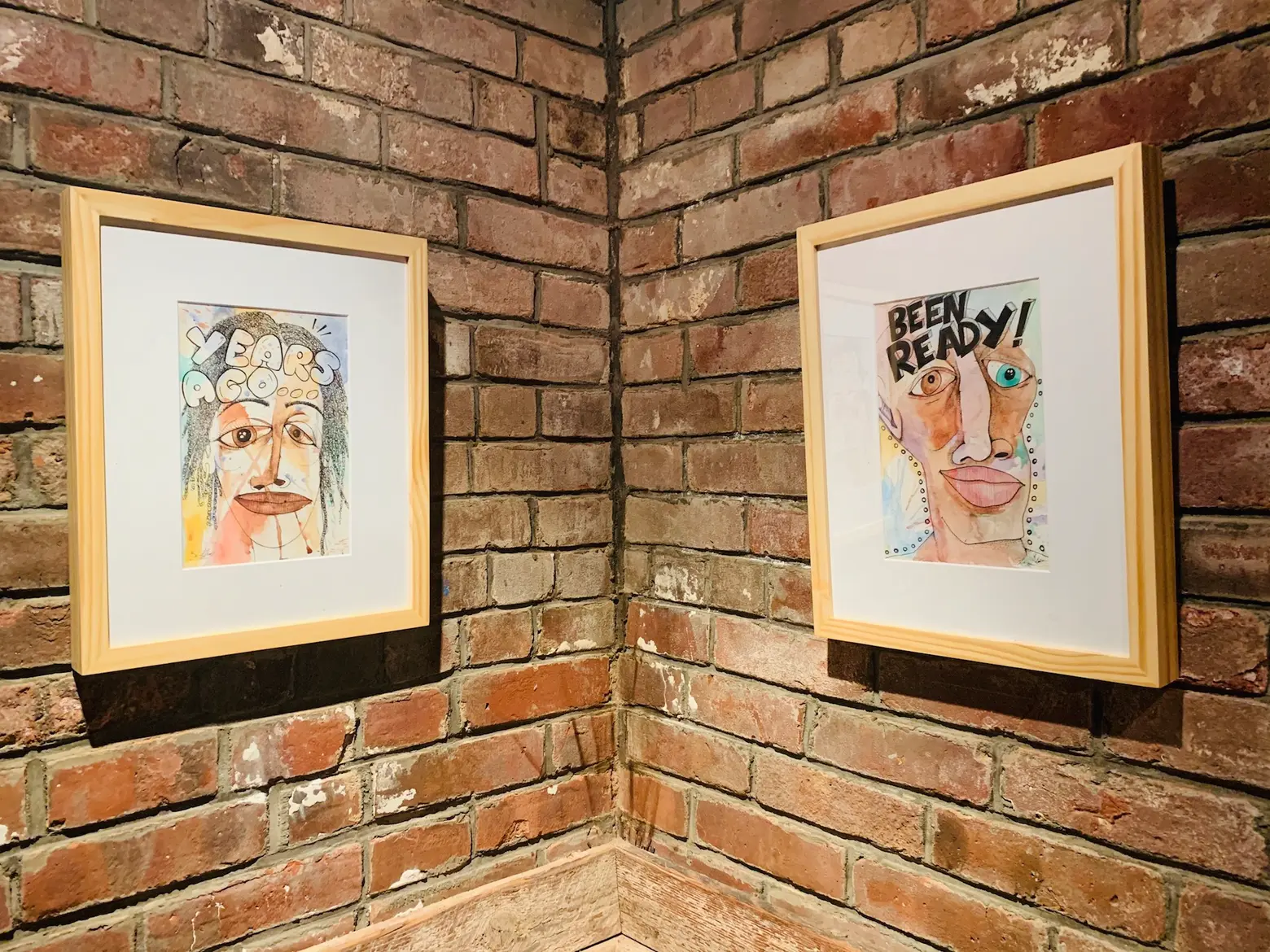 Artist Johnny Camacho's work is on display as part of Black Artstory Month; Courtesy of the Myrtle Avenue Brooklyn Partnership.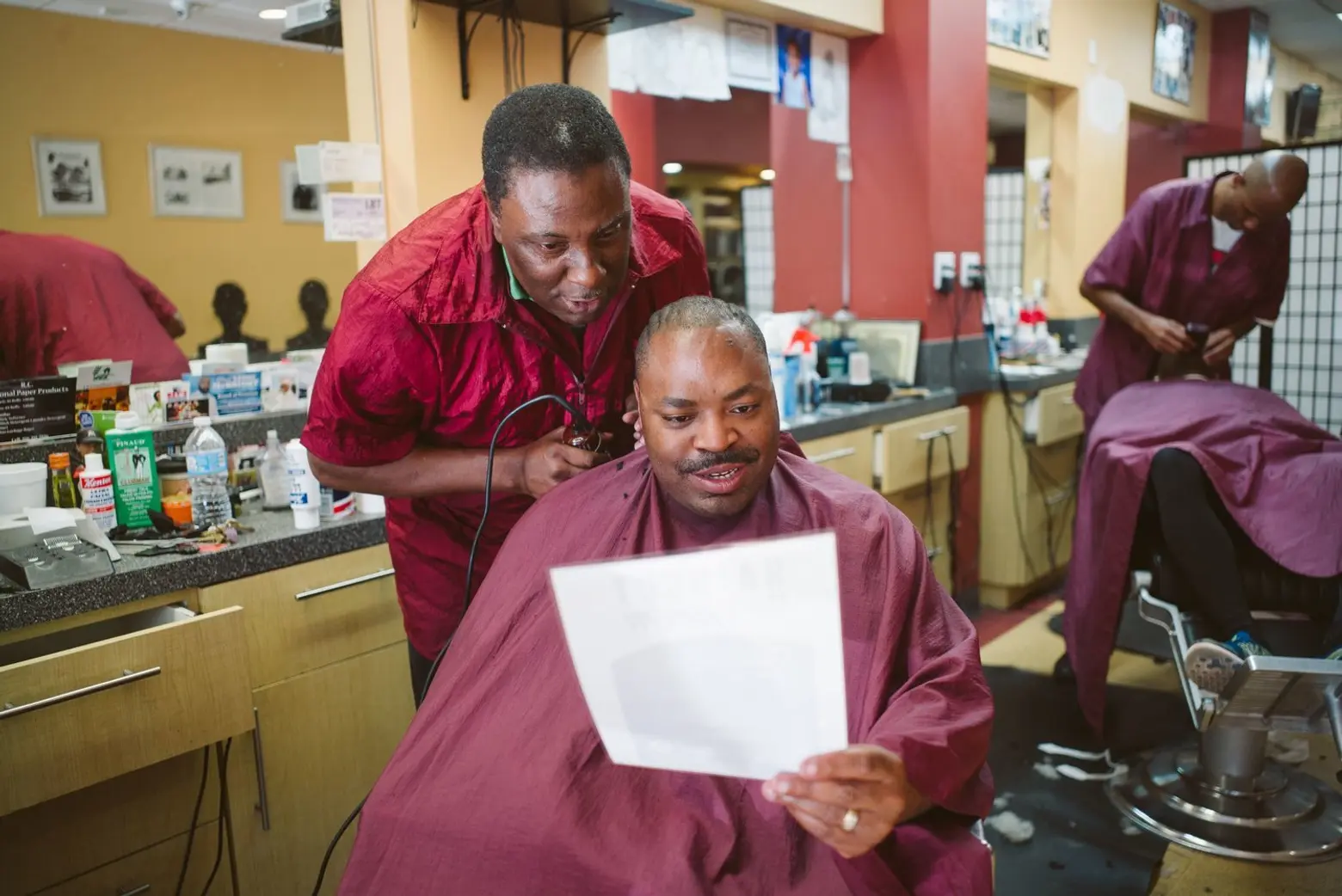 The installation "COMMUNICAE: THE AVE" consists of spoken word performances at barbershops on Myrtle Avenue. Photo courtesy of Break Bred and Tai Allen.
13. Myrtle Avenue Brooklyn Partnership's Black Artstory Month
Throughout February
Brooklyn's Fort Greene and Clinton Hill neighborhoods are hosting a number of events this February as part of its annual Black Artstory Month event. "Some Words" honors local black artists and activists who have long called the area home through free art installations, performances, film screenings, and activities for children. Can't-miss events include spoken word performances at barbershops on Myrtle Avenue, a panel led by community elders as part of BRIC's Stoop Share program, and artworks installed along the thoroughfare, including "A Positive Social Ad" series. Find the full schedule of events here.
14. "Race and Revolution: Home/Land" at the Lewis Latimer House Museum
February 8 through June 14
The exhibition Race and Revolution: Home/Land will open at the Lewis Latimer House Museum in Flushing on February 8. The fourth installment in a series exploring systemic racism in the United States, the exhibit looks at the influence of the Fugitive Slave Act of 1850 on Lewis Latimer, an African American inventor and son of slaves. Home/Land pairs stories from escaped slaves during the Fugitive Slave Act era with stories of families migrating to the U.S. today.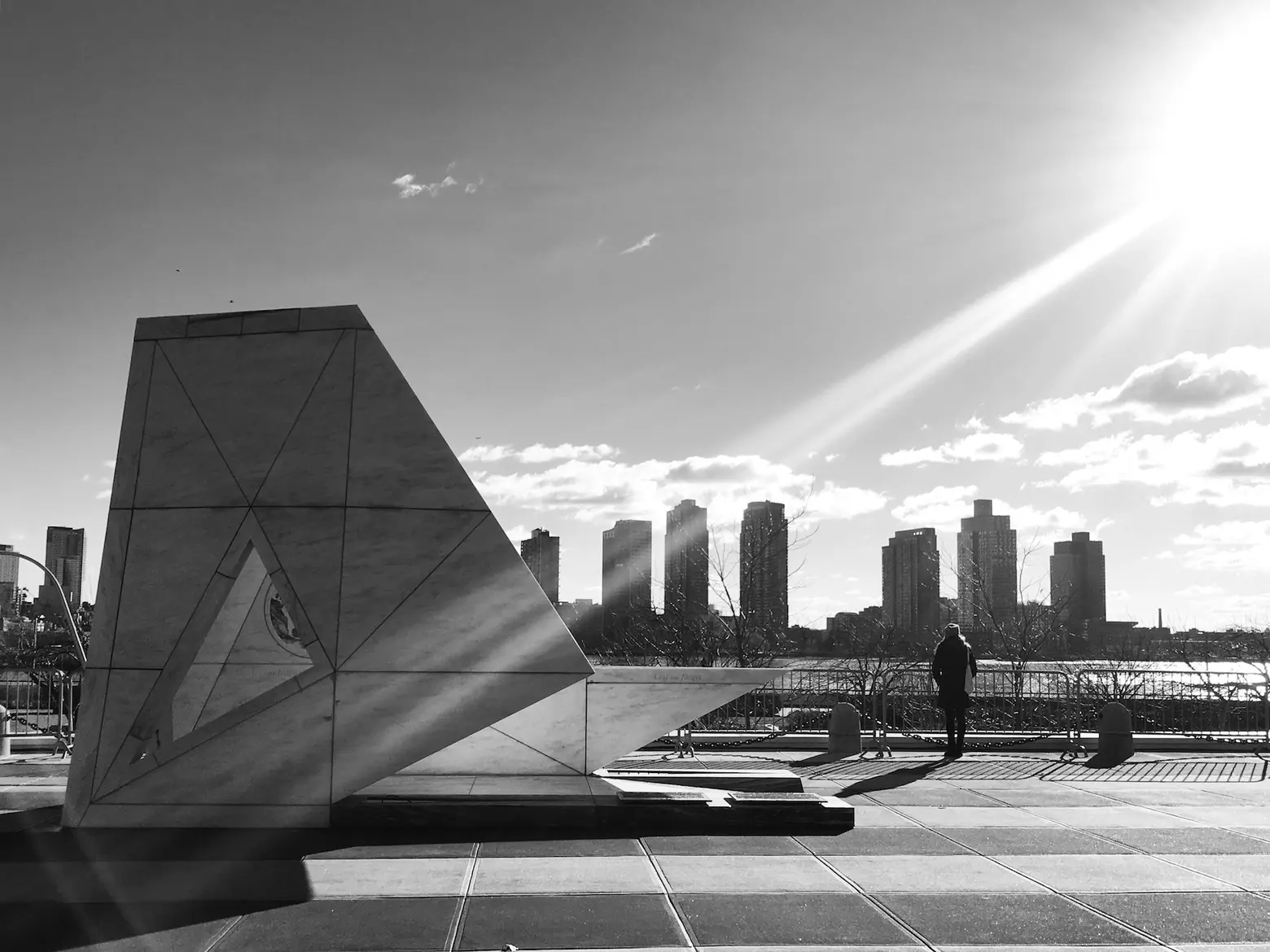 The Ark of Return memorial is located on the United Nations Visitor Plaza; Photo courtesy of the UN.
15. Black History Month Tour at the United Nations
Monday-Friday throughout February
Take a special black history-themed tour at the United Nations this month that focuses on the contributions to the U.N. made by those of African descent. The one-hour guided tour includes a stop at the Ark of Return, a permanent memorial that marks the International Day of Remembrance of the Victims of Slavery and the Transatlantic Slave Trade. Located on the United Nations Visitors Plaza, the memorial was designed by Haitian American architect Rodney Leon. Visitors will also get inside the Security Council Chamber, the Trusteeship Council Chamber, and the General Assembly Hall. Taking place every Monday through Friday at 2:30 p.m. during the month of February, the tour costs $22 for adults, $15 for students and seniors, and $12 for children.
16. Afropolitan NYC 2020
February 22
Afropolitan, an organization that aims to connect those of African descent around the world, will hold a celebration of black heritage in honor of Black History Month. On February 22, make connections over cocktails and local bites at the social club, Blue Midtown. The first 50 guests gain free admission; regular admission costs $20.