150-name waitlist opens for modern affordable rentals next to Cathedral of St. John the Divine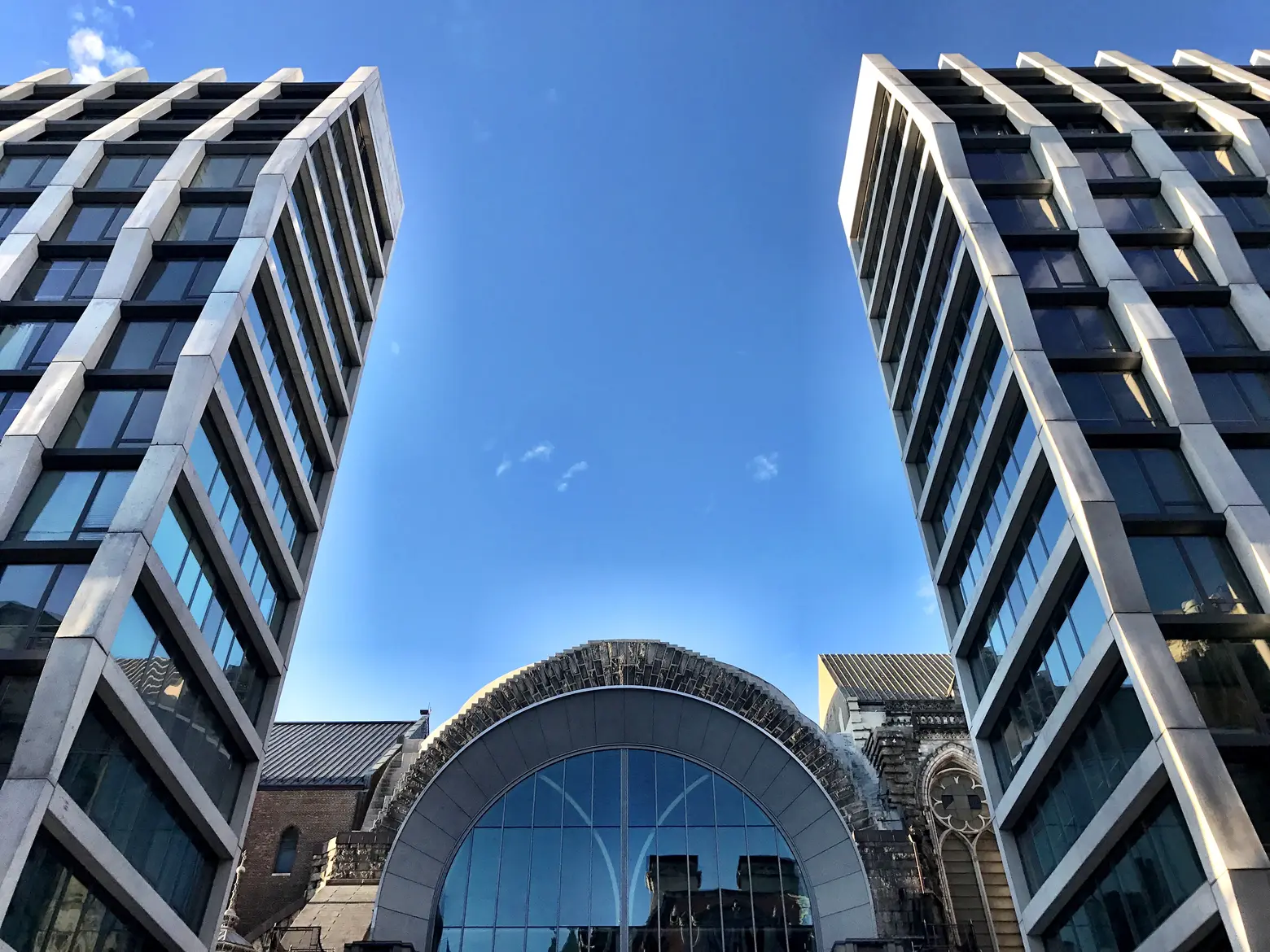 Photo courtesy of CityRealty
Photo courtesy of CityRealty
Known as Enclave at the Cathedral, this pair of 13- and 15-story towers adjacent to the landmarked Cathedral of St. John the Divine (the world's largest cathedral, to be exact) in Morningside Heights was built in 2016. At the time, a housing lottery opened for the 428-unit rental's 87 affordable apartments. Four years later, a waiting list has come online that will randomly select 150 applicants earning 60 percent of the area median income for future vacancies in these units, which range from $888/month studios to $1,427/month two-bedrooms.

Photo courtesy of CityRealty
When Enclave was first announced, it drew mixed reviews, with critics opposed to how it obscured certain vantage points of the 127-year-old Cathedral. But this location is also its greatest asset by many accounts, with a roof deck and a barbecue patio that both overlook the historic church. Other amenities include a laundry room, screening room, game room, bike room, fitness center, art gallery, and parking garage; additional fees apply for some of these.
It's location at 400 West 113th Street is also prime, with Morningside Park less than a block away and Riverside Park just a few short blocks away. Since it's right near Columbia, there are tons of great restaurants, and the 1 and 3 trains are a quick walk on 110th Street.

Qualifying New Yorkers can apply for the waitlist until June 22, 2020. Complete details on how to apply are available here (pdf). Rents and Household Earning Limits advertised are based on current 2020 HUD AMI limits and may be adjusted when new annual guidelines are published by HUD. Questions regarding this offer must be referred to NYC's Housing Connect department by dialing 311.
If you don't qualify for the housing lotteries mentioned, visit CityRealty.com's no-fee rentals page for other apartment deals in the city. And find market-rate listings at Enclave at the Cathedral here.
RELATED: