Apply Today for an $827/Month Apartment at the Controversial Towers Next to St. John the Divine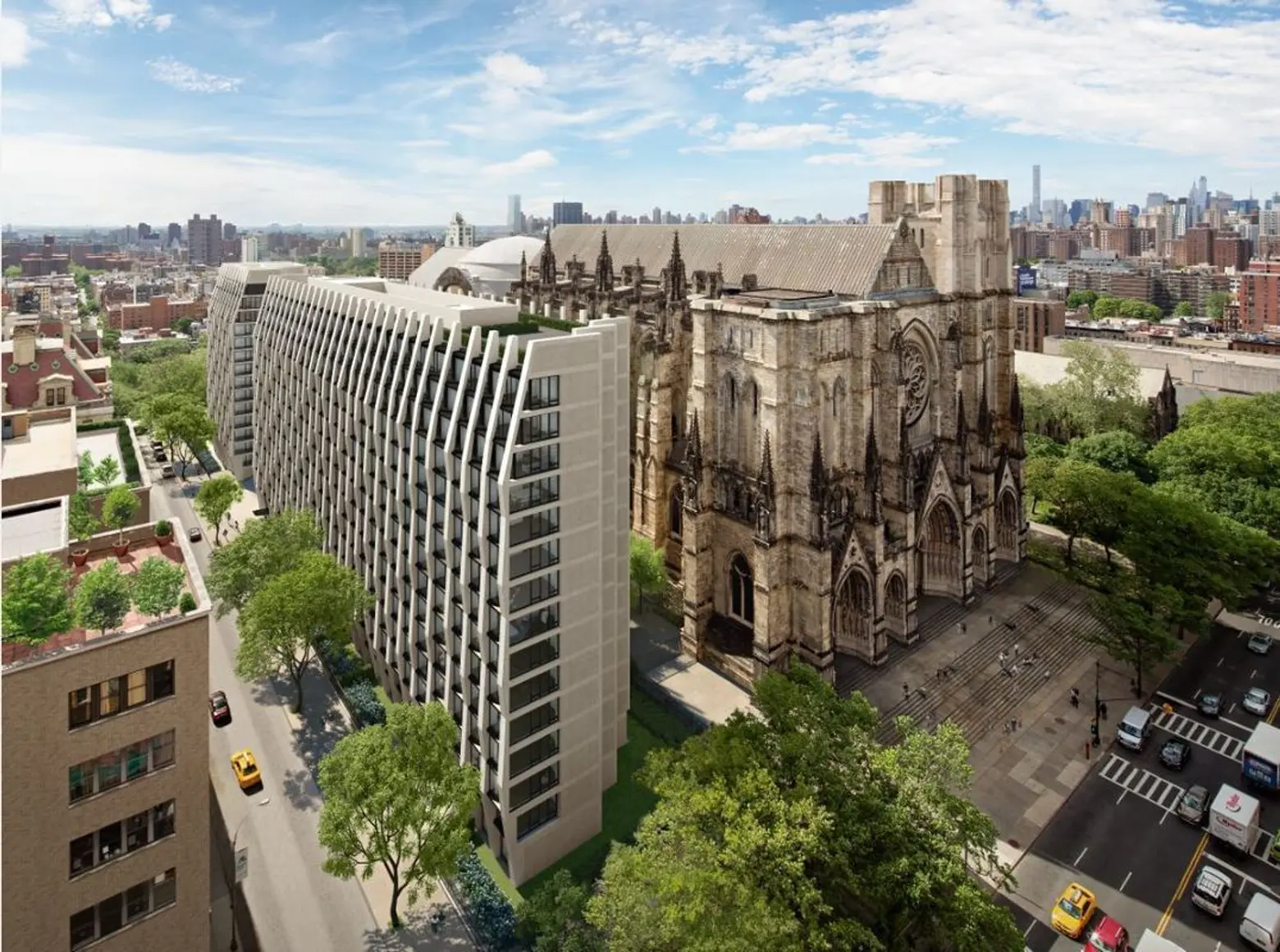 The Enclave at the Cathedral is a set of two brand-new rental buildings in Morningside Heights from the Brodsky Organization. Offering a total of 428 residential units, the 13- and 15-story undulating towers were involved in quite a bit of controversy for their position obstructing the 123-year-old Cathedral of St. John the Divine, which just happens to be the world's largest cathedral. But if this little issue doesn't bother you, and you earn between $29,726 and and $51,780 annually, you can apply starting today for one of 87 affordable units, according to the NYC HDC. They include 27 studios priced at $827/month; 40 one-bedrooms at $931/month; and 20 two-bedrooms at $1,123/month.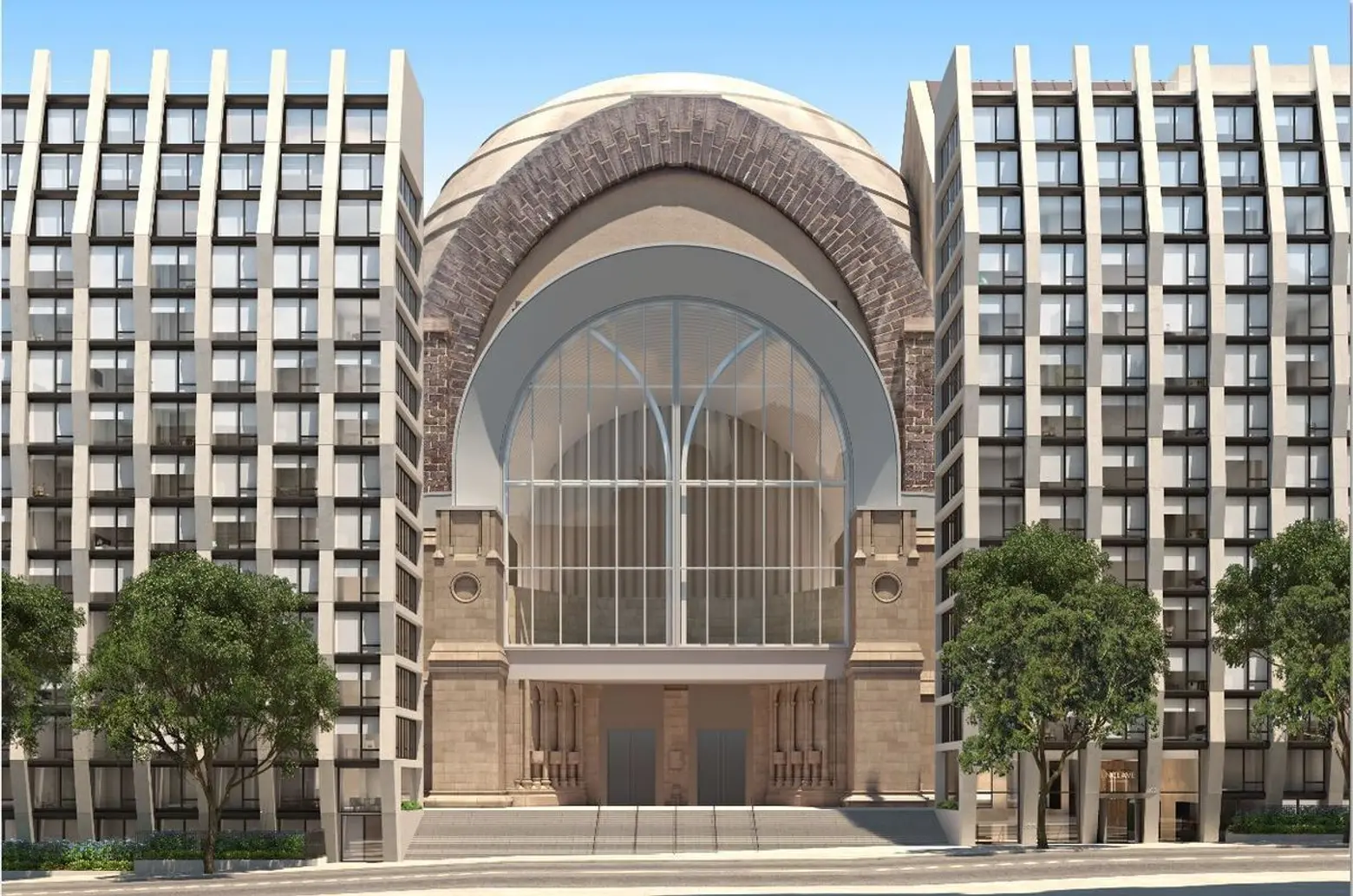 Since the site of the Enclave is on a 99-year lease, the Brodsky Organization has committed to giving $5 million a year to the financially challenged church (their operating budget is roughly $12 million a year). Another term of the project was that the buildings wouldn't block the north entrance to the great nave of the Cathedral. It should also be noted that this isn't the only residential property on the Cathedral's 11+ acre campus; in 2006, the institution leased the southeast corner of the site to Avalon Bay Communities under a 99-year lease. That 20-story tower, however, was much more removed from the actual historic structure.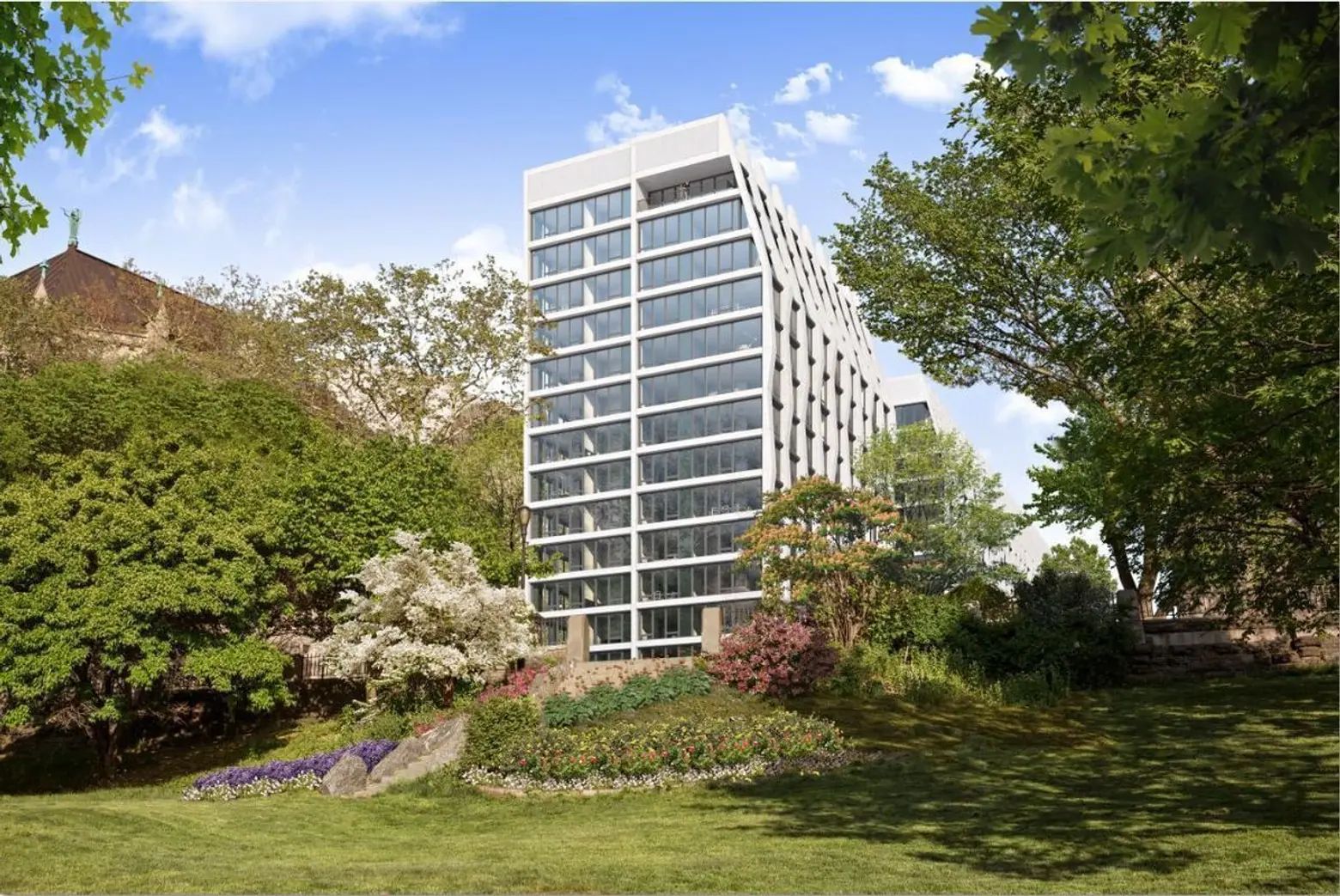 The towers were designed by Handel Architects, who mimicked the Gothic landmark's flying buttresses with "exoskeleton" piers that angle upwards toward the top, as well as its stone facade.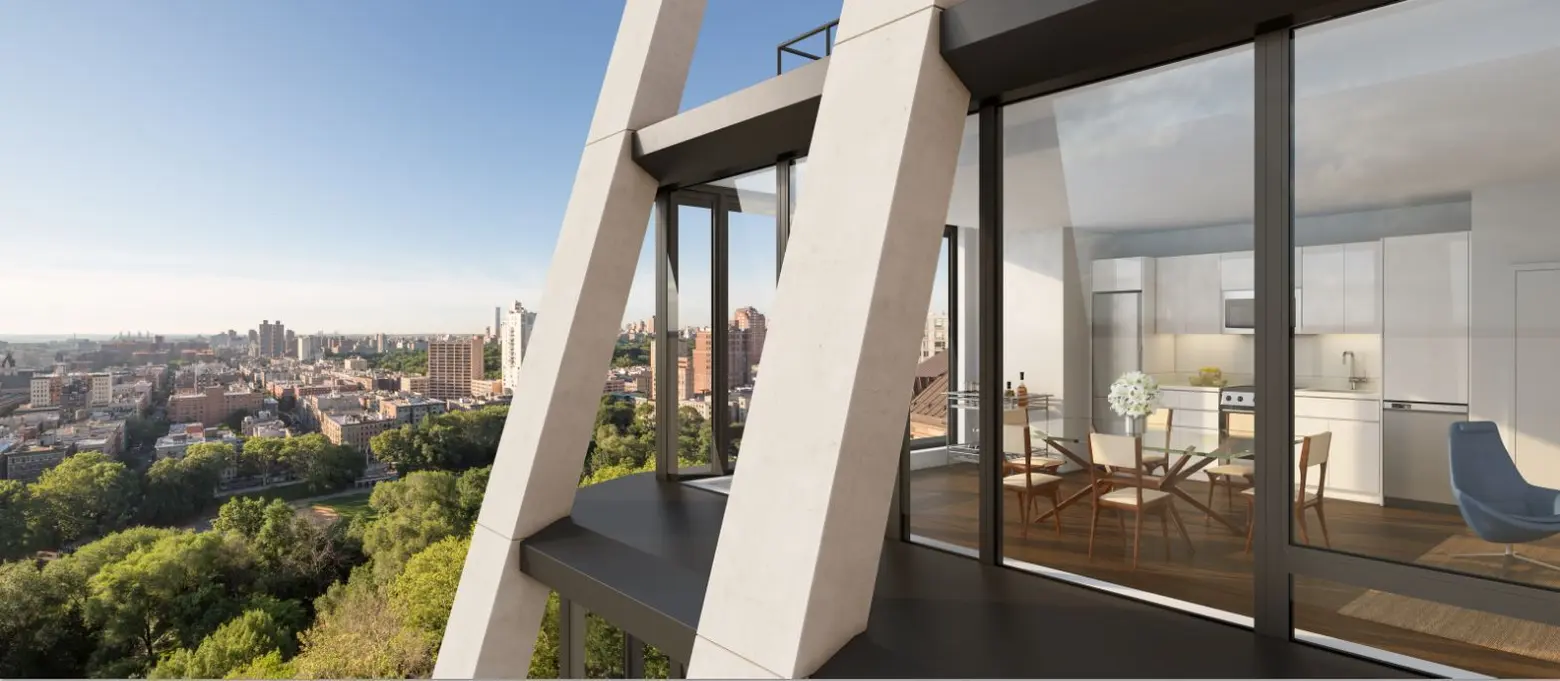 The interiors were also designed by Handel in a "finished palette" that "responds to the light and air that flows in from all directions," according to the teaser site. Details include wide oak plank flooring, white quartzite countertops, high-end Blomberg appliances, and porcelain flooring in the bathroom.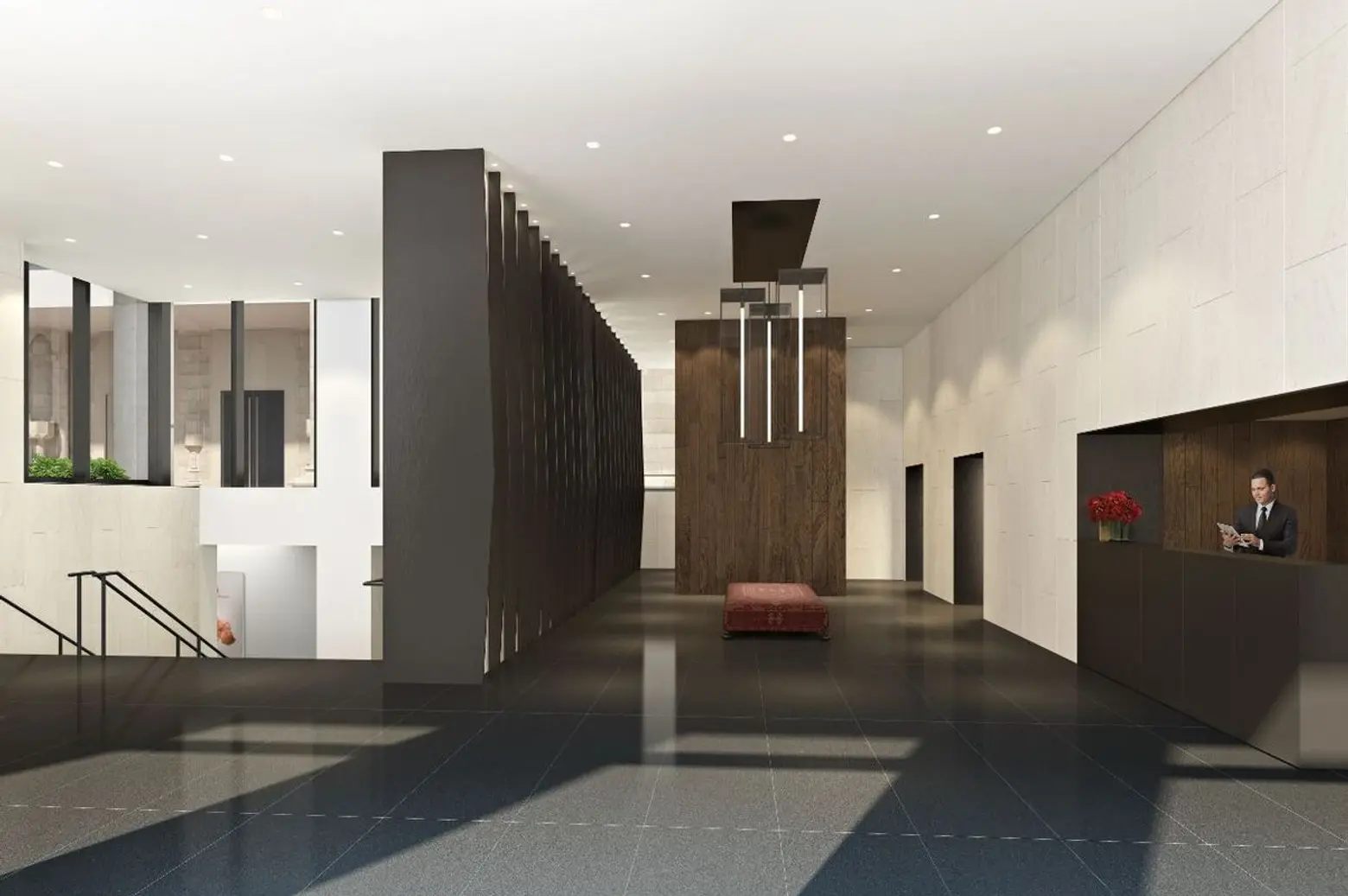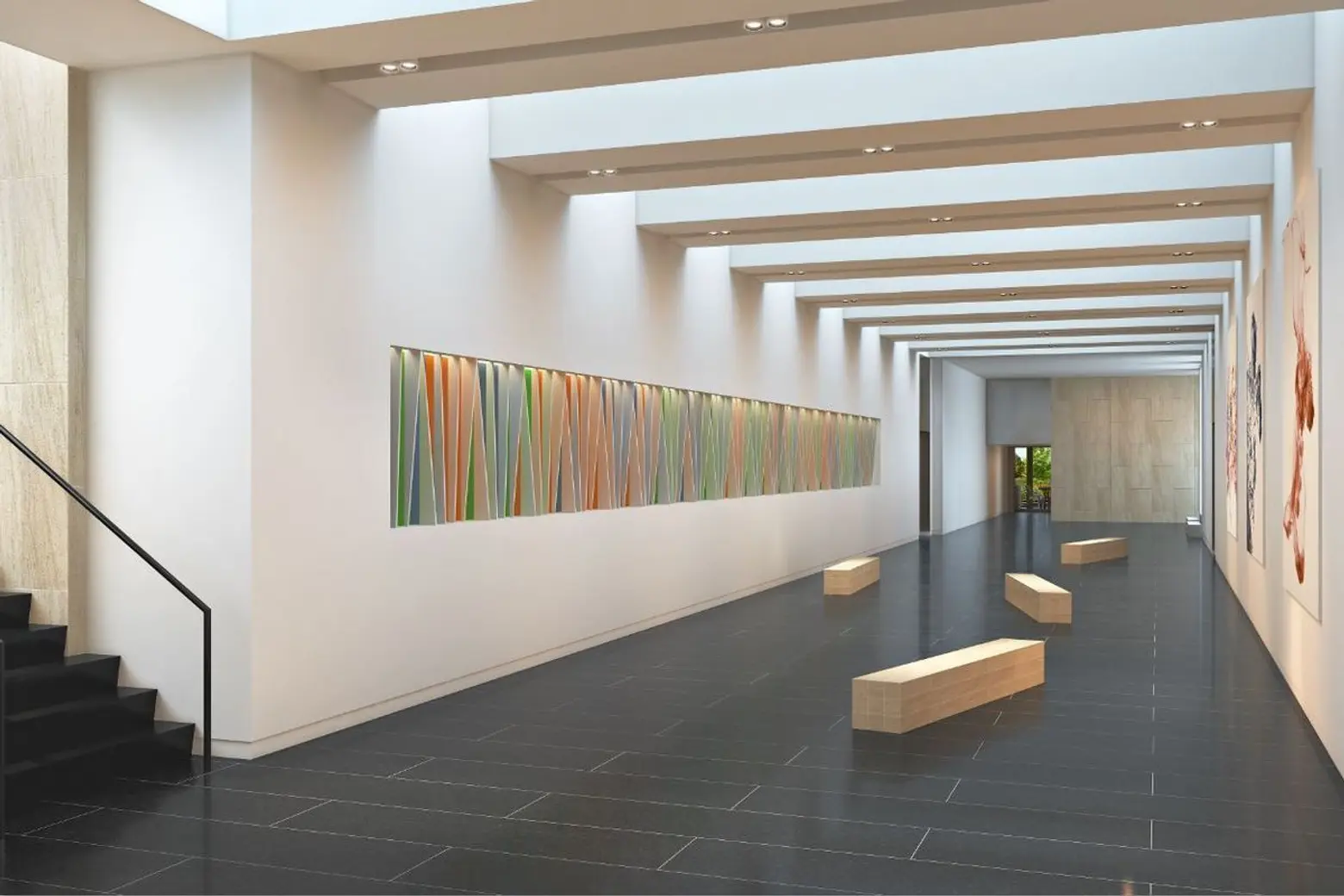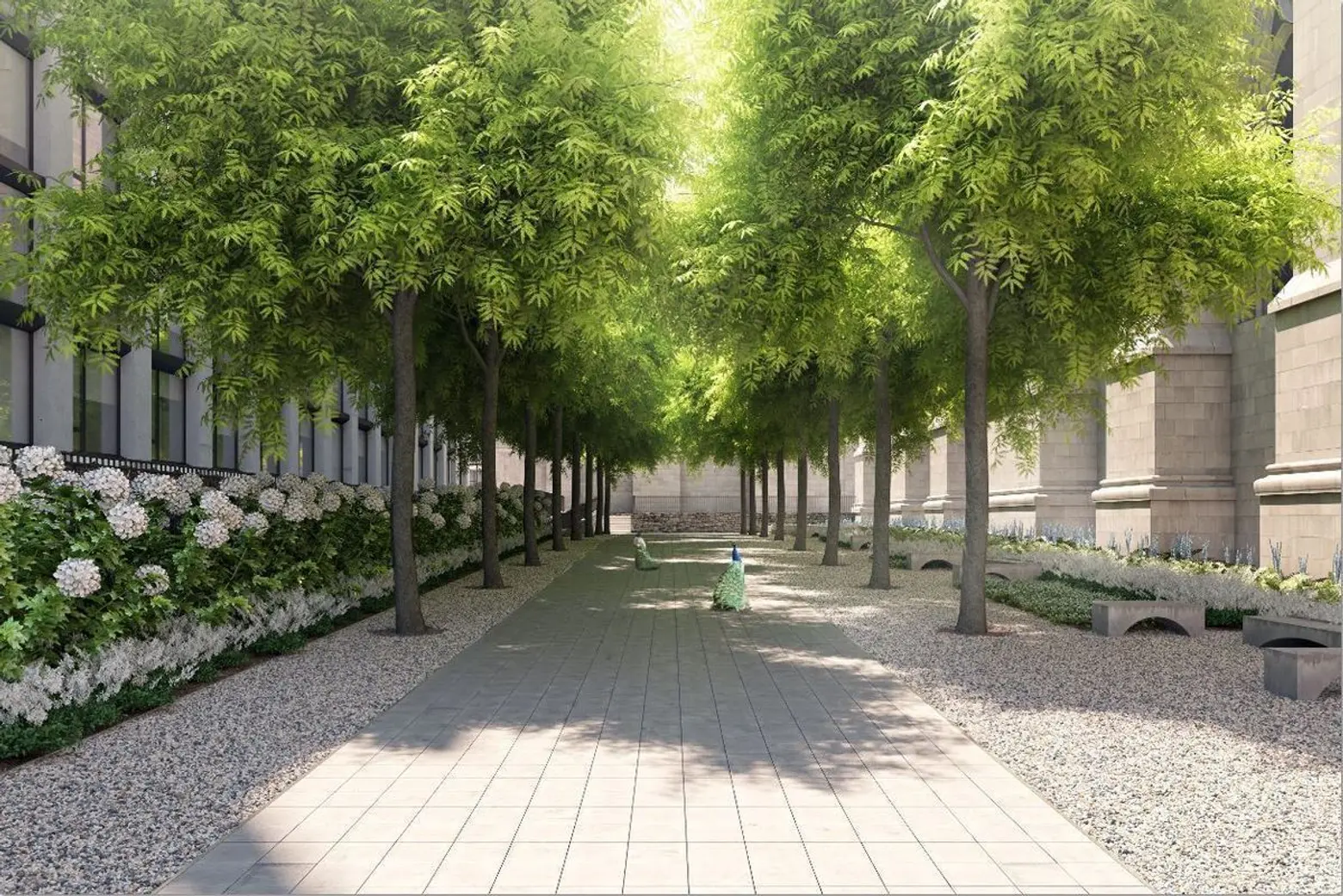 Amenities, for which some additional fees may apply, include a laundry room, screening room, game room, roof deck, terrace with BBQs, bike room, fitness center, and parking garage. An art gallery will be located between the Cathedral's new transept stairs and will serve to connect both towers.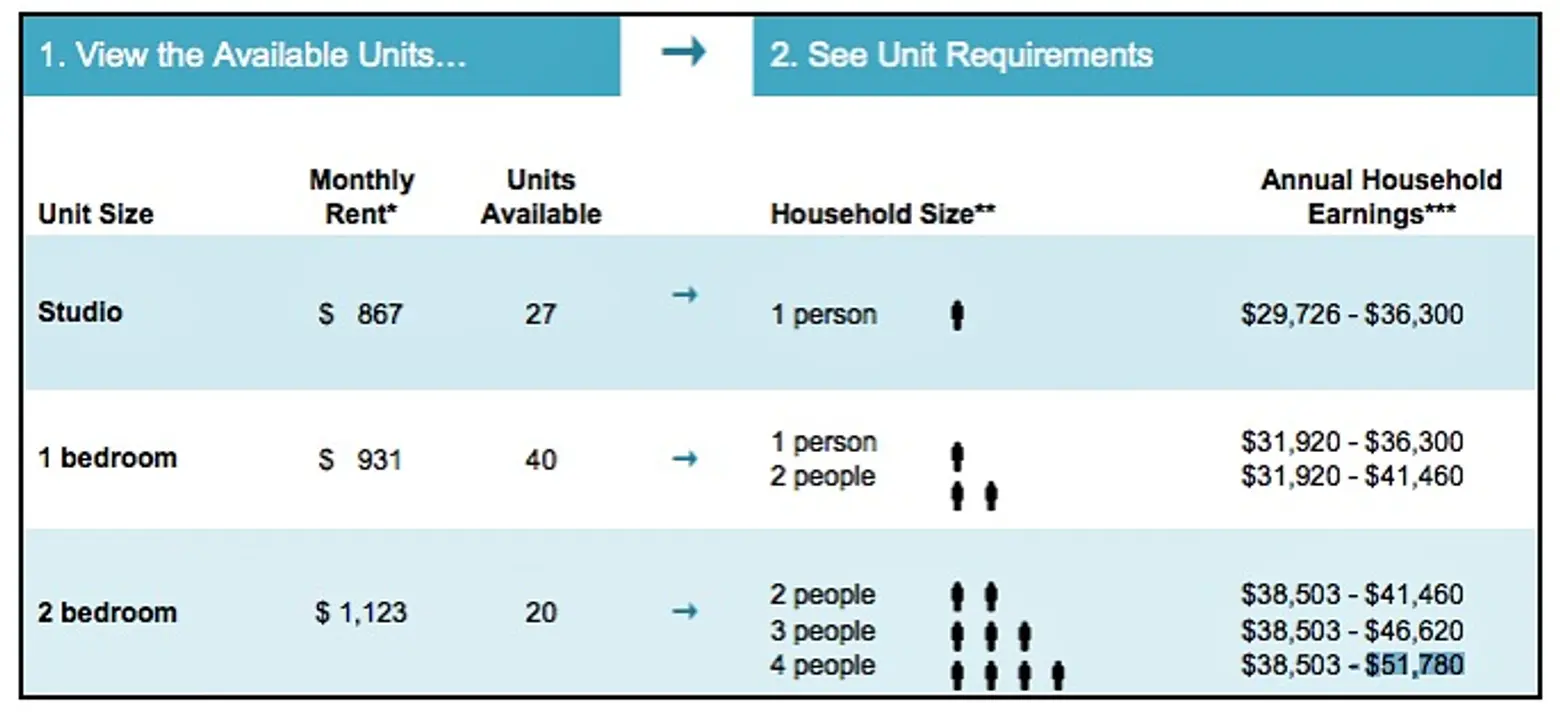 There are currently four market-rate listings for the building, ranging from a $2,515/month studio to a $5,075/month two-bedroom. For future market-rate listings, visit CityRealty. Those who qualify for the lottery can apply here.
RELATED: