10 events in NYC that celebrate Native American Heritage Month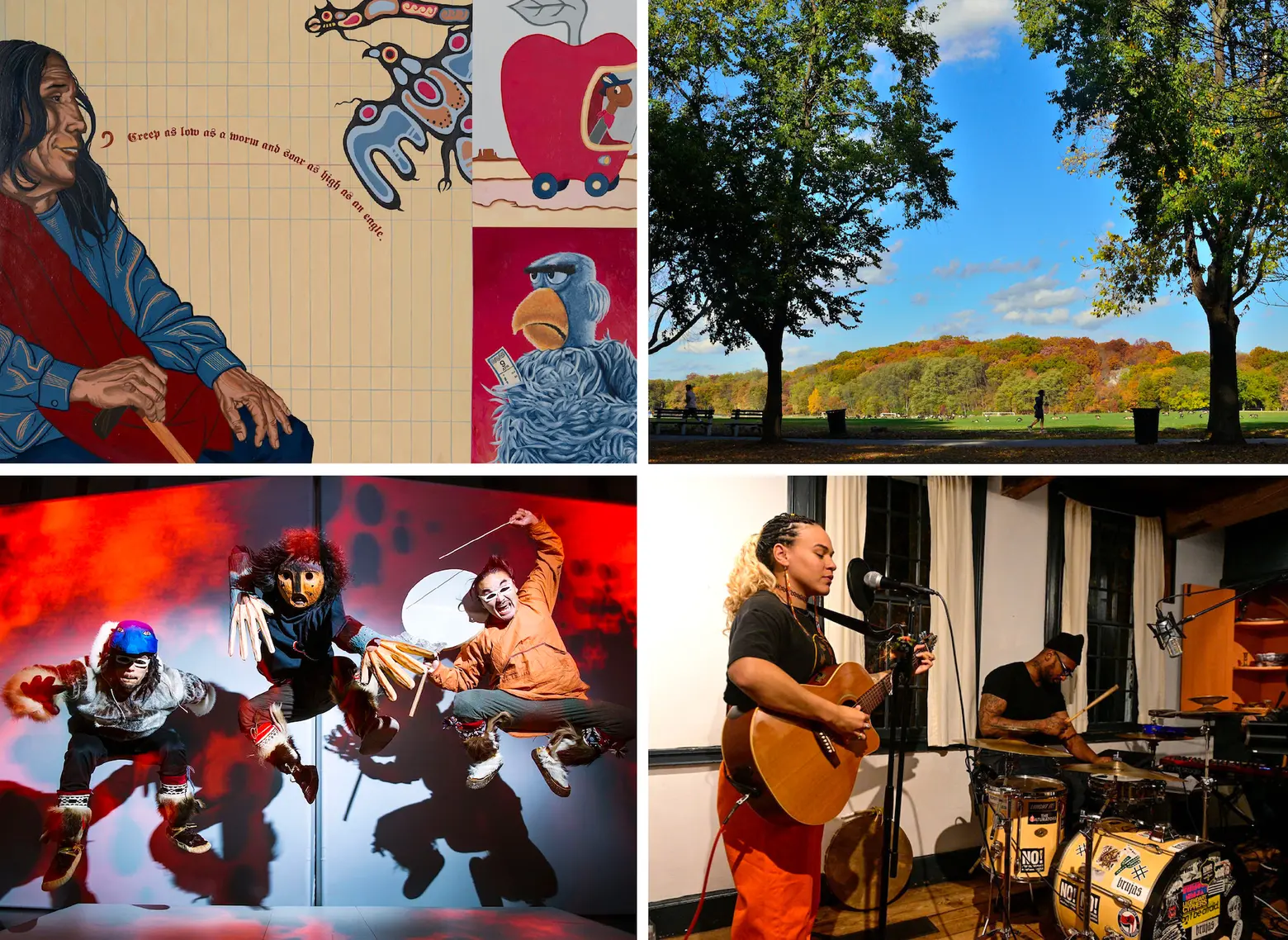 It's impossible to truly know the history of New York City without understanding the experience of the Native Americans who first inhabited the five boroughs long before Dutch settlers arrived. In November, we celebrate Native American Heritage Month as both a way to learn about the culture and contributions of indigenous people and to reacquaint ourselves with the often distorted history surrounding Thanksgiving. From live performances from Ojibwe artist Kelsey Pyro to enjoying a Lenape Harvest in the city's largest concentration of forest, these events, festivals, and exhibits help New Yorkers understand just how significantly Native Americans shaped our city.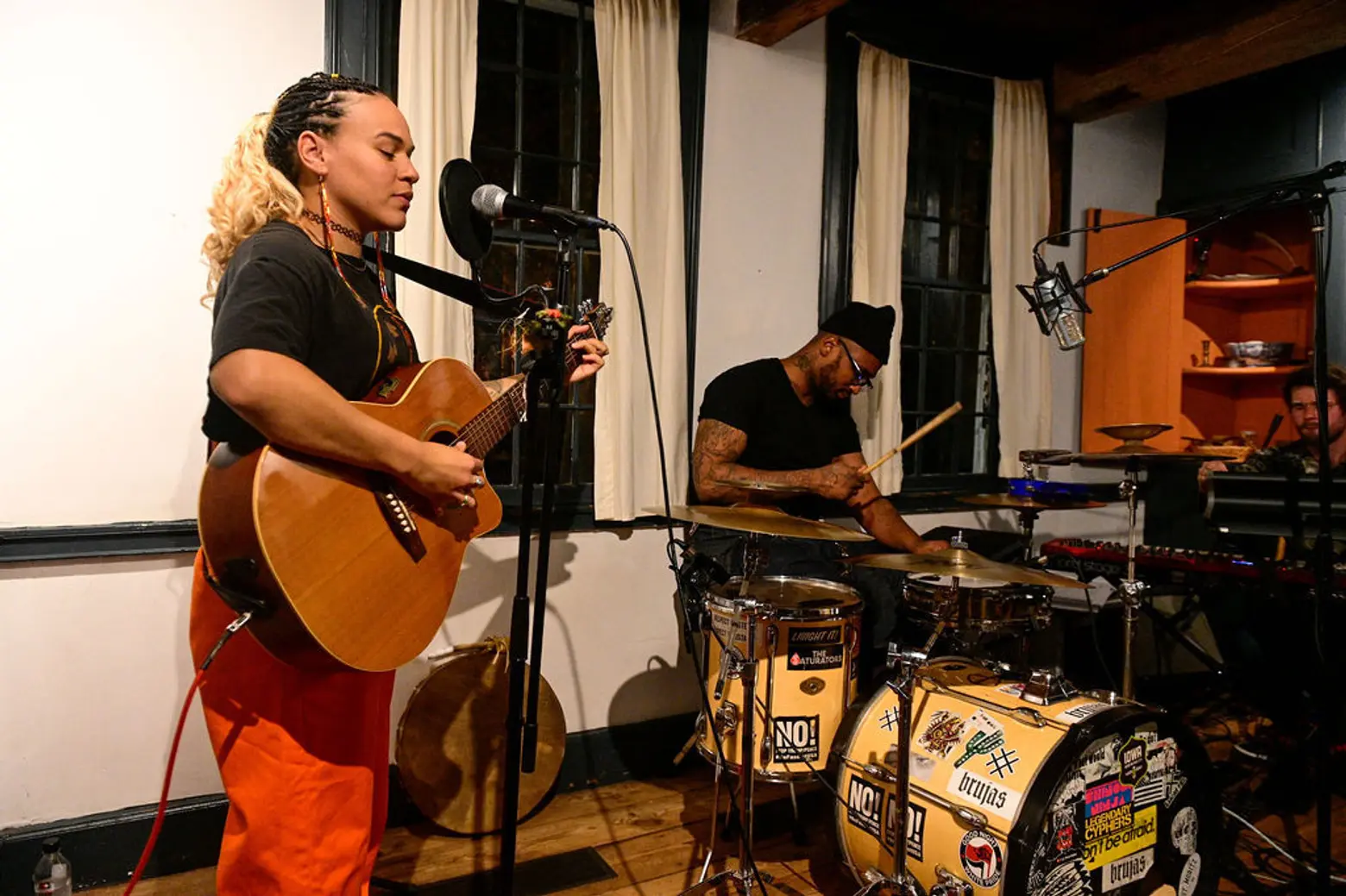 Kelsey Pyro recorded songs from her Shed performance at the museum; Photo by Seze Devres Photography for the Wyckoff Farmhouse Museum
Farmhouse Family Day: Native Storytelling Today
Wyckoff Farmhouse Museum, Brooklyn, November 16
Built in the Brooklyn neighborhood of Canarsie in 1652, the Wycoff House remains New York City's oldest, still-standing building. Formerly the home of Pieter Wyckoff and his family for nearly eight generations, the house now serves as a museum with agricultural-based programs and educational events. This summer, the Wyckoff Farmhouse Museum launched a series of programs titled Protest Garden: Historical Resistance and Radical Cultivation in Brooklyn, which includes the work of six local artists who explore themes of social justice, activism, self-care, and more.
For Native American Heritage Month, the museum will host a day of Native storytelling with Protest Garden artist-in-residence Kelsey Pyro, who is Ojibwe and African American. Pyro, who created a multimedia performance at The Shed on her relationship with racial identity and grief, will lead a storytelling workshop through collage-making and poetry. The event takes place on Saturday, Nov. 16 from 11 a.m. and 3 p.m. and is free as part of the museum's monthly Family Days. Learn more and reserve a spot here.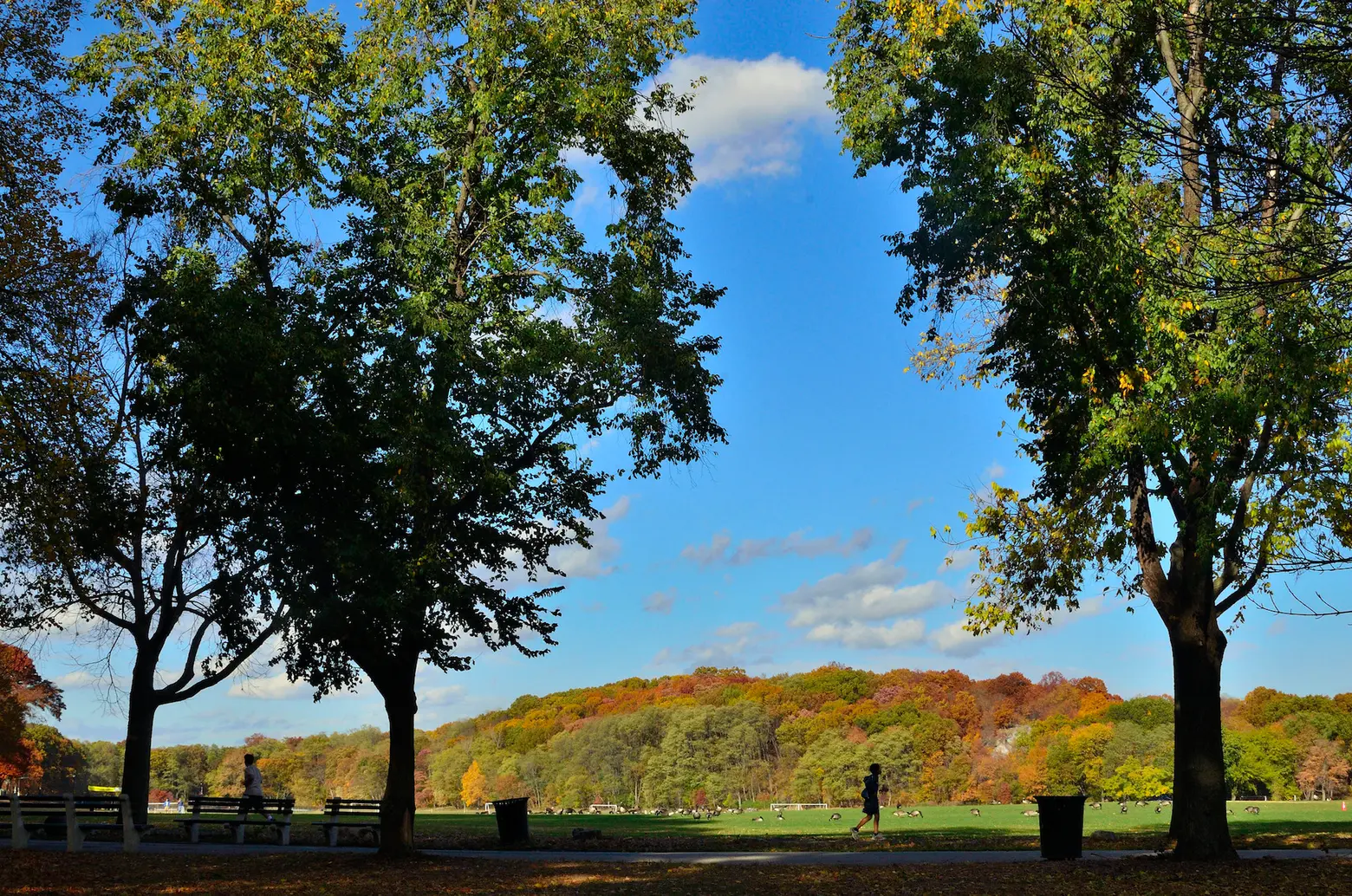 Photo by Steven Pisano on Flickr
Native Americans: Past and Present
Van Cortlandt Nature Center, Bronx, November 10
Attracted to its immense natural resources, the Wiechquaskeck Lenapes were the first to occupy the land known as Van Cortlandt Park in the Bronx around 1000 AD. According to the park's conservancy, the group "hunted in wooded uplands, fished in Tibbets Brook, farmed on the Parade Ground and Indian Field" and forged for nuts and fruits. NYC Parks will host an event run by the Urban Park Rangers program at the Van Cortlandt Nature Center on Sunday, Nov. 10 that explores the "past and present" experience of Native Americans. Rangers will discuss how Native American tribes used the park's plants, wildlife, and waterways, as well as how their legacy continues to persist today in the Bronx and beyond.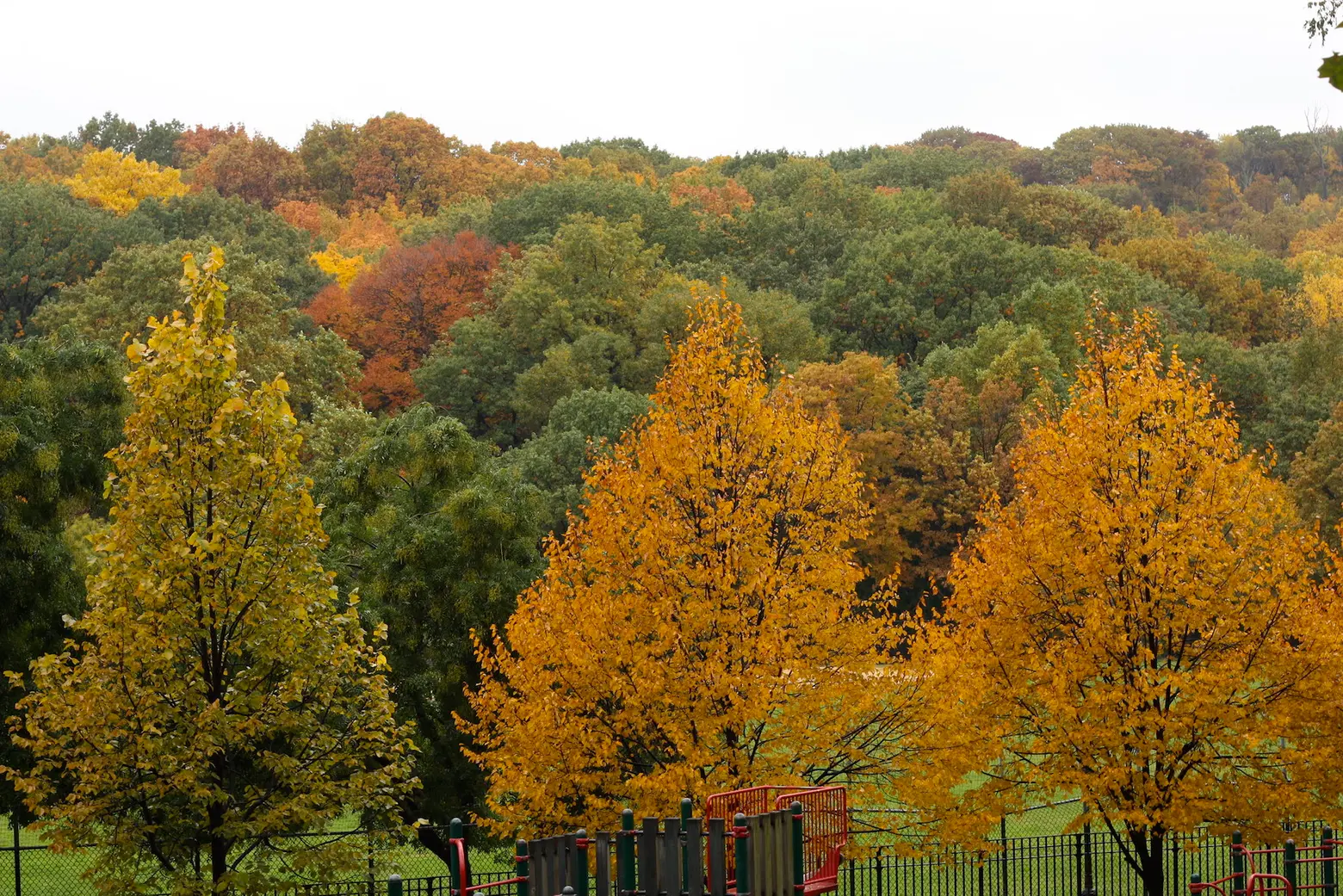 Photo by Philip Matarese on Flickr
Lenape Harvest with the NYC Parks Urban Rangers
Inwood Hill Park, Manhattan, November 16
The Urban Park Rangers will host another Native American Heritage Month event the following week, at Inwood Hill Park in Manhattan. The park holds the largest remaining forest land in the borough and consists of natural topography. The Lenape lived in this area through the 17th century. On Saturday, Nov. 16, the Urban Park Rangers will take visitors on a tour of historic sites of Inwood Hill Park and delve into the culture of the Lenape people. In addition to learning about the forest, participants will be able to sample food considered staples of a Lenape diet. Those interested in attending the free event must enter a lottery, which opens on November 6, found here.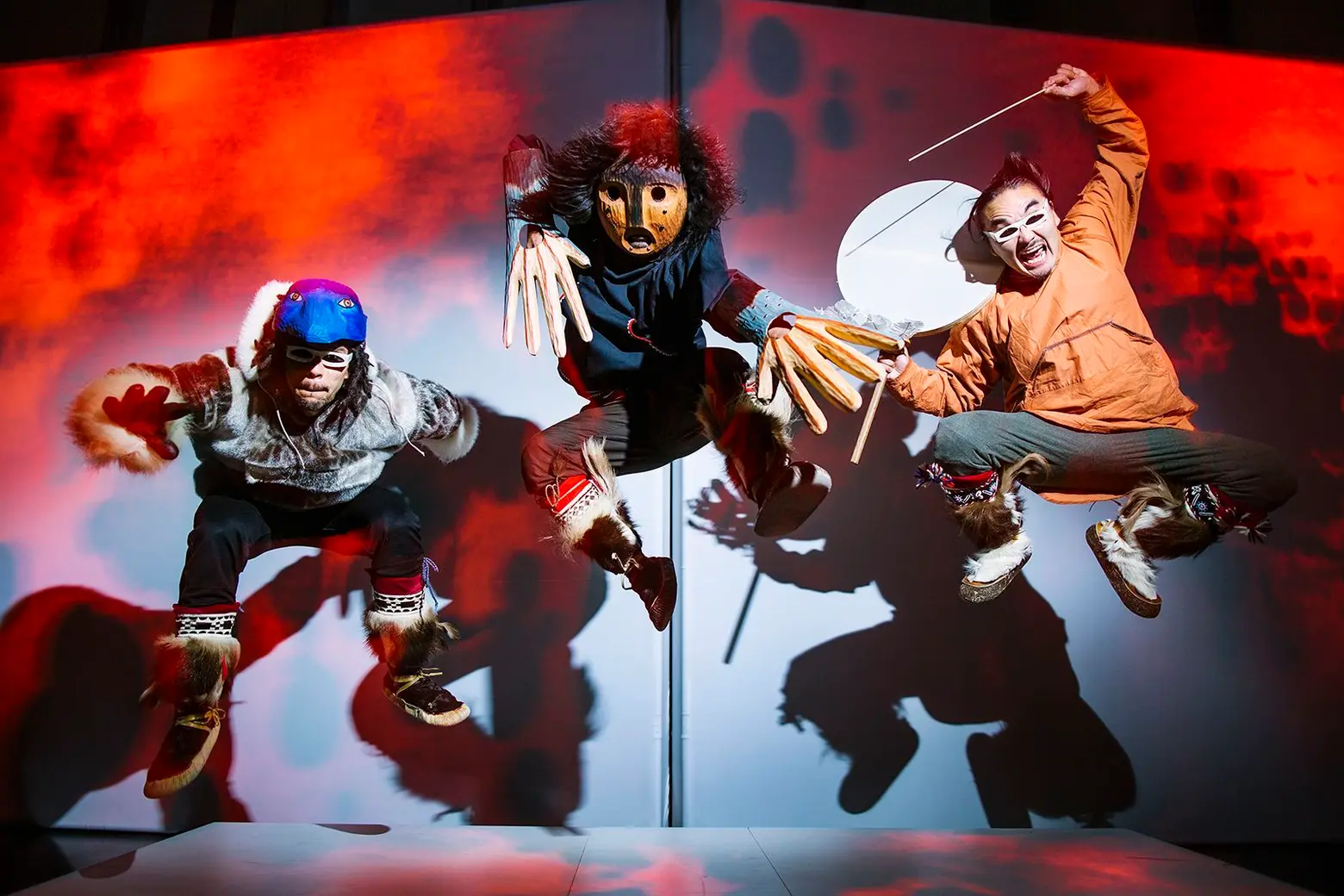 Native Sounds Downtown! Featuring Pamyua; Photo by Kerry Tasker, courtesy of the National Museum of the American Indian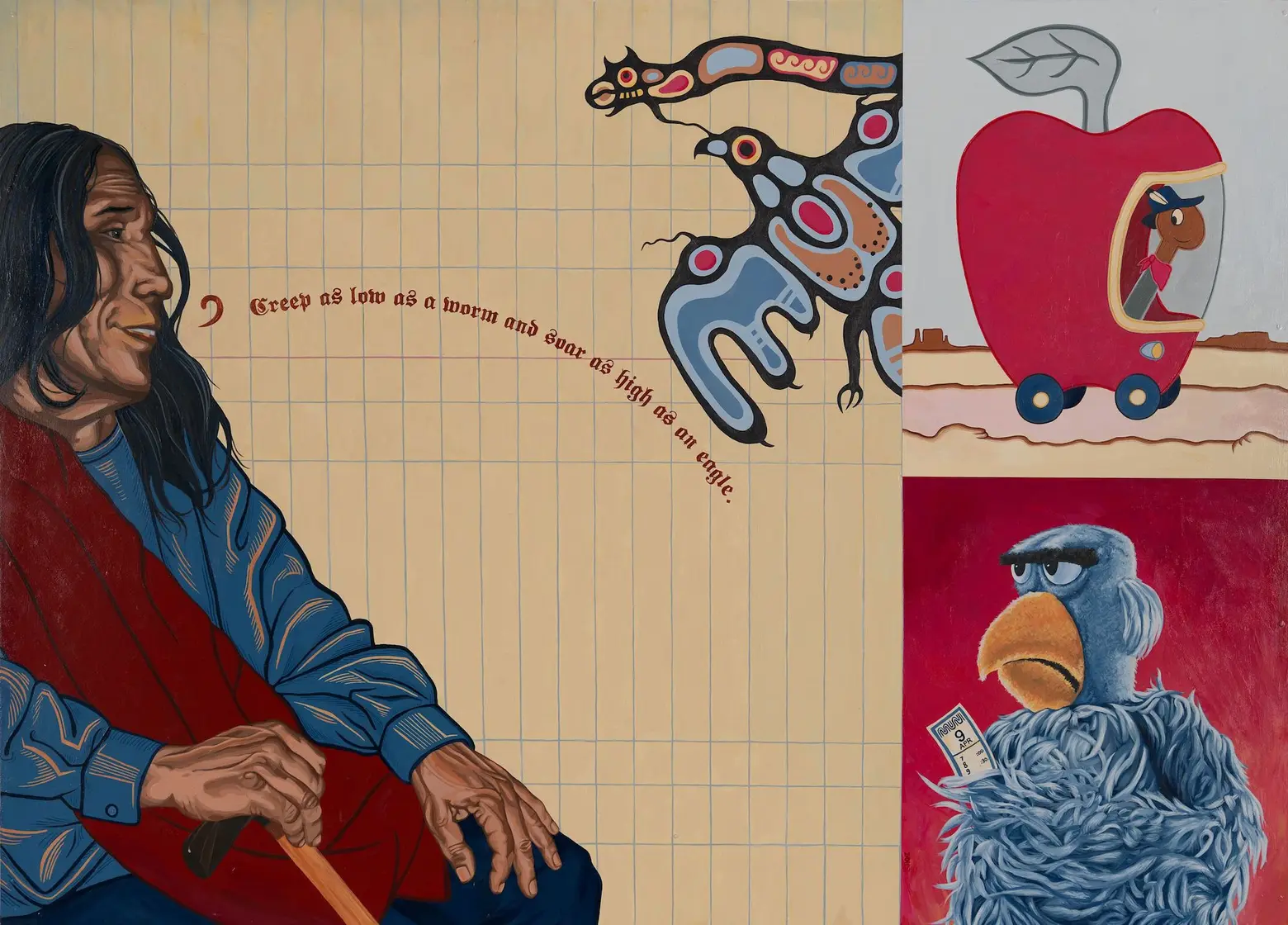 America Meredith (Cherokee Nation of Oklahoma, b. 1972), "Benediction: John Fire Lame Deer", 2005. Acrylic on Masonite. Museum purchase with support from the Ford Foundation, 2012. (26/8631)
Exhibits, screenings, and performances at the National Museum of American Indian
One Bowling Green, Manhattan, various dates
Since 1994, the Smithsonian's National Museum of the American Indian has brought year-round exhibitions and events centered around the history and culture of Native Americans to New York City. The museum will celebrate Native American Heritage Month throughout November with a variety of free events, festivals, talks, and performances. Plus, it will stay open on Thanksgiving. See the full list below:
"Stretching the Canvas: Eight Decades of Native Painting," runs from Nov. 16 to fall 2021
The museum this month will launch a show featuring nearly 40 paintings from 30 Native artists.  Running from Nov. 16 to next fall, the exhibition "Stretching the Canvas" will feature paintings that "transcend, represent, or subvert conventional ideas of authenticity." Organized around five galleries, the show highlights artists who dared to move away from basket making and ceramics, choosing painting instead.
Native Sounds Downtown! Featuring Pamyua, Nov. 9, 2 p.m. to 3 p.m.
Pamyua, formed by brothers Stephen and Phillip Blanchett in 1995, puts a modern touch on traditional Yup'ik, Cup'ik, Inuit, and Greenlandic chants. The group will perform a one-hour show on Saturday, Nov. 9 at the museum's Diker Pavilion.
Culinary Connections, Nov. 6, 13, 20, and 27, 1 p.m. to 4 p.m.
Every Wednesday at the museum, explore the Native origins of modern meals, write down a family recipe, and design a recipe box. Participants will learn about the connections between culture and food and take home a new recipe to taste test.
Storybook Reading and Activity: Giving Thanks, Nov. 9, 1 p.m. to 2 p.m.
Held in the museum's imagiNATIONS Activity Center, this month's storybook reading focuses on the book Giving Thanks by Chief Jake Swamp (Mohawk). The book is an adapted version of the traditional Thanksgiving Address, teaching children about Native beliefs and traditions. Following the reading, kids will make cornhusk dolls.
Exploring Art + Technology Labs: Potatoes: From Peru to Poland, Nov. 16, 1 p.m. to 4 p.m.
Did you know Indigenous people of the Andes Mountains have developed 7,000 varieties of potato? On Nov. 6, the museum's Art + Technology Labs program, which is recommended for ages 9 and up, explores the origin and journey of the potato.
Rethinking Thanksgiving with Perry Ground, Nov. 21 and Nov. 22, 1:30 p.m. to 3:30 p.m.; Nov. 23, from 10 a.m. to 12 p.m. and 1:30 p.m. to 3:30 p.m.
Perry Ground (Onondaga, Turtle Clan) will host an educational workshop and storytelling session about the holiday of Thanksgiving and the misconceptions surrounding it. In 30 minutes, visitors will learn culturally appropriate information about the settlers at Plymouth and the Wampanoag, the Native people from that area.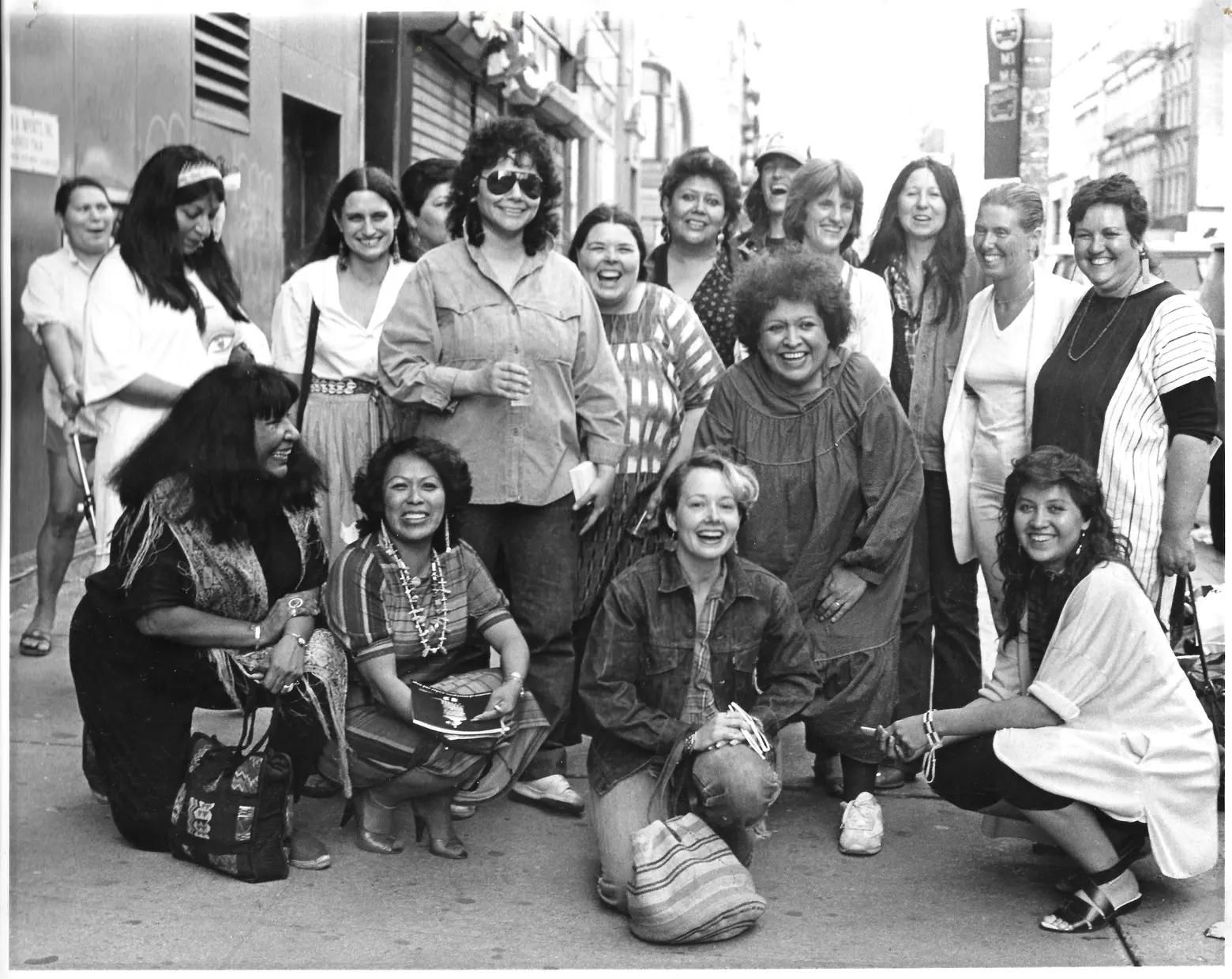 Artists from the exhibition, Women of Sweetgrass, Cedar and Sage, friends and community members outside the American Indian Community House Gallery, 1985. Photo by Jesse Cooday. Courtesy of MCNY
Museum of the City of New York's "Urban Indian: Native New York Now"
1220 Fifth Avenue, Manhattan, runs until Feb. 15
Earlier this year, the Museum of the City of New York opened a new exhibit in celebration of the 50th anniversary of the American Indian Community House. "Urban Indian: Native New York Now" shares the experiences of the city's diverse Native American community through contemporary art, documentary film, and memorabilia, all made by Native American New Yorkers between the 1980s and today. The show runs until March 8 of next year and is free with pay-what-you-wish admission at the museum.
RELATED: