World Trade Center Performing Arts Complex Gets $75M Gift From Billionaire Ronald Perelman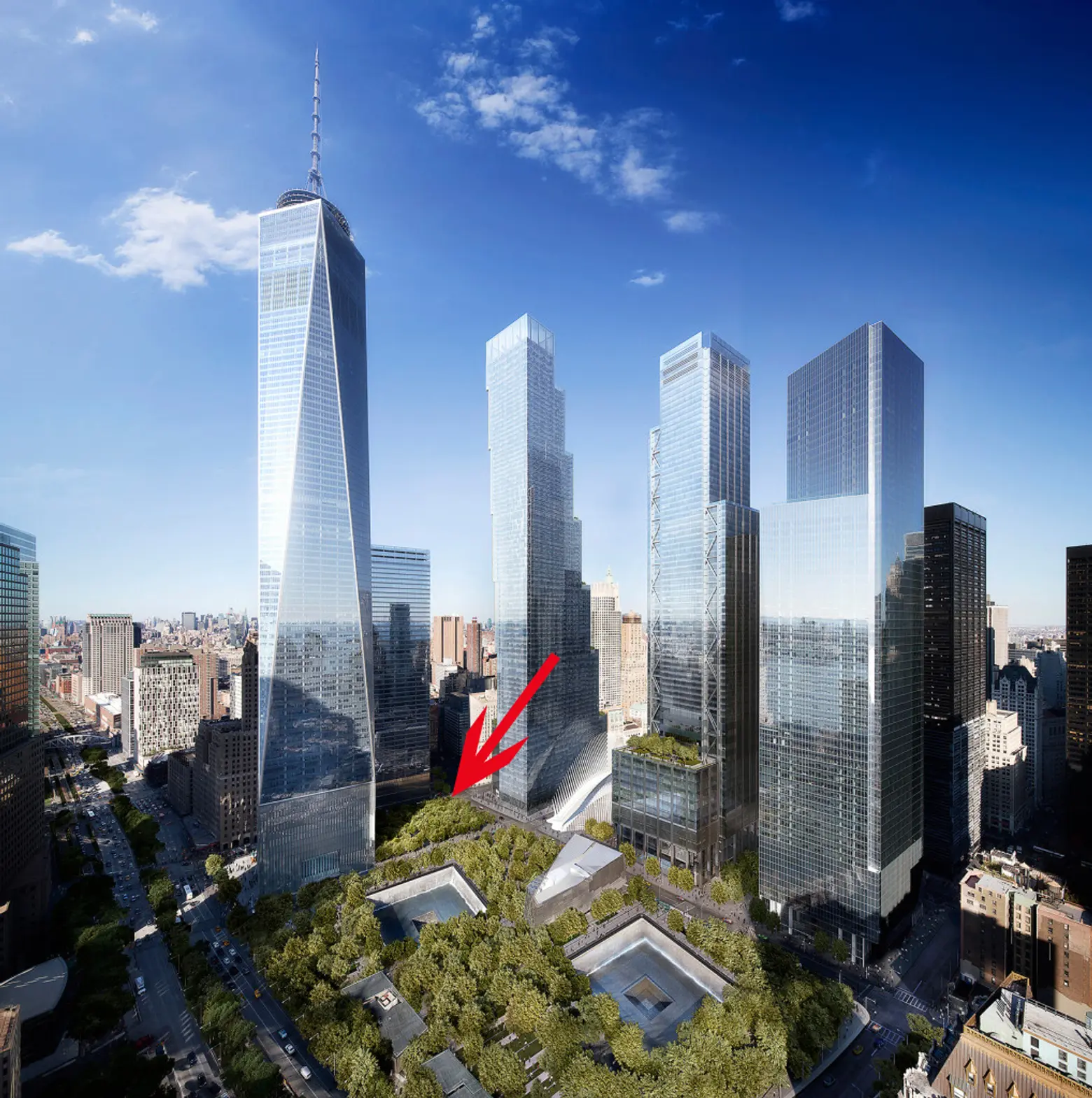 Image pointing to the site of the Performing Arts Center at the World Trade Center. Rendering by DBOX
Billionaire businessman and philanthropist Ronald O. Perelman has made a $75 million gift towards the Performing Arts Center at the World Trade Center (PACWTC) reports the New York Times. The donation will finally make one of the last unfinished projects at the site a reality, and the Center will therefore be named for Perelman. "I think that this is a project that must happen. It is more than just a pure artistic center to serve a community. It is that, but at the same time it's much more than that," he said.
This is not Perelman's first time donating to the World Trade Center site. Under the Bloomberg administration he gave $5 million for the National September 11 Memorial and Museum and said then that he was interested in making the lead gift for a performing arts center at the site.
The long-stalled project was initially designed by starchitect Frank Gehry almost 12 years ago, but after fundraising issues and construction delays on the transit hub that sits under the site, his plans were shelved back in 2014. This past November, however, the team behind PACWTC announced Brooklyn-based studio REX, led by Joshua Prince-Ramus, a former protégé of starchitect Rem Koolhaas, as the lead architect. At this time, the Lower Manhattan District Council released the first $10 million of the $99 million they pledged toward the project, which, in total, will not exceed a budget of $240 million. The rest would be privately funded, and Perelman's gift makes a huge dent here.
Though renderings have not yet been released (Perelman did review them with REX), the complex is set to include "three flexible, technologically advanced theaters that can individually seat 499 people, 299 people and 100 people, and which can be combined into one space that can accommodate 1,200." The spaces will present and produce dance, concerts, chamber opera, and theater and will become the main home of the Tribeca Film Festival. Prince-Ramus said that his goal is to create a building "that fosters artistic risk" and lets "the artistic director control the experience from the moment you enter the lobby, to getting to your seat and back out the door."
Perelman recently stepped down as Chairman of Carnegie Hall after butting heads with staff and other board members and pushing for the institution to present more pop music. He hopes to fulfill this at the World Trade Center, stating, "I would hope it is the first venue of choice for the Bruce Springsteens and the Bon Jovis and the Yo-Yo Mas and the Lang Langs, and at the same time it's a place where we could have produced a "Hamilton" project or where we could produce a new ballet."
[Via NYT]
RELATED: