With delays and long lines, some New Yorkers are frustrated with new ferry service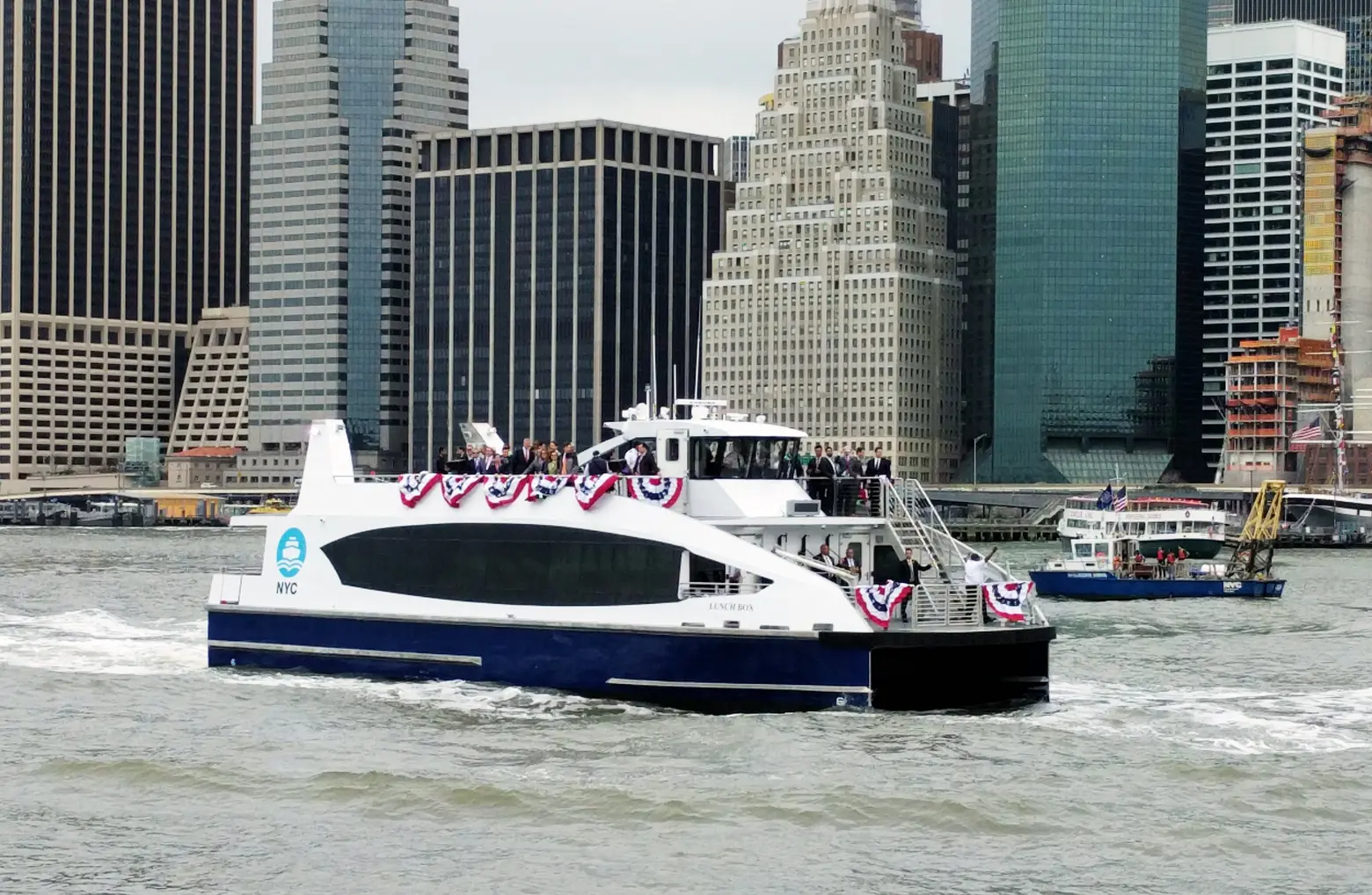 Mayor de Blasio's citywide ferry service initiative, which launched May 1, was meant to provide commuters with an alternative to the problem-plagued subway. However, just under a month after the city launched the NYC Ferry service, passengers have faced delays, long lines, and overcrowding. As the New York Times reports, the ferry service transported roughly 26,000 passengers in total this past holiday weekend, with the East River Route carrying more than 9,600 people each day. In response to high demand, an extra three boats were put into service.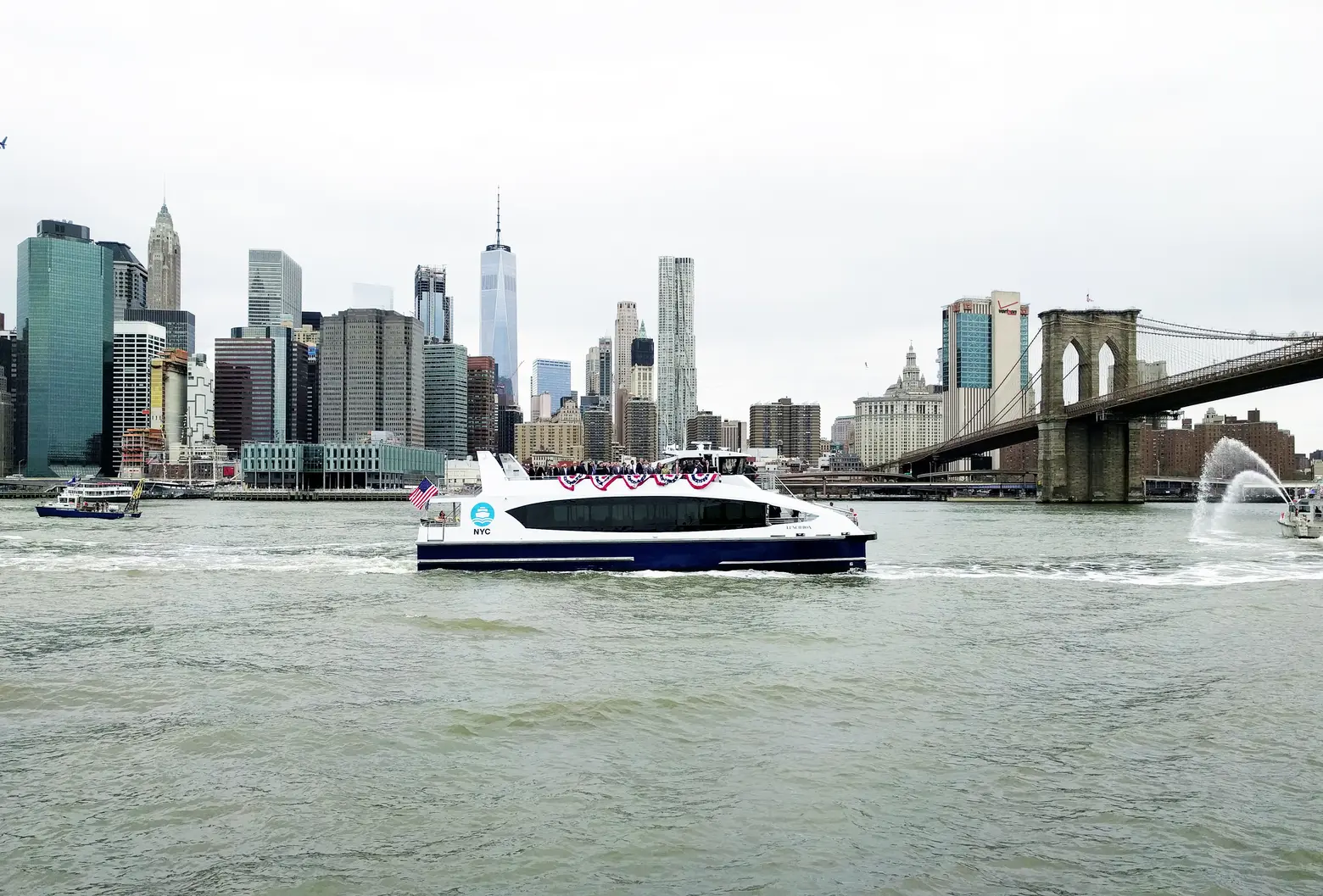 Currently, the ferry operates along two routes, on the East River and another between Lower Manhattan and the Rockaways in Queens. A private company, Hornblower, operates the NYC Ferry under a contract with the city and plans to operate six ferry routes in total. This week the South Brooklyn route launches, with stops at Brooklyn Bridge Park, Wall Street, and Governor's Island. Then, beginning in August, the Astoria route will set sail, stopping in Long Island City and 34th Street in Manhattan. The new routes are expected to lessen the lines and the wait-time for commuters to board the ships.
According to the Times, Alex Tavis and his family waited 90 minutes to get to the front of the ferry's line at the Brooklyn Bridge Park stop, only to be told the boat had reached capacity. After waiting another 45 minutes for the next ferry, Tavis complained about the ferry's service attendants saying, "we're going to call their superiors because it's a circus out here."
While the Con Ed oil spill into the East River on May 7 caused ferry boats to reduce speeds until May 23, ridership remained steady, averaging nearly 12,000 riders per week, as DNAInfo reported.
In total, 21 stops will be added to provide ferry service that links all boroughs. The new boats, equipped with WiFi, bike racks and concession stands, transport about 150 passengers each ride and costs $2.75 for one way. While it's been tough to get on, staying on isn't a problem for many riders who enjoy the boat's amenities, like great views and $8 glasses of wine.
Service alerts regarding delays and overcrowding can be found on the Twitter account @NYCFerry or the ferry's app.
[Via NYT]
RELATED: