Vishaan Chakrabarti, Principal at SHoP Architects, Sells Flatiron Loft for $5M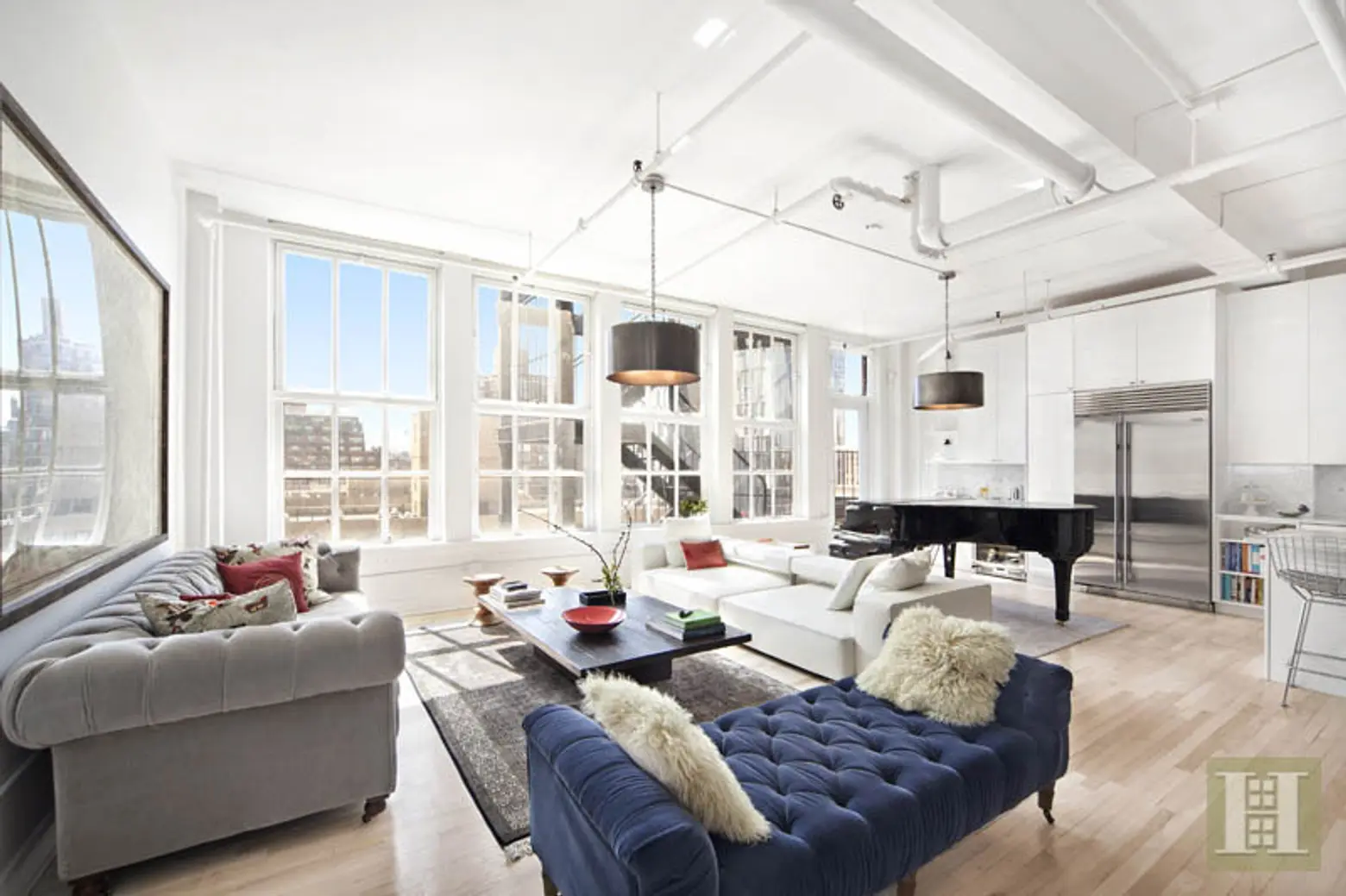 SHoP Architects is known for its cutting-edge designs, from supertall towers like 111 West 57th Street to massive schemes like the Domino Sugar Factory. So it comes as a bit of a surprise that one of the firm's principals, Vishaan Chakrabarti, chose to settle down in a rather traditional Flatiron loft. But perhaps he's looking to get in on the luxury condo trend that SHoP is such a part of, as he and his wife Maria Altaris (also an architect) have unloaded their massive pad at 12 West 17th Street for $4,995,000, according to city records released today.
Chakrabarti previously served as the director of the Manhattan office for the Department of City Planning, as well as a senior executive at the Related Companies. In addition to his current role at SHoP, he is a professor at the Center for Urban Real Estate at Columbia. The architect couple bought the full-floor, three-bedroom unit in 2012 for a significantly lower price of $2,725,000 after moving from a duplex in Tribeca with their young son and daughter. Chakrabarti told the Times at the time, "When I decided to become an architect and a professor instead of a real estate developer, it required a little lifestyle shift. More work for less pay." Not deterred, however, they undertook a gut renovation, clearly referencing their design history books and outfitting the 2,500-square-foot space with modern Chesterfield sofas, a Saarinen dining table, Eames chair, and Barcelona bench.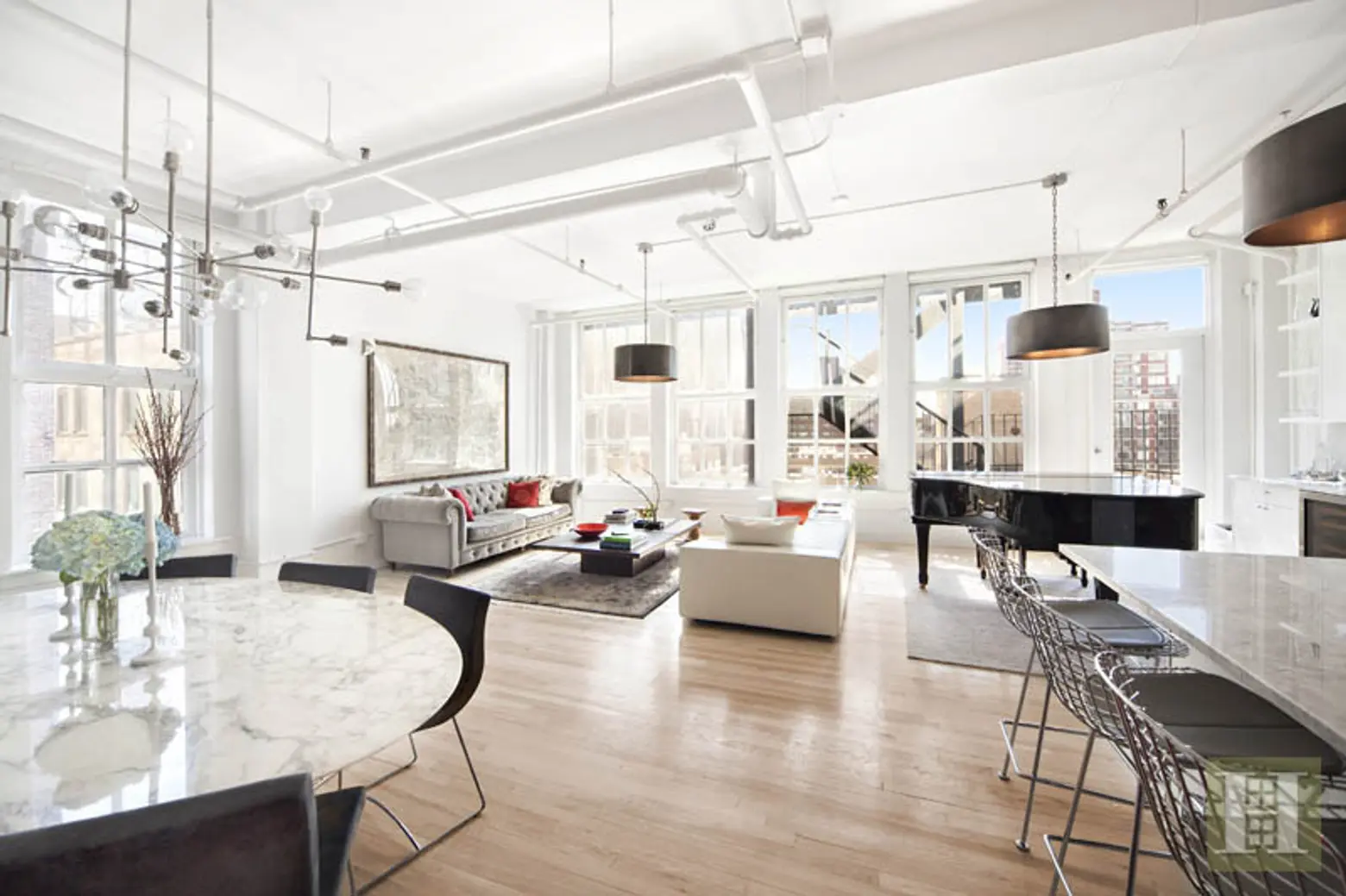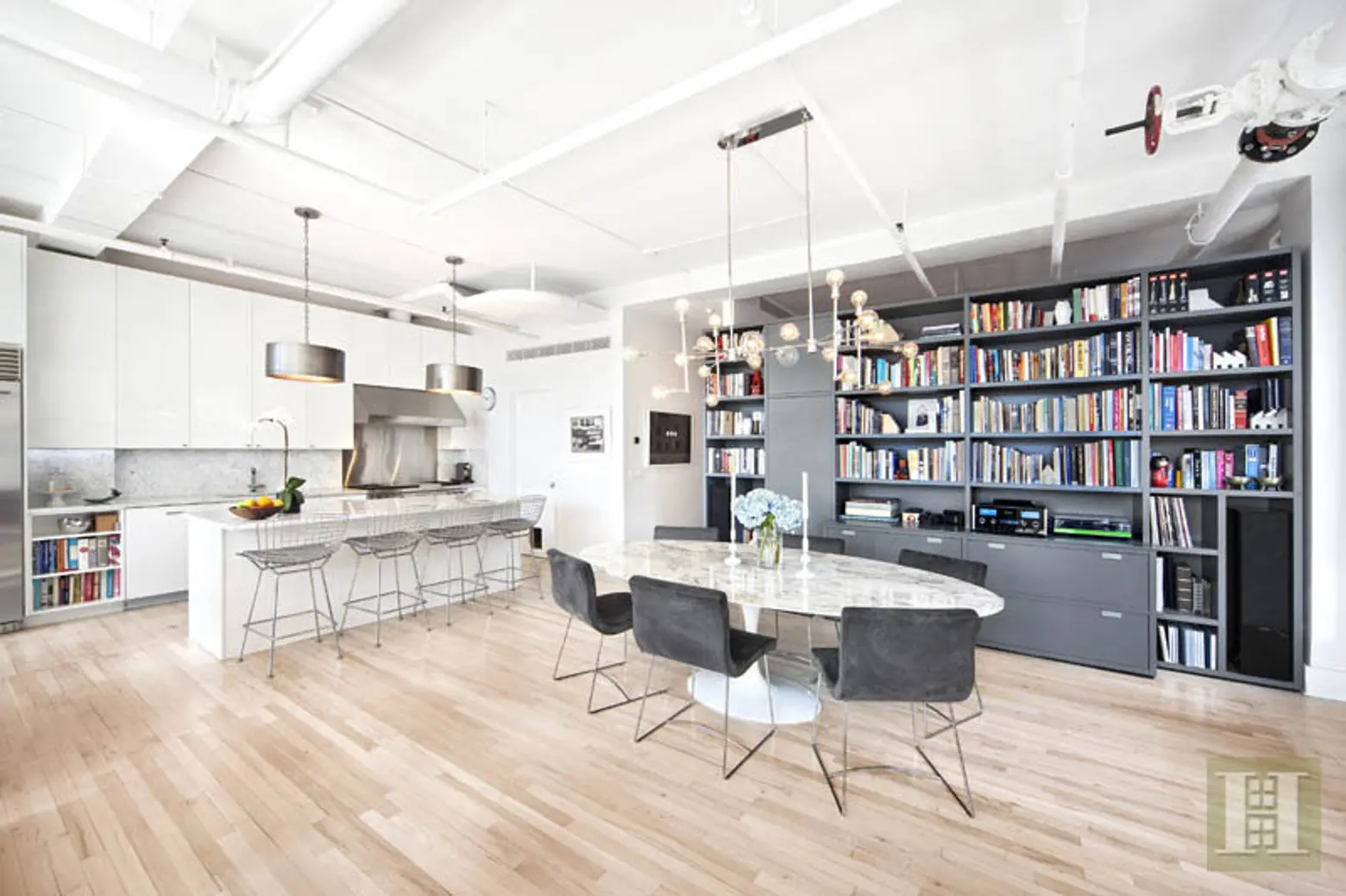 The open living space features high beamed ceilings, bleached oak flooring, and original factory windows that provide views of One World Trade Center. There's plenty of storage and display space thanks to a floor-to-ceiling wall of Poliform bookshelves and a custom built-in bar with a 48-bottle dual zoned temperature controlled SubZero wine refrigerator. The state-of-the-art kitchen boasts white marble countertops and backsplash, white lacquer cabinetry with dovetailed maple inserts, and top-of-the-line appliances including double ovens, a griddle, and grill (Chakrabarti has cited his wife's wonderful cooking skills).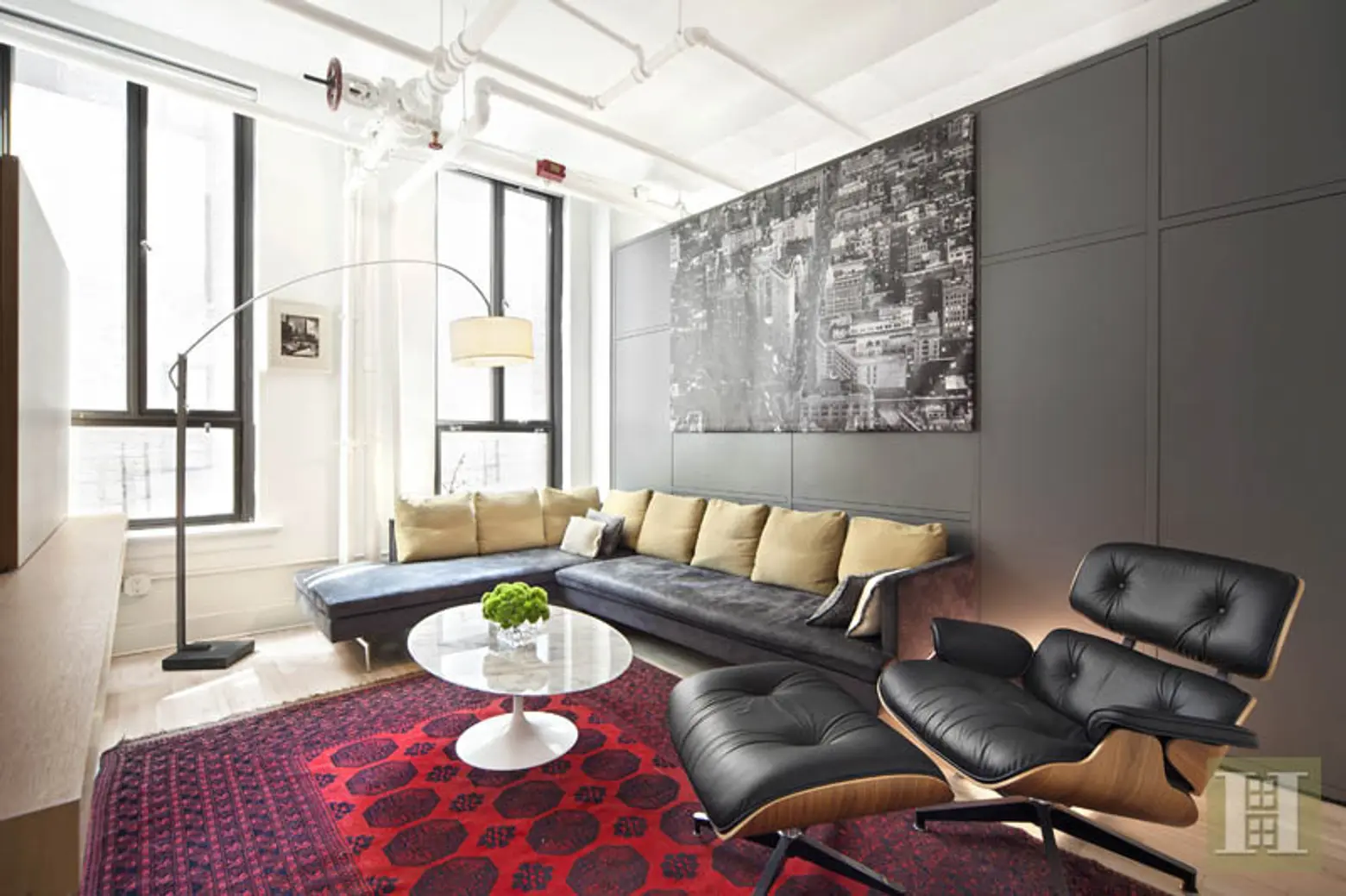 Off the living room, a hallway lined with closets leads to the stylish media room and three bedrooms and bathrooms.
The master suite has a separate sitting area, large walk-in closet, and luxurious en-suite bathroom.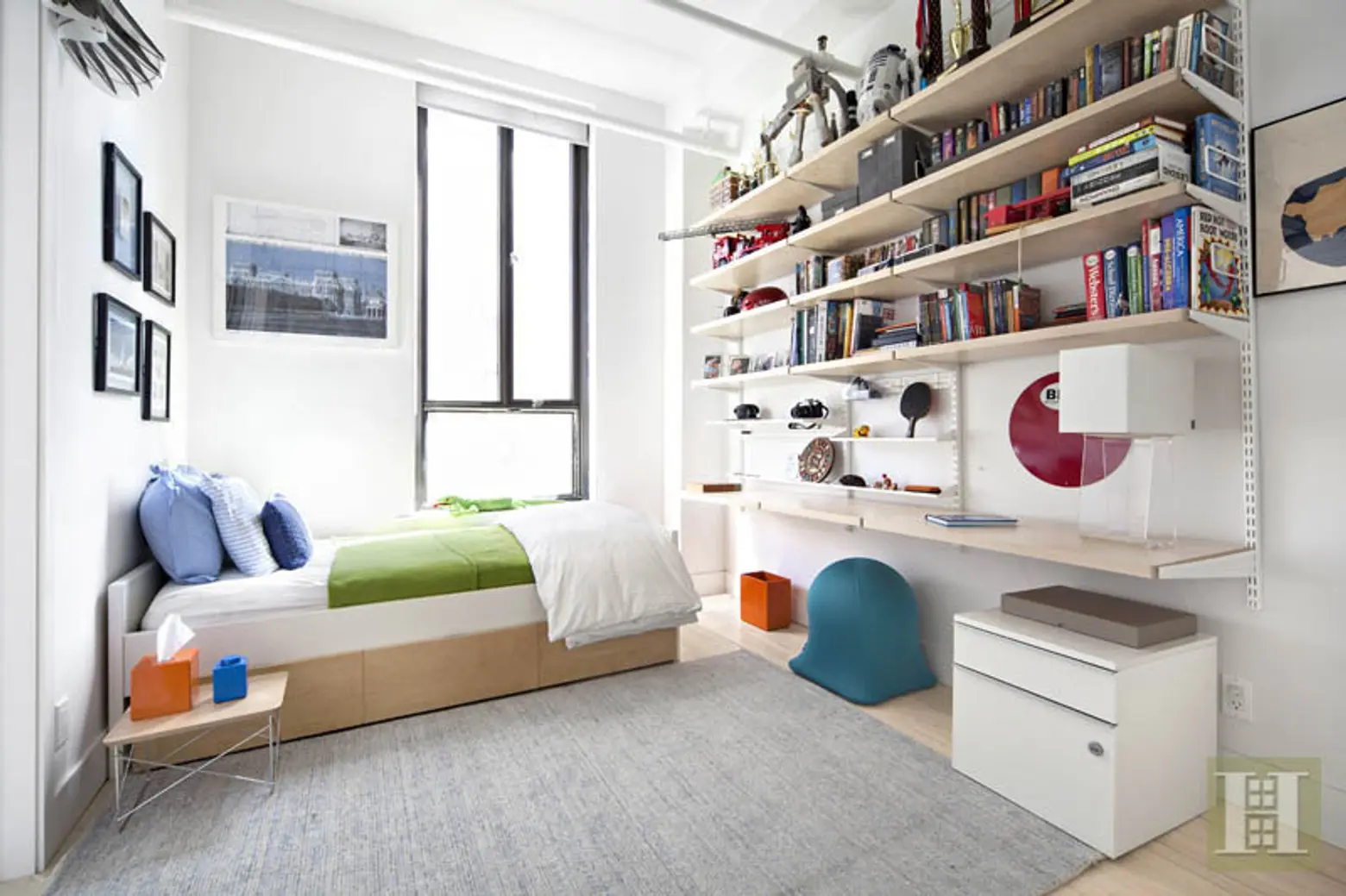 The buyers of the apartment are Thorunn Anspach and Olivier Bremond, owners of the trendy women's clothing store Kisan.
[Listing: 12 West 17th Street, #12 by Richard Orenstein of Halstead]
RELATED:
Photos via Halstead