'True Blood' actor Denis O'Hare sells landmarked Fort Greene carriage house duplex for $1.7M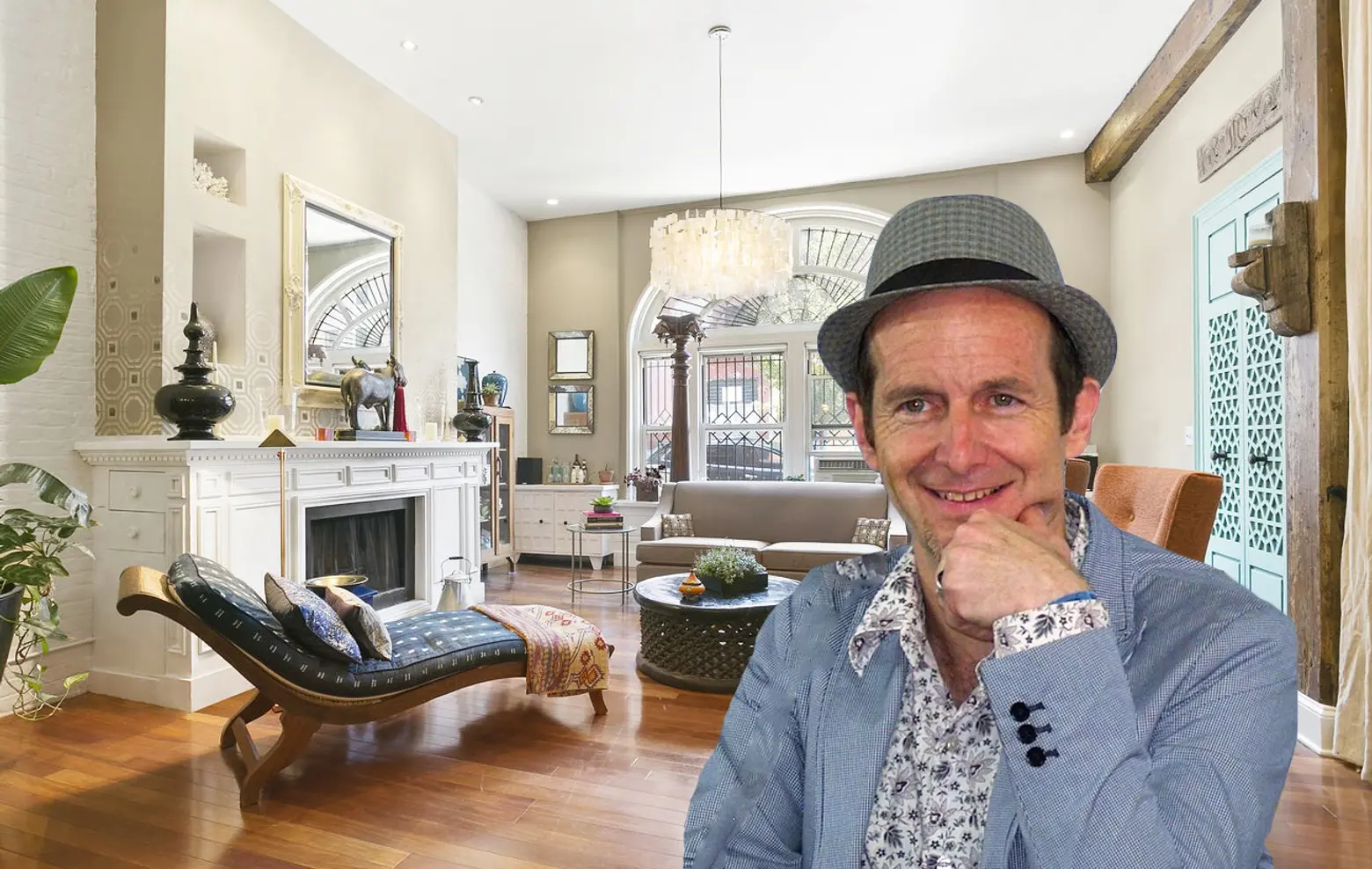 The Fort Greene condo listed in September by actor Denis O'Hare of "American Horror Story" and "True Blood"  fame has sold for $1.7 million according to city records. The Tony Award-winner and Emmy nominee purchased the duplex at 159 Carlton Avenue for a mere $175,000 in 1998. The landmarked 2,015-square-foot carriage house was formerly the Feuchtwanger Stable. O'Hare's husband, interior designer Hugo Redwood, spent the last 19 years renovating the historic condo, preserving the arched windows that once allowed horses and carriages to enter, transforming the space into an open, loft-like home. The condo was listed for $1,595,000.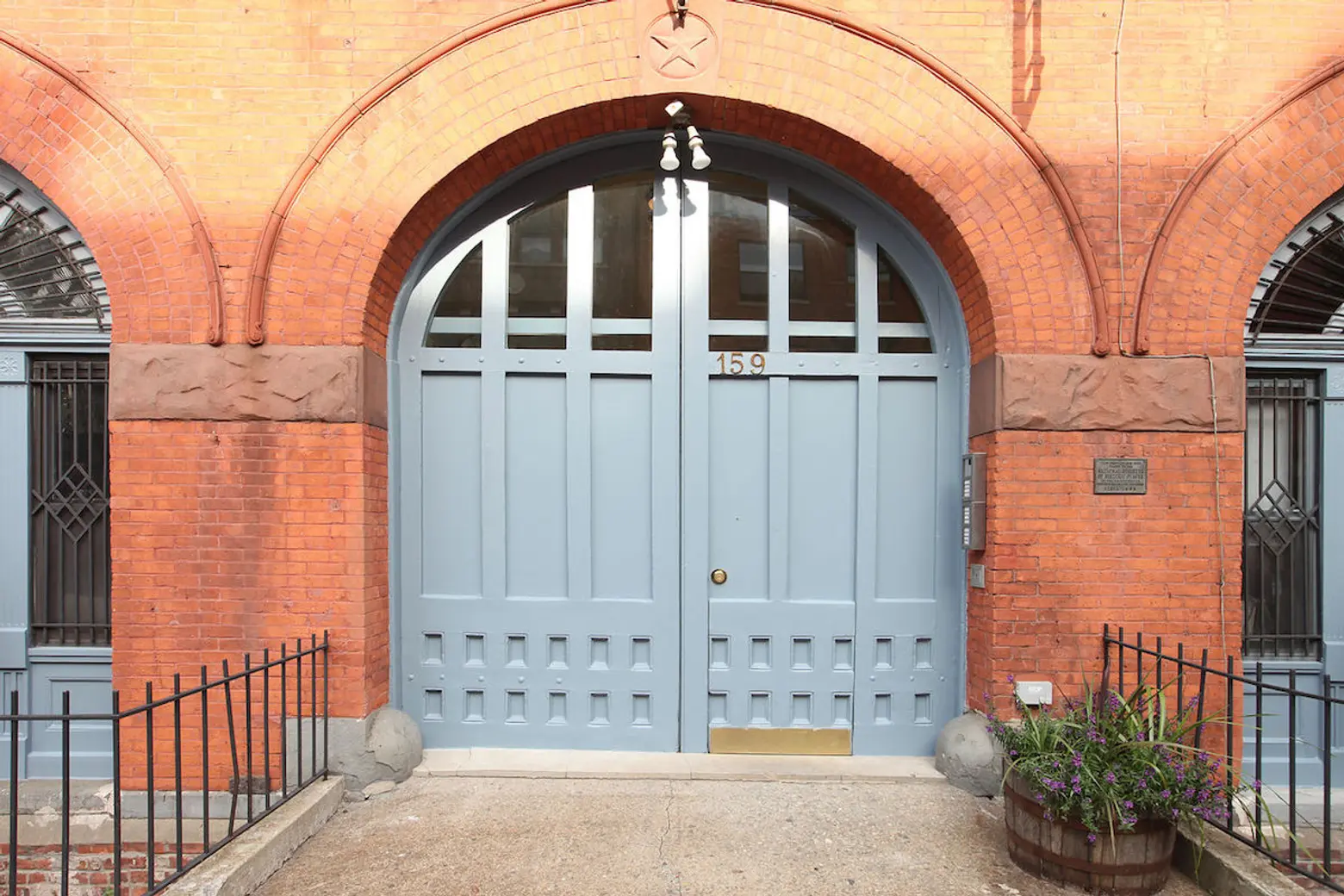 The ground floor apartment has no garage or garden–often big enticements for street-level living. Otherwise, this loft-like two-bedroom duplex is a gem.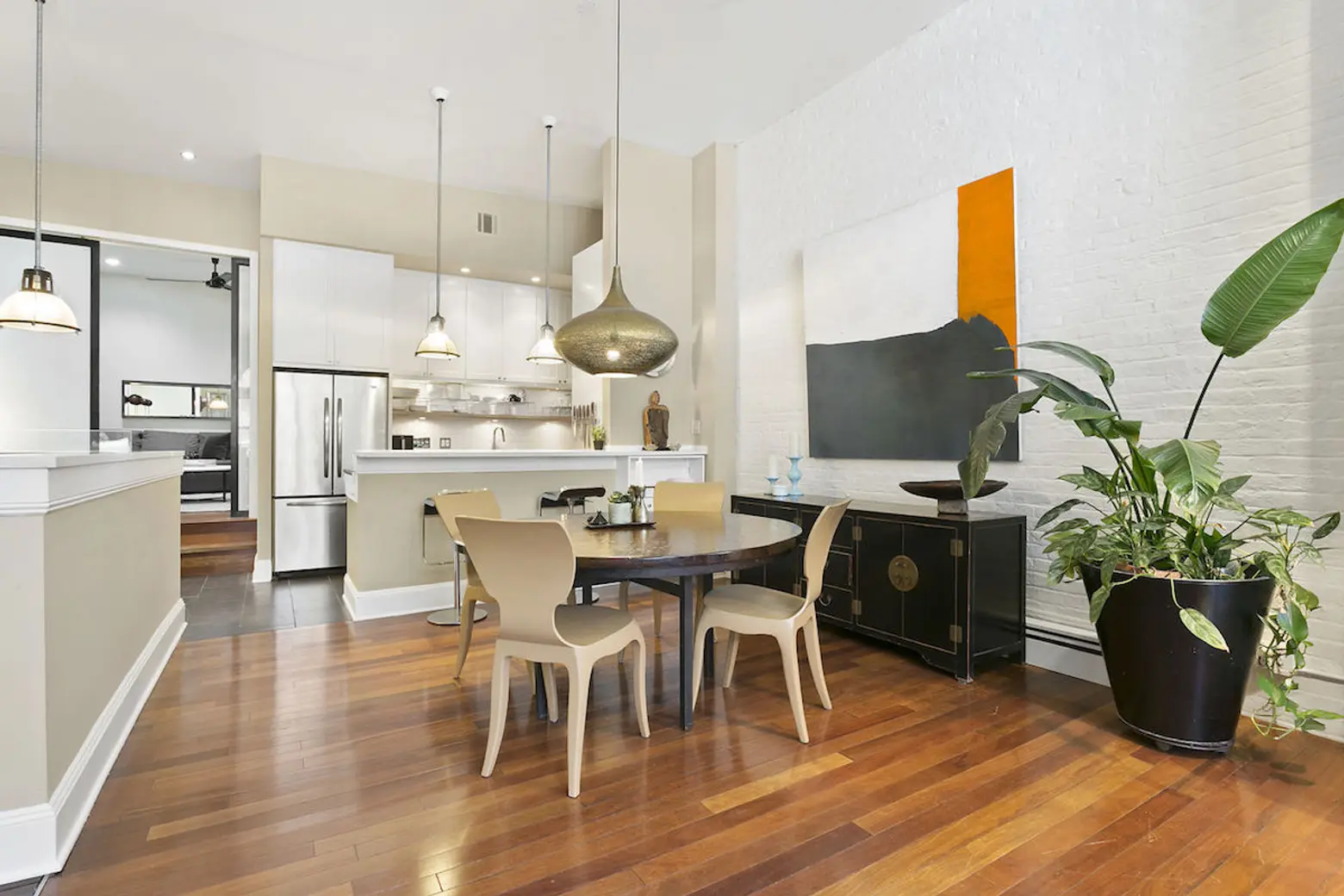 The upper floor holds the 500 square-foot living and dining area with up-to-the minute open kitchen designed for creating and entertaining. A wood-burning fireplace provides warmth and the exposed brick walls, original wood beams and columns and teak hardwood floors add character and style.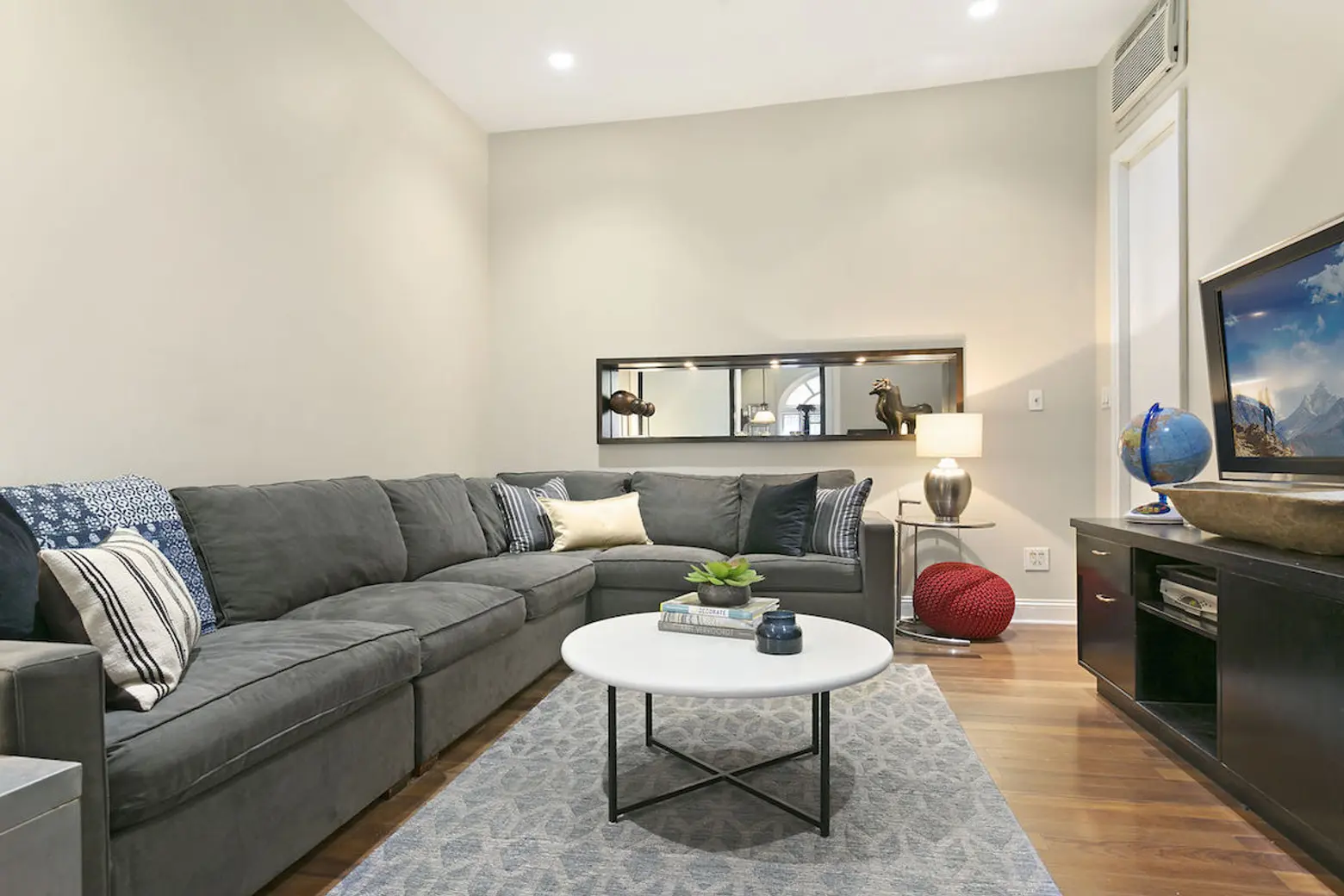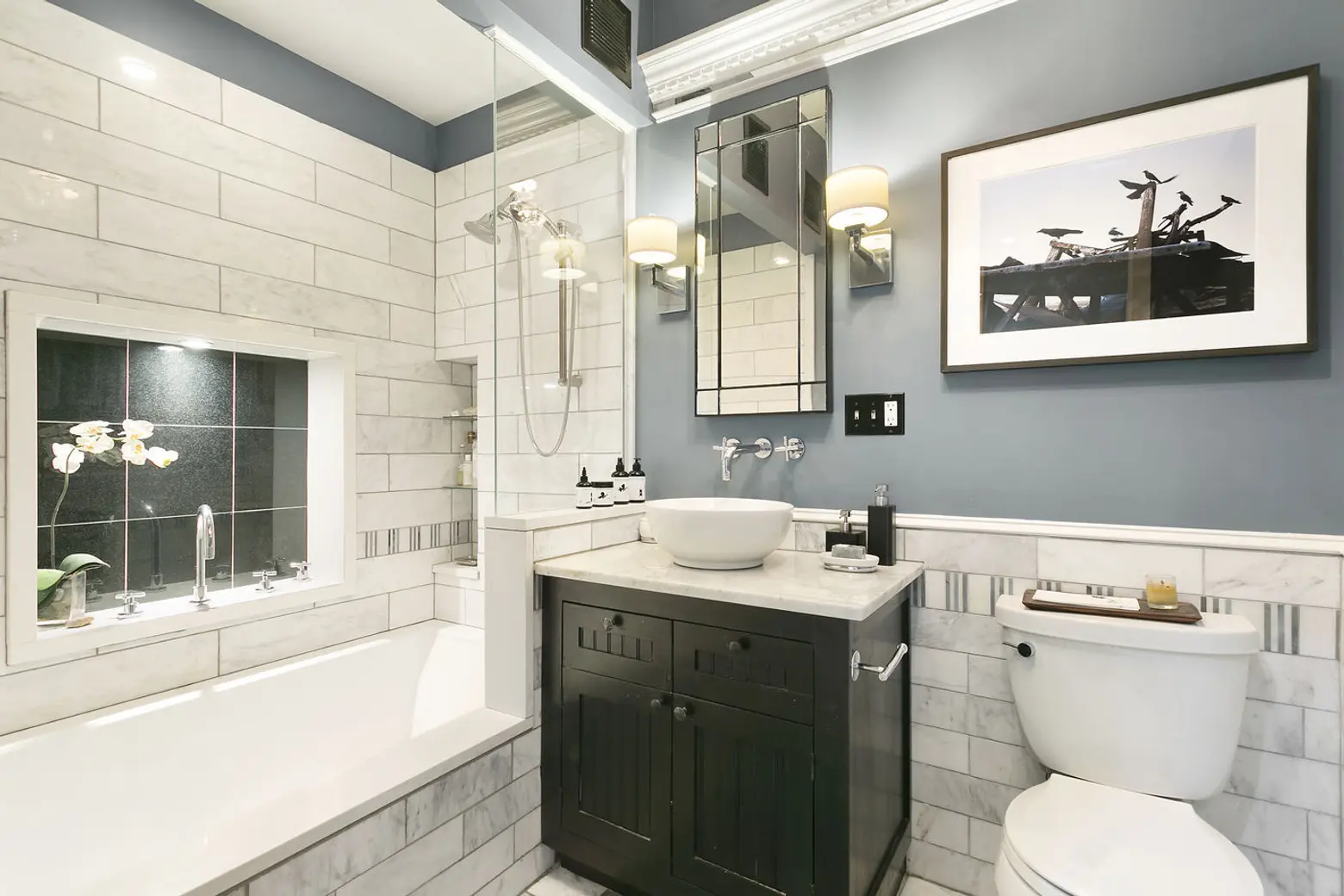 Behind sliding glass pocket doors is another room–currently a media room–with an en-suite bath that could be an additional bedroom. There's also a pantry here for storage where you need it.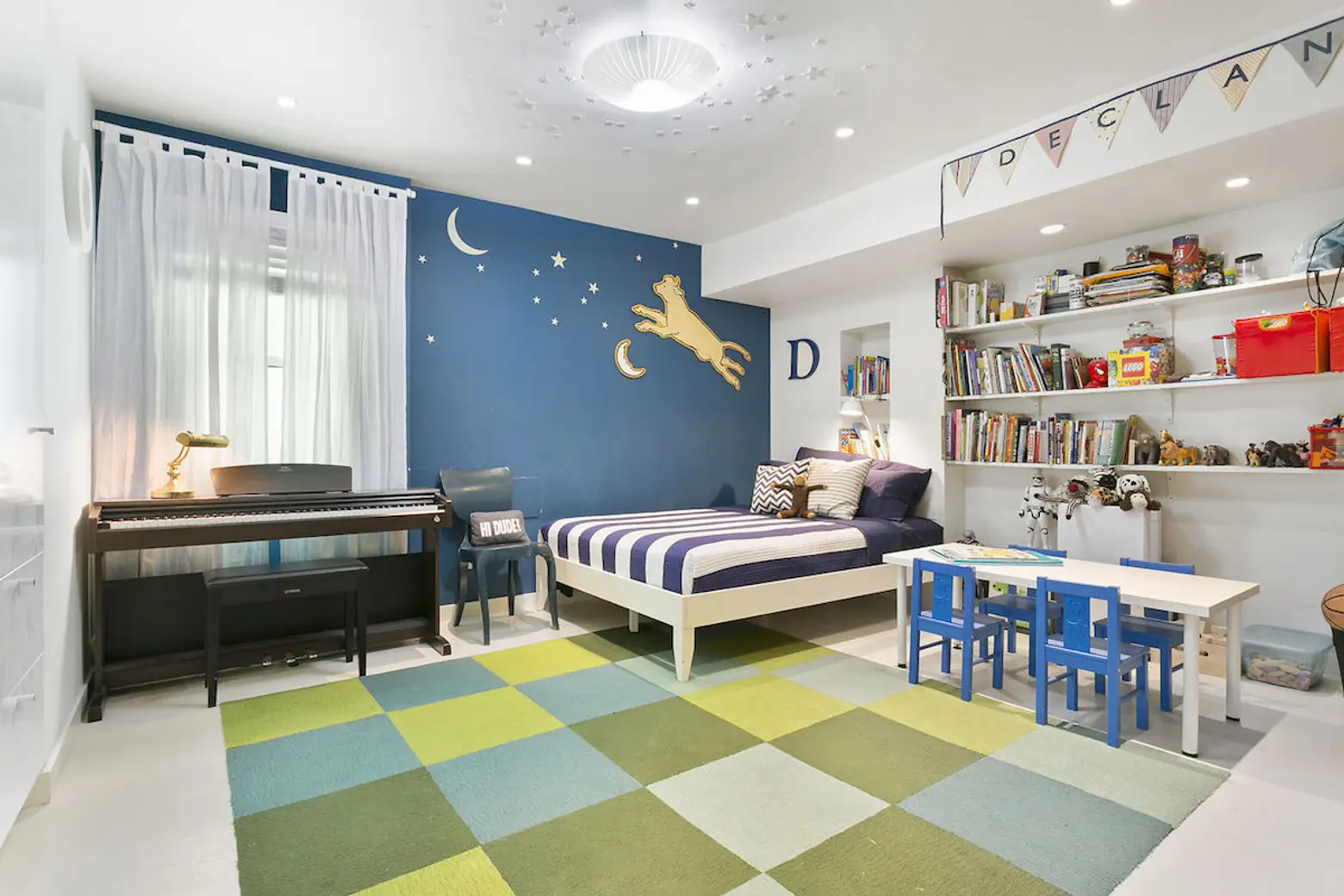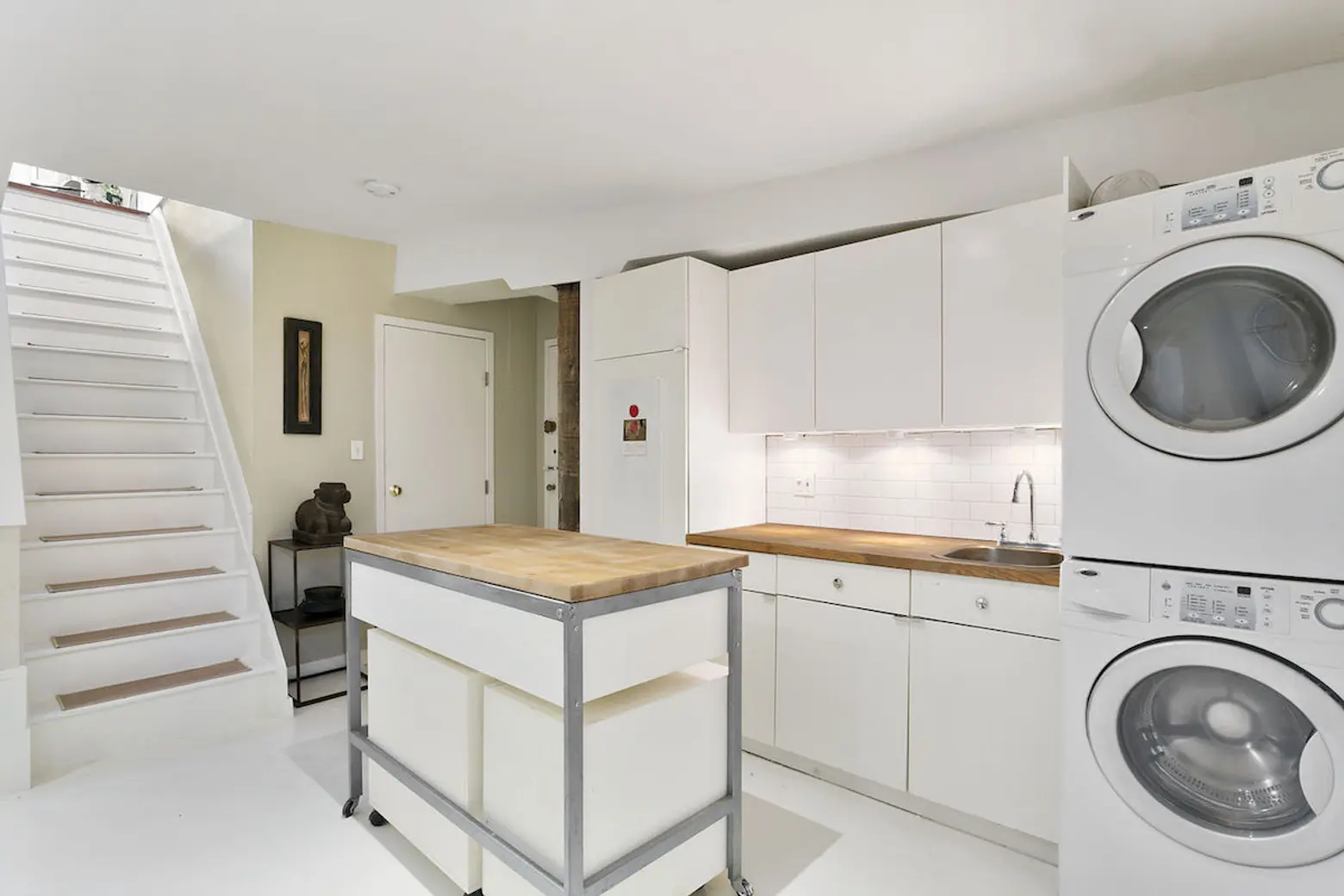 Downstairs are two more "sleeping areas," one with those cool arched windows. Both rooms good-sized with lots of closet space. In the middle of this floor is a large rec room that's currently being used as an office and workout space. Also on this floor is a lovely laundry room with a washer/dryer, sink and counter space, plus a bathroom and a walk-in closet.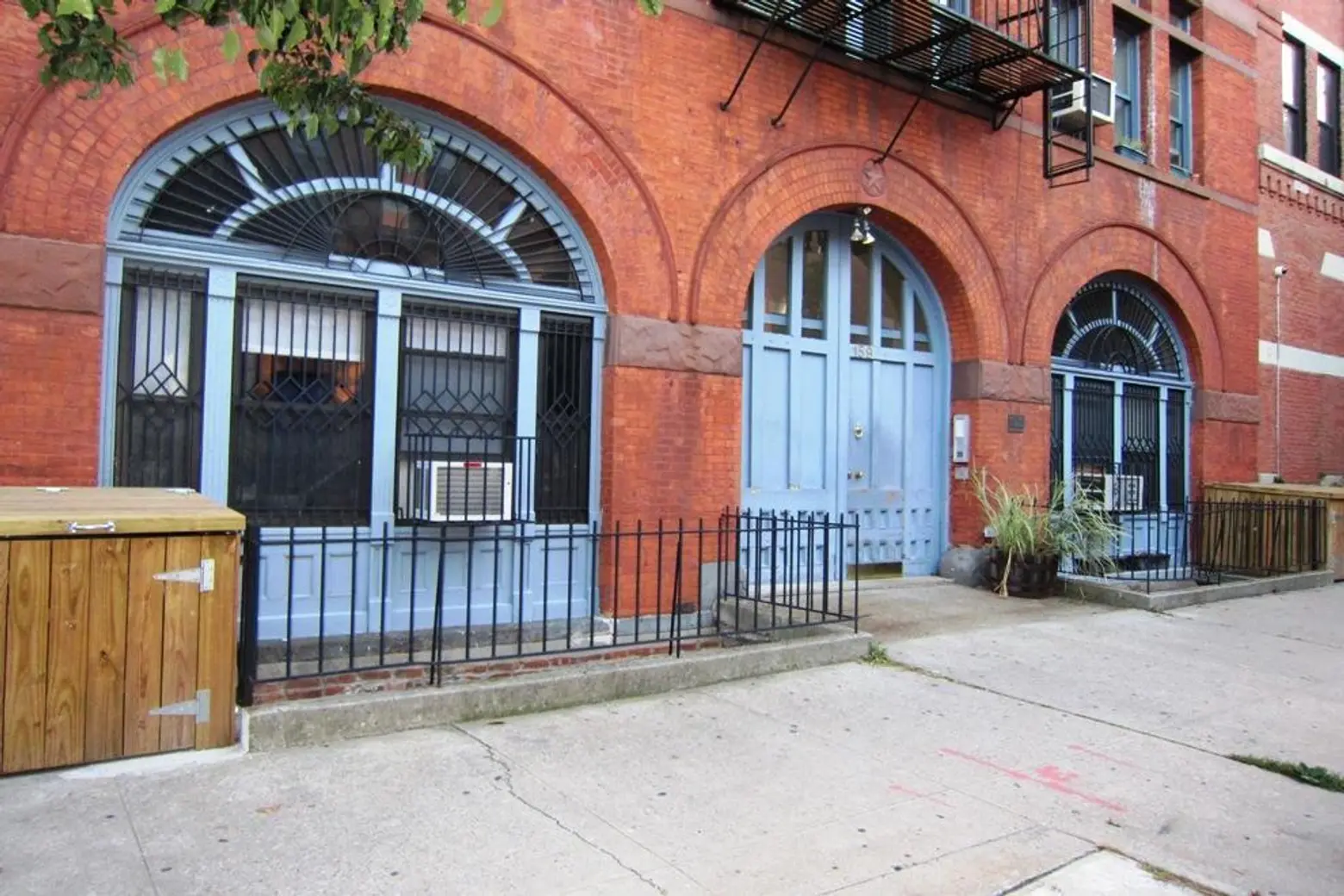 O'Hare said they put the home on the market after deciding to spend two years in France, after which time they and their son will return to another home they own in the neighborhood, as "Hugo wants to make it a really elegant showpiece."
[Listing: 159 Carlton Avenue, #D by Philip Hale and John Dadd for Corcoran Group]
[At CityRealty]
RELATED:
Images courtesy of Corcoran Group.