To-go cocktails will continue in New York for at least another month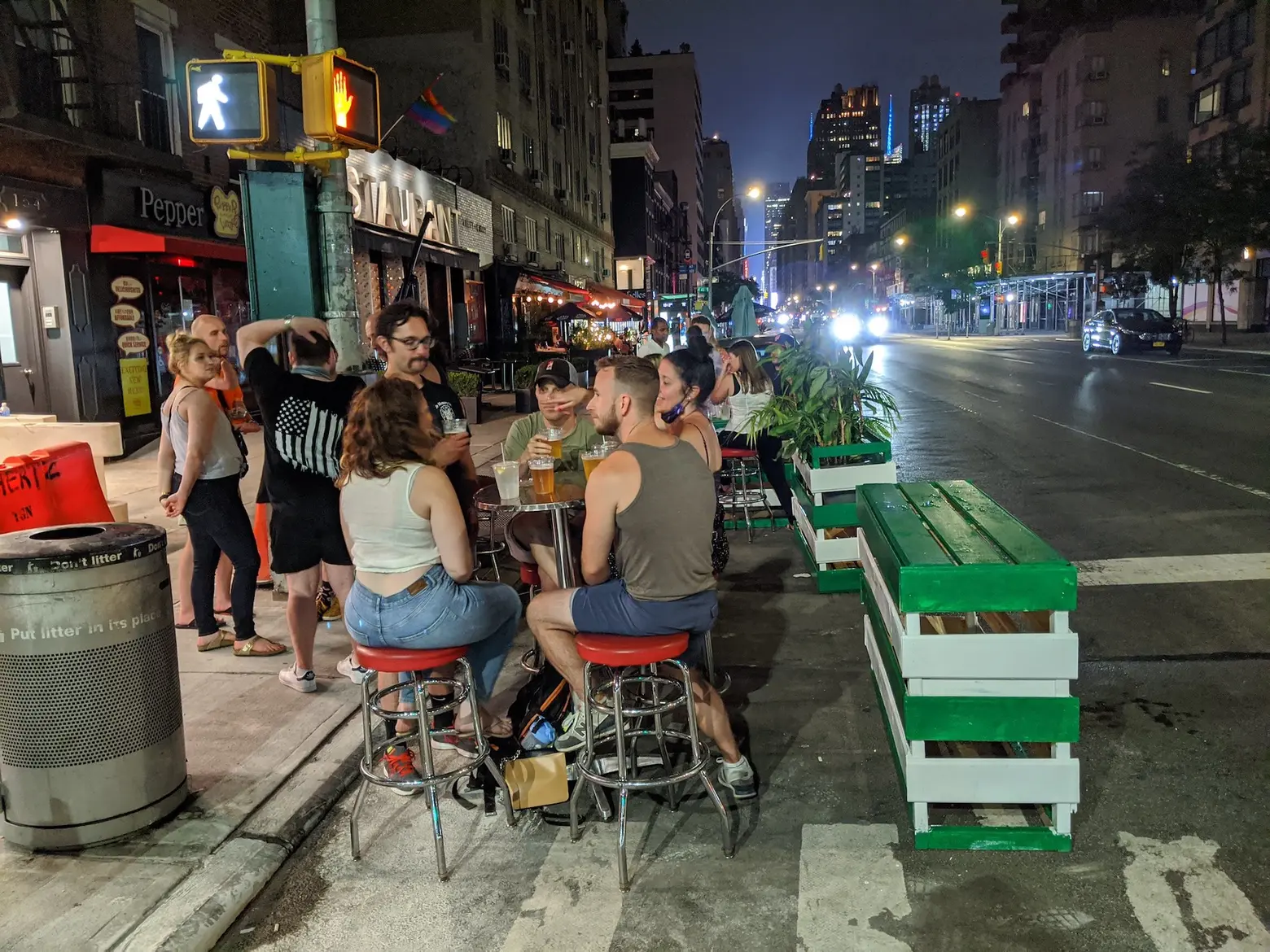 Takeout alcoholic beverages will be legal in New York for at least one more month, under an executive order signed by Gov. Andrew Cuomo last week. As mandated by the governor and the New York State Liquor Authority in March in response to the shutdown caused by the coronavirus pandemic, businesses can continue to sell to-go beer, wine, and liquor until July 26. The relaxed liquor rules, which have been extended every 30 days since instated on March 16, proved popular with restaurants and bars looking for alternative ways to bring in revenue.
Only breweries, microbreweries, and wineries were allowed to sell takeout alcohol to customers previously. The law change aims to alleviate some of the financial hardship for these businesses caused by the pandemic, according to the governor, with the hospitality industry the hardest-hit by the economic recession created by the COVID-19 crisis.
"We understand the positive impact this has had for businesses during this trying time and we intend to renew this option in an upcoming executive order," Rich Azzopardi, senior advisor for Cuomo, said in a statement to syracuse.com.
The off-premise alcoholic drinks must be sold in a closed and sealed container "of any size," according to the restrictions, provided the sale is accompanied by the purchase of food. The extension of the to-go alcoholic beverage law wasn't set in stone after videos of New Yorkers drinking outside of restaurants and bars without wearing face coverings hit social media earlier this month.
State Sen. Brad Hoylman last month introduced legislation that would allow take-out and delivery alcoholic drinks for two years after the state of emergency ends to help bars and restaurants to survive the current crisis. But after seeing groups of people ignoring social distancing rules outside of the bars, Hoylman said Cuomo should reconsider the executive order. The senator also said he is reassessing his own law and whether it should limit to-go sales to delivery only, have it apply to everywhere but New York City, or if he should "withdraw the bill altogether."
"My bill was meant to be a lifeline for restaurants and bars facing extinction because of COVID-19, not an opportunity for these establishments to totally disregard open container laws and social distancing requirements," Hoylman said in a statement on June 10.
"The failures of these establishments to follow the law will create a public health disaster, not to mention creating noise and quality of life issues. Restaurants and bars need to get their act together. Public health is too important to get this wrong."
After even more scenes of social distancing rules and open container laws being violated on St. Mark's Place in the East Village, on the Upper East Side, and other neighborhoods hit Twitter, Cuomo signed two executive orders that could revoke the liquor license of any establishment found to be in violation of reopening rules. Another order holds the bar or restaurant responsible for the area in front of their establishment.
"These are not hard to spot violations. People send video of these violations, you can look it up on social media," Cuomo said earlier this month. "You don't need a detective squad to go out and find them. They are rampant and there's not enough enforcement. I am not going to allow situations to exist that we know have a high likelihood of causing an increase in the spread of the virus."
Outdoor dining kicked off on June 22 in New York City as part of the second phase of reopening. While originally officials said the city could open for indoor dining on July 6 under phase three, Mayor Bill de Blasio and Cuomo on Monday said they will reexamine whether restaurants will be able to resume indoor service, citing COVID-19 clusters in other states that emerged from people who dined inside a restaurant. More than 100 patrons have tested positive for coronavirus after drinking at one bar in East Lansing, Michigan
RELATED: