Time Warner V.P. Unloads Upper West Side Condo for $4.3 Million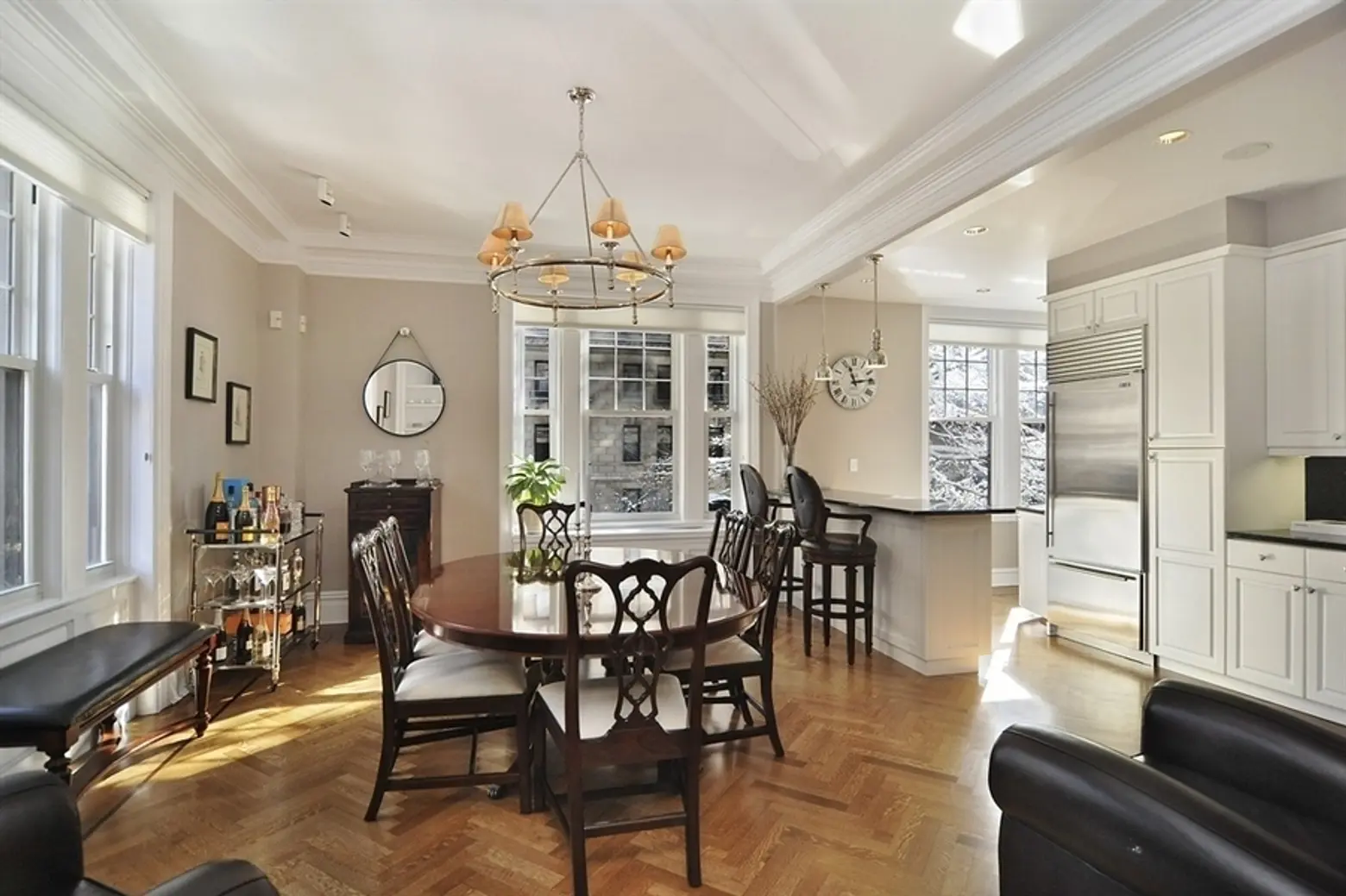 A strikingly elegant co-op apartment at 375 West End Avenue has for $4.3 million, according to city records.  The seller, Paul T. Cappuccio, Vice President and General Counsel at Time Warner, Inc., bought the 5BR/3.5BA unit in July 2011 for $3.5 million, netting him an almost $1 million profit.
The handsome, 2,400-square-foot space is a mix of traditional design and convenient, modern touches.  Stunning, detailed moldings and shiny herringbone hardwood floors work alongside barely-there recessed lighting and a contemporary, marble bathroom.  Ten-foot ceilings and large windows framed by panel molding are decorative elements that harken back to the building's prewar construction, while custom walk-in closets and a laundry room with full-size washer/dryer are 21st-century touches.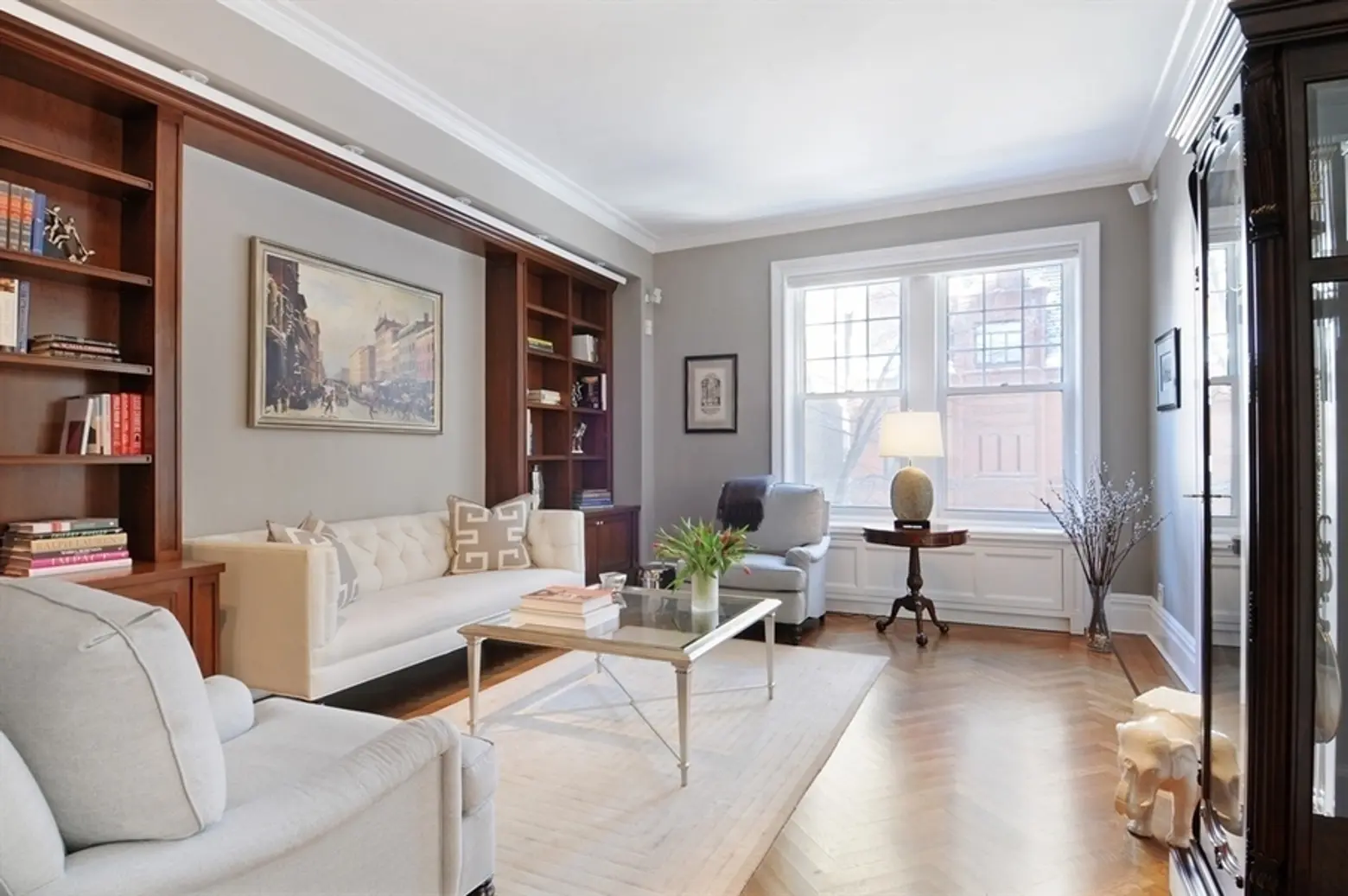 The refined living room features built-in shelving and cabinetry that provide a perfect space for the couch.  In the home office (or fifth bedroom) more built-ins abound next to the convenient desk nook.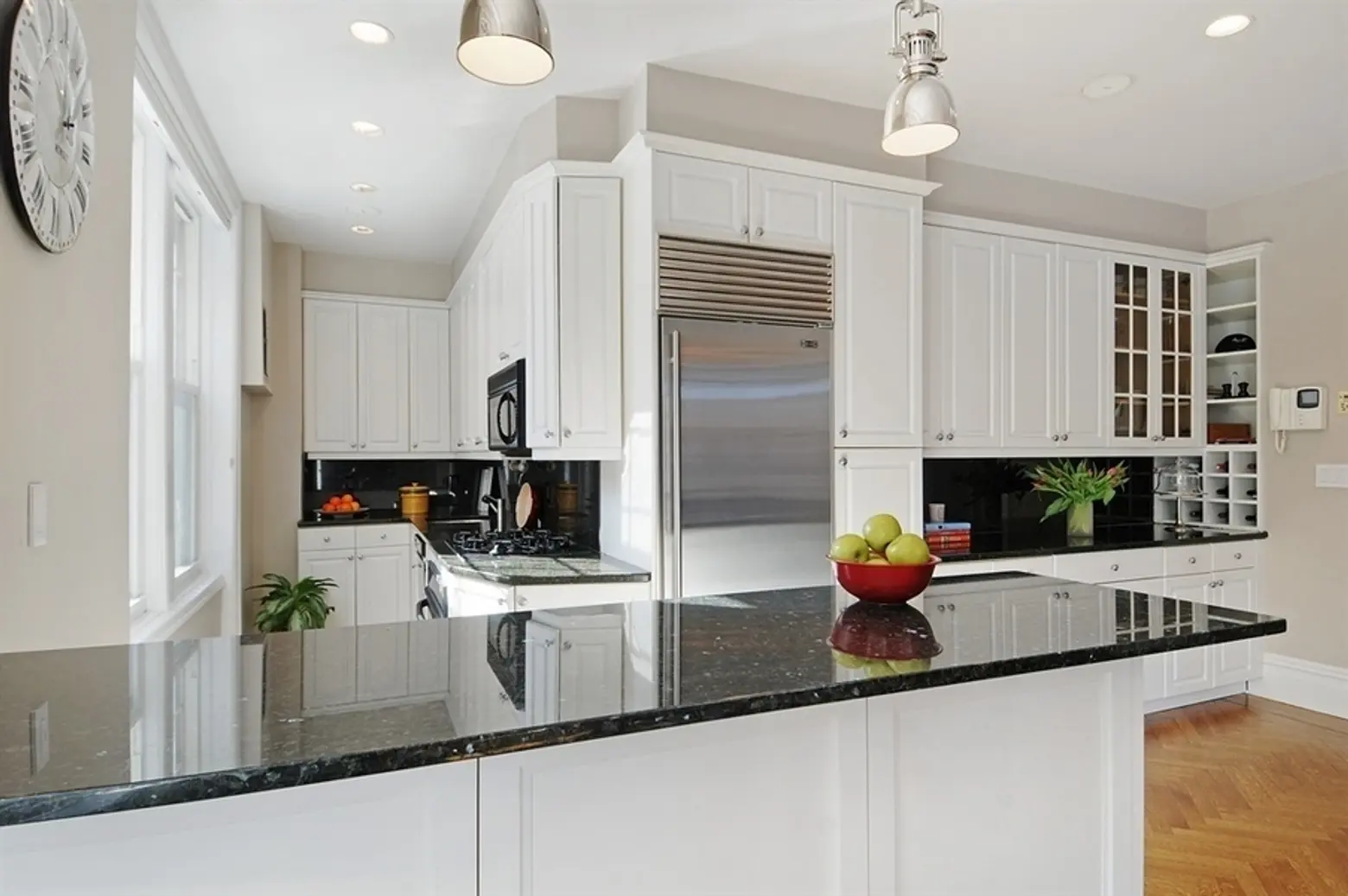 The L-shaped layout of the open kitchen makes for an interesting use of space–the oven, stove top, and microwave are on one side, and around the bend is the refrigerator and ample counter space that doubles as a breakfast bar.
375 West End Avenue is a 12-story condominium with 47 residential units.  Built in 1912, it is today part of the West End – Collegiate Historic District.  The beige-brick building was converted to cooperatives in 1993, and features attractive wrought-iron balconies and entrance doors.  Unit 2AB, with its five bedrooms, is a perfect home for someone needing additional, adaptable space, or for a large family.  We wonder how the new owners will fashion their many bedrooms (and if they've inherited some fancy Time Warner technology!).
[Listing: 375 West End Avenue, 2AB by Corcoran Group]
[Via CityRealty]
Images courtesy of Corcoran Group