This year's best NYC neighborhoods for Halloween trick-or-treating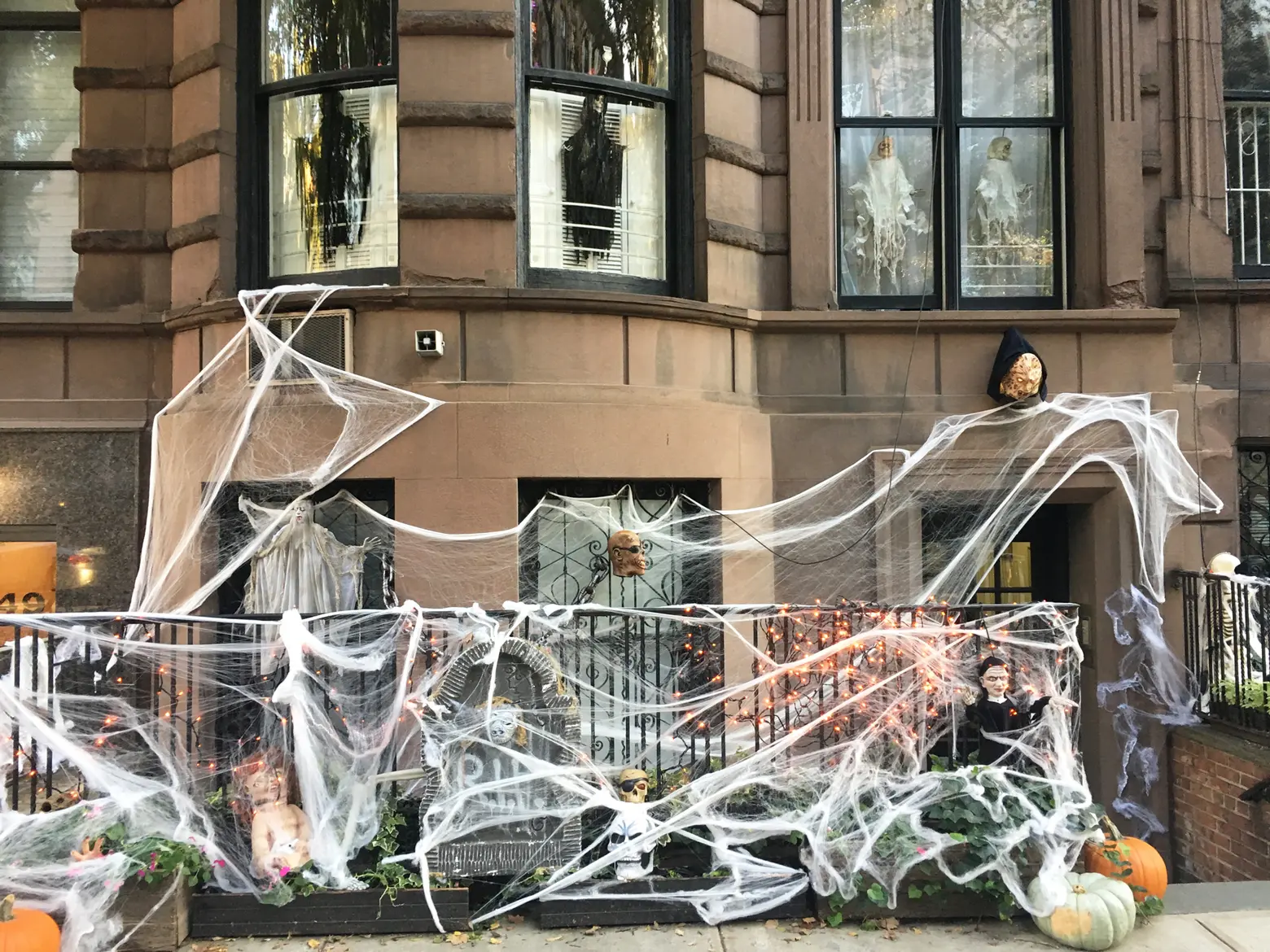 The Halloween scarescape on West 69th Street in Manhattan. Photo © 6sqft
October 31 brings New Yorkers of all sizes out of their crypts and crannies in search of treats and fun. This year, long-running favorite neighborhoods rise to the occasion once again, with a few recent additions. Trick-or-treating in the big city has its advantages: Apartment buildings can be like hitting the jackpot and friendly neighbors, stores, businesses and neighborhood events keep the little tricksters busy. Technology helps keep things safe and fun: Local-social site Nextdoor's annual trick-or-treat map is back; neighbors can add themselves to if they're handing out candy. Like so many other topics, New Yorkers love to argue over which neighborhoods offer the best bounty. Below are a few picks for the best treats.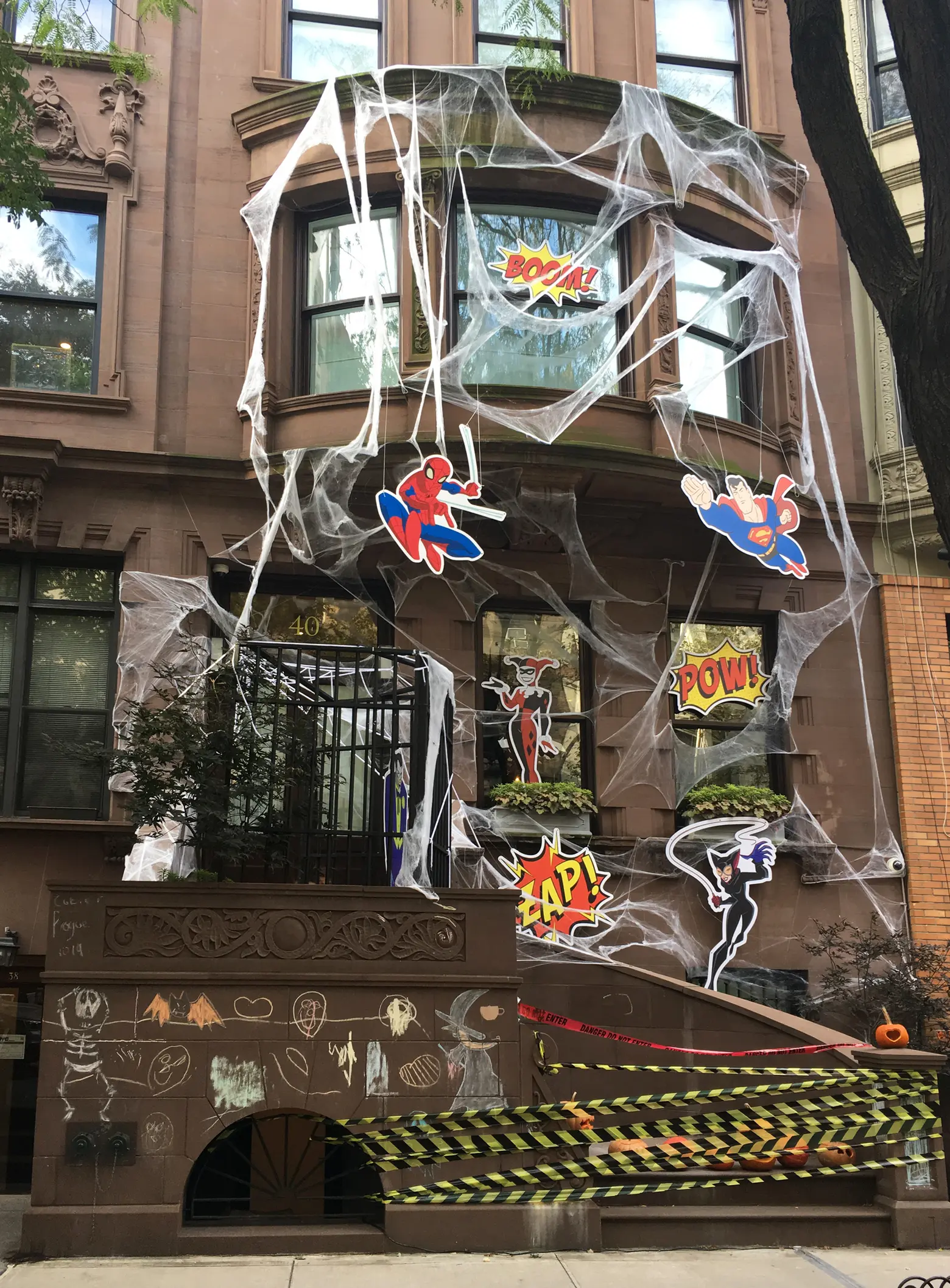 Halloween on West 69th Street in Manhattan. Photo © 6sqft
Manhattan
West 69th Street between Broadway and Central Park on the Upper West Side has a reputation for being Halloween HQ for kids of all ages. Past highlights include an inflated Stay Puft Marshmallow Man, fog and smoke, spiders, zombies, and graveyards. At 95th Street between Columbus Avenue and Central Park West, the street gets closed to traffic and neighborhood brownstones are decked out and ready to bestow scares and sweets.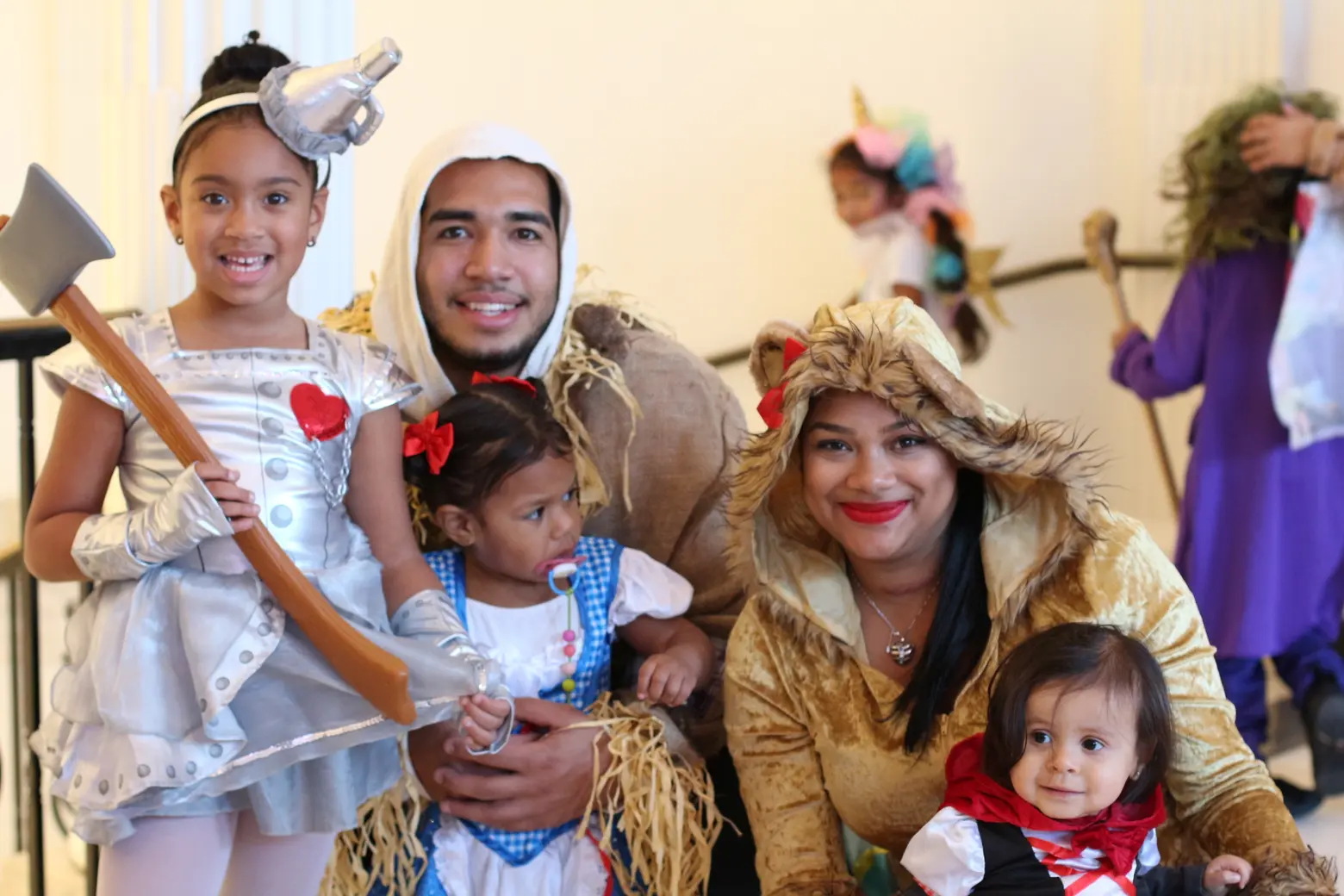 Image courtesy of the Museum of the City of New York.
Trick-or-treating picks on the Upper East Side include the block of 78th Street between Park and Lexington and 94th between Park and Lexington to the north. In Carnegie Hill, the Spooktacular block party happens on East 92nd Street between Park and Madison Avenues, where the block is closed to traffic between 5 and 6:30 P.M. for spooky revelry including a costume competition and prizes for most creative townhouse, family costume, pet costume and more. On the far Upper East Side, The Museum of the City of New York is once again hosting Spooky City from 2:30 – 5 P.M.; Who wouldn't love trick-or-treating in a museum?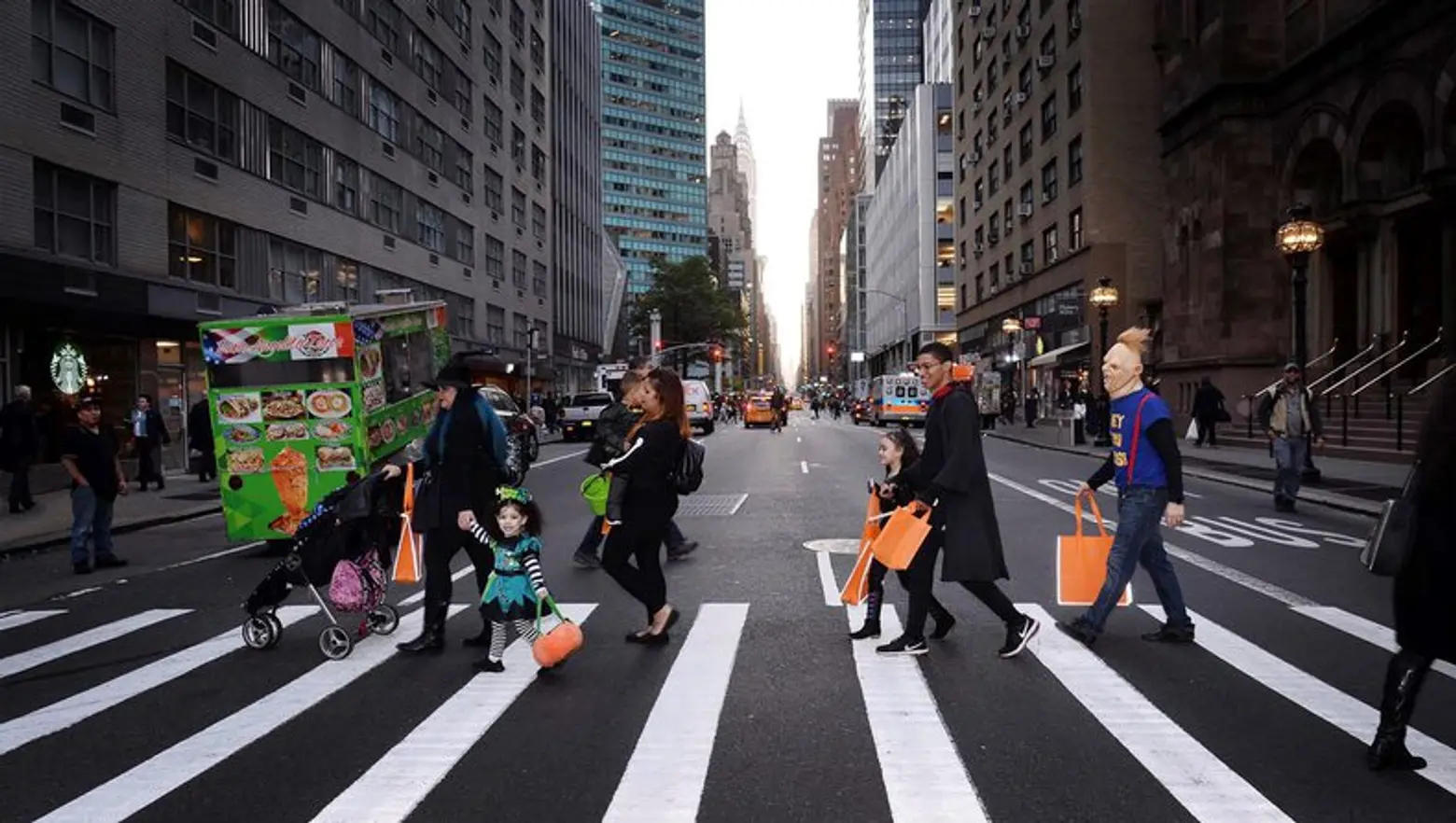 Image courtesy of East Midtown Partnership.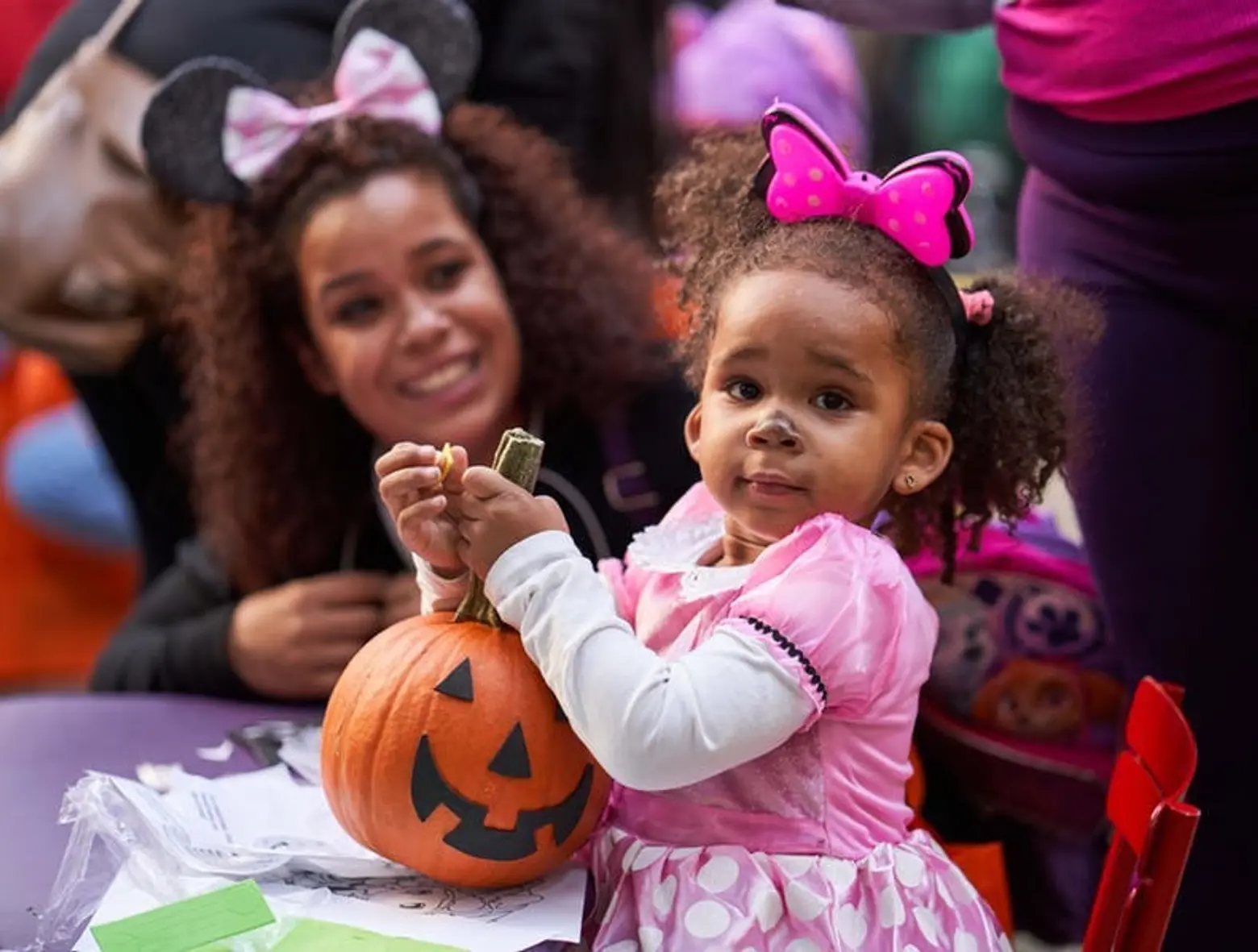 Image courtesy of Bank of America Winter Village at Bryant Park.
If you find yourself in Midtown, Trick or Treat with East Midtown gets local businesses into the act between 3 and 7 P.M. Kids can also stop by Bank of America Winter Village at Bryant Park for Tricks and Treats from 4-6:30 P.M. where you'll find magic tricks, face painting, pumpkin decorating, arts and crafts, and a monster mash.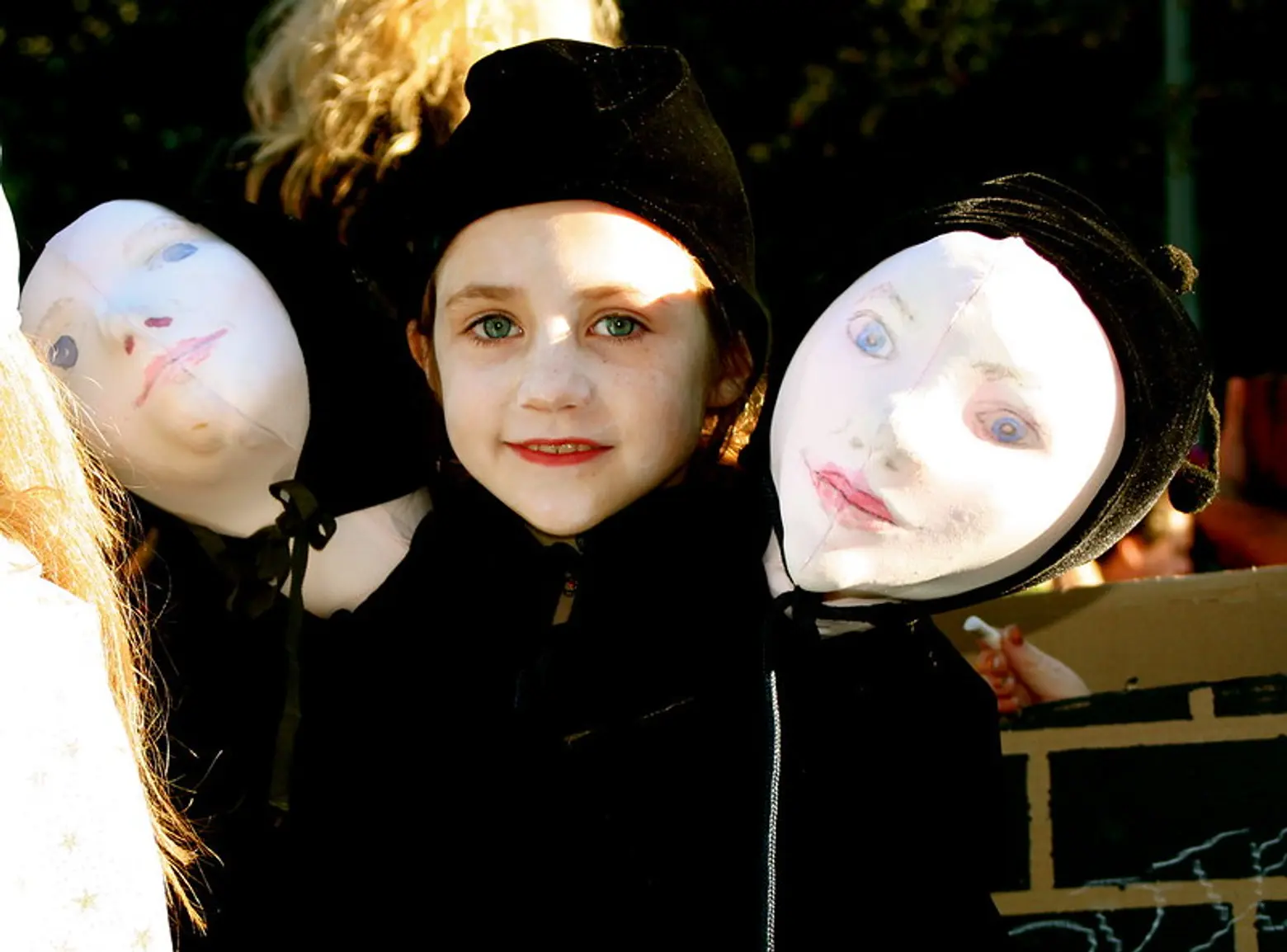 Photo by Boss Tweed / Flickr
Greenwich Village has a longtime reputation for being the spookiest neighborhood of them all. In addition to the grown-ups' version, the Washington Square Park Children's Halloween Parade is among the city's most popular free Halloween destinations for kids. Manhattan Community Board 2 sponsors the event, which happens this year on Thursday, October 31 from 3:00- 6:00 P.M., with free trick-or-treat bags, games, and rides after the parade.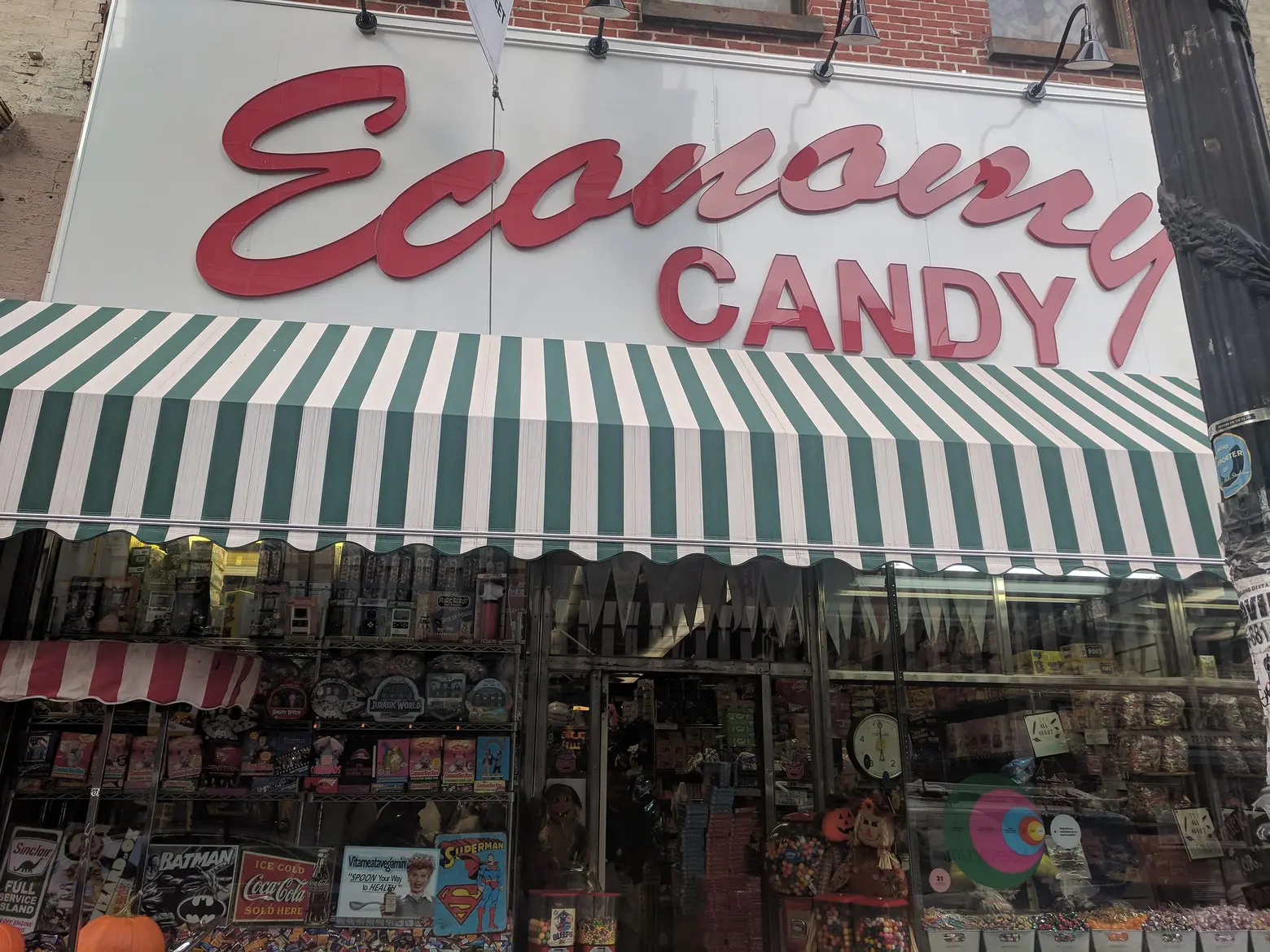 Photo by Cory Doctorow via Flickr
In Chelsea, trick-or-treaters and their handlers gather in Clement Clark Moore Park—known to locals as "Seal Park"—at around 6 P.M. and work the brownstone blocks around the General Theological Seminary on 21st and 22nd Streets between Ninth and 10th Avenues. On the Lower East Side, classic candy store Economy Candy is contributing old-fashioned goodies to the mix.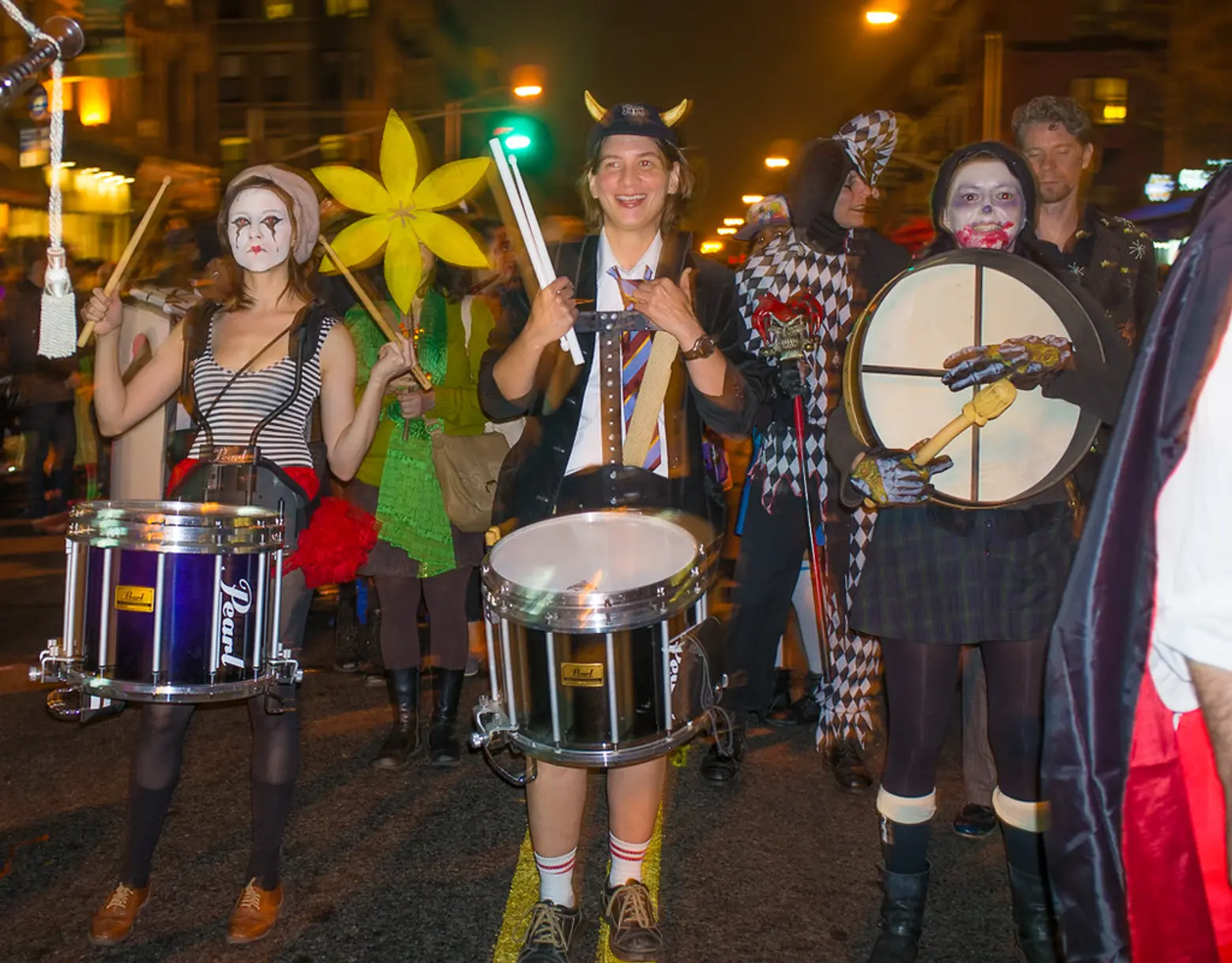 Image by James Felder via Flickr.
Brooklyn

Nobody does family fun quite like Park Slope, and Halloween is no exception. Festivities for the Park Slope Halloween Parade kick-off at 14th Street and Seventh Avenue at 6:30 P.M. in Washington Park and end with music in the J.J. Byrne Playground in the Old Stone House. Neighborhood merchants–check out 7th Avenue–can be counted on to provide candy for trick-or-treaters as well. In Fort Greene, BAMboo! starts the trick-or-treating fun in the afternoon at BAM's annual free community event with treats, games and a costume contest to get your fright night started.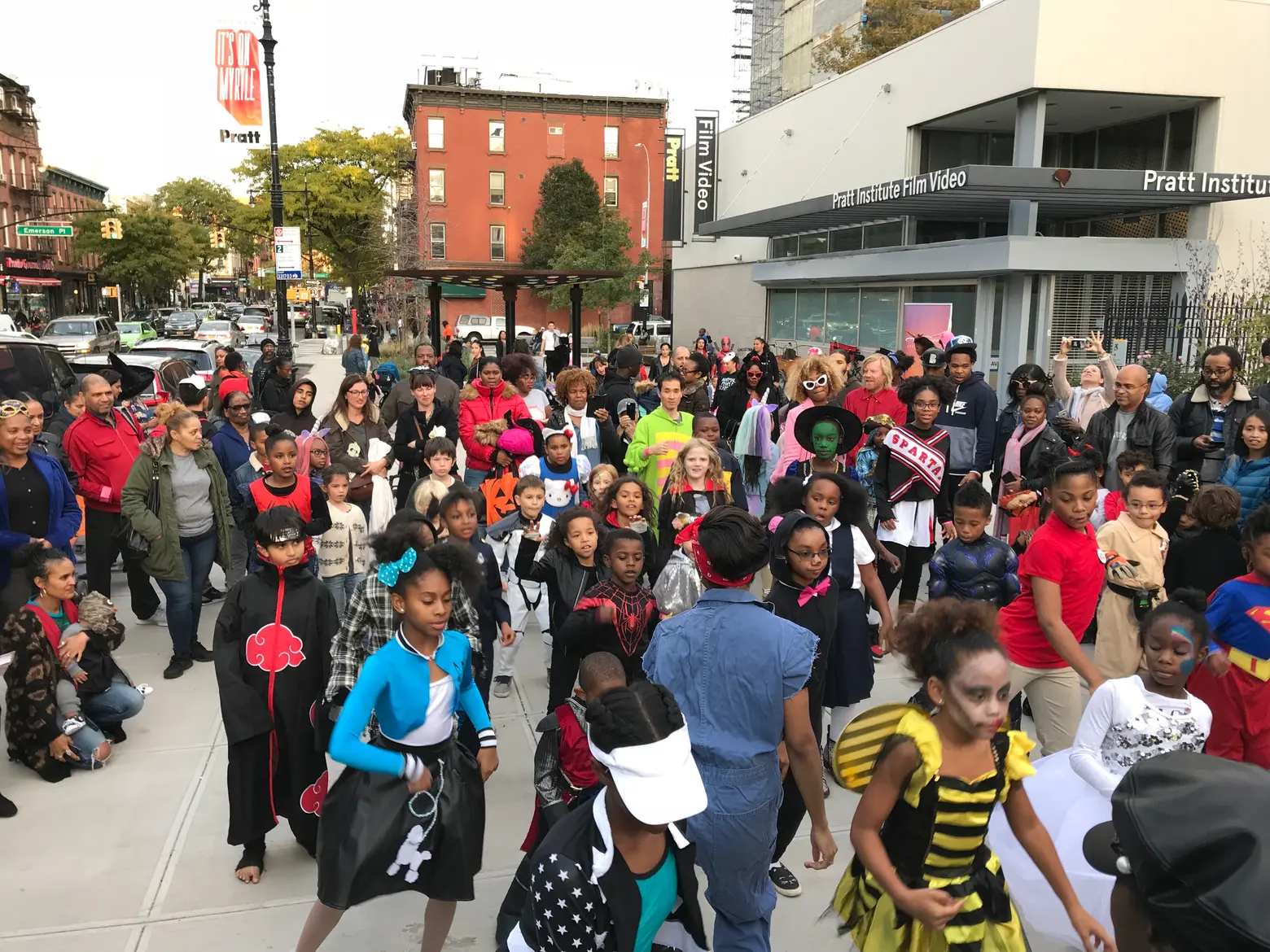 Image courtesy of Myrtle Avenue Brooklyn Partnership
The much-anticipated annual Halloween Walk in Clinton Hill is in its 26th year. Check the site for updates and download a map or pick one up at 321 Dekalb Avenue. As a new addition to the neighborhood, the Myrtle Avenue Brooklyn Partnership is hosting a horde of little monsters at its annual Monster Mash dance party. The event features a "Thriller" dance class and open dance battle led by PS20 Dancers starting at 4:45 PM. Dumboween gets merchants involved in a neighborhood extravaganza in Dumbo with an annual March to the Arch at 4:30 P.M. followed by a kids' party with prizes and candy galore.
Other Brooklyn highlights include Halsey Street and Jefferson and Putnam Avenues between Tompkins and Throop Avenues in Bed-Stuy, Park Place in Prospect Heights, Clinton Street in Cobble Hill and Garden Place and Grace Court Alley in Brooklyn Heights.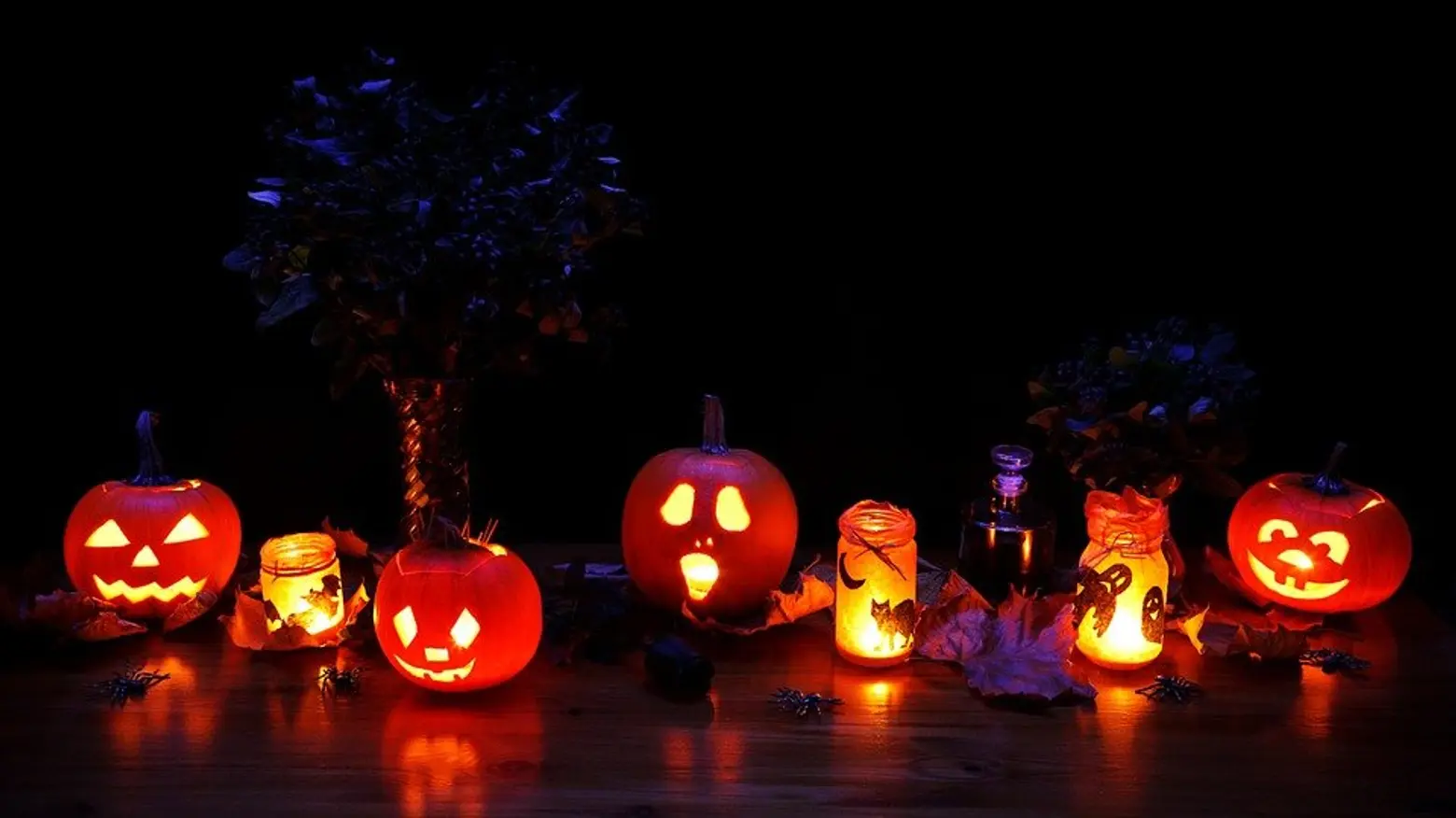 Image via Pixabay
Queens
Our Halloween tipsters in Queens recommend a trick-or-treating trip through Forest Hills Gardens along Greenway North and Greenway South. The neighborhood is known for its large and beautiful homes and incredible decorations. The Jackson Heights Halloween Parade is the second-largest Halloween kids' parade in NYC. If that itself isn't enough fun, the end of the procession means goodie bags for all (kids, that is).
A few more top stops in the borough include Flushing on 166th Street between 45 and 46th Avenues and Kew Gardens, where apartment buildings host trick-or-treating. Look for buildings numbered 33-83 on Austin Street and those near Hillside Avenue. In the southern section of Queens, head to Howard Beach. For a more pastoral trick-or-treat experience, try the pedestrian-friendly and picturesque streets of Middle Village–especially the areas to the South and East of Juniper Valley Park–and Sunnyside Gardens.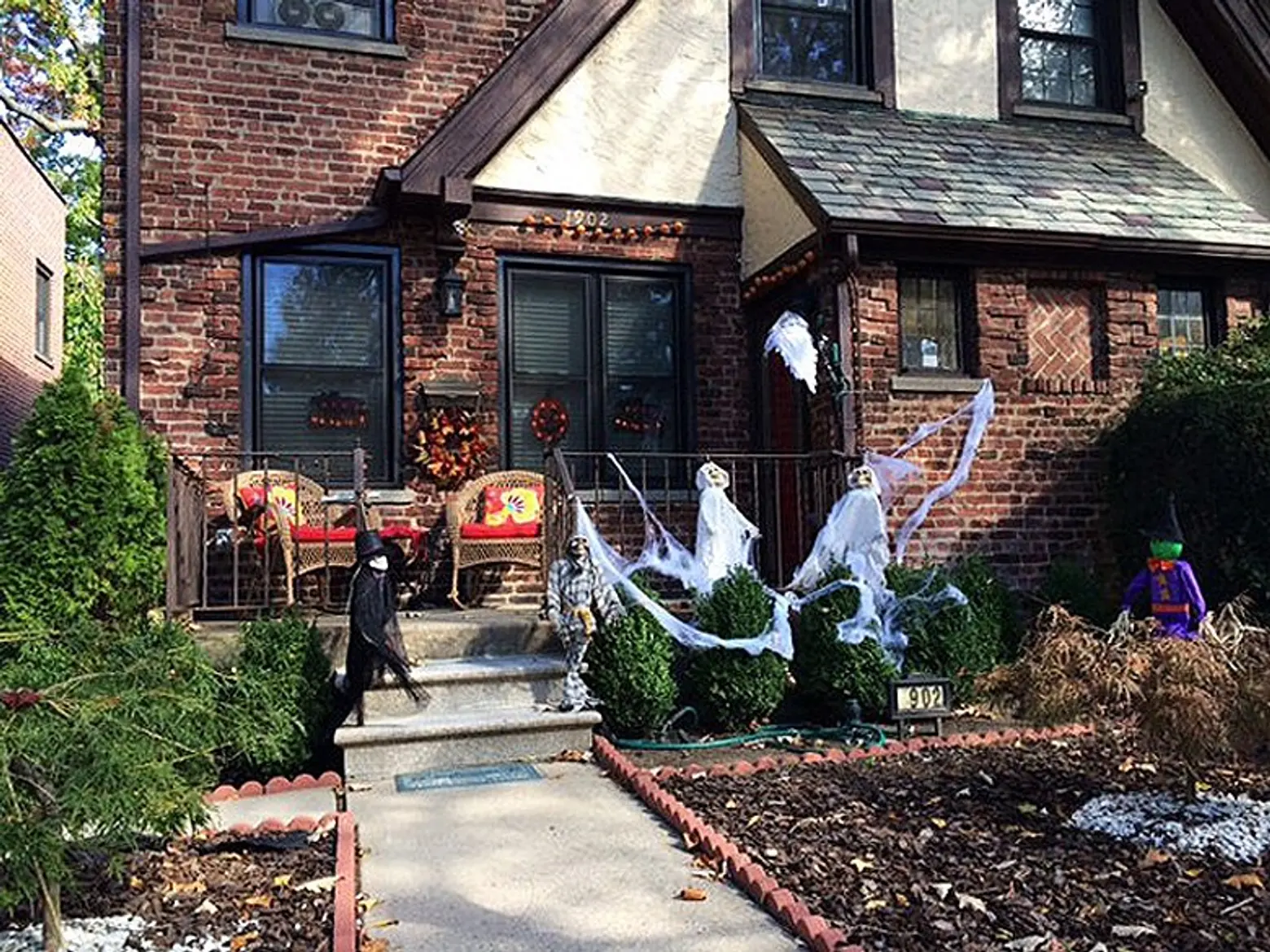 Image via Stephanie Hoina for 6sqft
The Bronx
Tenbroeck Avenue in the Morris Park section of the Bronx is a go-to destination for families in the borough. As local resident Stephanie Hoina tells us:
Tudor-style homes decorated with spooky graveyards, friendly pumpkins, and terrifying monsters all add to the allure, making this bucolic street a must-visit Halloween destination for young and old alike. Which is why year after year, even after purchasing hundreds of dollars worth of candy in advance, many of the residents still find themselves making mad dashes to the local CVS to keep up with the ever-growing rush of trick-or-treaters arriving at their door throughout the day and night.
Family site Red Tricycle tells us that tony Riverdale is good for candy collecting and that the neighboring landmarked district of Fieldston is worth a special trip for trick-or-treating. City Island in the Bronx hosts a parade in Hawkins Park, followed by trick-or-treating from one neighborhood porch to the next. In the same borough's Williamsbridge neighborhood, the WBO Halloween Pumpkin Party includes carnival games and treats at a party hosted by the Williamsbridge Oval Recreation Center. Poe Park is hosting a party that promises sweets, treats, fun and games for kids of all ages from 2-4:30 P.M.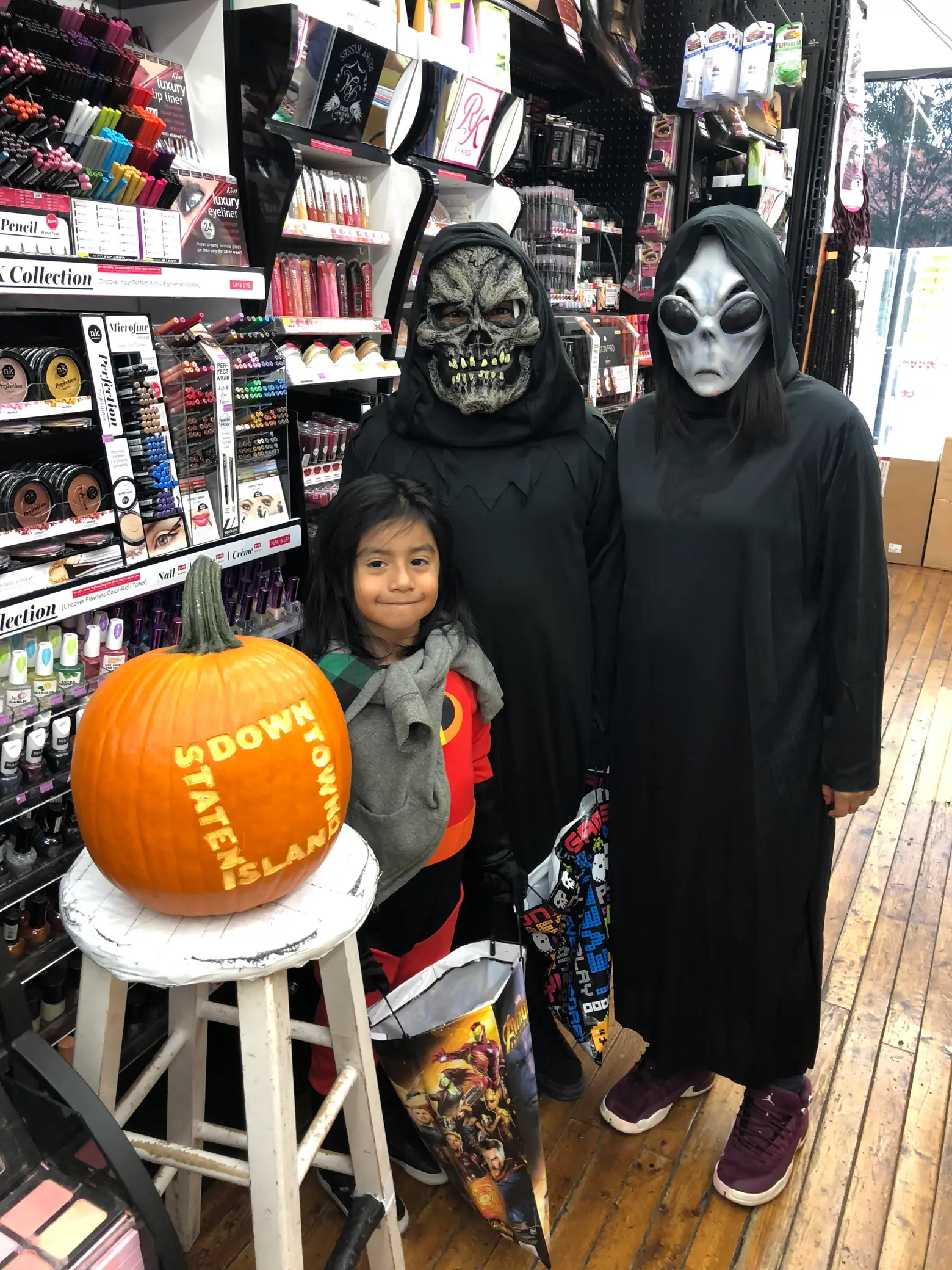 Image courtesy of the Staten Island Chamber of Commerce.
Staten Island
For trick-or-treating on Staten Island, the Stapleton area of Bay Street is a good bet with local merchants on the lookout for great costumes. Head to the North Shore. Residents of Morrison Avenue between Broadway and Bement Avenue take Halloween very seriously, decorating their homes with spooky swag and even creating soundtracks to accompany trick-or-treaters as they roam the neighborhood. Residents are known to don scary costumes to entertain the treat-seeking hordes, and the neighborhood is known to be quite generous with candy distribution. If you end up heading to the South Shore, Chesterton Avenue is a great location with lots of young families.
Wherever you'll be trick-or-treating, remember to scare safely–and, of course, report back to us with any tips for future listings.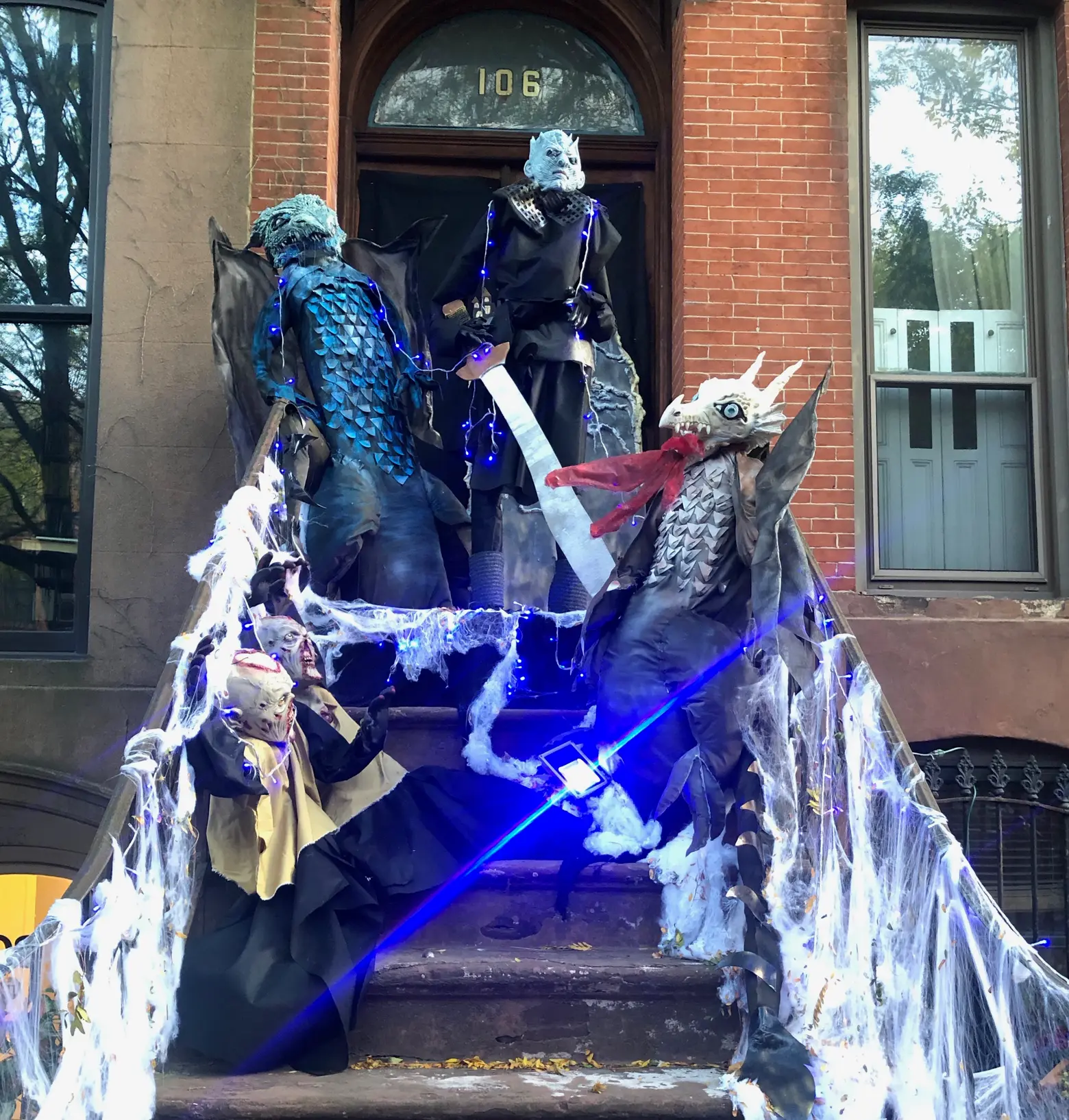 A too-spooky-to-miss neighborhood display of Halloween pride on Gates Avenue in Clinton Hill, Brooklyn. Photo © Michelle Cohen for 6sqft
RELATED: