This New Yorker wants you to take advantage of your 'right' to free admission at NYC museums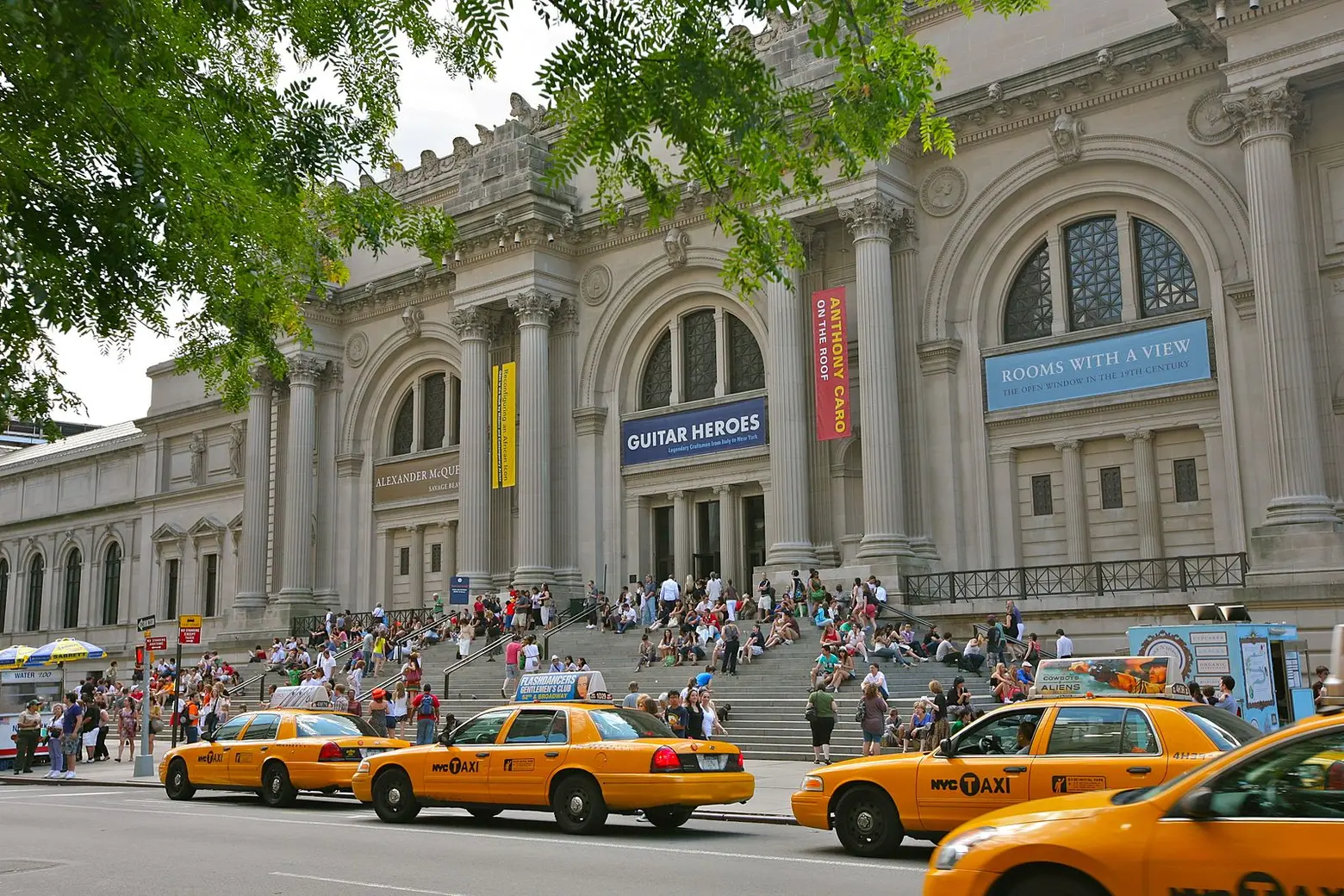 The Metropolitan Museum of Art and 12 other New York City institutions should be free of charge for New York residents, claims one local resident. New Yorker Pat Nicholson this week launched a website aimed at educating the city about the "right" to free admission to museums like the Met and others, as Metro reported. According to Nicholson, a 19th-century law states the Met should offer free admission five days a week in exchange for a rent-free lease on city property.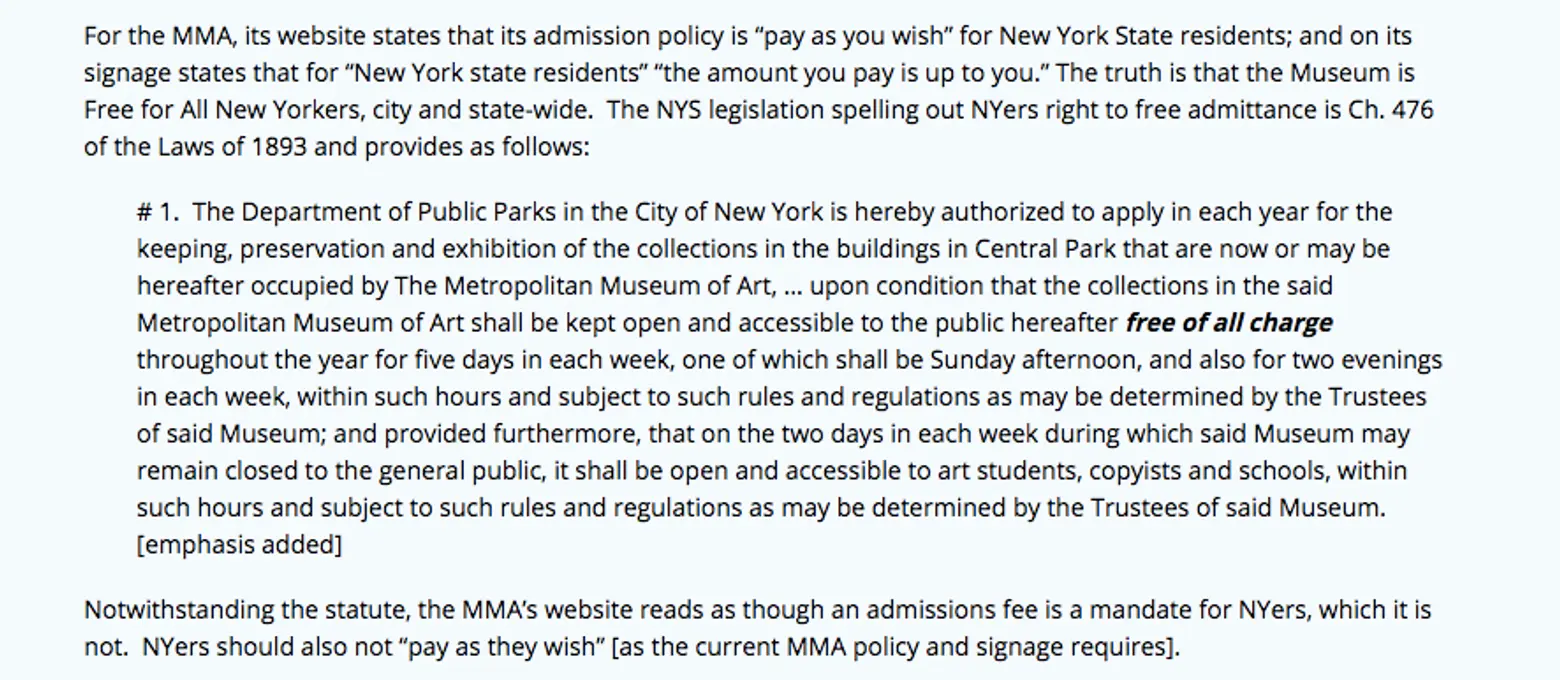 An excerpt from the initiative's website explaining the law
On its website, the initiative "Free Admission" explains the 1890s law that requires park institutions to be open free in exchange for free rent on city land. But according to Nicholson, the museum's "pay-as-you-wish" policy misleads New Yorkers into thinking admission is required, especially since signs posted at the Met ask for a suggested amount of $25 per adult.
"Every New Yorker going in there thinks the museum is being altruistic by allowing us to have a pay-as-you-wish policy," Nicholson told Metro.
"As opposed to [realizing that] the museum is really what was supposed to be, when it was first thought about, part of a park education campus — talking about in the late 1800s, when New Yorkers were to use these particular institutions as park amenities, not events you go to on special occasion."
The Met in January announced it would begin charging non-New Yorkers $25 for admission, tossing out its policy that had been in effect since the 1970s. Daniel Weiss, president of the museum, told the New York Times last year that the new policy is necessary because "people assume that the Met is free when, in fact, it depends on the support of its visitors to open its doors every day."
But according to Nicholson, the Met Museum receives estimated three-quarters of a billion dollars each year in rent forgiveness. The city also provides roughly $27 million in funding the museum's operational costs, according to a 2015 report from the museum.
According to the initiative, there are 12 other institutions with a confusing admissions policy that are currently rent-free on city land. These include: the American Museum of Natural History, BAM, the Brooklyn Botanical Garden, the Brooklyn Children's Museum, the Brooklyn Museum of Art, the Museum of the City of New York, New York Botanical Garden, the Bronx Zoo, the Queens Science Center, the Staten Island Institute of Arts and Sciences, the Staten Island Zoological Society, and Wave Hill.
Find more information about the initiative and learn about its planned actions here.
[Via Metro]
RELATED: