This incredible Italian-style villa is asking $9.2M in Greenwich, CT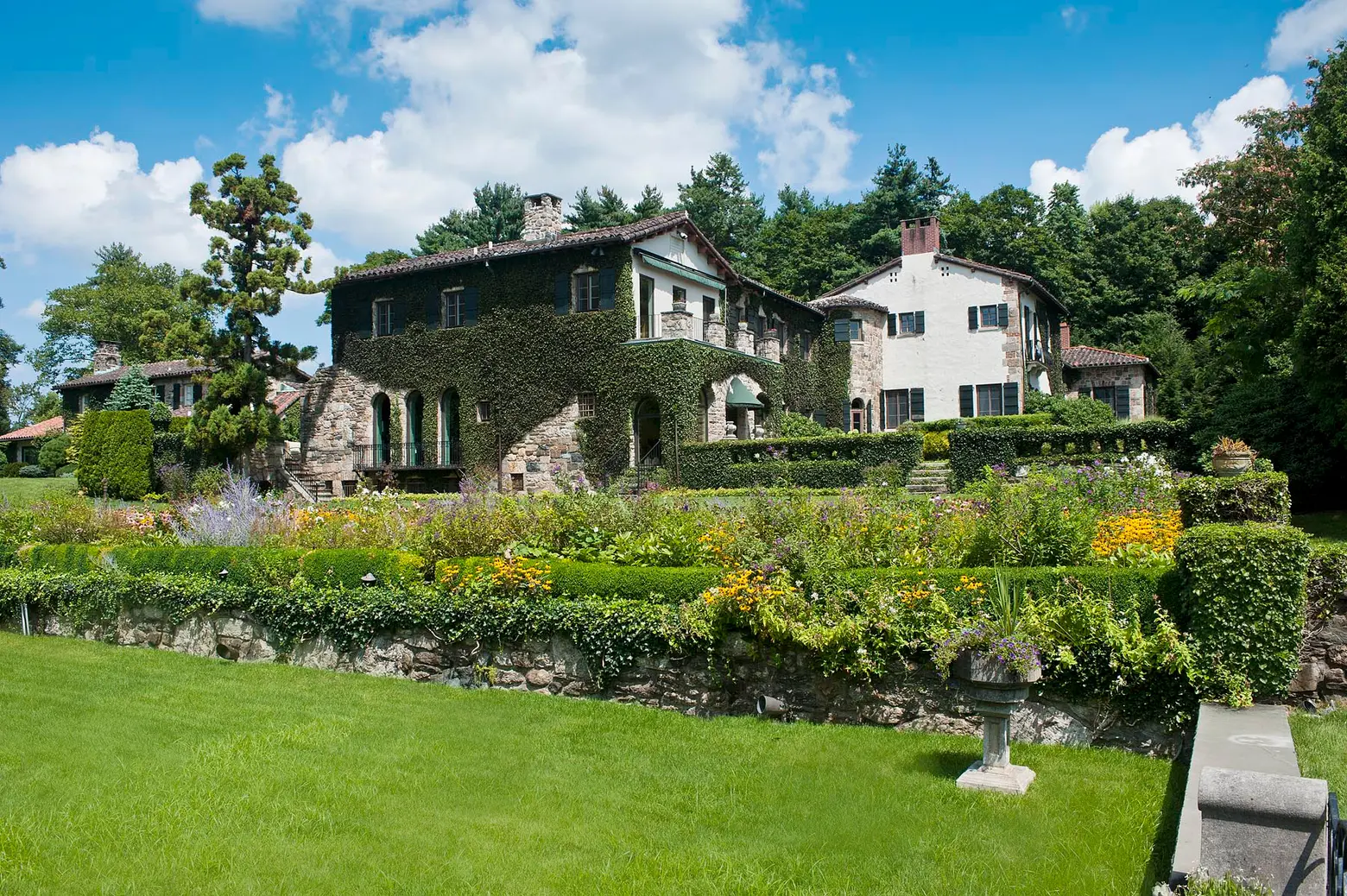 The "Great Estates" of Greenwich, CT were built at the turn-of-the-century after the railroad first connected New Haven to New York City. As explained in the CT Post, with the rich able to get to and from the city easily and also have a retreat near the shore where they could dock their yachts, many grand mansions were constructed here. Today, very few remain, but this incredible Italian-style villa, which was commissioned by the founder of American Standard Co., has stood the test of time and is listed for $9,208,000. It has the massive, seven-bedroom main house, a guest house, pool and pool house, tennis court, pump house, and rolling, romantic lawns.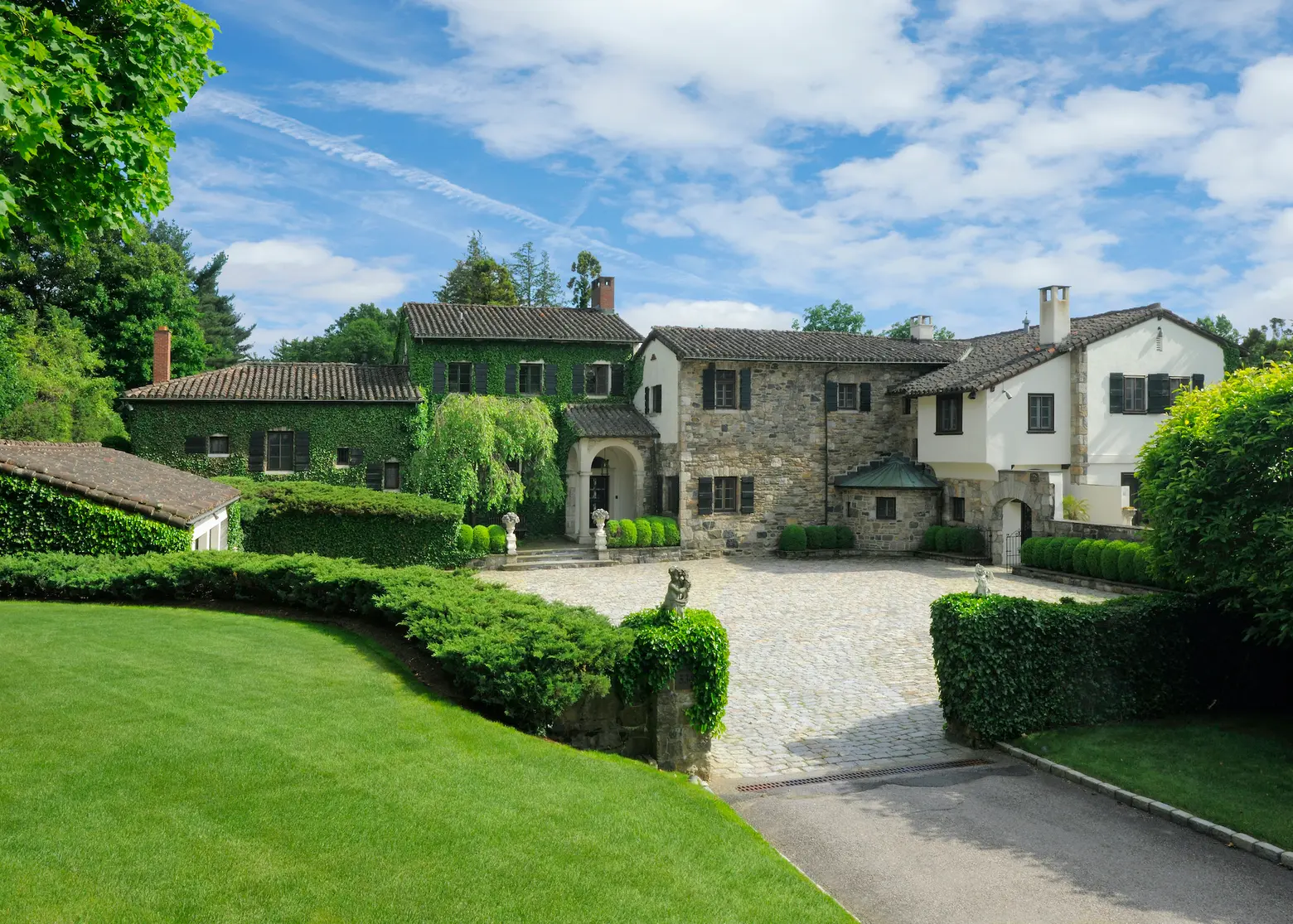 The home is known as Sunridge Farm and was built in 1900. Greenwich Time says that the estate was built Clarence Mott Woolley, who was an industrial manufacturer with American Standard.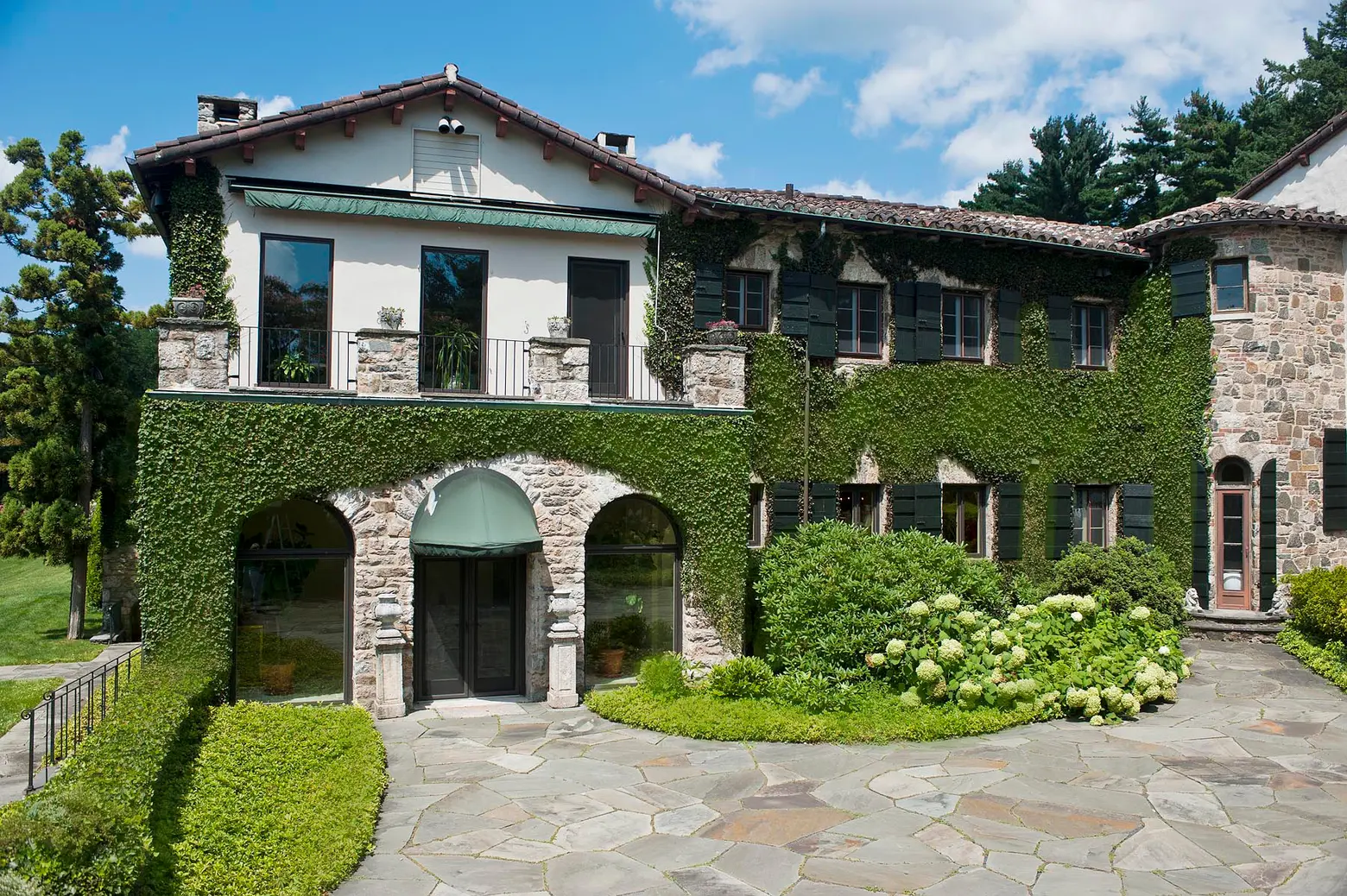 With its stone and ivy-covered facade and terra cotta roof, the home was built to mimic something you'd find in the Tuscan countryside, the charm of which has been preserved and restored over the years.
On the grounds, there are bluestone patios perfect for outdoor entertaining.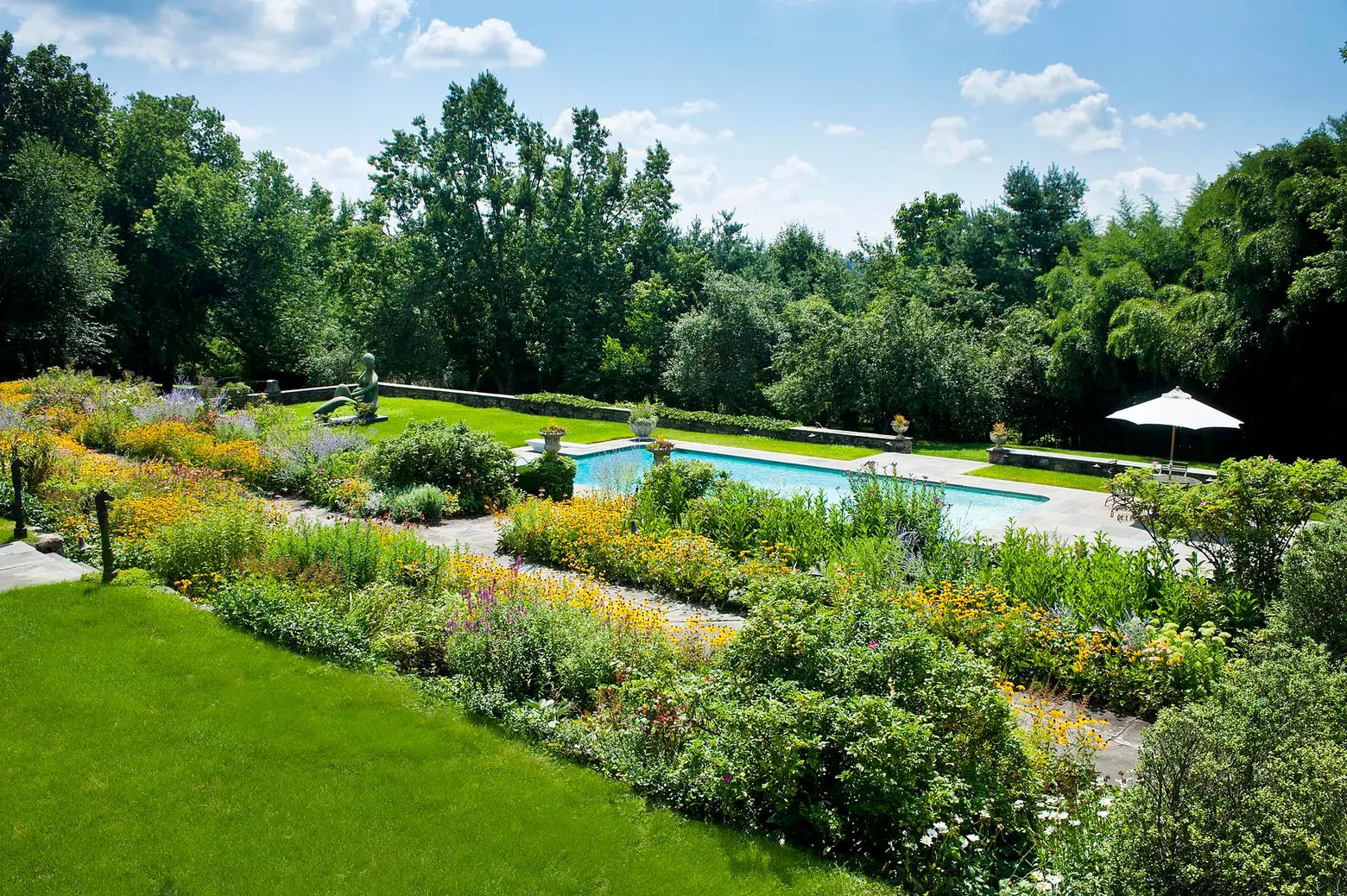 The pool is surrounded by a stone wall and terraced wildflower gardens. It's large enough to accommodate a diving board, and the pool house is a convenient plus.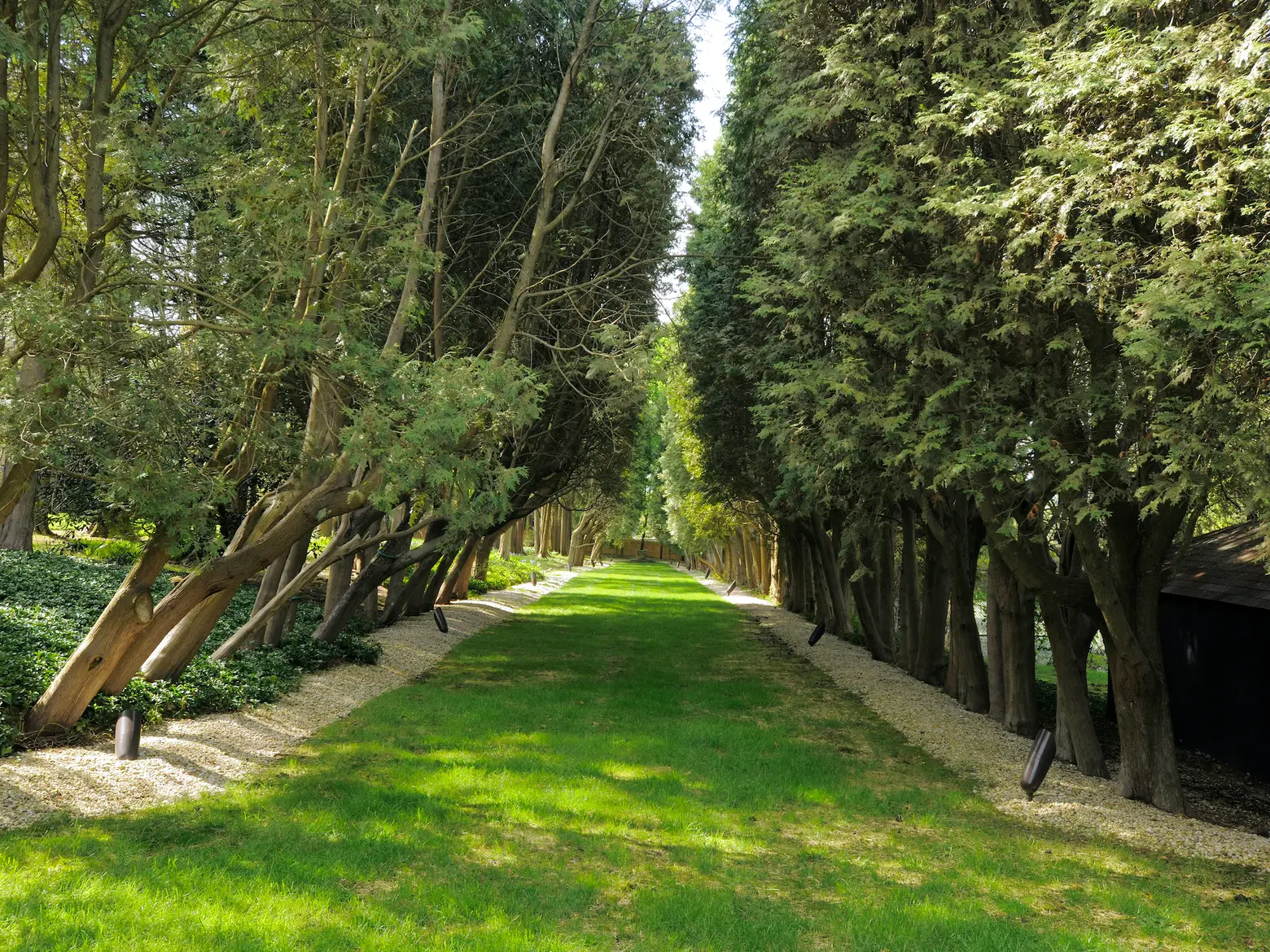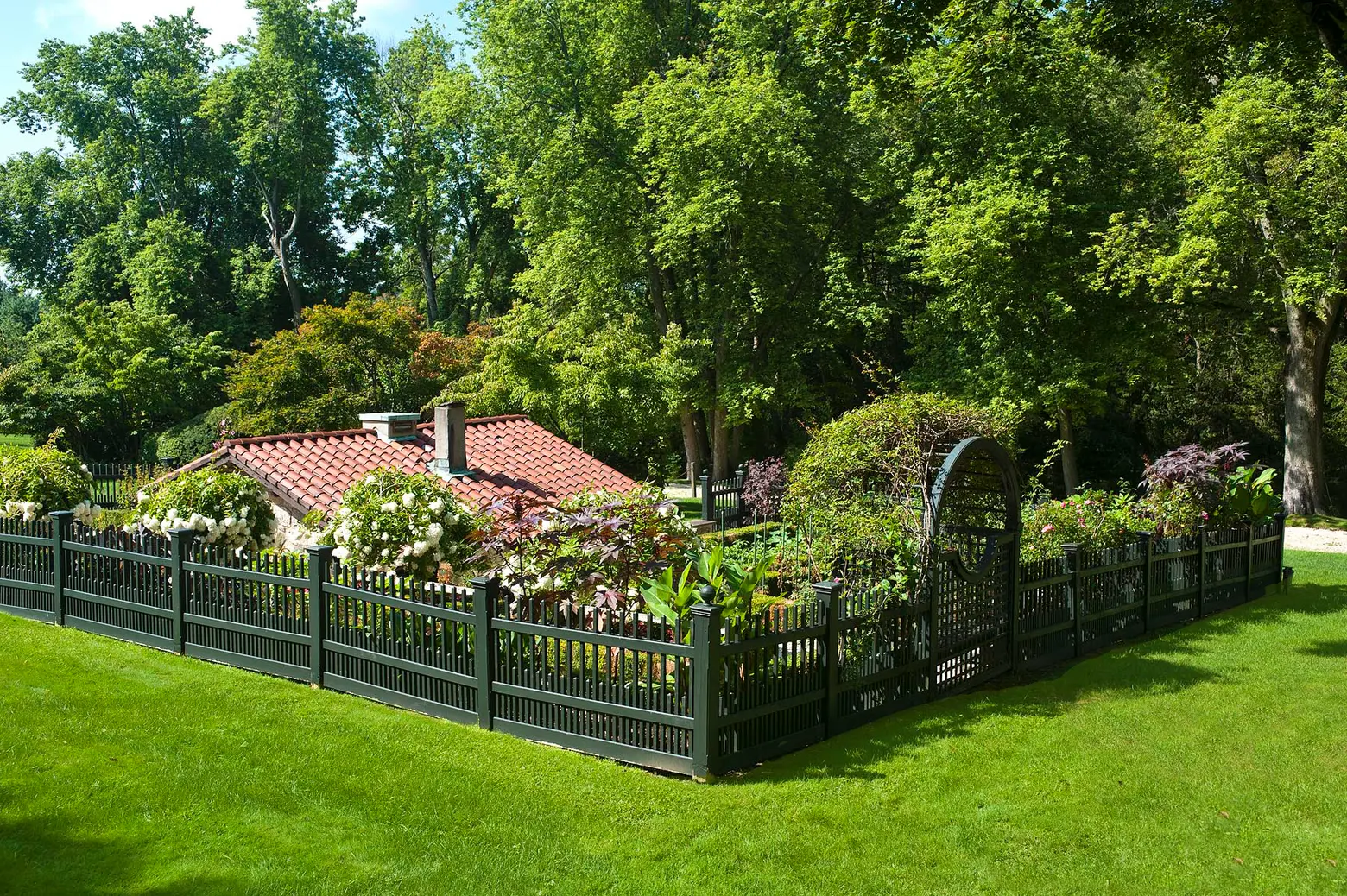 Also on the grounds is a full-size tennis court made private with shrubs, as well as the pump house surrounded by even more gorgeous gardens.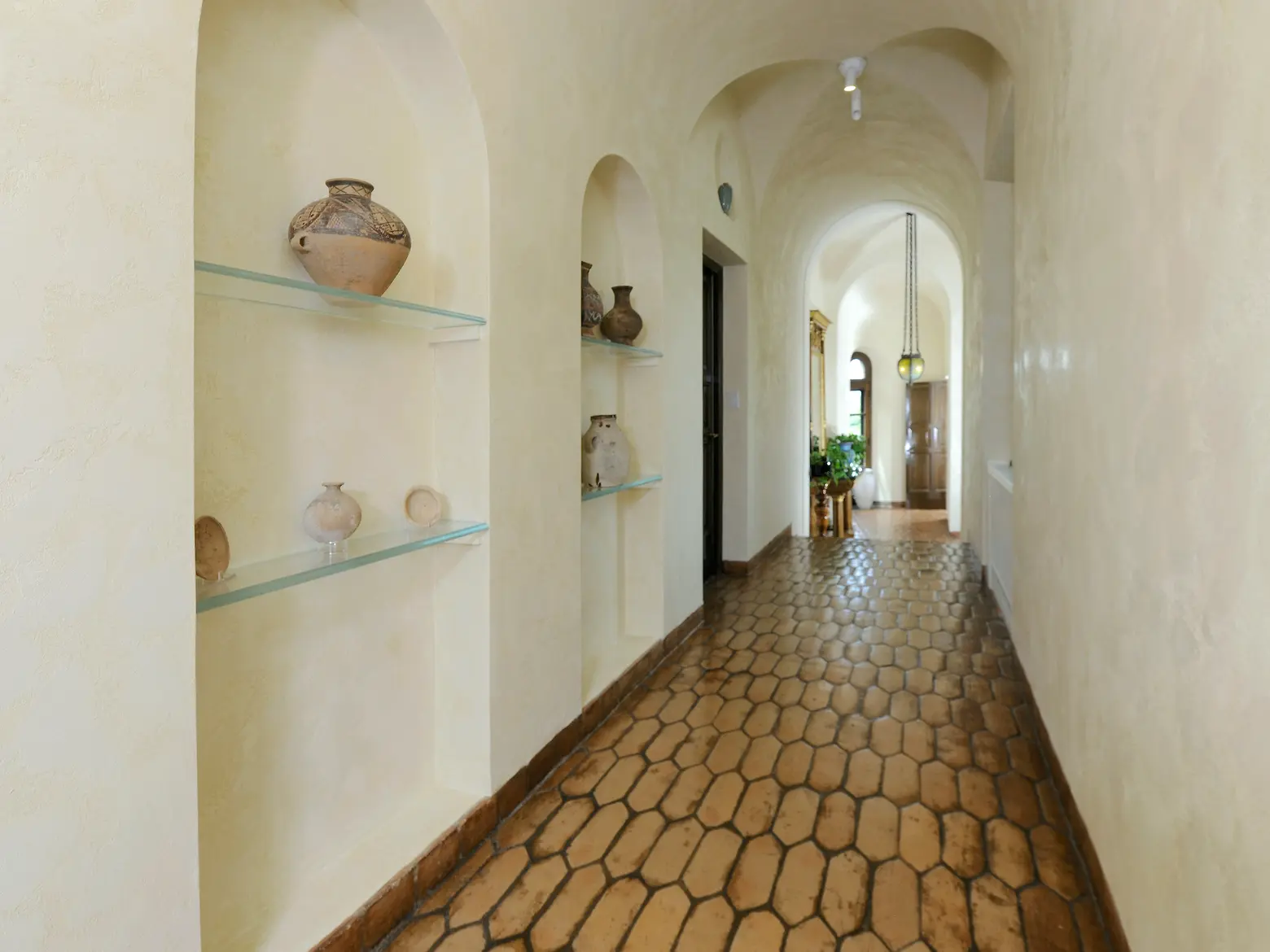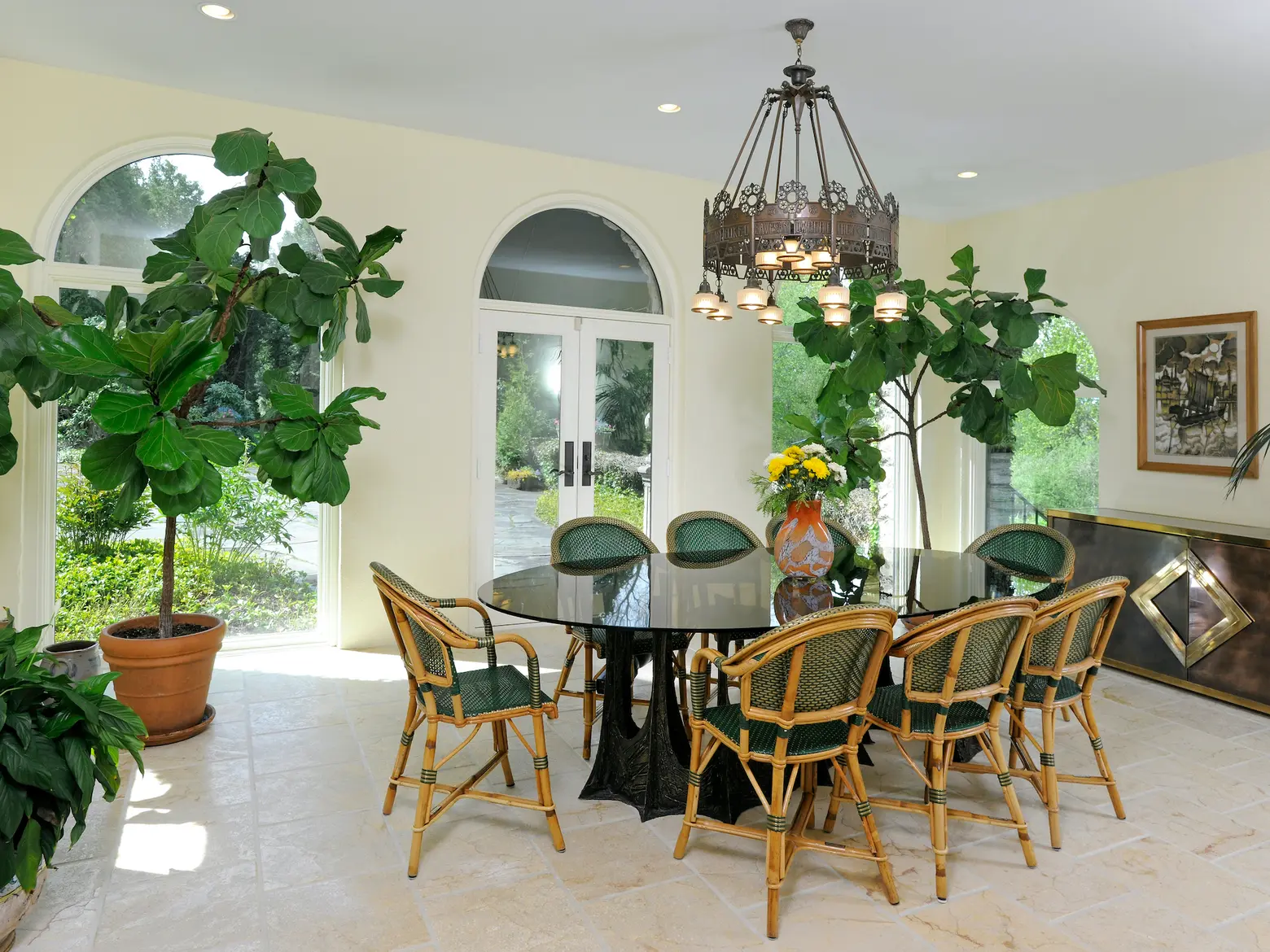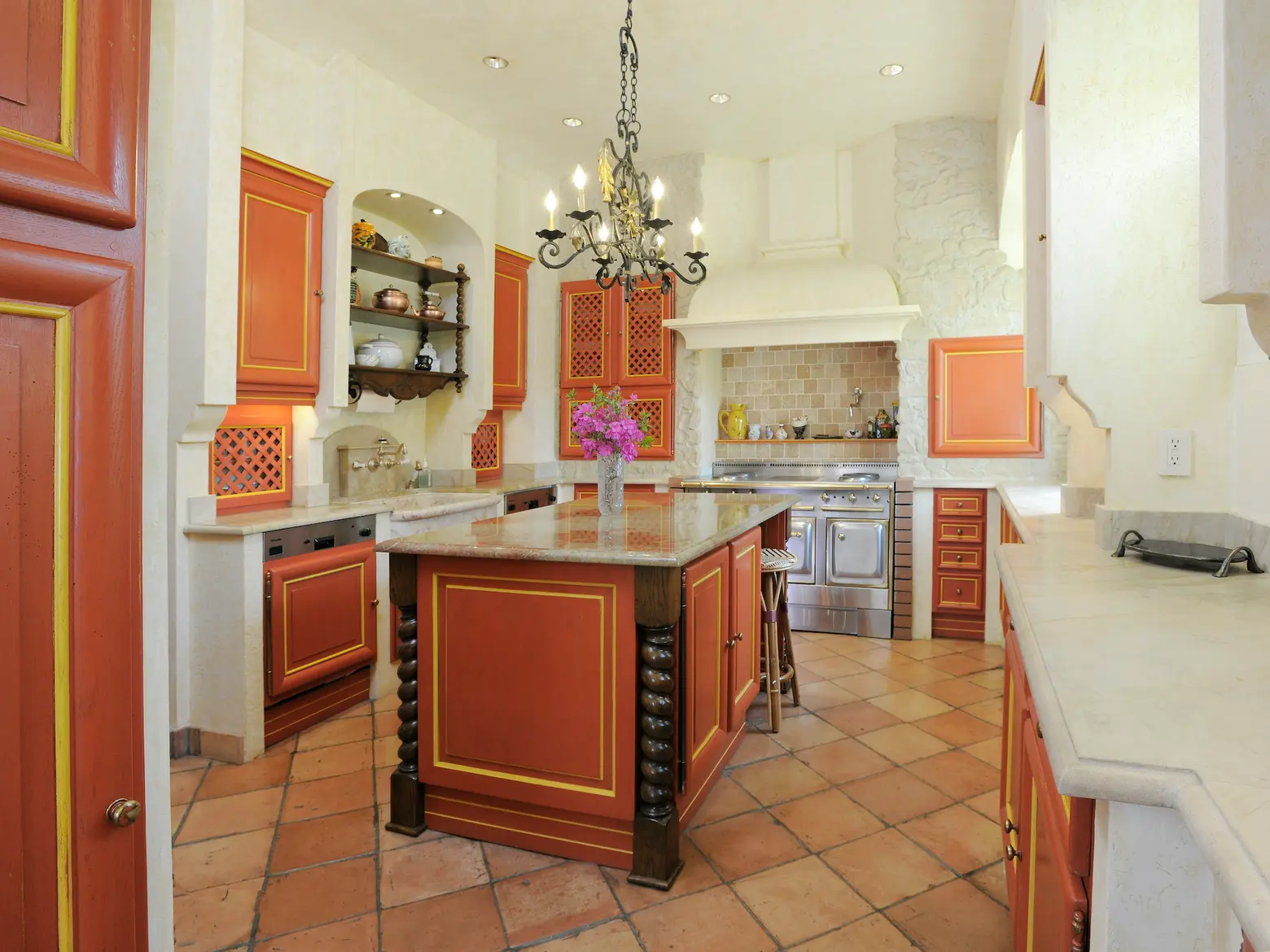 The Mediterranean feel continues inside with vaulted ceilings, arched windows, wrought-iron fronted balconies, and terra-cotta tiles.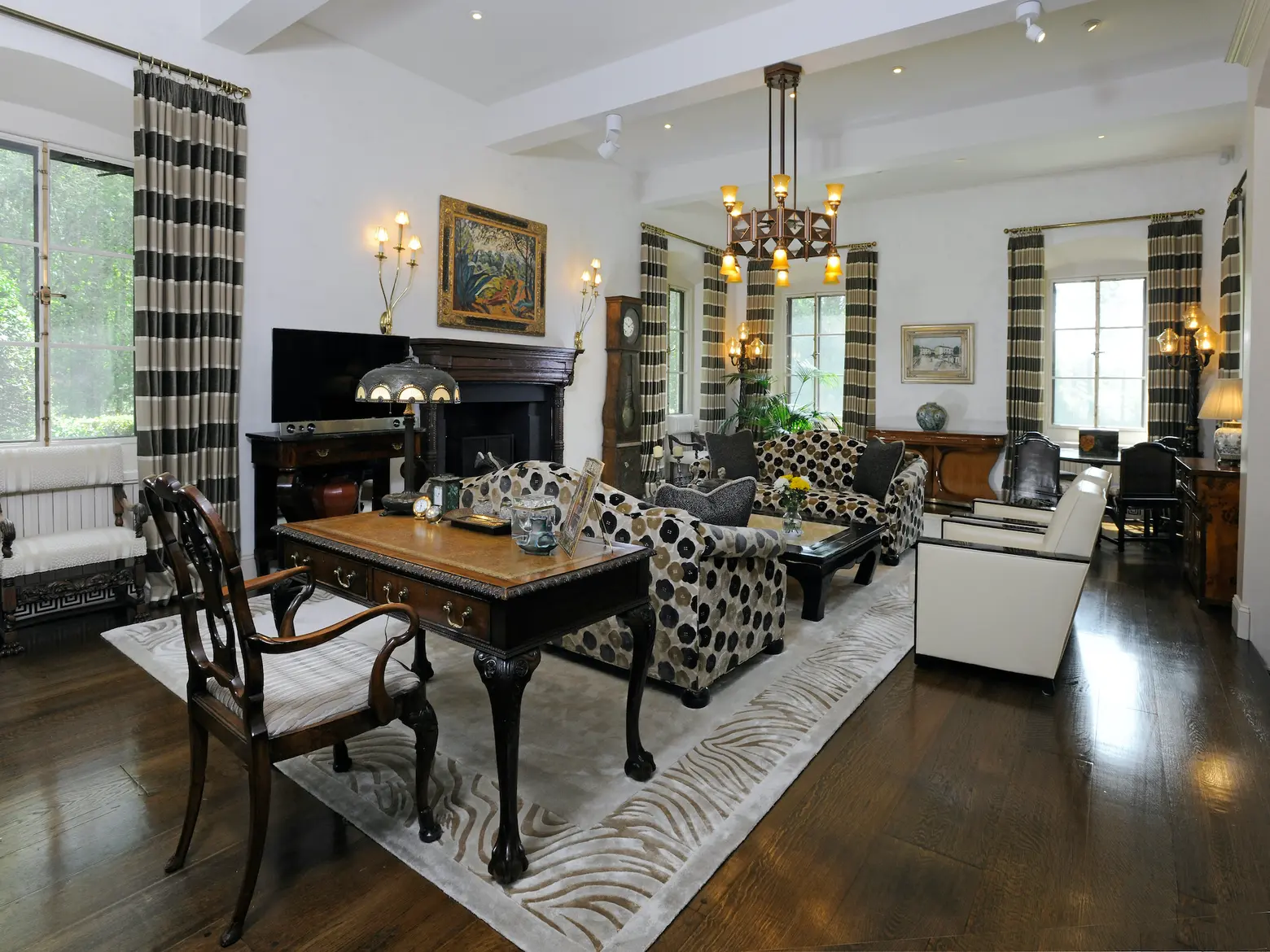 Throughout are beamed ceilings and several fireplaces.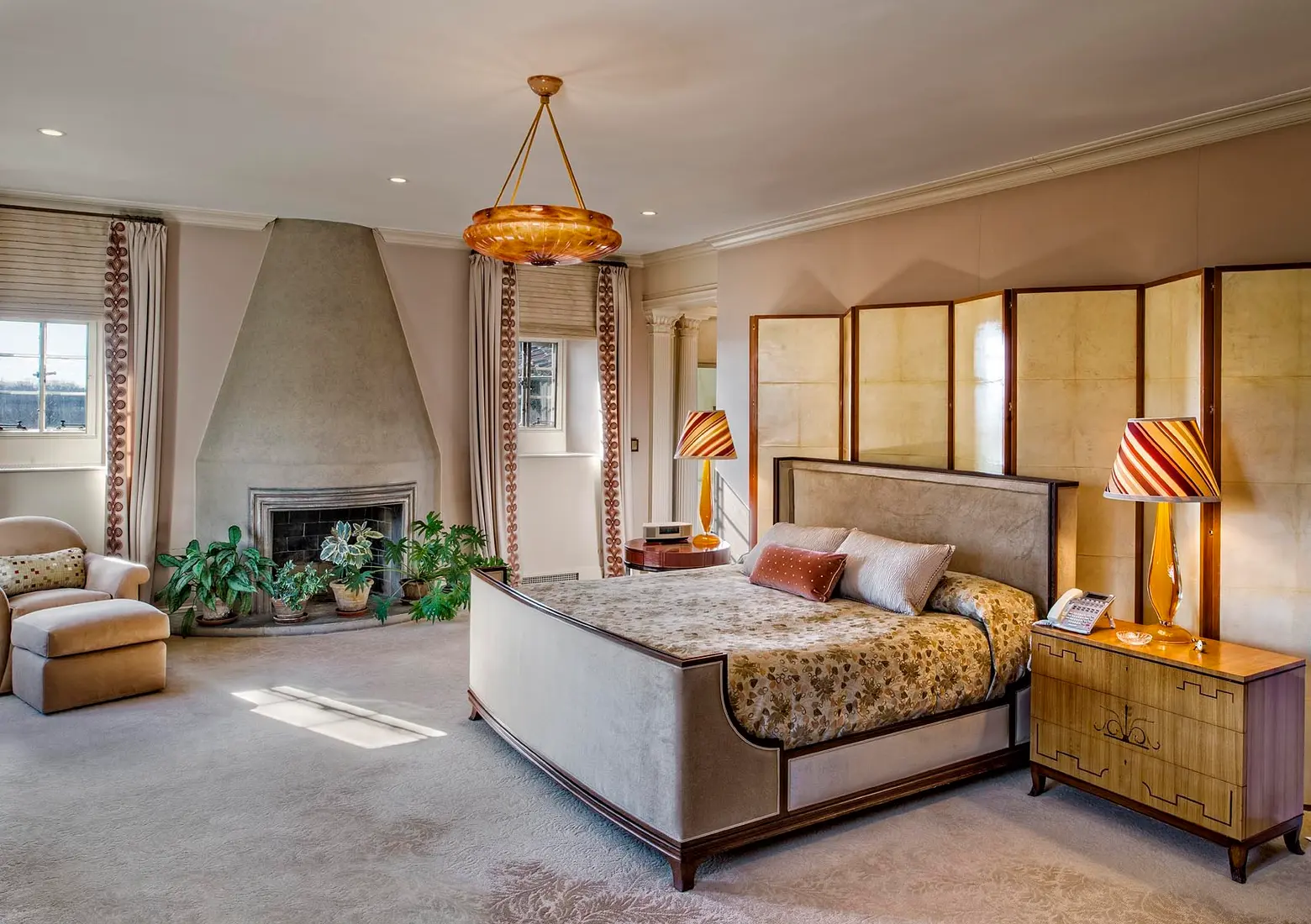 There are a total of seven bedrooms and eight bathrooms.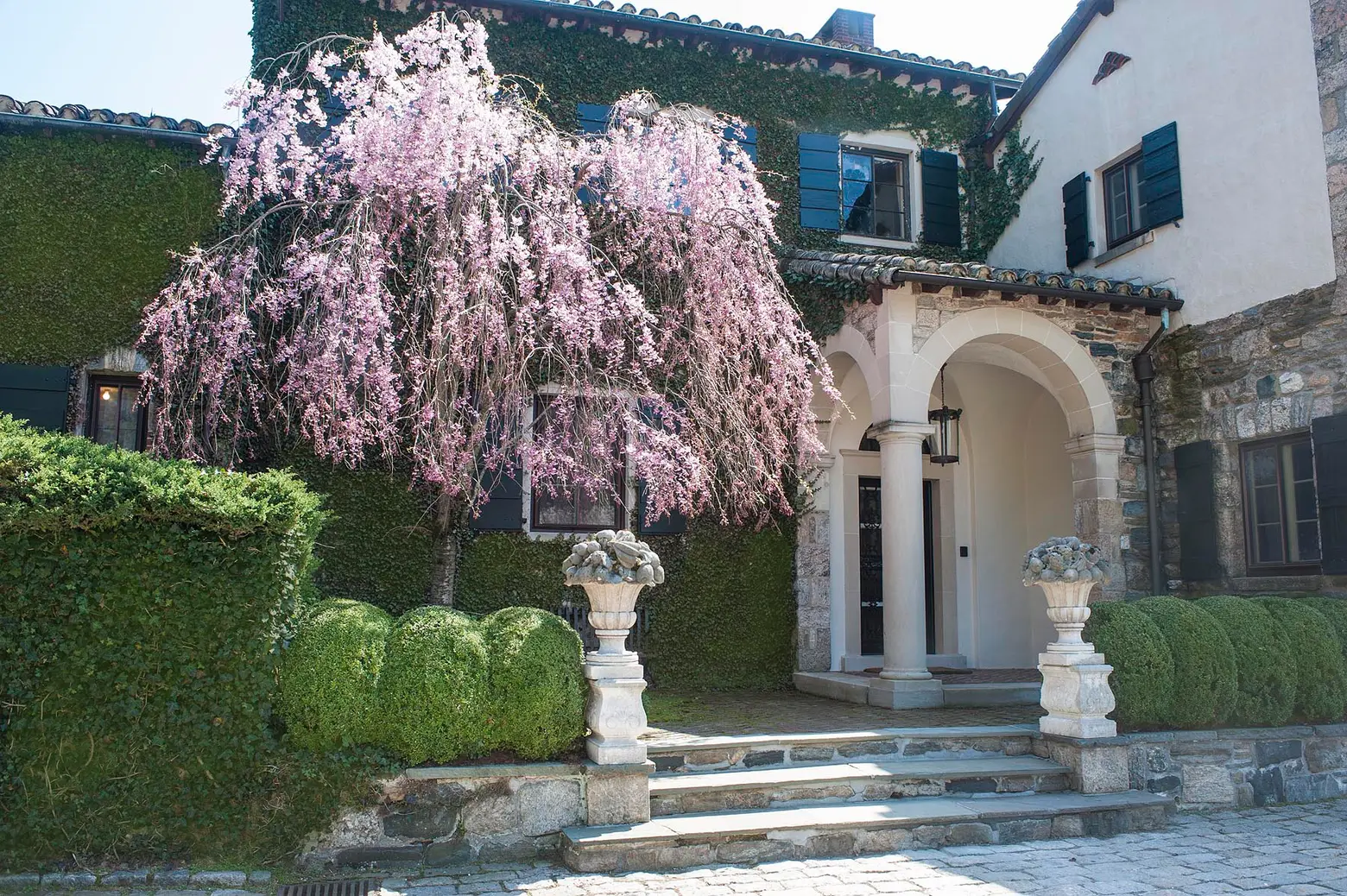 [Listing: 534 Riversville Road by Robin Kencel of Compass]
Photos by Chris Meech