This $825K Turtle Bay condop is a greenhouse and a treehouse with a little bit of loft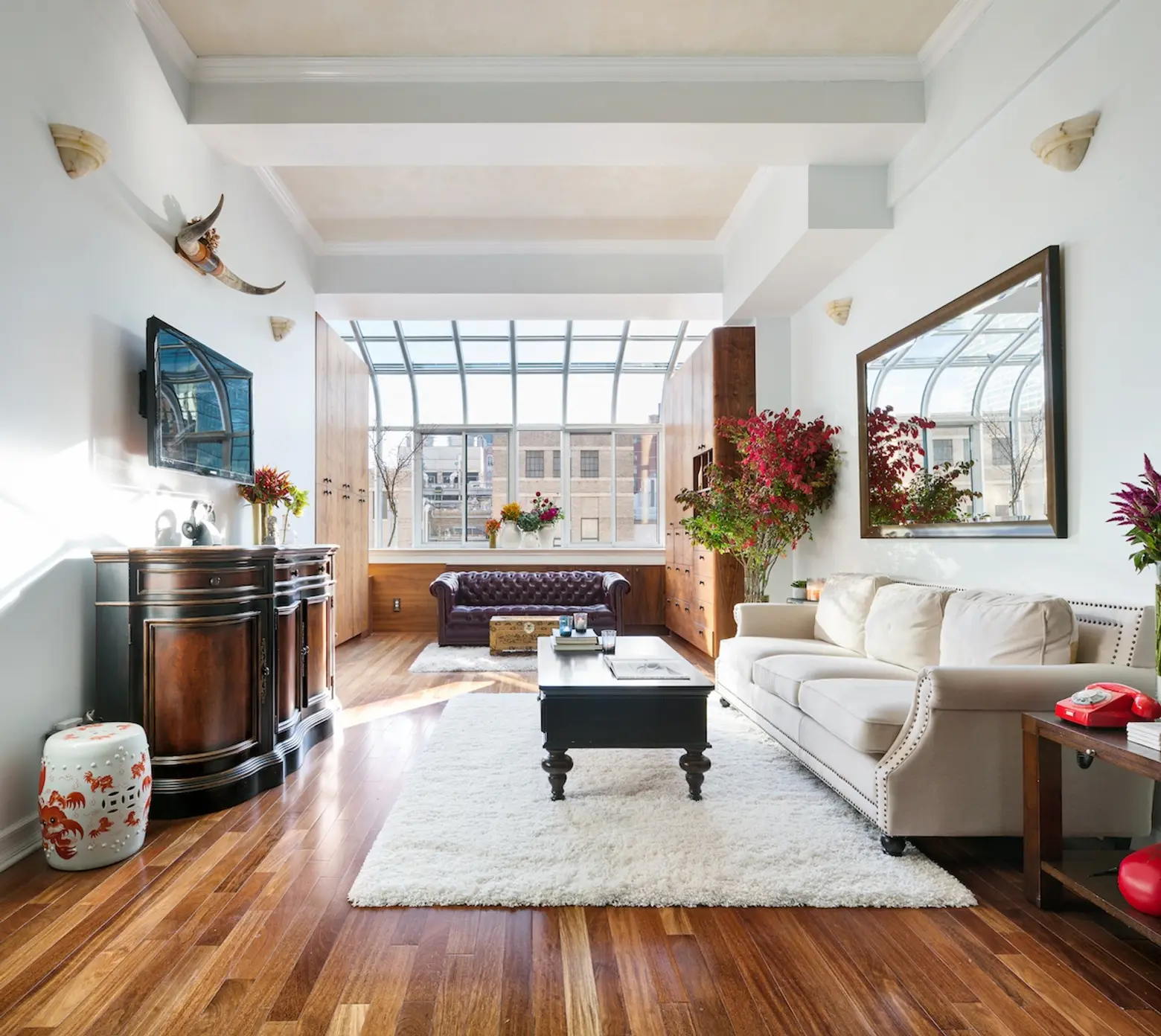 This unique condop (financially a co-op with condo-like rules) at 310 East 46th Street in Manhattan's genteel east Midtown Turtle Bay district is one of those apartments that makes you go, "hmm…" While it has plenty of eye appeal with a stunning glass atrium wall, Chrysler and Empire State Building views, 12-foot vaulted ceilings and custom teak built-ins, the current layout makes it hard to transcend long, narrow studio status, which makes the $825,000 ask seem like less of a deal. What's here, though, is a sight to behold; and there's potential. And amenities!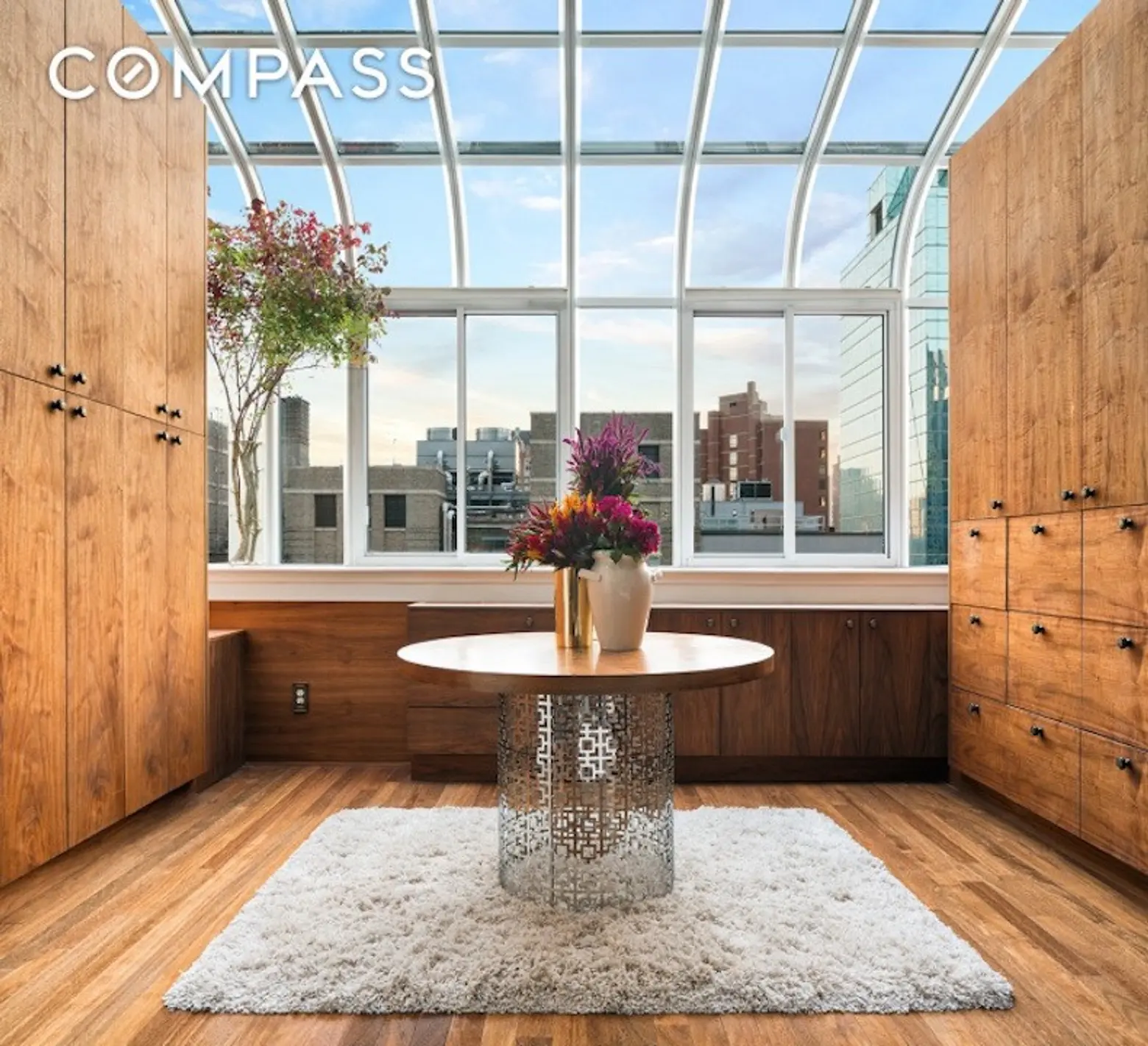 While the listing lays claim to the "look and feel of a downtown loft," the home, though in an attractive former printing factory built in 1929, reads more pre-war elegance than open loft—and that's not a bad thing. The apartment's arched glass casement windows with those breathtaking skyline and East River views definitely make an impact.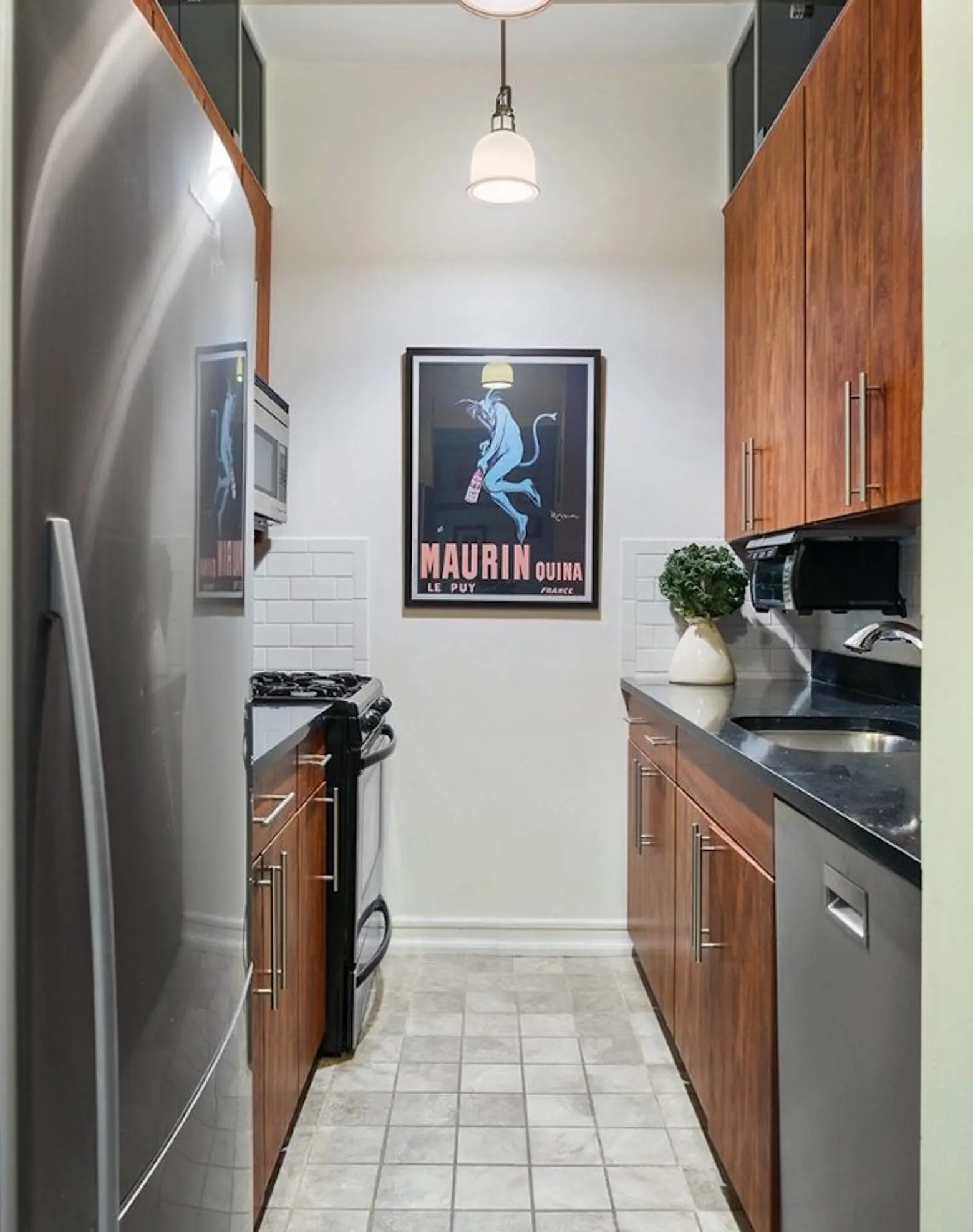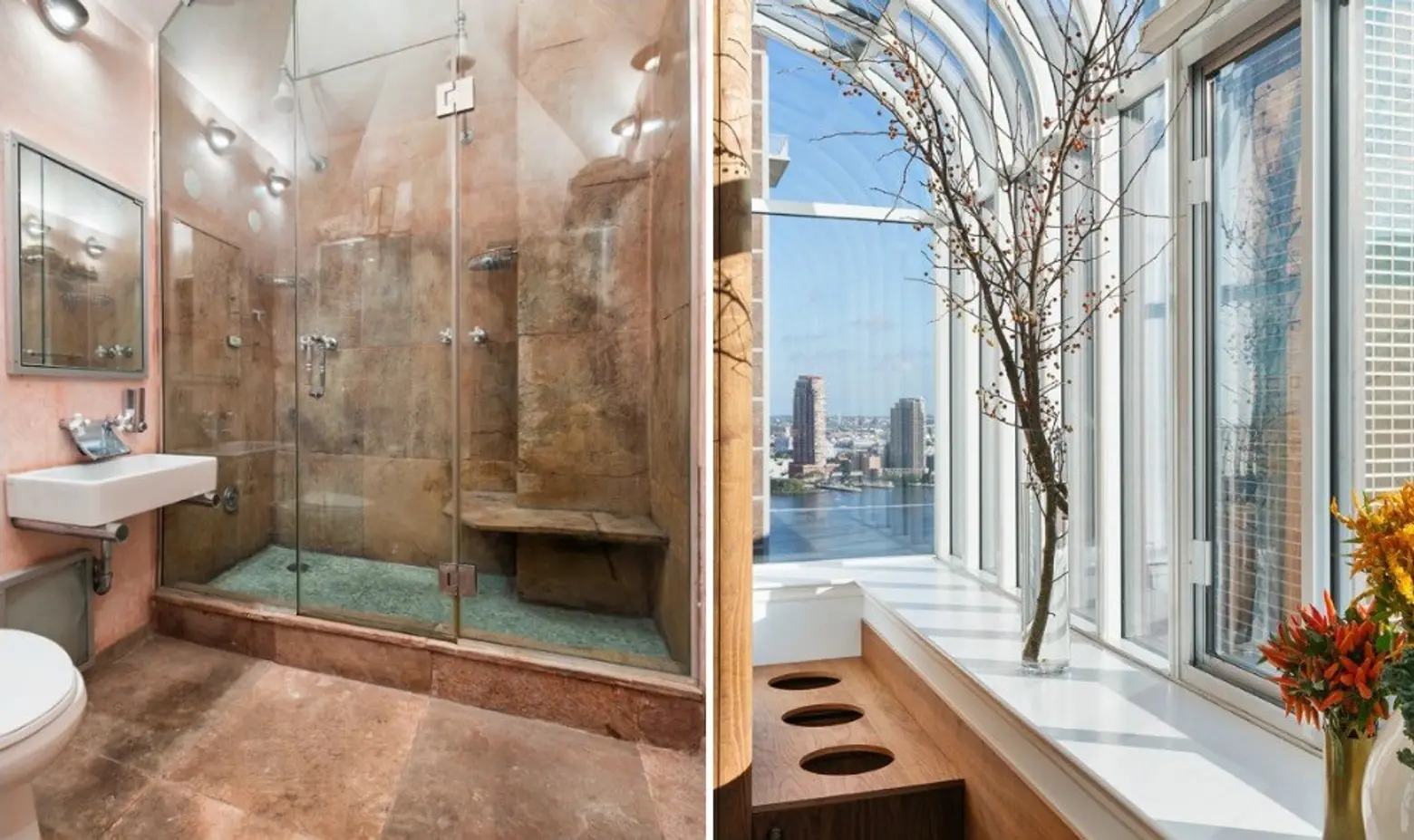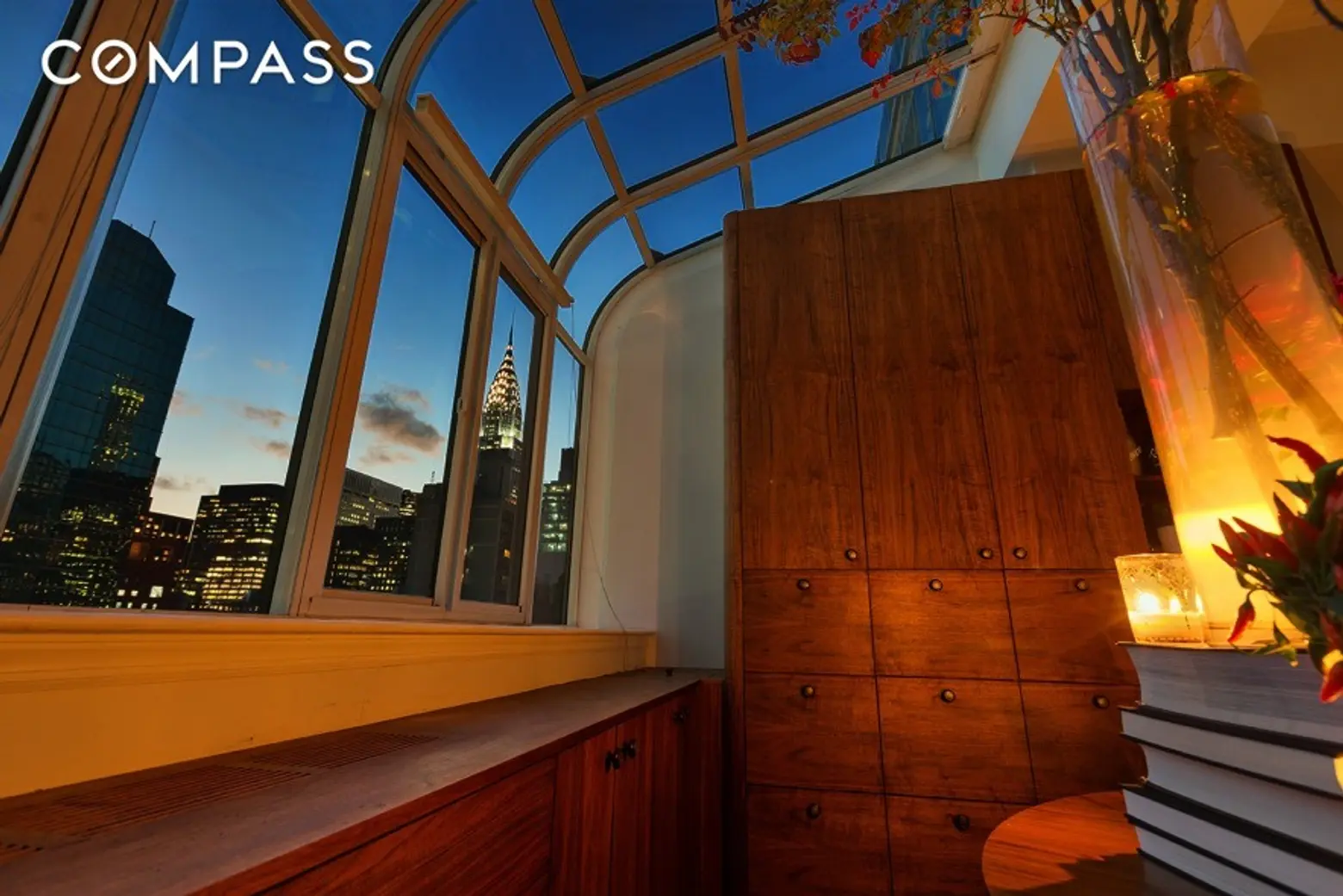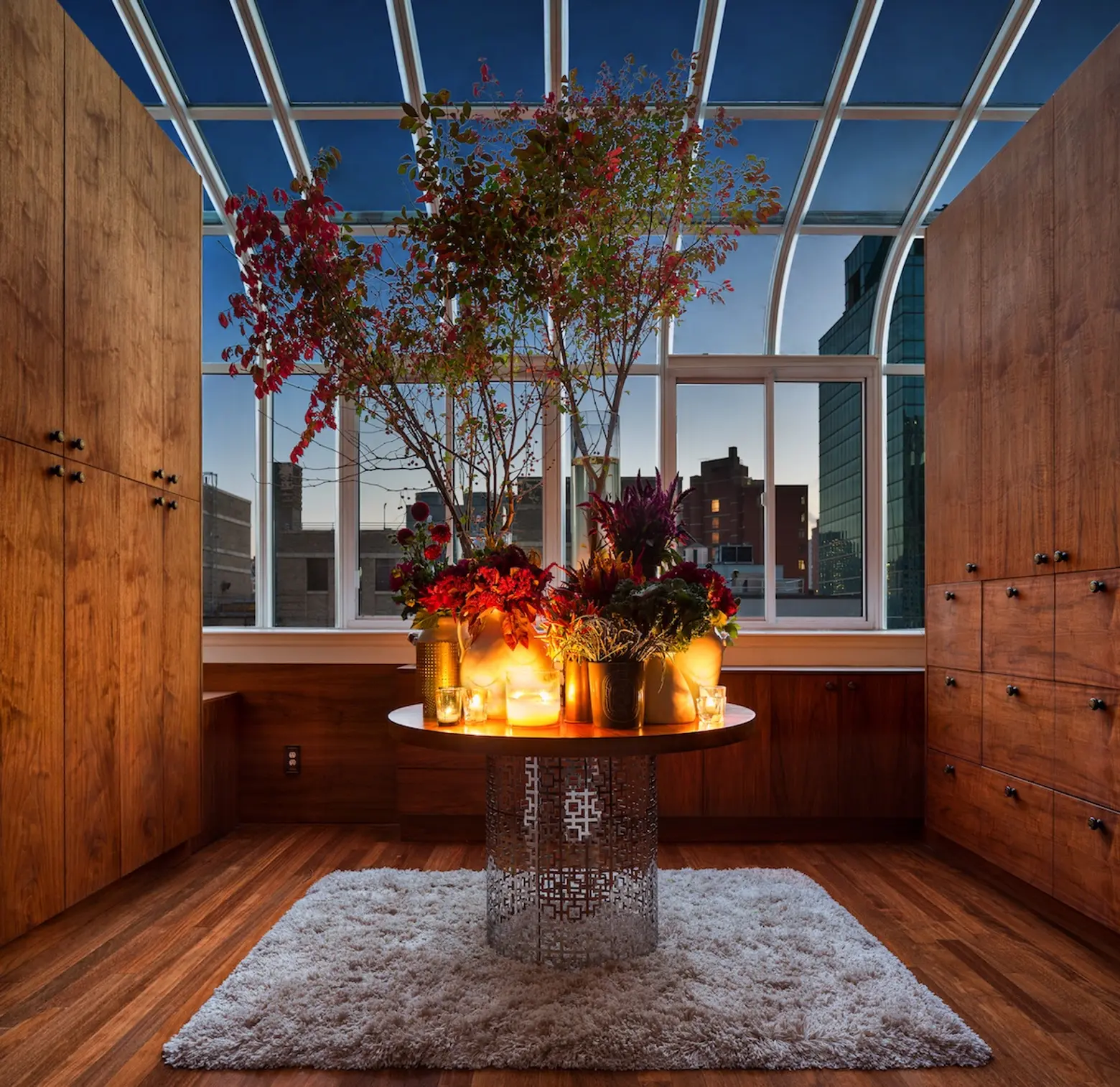 An intelligent renovation has blessed the home with a well-appointed kitchen finished with stainless steel appliances and granite countertops, a luxurious bathroom with an oversized glass-walled shower, lots of custom storage, new hardwood floors throughout and a custom teak wardrobe closet.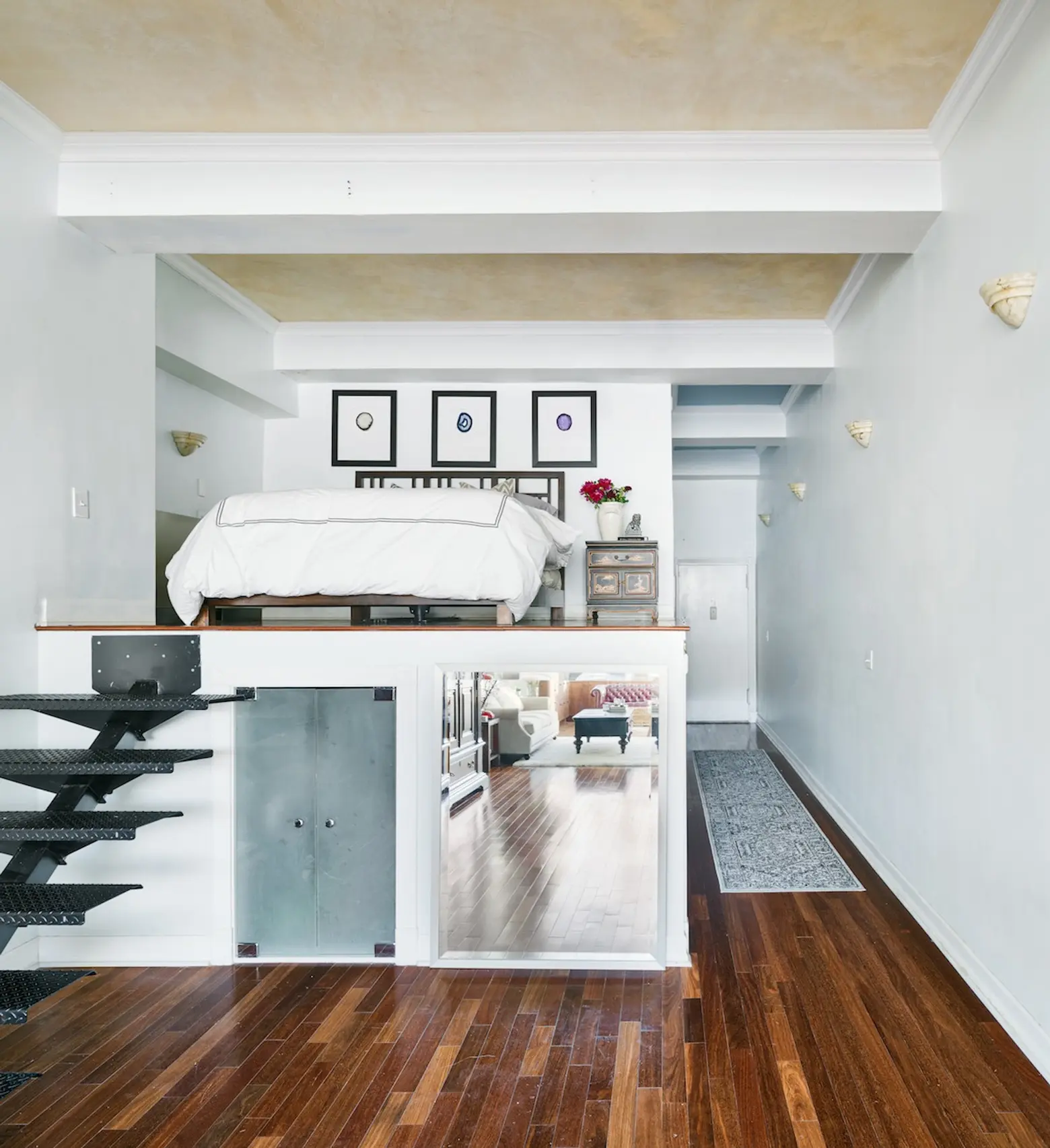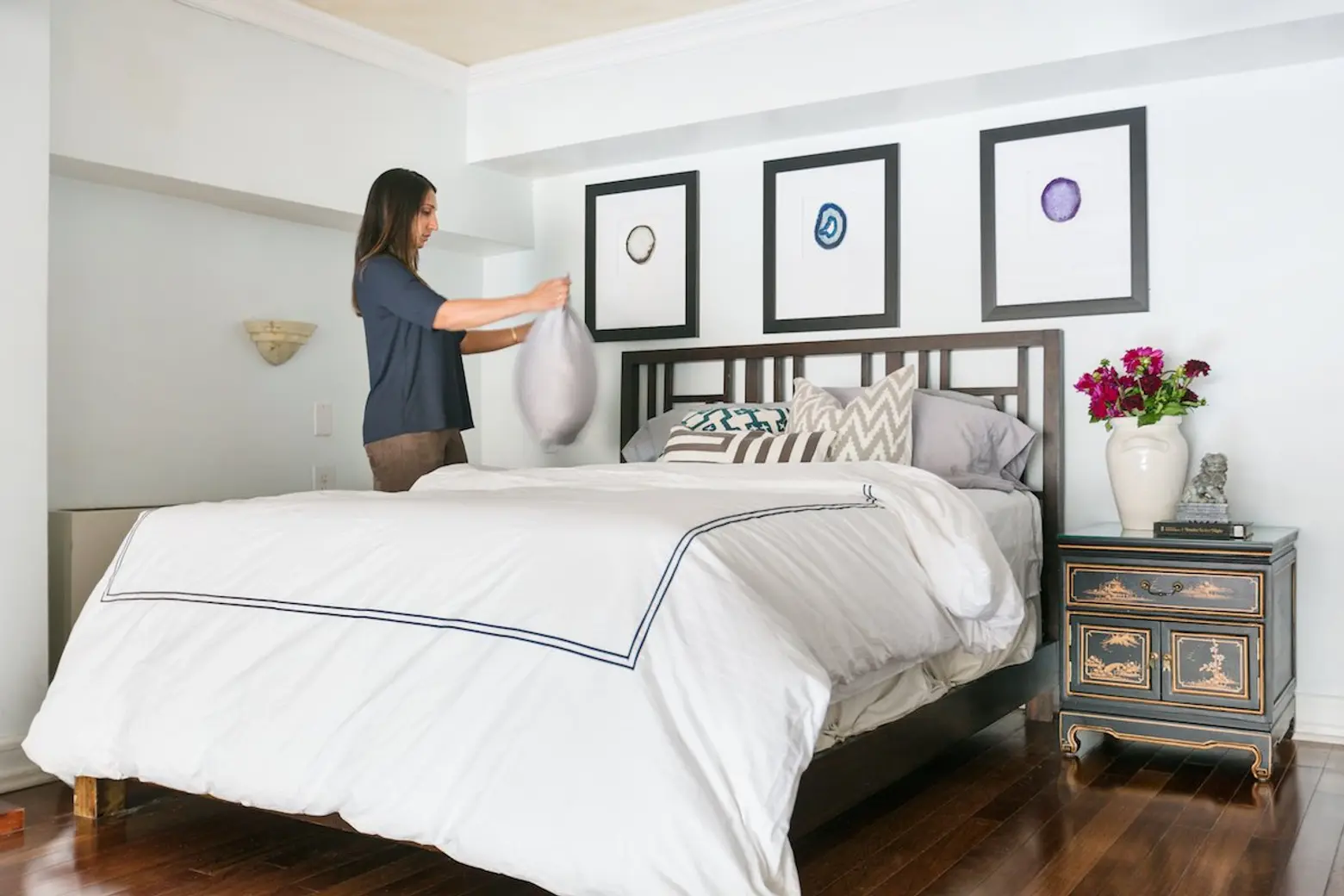 The bedroom situation is less ideal; a lofted sleeping platform has a clearance of just over six feet high and a storage area with dressing closets built below it, but it's not any more private than it would be in an open studio. A suggested alternate floorplan attempts to remedy these shortcomings by placing a separate bedroom at the atrium end of the space, which would make it an amazing room for stargazing at night and sunbathing in the morning. However, that leaves the rest of the apartment windowless, and definitely detracts from the "wow" factor of the space overall (though some high internal windows might bring some light into the living area). It also puts the bath all the way at the opposite end of the apartment from the bedroom.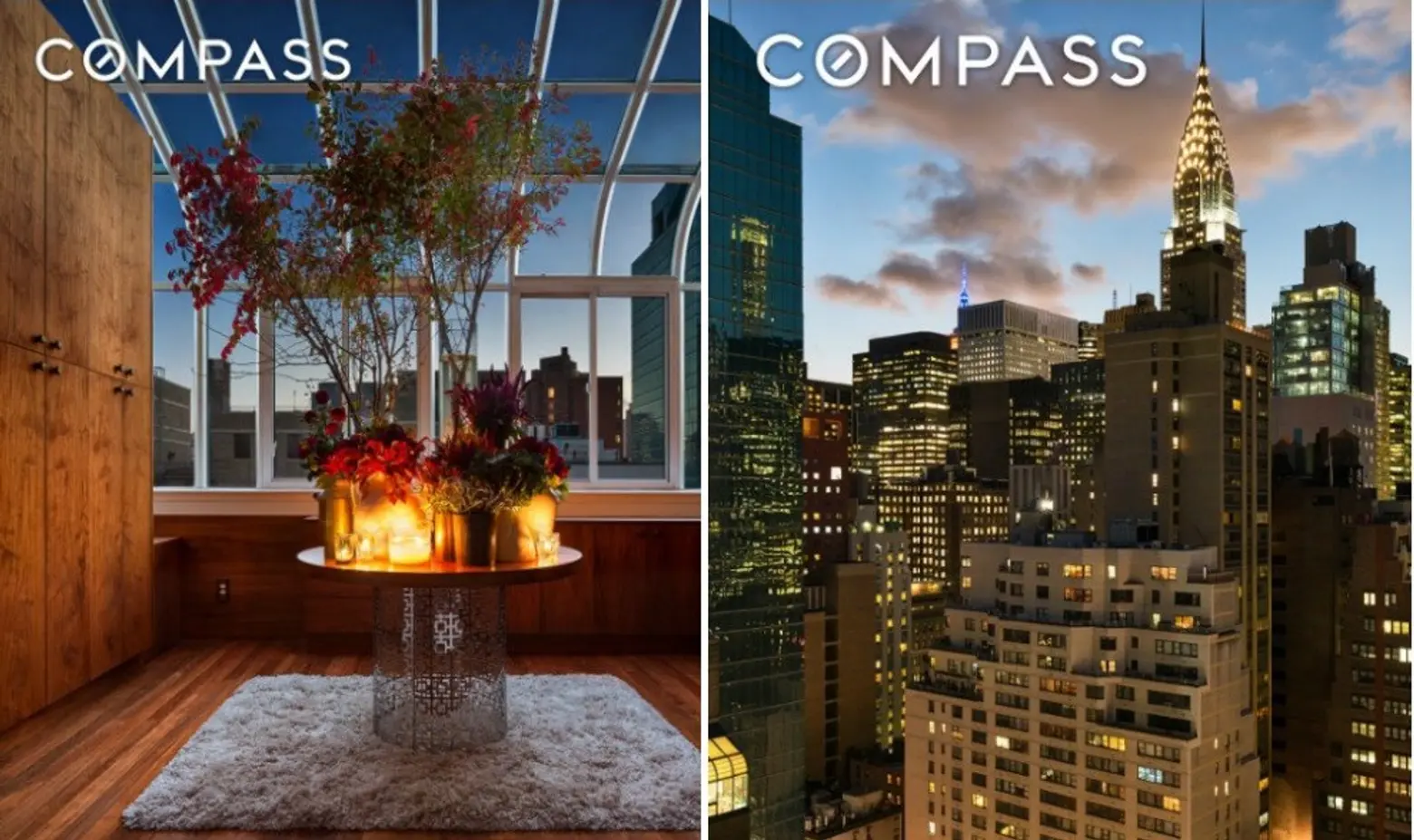 The home is totally move-in ready, though, and it's certainly conveniently located. It's a bit far from the nearest subway, but the Second Avenue Line and the new beefed-up ferry service along the East River will help. And unlike many lofts, there are amenities: Turtle Bay Towers is a full-service luxury building with a 24-hour doorman, a roof deck, a bike room, a laundry room and parking.
[Listing: 310 East 46th Street, Unit 19S by Jason Saft and Sabina Songha for Compass]
[at CityRealty.com]
RELATED:
Images courtesy of Compass.