Donald Trump's United Nations Tower Is the City's Most Valuable Condo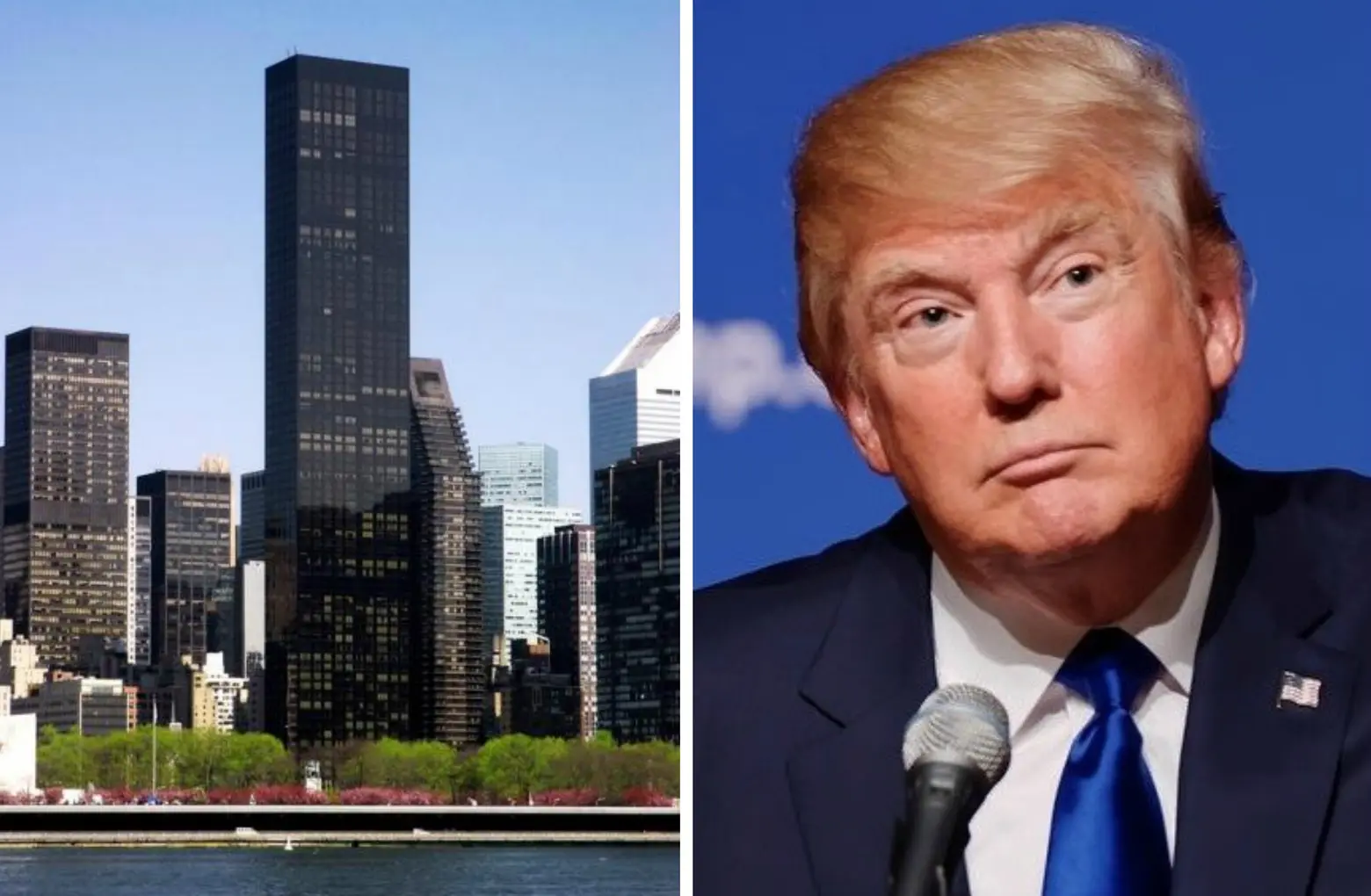 He may have taken a hit last night with his anti-debate veterans rally, but Donald Trump has come out on top here in the city. The Real Deal analyzed the Department of Finance's preliminary tax rolls and found that his Trump World Tower at 845 United Nations Plaza is the most valuable condo building in New York City based on tax collection purposes. "The 362 condo units in the Midtown East building, which Trump completed in 2001, have a total market value of $238.27 million in fiscal year 2016," they say. To boot, Trump Place at 220 Riverside Boulevard comes in eighth on the list.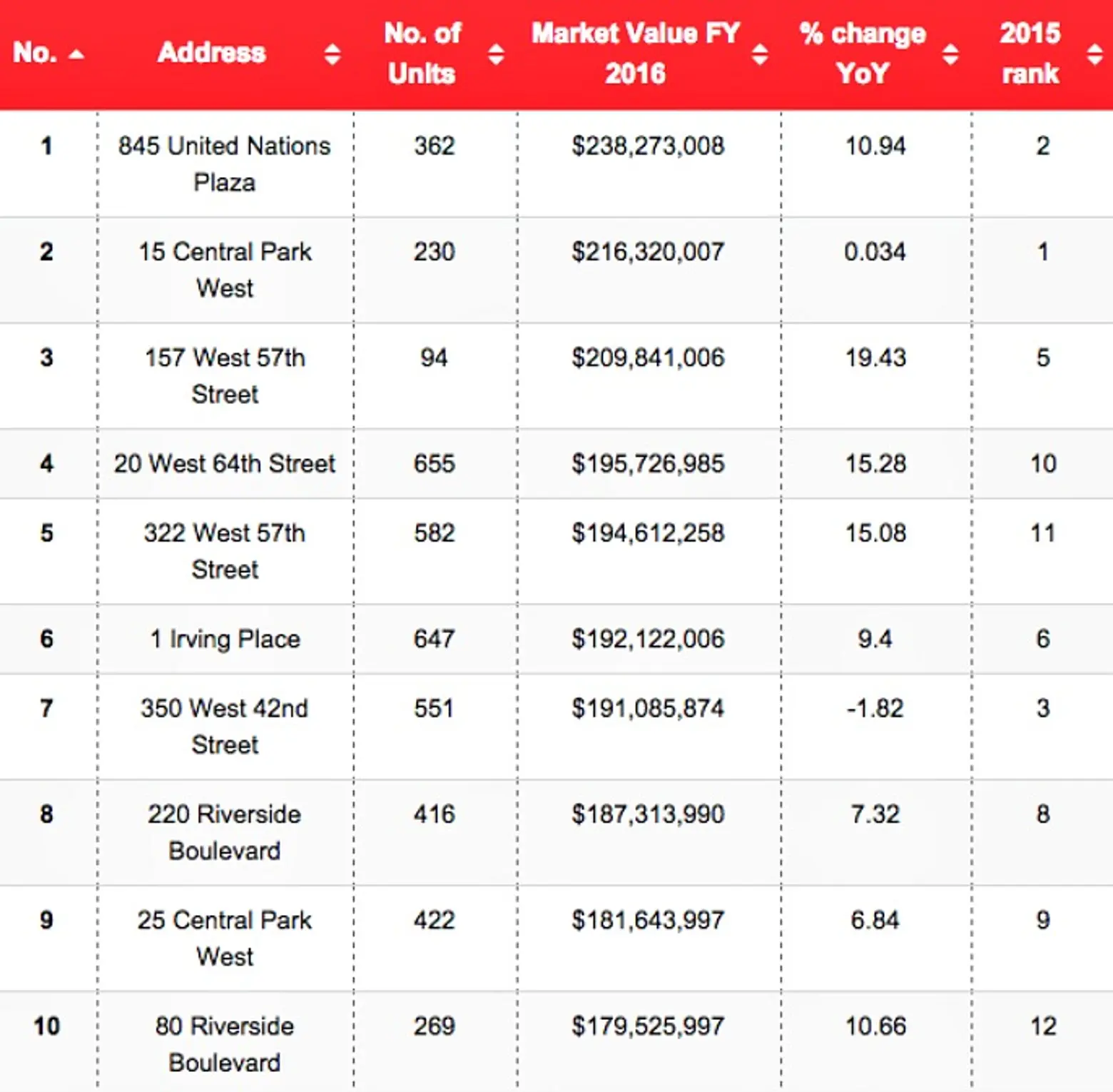 Chart via The Real Deal
As the chart above shows, the other buildings high up on the list are the usual suspects, like 15 Central Park West, One57, and 25 Central Park West. Overall, average condo tax assessments rose 10.7 percent across the city last year. Trump World Tower's value increased slightly more at 10.9 percent to edge out last year's number-one building 15 Central Park West.
[Via TRD]
RELATED: