The West Side Cowboys and the railway cars that killed 436 people before 1906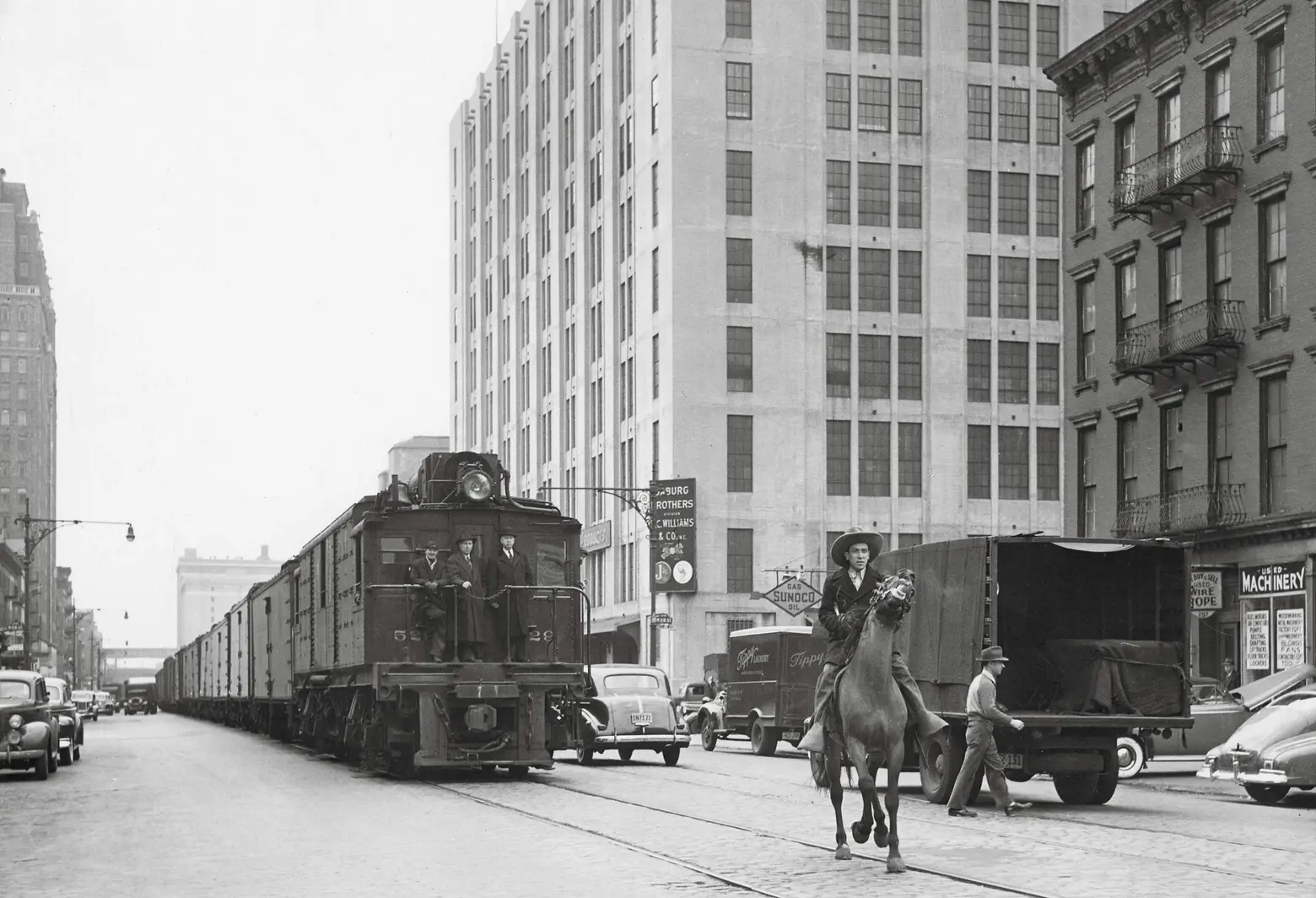 West Side Cowboy on Death Avenue, via Kalmbach Publishing Co.
The now-defunct elevated train lines of Manhattan are well known today thanks to their reincarnation as the High Line. But before this raised structure was put in place, the west side was home to a deadly train system appropriately referred to by locals as "The Butcher." The full-size railway line ran from 1846 to 1941 between 10th and 11th Avenues without barriers, fences or platforms, earning the route the nickname "Death Avenue" before it was taken out of operation for causing more than 430 fatalities–deaths that not even true western cowboys could stop.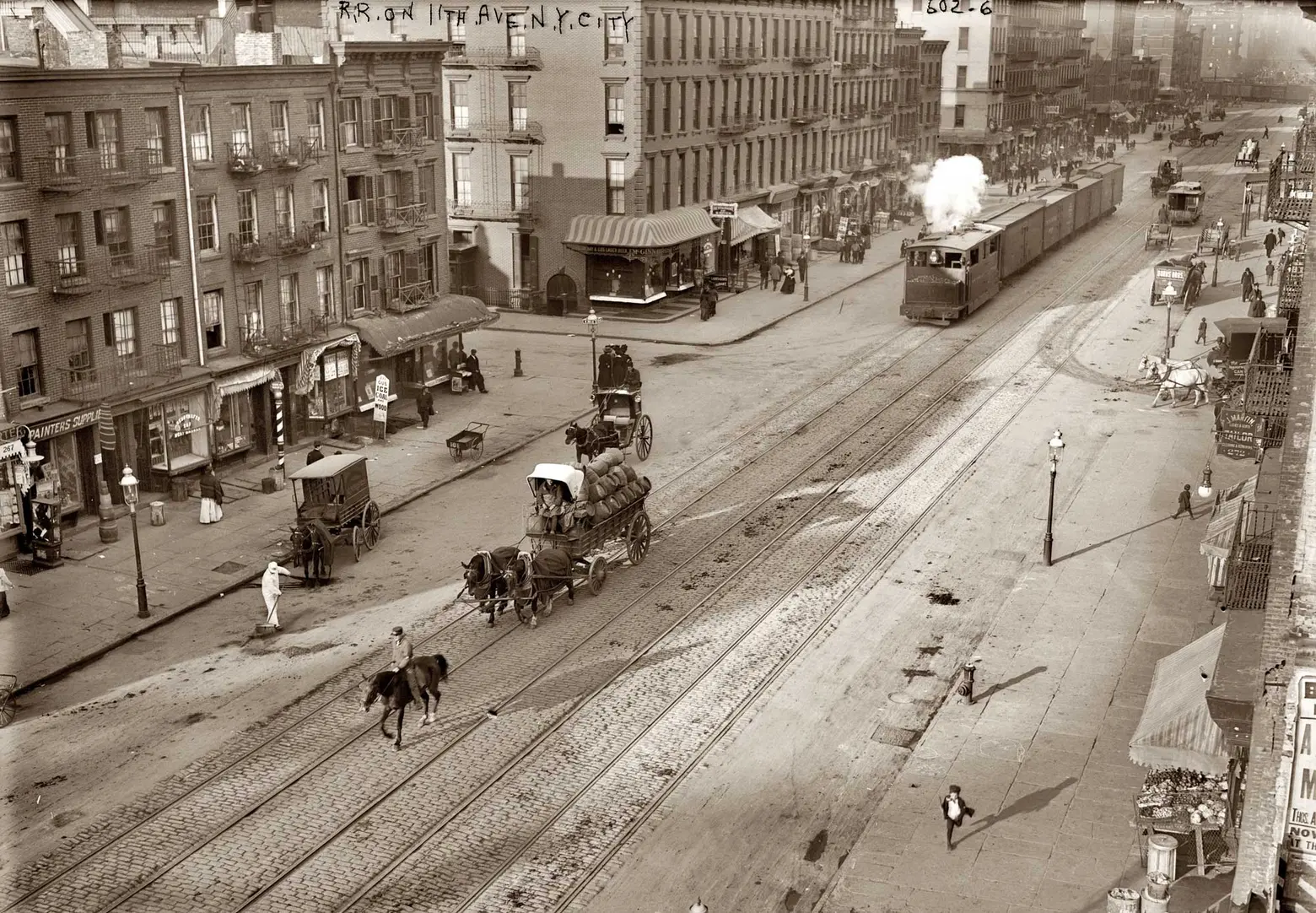 Death Avenue in 1910 by George Grantham Bain, via Library of Congress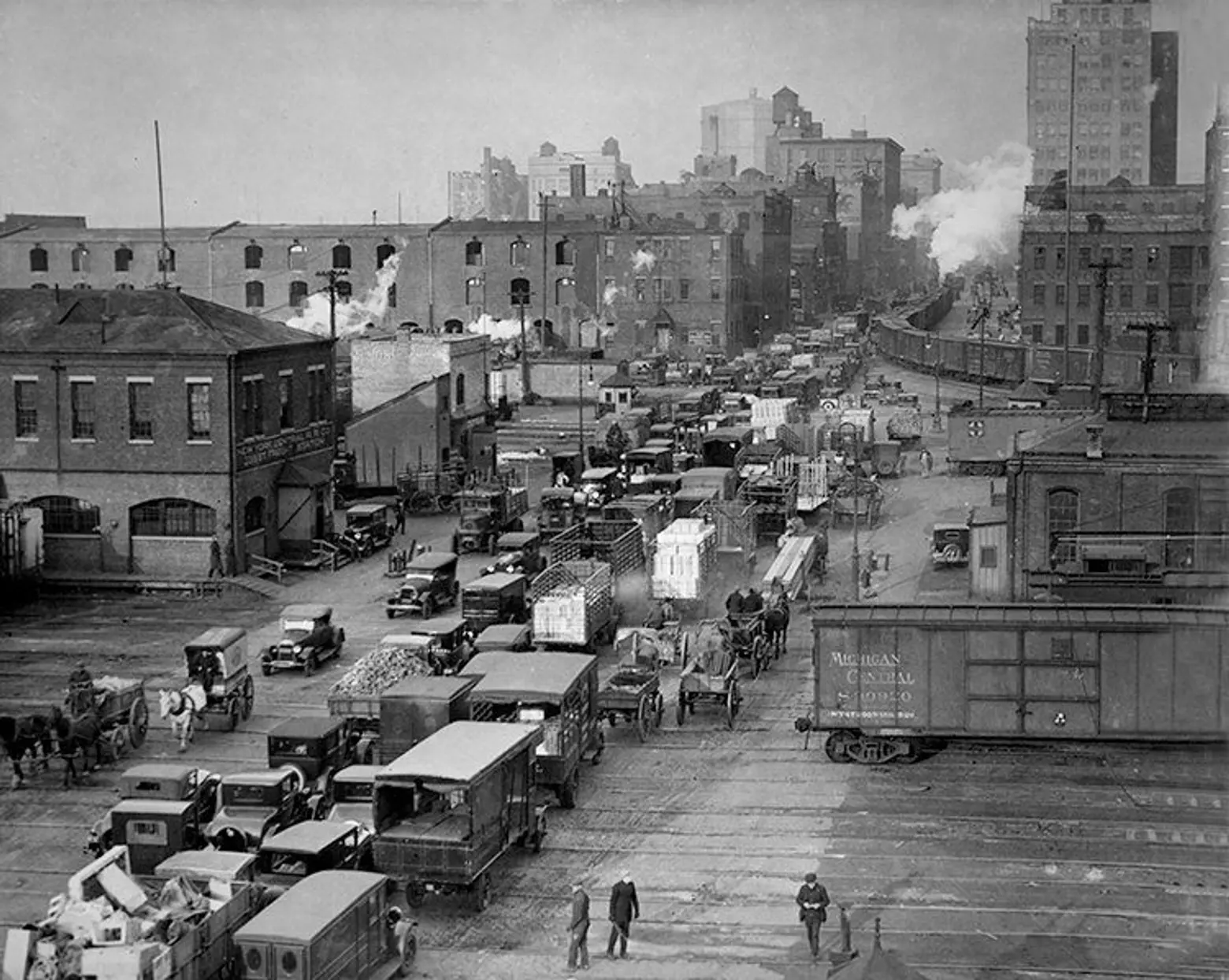 A view of the congestion caused by the trains, via Kalmbach Publishing Co.
The line circled back on 11th Avenue and included an additional east side train running on Fourth Avenue. Barreling down Death Avenue amongst the city's bustling foot traffic, cabs, and early motorcars, the block-long trains killed and mangled pedestrians by the dozens, sparking well-deserved public upset over its 95-year lifespan.
The trains were operated by the Hudson River Railroad, and while the outcries from citizens were mostly ignored, at one point the company hired actual cowboys (shipped in from the West), to help manage the situation. The cowboys' main objective was to ride their horses in front of the trains while waving a red flag to warn pedestrians of the oncoming trains. Unfortunately, the "West Side Cowboys" were unable to prevent all fatalities and local protest continued: In 1894 a man named Willie Lennon, who lost his leg to the trains, set a fire on the tracks; and in 1908 Seth Los Hanscamp, a seven-year-old boy, was killed by the train, inspiring a protest march of 500.
In 1929 the city, state, and New York Central Railroad reached an agreement, known as the West Side Improvement Project, to finally take action and build the aforementioned elevated railroad. A small somber plaque is located on the brick wall of a bar called Death Avenue on 10th Avenue and 29th Street in remembrance of those who lost their lives to the train.
RELATED: