'The Cloud' Lamp Simulates a Thunder Storm Right in Your Living Room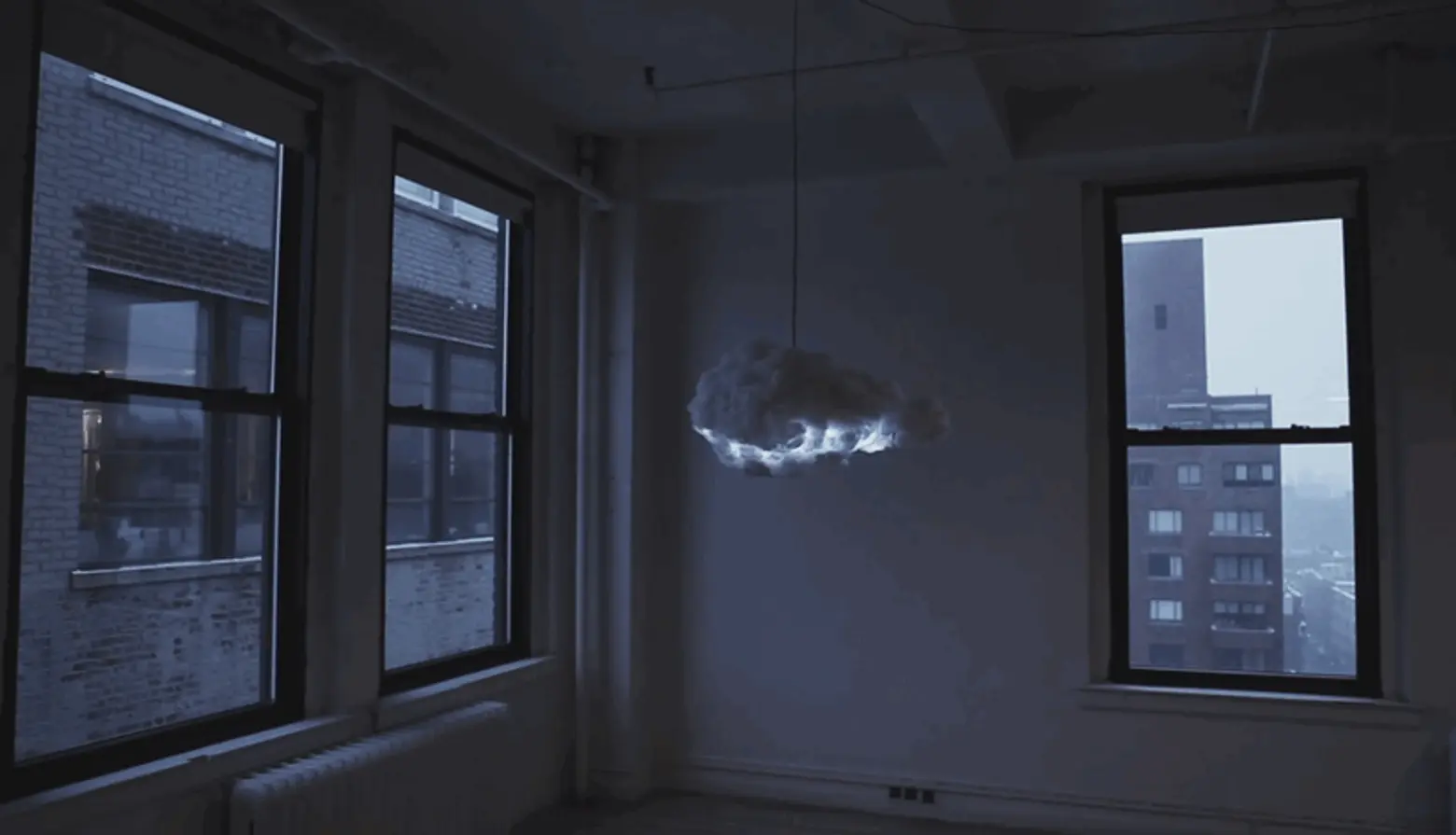 Richard Clarkson's incredible Cloud lamp brings the romantic intensity of a thunderstorm right into your living room. The interactive light fixture is a combination of a lamp and a speaker system that bursts with thunder and lightning in response to your step. The poofy cloud rumbles, grumbles and illuminates the space around you, but you won't run risk of getting soaked in an impending downpour.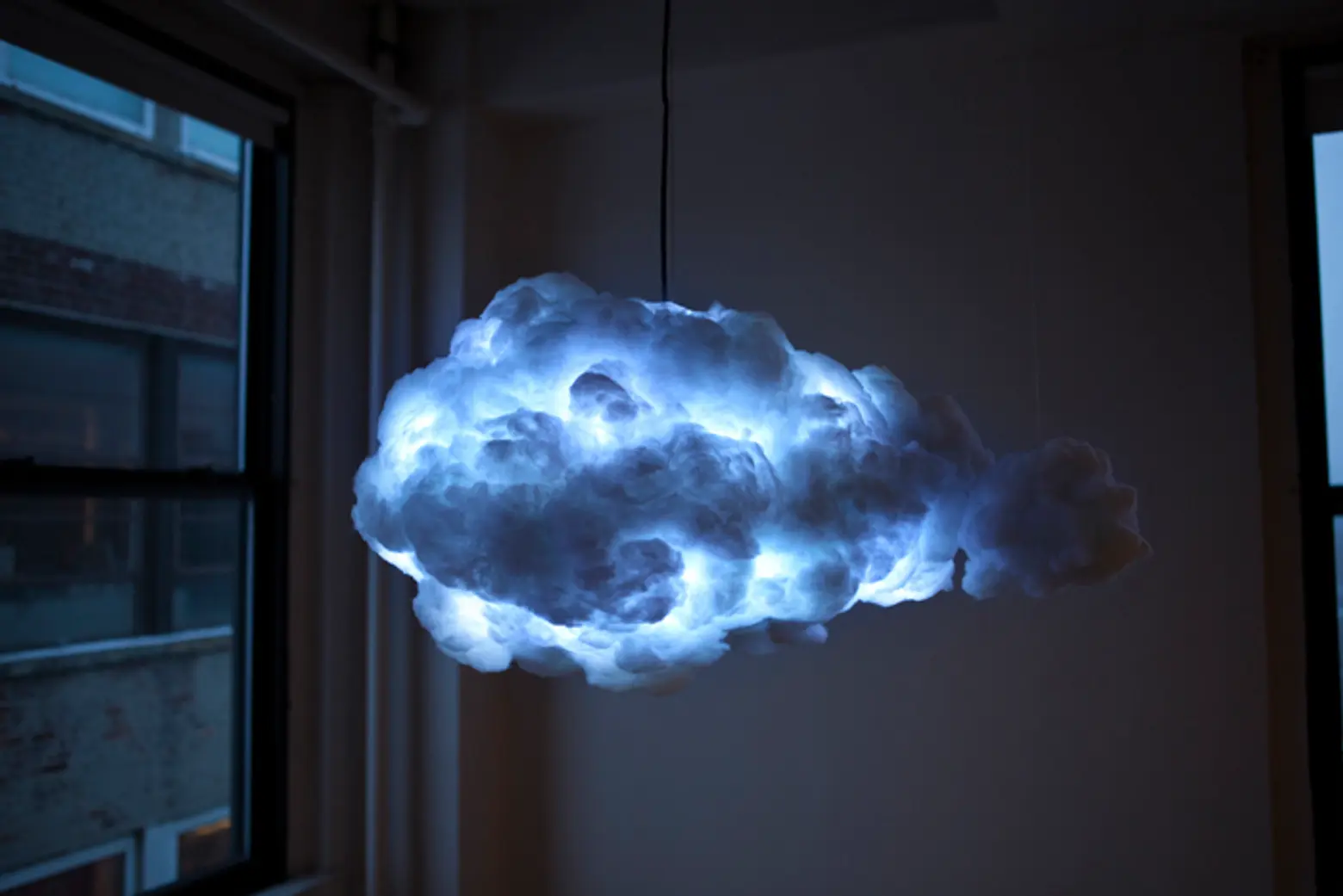 The Cloud interactive lamp seems to float happily in any room, its puffy white tufts hanging like a cloud in the sky on a serene sunny day. But plug in the interactive component, and the Cloud takes on a playfully ominous tone.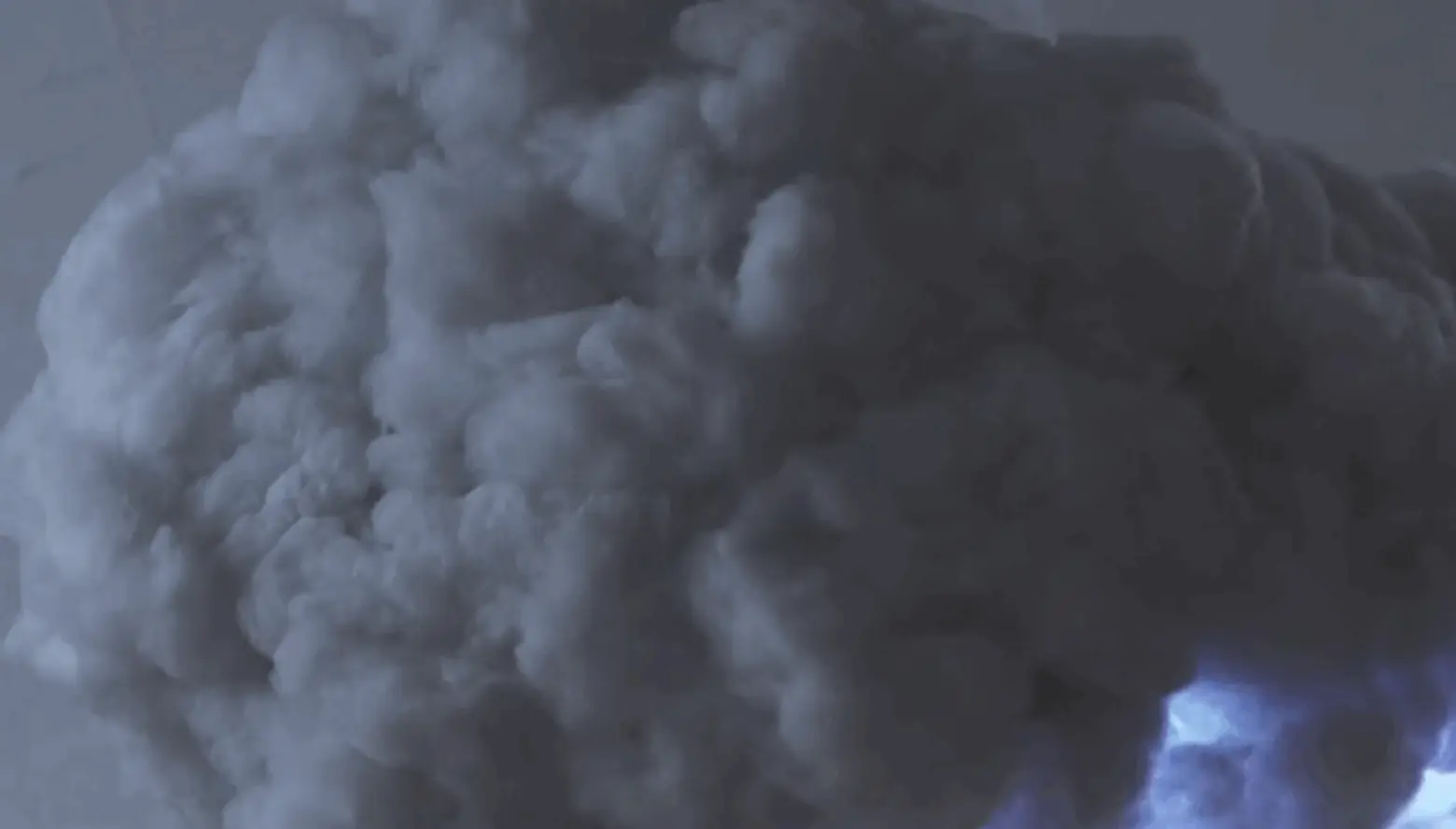 When activated, it acts as if a thunder storm is rolling in and the speaker system begins to grumble quietly, growing louder and louder as "the storm" approaches. The Cloud grows light and dark, sparking spurts of "lightning" that accompany the thunder claps. The storm ranges from gentle to extremely active, adding the dramatic flair of a heavy storm without soaking the interior of your apartment.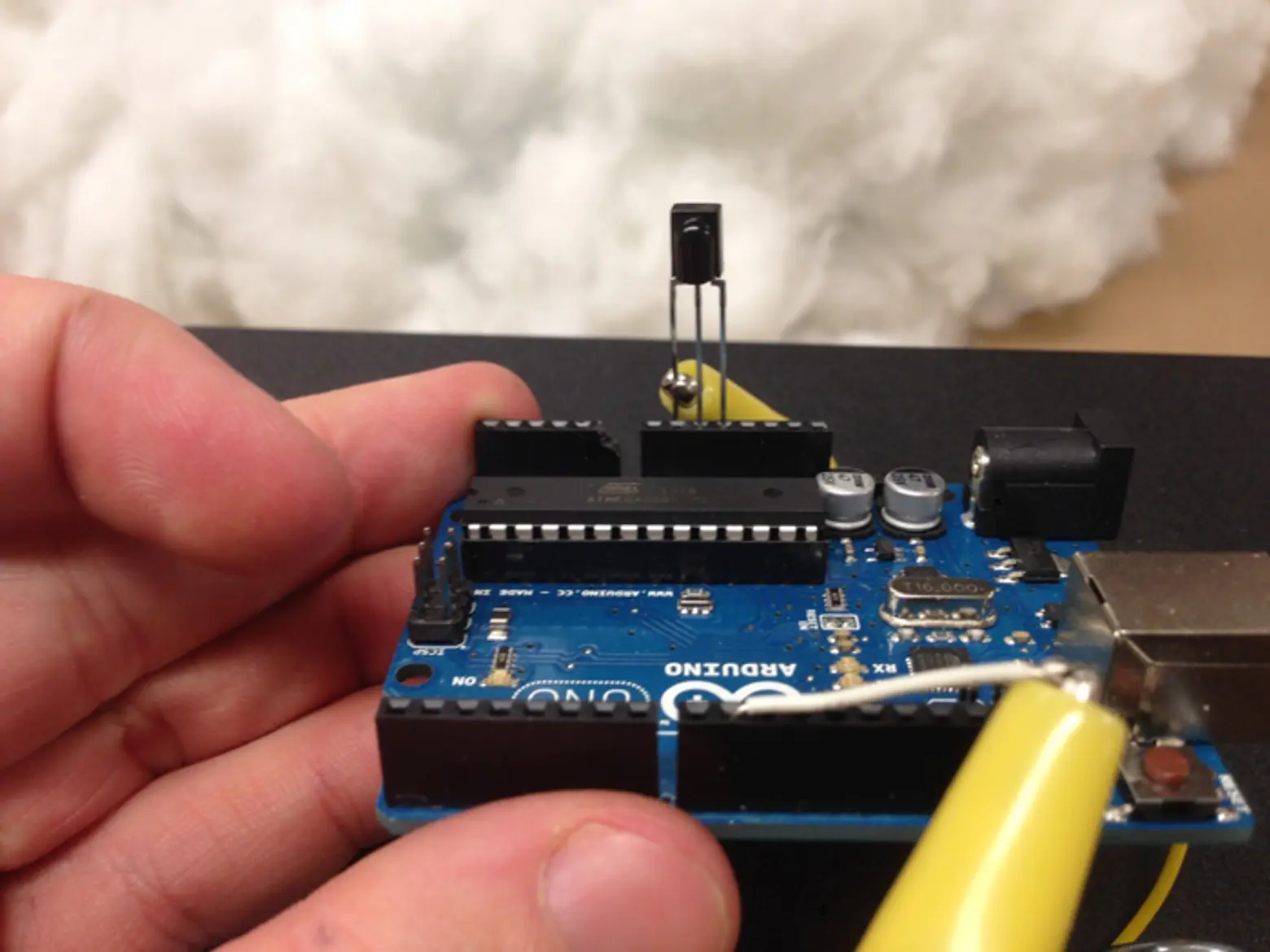 The Cloud's settings can also be changed by remote control, allowing the user to switch from autopilot to interactive mode from across the room. The interactive component reacts to movements around the cloud, thundering louder as guests walk toward it, or in response to music playing.
Clarkson's incredible design is a dramatic and fun alternative to the traditional crystal chandelier, and is sure to add a bit of excitement to any room.
You can see more of Richard Clarkson's work here.
[Via Bored Panda]