The 10 best holiday events and activities for NYC history buffs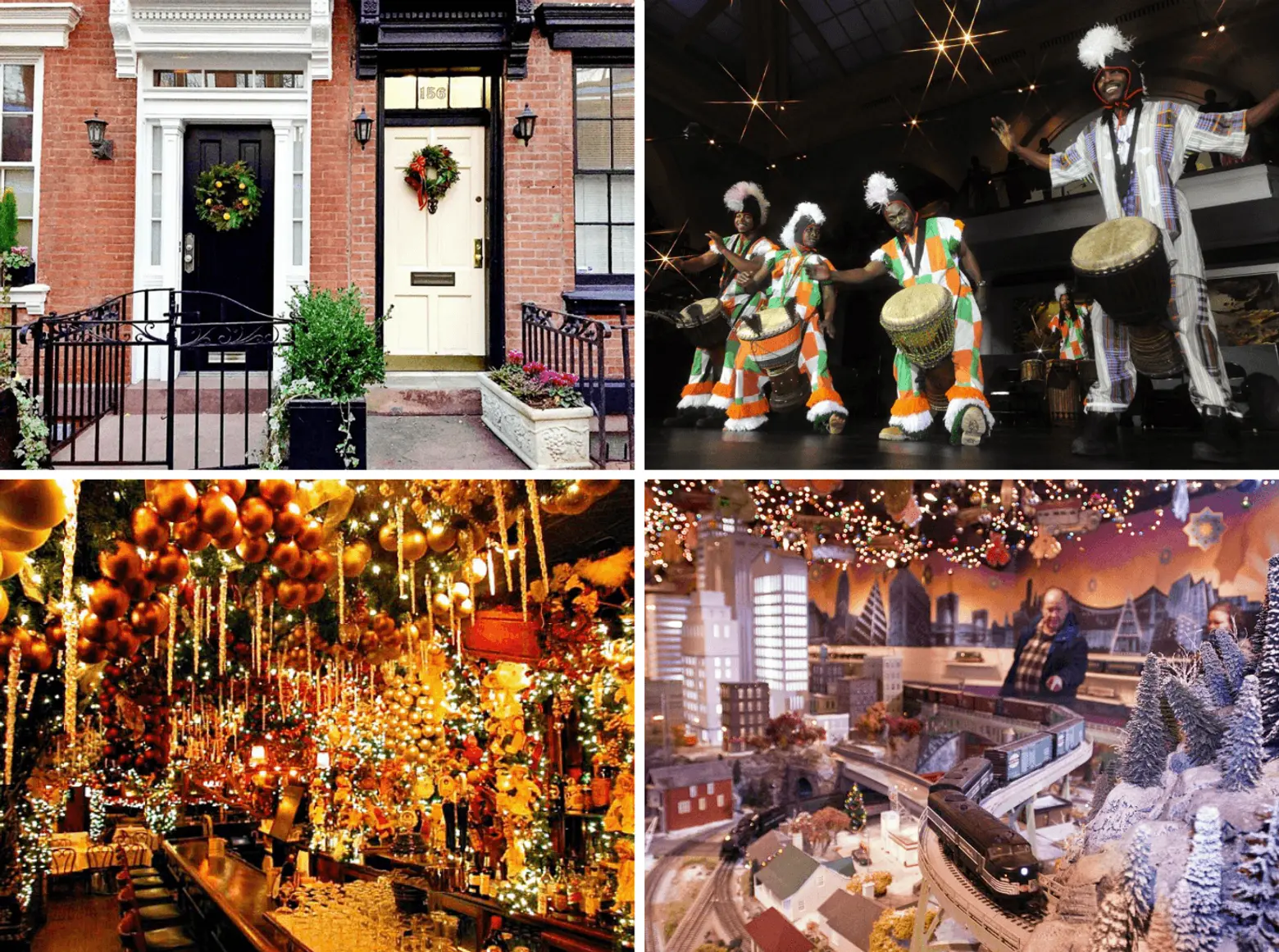 The holidays turn New York City into a bright, illuminated wonderland that even the biggest Scrooge among us can enjoy. While there are plenty of events to choose from, like alternative holiday markets and glittering art installations, many of these activities can be jampacked with tourists. For those looking to learn more about their own holiday traditions, or understand others, there are lots of low-key, educational events perfect for history buffs looking for a quieter holiday experience. Ahead, check out 6sqft's guide to the best holiday events in New York City that come with a historical twist, from Christmas to Hanukkah to Kwanzaa.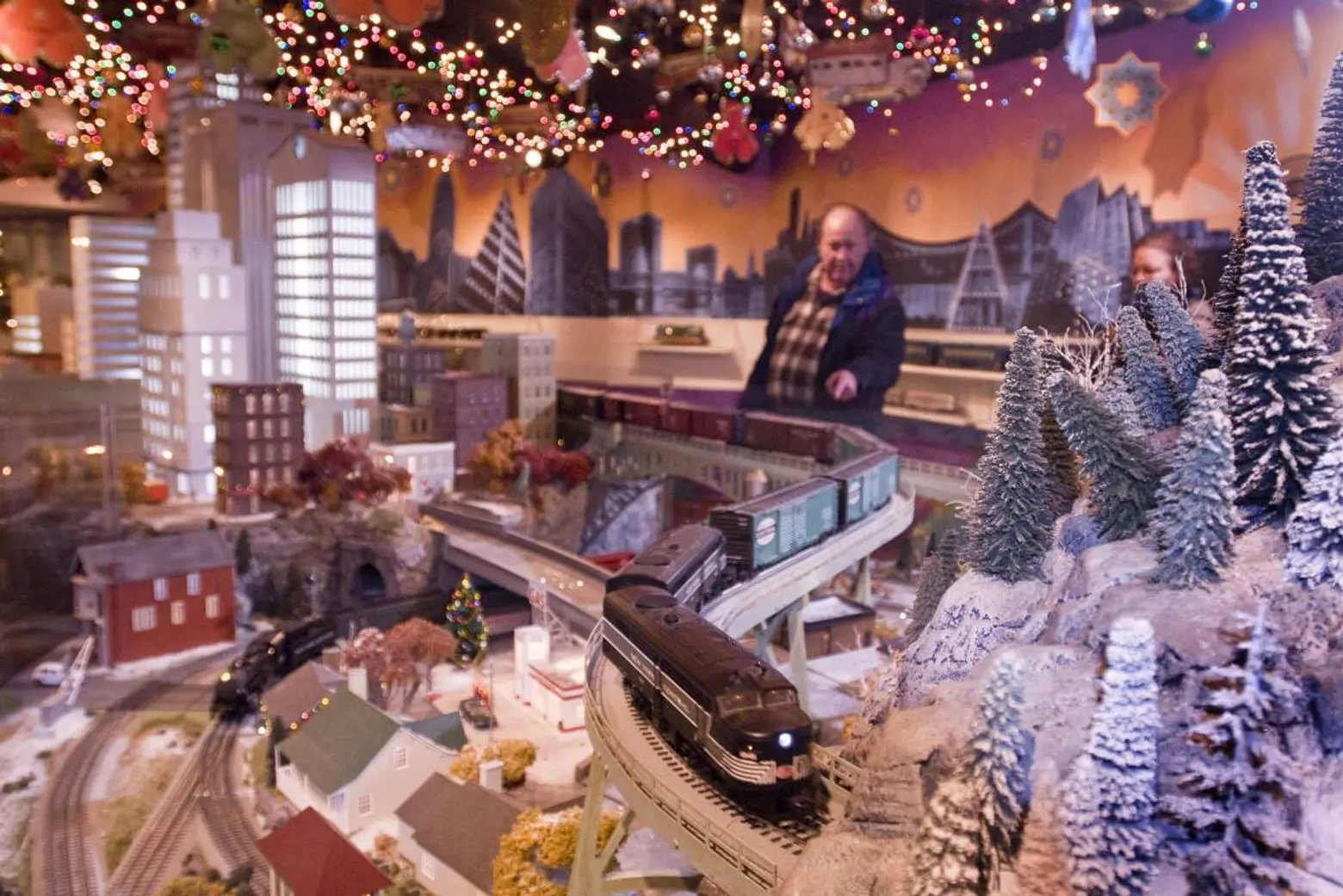 Photo courtesy of NYC & Company
1. The Holiday Train Show at Grand Central Terminal
Main Concourse, Grand Central Terminal, Manhattan, Midtown East
Runs until Feb. 2018
The New York Transit Museum is hosting its 16 annual holiday train show at its gallery annex and store located at Grand Central Terminal. The display includes Lionel trains along a two-level, "O" gauge model train layout. The free exhibition also includes Lionel Metro-North, Polar Express and vintage subway train sets departing a miniature replica of Grand Central, passing festively lit trees and and heading to the North Pole. The city backdrop was designed by Brooklyn-based artist, Josh Cochran. While kids will enjoy watching the old-timey trains run, transit buffs will appreciate the show's historical accuracy.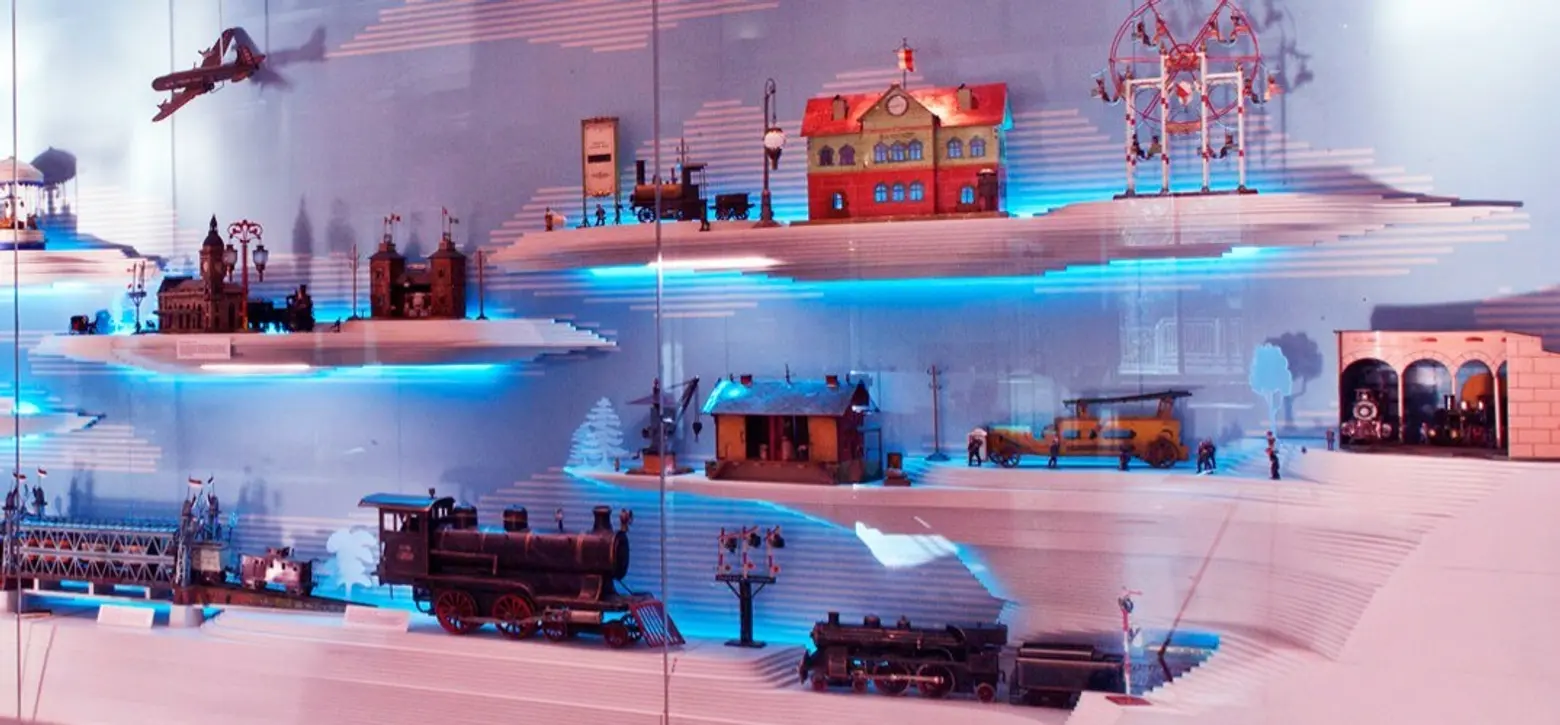 Antique toys from the Jerni Collection, photo courtesy of the New York Historical Society
2. Holiday Express, Toys and Trains from the Jerni Collection
New York Historical Society, 170 Central Park West, Upper West Side
Saturday, December 16, 3 pm to 4 pm
Take a tour of antique train and toys pulled from the renowned Jerni Collection, the world's most comprehensive collection of European and American toys. Hosted by the New York Historical Society, the docent-led tour takes visitors through a mountain landscape with a play town set from the 1890s. Tour-goers can expect to learn about the history of trains, including the rail-zeppelin, a German locomotive developed in the years following World War I. The tour, which permits admission to the rest of the gallery, costs $25 for adults, $20 for seniors and $5 for society members.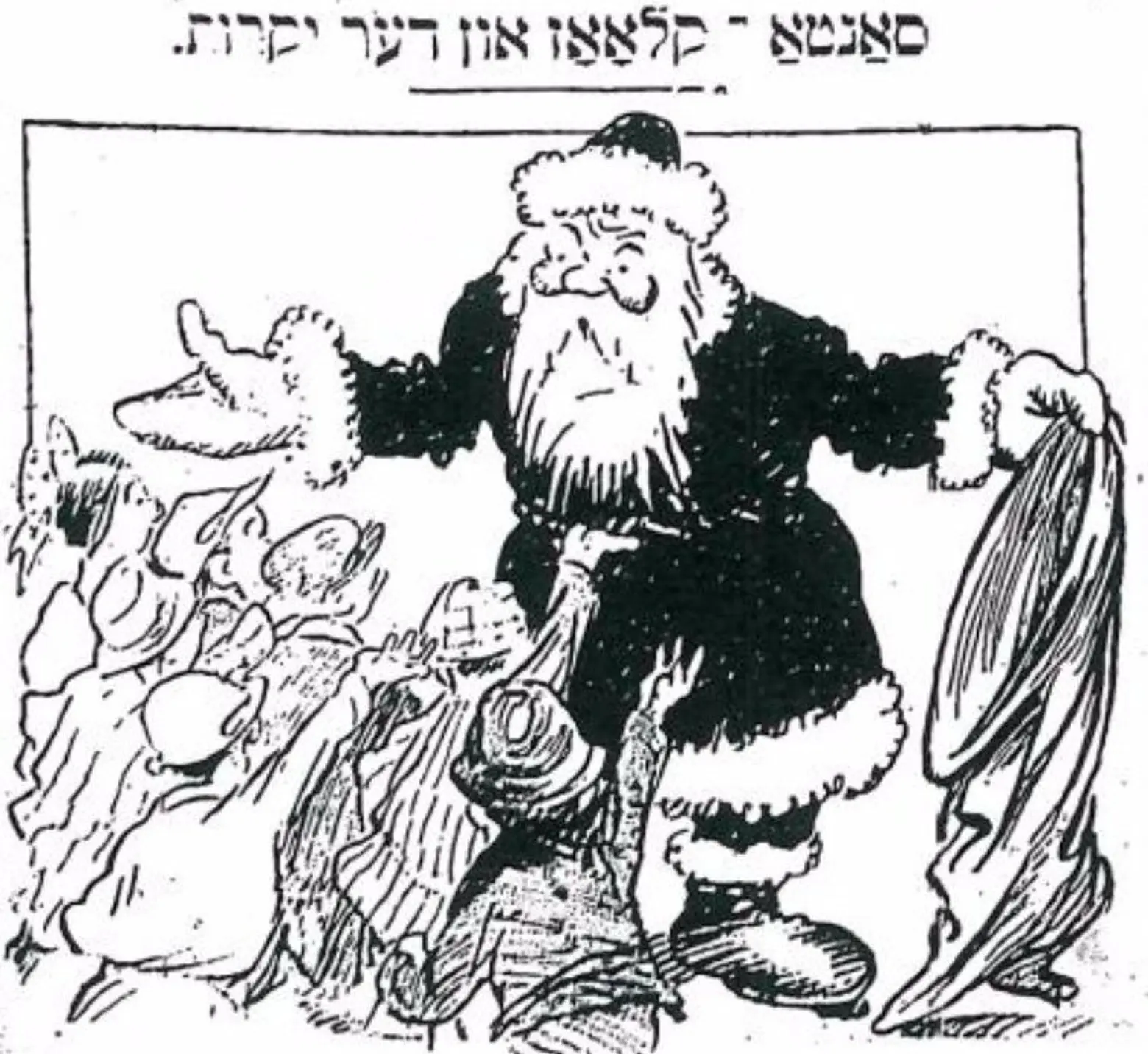 Forverts, December 24, 1916. Artist: Zuni Maud; via YIVO Institute
3. A Very Jewish Christmas
YIVO Institute for Jewish Research, 15 West 16th Street, Chelsea
Thursday, Dec. 21, 7 pm
Whether you celebrate Christmas, Hanukkah, Kwanzaa or all or none of the above, this event about the Jewish contribution to Christmas music is a can't miss for history nerds. Author Jody Rosen will discuss her book "White Christmas: The Story of an American Song" and there will be sing-a-longs to those "Jewishly-inflected" holiday songs. Following the event, guests will munch on Chinese takeout. Tickets to a Very Jewish Christmas go for $15 general admission and $10 for members and students.


The historic hotel dates back to 1799, photo courtesy of MVHM
4. Holiday Candlelight Tours
Mount Vernon Hotel Museum & Garden, 421 East 61st Street, Midtown
Dec. 1 & Dec. 2, 6:15 pm and 7:30 pm

As one of the few New York City buildings from the 18th century still standing, the Mount Vernon Hotel Museum & Garden easily attracts history buffs. The stone building was first constructed in 1799 as a carriage house for a 23-acre estate and later operated as a hotel in 1827 as an escape from busy city life. In 1939, after a restoration, the Colonial Dames opened the site to the public. The museum is getting a start to the holiday season by offering tours by candlelight, with classical music playing in the background. Tickets cost $20 for adults, $10 members and $5 for children aged 12 and under.

A flamenco dancer, photo courtesy of Flamenco Vivo Carlota Santana on Facebook
5. Navidad Flamenca
Bronx Museum of the Arts, 1040 Grand Concourse, the Bronx
Sunday, Dec. 11, 2 pm
For a vibrant history lesson jam-packed with fiesta music, check out the Bronx Museum of the Art's Navidad Flamenca event. Presented by Flamenco Vivo Carlota Santana II, the free event provides audience members with a rich history of the holiday customs celebrated in Argentina, Mexico, Colombia, Cuba and Puerto Rico. With music, carols and dance, the traditions of these Spanish-speaking nations come to life.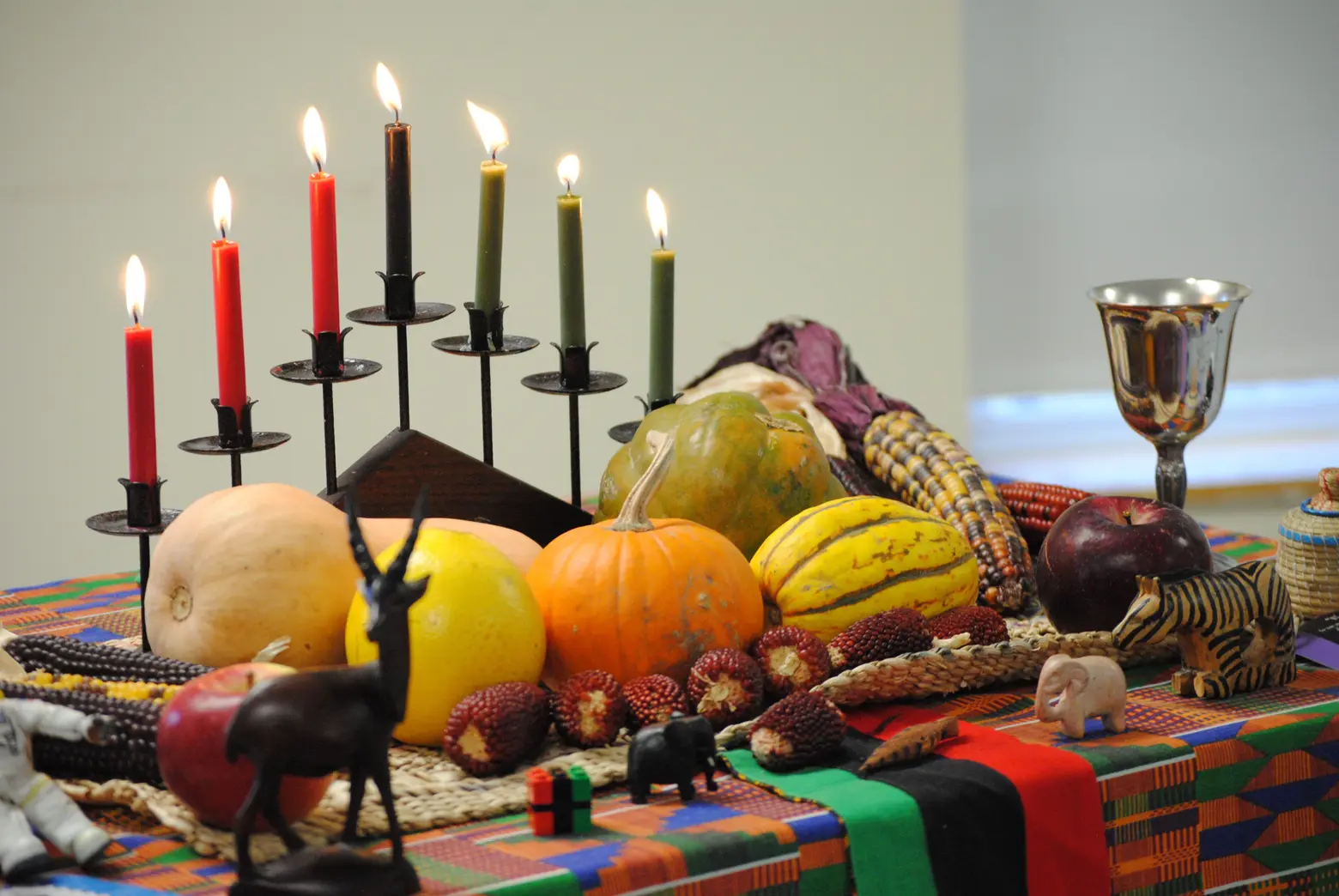 Photo courtesy of MCNY

A candle lighting ceremony in 2001, via MCNY
6. Kwanzaa and Hanukkah at the Museum of the City of New York
MCNY, 1220 Fifth Avenue at 103rd Street, East Harlem
Dec. 10 & Dec. 26
No matter what or how you choose to celebrate this holiday season, there is always room to learn more about another culture or tradition outside of your own. At MCNY this month, families can participate in various festive events, free with museum admission. On Tuesday, Dec. 26 from 11 am to 2 pm, the museum is hosting a Kwanzaa celebration to both dive into the history of the holiday as well as create a symbolic Mkeka placemat. On Sunday, Dec. 10 from 11 am to 2 pm, the museum will celebrate Hanukkah by pulling photos from their collection reflecting Jewish culture. Museum-goers will also enjoy a traditional snack and create a menorah.

The Washington Square Park Christmas Tree, photo courtesy of Jens Schott Knudsen on Flickr
7. West Village Holiday Lights
GVSHP, RSVP for location
Thursday, Dec. 7, 6:00 pm- 7:30 pm
The expert on all things New York City, Joyce Gold, leads a walking tour guide of the unique history of the West Village, with picture-perfect lights twinkling in the background. The free event explores the neighborhood's hidden gardens and complex network of streets. Add your name to the walking tour's waitlist here.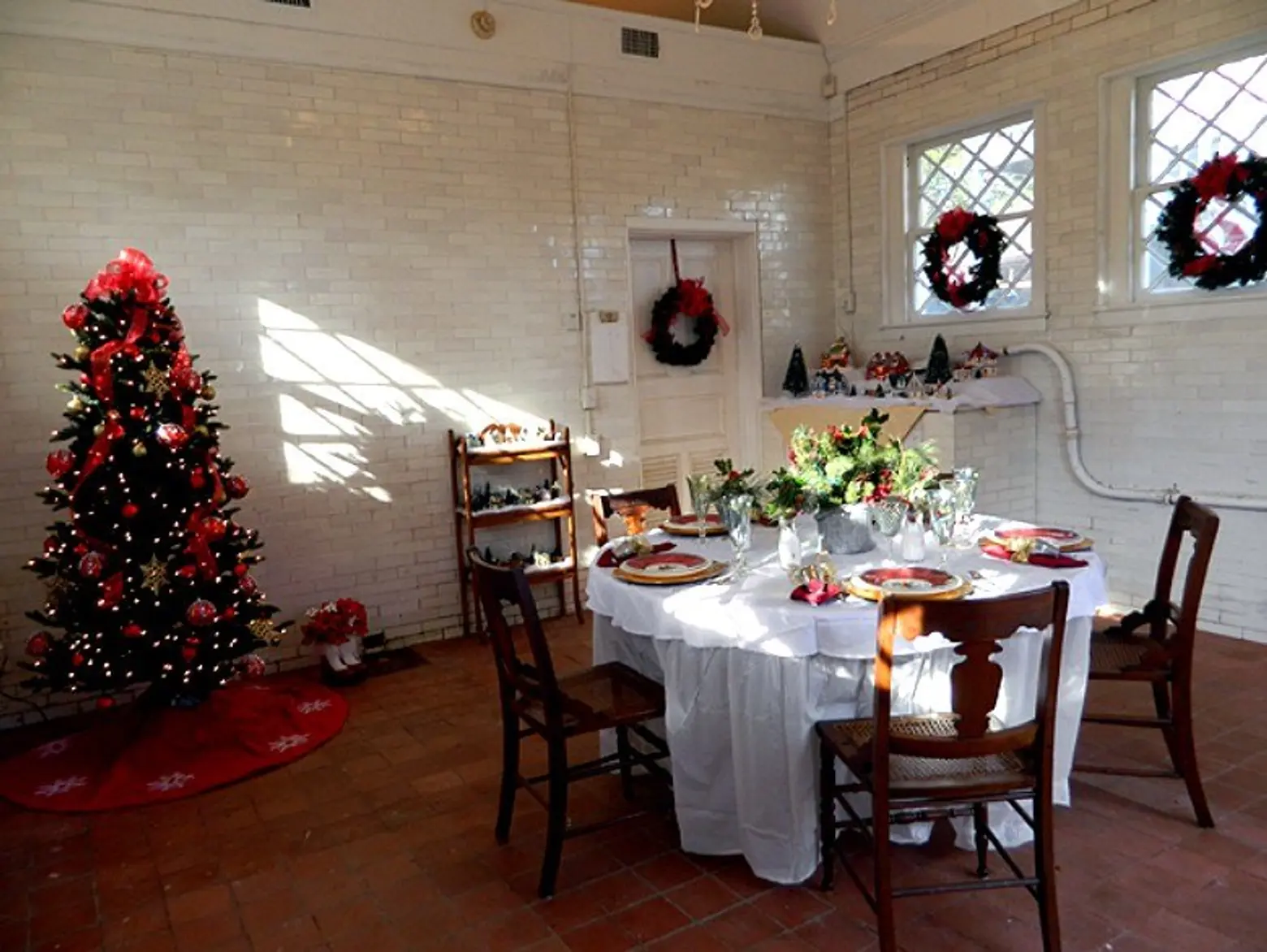 A home from a 2016 house tour, courtesy of the Historical Society of Islip Hamlet
8. The Historical Society of Islip Hamlet's Holiday House Tour
Trinity Lutheran Church, Islip, Long Island
Sunday, Dec. 3, 12 pm- 5 pm
For those interested in historical and architecturally unique homes, check out this holiday house tour on Long Island. Hosted by the Historical Society of Islip Hamlet, the self-guided tour takes you to homes decorated for the holidays, with guides dressed in Victorian garb. In addition to geeking out over original features, there will also be an auction, live entertainment and a 50/50 raffle. Admission costs $20 on Eventbrite or $25 at the door.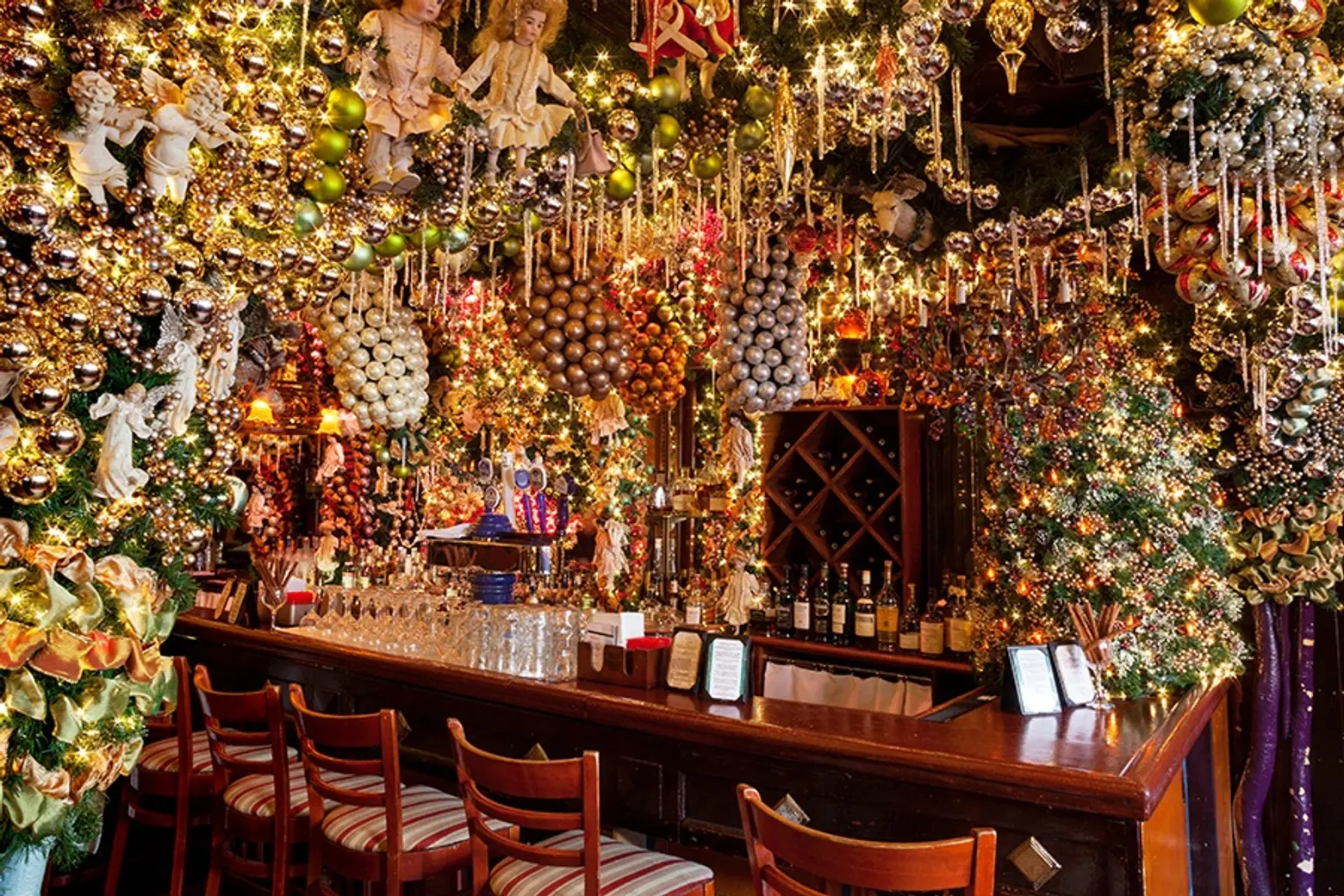 The 15,000 ornaments displayed at Rolf's are a must-see holiday event in NYC, photo courtesy of James and Karla Murray for 6sqft
9. Christmas History in Gramercy
The Municipal Art Society of New York
Saturday, Dec. 2, 11 am- 1 pm
Join 6sqft senior editor Dana Schulz and the Municipal Art Society on a walking tour around the historic Flatiron and Gramercy neighborhoods and learn about the many holiday traditions that got their start in New York City. Stops include Pete's Tavern, where O. Henry wrote the Christmas classic "The Gift of the Magi" and Rolf's German Restaurant, home to 15,000 ornaments and 10,000 lights. Buy tickets to the event, $30 for non-members and $20 for members, here.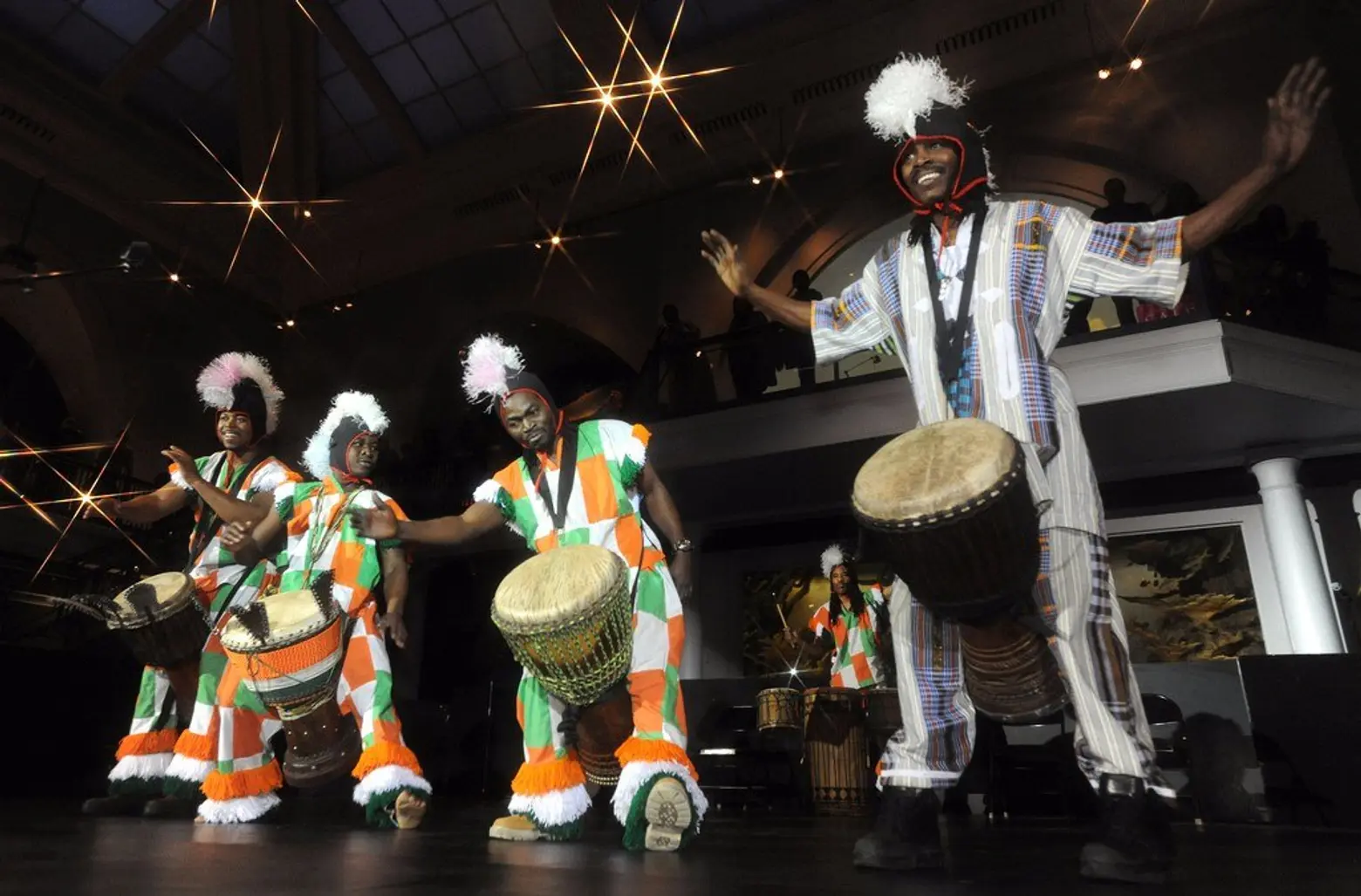 The 2010 Kwanzaa celebration at AMNH, photo courtesy of AMNH/R. Mickens on Flickr
10. Kwanzaa Celebration at the American Museum of Natural History
AMNH, Central Park West at 79th Street, Upper West Side
Saturday, Dec. 30, 12 pm- 5 pm
This event is way more than just a history lecture. At the Natural History Museum's Kwanzaa event, visitors will celebrate African-American heritage and the seven principles it's rooted in, known as Nguzo Saba. Through live music, as well as a market with goods from local artisans, guests receive a truly immersive and communal experience. Located at the Milstein Hall of Ocean Life, the event is free with museum admission.
RELATED: