NYC's best art installations and exhibits to get you in the holiday spirit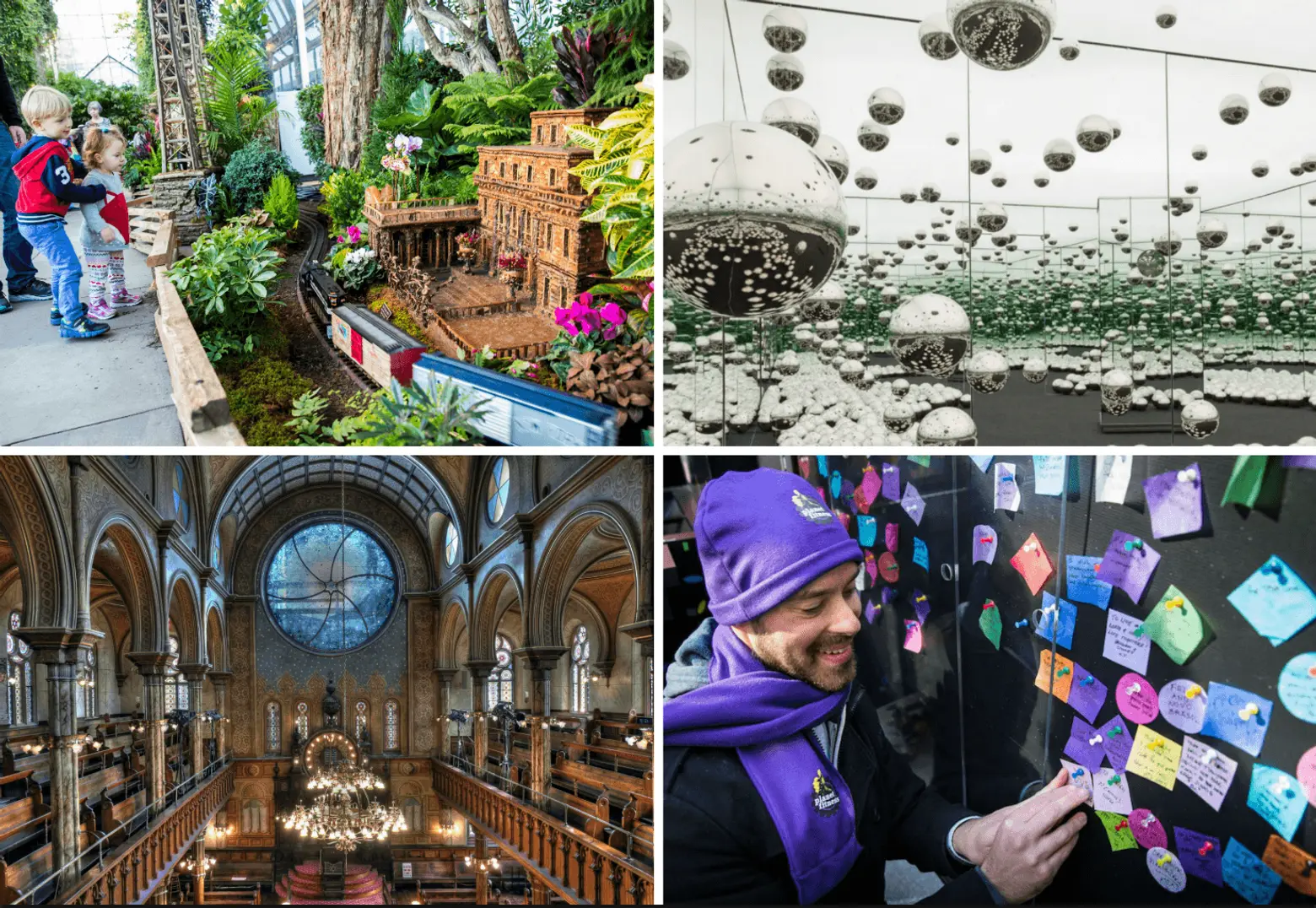 The holiday season in New York is one of the most magical times, packed with lots of events to perpetuate the experience. Aside from ice skating, holiday-themed bars, and the tree at Rockefeller Center, be sure to tuck into these art exhibitions and events to get you into the spirit! From old standbys like the New York Botanical Garden's Holiday Train Show to contemporary offerings like Yayoi Kusama's glittering installations in Chelsea and Erwin Redl's haunting field of glowing orbs at Madison Square Park, we've rounded up the 14 best must-see artsy exhibits this year.
1. Yayoi Kusama, Festival of Life
David Zwirner, 525 & 533 West 19th Street
Through Saturday, December 16
The lines may be endlessly long, but Kusama's infinity rooms are THE exhibitions to see, full of the seasons' favorite elements- sparkly lights and reflective orbs! Don your holiday best and get inside for the selfie of your life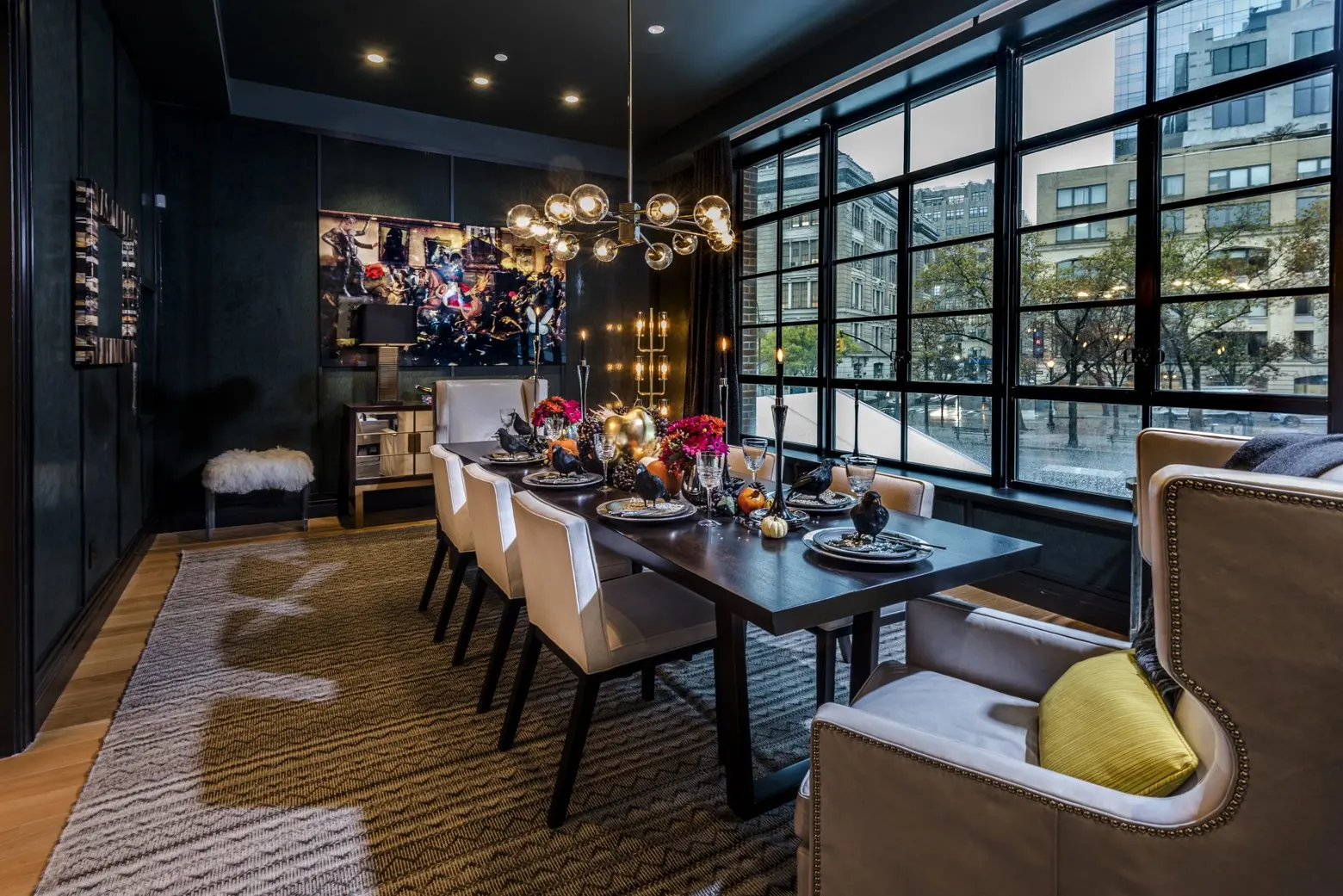 The 2016 Holiday House
2. 10th Annual Holiday House NYC
The Academy Mansion, 2 East 63rd Street
Through Wednesday, December 6
Holiday House returns to the gorgeous Academy Mansion for its 10th year, celebrating interior design for a great cause. Get into the holiday spirit and shop this showhouse where top interior designers and lifestyle brands showcase their talent to raise critical funds for the prevention and cure of breast cancer.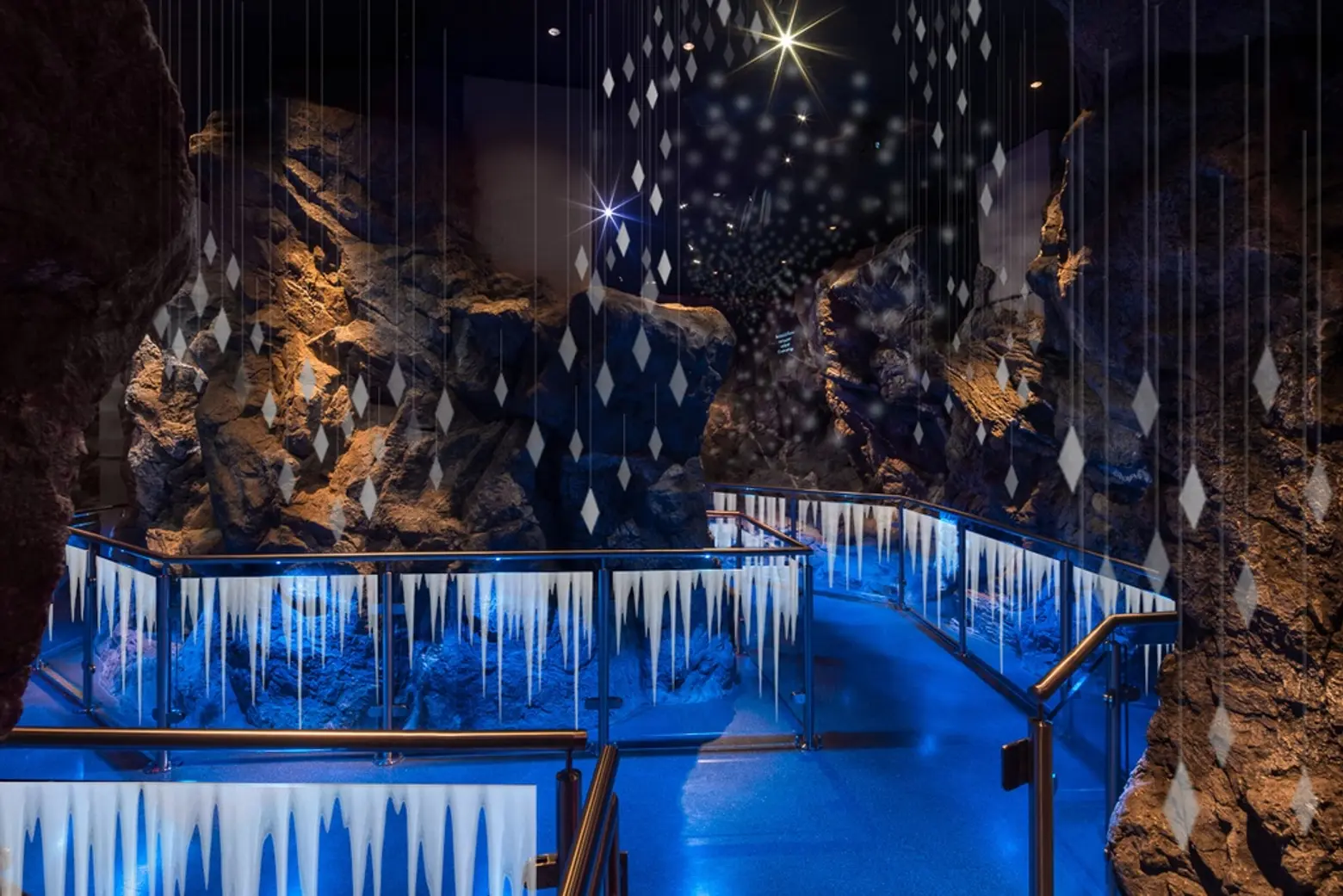 Photo via One World Observatory
3. Winter Onederland at One World Observatory
One World Trade Center
Through January 7. 2018
Enjoy the holidays from 1,250 feet above ground. The Observatory will be transformed into a multifaceted, "whimisical holiday journey." Great for kids and adults alike, the experience includes Snowy Skypods, in which the Western Hemisphere's fastest elevators will present a snowy show of NYC history, the Glacier Cave, "a magical underground winter grotto," Santa's Village, and a giant snow globe for all your Instagram needs.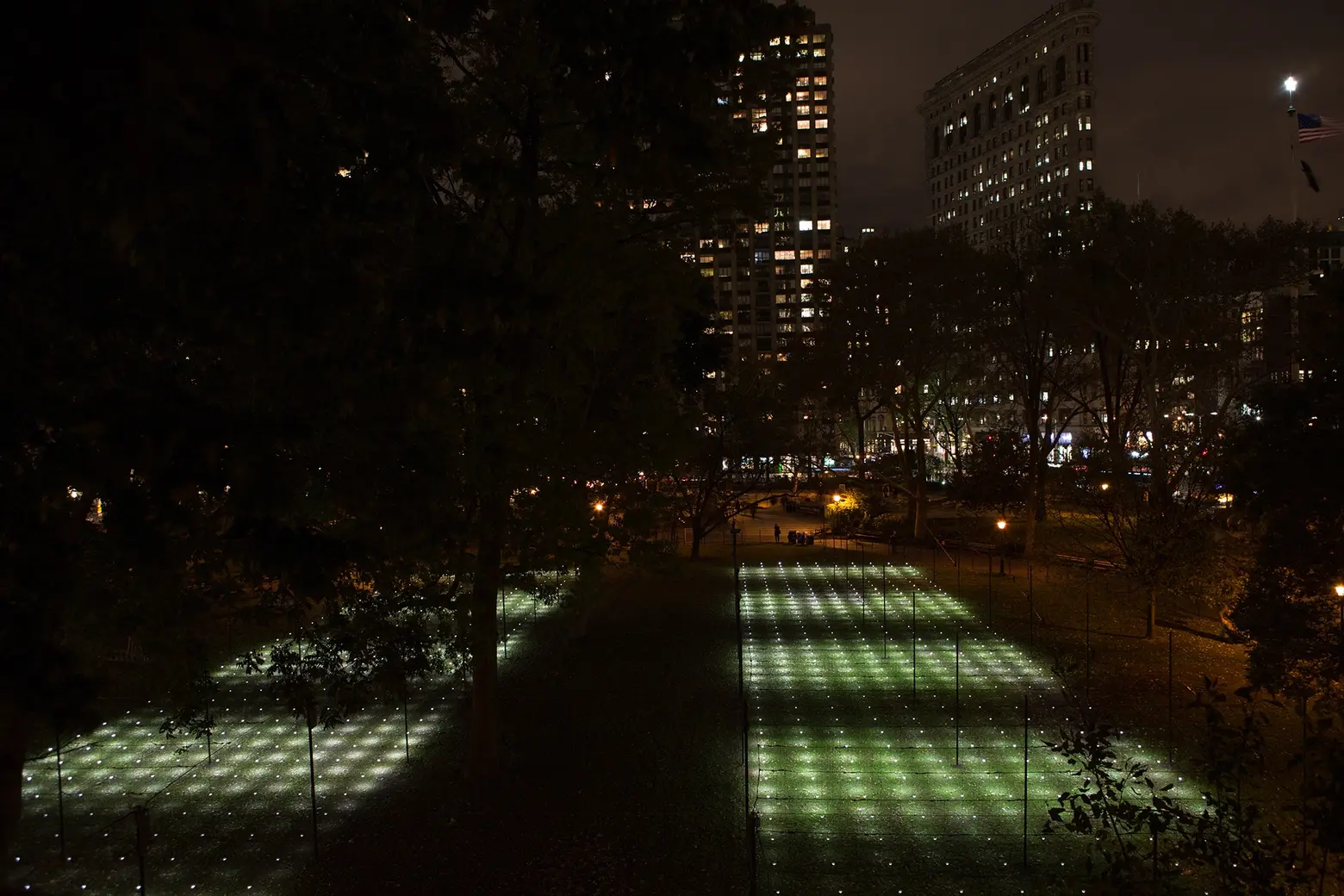 Erwin Redl, Whiteout, 2017. © Erwin Redl. Photo: Rashmi Gill
4. Erwin Redl, Whiteout
Madison Square Park, 23rd Street and Madison Avenue
Through Sunday, March 25
Hundreds of transparent white spheres will illuminate the frosty grounds of Madison Square Park with LEDs this winter season. The orbs will sway and undulate, creating a wave of light seen from afar.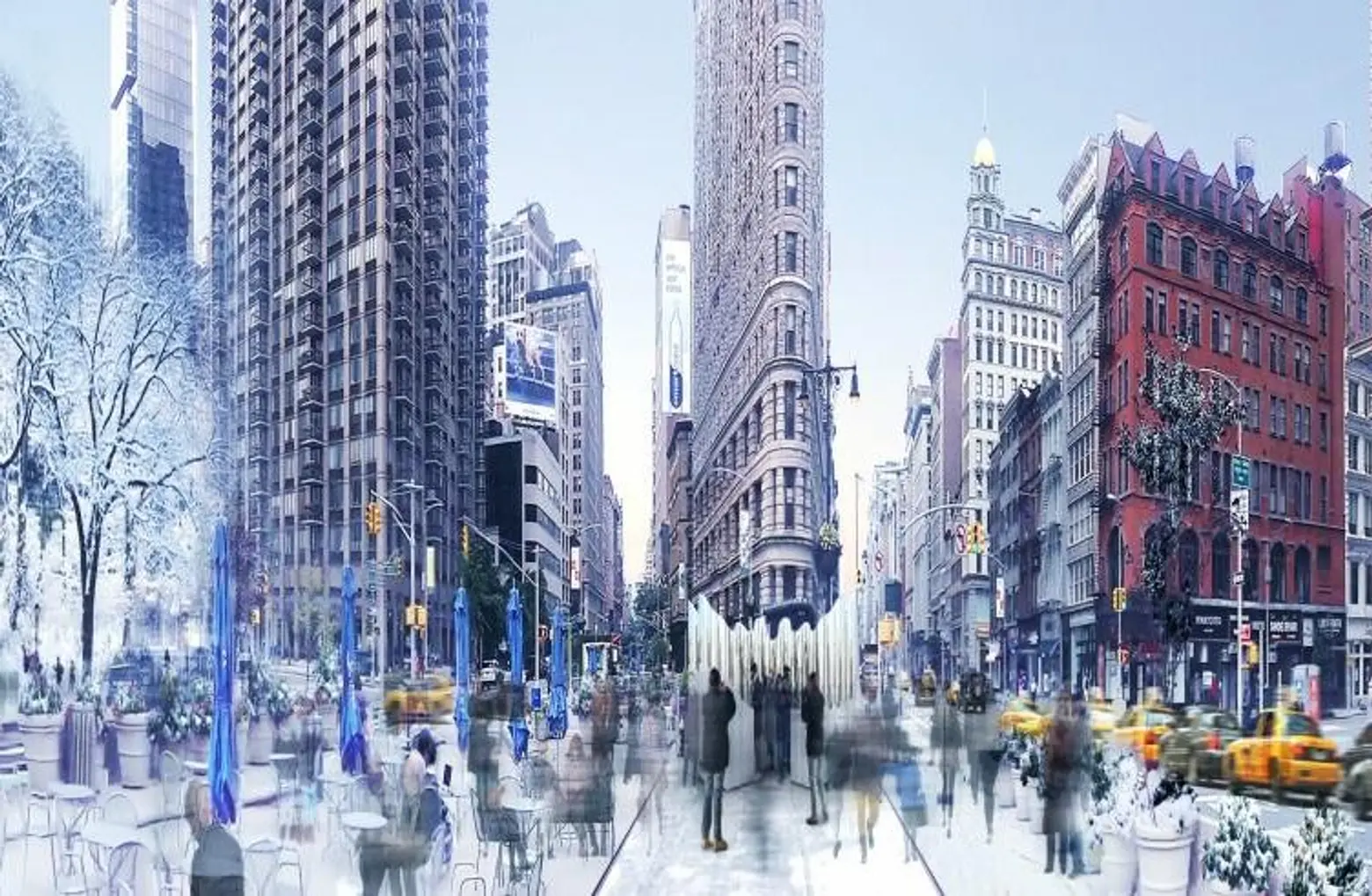 Image courtesy of Future Expansion
5. Future Expansion: Flatiron Reflection
Intersection of 23rd Street and Broadway/Fifth Avenue
Beginning Monday, November 20
The winner of the fourth annual Flatiron Public Plaza Holiday Design Competition will bring the design team Future Expansion's glittering temporary landmark to adorn the Flatiron building. A bundle of shimmering tubes will create private niches as well as a swooping and sparkling form that will isolate the image of the Flatiron Building against the wintry skyline.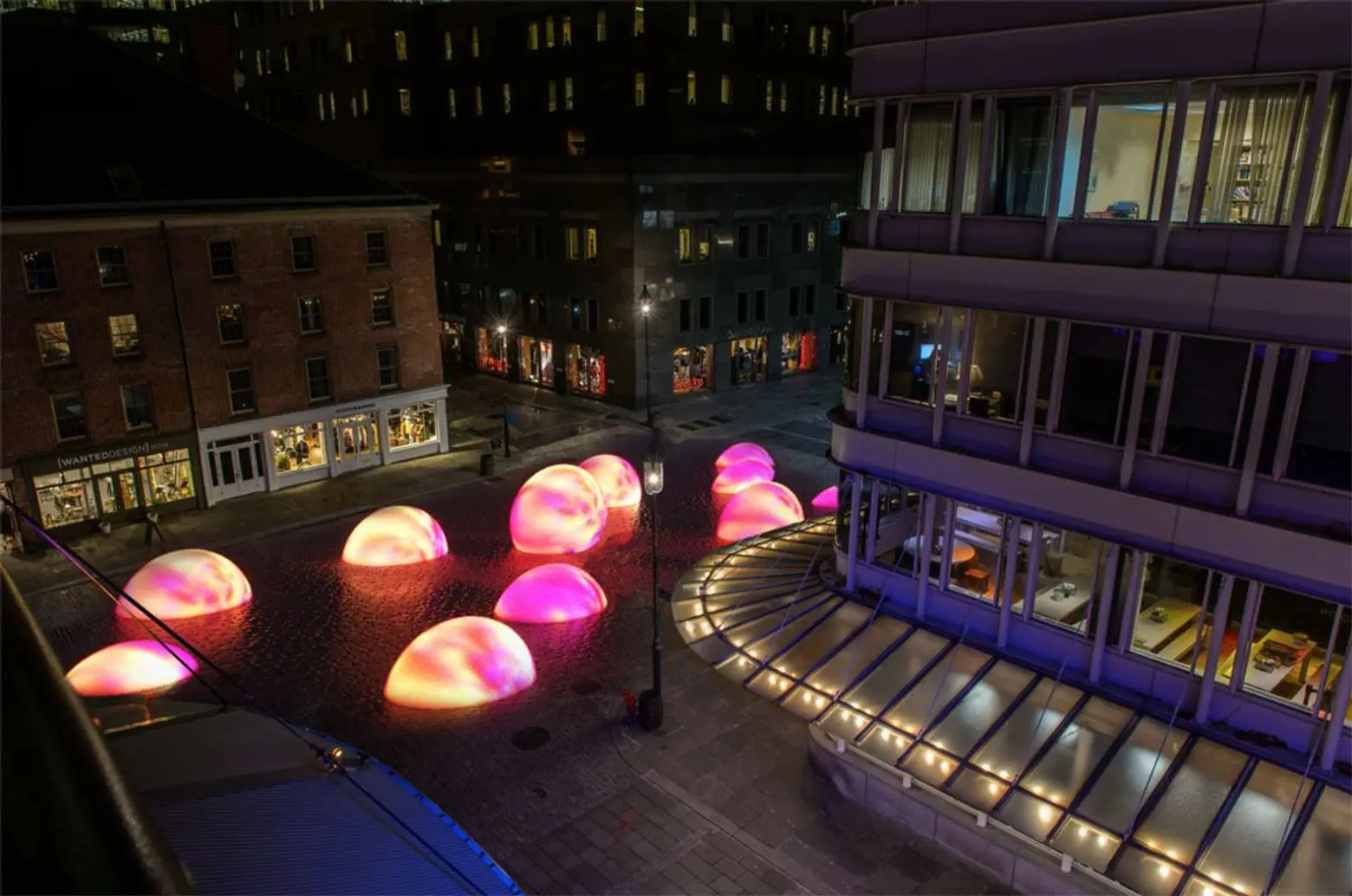 Image courtesy of Alexander Green and Symmetry Labs
6. Sea of Light: An Interactive Journey Through Light and Sound
The Seaport District, 19 Fulton Street
Opening Tuesday, December 5, 2017
Symmetry Labs has taken the winter light show to the next level- creating a fully immersive sensory adventure. The glowing installation will light up South Street Seaport for three months, but the FREE (with RSVP) opening will feature live music, food, and free mulled wine and hot chocolate. (get your tix now)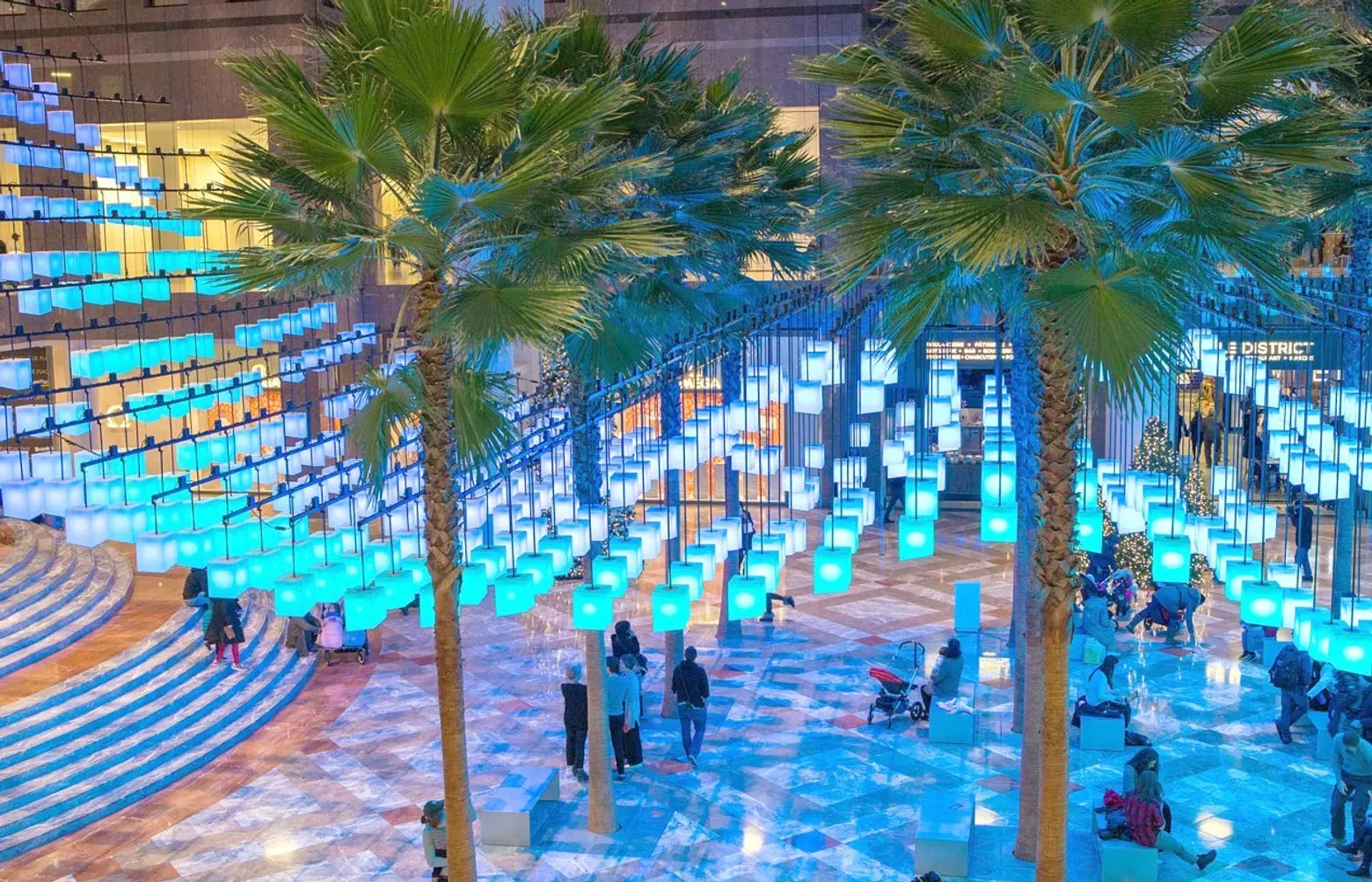 Image by Arbuckle Industries
7. Luminaries
Brookfield Place, Winter Garden, 230 Vesey Street
Wednesday, November 29 – Friday, January 5
LAB at Rockwell Group has teamed up with Brookfield Arts once again to transform the Winter Garden into a luminous wonderland. A canopy of hundreds of LED lanterns create a magical glow, joined by Three Wishing Stations on the ground, which allow visitors to "send" a wish to the canopy of lanterns above, translating the wish into a mesmerizing display of lights and colors.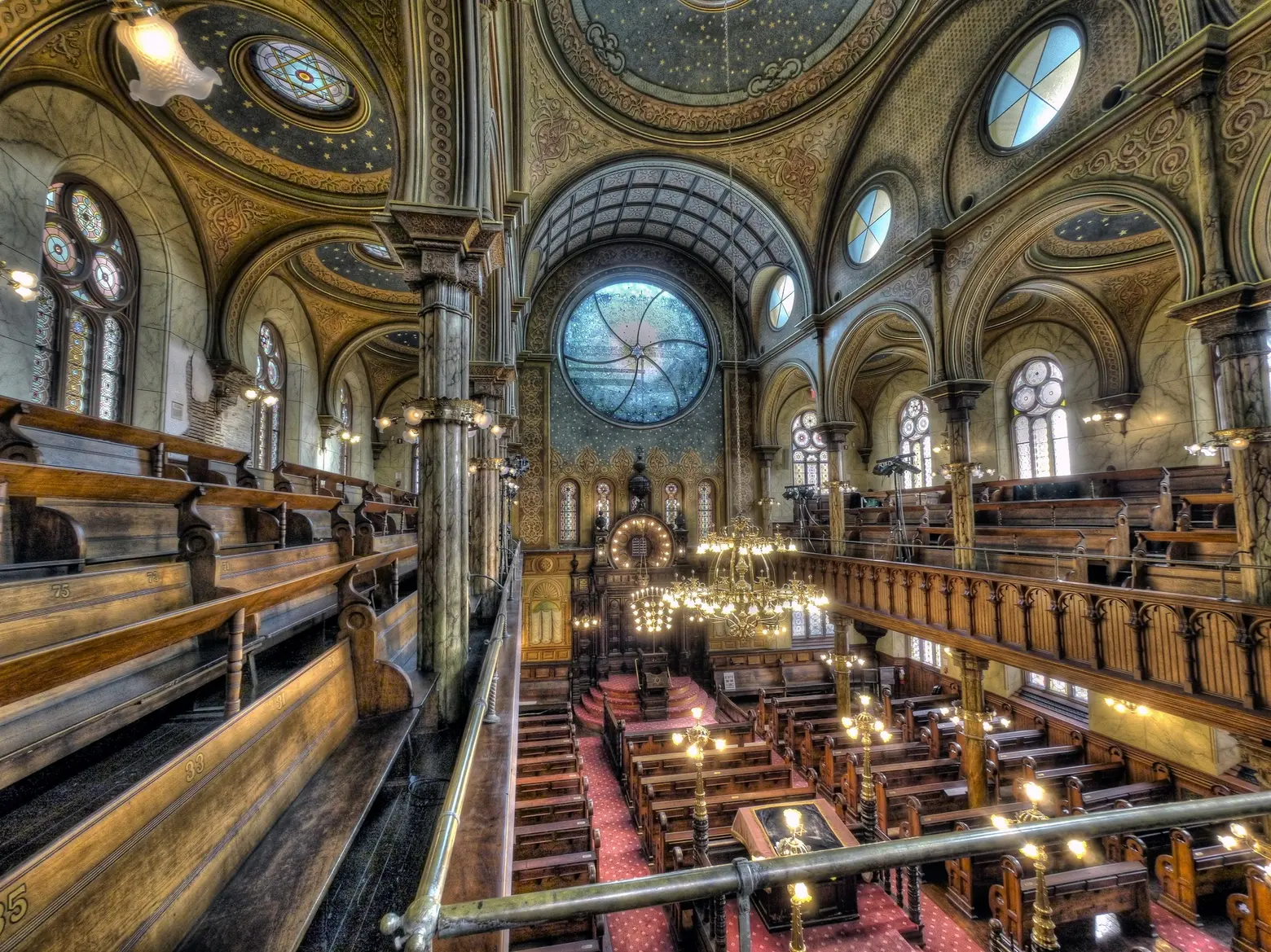 Museum at Eldridge Street, via Wasabi Bob/Flickr
8. Let There Be Light!
The Museum at Eldridge Street, 12 Eldridge Street
Opens on Thursday, November 30 from 6-8pm and on view through January 2
Check out over 100 unique and quirky menorahs amidst the historic interiors of the Eldridge Street Synagogue. From the Lori and David Moore family collection, the menorahs range from a post-9/11 American flag menorah to traditional Chanukah lamps from around the world to a menorah made of mah jongg tiles.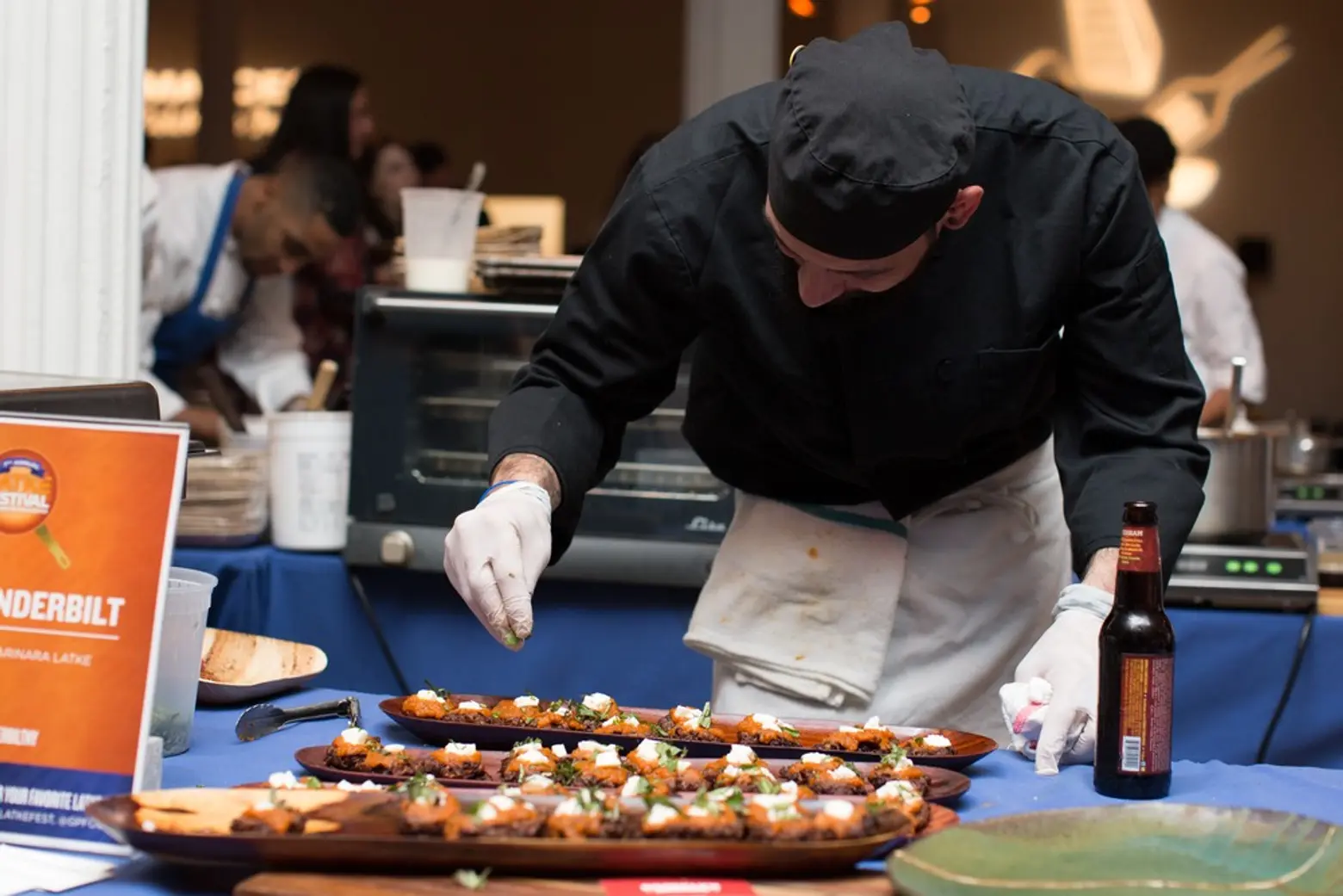 Via the Latke Festival
9. Latke Festival
Brooklyn Museum, 200 Eastern Parkway
Monday, December 18 from 6-8:30pm
Of the culinary arts category, the Latke Festival is a fun and tasty way to celebrate the festival of lights. Now in its ninth year, the tasting event "celebrates the best and most creative potato pancakes in New York City" with a panel of celebrity judges and proceeds benefiting the Sylvia Center.
Image via NBCUniversal International Studios
10. Downton Abbey: The Exhibition
218 West 57th Street
Starting Saturday, November 18, 2017
What could be better than an Edwardian Christmas? Experience the fashion, the history and the furnishings of your favorite English manor! They'll even have special "Dine at Downton" events, and special holiday events in the manor.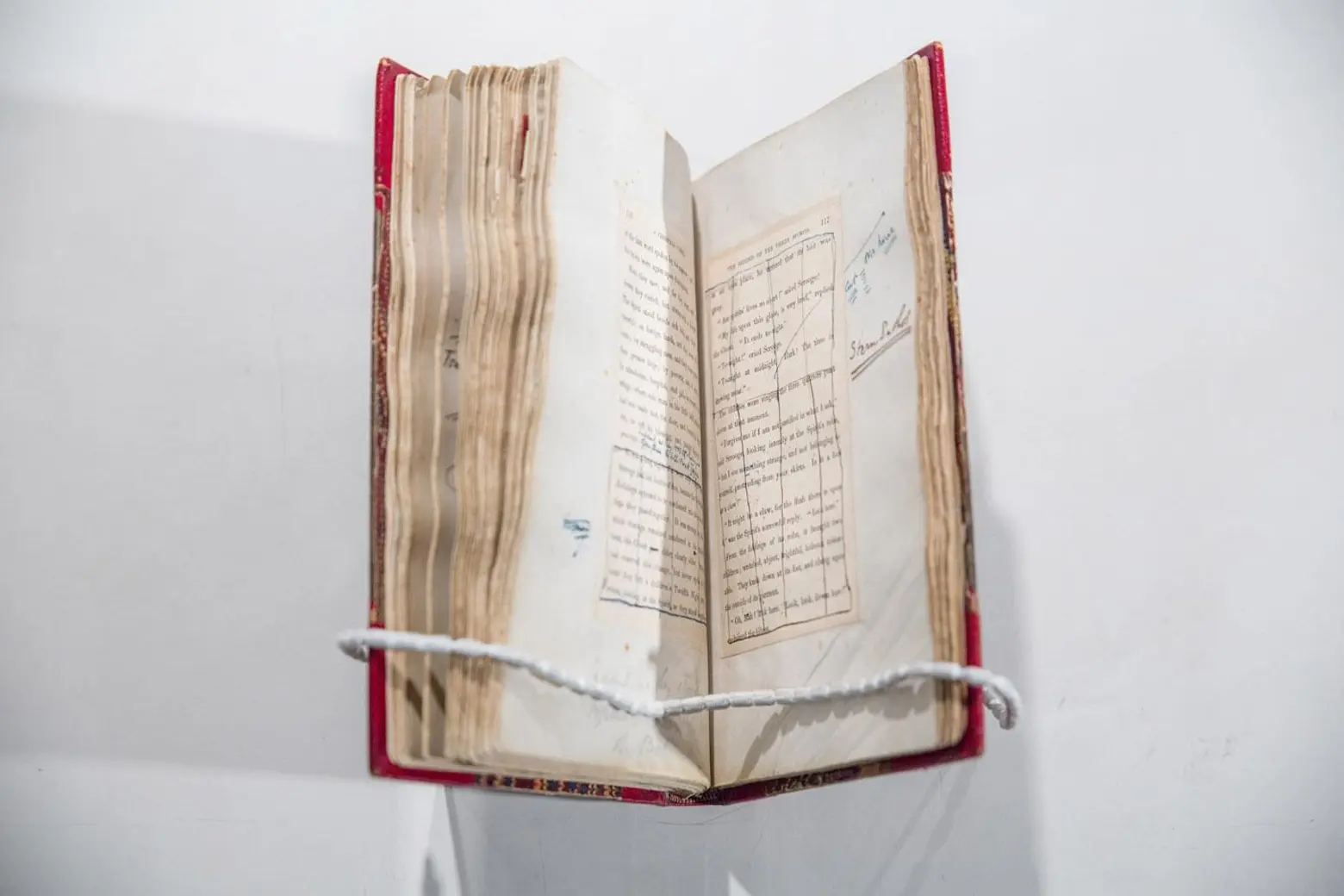 Charles Dickens's prompt copy of A Christmas Carol, via NYPL
11. A Writer's Christmas: Dickens & More
New York Public Library, 476 Fifth Avenue
Tuesday, November 21, 2017 – Monday, January 8th, 2018
The New York Public Library celebrates the "holiday spirit" expressed by a small group of literary luminaries, including an original copy of Charles Dickens's A Christmas Carol.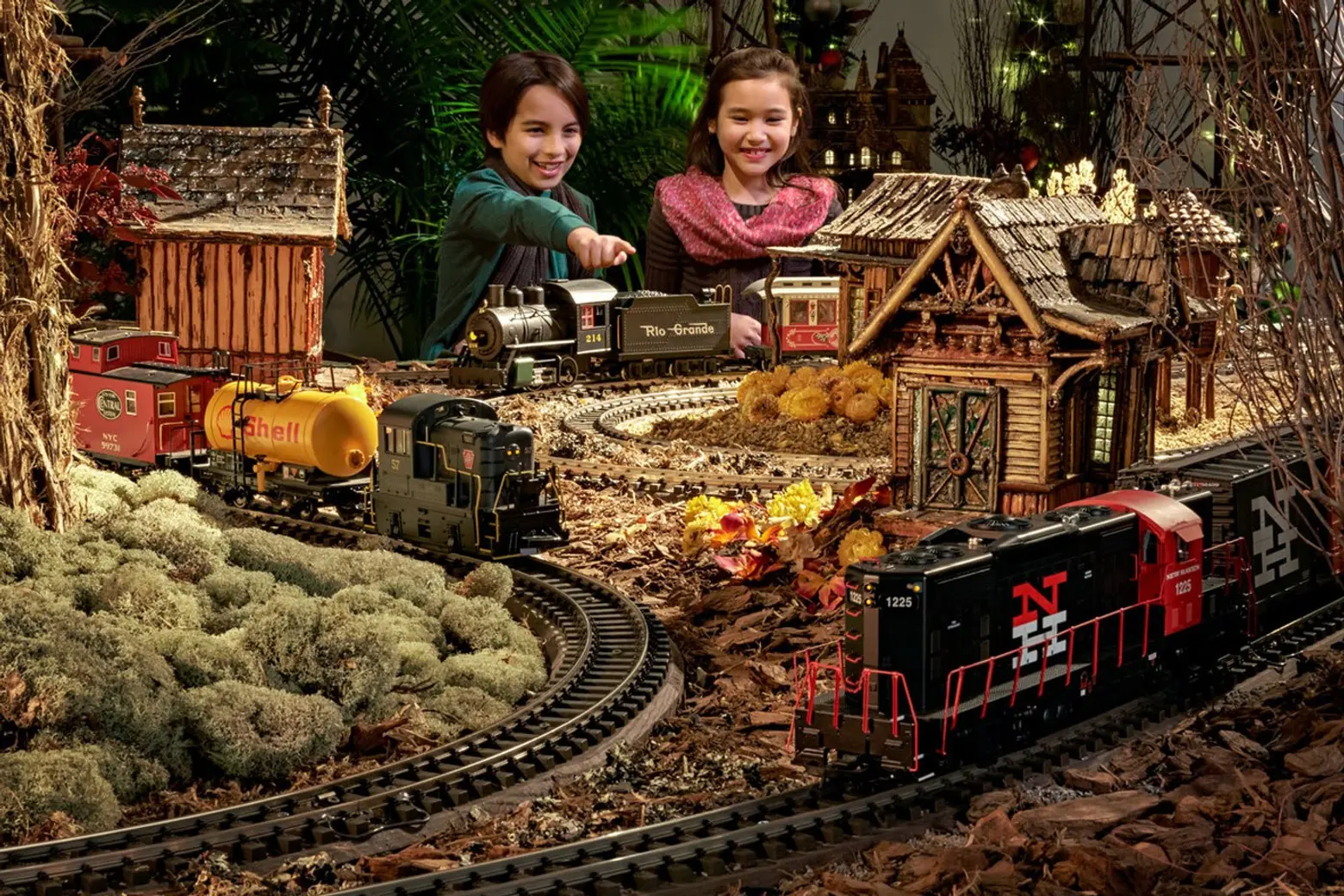 Photo via NYBG
12. Holiday Train Show
New York Botanical Garden, 2900 Southern Boulevard, Bronx
Wednesday, November 22, 2017 – Monday, January 15, 2018
Each year, the botanical garden honors the architectural gems of New York with a holiday train that winds its way around 150 landmarks, each re-created with bark, leaves, and other natural materials. Bring the kids, or visit for one of the adults-only Bar Car Nights!


Image via MCNY
13. New York on Ice: Skating in the City
Museum of the City of New York, 1220 5th Avenue & 103rd Street
Wednesday, December 20, 2017 – Sunday, April 15, 2018
The quintessential New York past time, this exhibition invites visitors to explore how ice-skating evolved in the city from its colonial Dutch and British origins to become a 19th-century craze, and the modern right-of-passage during the holiday season.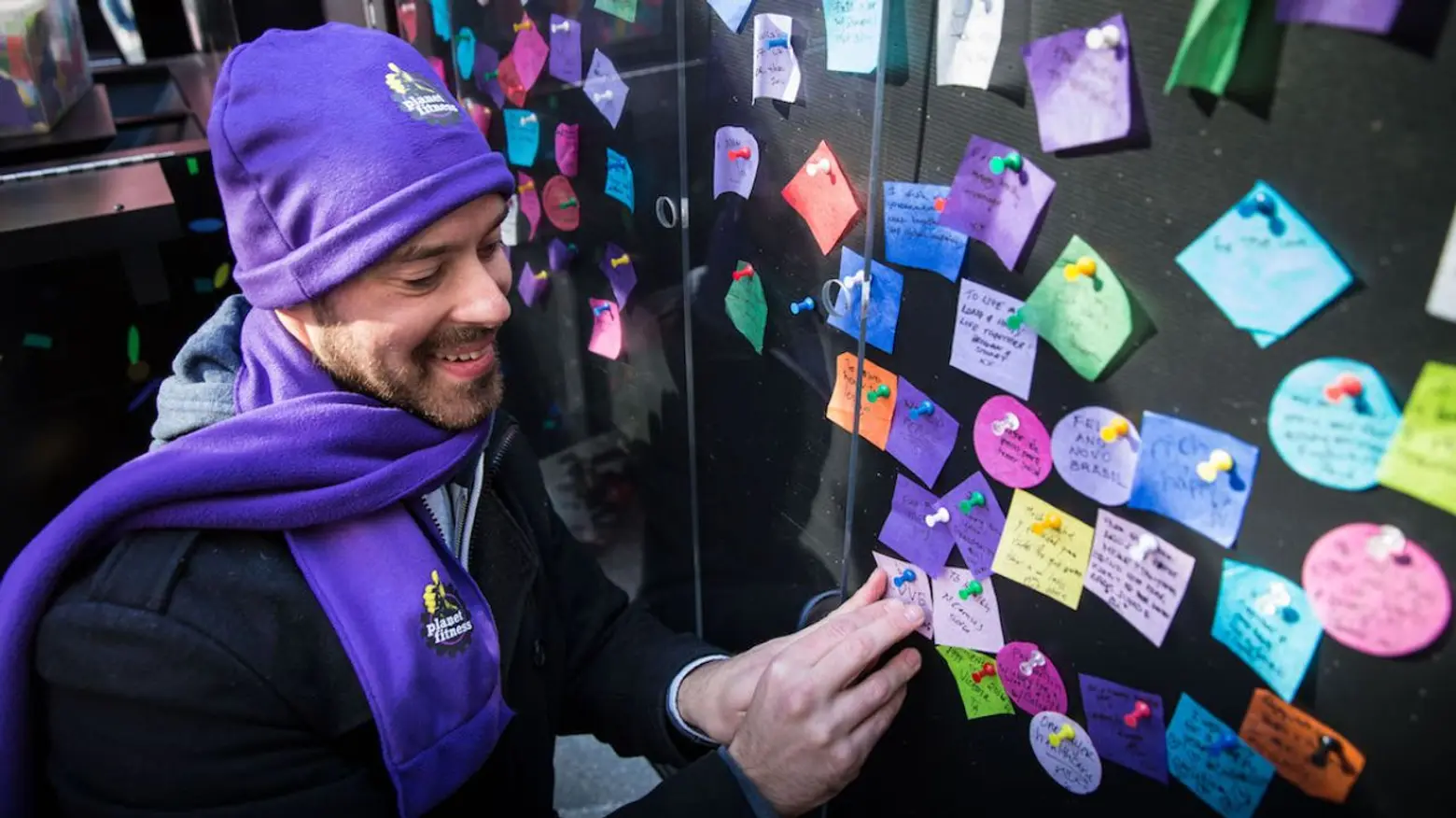 Photo via Countdown Entertainment LLC

14. NYE Wishing Wall
Broadway between 42nd and 47th Sts
Friday, December 1- Friday, December 29, 2017
For all of December, stop by the wishing wall and write down your 2018 wish. At midnight on December 31, your wish will join the flutter of confetti that is unleashed during the ball drop!