The 10 best bike shops in New York City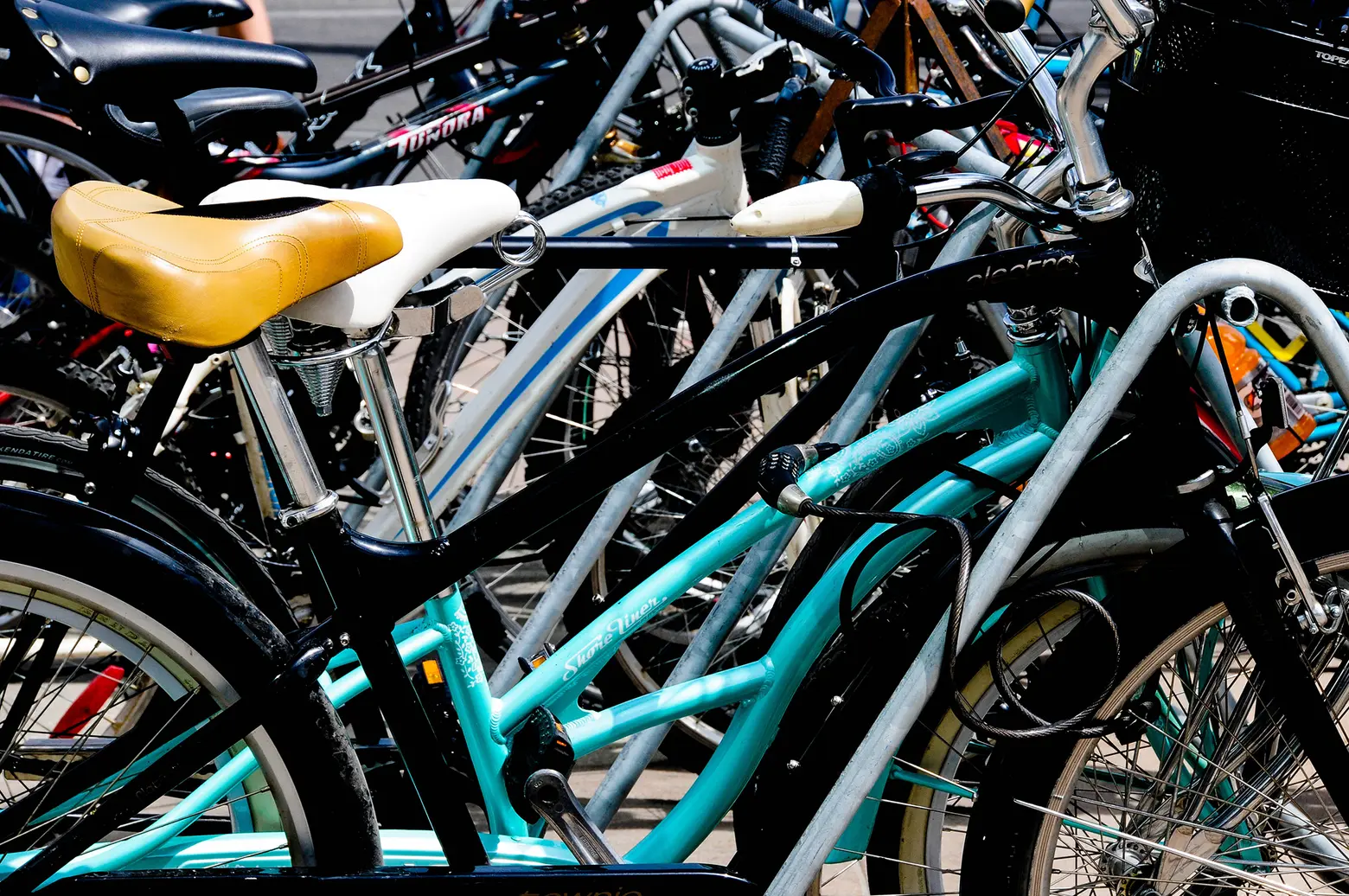 Considered an essential business, bike shops in New York City are staying open to keep cyclists moving during this unprecedented crisis. With gyms and playgrounds closed, and many avoiding public transit, New Yorkers are taking to two wheels to get exercise and fresh air, especially as the weather starts to warm. With modified hours and social distancing measures in place, bike shops across the five boroughs are taking their role as essential businesses seriously. For both newbie bikers and veteran cyclists alike, we've rounded up some of our favorite local shops that remain open.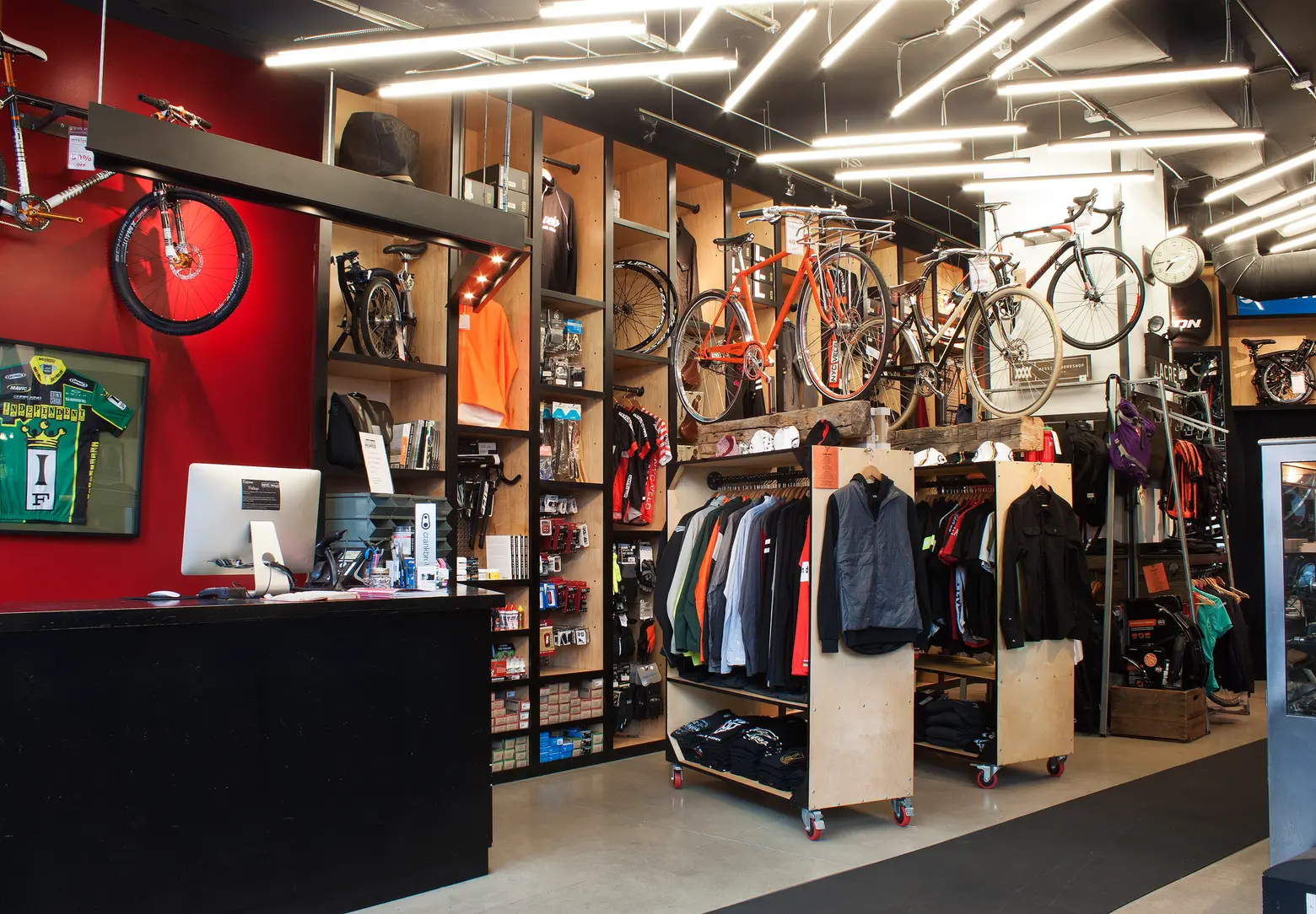 Photo courtesy of NYC Velo
NYC Velo
66 2nd Avenue, 590 West 45th Street 
Serving the East Village and Hell's Kitchen, NYC Velo is perfect for both rookie bikers and lifelong cyclists. The experienced staff is ready to help with bike sales and service while maintaining social distance regulations. NYC Velo's retail spaces are open by appointment only, and customers must wear masks and gloves when in the shop. Getting your bike serviced is available via appointment, with payments accepted remotely. The store is also able to deliver some items to your door, with the option for pick-up available. All questions and appointment inquiries should be directed to [email protected].
Bicycle Habitat
476 5th Avenue, 228 7th Avenue, 560 Vanderbilt Avenue
After closing all three of its locations, Bicycle Habitat has reopened this month its stores in Park Slope, Prospect Heights, and Chelsea to "help other essential staff get to the myriad jobs that fight the virus or make it possible for others to shelter in place." Bicycle Habitat is minimizing entry into the stores (customers should wear masks) and helping customers curbside, with online orders available for in-store pickup. All stores are running on a modified schedule. Email [email protected] for general questions.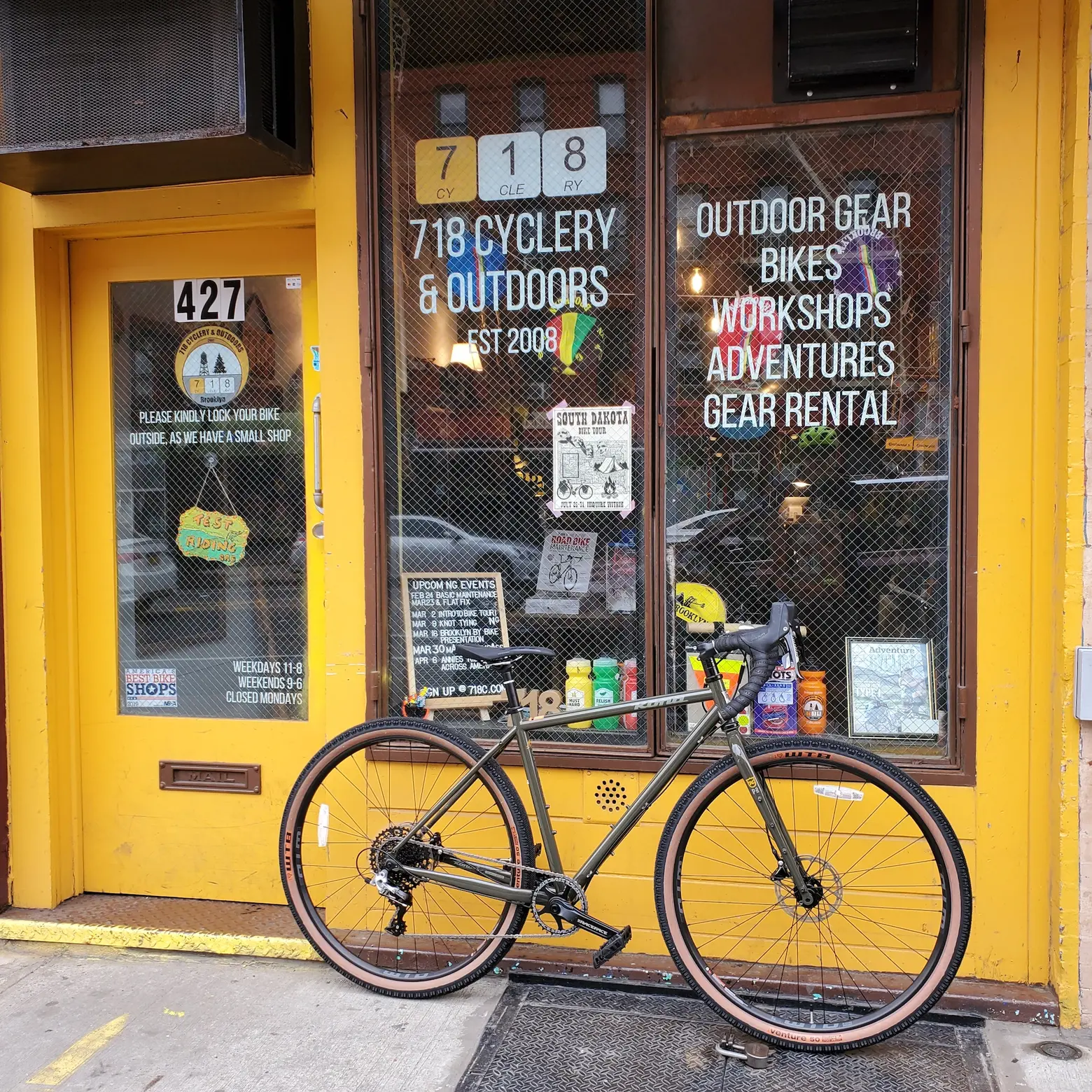 Photo courtesy of 718 Cyclery
718 Cyclery
427 7th Avenue
For over a decade, 718 Cyclery has served the Brooklyn neighborhood of Park Slope. Located on 7th Avenue between 14th and 15th Streets, the store is open for business for regular hours, but with some changes. Just one customer will be allowed into 718 Cyclery at a time, with social distancing measures in place.
Toga Bikes
110 West End Avenue
Toga Bikes, which first opened in 1967, offers a range of bicycles, from road and mountain to triathlon and hybrid. Located in the Lincoln Square neighborhood, the bike shop is open from 11 a.m. to 7 p.m. Monday through Friday, 10 a.m. to 6 p.m. on Saturday, and 11 a.m. to 6 p.m. on Sunday.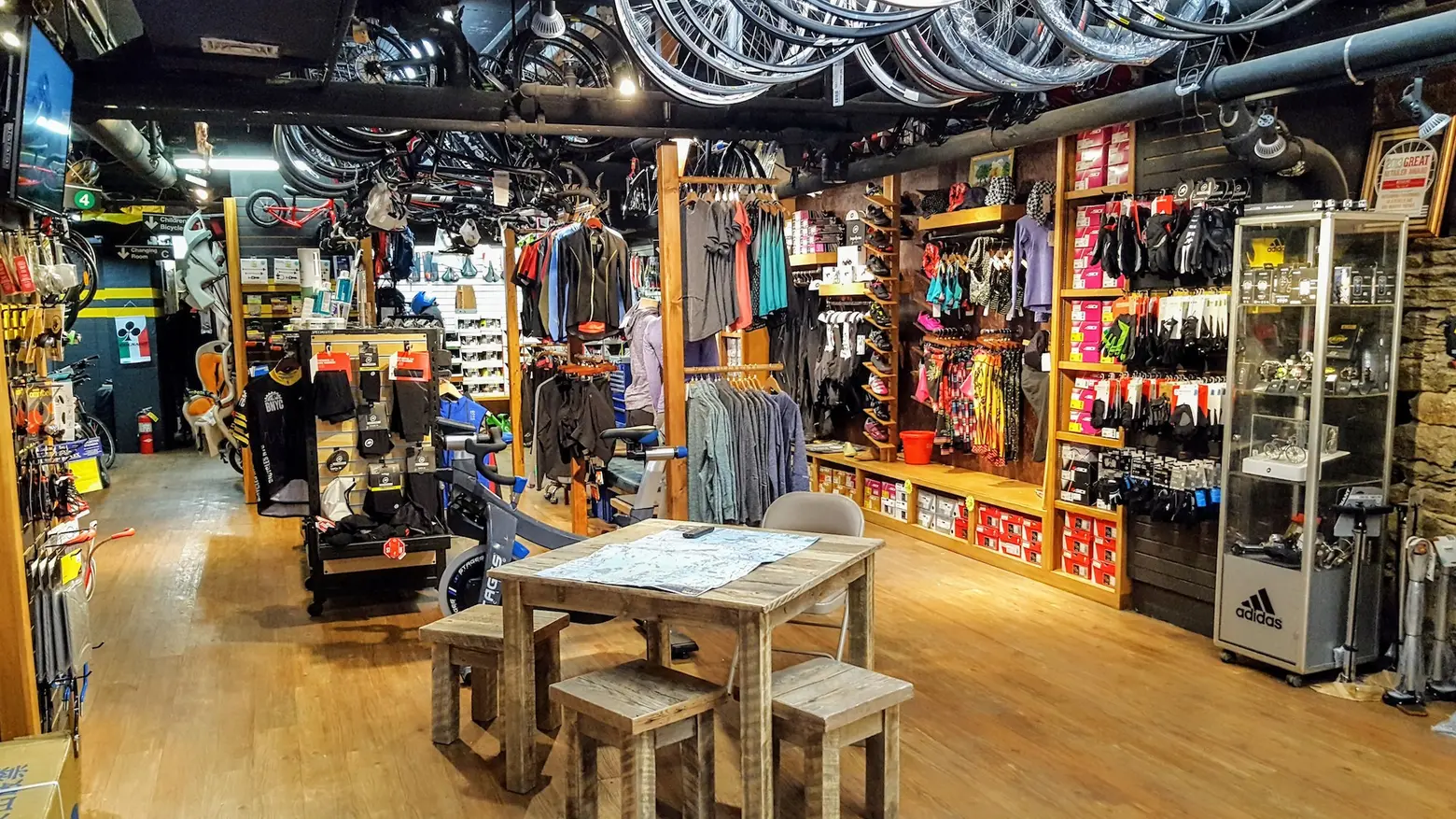 Photo courtesy of Bicycles NYC
Bicycles NYC
1400 3rd Avenue
On the Upper East Side, Bicycles NYC remains open to help with all of your cycling needs. Open every day (except Tuesdays) from 9 a.m. to 6 p.m., the bike shop is offering delivery and pick-up service. All customers who wish to visit the store must make an appointment and the store is asking for service to be pre-paid. Face coverings are required to enter the store.
Kickstand Bicycles
316 East 49th Street
Tucked in the ground floor of a building on East 49th Street, Kickstand Bicycles is open and ready to help find the best bike for you. Known for its friendly service, the neighborhood shop is open Monday through Friday from 11 a.m. to 7 p.m., 10 a.m. to 6 p.m. on Saturday, and 11 a.m. to 6 p.m. on Sunday. Direct any inquiries here, or call Kickstand Bicycles at (212) 486-0524.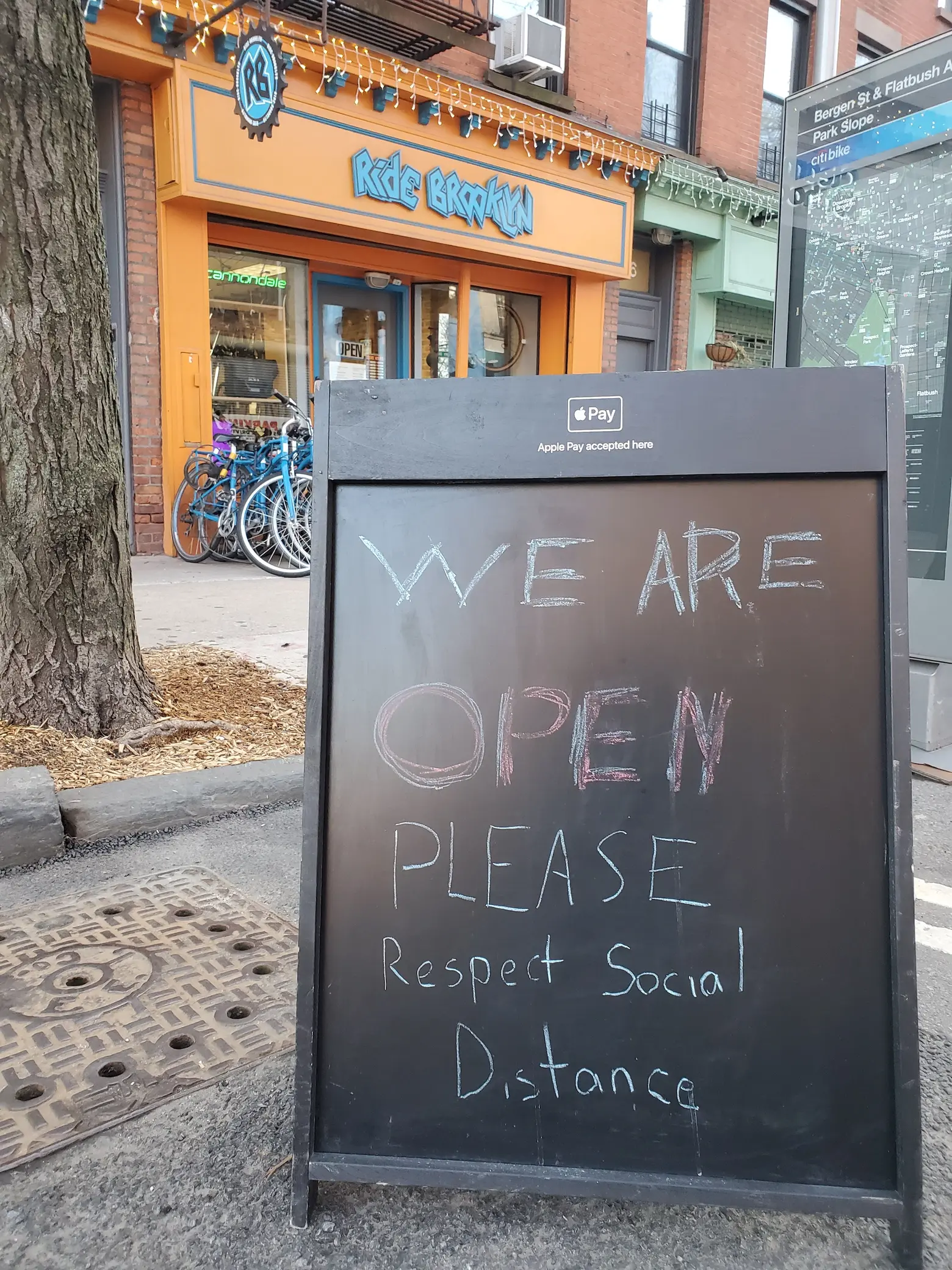 Photo courtesy of Ride Brooklyn
Ride Brooklyn
468 Bergen Street
Ride Brooklyn continues to offer Brooklynites affordable bikes, accessories, service, and repairs during the state lockdown. The Park Slope shop is operating with a modified schedule, open 11 a.m. to 7 p.m. every day during the week except Tuesday, 11 a.m. to 6 p.m. on Saturday, and 12 p.m. to 5 p.m. on Sunday. Local delivery and in-store pickup are available for some orders.
Tread Bike Shop
250 Dyckman Street
Tread Bike Shop is keeping Inwood's cyclists and essential workers rolling. With over 300 bicycles on its sales floor, the shop has something for every type of rider. To maintain safe social distancing, customers will have to drop their bikes off for repairs and wait to be contacted for pickups. Tread Bike Shop is open daily, from 11 a.m. to 6 p.m.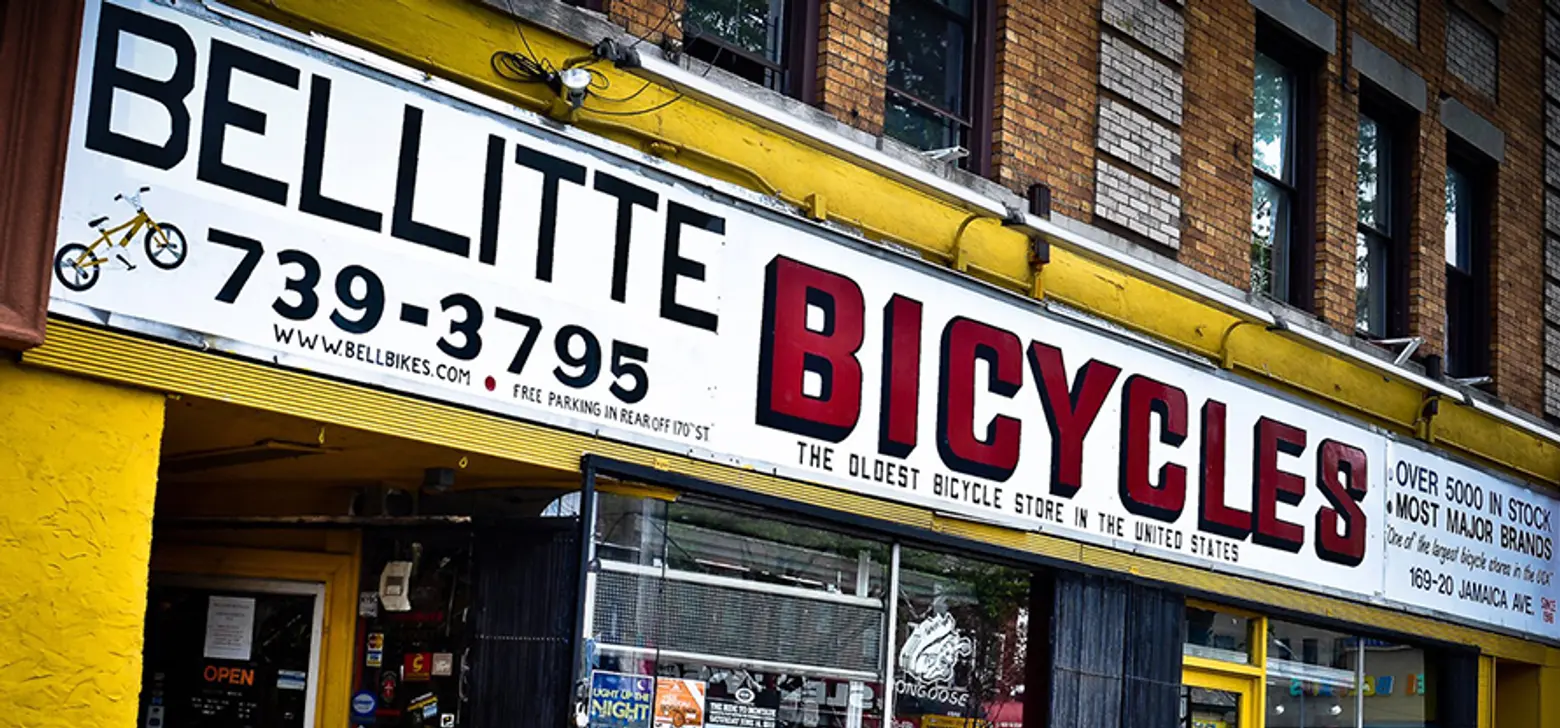 Photo courtesy of Bellitte Bicycles
Bellitte Bicycles
169-20 Jamaica Avenue

There's not much that Bellitte Bicycles–which first opened in Queens during the 1918 flu pandemic– has not seen during its 100 years of operation. Considered the oldest continuously owned bike shop in the United States, the Jamaica-based store continues to serve Queens cyclists and is open with regular store hours, daily from 10 a.m. to 6 p.m.
Bike Shop Astoria
37-19 28th Avenue
Bike Shop Astoria is still open, but with some precautionary measures. The shop, which carries a wide range of name brand bikes, is open daily from 10 a.m. to 6 p.m., but just three customers are allowed in the store at one time. Masks are required for entry and all shoppers must maintain social distance from others.
RELATED: