Inside the 1,000-bed temporary hospital at the Javits Center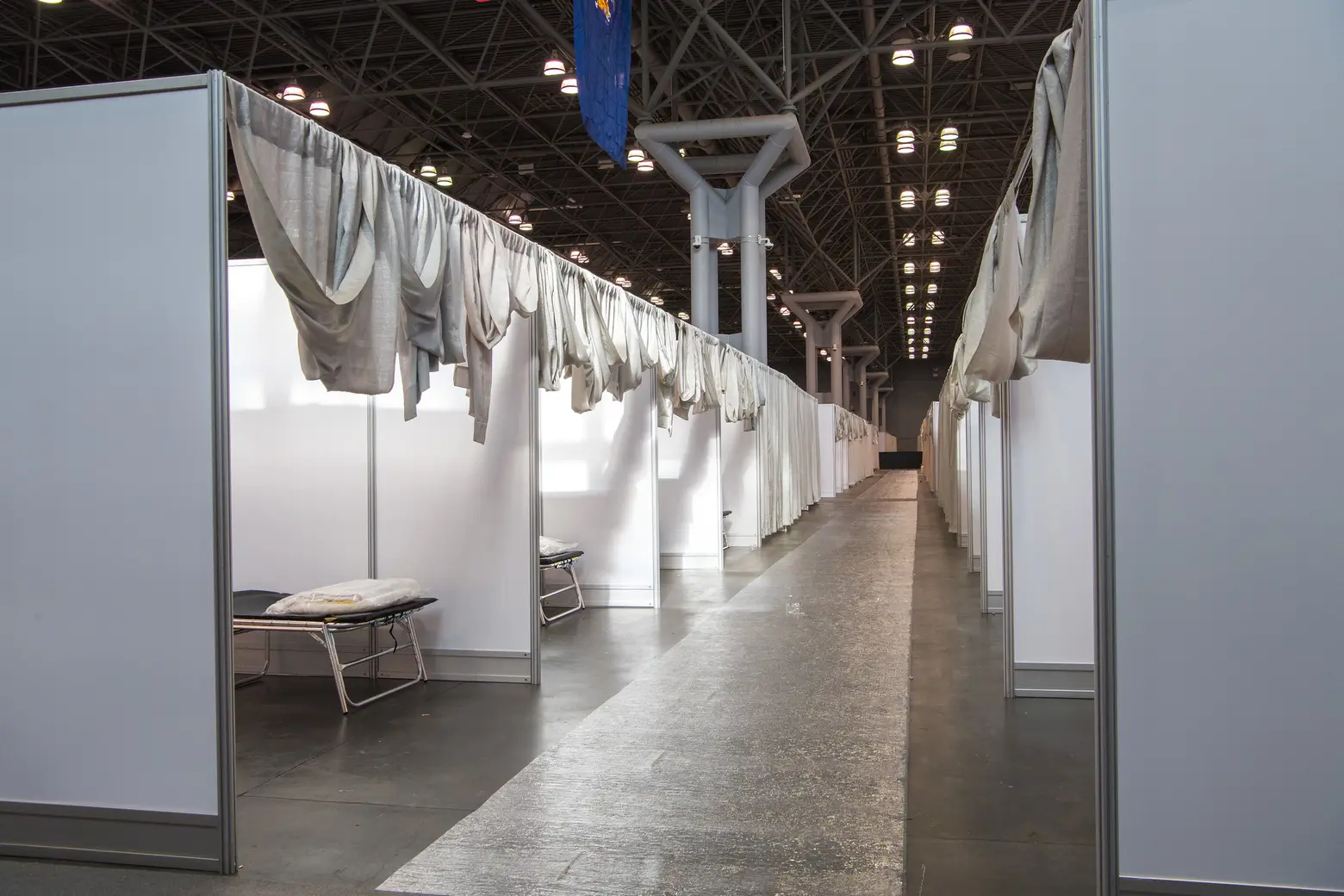 Photo by Darren McGee- Office of Governor Andrew M. Cuomo, via Flickr cc
On Monday, Governor Cuomo announced that the Army Corps of Engineers began work to create a temporary hospital inside the Javits Center. And though he said the work would last a week to 10 days, today he held his daily press conference inside the completed 1,000-bed facility, which will officially open on Monday. After profusely thanking the men and women who worked tirelessly to construct this overflow hospital, the Governor said that he is joining all New Yorkers to "kick coronavirus' ass."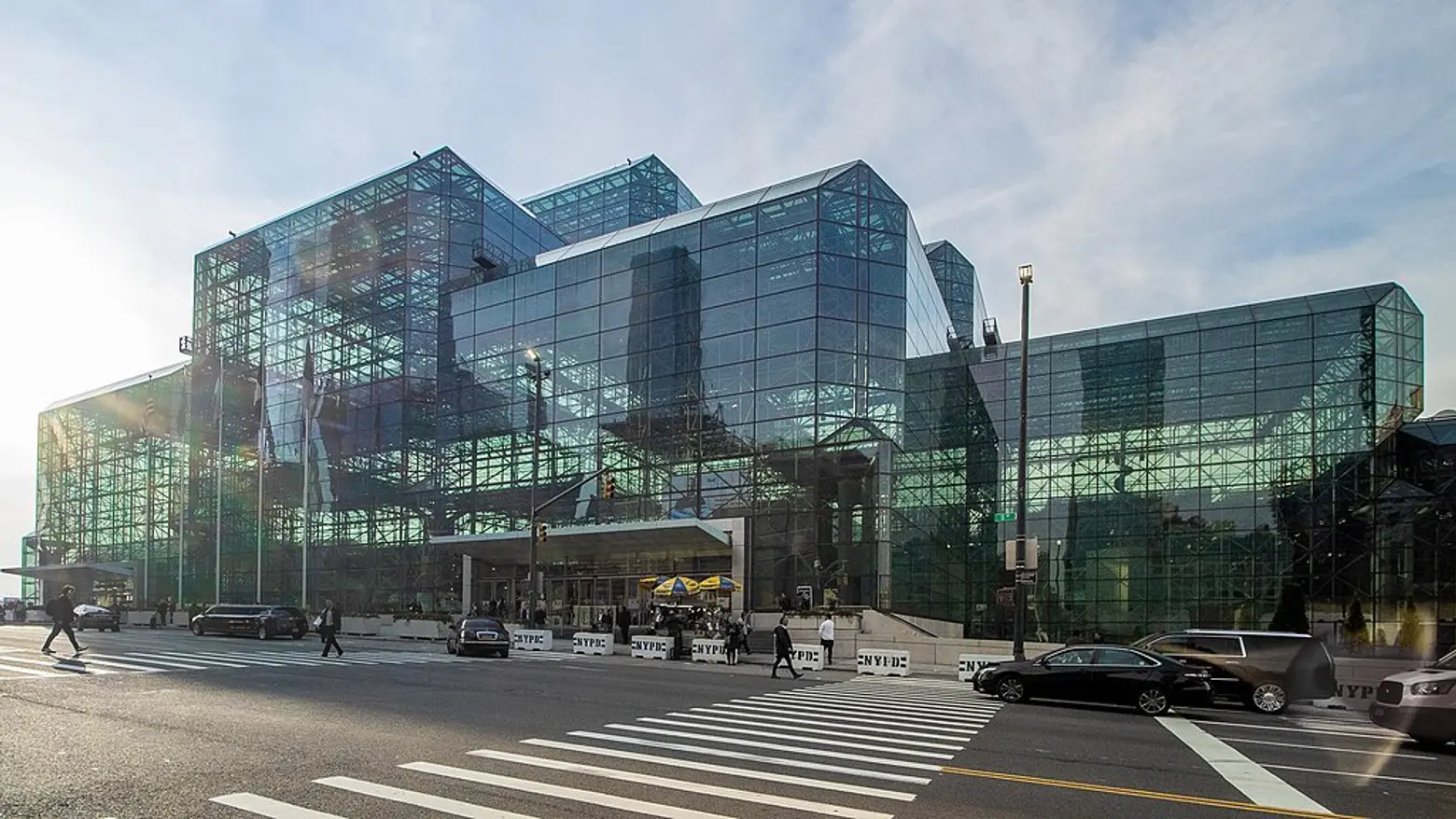 Photo by Ajay Suresh on Wikimedia Commons
It was just one week ago that the Governor revealed the four sites that would become temporary hospitals–the Javits Center, Westchester County Center, SUNY Stony Brook, and SUNY Old Westbury. The Army Corps of Engineers has also begun work on the other three sites. In the case of Javits, it was set up as four 250-bed FEMA hospitals, meaning that it will be fully equipped and staffed with 320 Federal employees.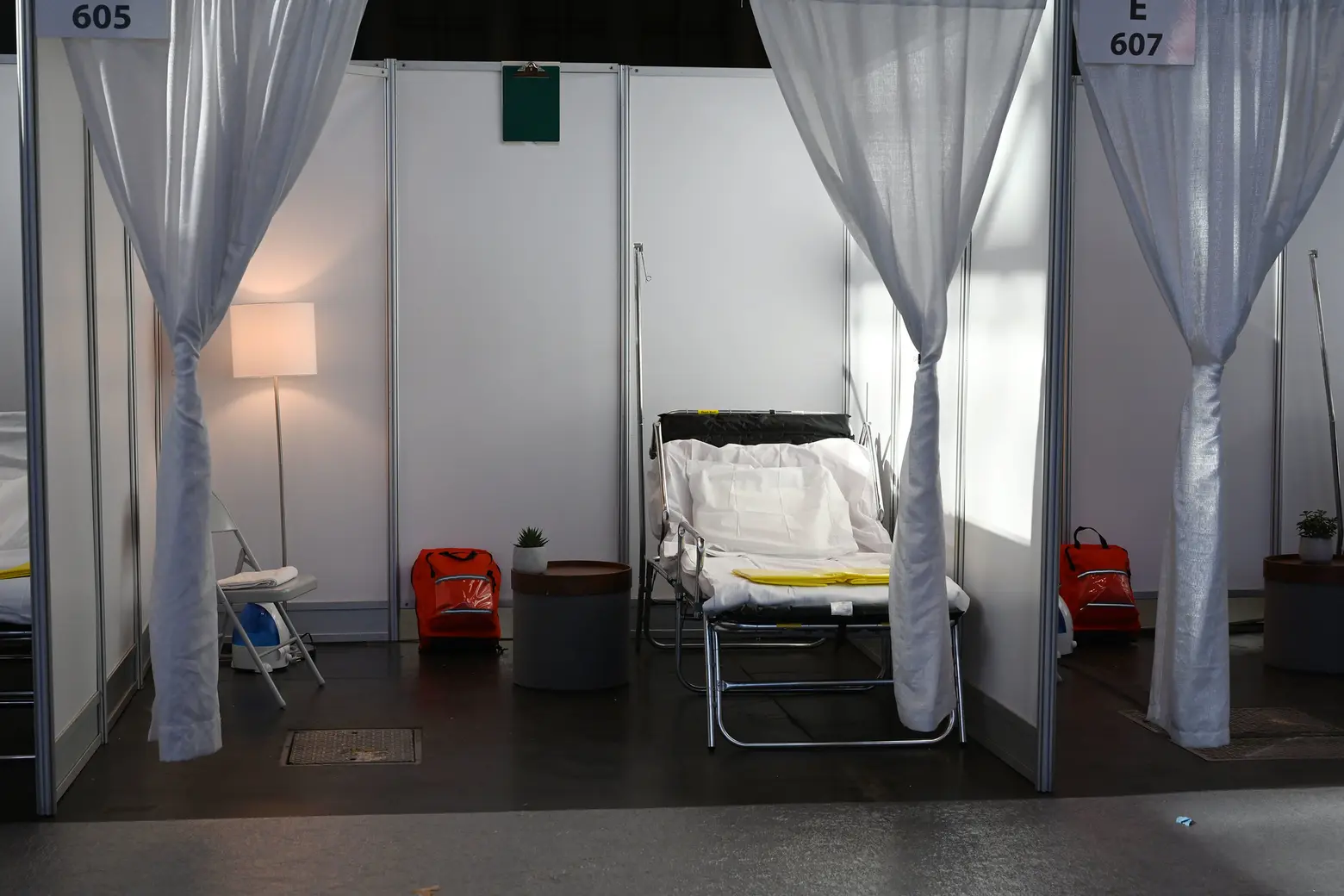 However, despite the positive news of the hospital's completion, the Governor was forced to share some grim news: as of this morning, 519 New Yorkers had lost their lives to COVID-19, up from 385 yesterday and from 285 on Wednesday. There are a total of 44,635 cases across the state now, 25,398 of which are in New York City. Of this total number in the state, 6,481 are currently hospitalized, 1,583 of which are in the ICU. This last figure is the most troubling, as those ICU beds come with the ever-hard-to-find ventilators. As has been previously reported, New York State has a total of 53,000 hospital beds and needs a projected 140,000. Likewise, it has 3,000 ICU beds and projects needing 40,000.
For all of these reasons, during his press conference this morning, the Governor also announced that he is looking to build additional temporary hospital sites in each New York City borough, as well as four downstate counties. As 6sqft reported earlier, "Sites currently being studied in the city include the Aqueduct Racetrack in Queens' South Ozone Park, the Brooklyn Cruise Terminal in Red Hook, the CUNY College of Staten Island, and the New York Expo Center in Hunts Point in the Bronx." Dorms, hotels, and non-functional nursing homes are also being considered, including the Marriott Brooklyn Bridge, Brooklyn Center Nursing Home, CUNY City College, and CUNY Queens College.
On Monday, the naval hospital ship USNS Comfort is expected to arrive and dock in New York Harbor. This brings an additional 1,000 beds, 12 operating rooms, a pharmacy, and 1,200 medical personnel. The Governor has also asked all hospitals in the state to increase their bed capacity by 50 percent, with some agreeing to increase it by 100 percent.
To staff these overflow hospitals, the Governor has called on retired medical professionals, and to date, more than 62,000 have volunteered.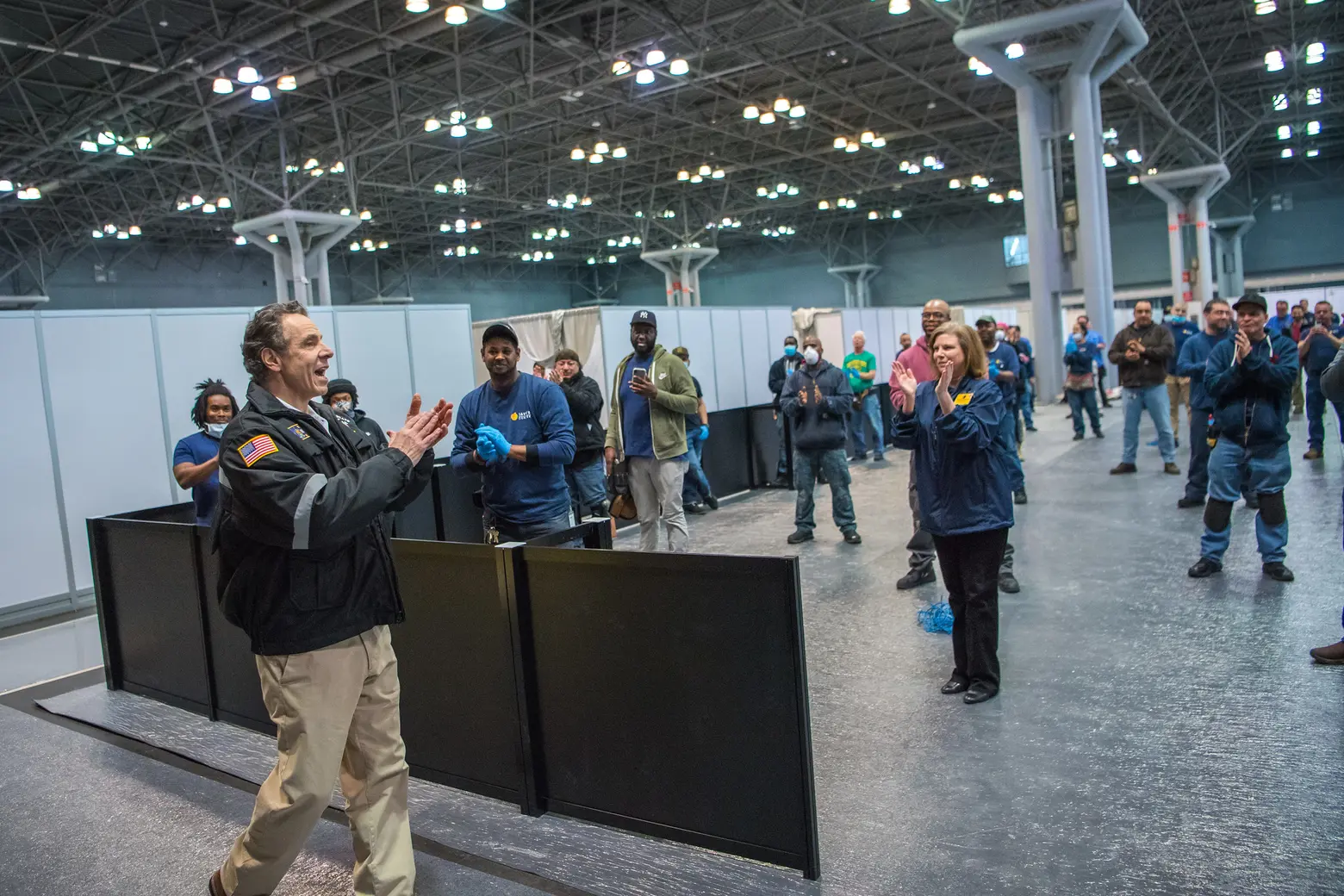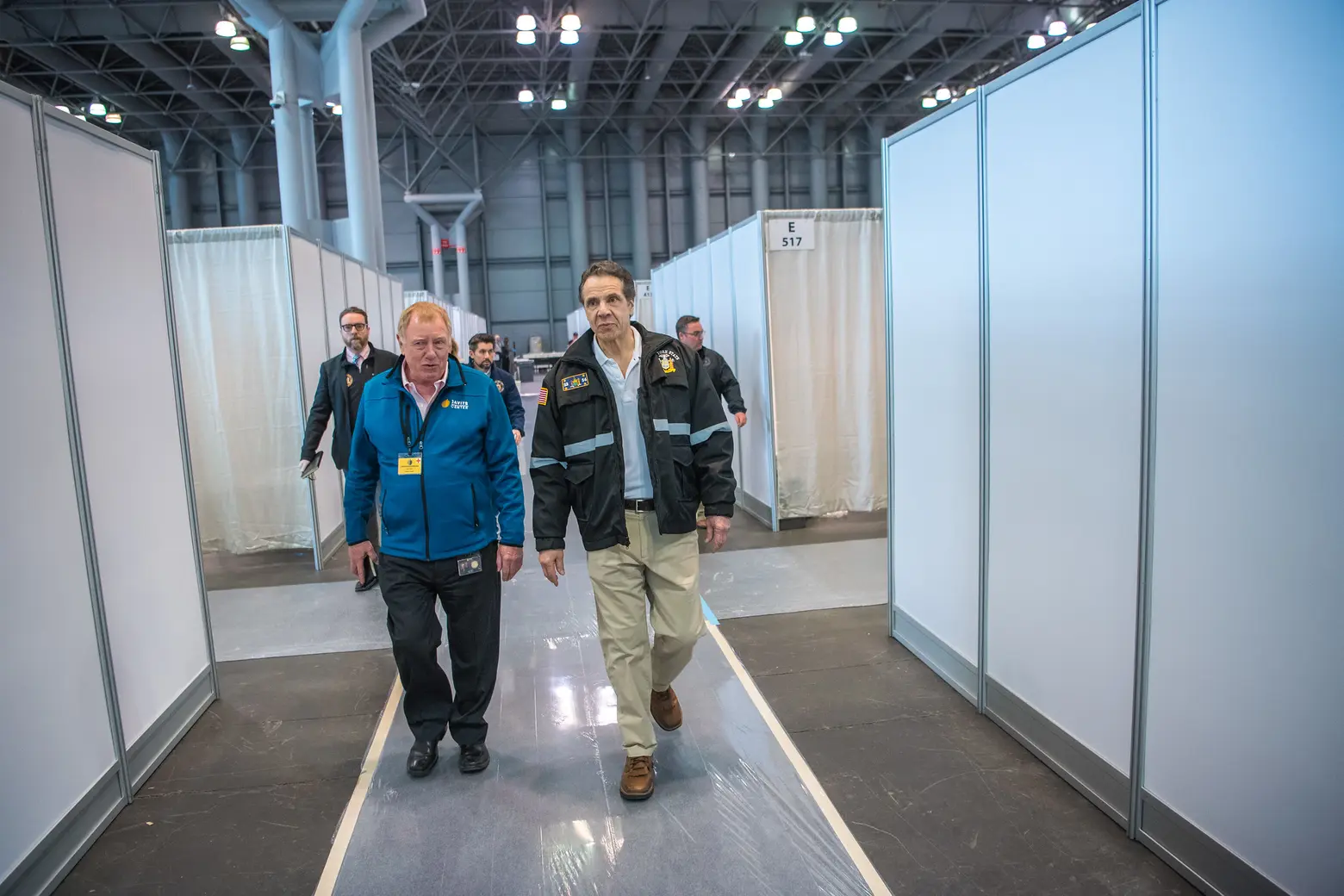 Photos by Darren McGee- Office of Governor Andrew M. Cuomo, via Flickr cc
After touring the completed Javits Center temporary hospital today, Governor Cuomo said, "This is an amazing accomplishment. It's transformative in just one week. The Javits Center looks entirely different and this is a place that's literally going to save lives."
RELATED:
All photos by Darren McGee- Office of Governor Andrew M. Cuomo, via Flickr cc