Starchitecture Firm Snøhetta Will Design Vornado's Penn Station Area Overhaul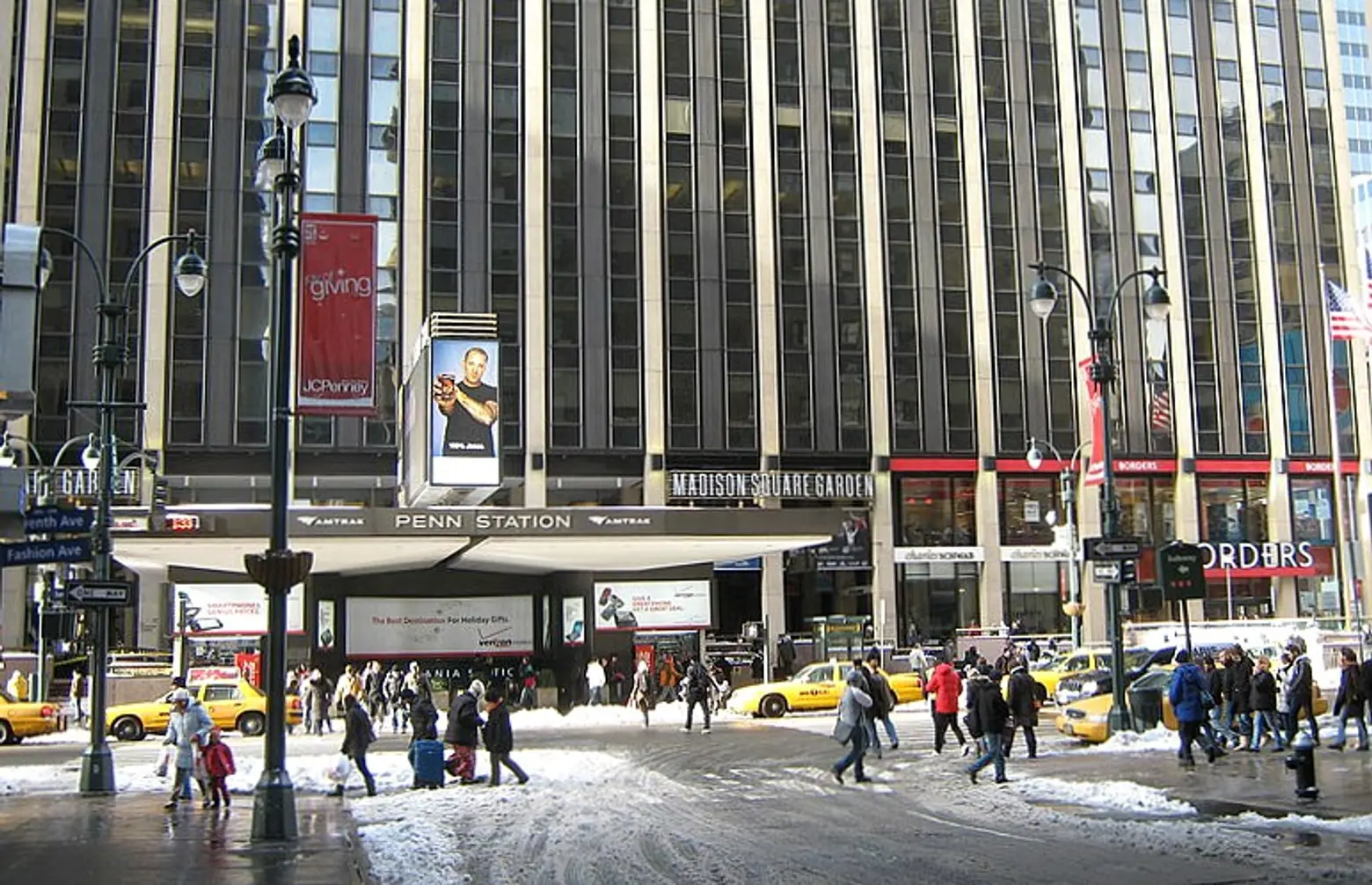 Back in April, we learned that Vornado Realty Trust was hoping to pour hundreds of millions of dollars into revitalizing the Penn Station area with new retail space, public plazas, and other infrastructure. Now, Crain's reports that the developer has tapped Oslo-based starchitecture firm Snøhetta to handle the overhaul's master plan, the same architects responsible for the 9/11 Memorial Museum Pavilion and the public plaza in Times Square.
Snøhetta will be responsible for creating a "framework" for both Vornado's Penn Plaza buildings and the surrounding street-level spaces. And in a similar vein to the recently approved One Vanderbilt scheme at Grand Central, the master plan will include closing off part of West 33rd to vehicular traffic in the hopes of creating a permanent pedestrian plaza near Madison Square Garden.
Vornado is one of the country's largest office landlords–they own roughly nine million square feet around Penn Station worth $5.5 billion. Mark Ricks, Vornado's senior vice president of development, said "As a public company with obligations to our shareholders, we want them to think about opportunities to upgrade our holdings for the benefit of our office tenants and shoppers, but we've also asked them to consider how to effectuate meaningful improvements to the station experience."
Ricks also noted that once Snøhetta's plan is finalized, different architects may be brought on board to design specific buildings and public spaces. Craig Dykers, a founder of Snøhetta said "Our goals are to promote comfort and cultivate new identity to the district, dramatically improving the pedestrian, commuter and working environments surrounding what is the busiest transportation hub in America."
The development was presented on Monday evening at a meeting of Manhattan's Community Board 5. Perhaps the biggest changes thus far will come in the form of street closures, which will mitigate what Ricks referred to as "the collision of humanity." According to Crain's:
Starting around July 19, and extending to Oct. 11, West 33rd Street between Seventh Avenue and the Garden's loading dock will be completely closed, Mr. Ricks said. The street will be transformed into a pedestrian plaza, which could feature tables for dining, as well as musical performances, games and other forms of entertainment. Images he showed the committee included a yoga class and a juggler.
Thirty-Second Street would be limited to a single travel lane of vehicles, to open up more space for people to freely walk. The Vornado-owned Hotel Pennsylvania and Manhattan Mall make up the entire north side of that block.
[Via Crain's]
RELATED: