Spruce Up Your Desk with Plant-in City's Modern MINI Terrarium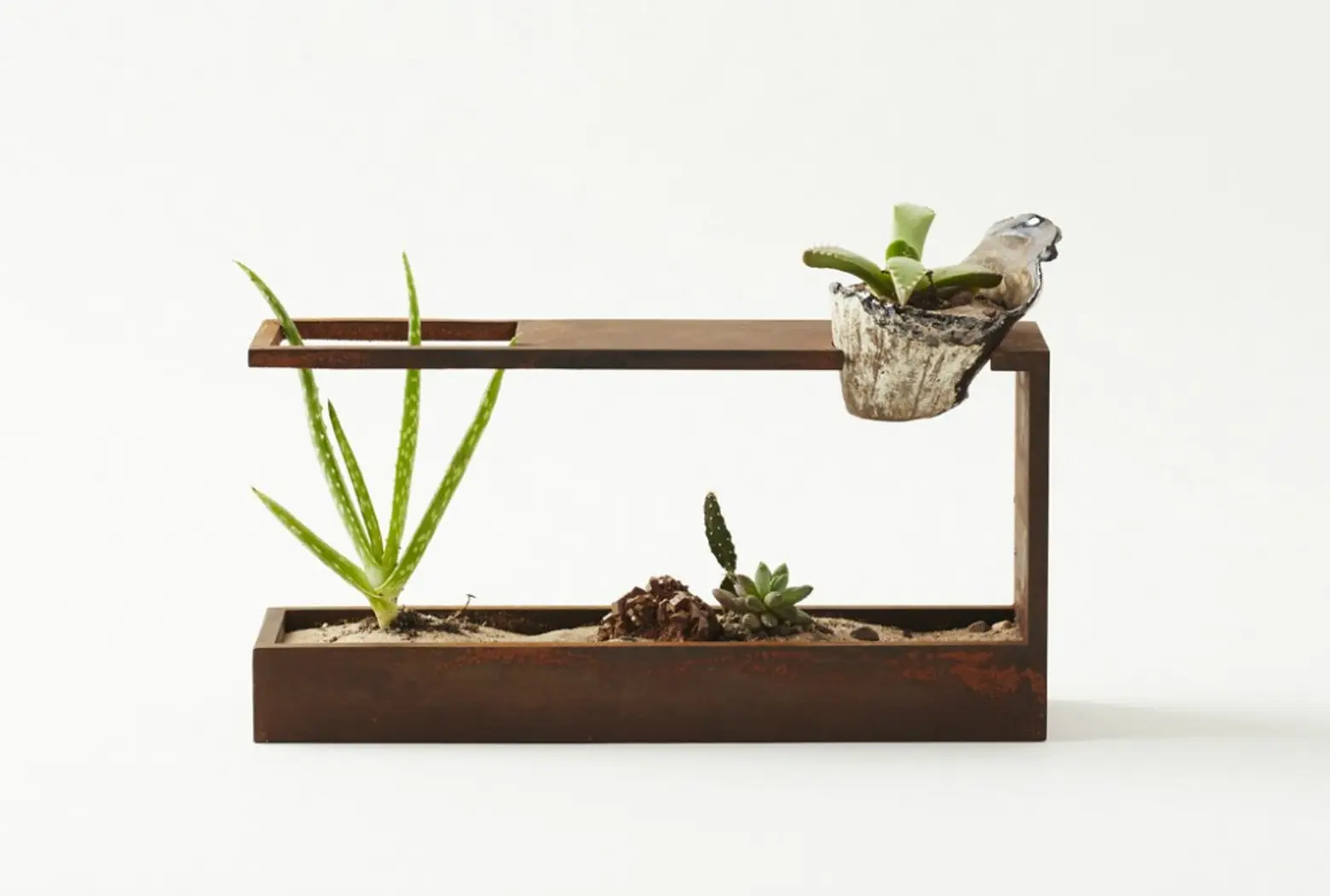 Is your cubicle looking a bit dull these days? Quickly transform your desk from boring to zen with a stackable MINI terrarium designed by Plant-in City, a group that's looking to bring the botanical structures into the 21st century.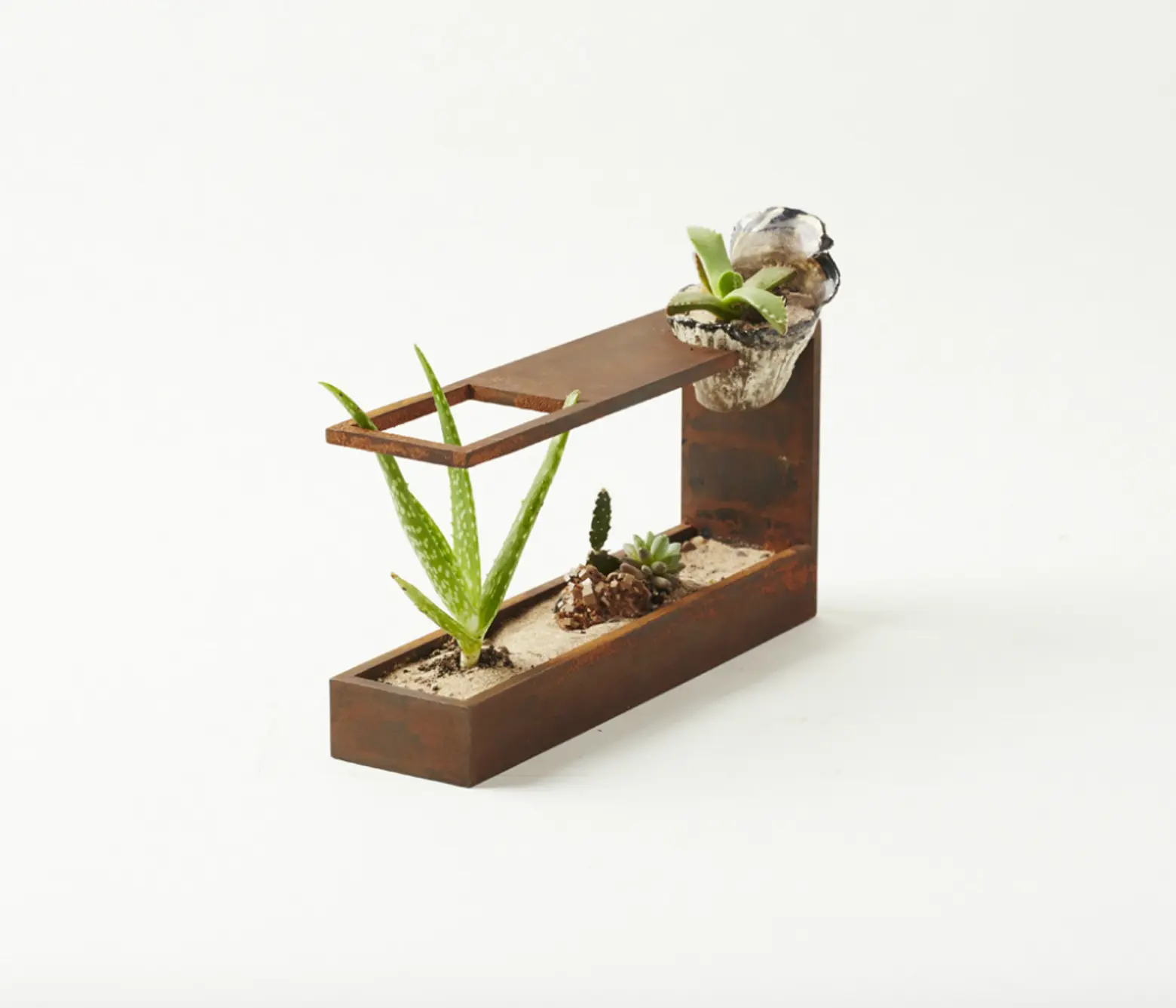 There are two versions of the tiny terrariums — the MINI I is wide-framed, while the MINI II is narrow with two levels. The frames come in a variety of finishes, including a natural polish, black patina or copper plating, and they're complemented by ceramics, minerals and plants that will make them stand out. Featured plants include aloe, prickly pear cactus and a sugar-almond succulent.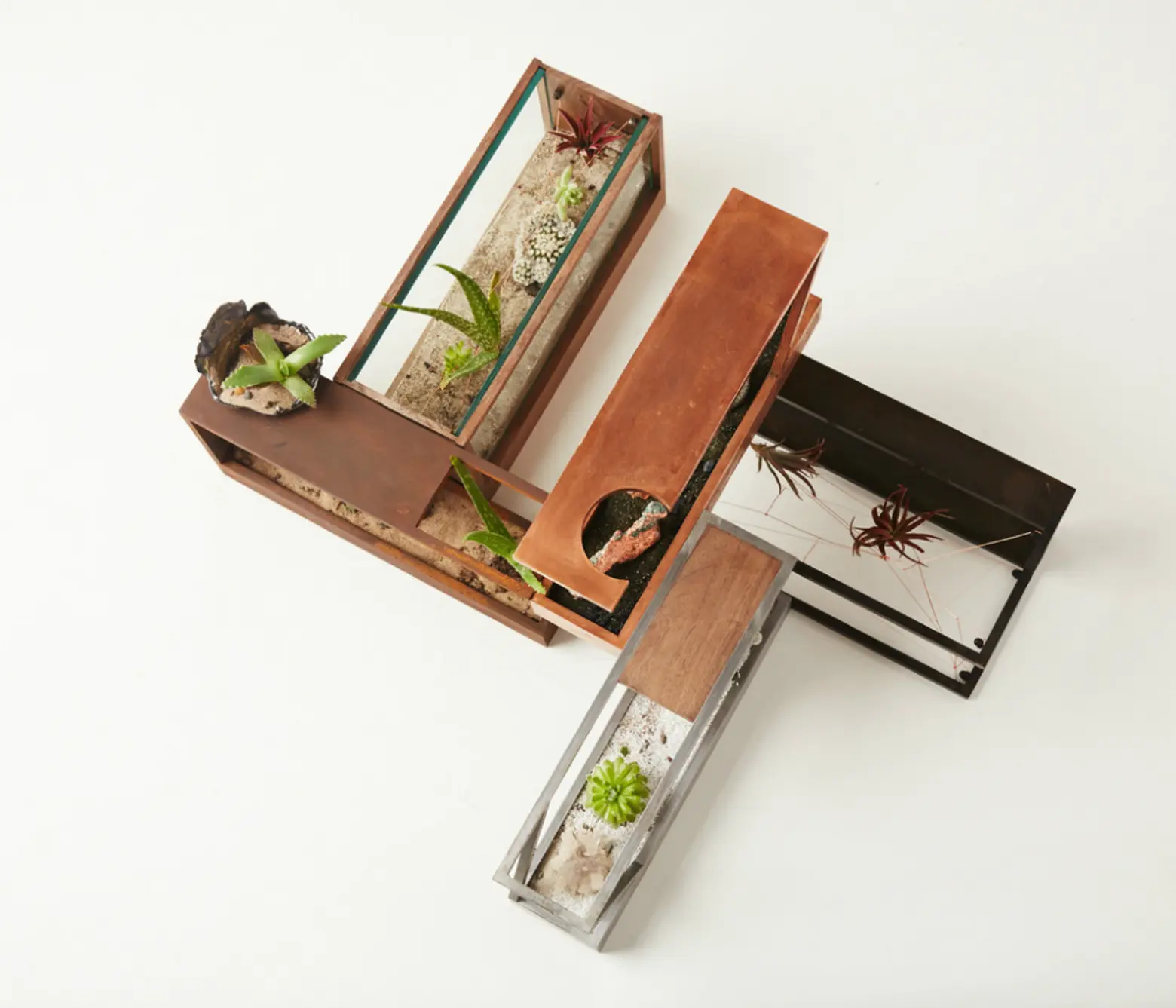 The miniature plant houses are inspired by installations that Plant-In City founders Huy Bui, Carlos Gomez and Jon Schramm have done all across the Big Apple. Those much larger "smart" terrariums connect to smartphones which can check in on the plants' vitals signs and control lighting and water as needed. If the interactive terrariums ever hit store shelves, they would be perfect for New Yorkers who are always on-the-go, but still want to fill up their apartments with some beautiful greenery.
You can see more at Plant-in City and Home Made
Images courtesy of Home Made