Spanx Founder Sara Blakely Makes $18 Million Profit on 15 Central Park West Apartment Sale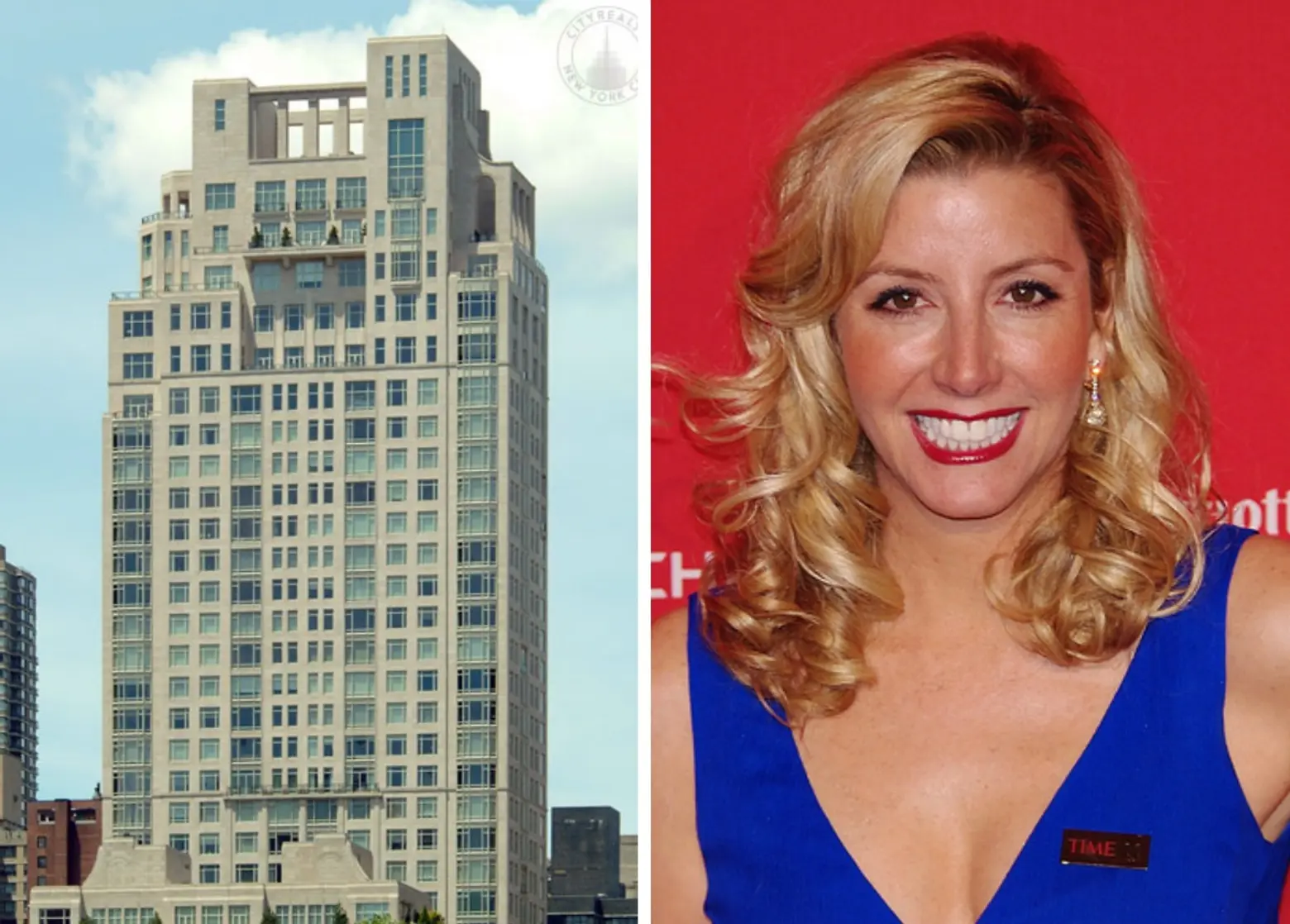 That's right, $18 million. According to city records, Spanx founder and self-made billionaire Sara Blakely sold her apartment at 15 Central Park West for $30 million, almost triple the $12.11 million she paid for it in 2008.
The sale comes on the heels of CityRealty releasing its CityRealty 100 list of most expensive homes in the city, on which 15 Central Park West is listed first. The prestigious, Robert A.M. Stern-designed building has an average price per square foot of $6,288 (the Time Warner Center, which came in second has an average of $4,689) and it also holds the priciest condo sale through the second quarter of 2014 at $48 million.
Unit 37A is a three-bedroom apartment with 3,093 square feet of space. Blakely and her husband Jesse Itzler, a former rapper turned fellow entrepreneur, reportedly hired a Navy SEAL to plan escape routes from the 37th floor pad, as she was so afraid of heights. She's not the only celeb to have called 15 Central Park West home; other past residents include Sting, A-Rod, and Denzel Washington (we're guessing none of these fit men were in need of the famous tummy-trimming Spanx, though).
Now 43, Blakely started Spanx when she was 29 with a $5,000 investment. Forbes now estimates her net worth at $1.1 billion.
[Via NY Daily News]