Soo Chan's Soori High Line Will Offer 16 Private, Heated Swimming Pools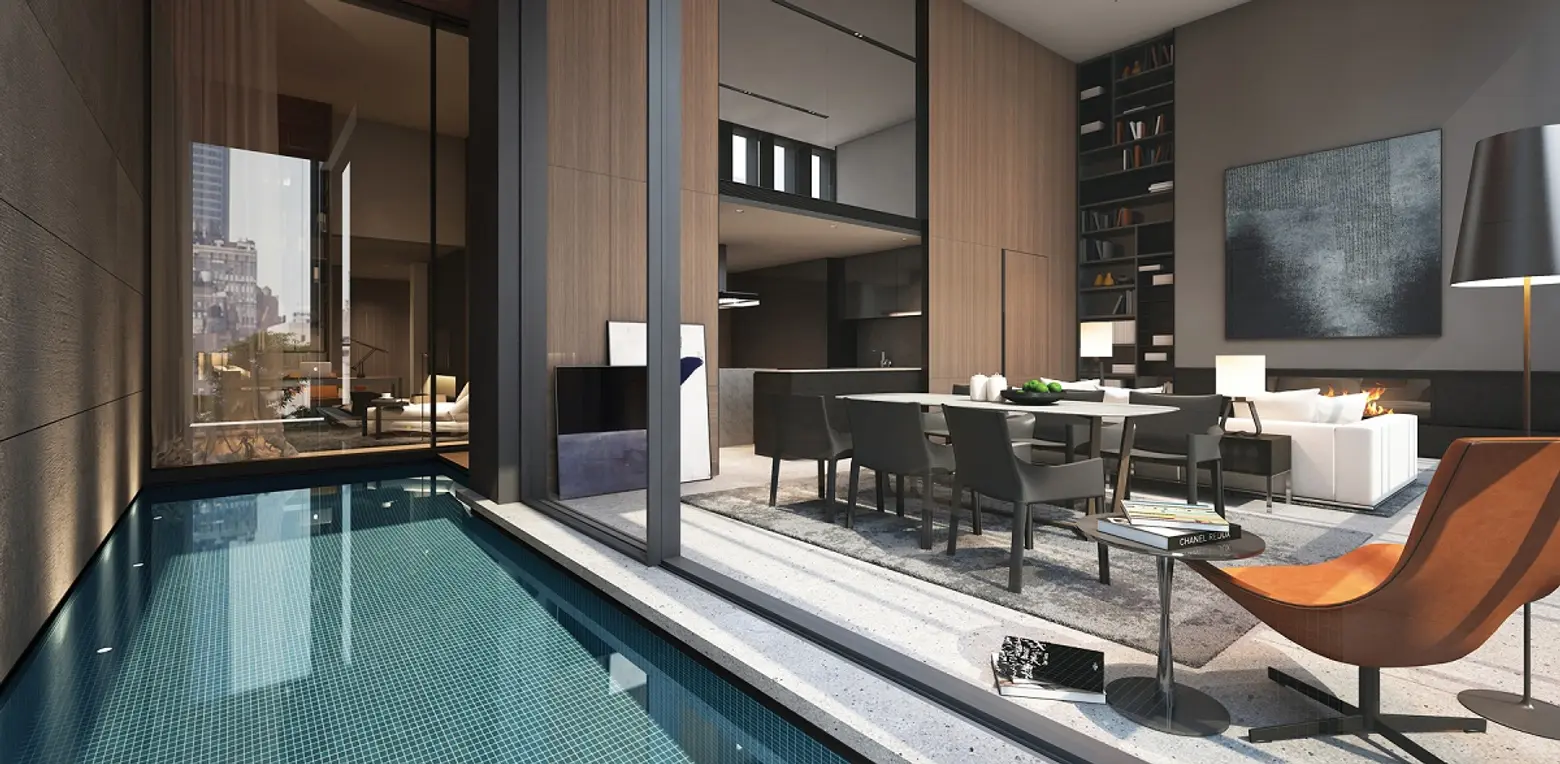 Forget public pools and health clubs, the Soori High Line will offer private, heated swimming pools in 16 of its ultra-posh residences. Soo Chan, principal of Singapore-based SCDA Architects, has already made a name for himself in Asia as the pool master, designing towers with up to 120 private swimming holes. Now Chan's water-inspired interiors have also come to the surface in New York. The 11-story, 27-unit building at 522 West 19th Street will feature 16 pools ranging in size from 23 to 26 feet long, 7 to 9 feet wide, and 4 feet deep.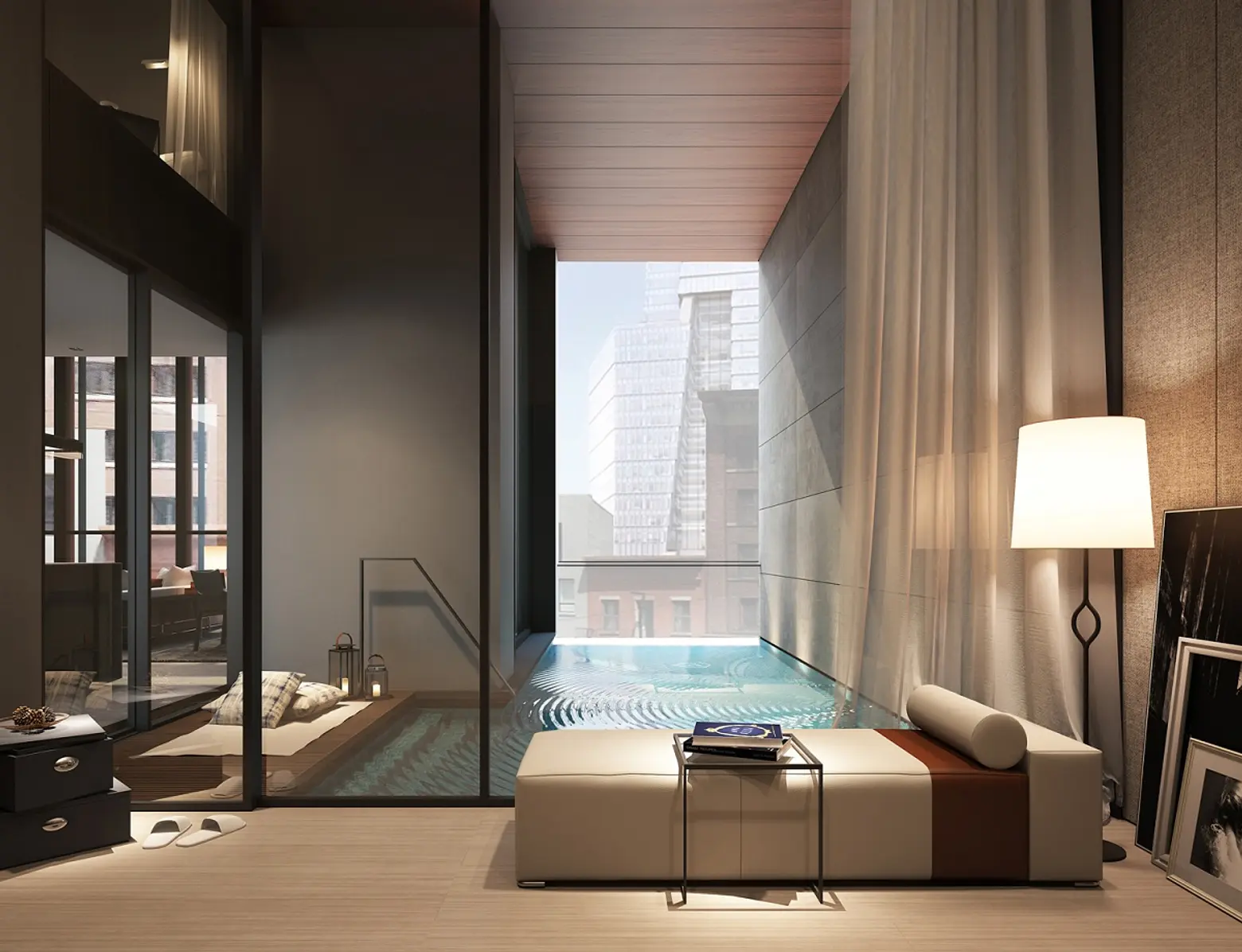 The Soori's pools will serve as a transitional element between indoor and outdoor space, separated from the main living space by only a glass wall. Chan sees them as a tranquil, middle ground where residents can bridge public and private life. Known to be unfailingly meticulous about his projects, he is also designing the landscaping and furniture for the Soori, which take the same Zen approach as the pools. Condos at the building are expected to hit the market soon, and prices will range from $3.6 to $22 million. Soo Chan is also designing the recently unveiled development across the street at 515 East 19th Street. No word yet if that residence will sport the trademark pools, too.
Check out more interior renderings of the Soori High Line in our gallery below.
[Via New York Observer]
[Related: Design of SCDA Architects' Arty New Building for the High Line Unveiled]
Renderings courtesy of SCDA Architects