Second Avenue Subway officially opens to the public January 1, 2017!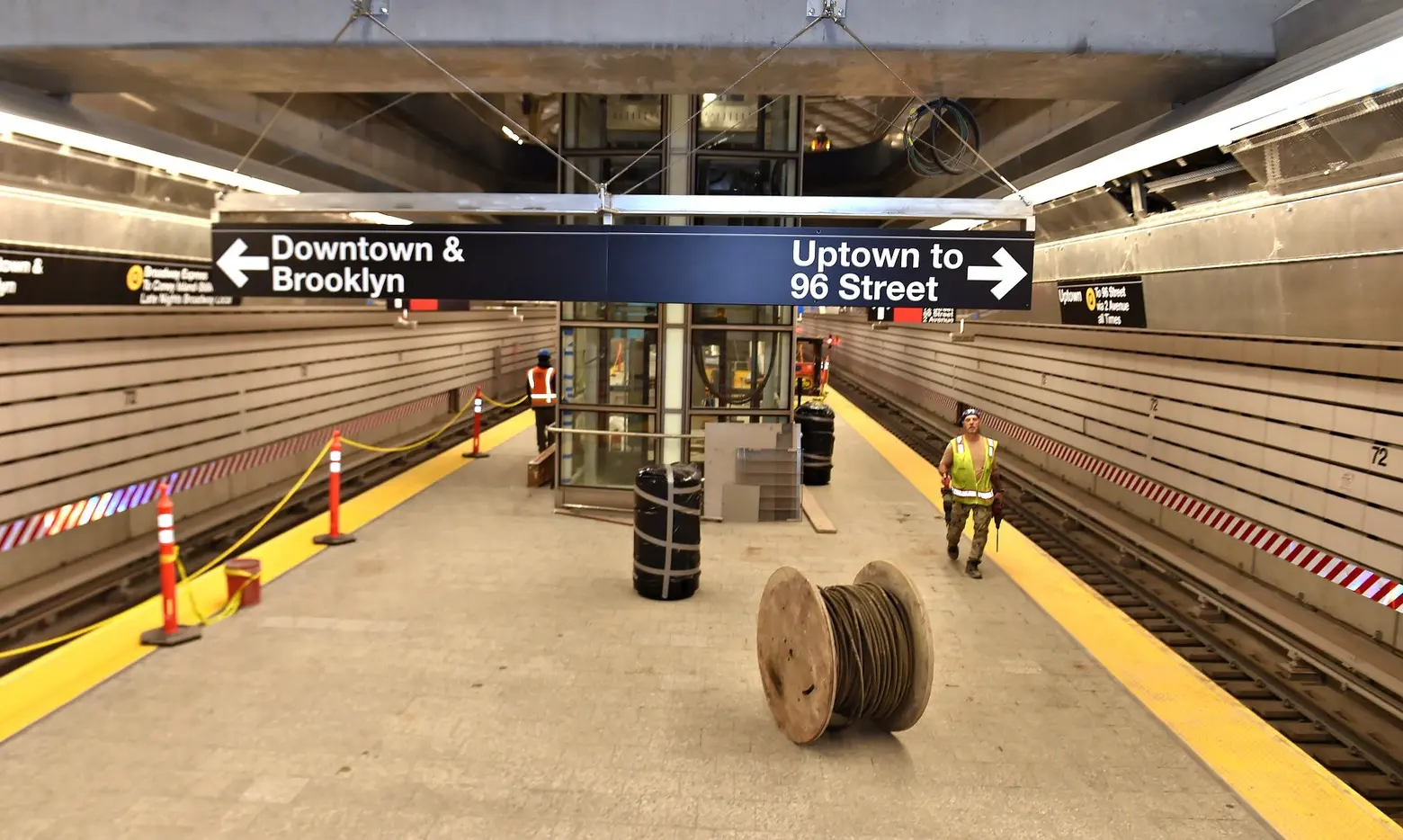 Recent weeks have brought conflicting reports of whether or not the Second Avenue Subway would meets its December 31st deadline, but Governor Cuomo has announced that the public will be able to swipe their cards on the new line as of January 1, 2017! The stations will be officially open for business on New Years Eve, at which time the Governor will host a group of dignitaries to celebrate the nearly 100 years-in-the-making project. As the Daily News reports, this also means that there will be no partial opening as previous accounts speculated, and all stations (96th, 86th, and 72nd Streets, along with the transfer point at 63rd Street), entrances, and elevators will be ready to go. "We believe in the team, and that's why we're saying we're going to open Jan. 1. It's a leap of faith, but I'm willing to take that leap of faith," said Cuomo.
The announcement came as the Governor led a tour of the 86th Street station on Sunday, which has a huge lobby with arched ceilings that let in light and escalators that take riders below to the tracks. "It's unlike any subway station you've seen before. There is a mezzanine level. It is more spacious and open. You don't feel like you are falling through a rabbit hole," he said.
The New Years Eve event will be sponsored by The Mets, the New York Historical Society and the Central Park Conservancy, and Mayor de Blasio will be among those in attendance (he and Cuomo have had a notoriously icy relationship in the past and there's been much chatter as to whether the Mayor would be invited).
But despite the celebratory plans, the Governor was sure to harken back to his "cautiously optimistic" attitude. "As you can see, it's not all buttoned up. Obviously something unforeseen could always happen. But we're saying that's going to open on Jan 1," he said. And New Yorkers are already turning the conversation to Phase II of the project, which would extend the Q north to 125th. The MTA has alocated $1 billion for design and initial construction through 2019, but in total it's expected to cost $6 billion (Phase I cost $4.5 billion).
[Via NYDN]
RELATED: