Riverside Park opens new section with playgrounds, volleyball, lawns, and more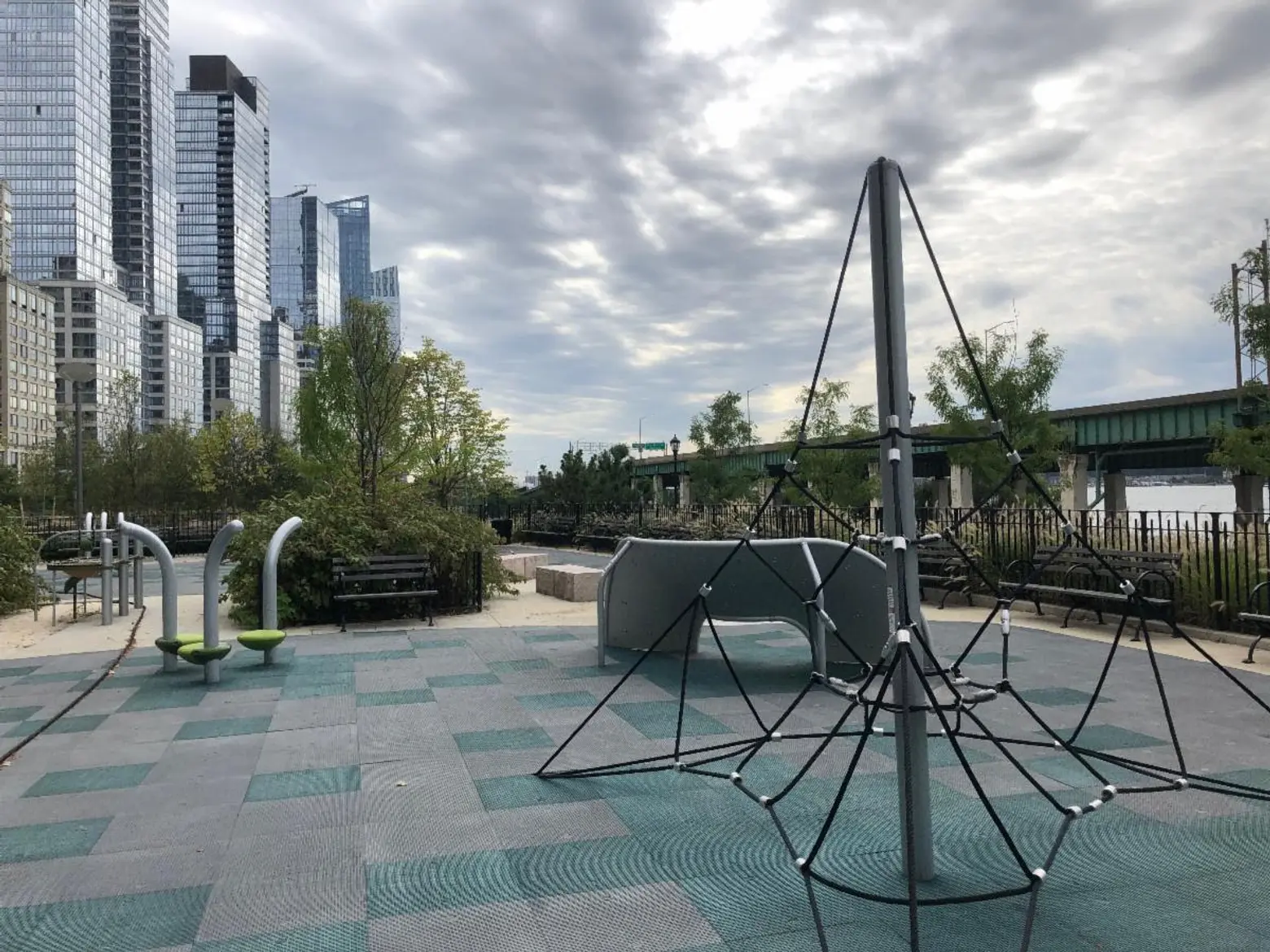 Photo courtesy of the Riverside Park Conservancy
Yesterday, the fifth phase of Riverside Park South opened to the public. The 4.6-acre area stretches from West 65th to 68th Streets and includes new paths, stairs, and plazas; a playground and swings; lawns; sand volleyball courts; and a dog run. As West Side Rag tells us, the $21.1 million project–which was completed with federal, state, and private funds–was originally planned to open in 2018.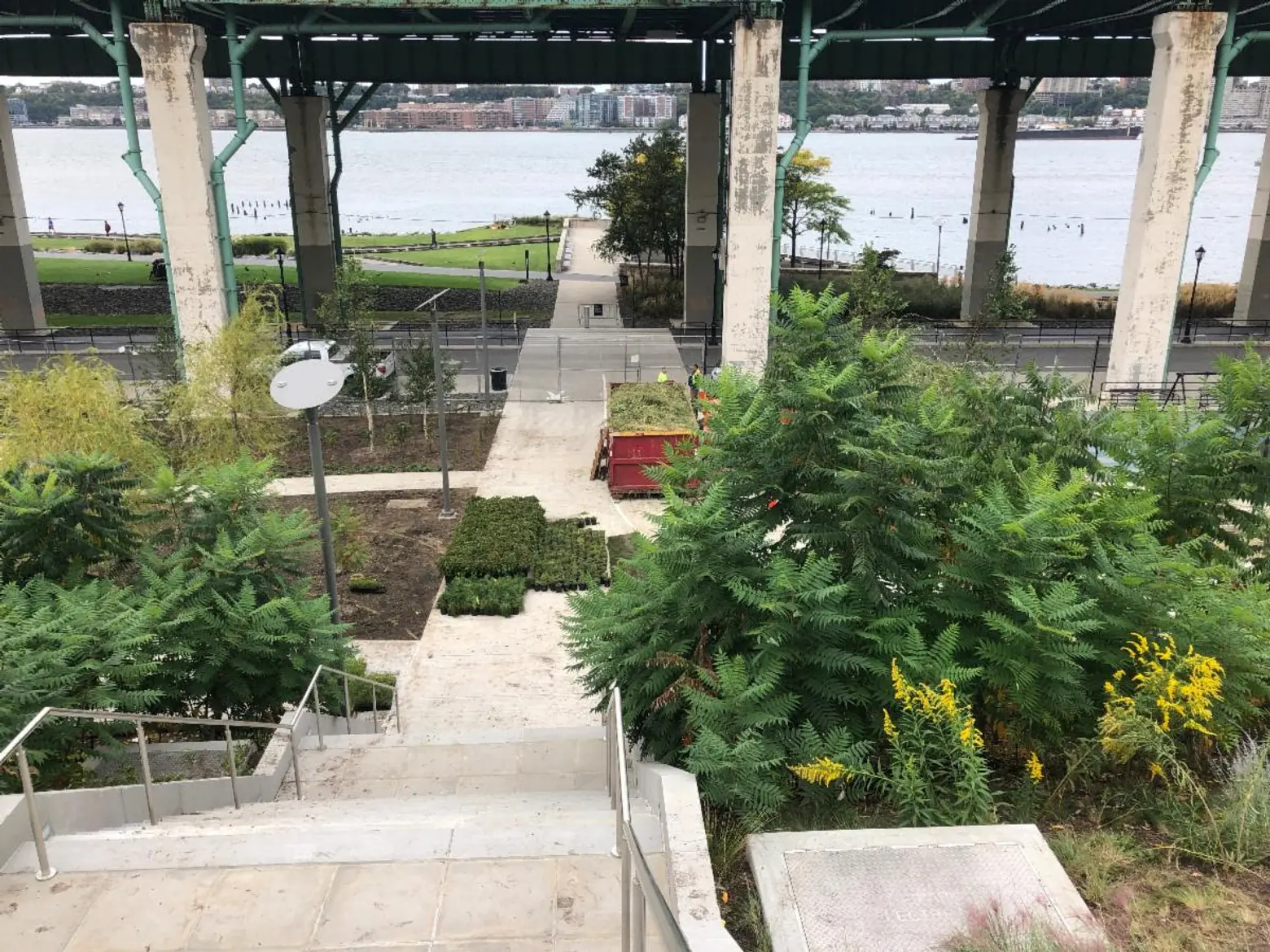 The new waterfront access point in Phase V, photo courtesy of the Riverside Park Conservancy
Riverside Park encompasses nearly 400 acres, stretching along the Hudson River from 59th Street to 181st Street, all cared for by the Riverside Park Conservancy. The group, along with the Parks Department, began its planning of Riverside Park South way back in 1991, when Donald Trump received city approval to build several apartment buildings and a public park. Landscape architecture firm Thomas Balsley & Associates was brought on to handle the design, and the project was divided into six phases. Phases I through IV opened between 2001 and 2008 and included historic artifacts related to the city's railroad history, sports courts, Pier I, the Pier I Cafe, and various lawns and esplanades.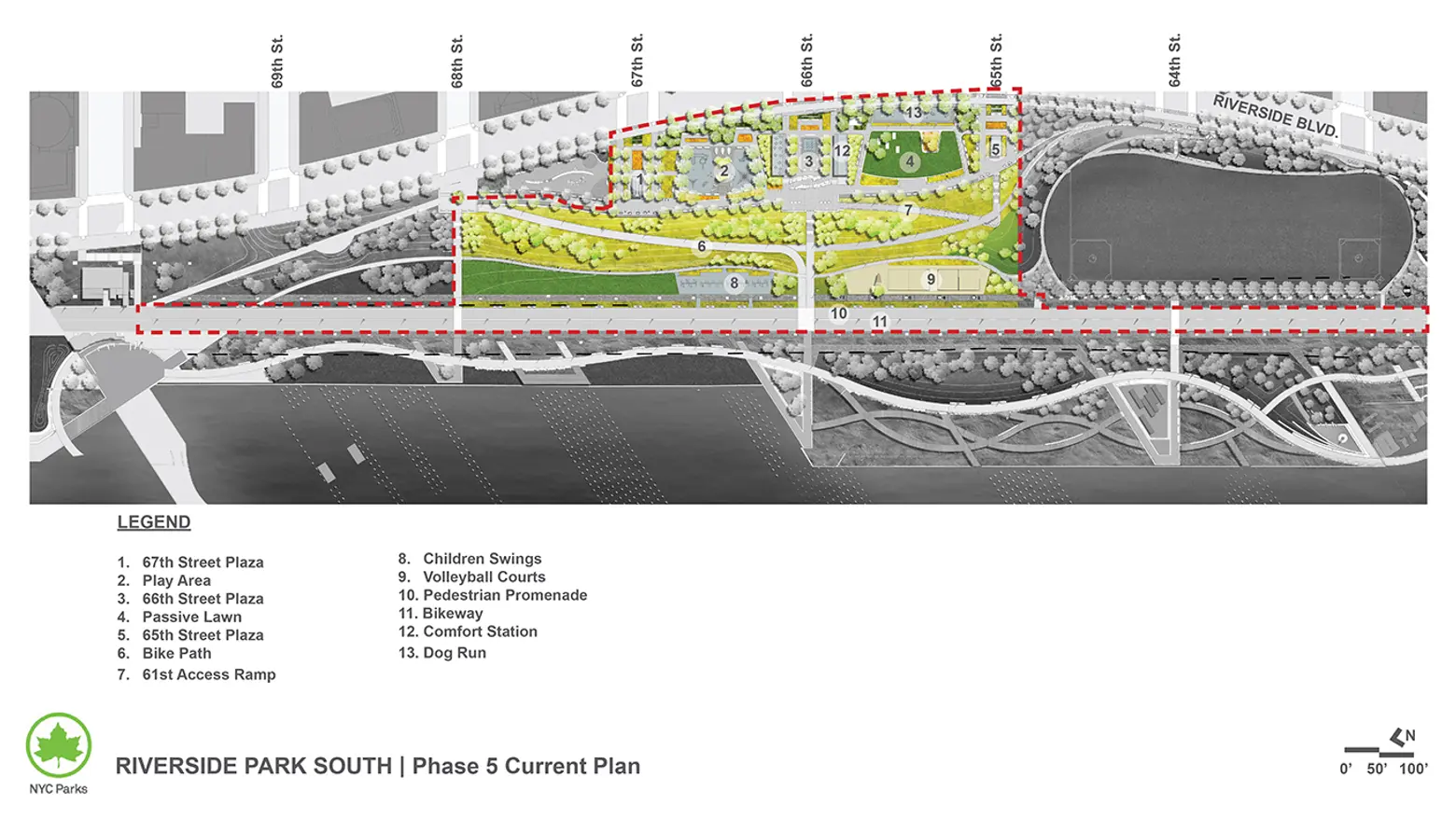 Fifth-phase schematic, courtesy of NYC Parks
As for phase the sixth and final stage, which stretches from 59th to 65th Streets, the developer is in the process of securing the required permits to begin work this fall. Construction is expected to take two years and will include a large athletic field, basketball courts, improvements to the entrance at 59th Street, and new entry points at 64th and 67th Streets.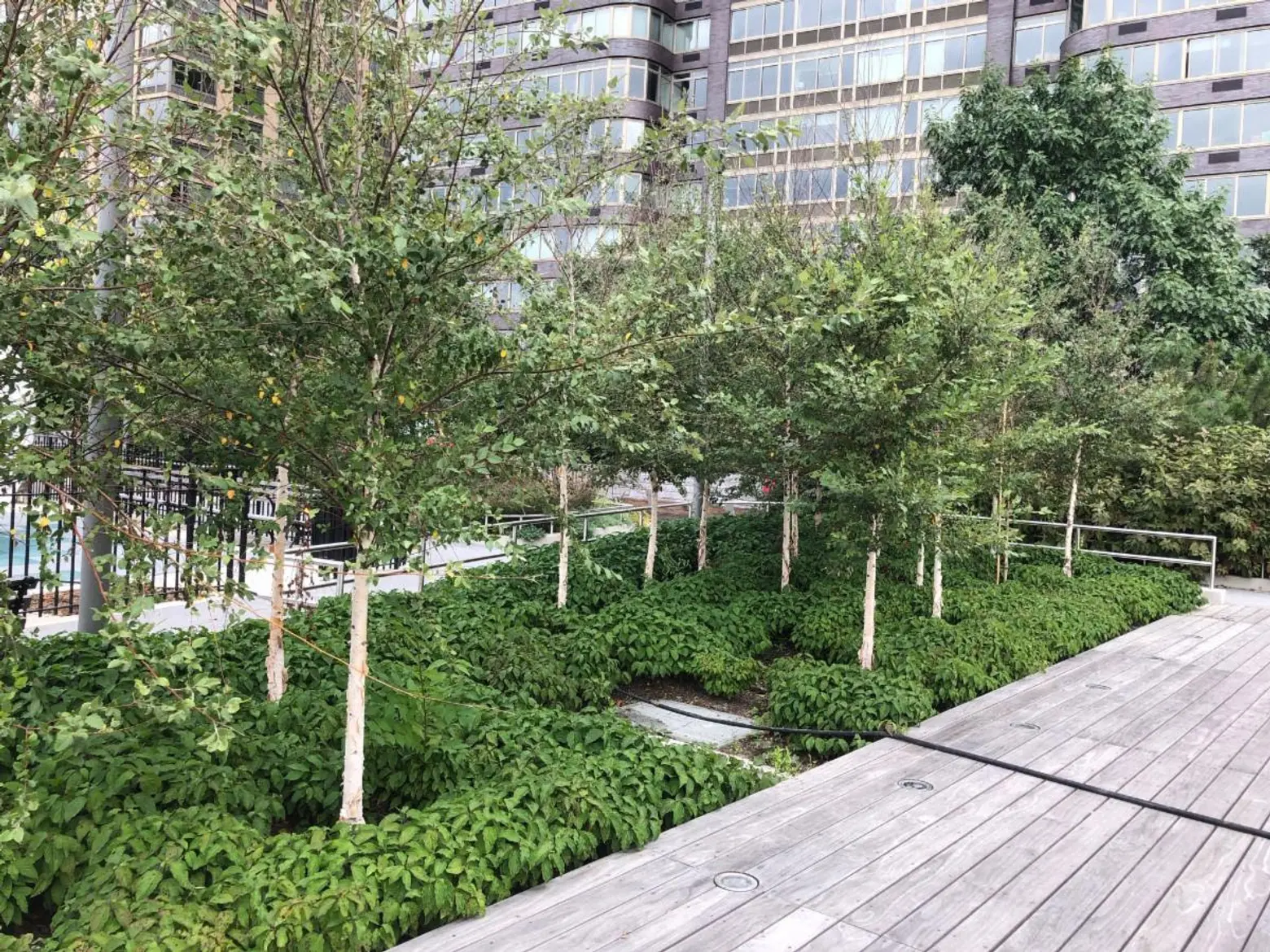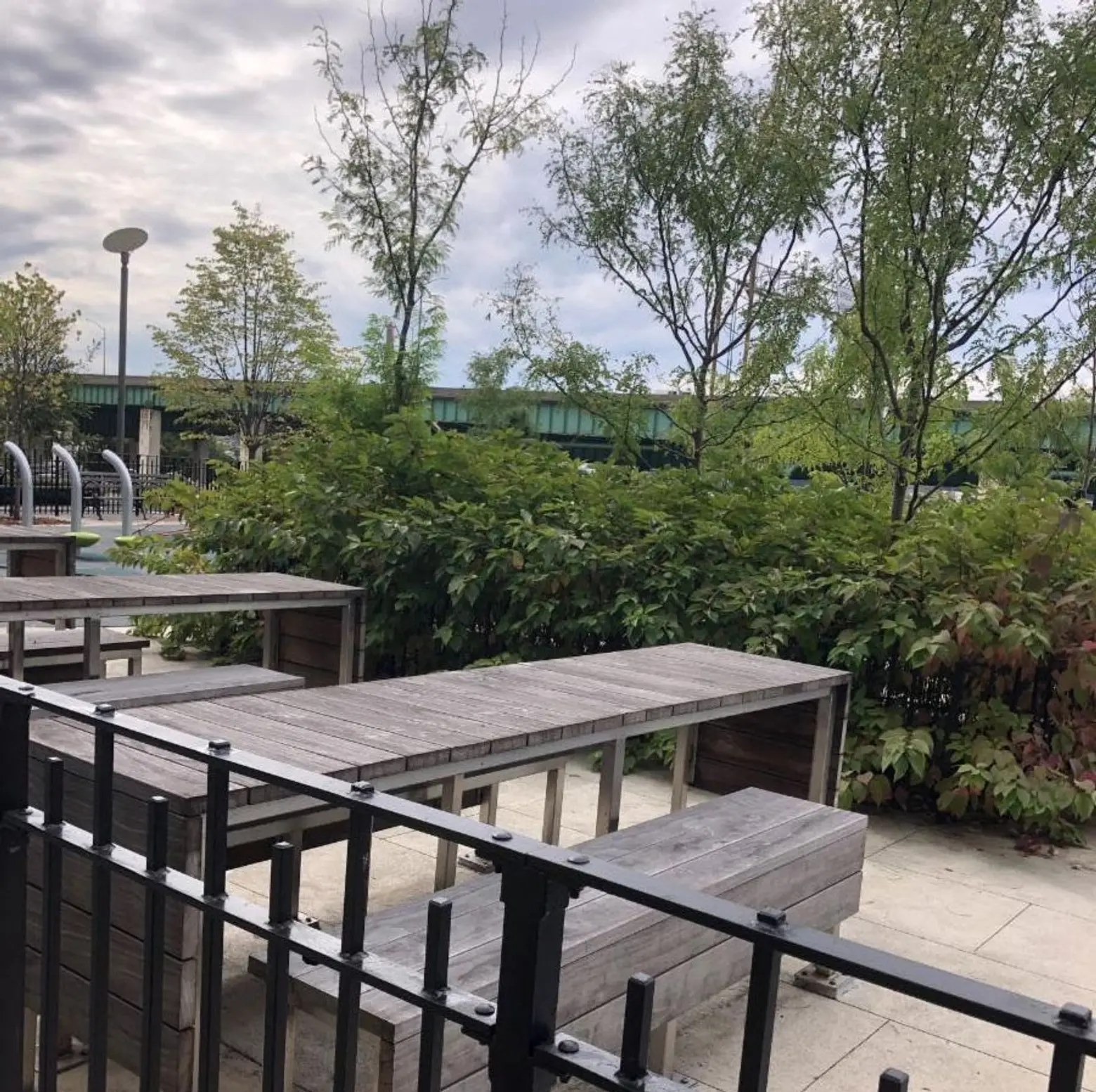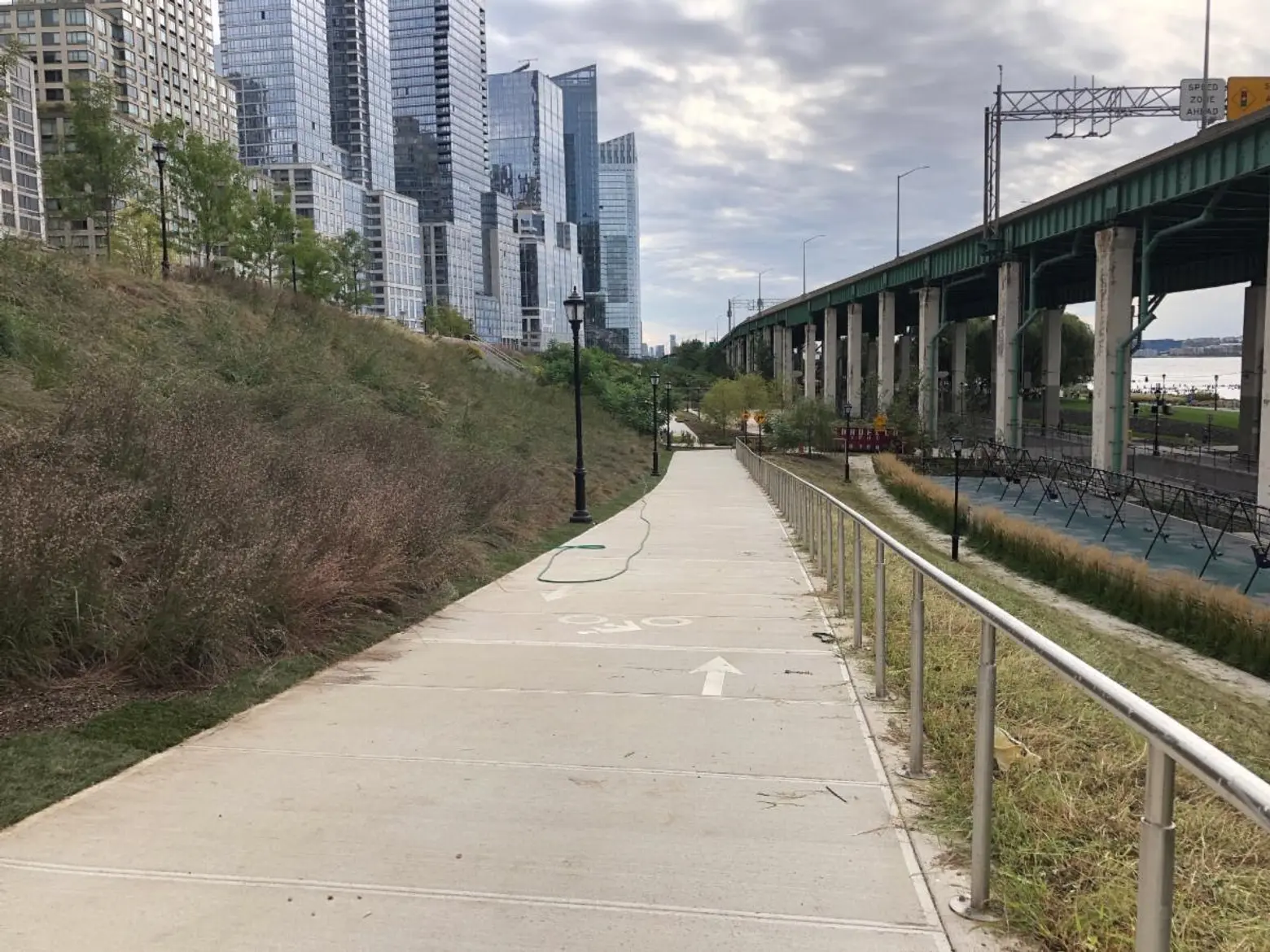 Photos of Phase V courtesy of the Riverside Park Conservancy
In the more immediate future, additional improvements from 69th to 72nd Streets began on October 1 and include better pedestrian and bicycle paths, a reconfigured dog run, new seating on Pier I, and a Parkour gym that will replace the unimproved area behind Pier I Café. This is all expected to take a total of 18 months, but will be opened on a rolling basis.
RELATED: