REVEALED: Domino Sugar Factory's Tiny New Neighbor at 349 Kent Avenue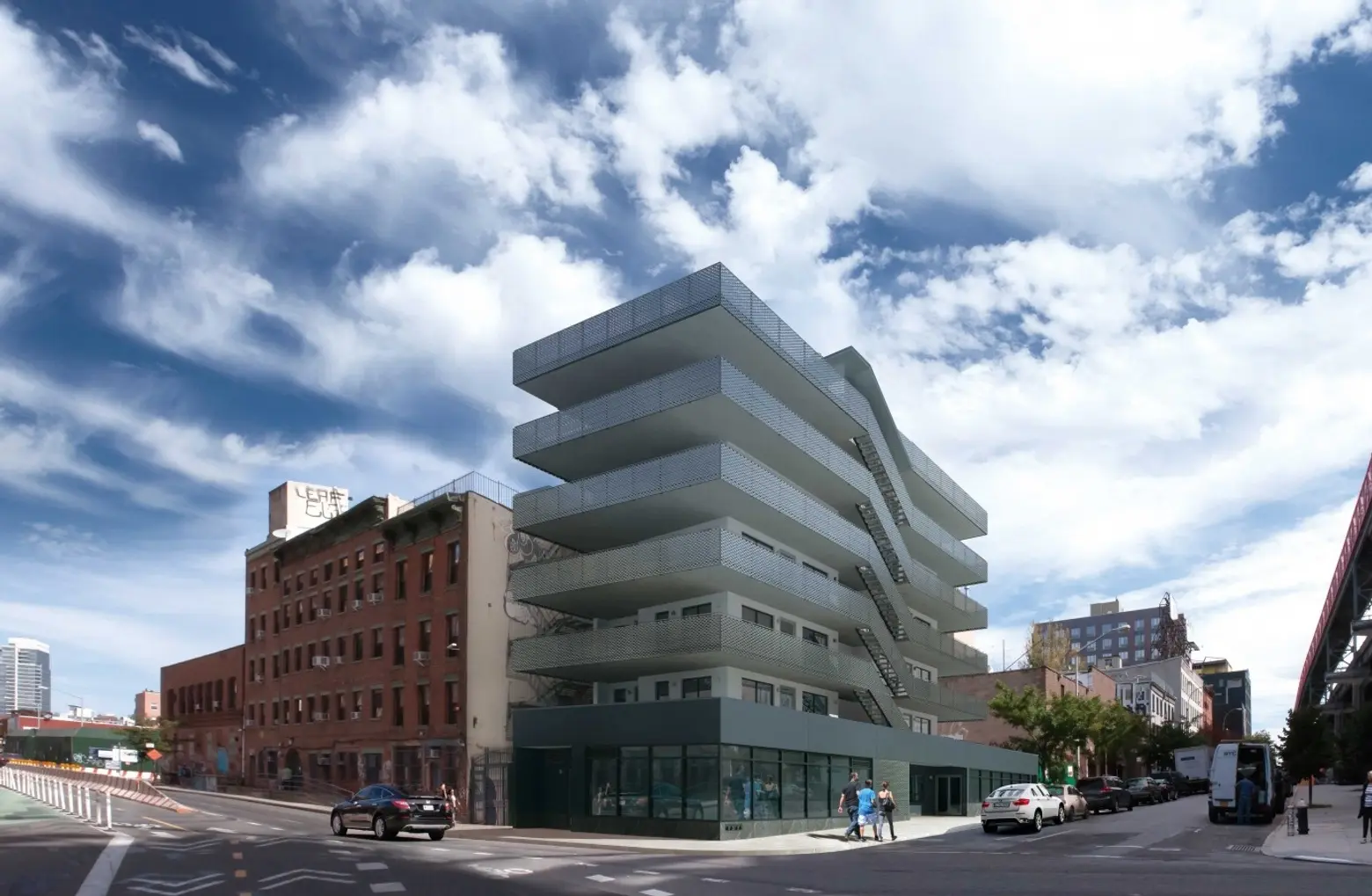 In the shadow of the Williamsburg Bridge and across from the massive Domino Sugar Factory redevelopment underway by Two Trees, a tiny corner site at 349 Kent Avenue and South 5th Street will give rise to a six-story, 10-unit residential building designed by Brooklyn-based Workshop DA.
The 4,000 square-foot lot was purchased for $1.3 million by Eugene Bushinger's 351 Kent Realty LLC in early 2011 and in May, it was reported that building permits were filed for a 15,300 square-foot residential building. The pre-existing, two-story structure that once provided a welcome splash of color along the Brooklyn Greenway has since been demolished. Its worn, brick faced boasted a geometric and robot-infused mural painted by R. Nicholas Kuszyk (a.k.a. RRobotsollaboration) with How and Nosm in 2011.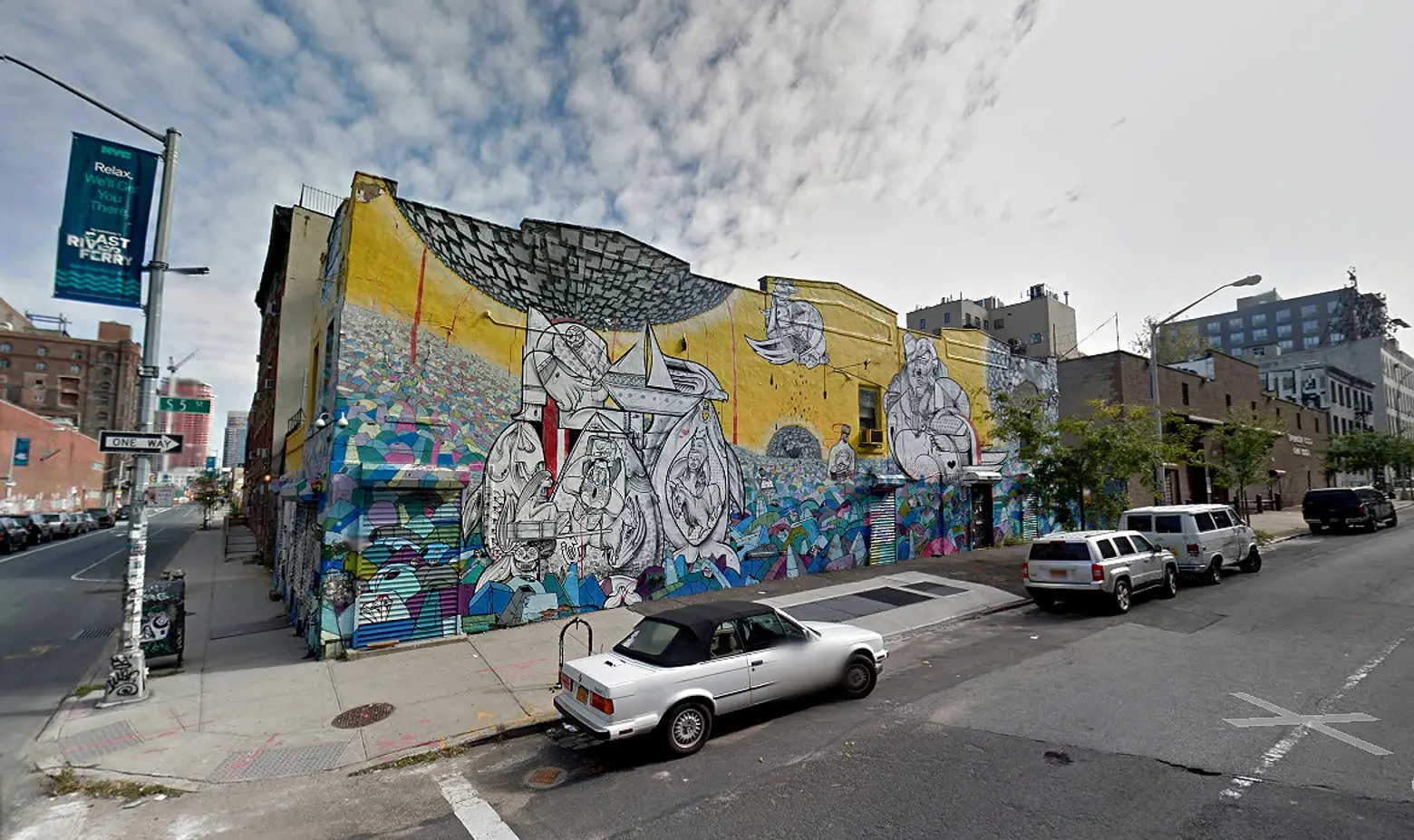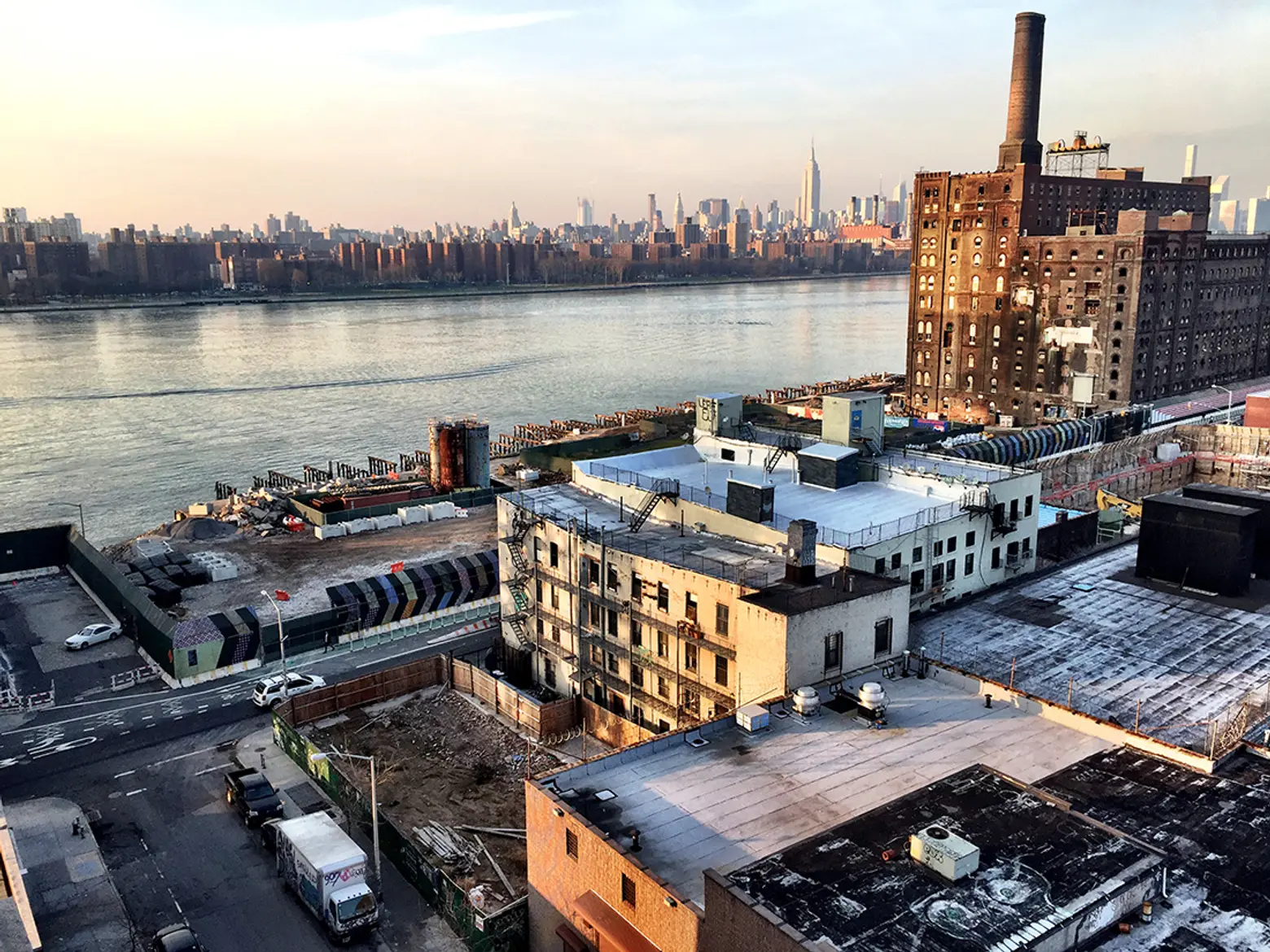 Sadly, renderings of Workshop DA's planned design show none of its predecessor's character, and appears as welcoming as a highway motel. The 75-foot tall metal clad structure will rise from a one-story base containing a residential lobby, parking for six vehicles and two antiseptic retail storefronts. Above, the building mass deeply sets back from the street wall allowing for an exterior staircase and sizable, 15-foot deep balconies on three of the building's elevations. Inside, each floor will house just two apartments positioned around a central, elevatored core. A floor plan showing two two-bedroom spreads depict compact layouts with bedrooms and living rooms provided direct access to the abundance of outdoor space.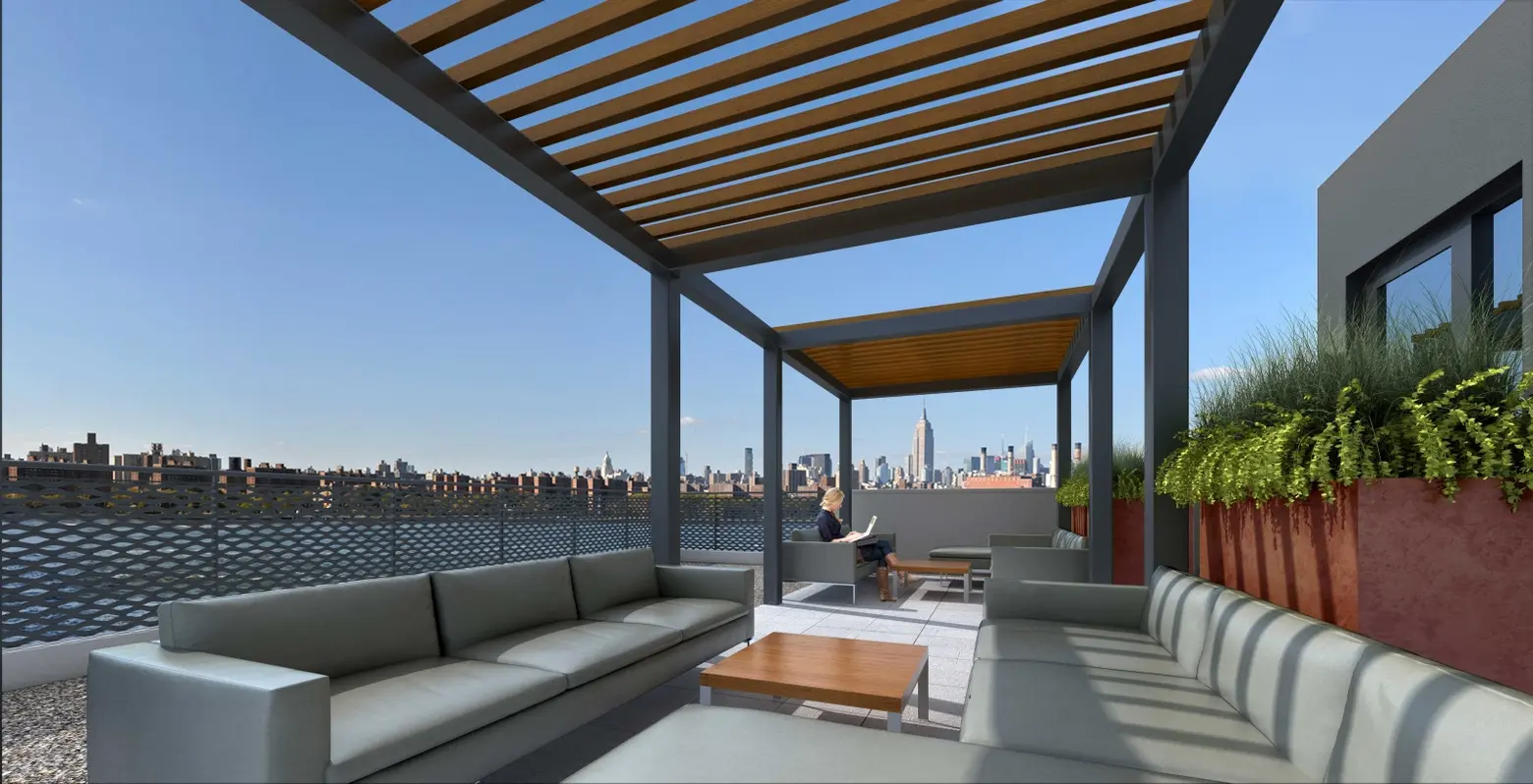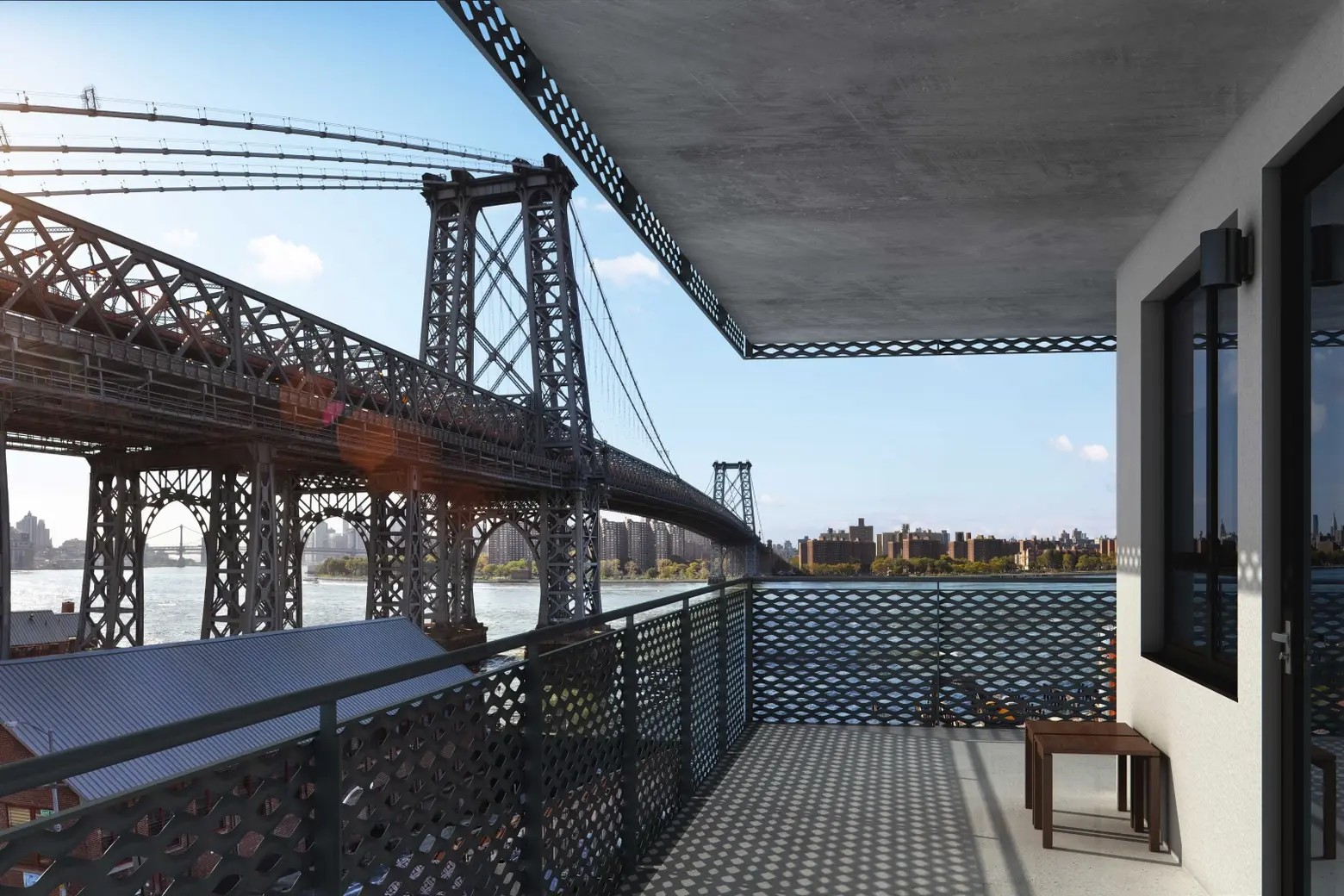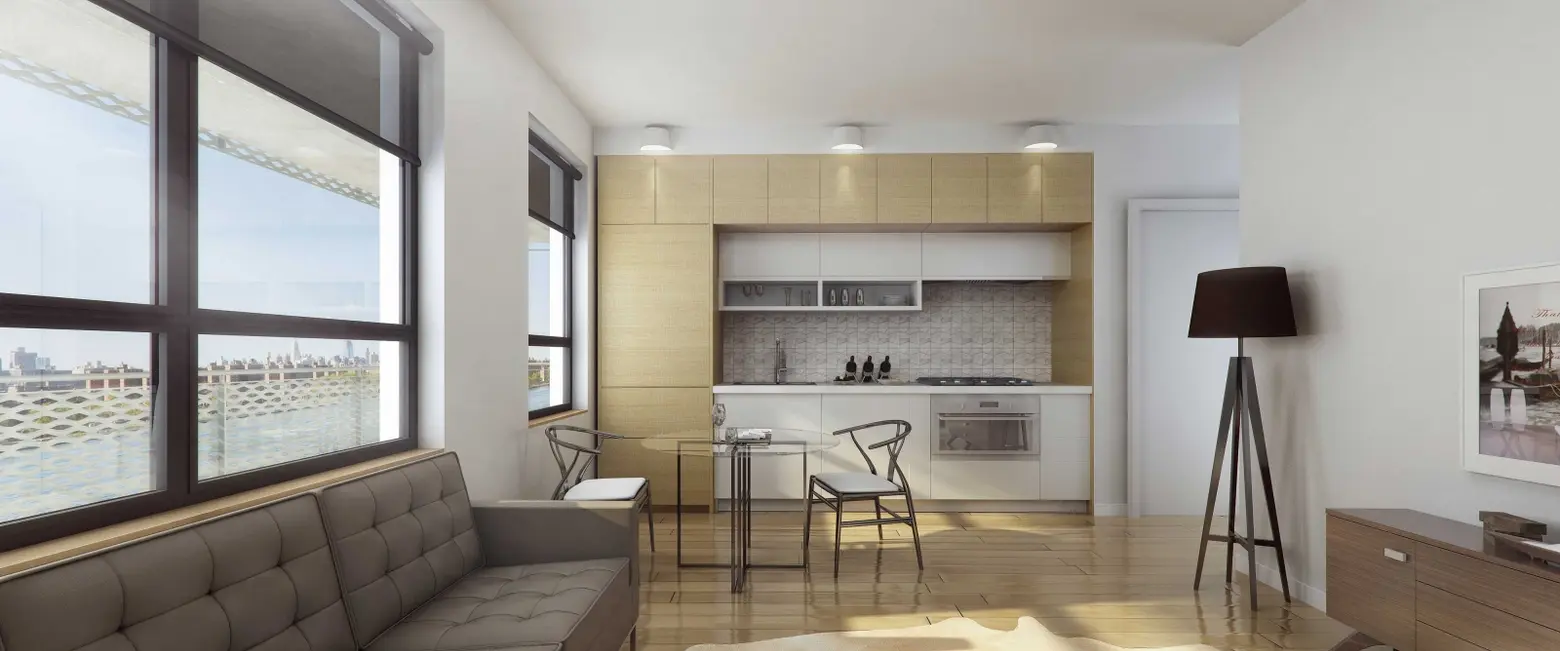 To soften the structure's cold exterior, we can only hope the terraces will be furnished with lots of greenery, or perhaps that some part of the structure will serve as a canvas for a new mural. Kuszyk has painted murals for at least one other Williamsburg new build, at 349 Metropolitan Avenue.
[Get listing updates on 349 Kent Avenue at CityRealty]
RELATED: