Prospect Park's 150-year-old Endale Arch returns with stunning original details after restoration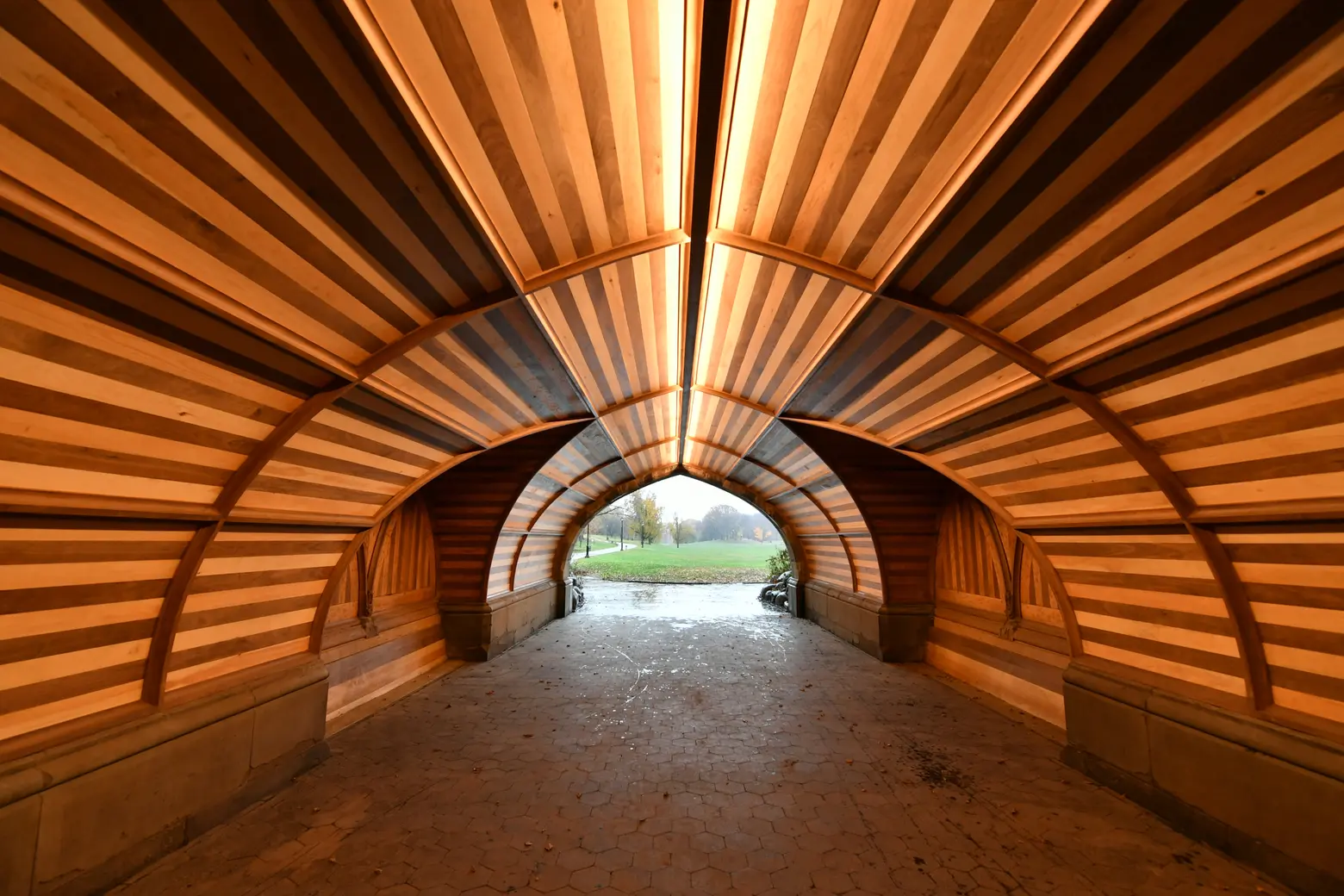 An original architectural element of Prospect Park that dates back to the 1860s has returned to Brooklyn's backyard. Following a five-year restoration, the Endale Arch reopened to the public last week, with parts of its stunning design envisioned by park creators Frederick Olmsted and Calvert Vaux on display for the first time this century.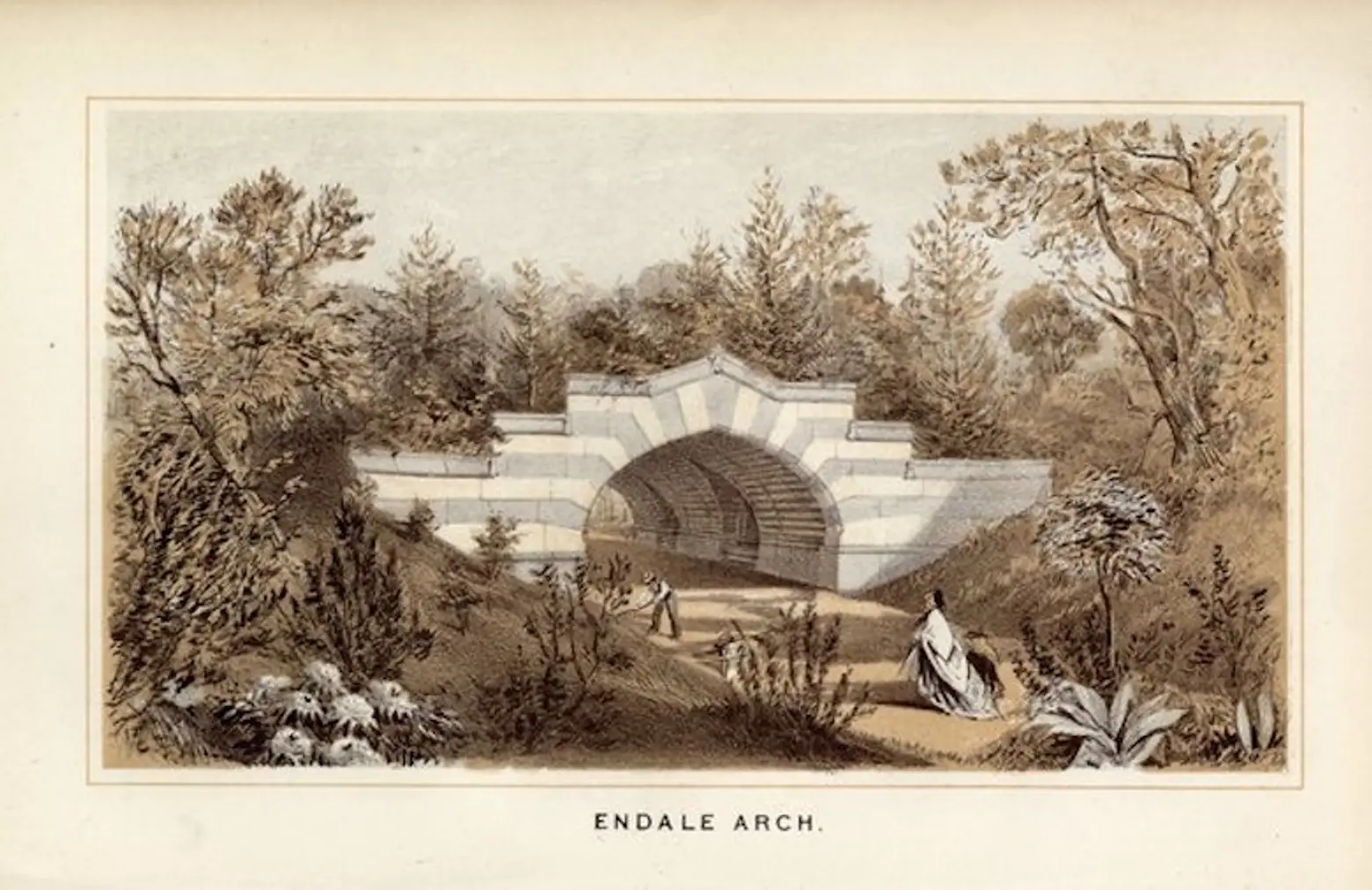 A lithograph of Endale Arch, circa 1867, Annual Reports of the Brooklyn Park Commissioners, 1861-1873; Courtesy of the Prospect Park Alliance
Many of Prospect Park's arches date back to the construction of the park during the 1860s. According to the Prospect Park Alliance, Olmsted and Vaux imagined the Endale Arch as a safe passage for pedestrians under Park Drive, once bustling with horses and carriages, and as an impressive entrance to the serene Long Meadow. The arch's original name was even "Enterdale."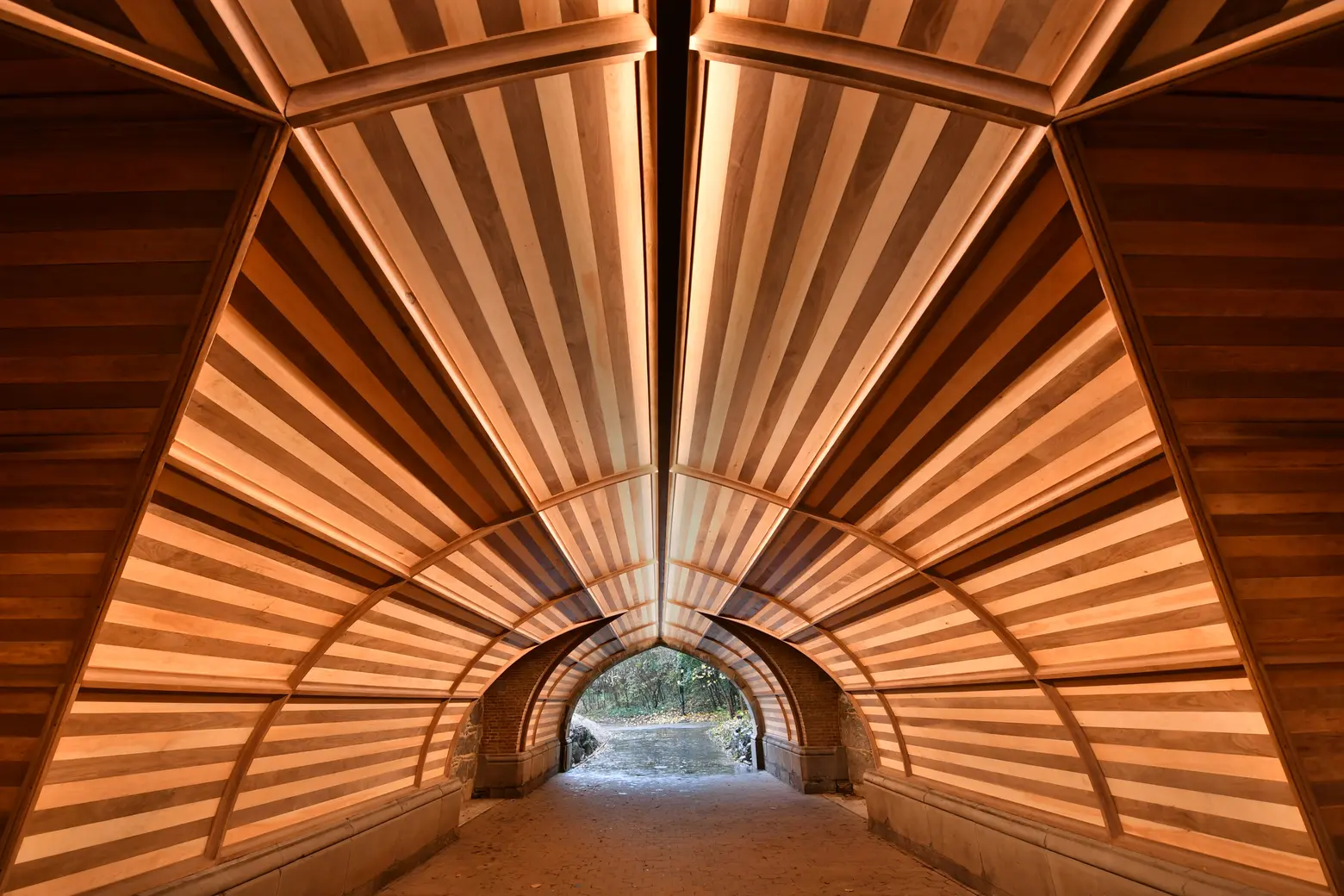 The Alliance kicked off the $500,000 repair project in 2015 after decades of decay of the archway, which saw its interior wood panels rotted and also had flooding issues. As part of the first phase, the Alliance stabilized the stone retaining walls and hillsides, removed invasive plants and planted native ones, and addressed the drainage problems.
Working with Barnhart Restoration, the group restored the interior of the arch and the exterior stonework. After removing layers of paint and grit, the team discovered original 150-year-old details, including the alternating exterior of yellow Berea sandstone and New Jersey brownstone and white pine and black walnut wood paneling on the interior.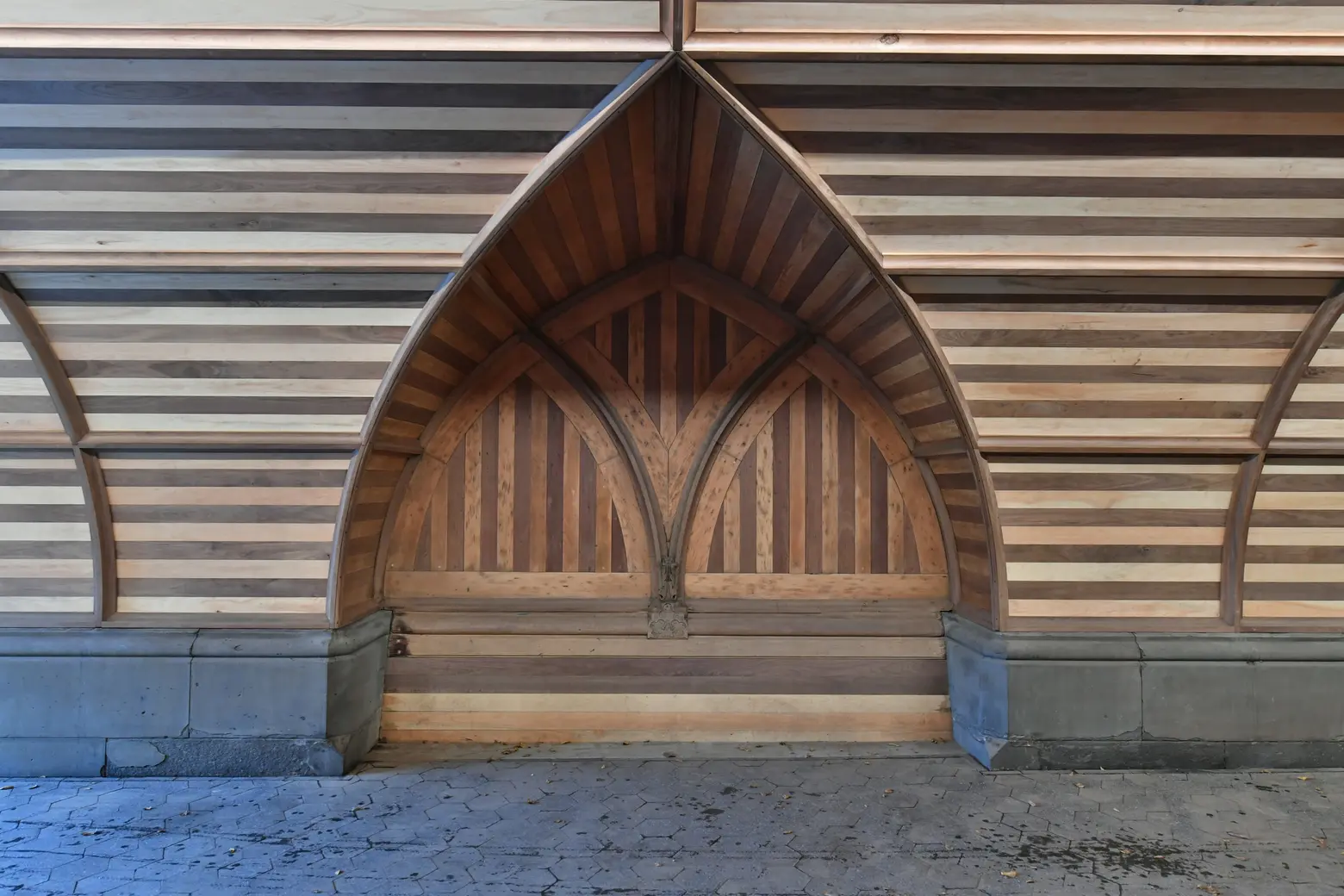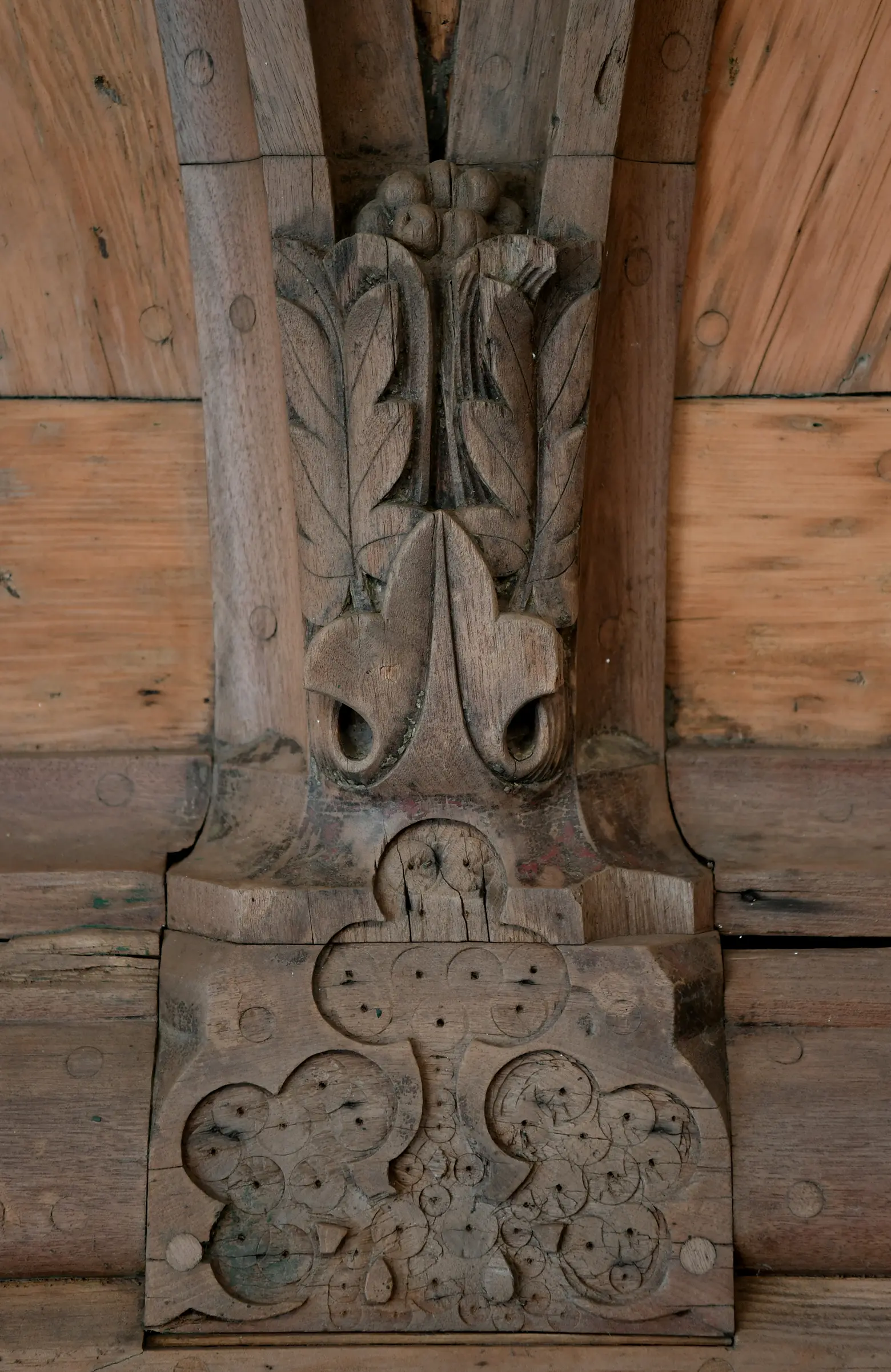 They chose to leave one brick and granite cross vault that highlights the curve of the vault, as well as the impressive original craftsmanship work. LED lights were added to illuminate the stunning restored interior.
"We are so thankful to the Tiger Baron Foundation and Council Member Brad Lander for supporting this work, and enabling us to undertake a restoration worthy of Prospect Park's creators," Sue Donoghue, President of Prospect Park Alliance, said in a press release. "Our Design + Construction team has outdone themselves on this project, and we are thrilled to share this beautifully restored archway with our community."
The restoration of the Endale Arch is part of a broader effort by the Alliance to improve parts of Prospect Park, including an $8.9 million renovation of Grand Army Plaza and Soldiers and Sailors Arch, new Flatbush Avenue entrances, and the restoration of the Vale Woodlands.
RELATED:  
Photos courtesy of Paul Martinka and the Prospect Park Alliance, unless otherwise noted