Plans Filed for the SOM-designed Apartment Tower at 401 West 31st Street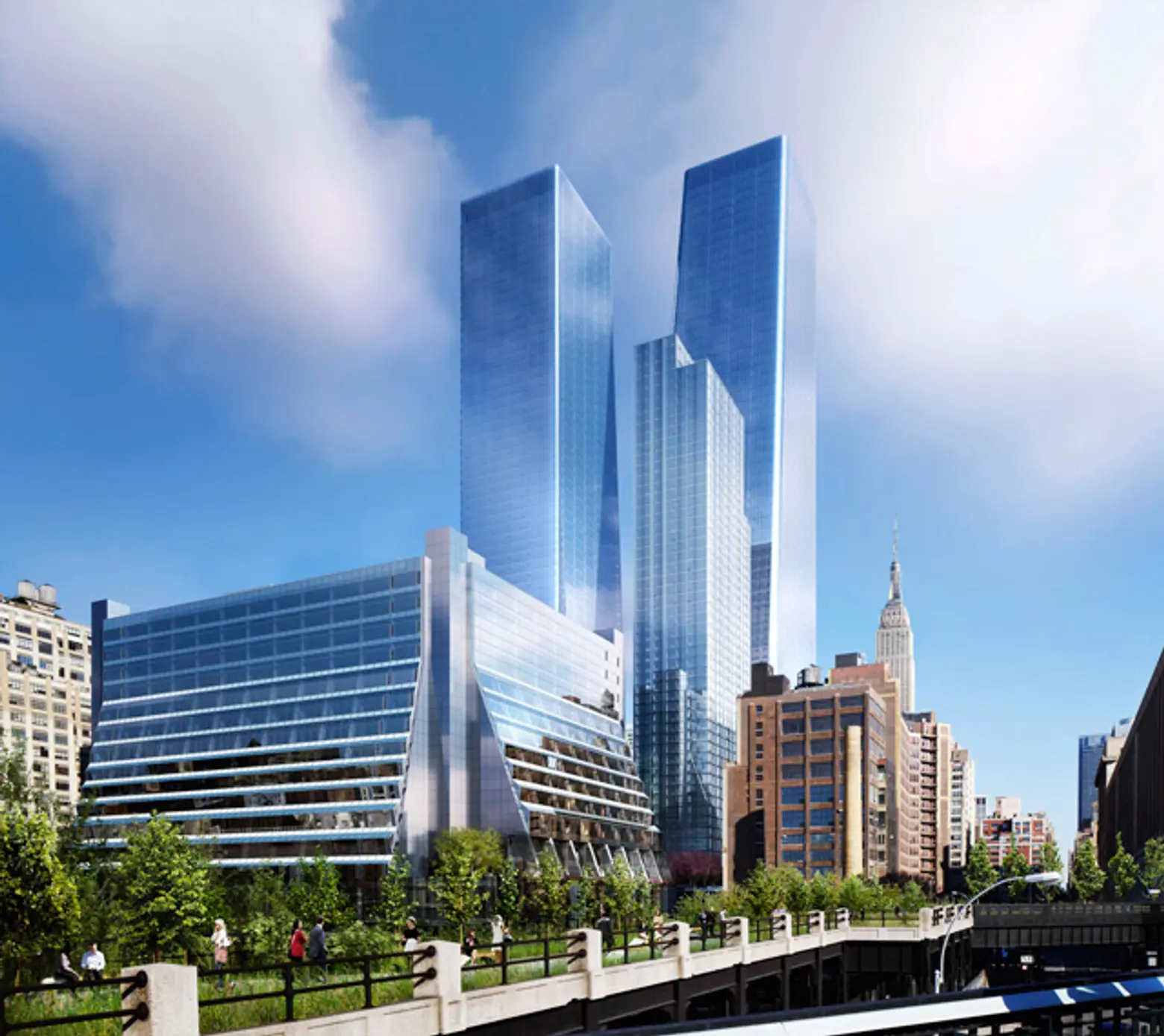 Brookfield Office Properties filed its first plans yesterday for their SOM-designed residential tower located at 401 West 31st Street, adjacent to all the Hudson Yards hoopla. The 756,674-square-foot, 702-foot-tall tower will host 790 apartments with 3,438 square feet of retail on its ground level.
The design sits within a grouping of glass towers and a low slung, tapering structure. The newly filed iteration is quite different than the structure revealed earlier this year, which was much taller and featured a darker material palette that gave the building a more monolithic appearance. The updated design certainly melds better with its surroundings.
The entire project is expected to be completed by 2020.
[Via New York YIMBY]