PHOTOS: See the best costumes from this year's Tompkins Square Park Halloween Dog Parade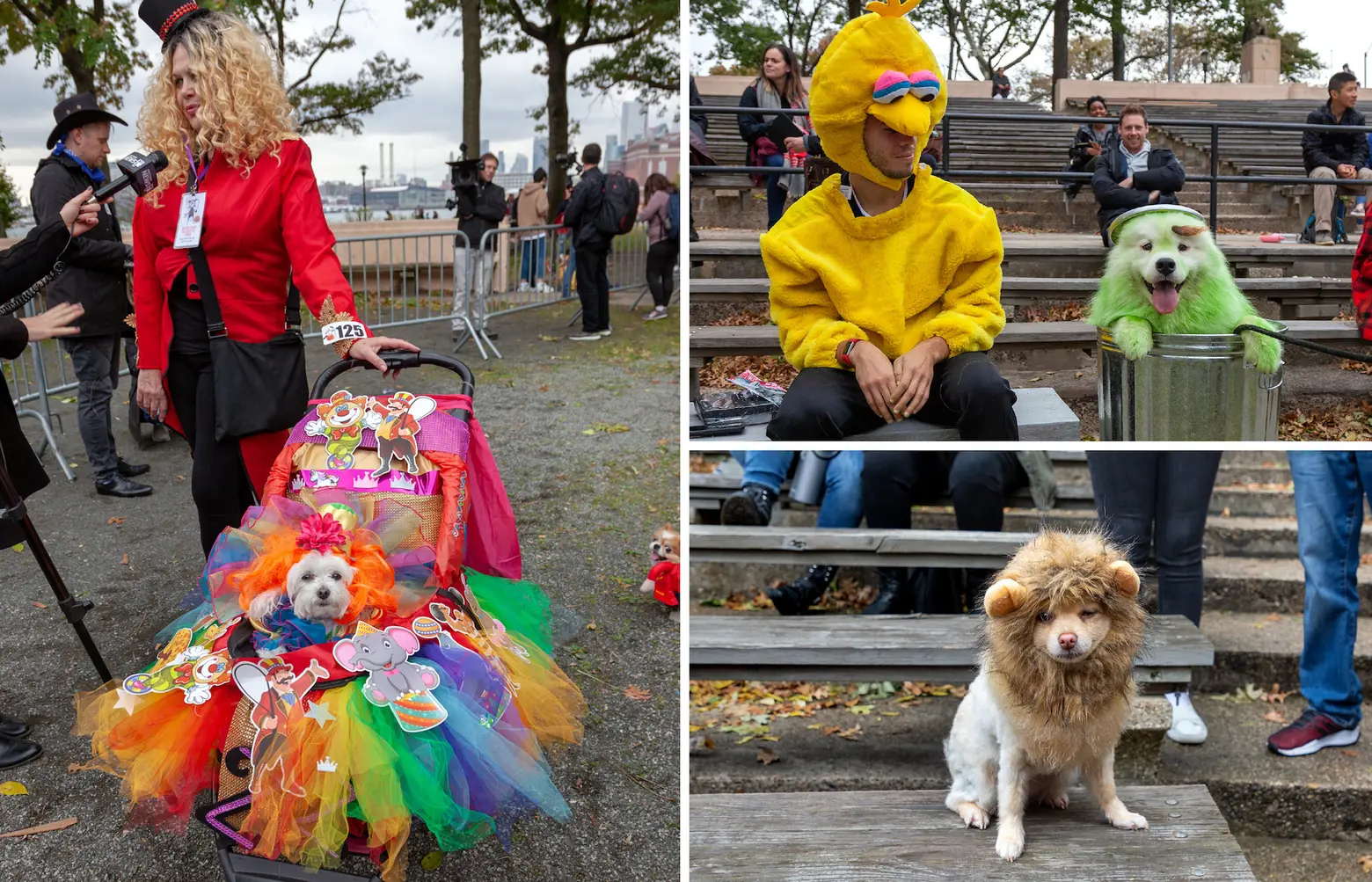 Some were spooky, others political, all were adorable. The 29th annual Tompkins Square Park Halloween Dog Parade took place last Sunday, bringing together hundreds of New Yorkers and their furry friends from all over. While the parade is no longer really a parade nor held at Tompkins Square Park, the event remains one of the year's best. Photographers James and Karla Murray witnessed first hand the canine costumes and shared with 6sqft photos of the cutest and most creative choices, including the ultimate winners: two Yorkshire terries as Snoopy and the Red Baron.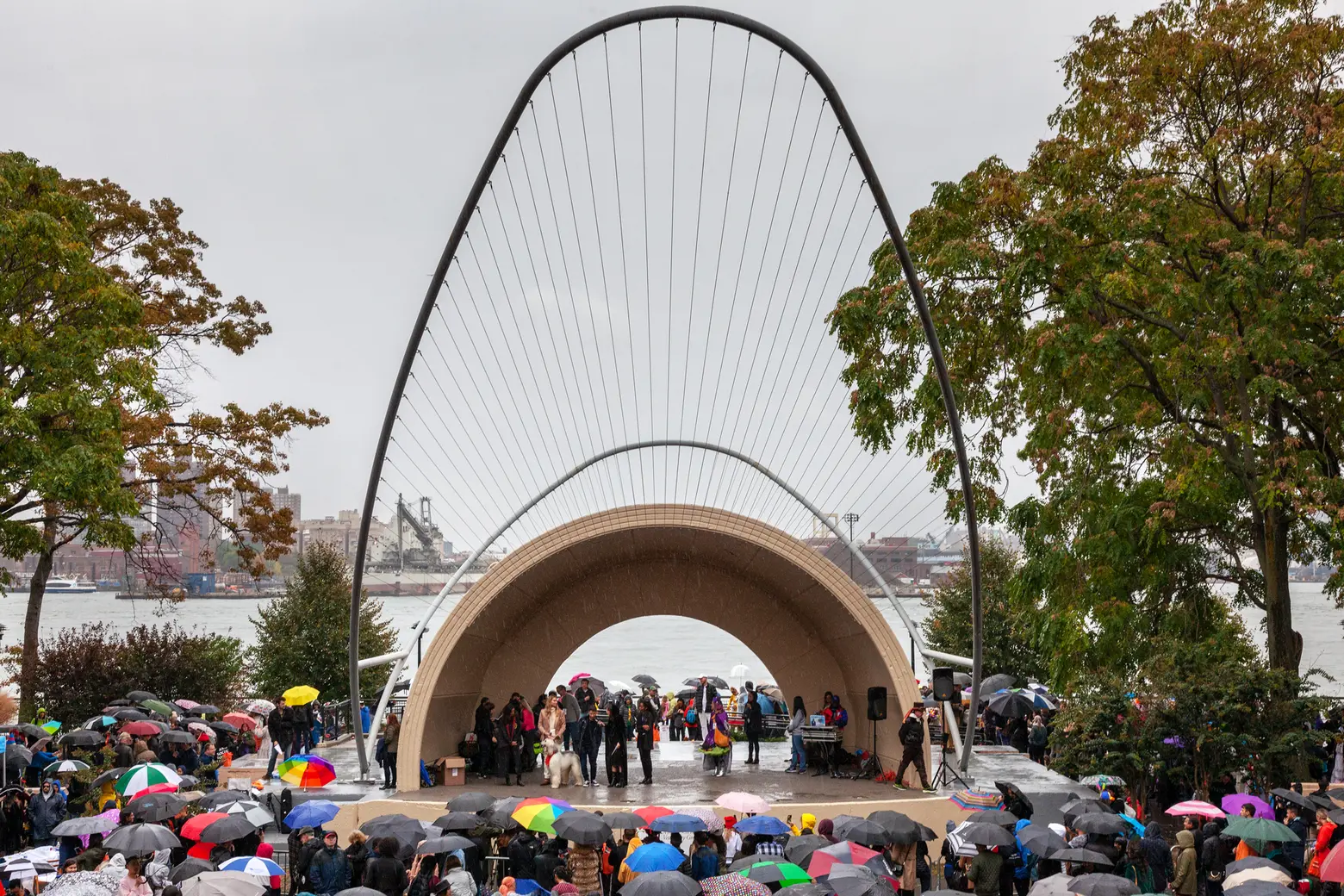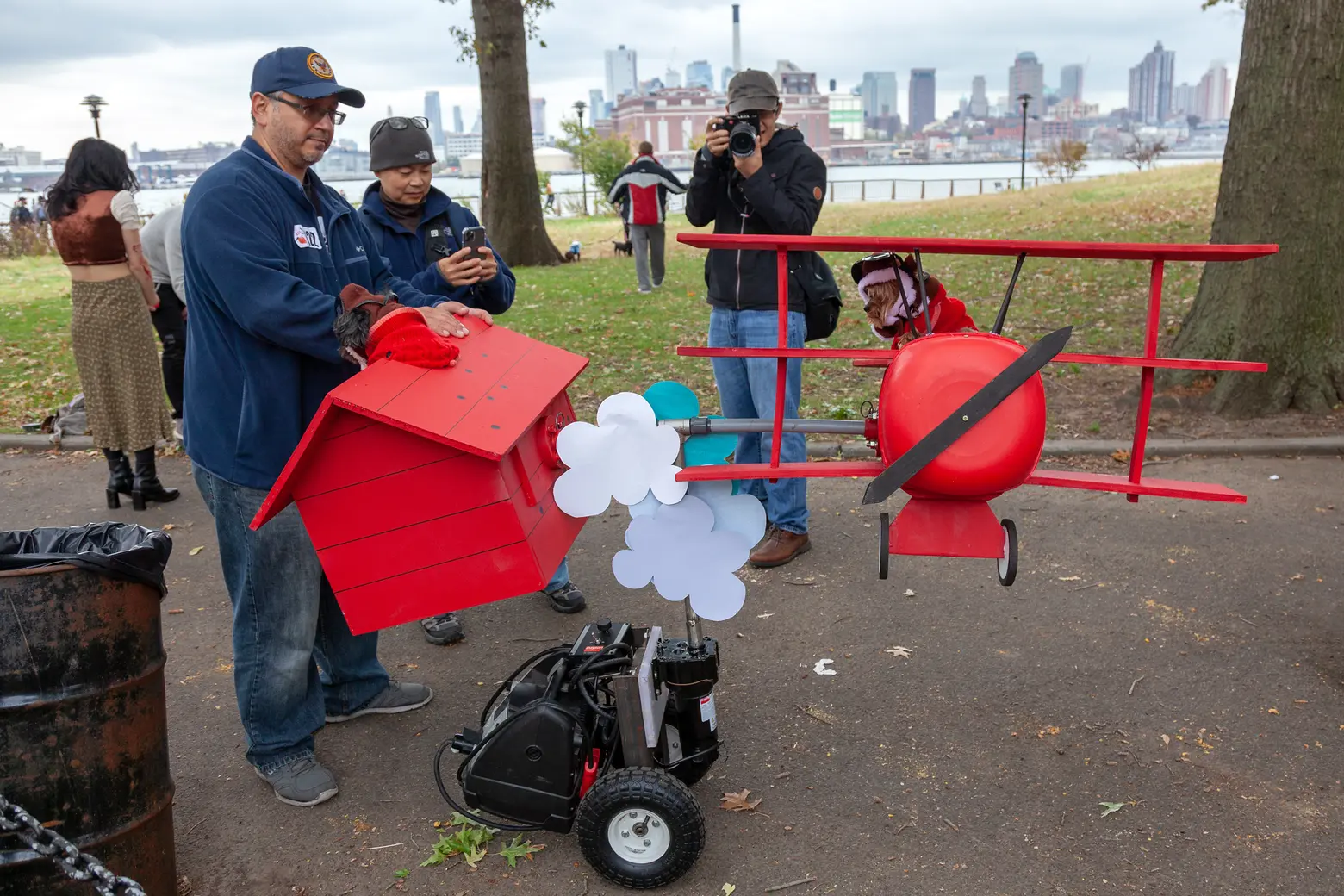 Best in Show was awarded to Snoopy and the Red Baron. The owner of the two Yorkshire terriers designed the adorable aircraft himself and he took home a $500 Petco gift card.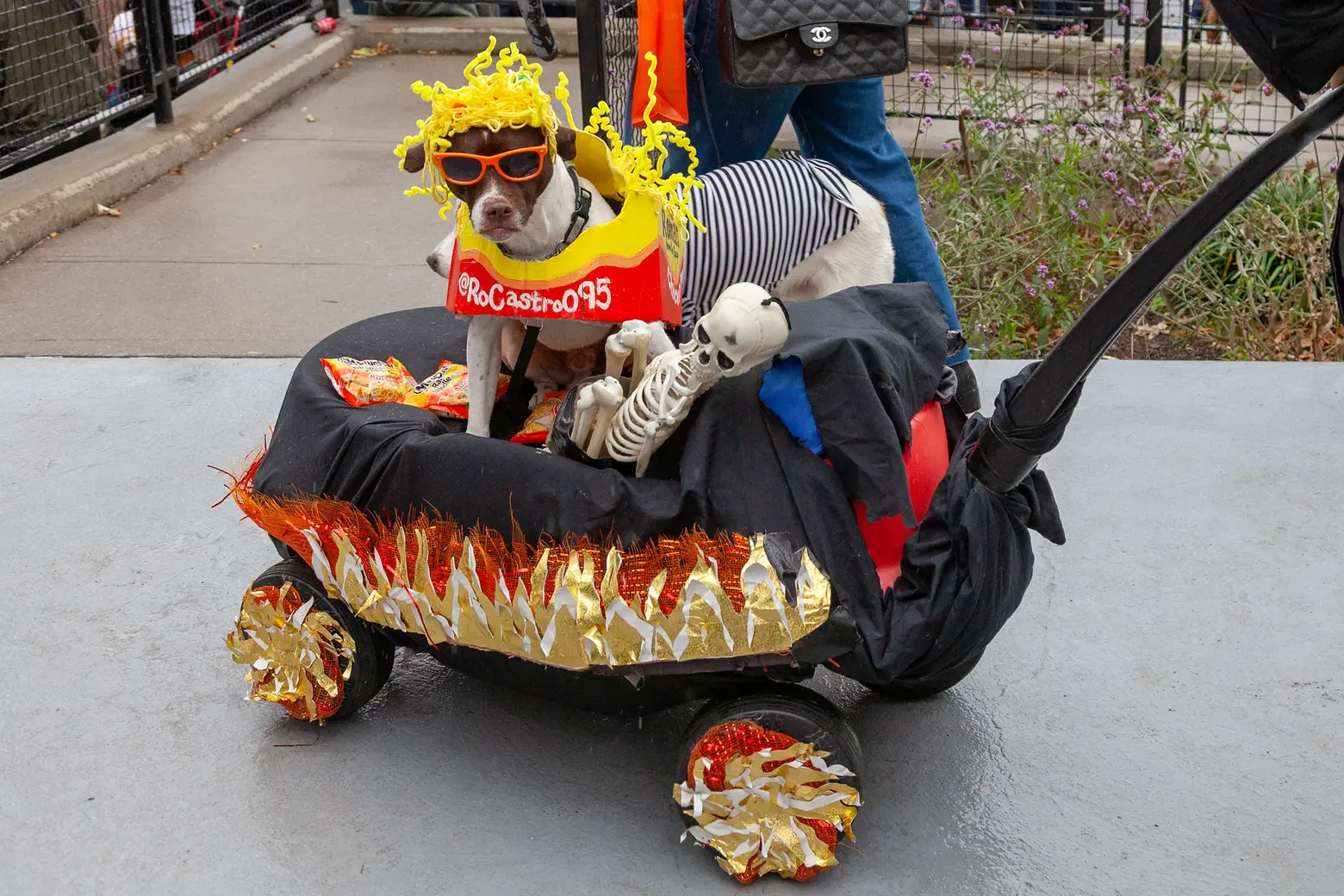 Second place went to a Jack Russel terrier, Roman, dressed as Ramen Noodles. Roman and his owner received a $250 Petco gift card.

A very clever nod to the movie Midsommar placed third.

Slightly disturbing, but still cute, this Chihuahua pulls off a believable Regan from the Exorcist. The attention to detail, along with that bright green vomit, led to a fourth-place win for the pair.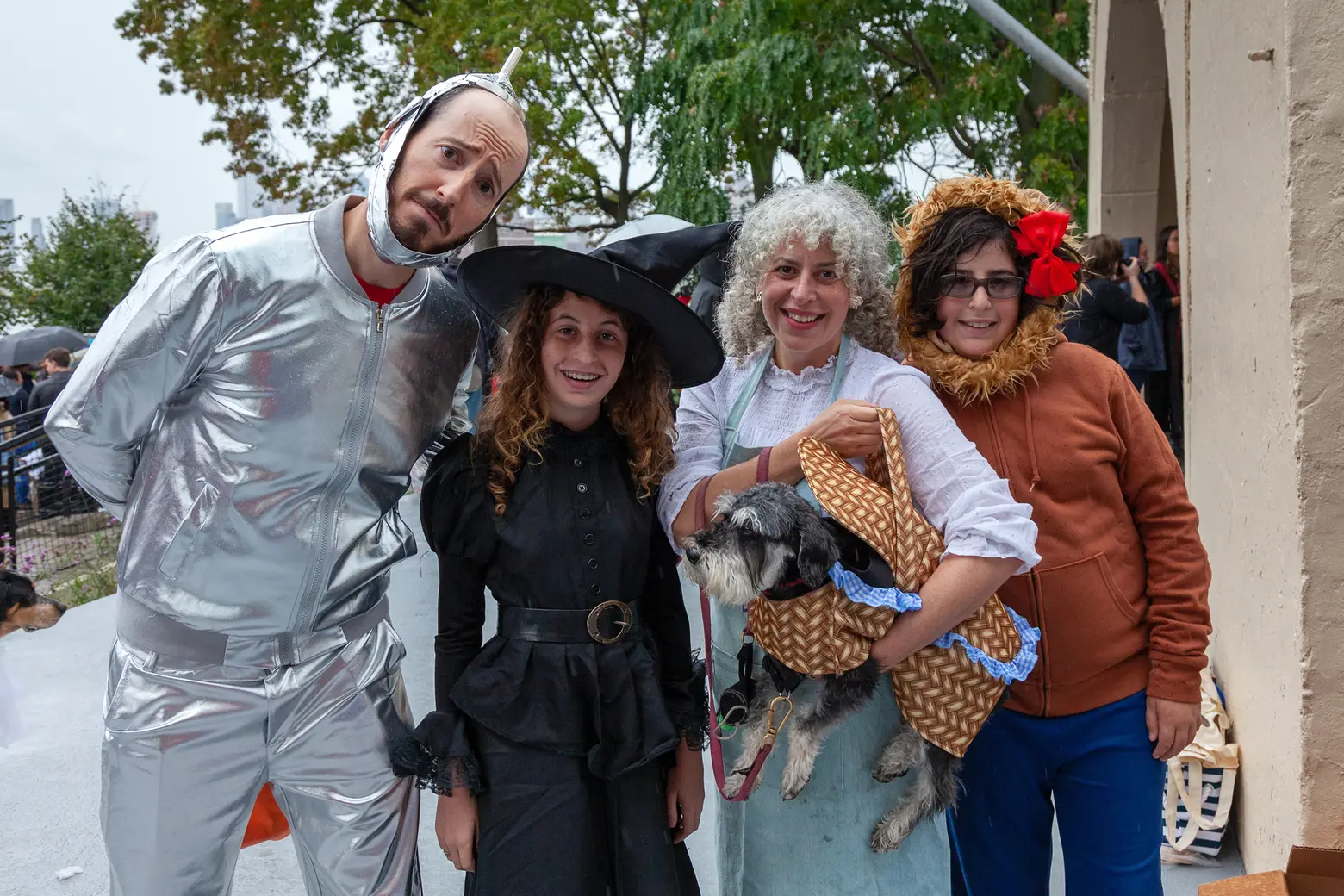 The most Toto-looking dog helped his Wizard of Oz family take fifth place and a $50 Petco gift card.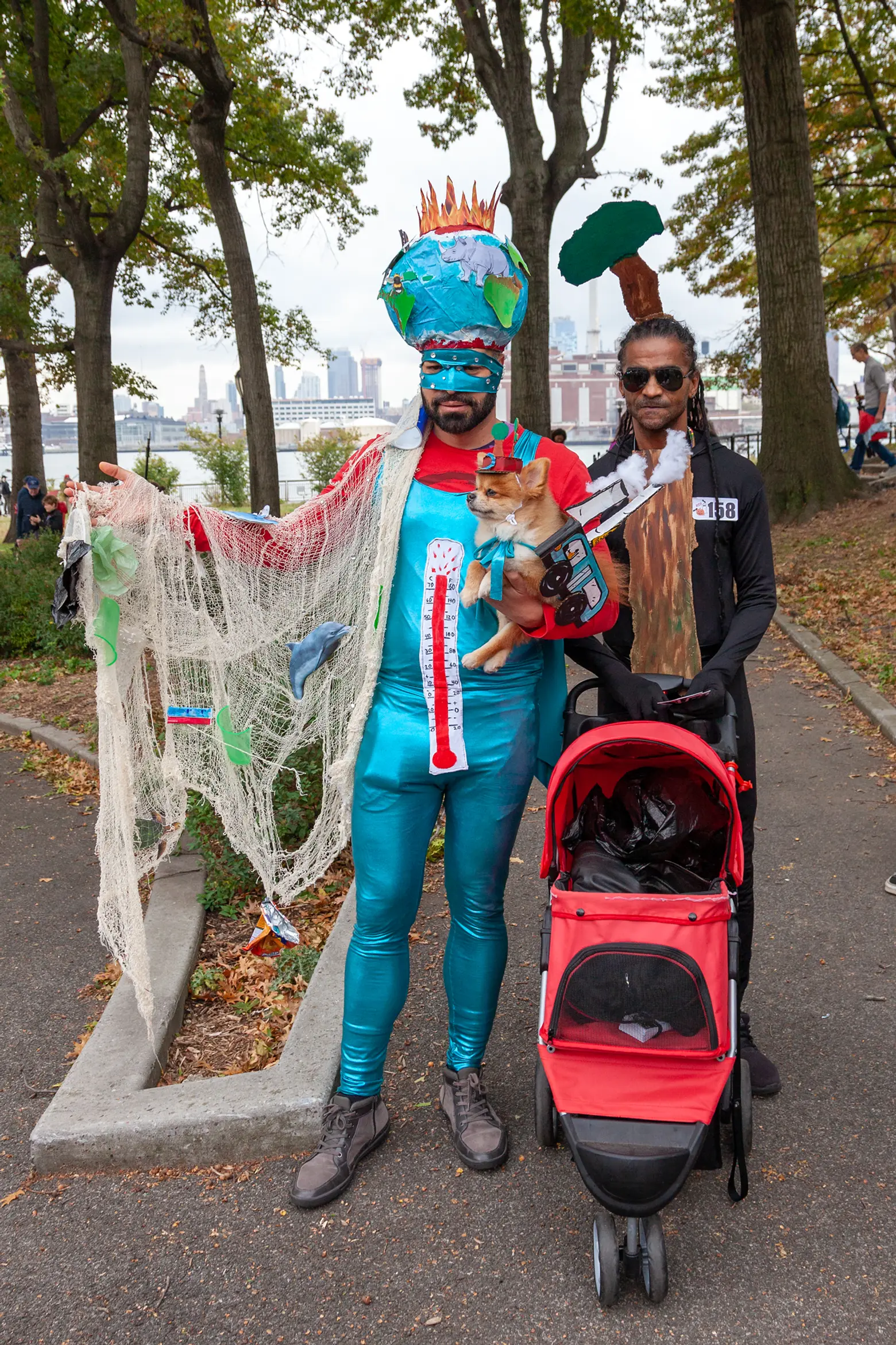 Dressed as one of the spookiest things out there–Global Warming–King Tut and his owners Rubin and Thurman secured sixth place and a gift card to Petco for $50.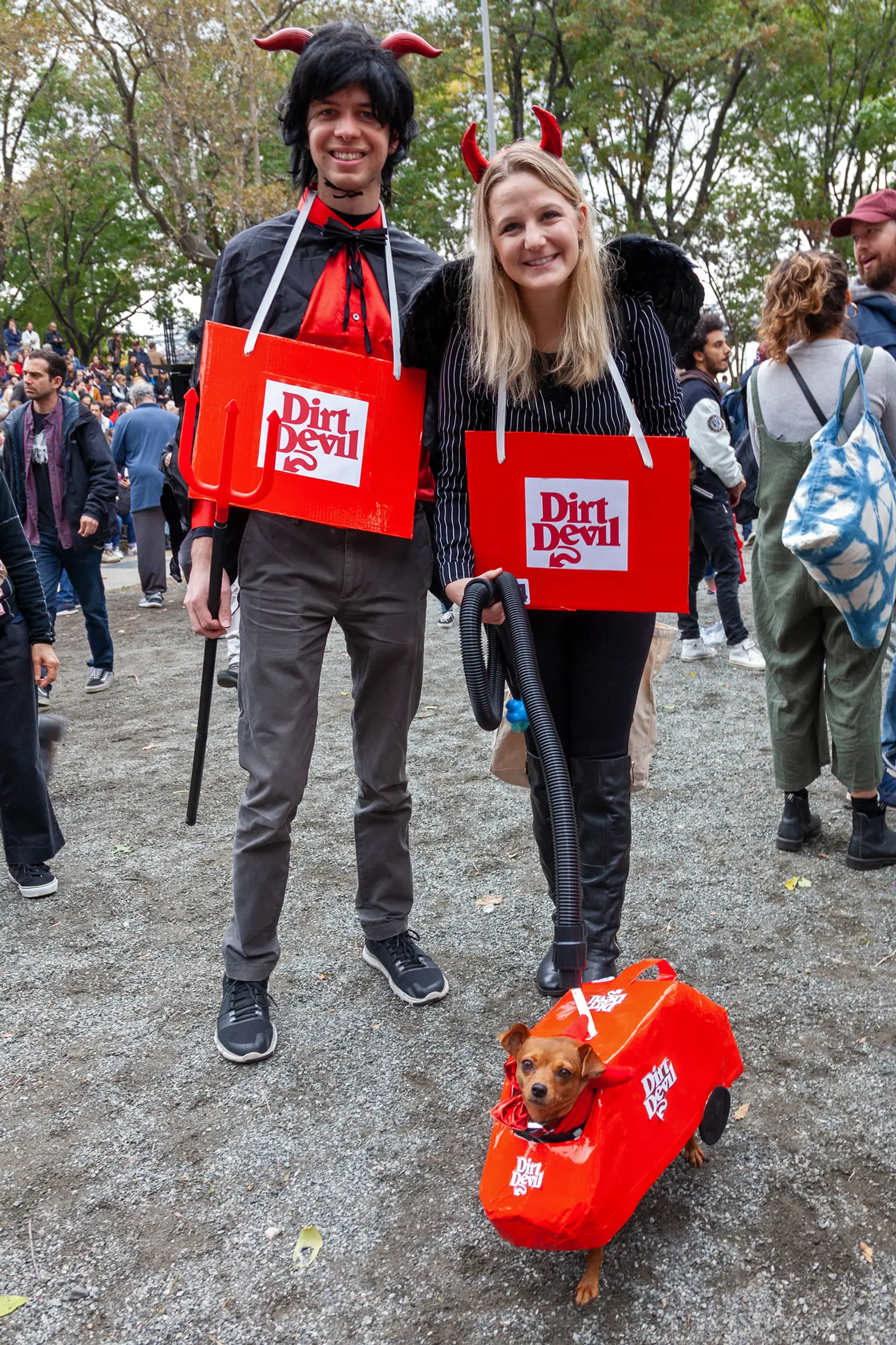 Adorable Dave the Dirt Devil went home as an honorable mention winner, along with devilish vacuum owners, Adam and Natasha.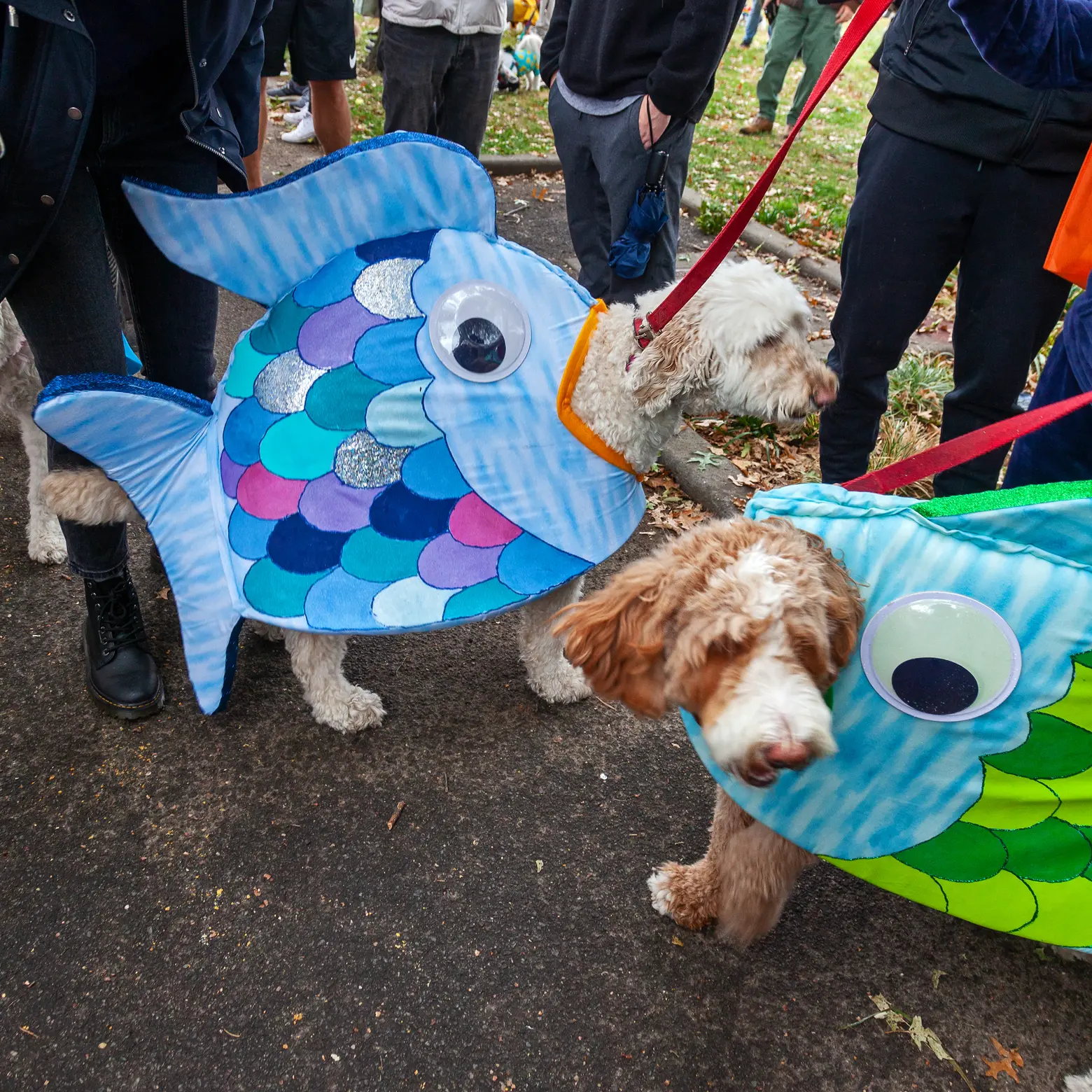 The event went swimmingly for these two sparkly Rainbow Fish pups, who both received honorable mentions.

Donald and Melania Trump, who was dressed in her infamous jacket, were seen socializing during the event. Judges granted them an honorable mention award.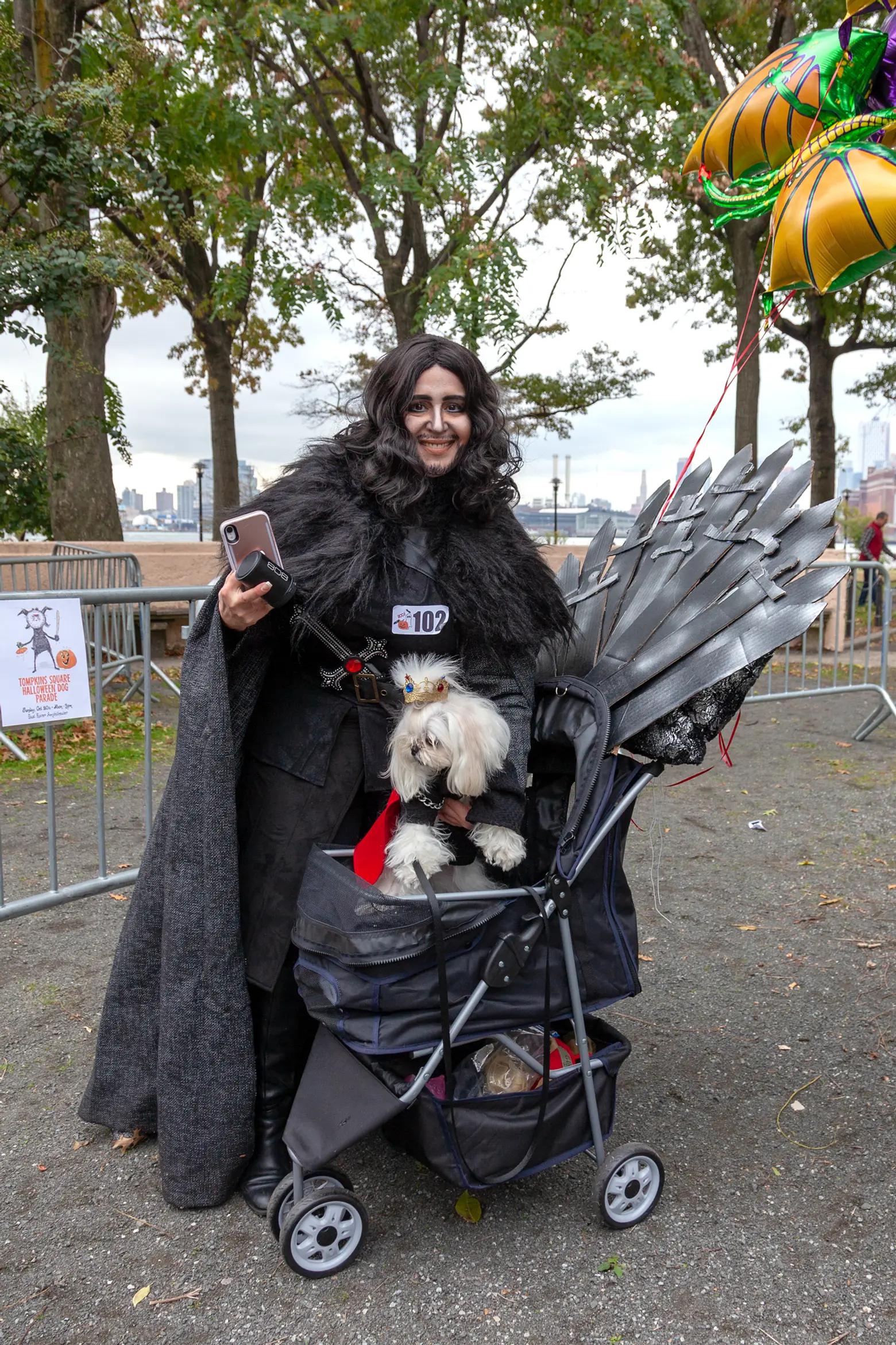 Lola and her owner Lourdes were royally decked out in Game of Thrones garb.

Frenemies the Big Bad Wolf & Little Red Riding Hood show off elaborate costumes.

Donning a gold chain, Snoop Dog made an appearance.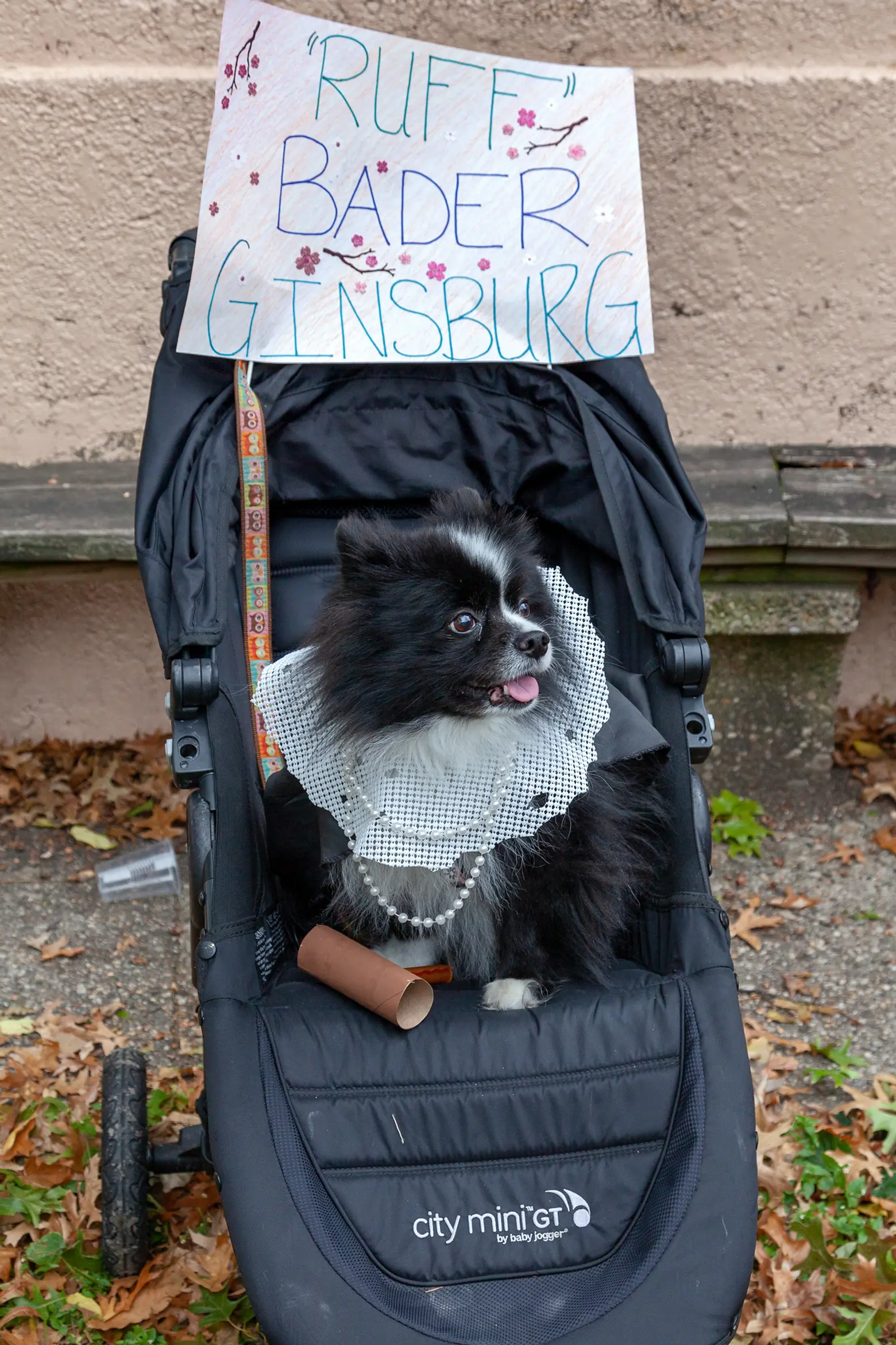 The pearls and gavel helped execute this "Ruff" Bader Ginsburg costume.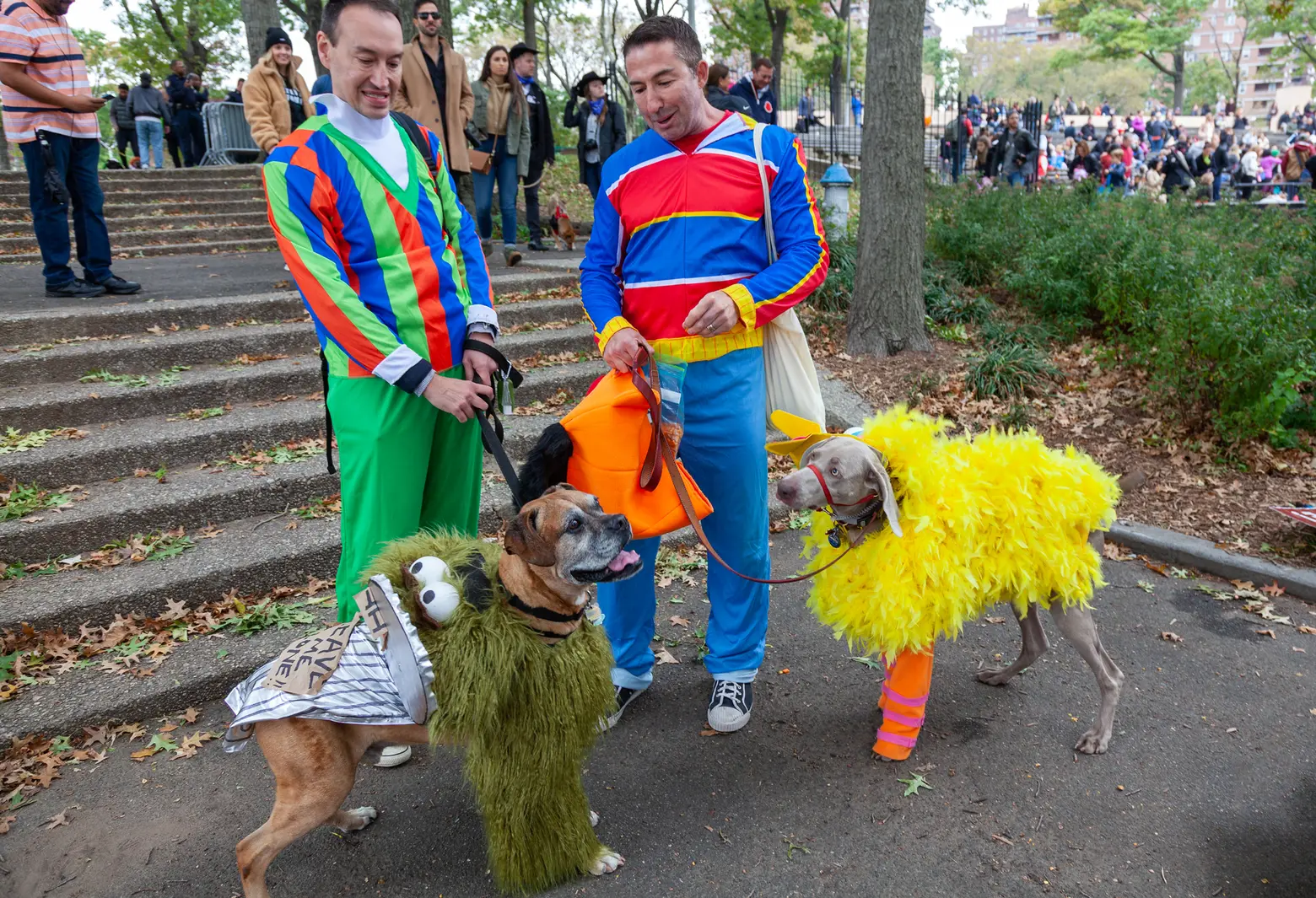 Sesame Street came to life with Cookie dressed as Big Bird and Hoya as Oscar the Grouch. Owners Jamie and Henry, aka Bert and Ernie, also got in on the fun.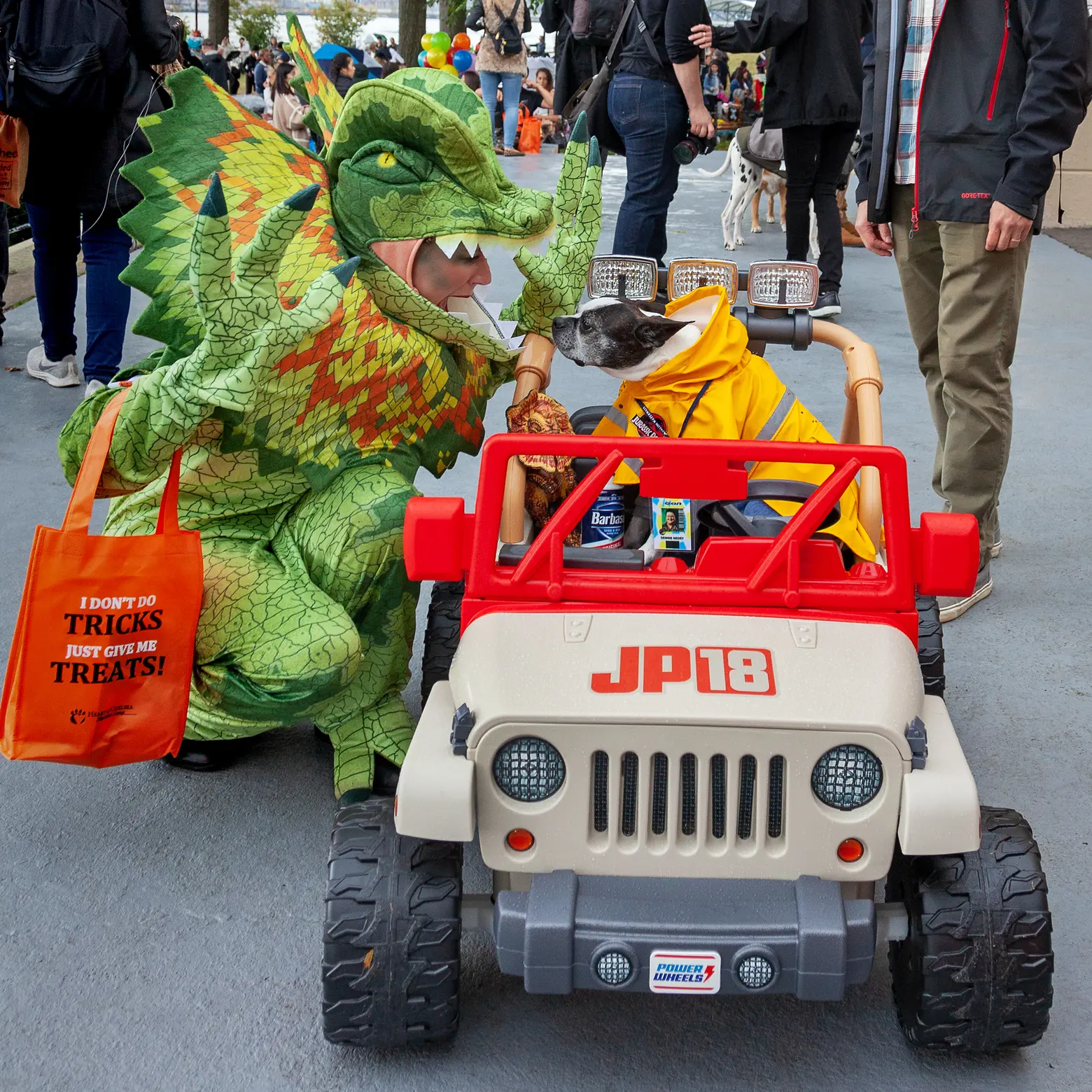 A paw-fully impressive reenactment of "Jurassic Park."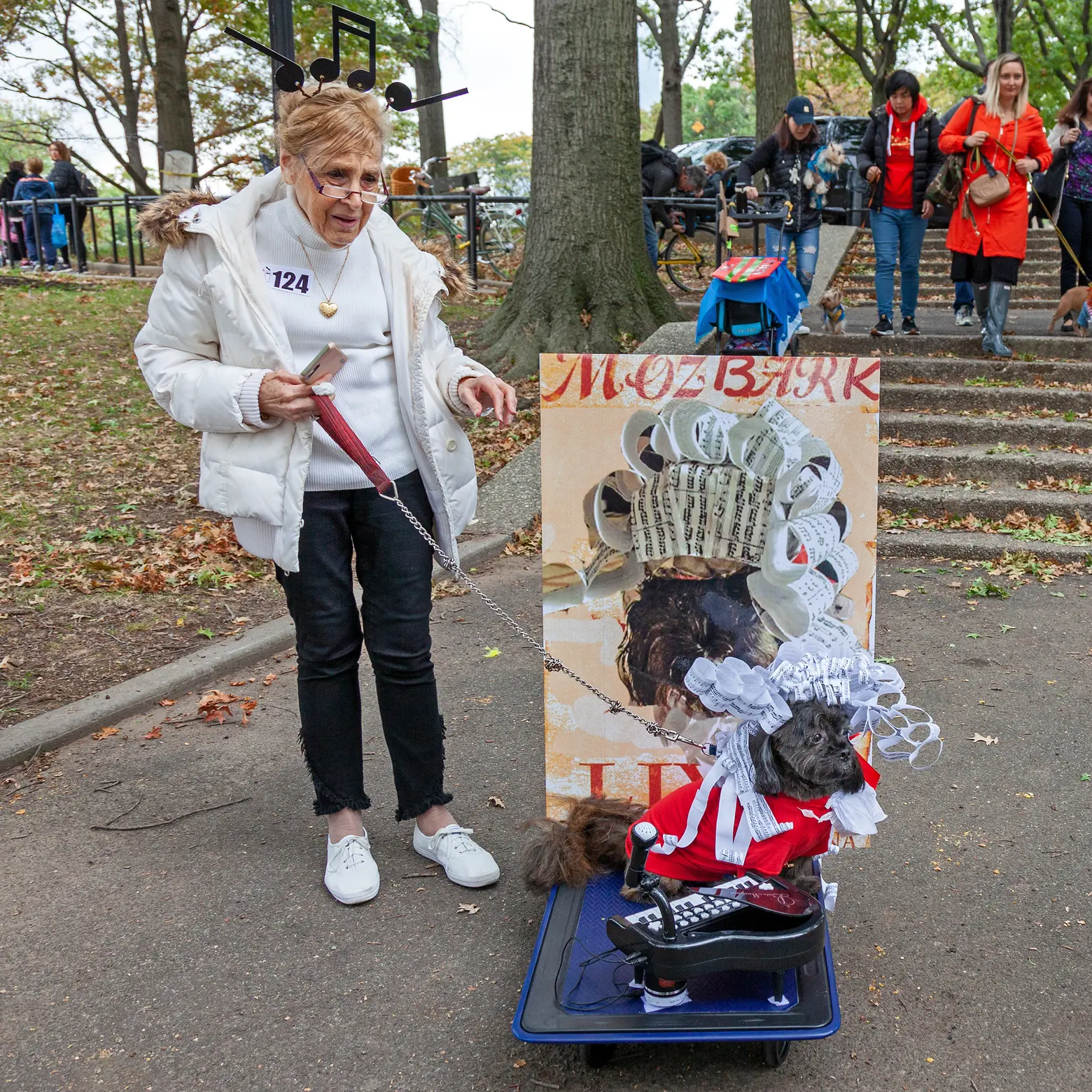 Wearing a wig of music sheets, Chewy went as "Mozbark."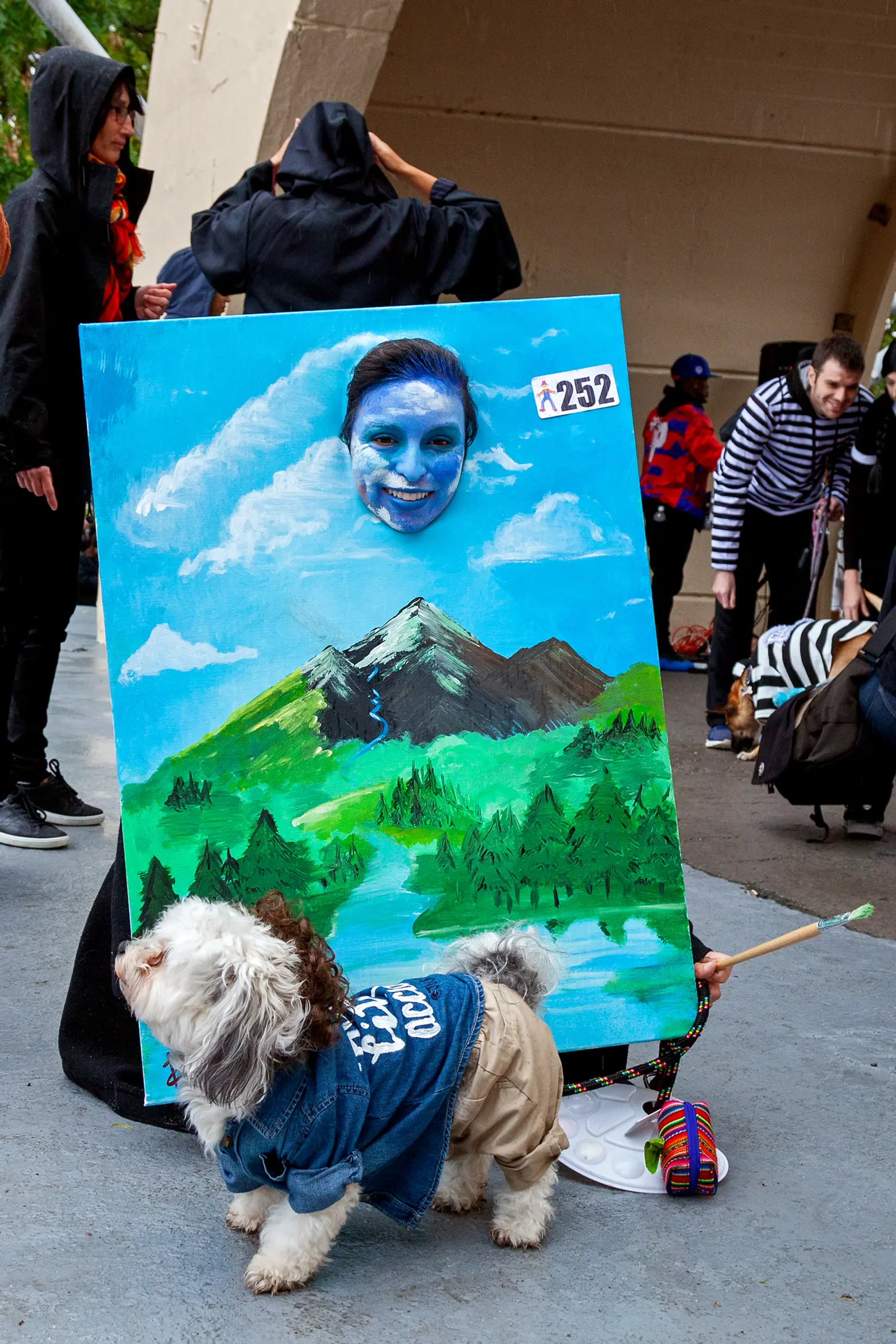 Bob Ross and his masterpiece.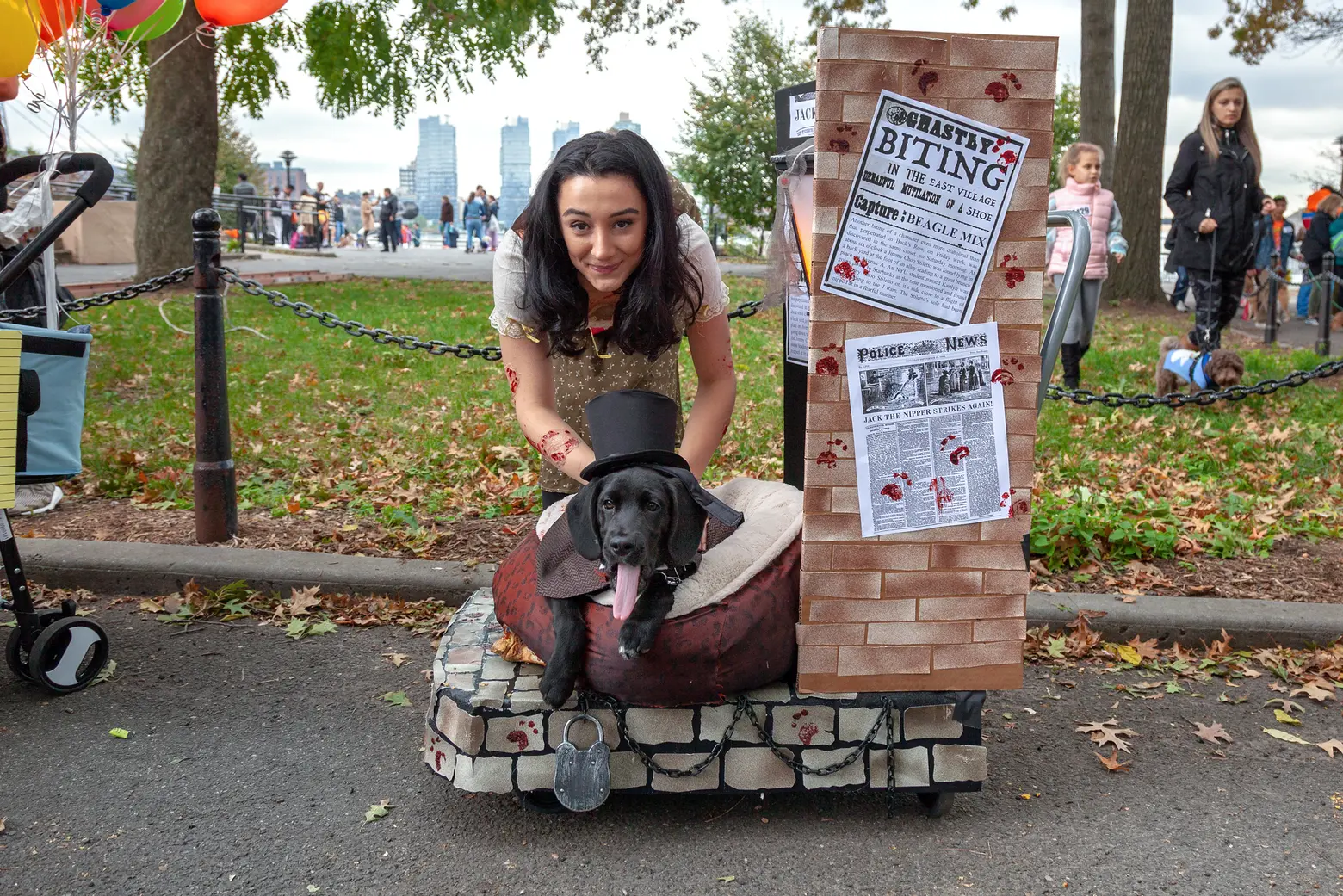 This adorable beagle mix went as Jack the "Nipper."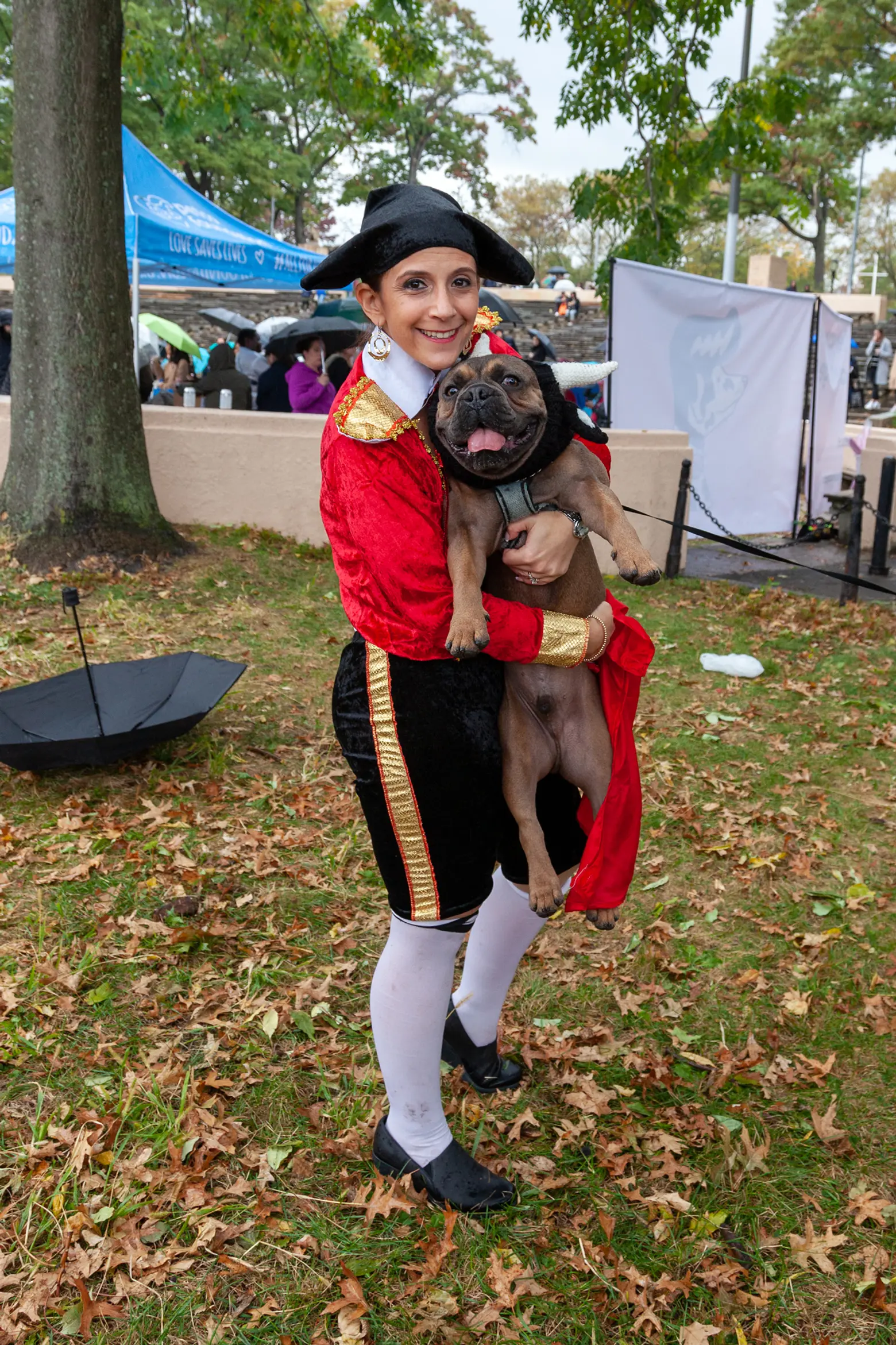 Bugsy the "bull" dog with owner/ matador, Erika.
See more dogs and hear James and Karla talk to some of the pups and their owners below:
RELATED: 
All photos © James and Karla Murray
+++

James and Karla Murray are husband-and-wife New York-based photographers and authors. Their critically acclaimed books include Store Front: The Disappearing Face of New York, New York Nights, Store Front II- A History Preserved and Broken Windows-Graffiti NYC. The authors' landmark 2008 book, Store Front, was cited in Bookforum's Dec/Jan 2015 issue as one of the "Exemplary art books from the past two decades" and heralded as "One of the periods most successful New York books." New York Nights was the winner of the prestigious New York Society Library's 2012 New York City Book Award. James and Karla Murray's work has been exhibited widely in major institutions and galleries, including solo exhibitions at the Brooklyn Historical Society, Clic Gallery in New York City, and Fotogalerie Im Blauen Haus in Munich, Germany, and group shows at the New-York Historical Society and the Museum of Neon Art in Glendale, CA. Their photographs are included in the permanent collections of major institutions, including the Smithsonian Center for Folklife and Cultural Heritage, the New York Public Library, and NYU Langone Medical Center. James and Karla were awarded the 2015 Regina Kellerman Award by the Greenwich Village Society for Historic Preservation (GVSHP) in recognition of their significant contribution to the quality of life in Greenwich Village, the East Village, and NoHo. James and Karla live in the East Village of Manhattan with their dog Hudson.