PHOTOS: One Vanderbilt reveals terra cotta facade and insane views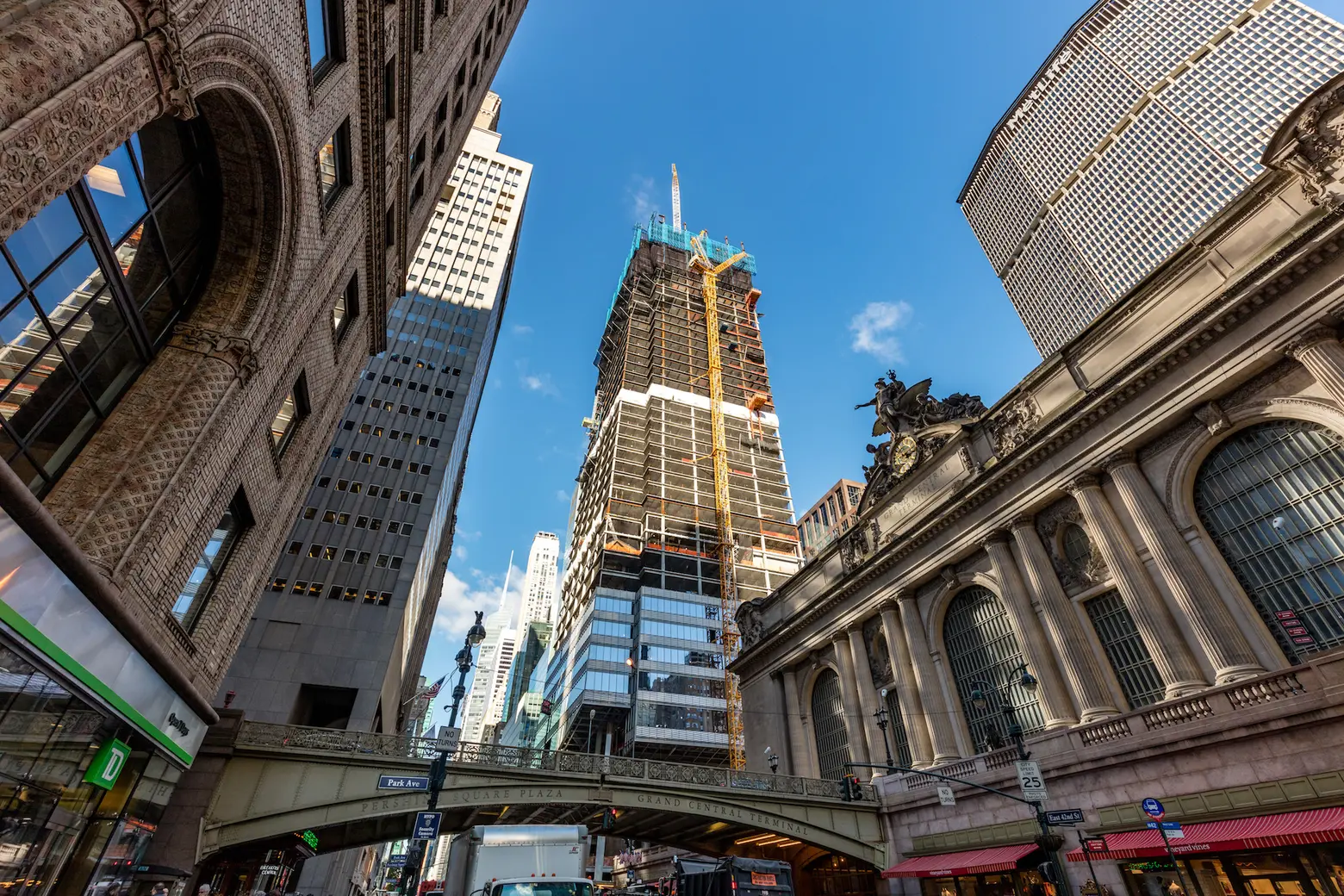 With less than two years left until it reaches its full 1,401-foot height, One Vanderbilt has released a slew of new construction photos that showcase its insane views of the MetLife Building, Empire State Building, Chrysler Building, and beyond, how it relates to its famous neighbor Grand Central, and an up-close look at its unique terra cotta facade. Developed by SL Green and designed by Kohn Pedersen Fox, the 77-story office tower will become NYC's fourth-tallest skyscraper when completed in the third quarter of 2020. The building is expected to reach 50 stories by the end of this year, and it's already 37 percent leased.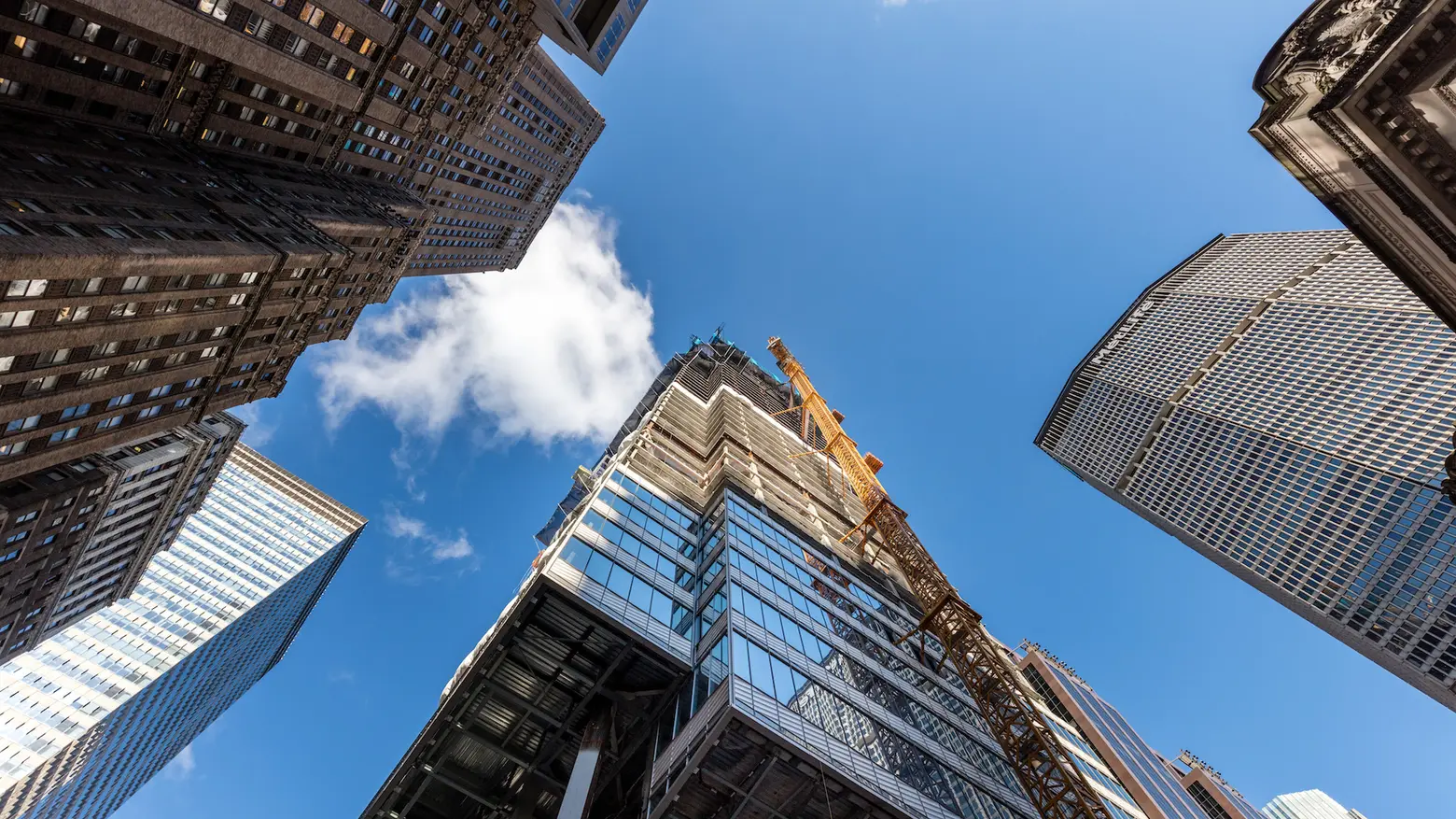 Since the first steel column was installed in June 2017, construction is well ahead of schedule on One Vanderbilt, with steel erection now reaching the 54th floor.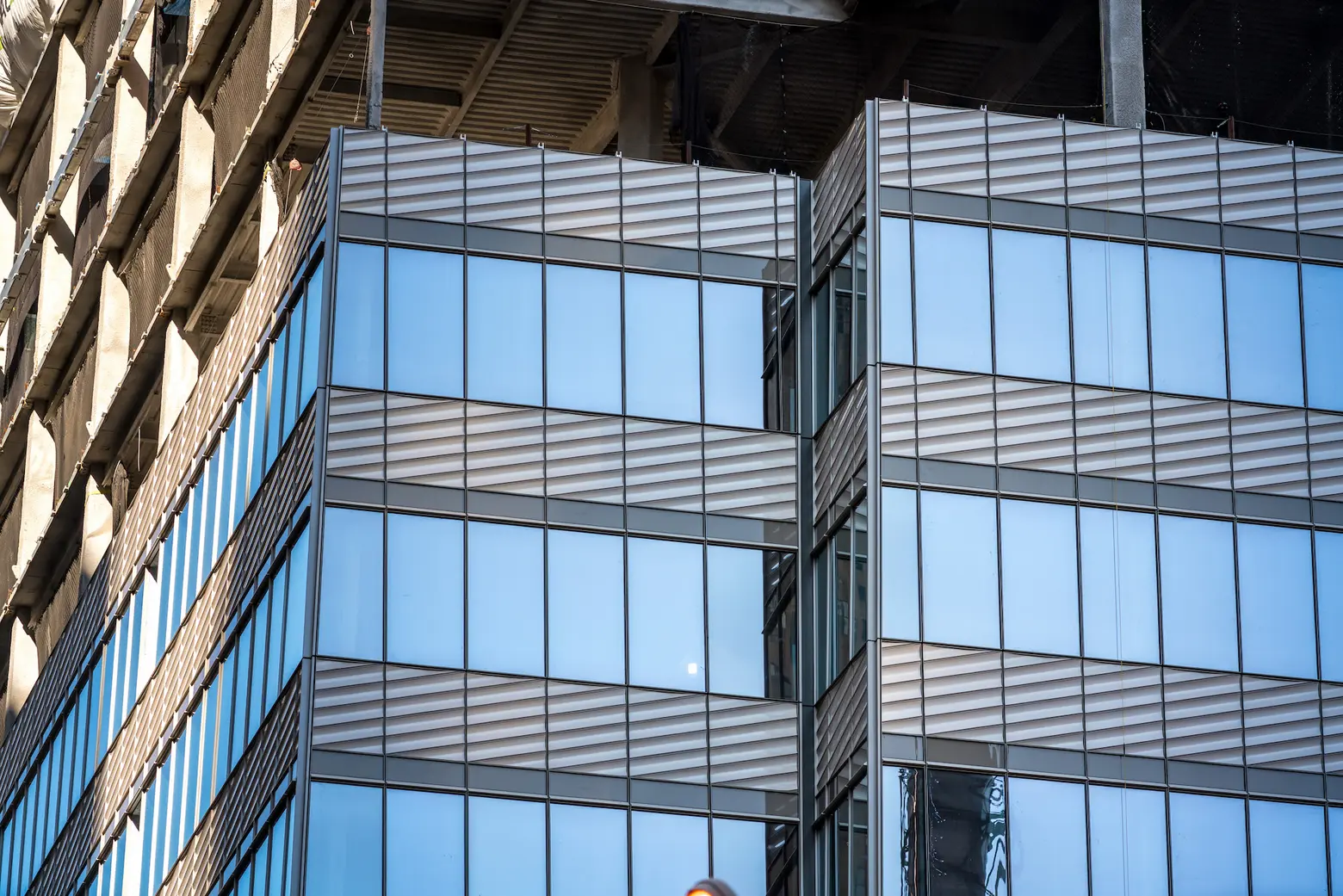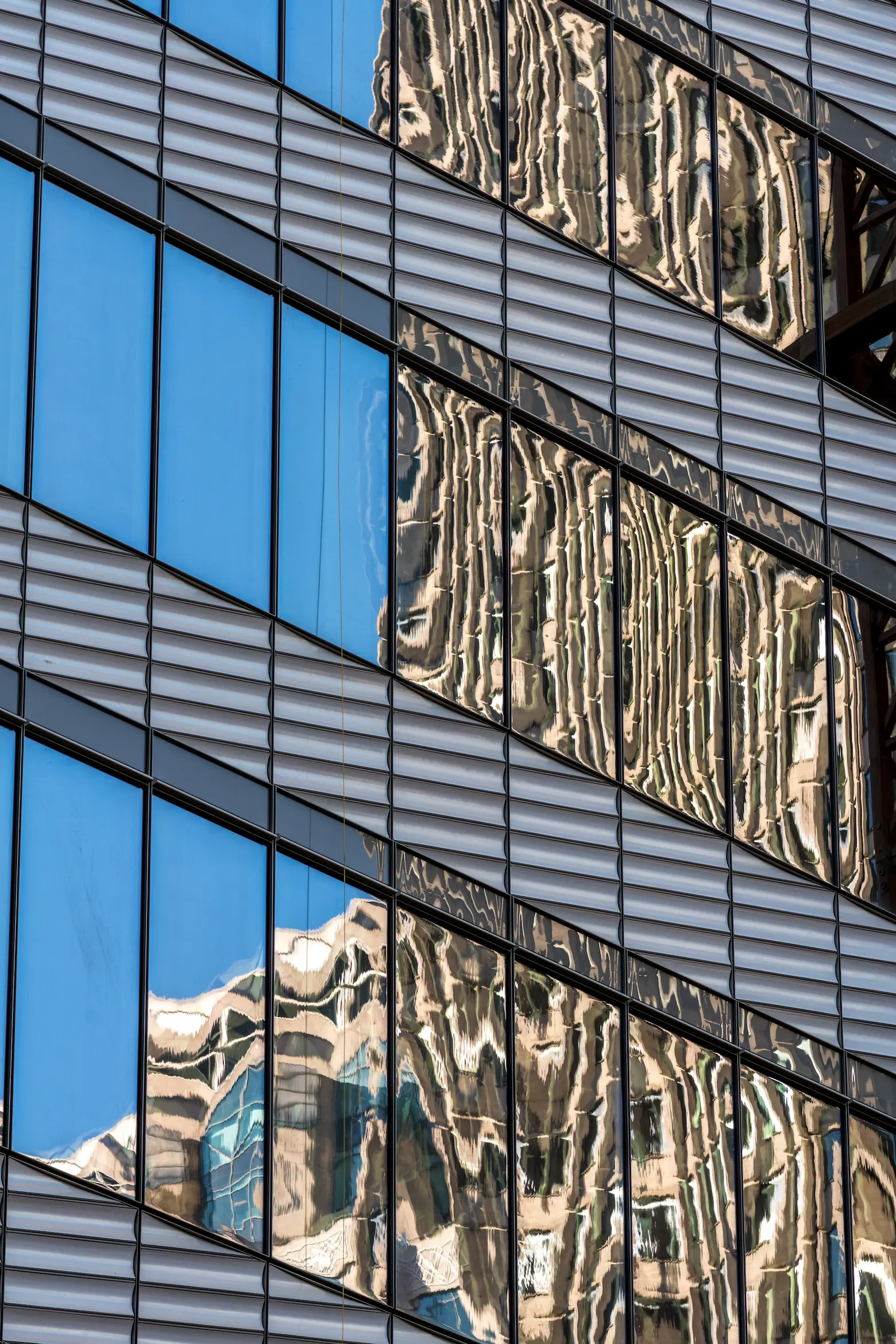 The terra cotta facade, which references the material used widely throughout Grand Central and specifically its rippling pattern, is now at the 14th floor.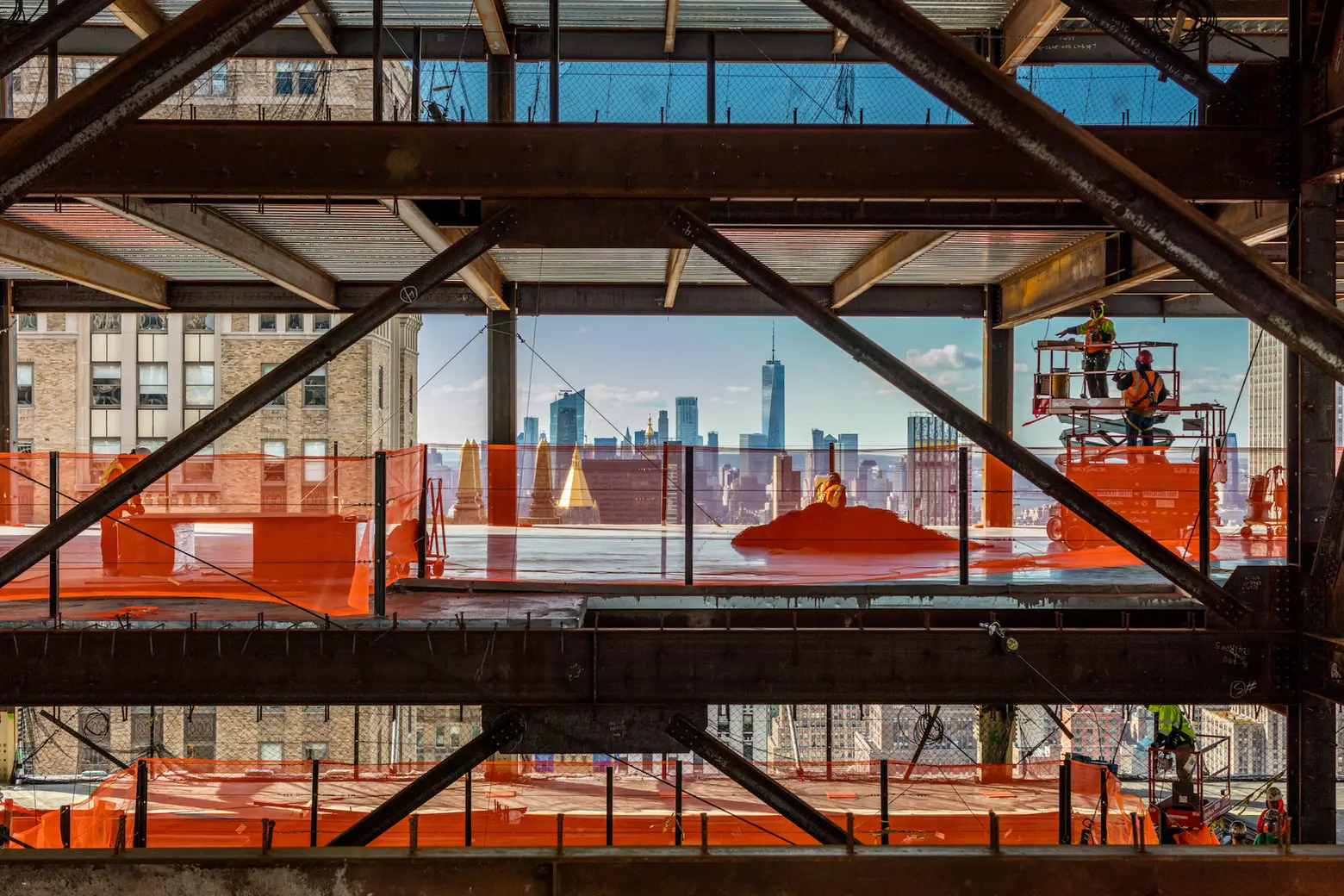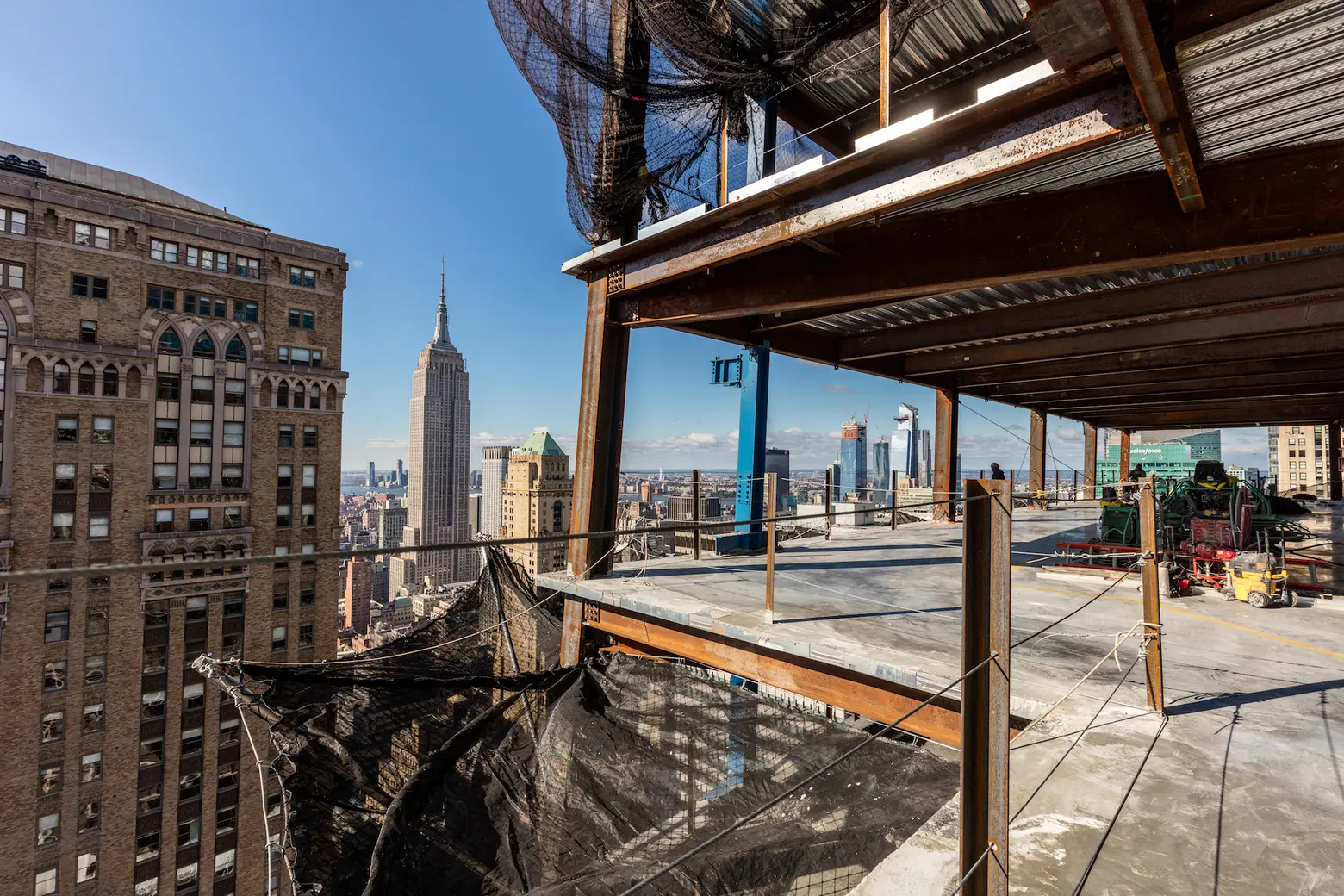 One Vanderbilt will also boast the fourth-highest observation deck in the city. One World Trade Center's is 1,250 feet up, 30 Hudson Yards' will reach 1,100 feet, and the Empire State Building's is 1,050 feet. One Vanderbilt's observatory will feature three floors of indoor and outdoor space at more than 1,000 feet in elevation.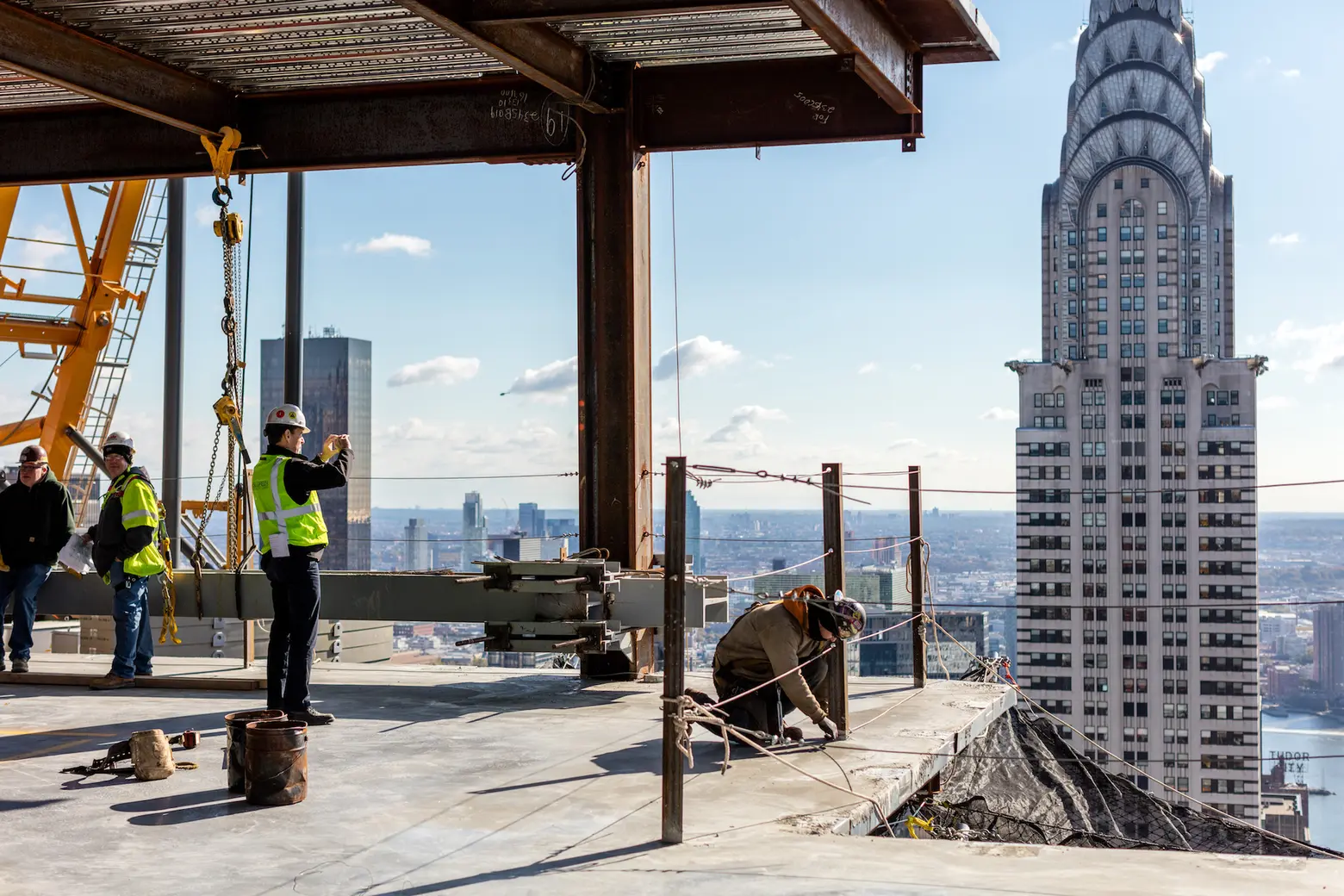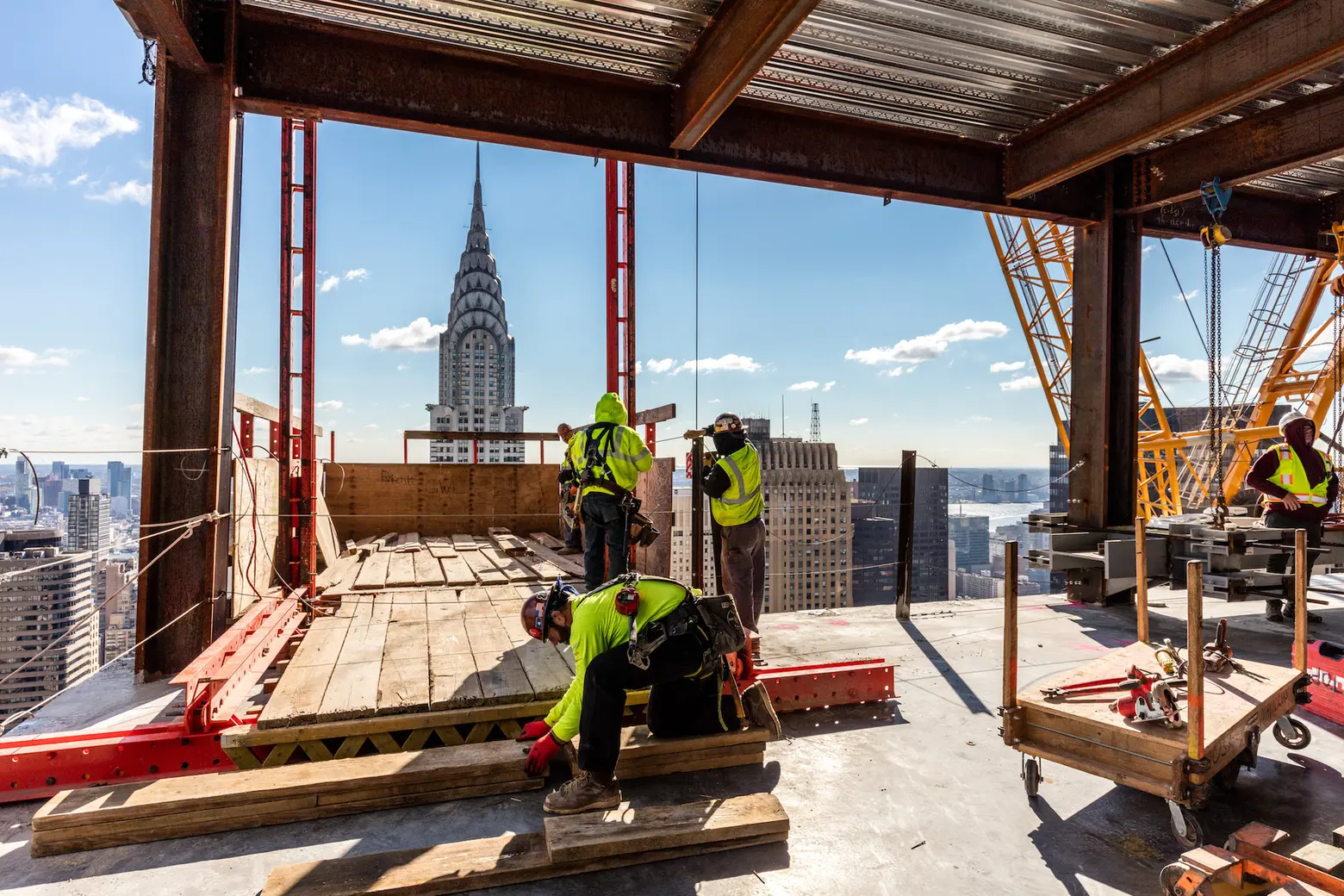 One of the biggest draws for prospective tenants is the ceilings heights ranging from 14'6″ to 24′ and the column-free floorplates.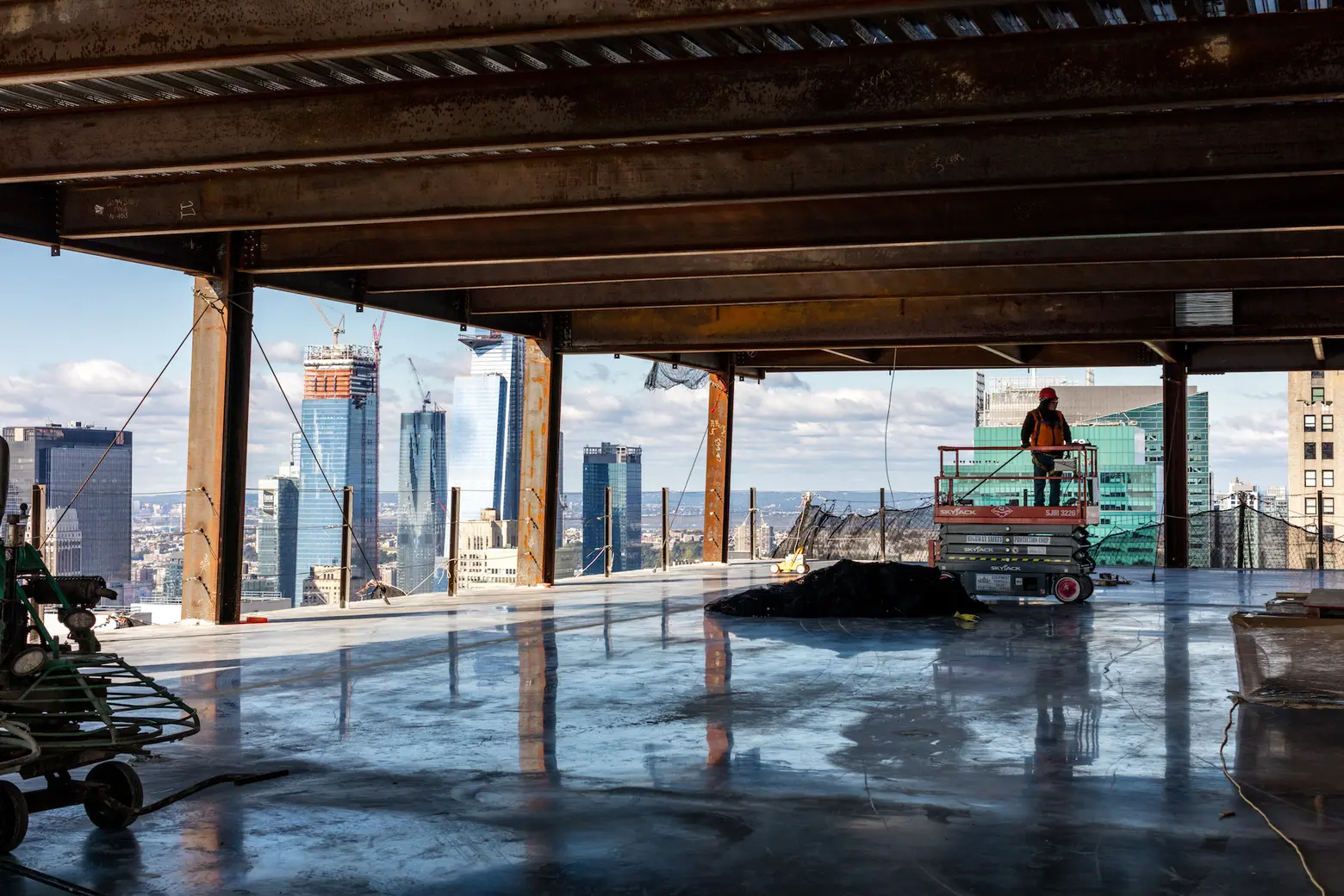 An interesting point made at a construction-progress tour today is how One Vanderbilt solved a bit of a transit crisis for the MTA. In exchange for a zoning bonus, developer SL Green committed to $220 million in transit improvements, namely a connection to and improvements of the subways at Grand Central and a new, 4,000-square-foot transit hall where commuters can gather. But prior to One Vanderbilt coming on the scene, the city was planning to stop its East Side Access project (a long-stalled undertaking to bring the LIRR to the east side) at 43rd Street, without a direct connection to the subways or MetroNorth at Grand Central. Now, One Vanderbilt will make this connection underneath its building footprint and across Vanderbilt Avenue.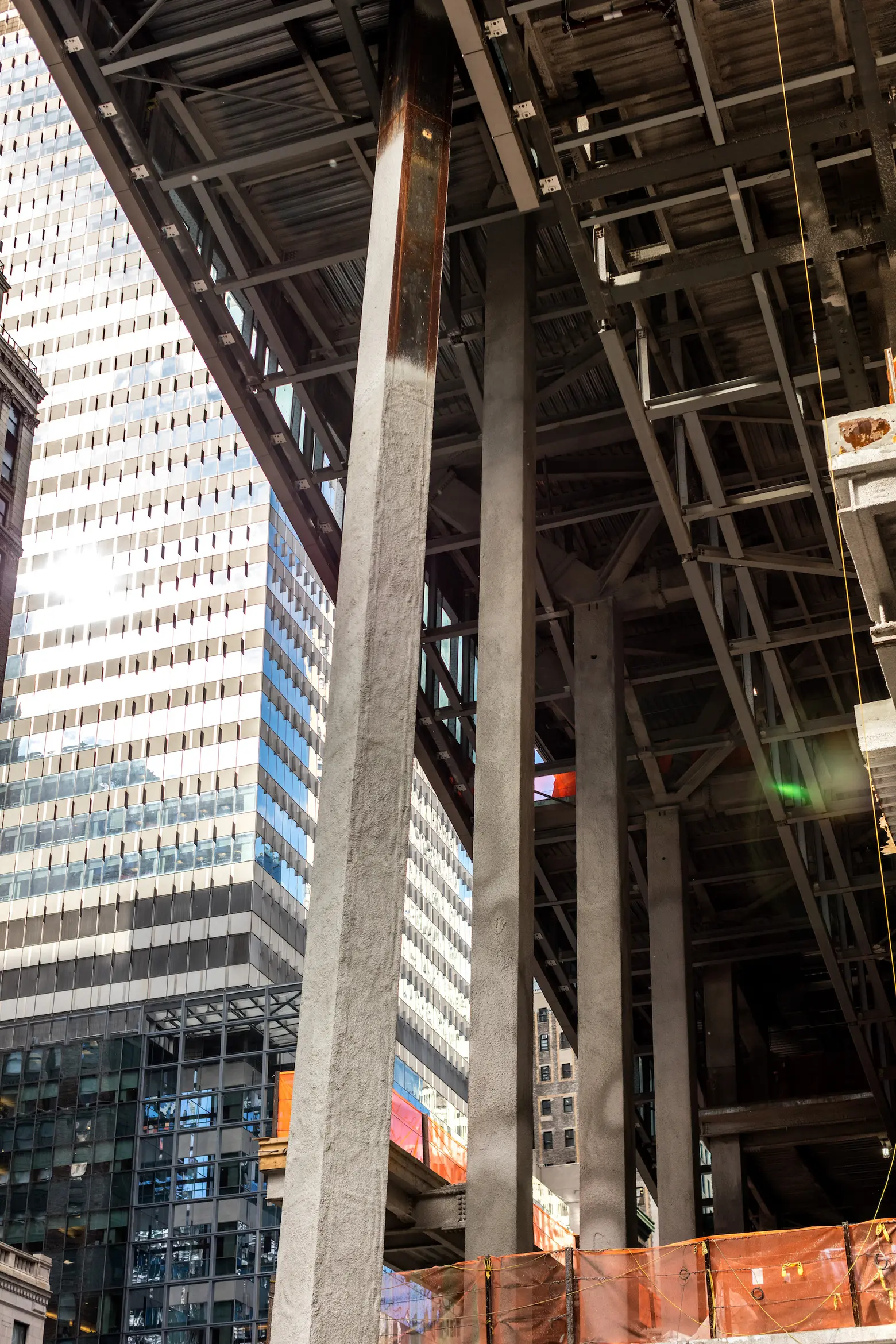 Another adjacent addition SL Green is making is a 15,000-square-foot pedestrian plaza along Vanderbilt Avenue. This will flank both the building entrance and the Boulud restaurant entrance.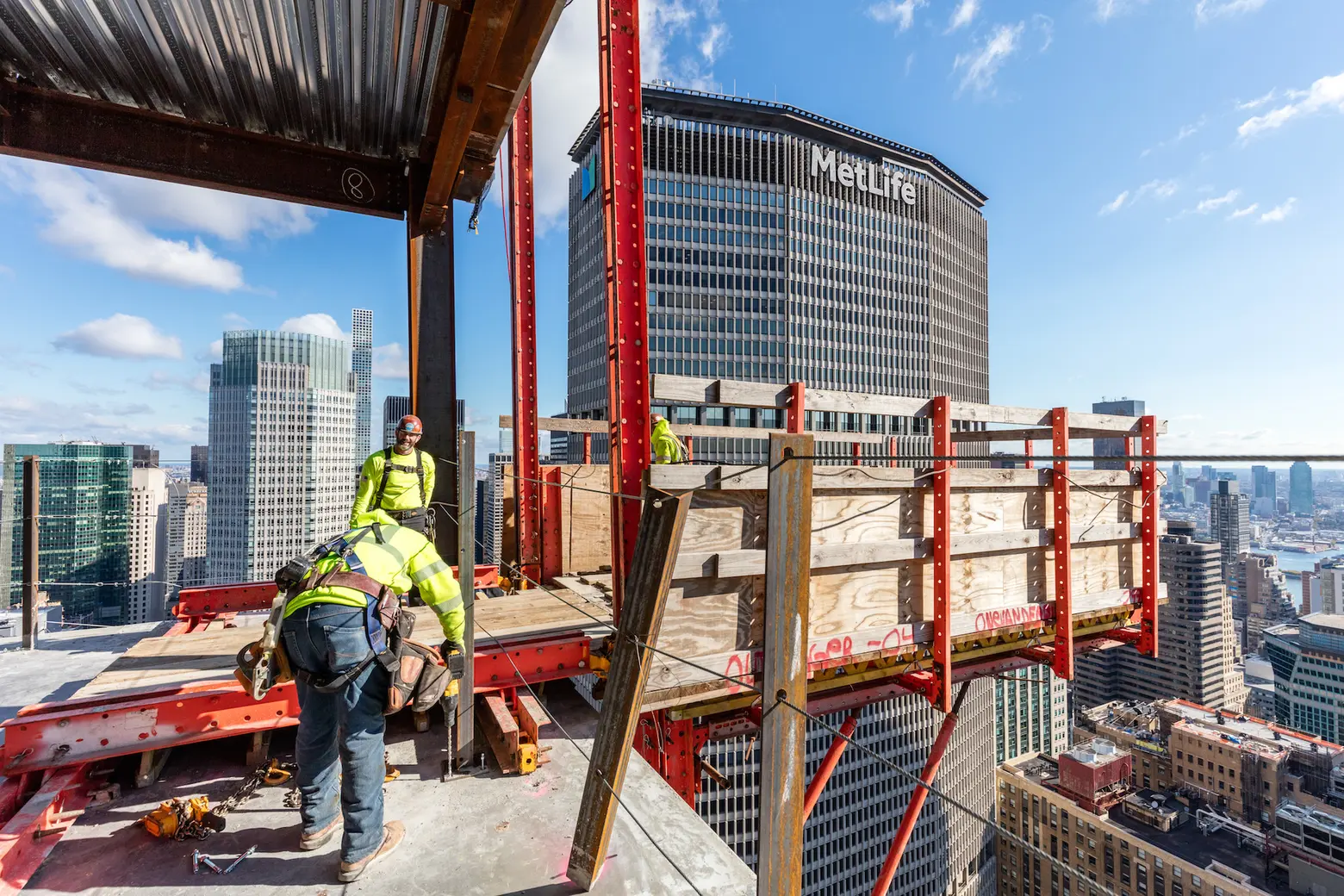 Here are some more fun facts on the $3 billion tower:
It will be constructed of 26,000 tons of steel and more than 70,000 cubic yards of concrete
It will encompass 1.7 million square feet
It's expected to achieve both LEED Gold and WELL certification
It employs 640 people on its construction site
RELATED:
All photos © Max Touhey