Amazing aerial photos show One Vanderbilt's ascent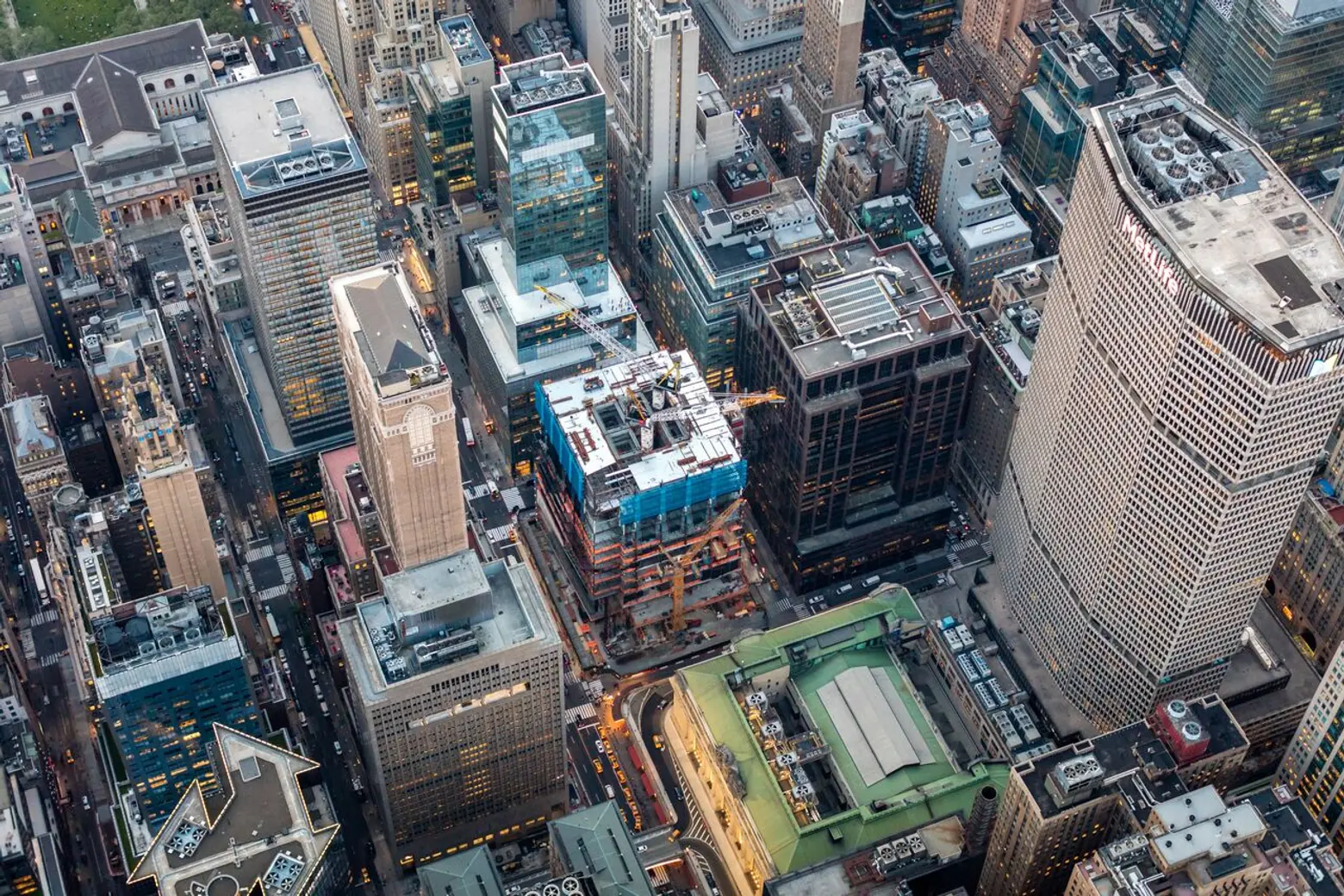 Construction of SL Green's supertall One Vanderbilt continues to push forward, with the steel erection on the 16th floor now complete. By the end of the year, the developer expects to reach the 30th floor of the Kohn Pedersen Fox-designed, 1,401-foot skyscraper, which will become the city's second tallest skyscraper when completed in 2020. A fresh set of aerial photos of the tower provide a new perspective of the surrounding buildings, including neighboring Grand Central Terminal. And with even more sky-high news, SL Green reportedly announced that tickets to One Vanderbilt's 1,000-foot observatory will cost about $39, or $5 more than that of One WTC.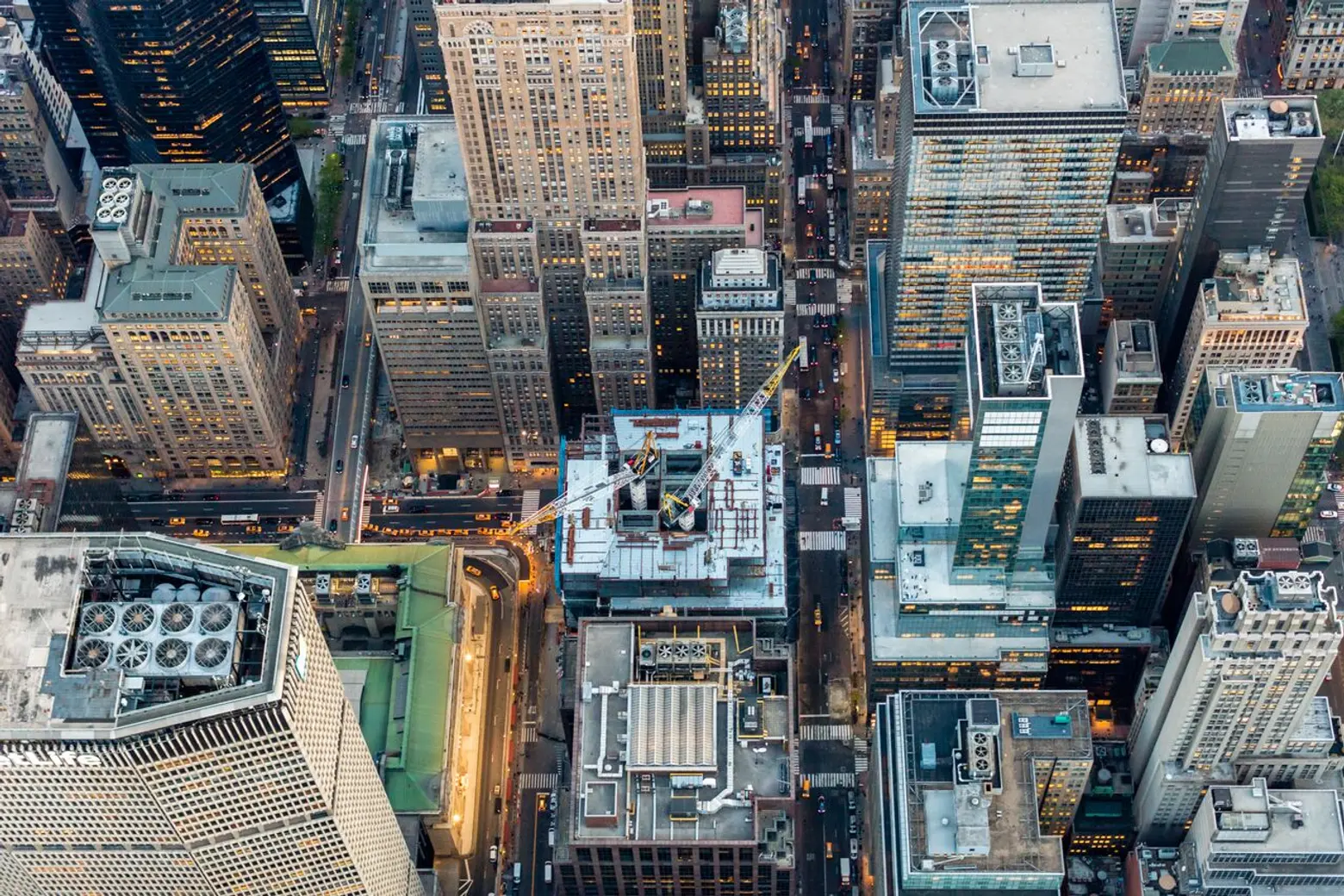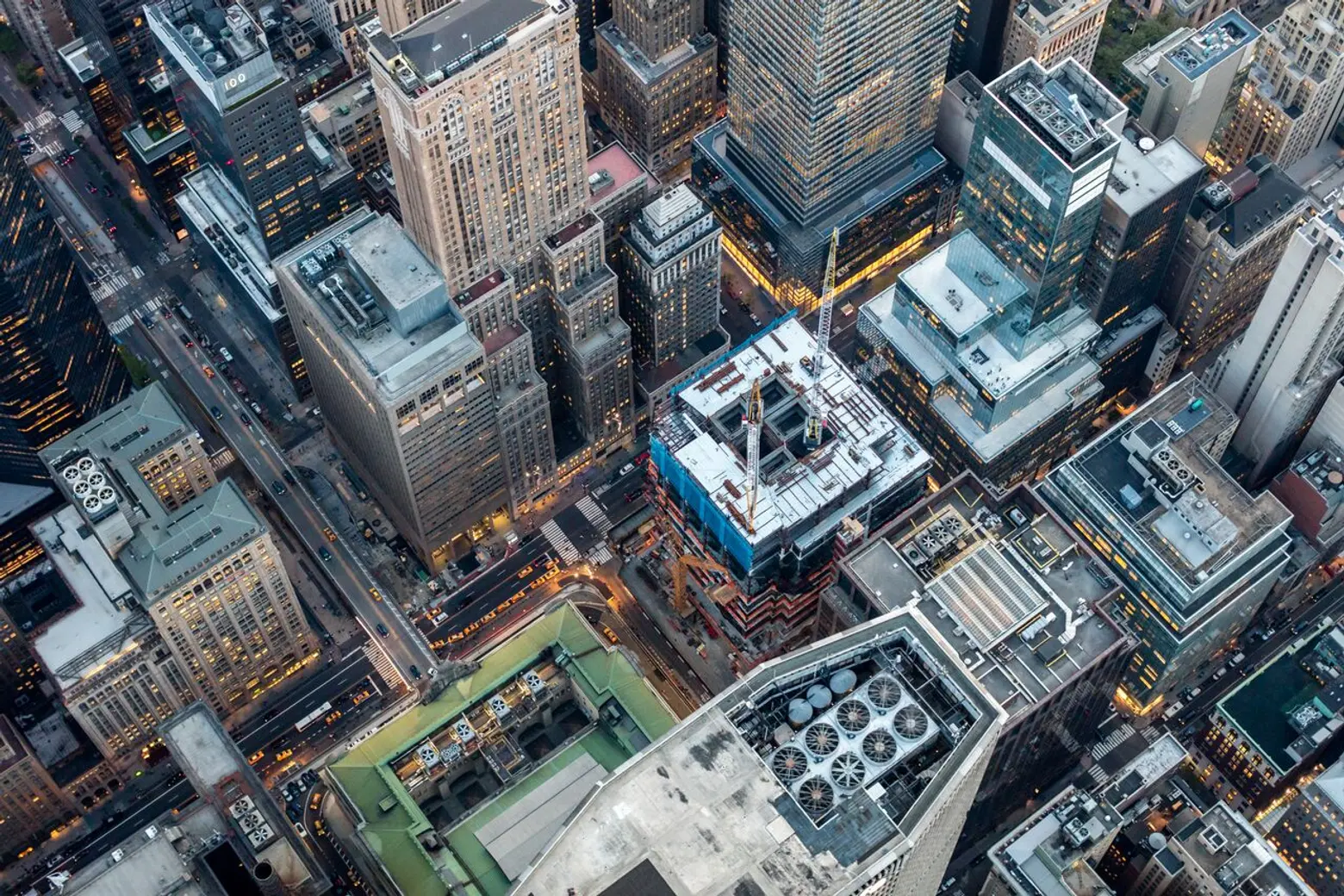 KPF has designed an outdoor observation deck for One Vanderbilt that will reach 1,100 feet, which would tie its height with the observation deck at 30 Hudson Yards, as 6sqft reported last fall. Designs show that the glass of the deck appears to be different in color than the rest of the tower because of possible usage of non-reflective material.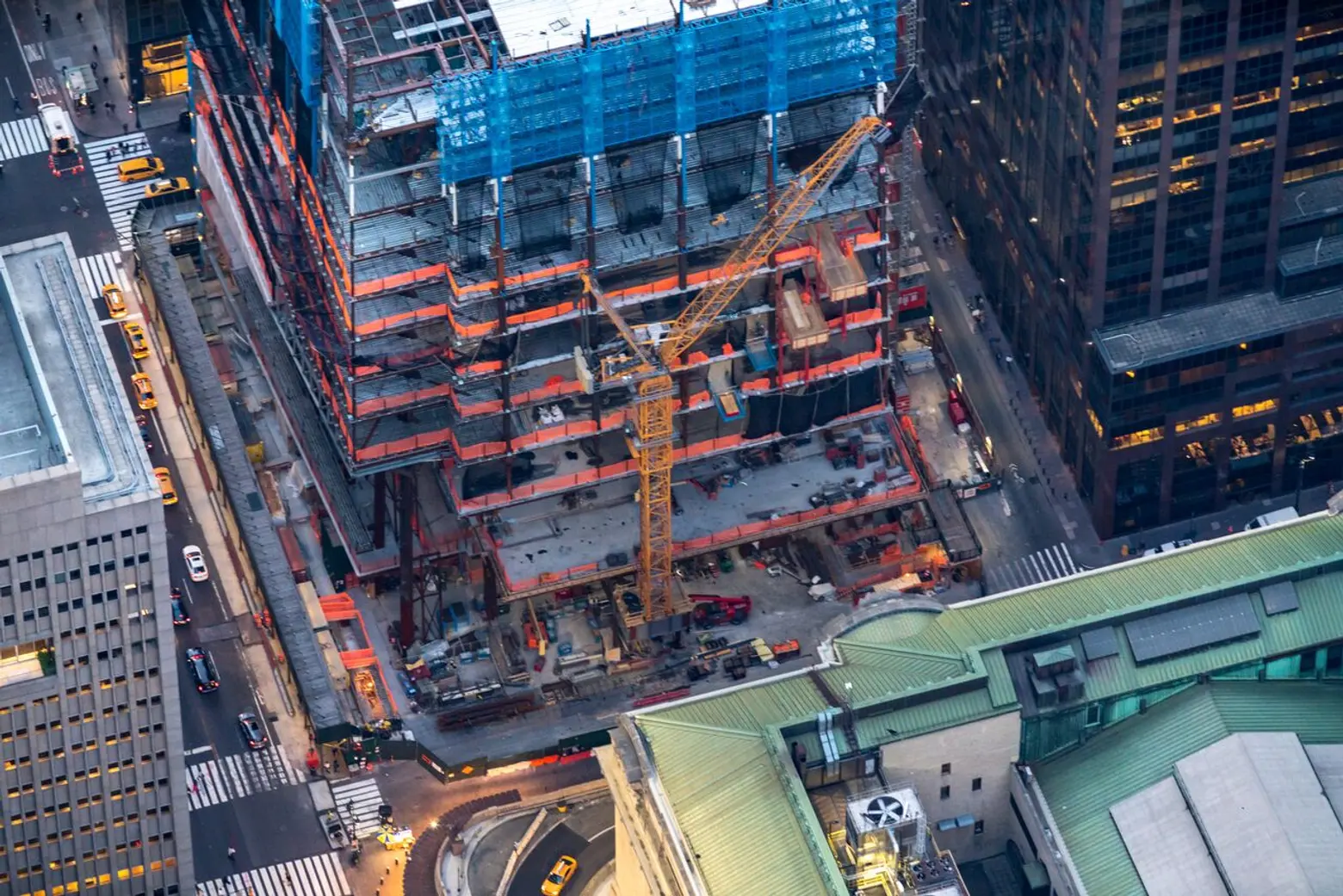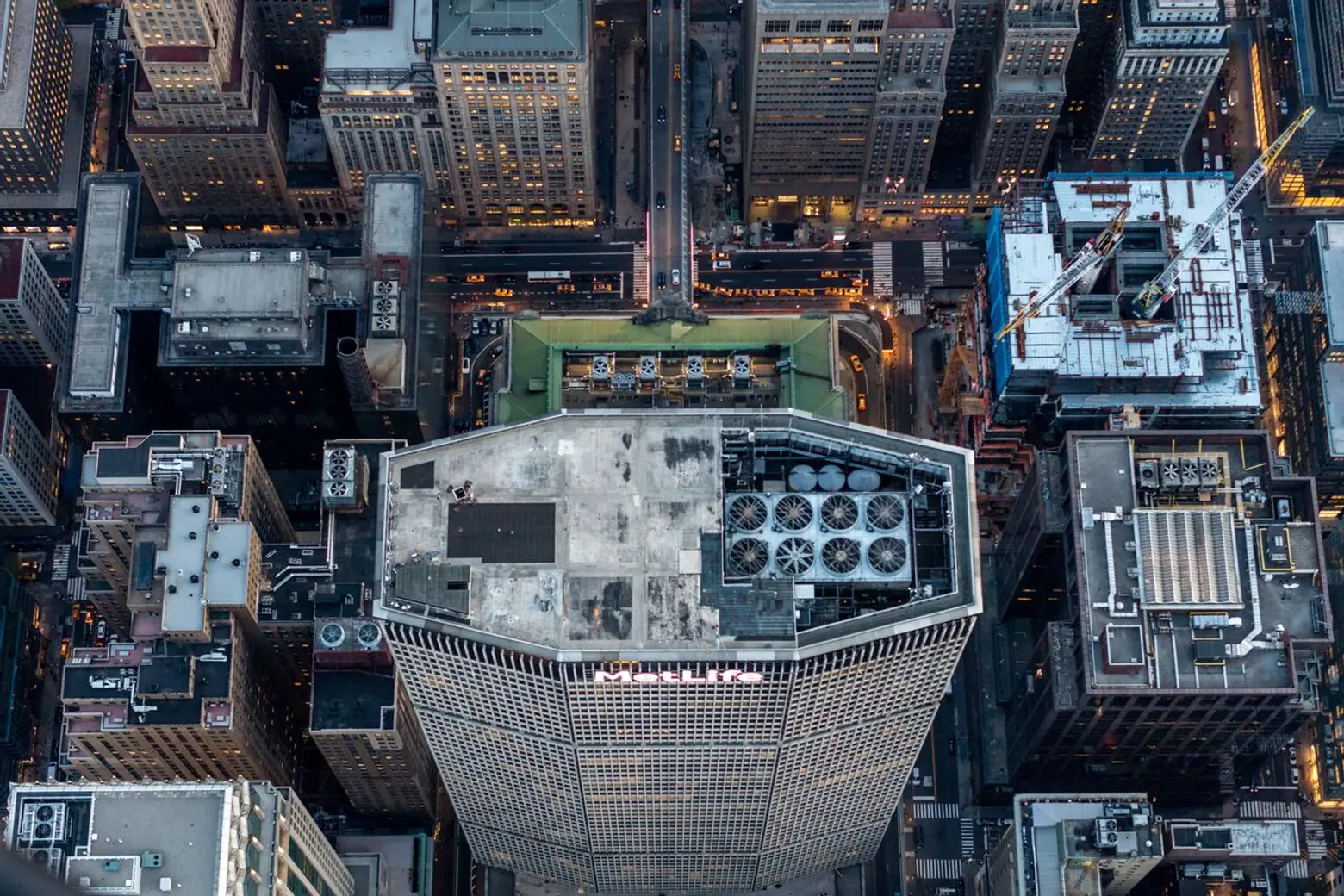 The ticket price for admission to the observation deck was revealed Tuesday by SL Green Realty and sources told the Real Deal that tickets will probably go for somewhere between $35 and $39. However, the observation deck prices have not been officially set.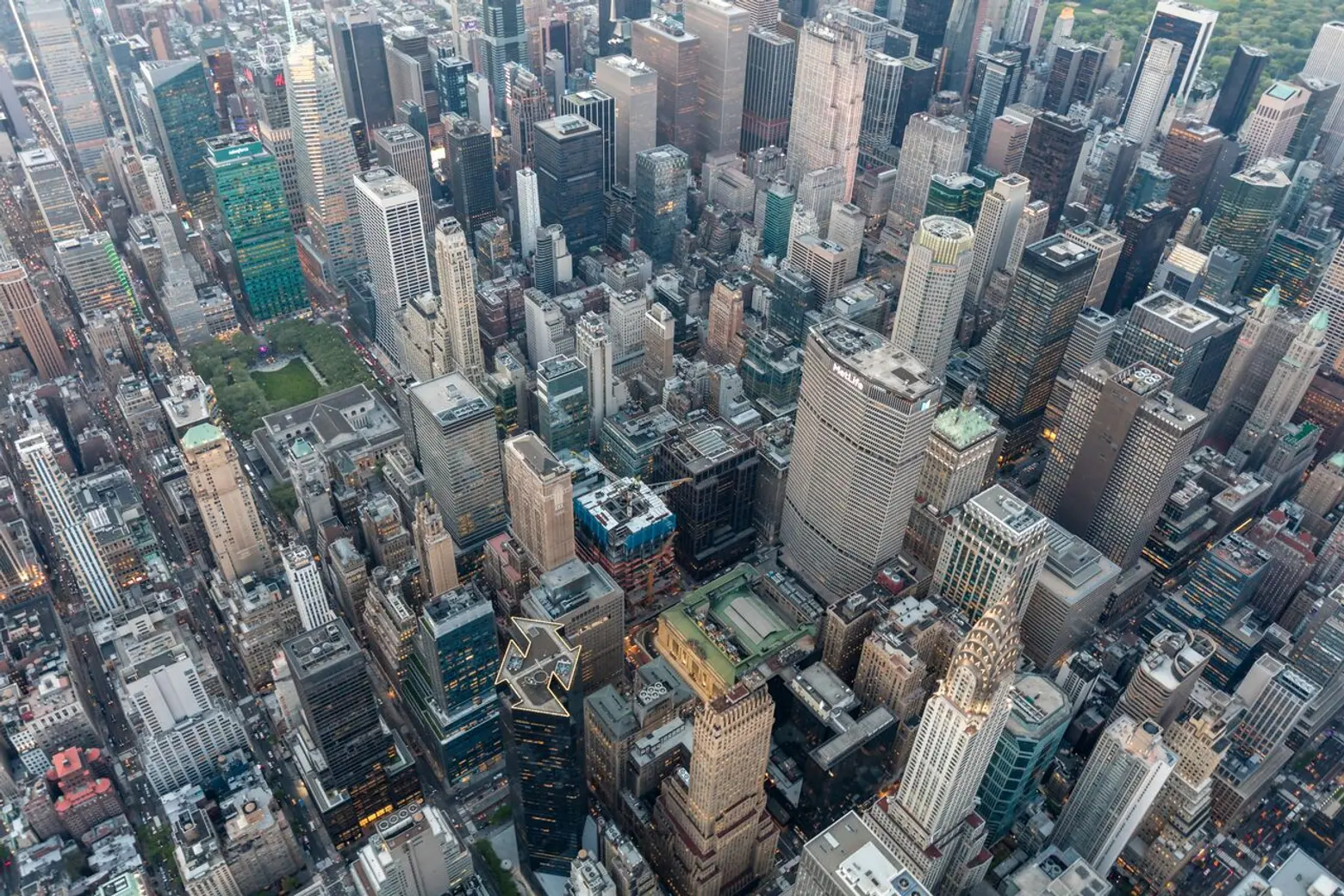 So far, the mammoth-sized tower has had 22,343 tons of steel fabricated, 4,683 pieces of steel erected and roughly 17,100 cubic yards of concrete placed. One Vanderbilt falls under the city's rezoning of Midtown East as it is bounded by Madison and Vanderbilt Avenues and East 43rd and East 42nd Streets.
SL Green also announced that international law firm McDermott Will & Emery signed on at One Vanderbilt for 105,000 square feet, pushing the building to 31 percent leased. The $3 billion office tower is expected to open sometime in 2020.
RELATED:
All photos courtesy of Max Touhey