NYC breaks ground on Inwood performing arts center dedicated to immigrant experience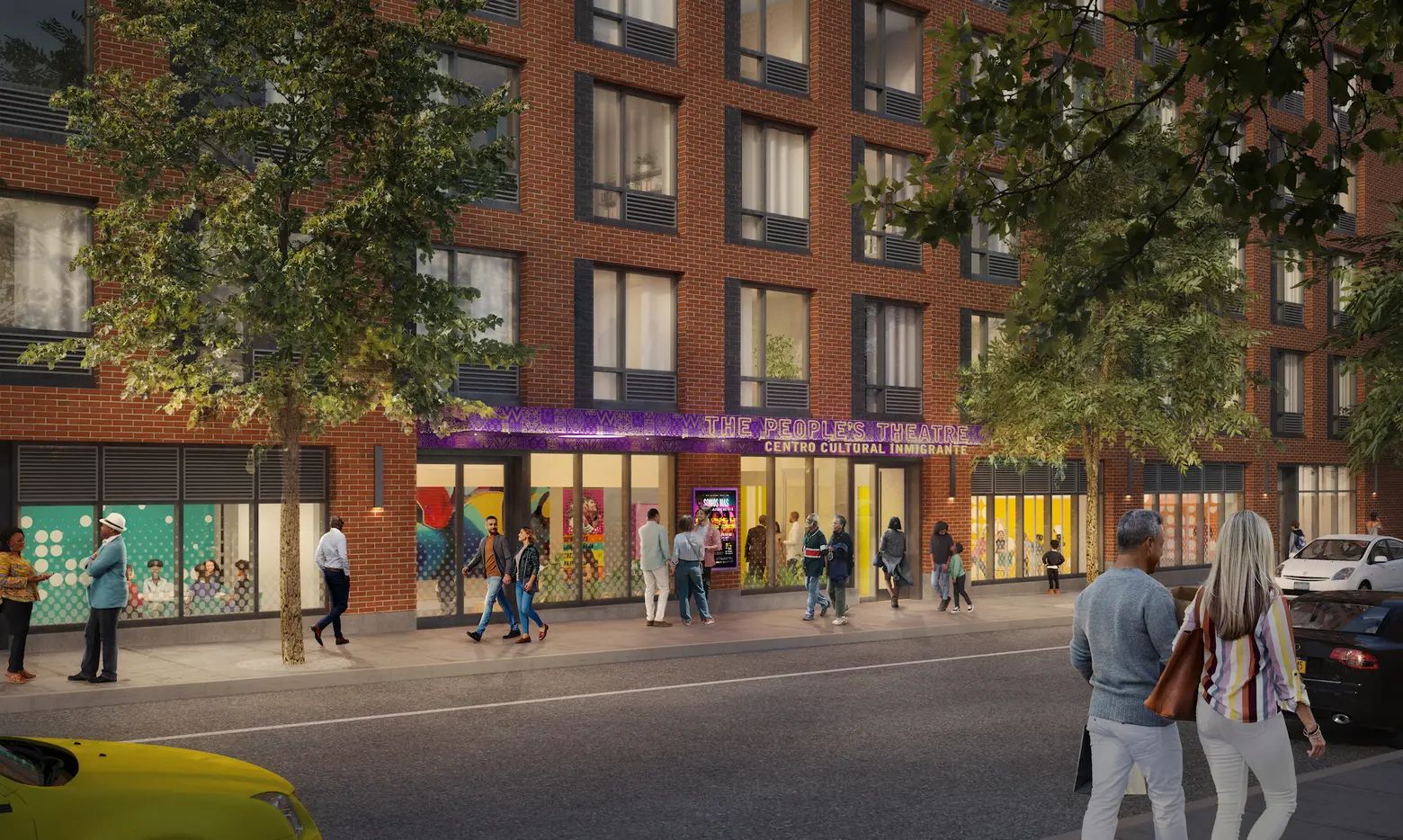 Renderings courtesy of the People's Theatre Project
Officials on Wednesday celebrated the groundbreaking of The People's Theatre: Centro Cultural Immigrante, a 19,000-square-foot performing arts and research center in Inwood dedicated to immigrants and the immigrant experience. Designed by woman-and-immigrant-owned architecture firm WORKac and theater and acoustics consultant Charcoalblue, the center will feature a flexible midsize theater, a smaller performance space, rehearsal studios, a soundproof practice room, gallery space, and educational programming. Centro Cultural Immigrante, located within a huge mixed-use development at 405-407 West 206th Street, is scheduled to open its doors in 2026.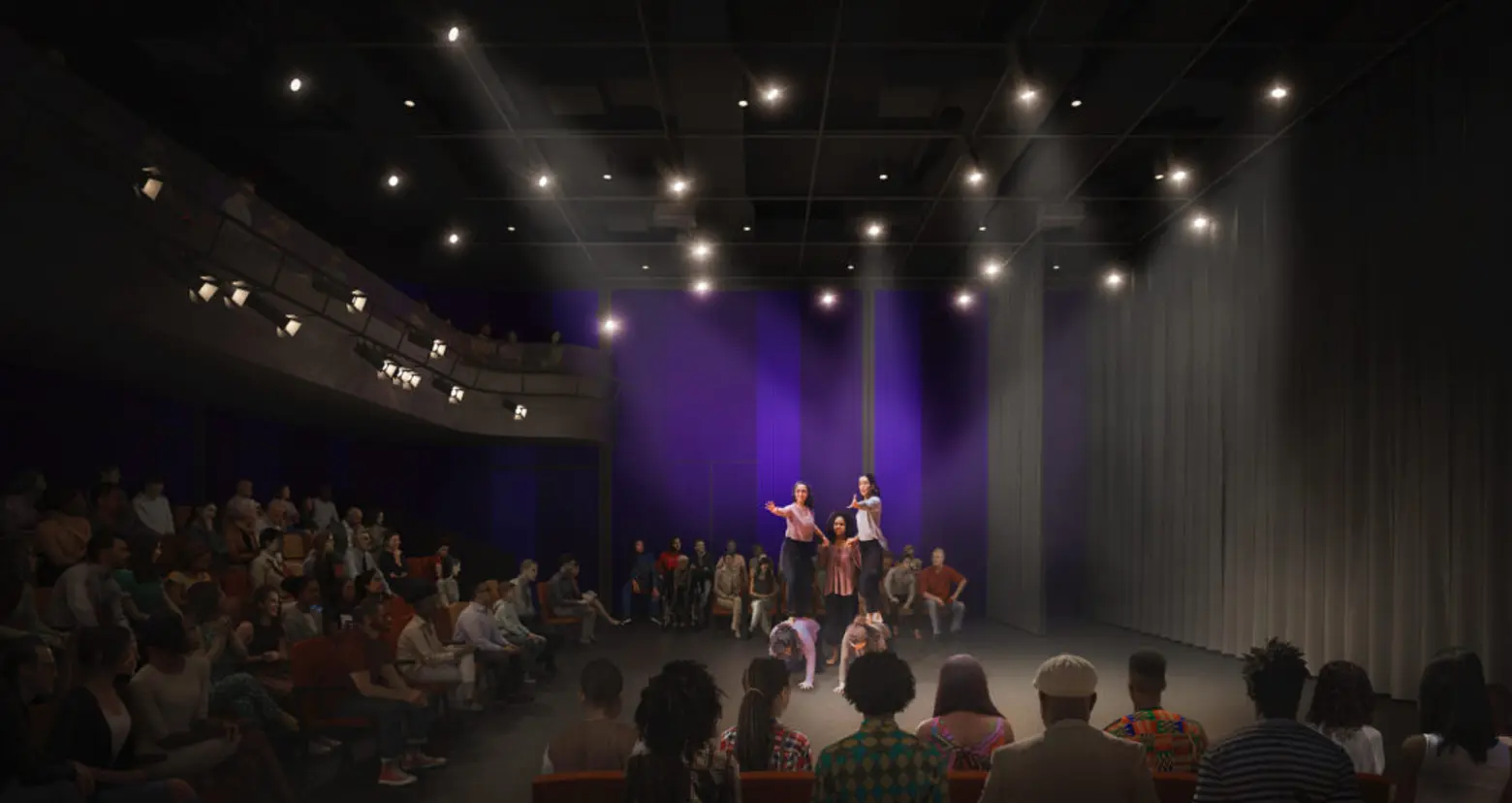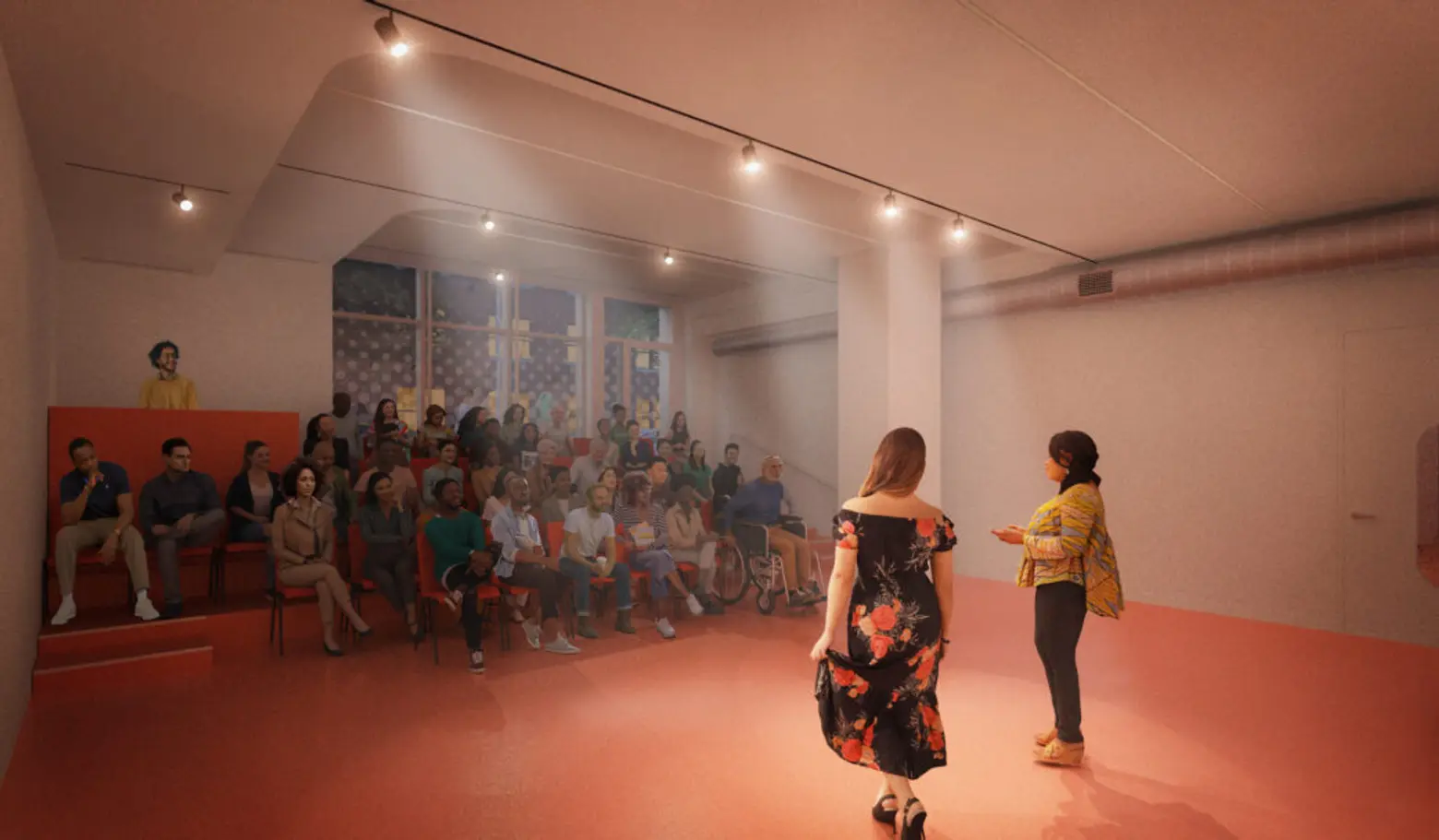 The center will become the permanent home of the nonprofit organization The People's Theatre Project (PTP). The new space will carry out PTP's core values of producing original theater created by immigrants and artists of color, providing free high-quality arts education for young immigrants, and advocating for immigrants' rights, racial equity, LGBTQIA+ rights, and equitable arts & culture funding in the five boroughs and beyond.
"The People's Theatre: Centro Cultural Immigrante will be an exemplary space, developing and producing theater that is more equitable and representative of immigrants, Latine artists and our communities of color," Mino Lora, founding Executive Artistic Director of the PTP, said.
"For the last 15 years, we have been committed to uplifting the voices of marginalized communities, and The People's Theatre will connect, inspire, and catalyze generations of immigrants and their allies."
The building is being funded with $4 million through the Dormitory Authority of the State of New York, $1 million from New York-Presbyterian, and $1 million from Lin Manuel Miranda and Luis A. Miranda Jr. on behalf of the Miranda Family Fund. Lin Manuel, known for his Broadway shows "In the Heights" and "Hamilton," grew up in Inwood.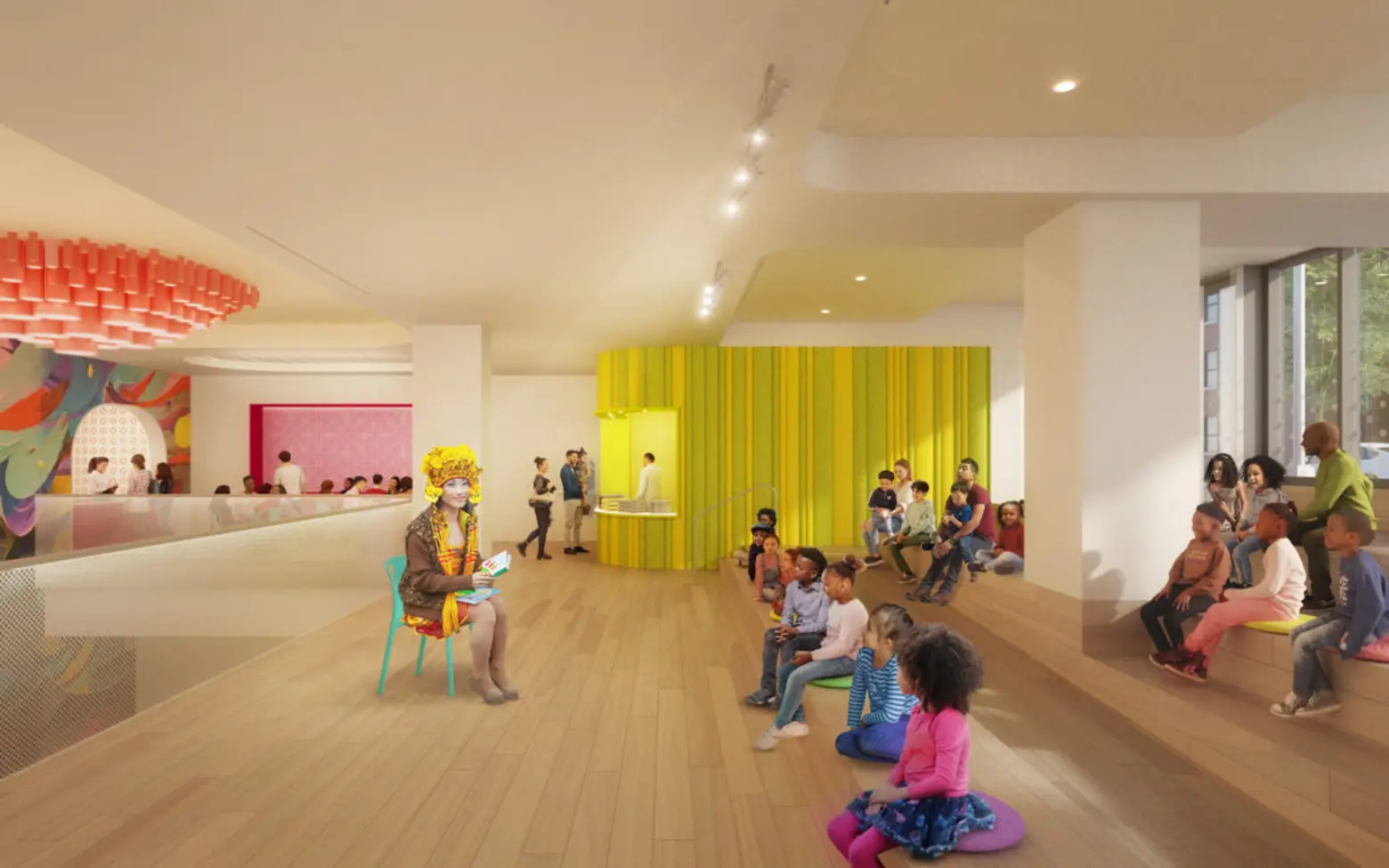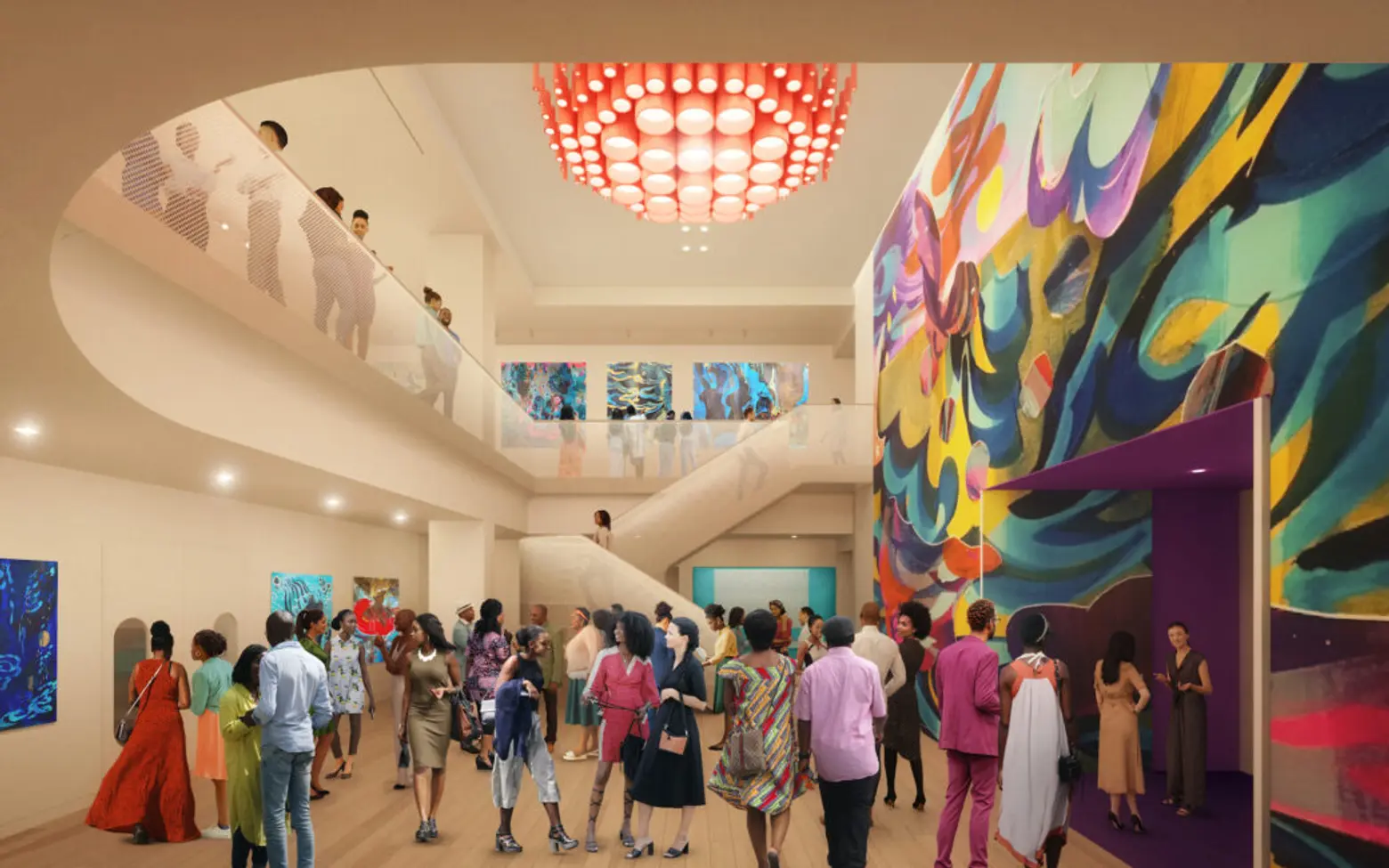 "It is no secret our family loves this neighborhood. This is because Northern Manhattan is a vibrant, hardworking community of diverse creators, makers, movers and shakers – all looking to share their stories," the Mirandas said in a statement.
"Theater is about community, offering a space where art, culture, and identity converge. Our uptown neighborhood is more than ready to have a permanent home for its theater practitioners, to nurture and showcase countless generations of storytellers and stories to come."
The arts center will offer weekly cultural programs for seniors, subsidized theater and studio space rentable for local artists, and exhibits by local and immigrant visual artists, as 6sqft previously reported.
PTP also will partner with the New York Public Library to provide research and literary programming exploring the immigrant experience.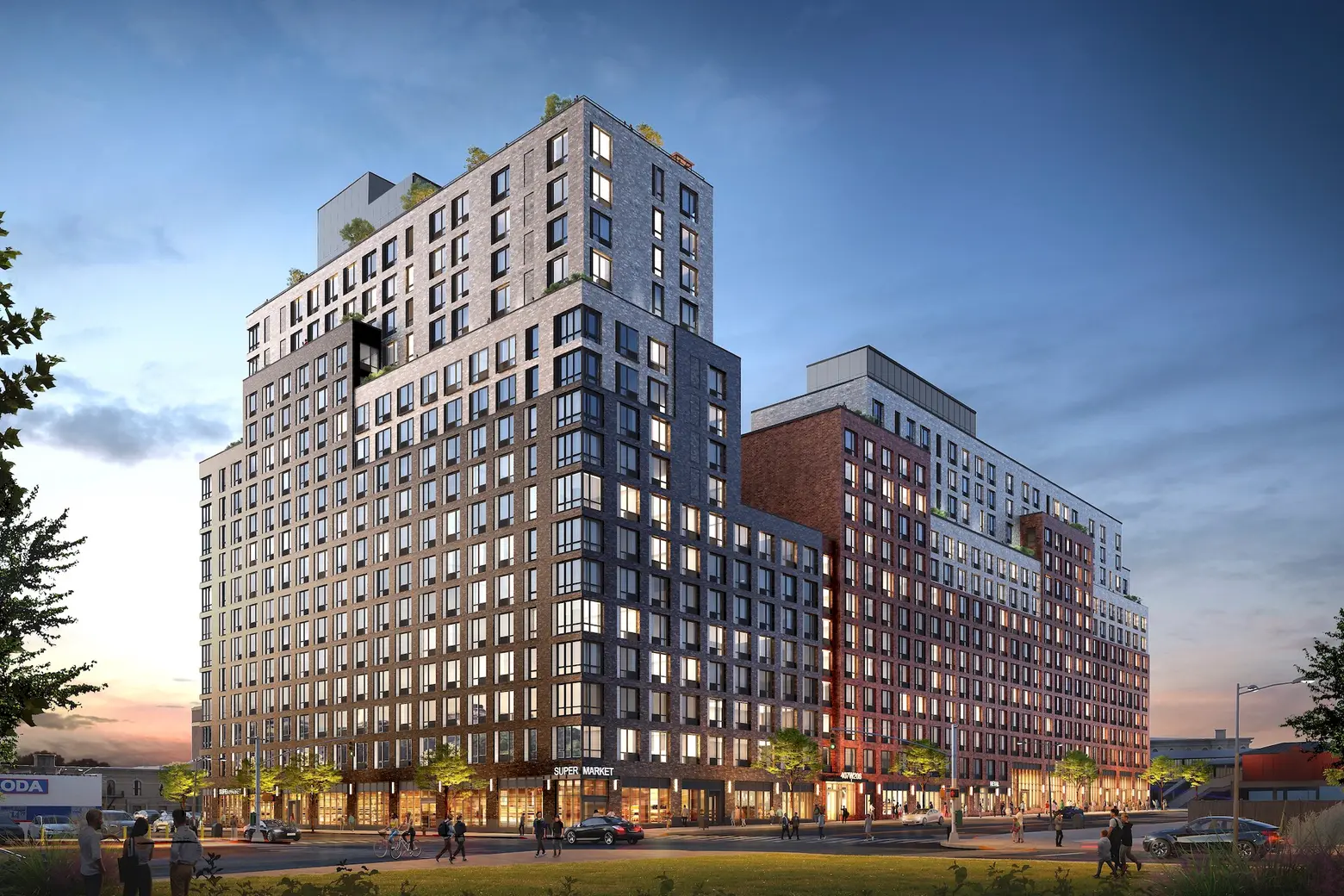 The theatre will be located within a sprawling mixed-use development that will be home to 700 units of mixed-income housing units. Developed by a joint venture of LMXD, MSquared, and Taconic Partners and designed by Beyer Blinder Belle, the $416 million complex will include a mix of studio, one, two, and three-bedroom apartments, 281 of which will be reserved for residents earning at or below 80 percent of the area median income.
As part of the Inwood rezoning plan approved by the City Council in 2018, the city promised to build a new cultural center. The plan also includes the creation of 1,600 affordable homes, new waterfront parks, and a new library facility with community space.
The rezoning was halted in late 2019 when NY Supreme Court Judge Verna Saunders overturned the rezoning plan, citing the city's failure to comply with a state environmental quality review. After the city appealed the ruling, the plan was given the green light in July 2020. Last May, Mayor Eric Adams selected PTP to own and manage the Inwood facility.
RELATED: