On Washington Heights' hidden Sylvan Terrace, a modernized wooden rowhouse asks $1.8M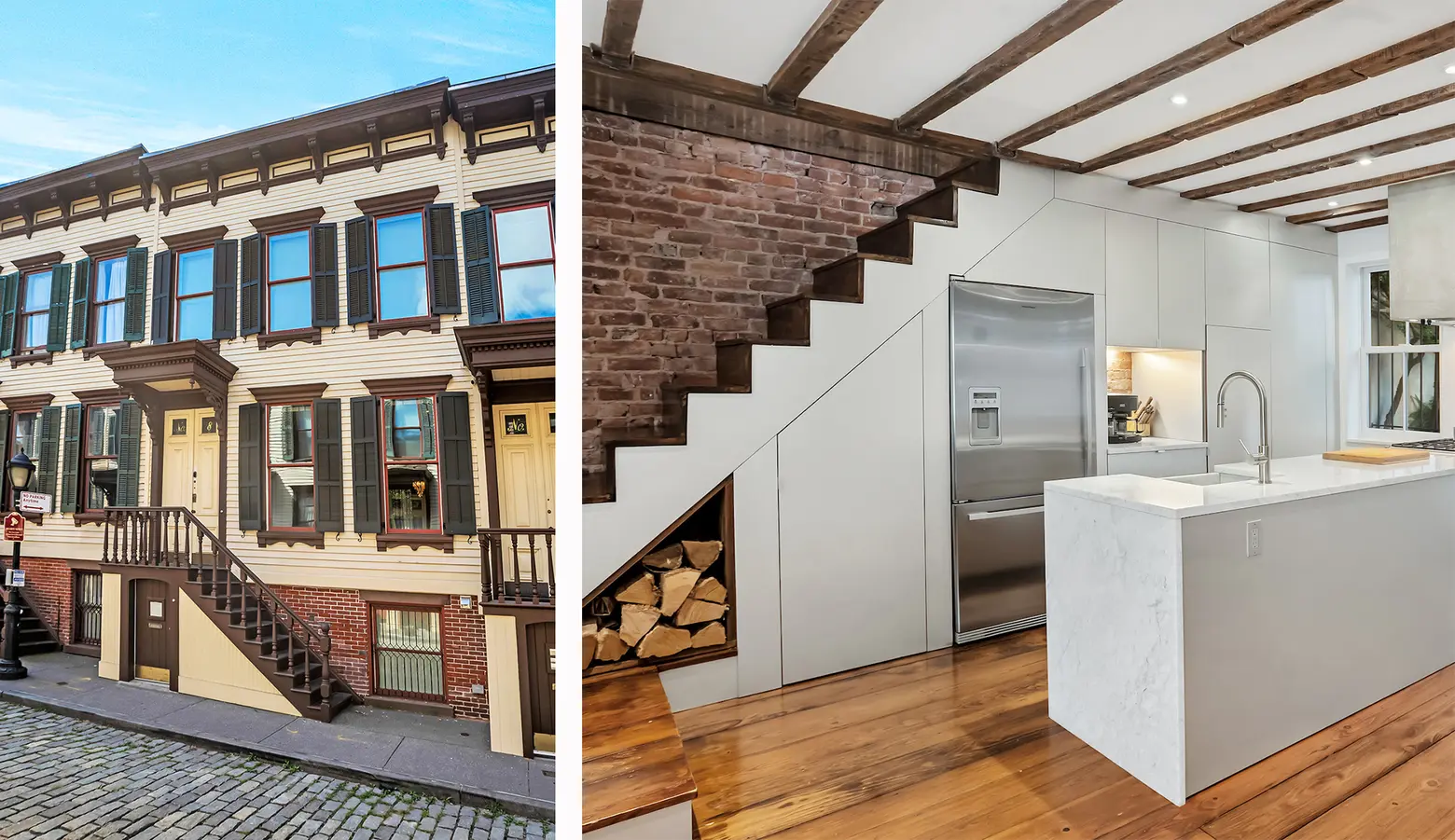 Listing photos by Scott Wintrow/Gamut Photos
New York City has a few hidden mews sprinkled throughout, one of which is Sylvan Terrace in Washington Heights. The one-block cobblestone stretch was originally the carriage drive for the adjacent Morris Jumel Mansion, and in the 1880s, 20 wooden rowhouses were constructed along it to serve as housing for working-class locals. A rare opportunity, the home at number 8 has just hit the market for $1,795,000. The current owner, who bought the property back in 1998 for just $135,000, is designer Tom Givone, who modernized the two-bedroom house to have a rustic-contemporary style that's even been featured in Dwell.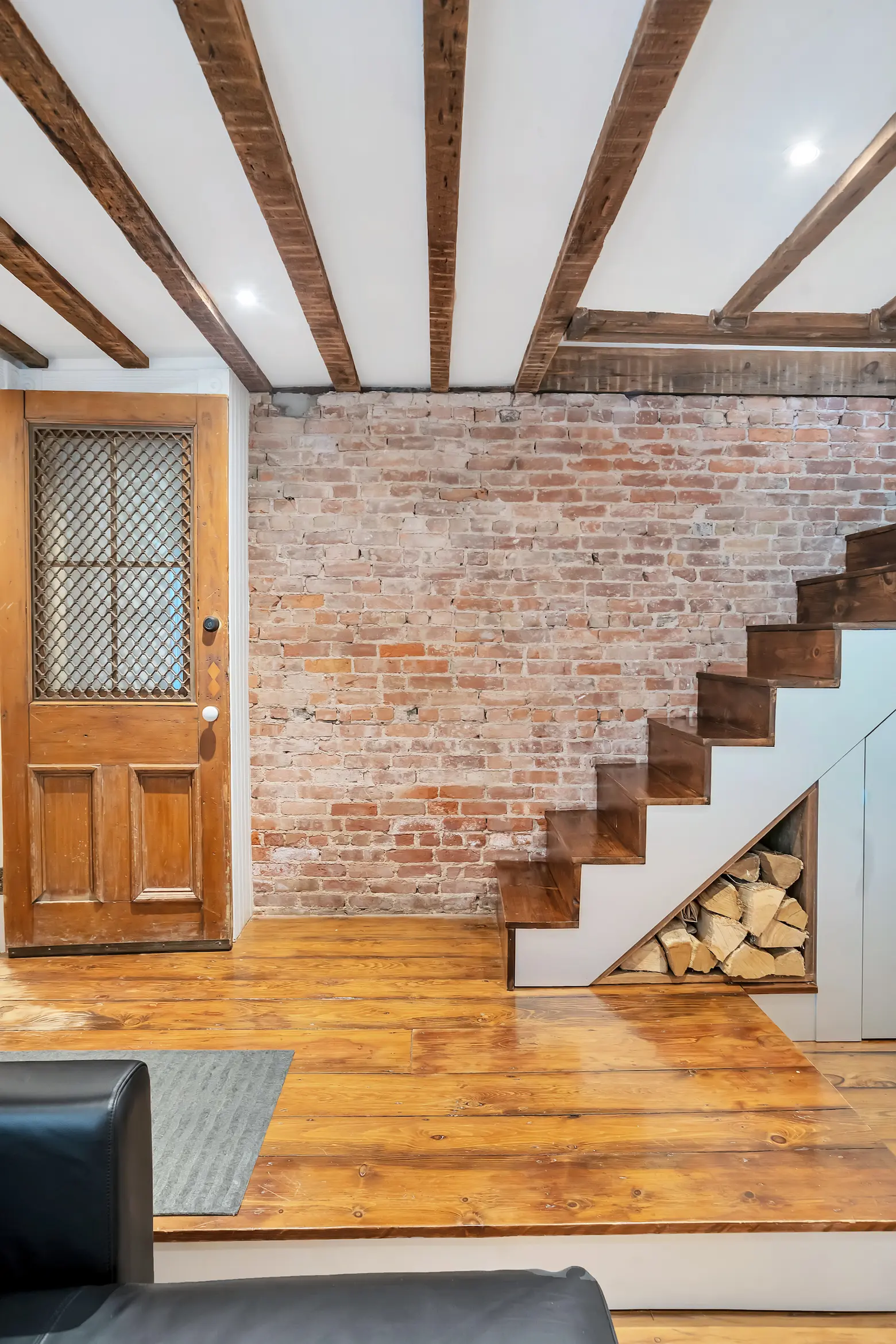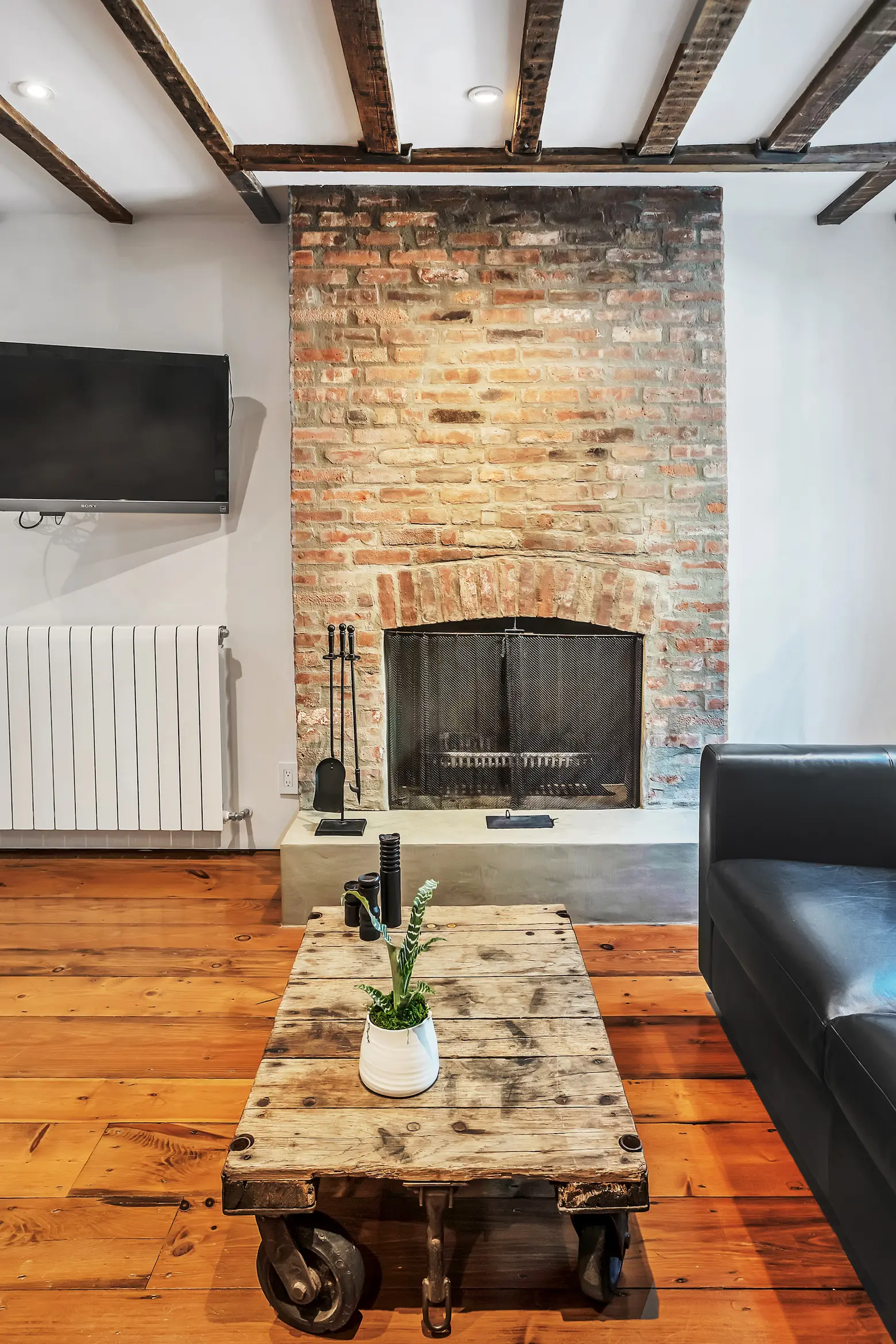 The main living spaces are all on the garden floor, which has its own entrance. There's a sleek, modern staircase that doubles as storage for the fireplace wood, and there are random-width reclaimed pine flooring, exposed brick walls, and original ceiling beams throughout.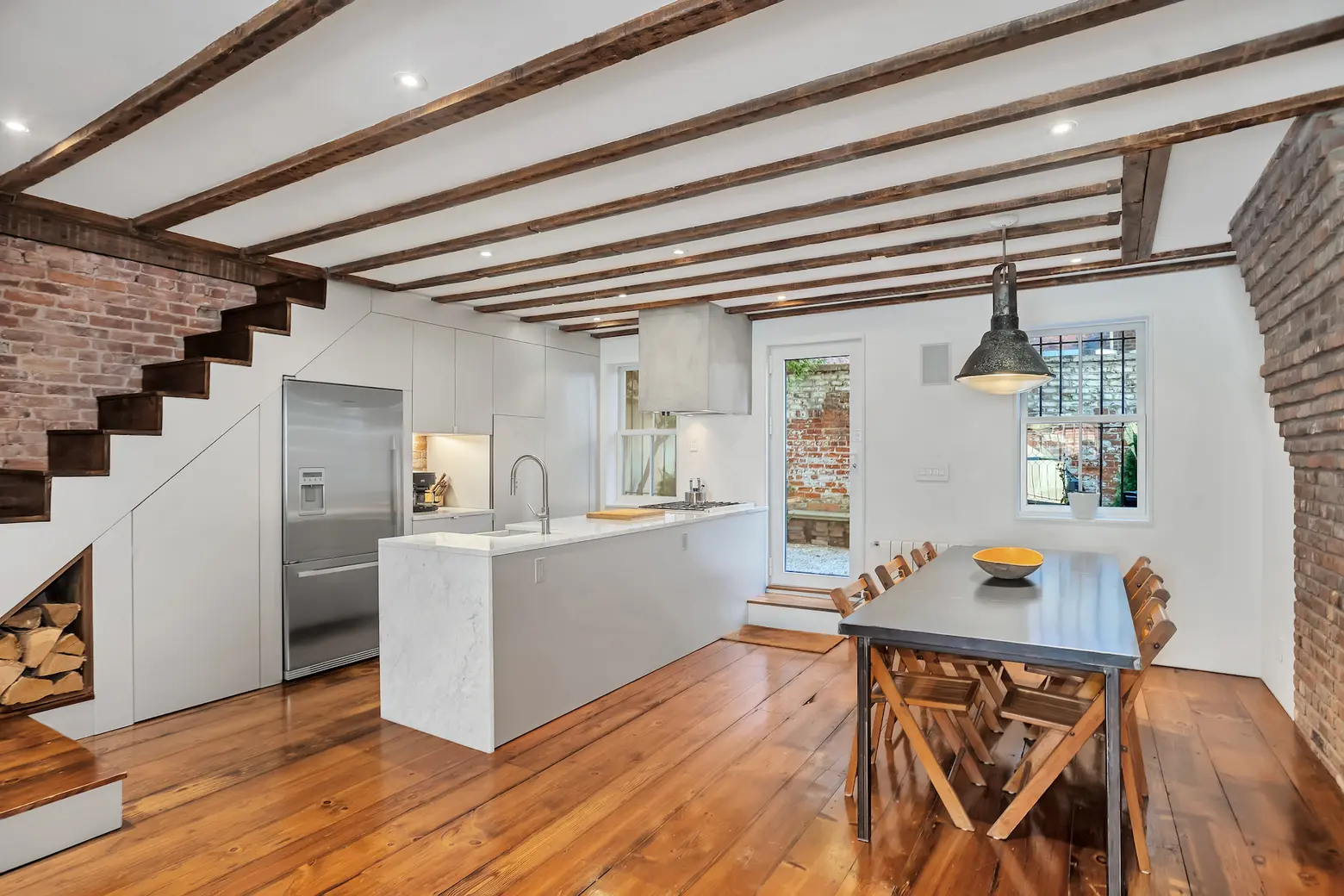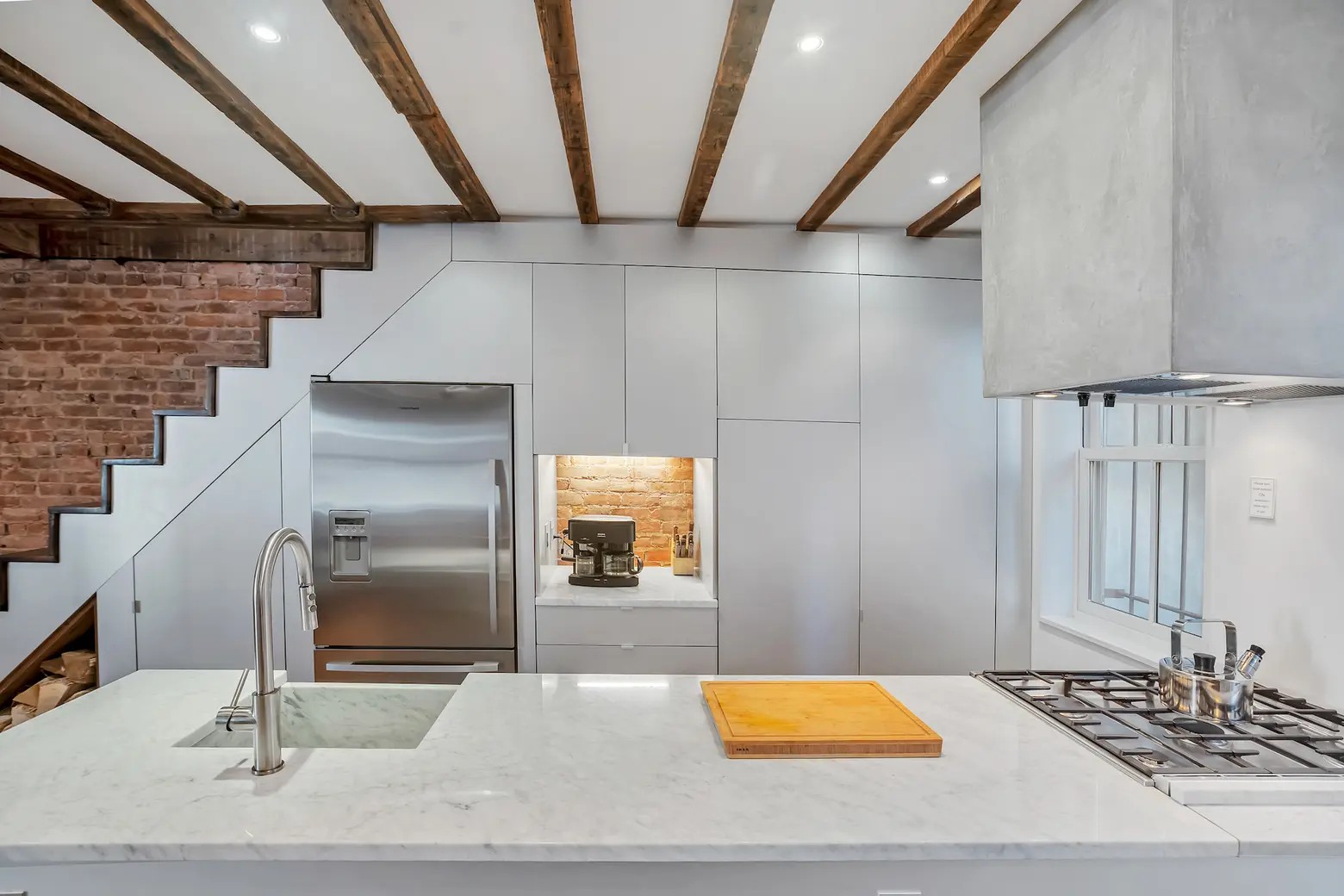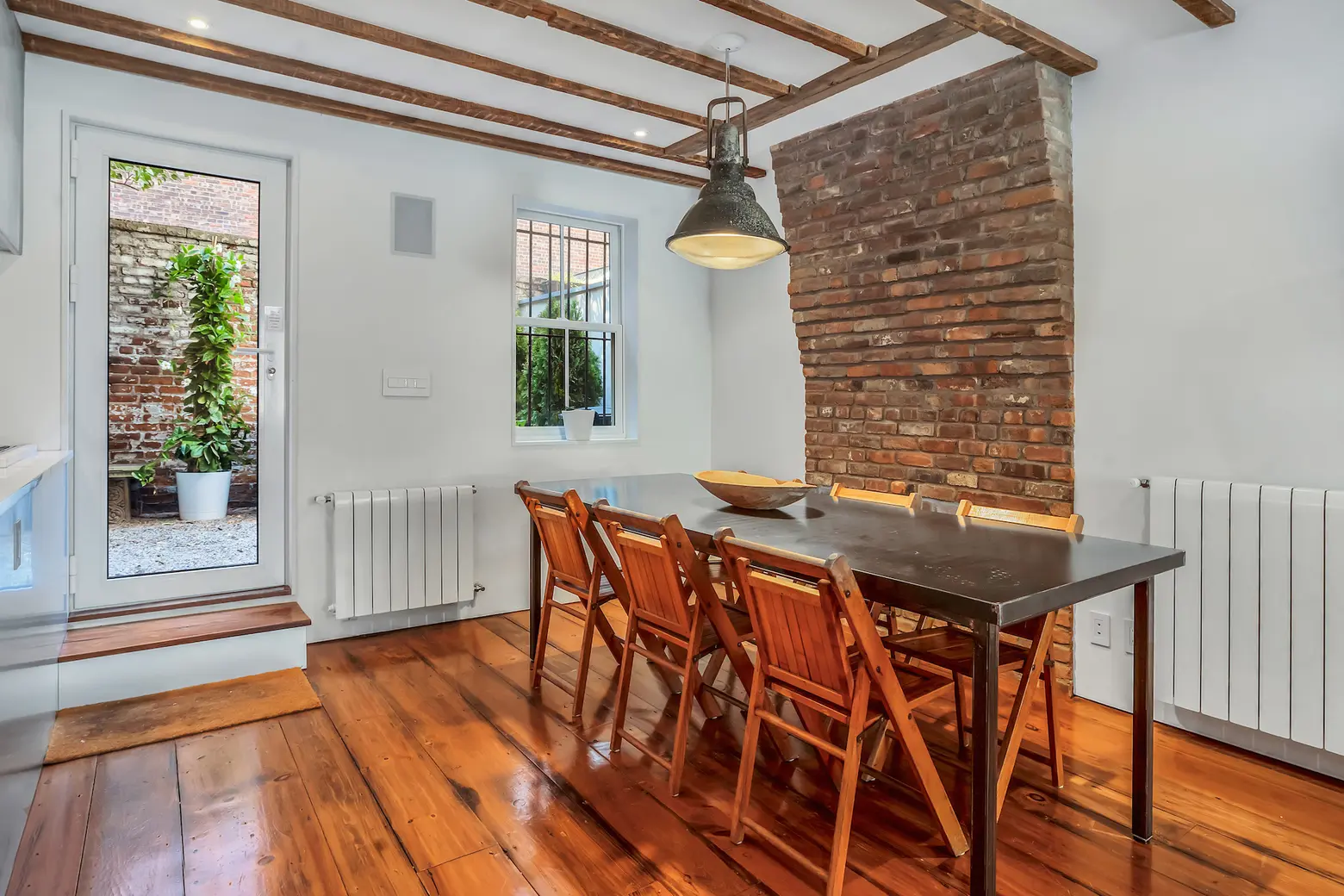 The brick section behind the dining table is actually the original wood-burning cooking hearth; it's complemented by a salvaged wharf light above the table. The customized kitchen is very cool, with anodized aluminum-coated cabinetry that conceals all of the storage built in below the staircase. There's also a concrete range hood, Carrara marble counters, and stainless steel appliances.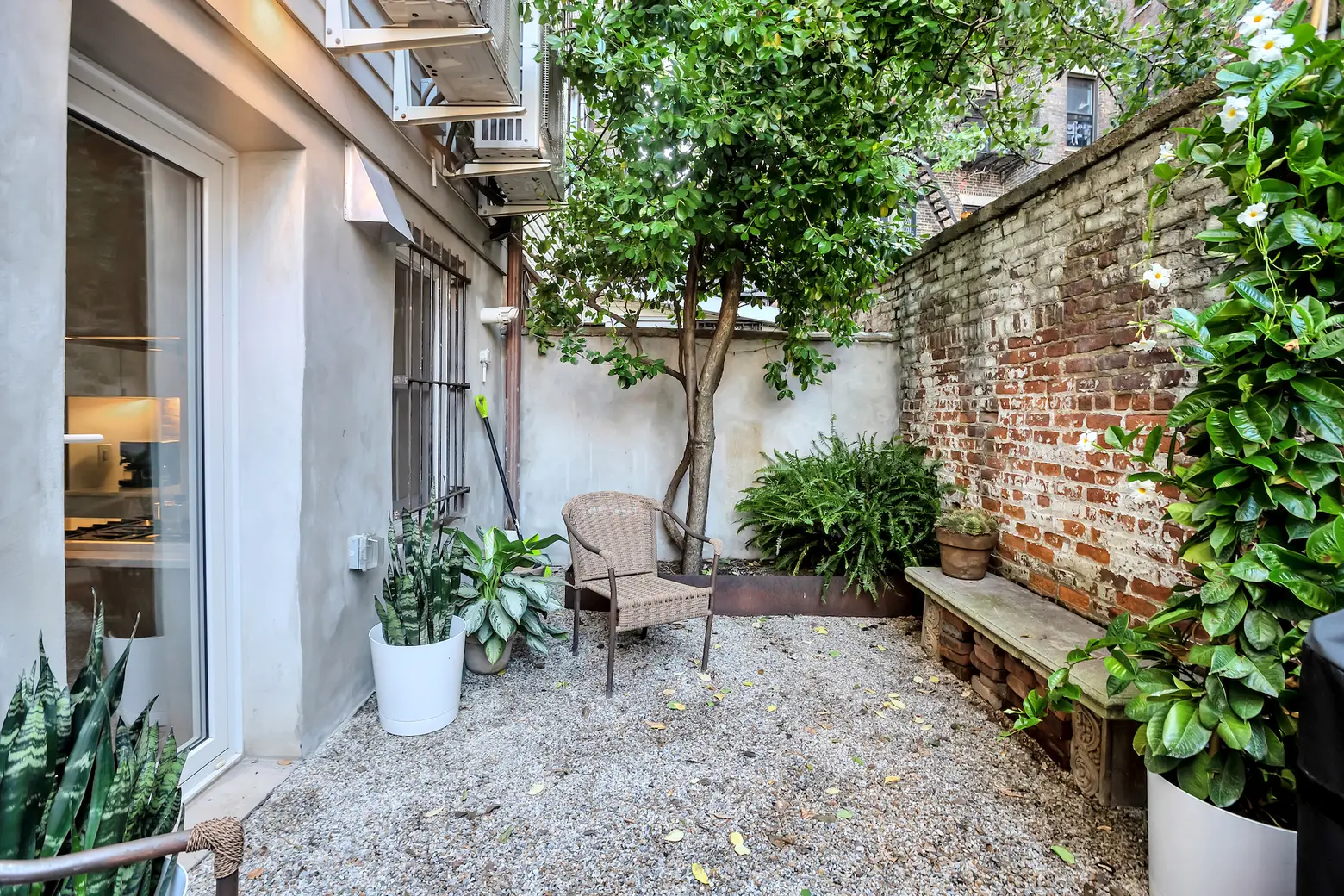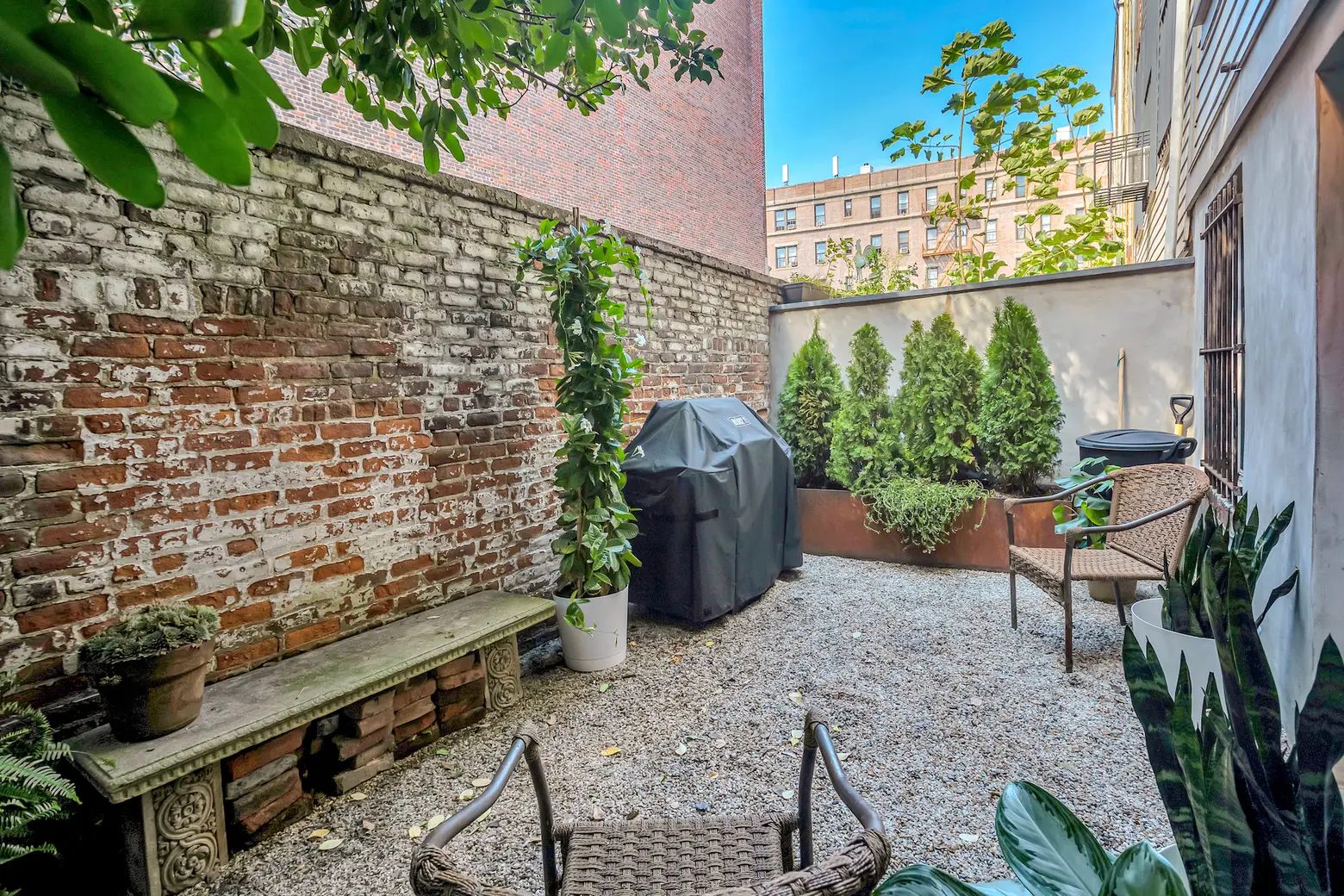 Off the kitchen is the backyard, which is roughly 180 square feet.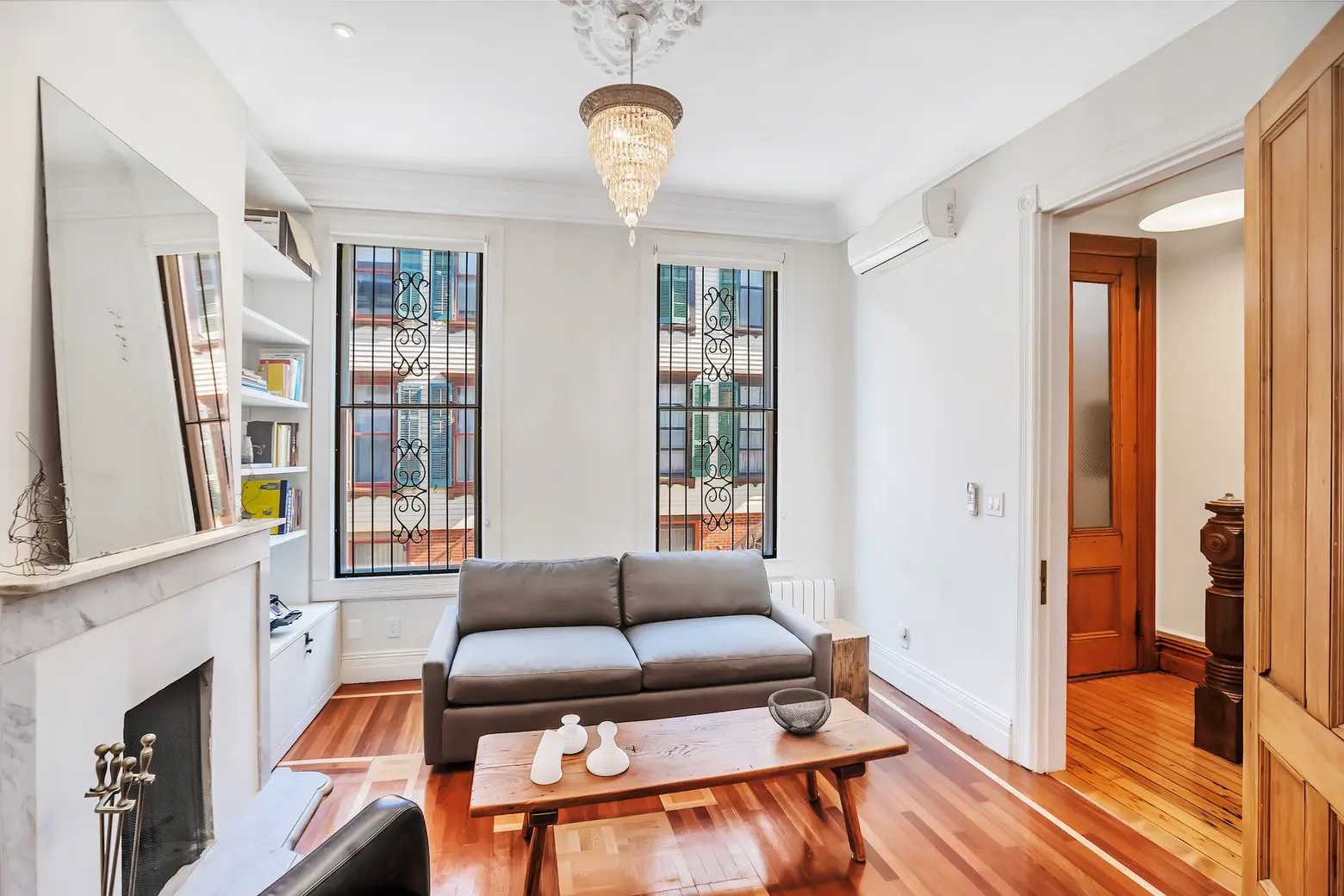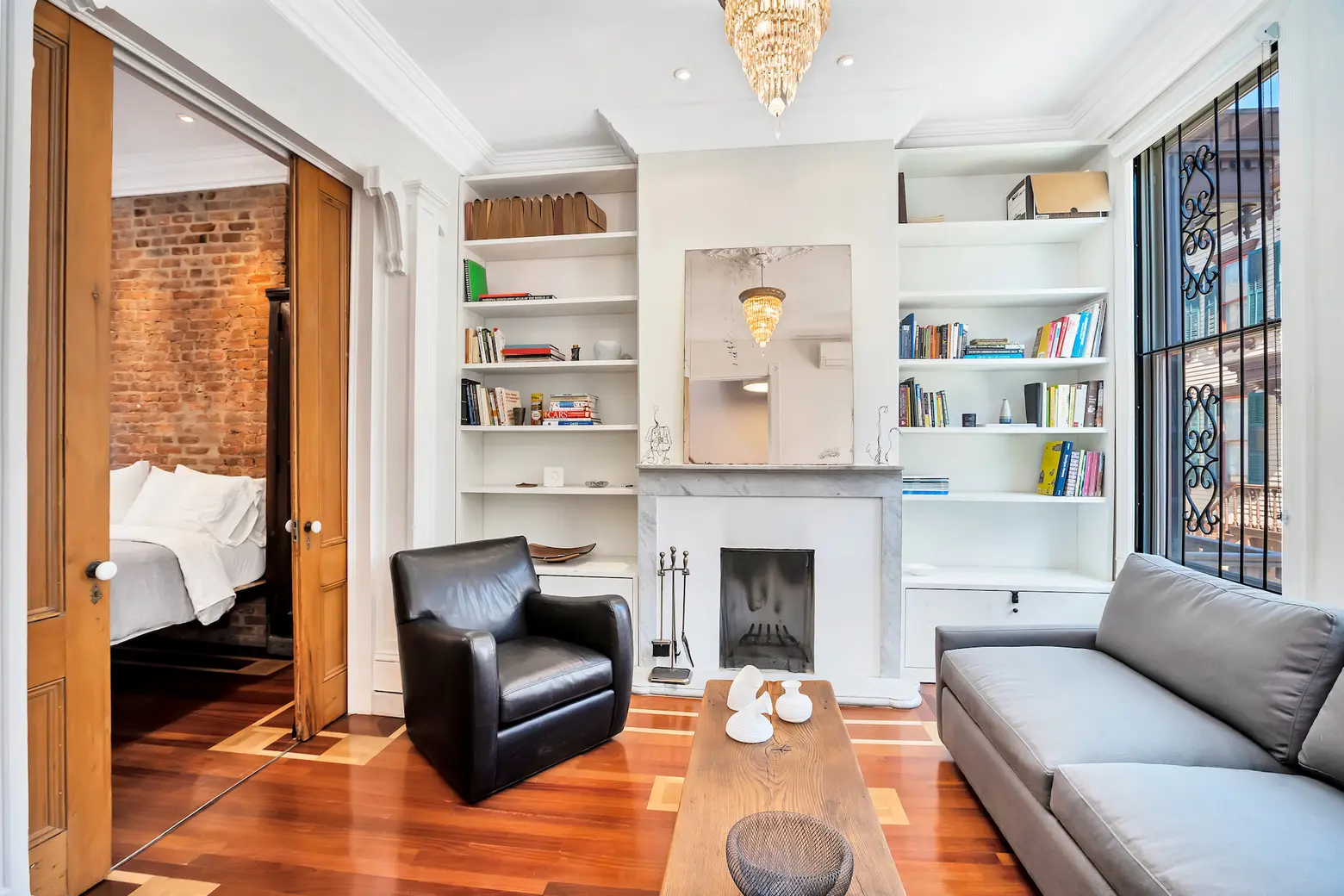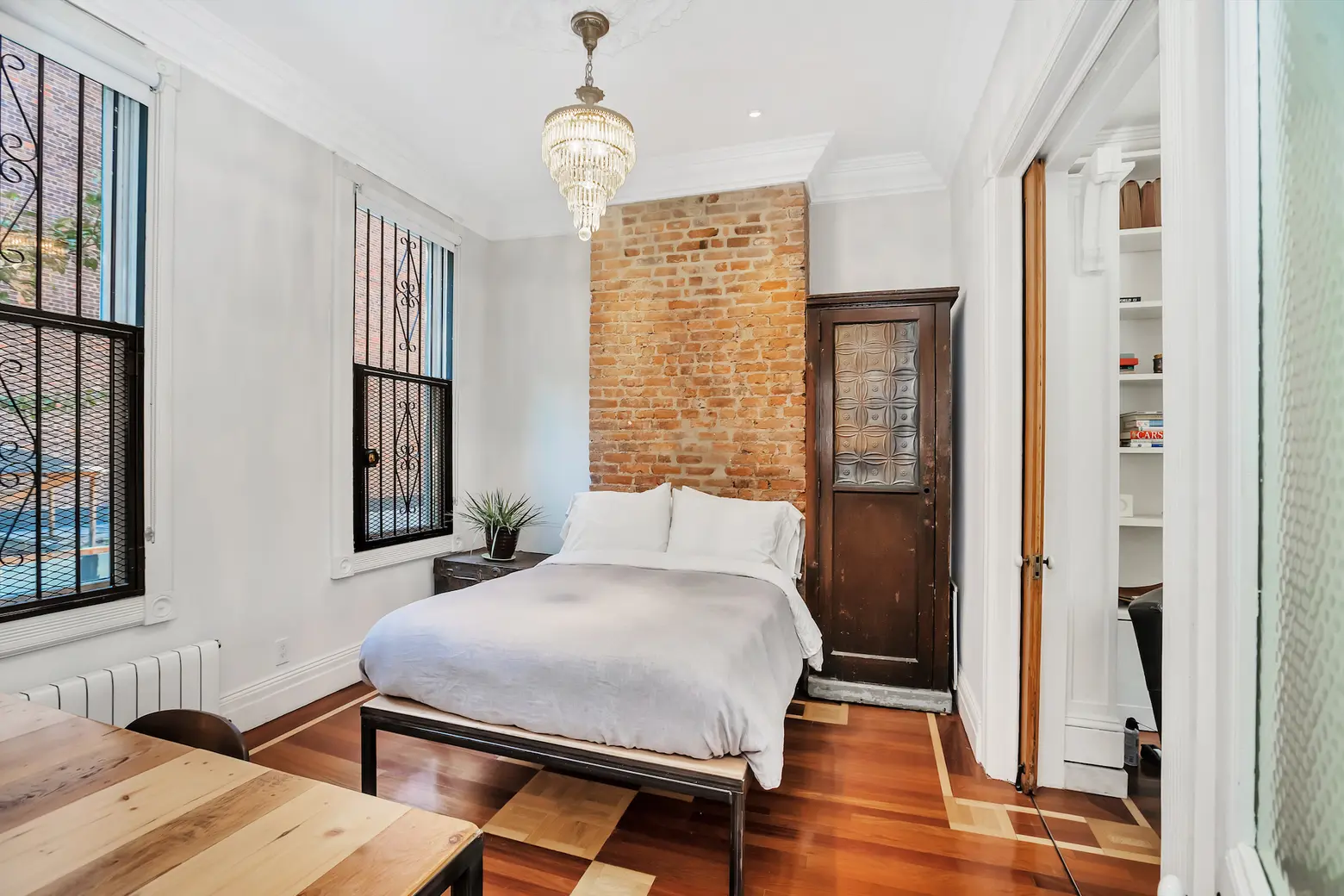 On the parlor floor, behind the main entrance, is a second living room and an adjacent bedroom. Here, you'll find restored original pumpkin pine flooring, carefully recreated ceiling medallions, and a stately refinished staircase. The two rooms on this floor are separated by restored original pocket doors.  As the listing explains, "Traditionally used as reception and dining rooms, these spaces are ideal as bedrooms, living areas or home office space featuring a handsome wood-burning fireplace flanked by custom built-in cabinetry." There's also a full bathroom on this floor.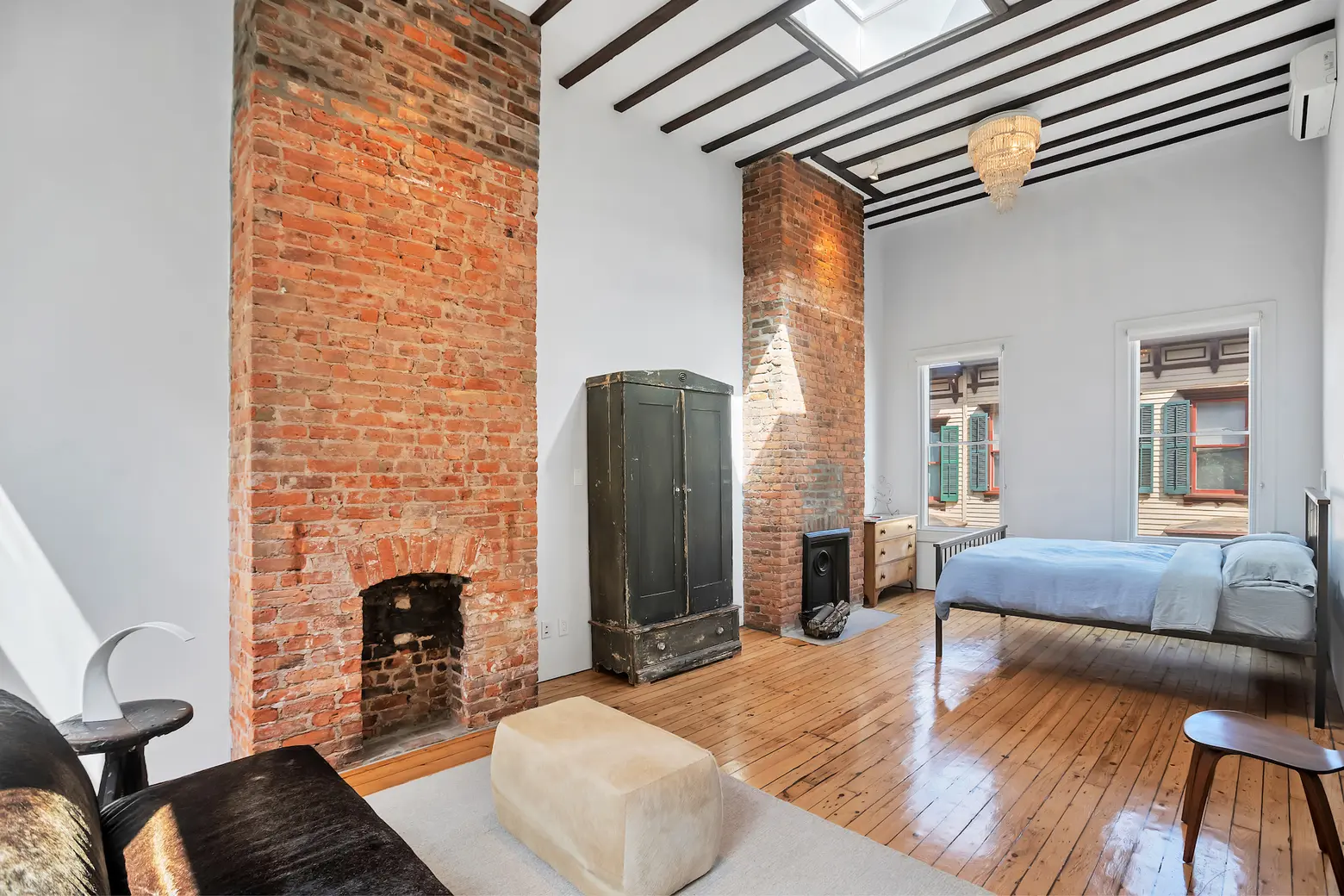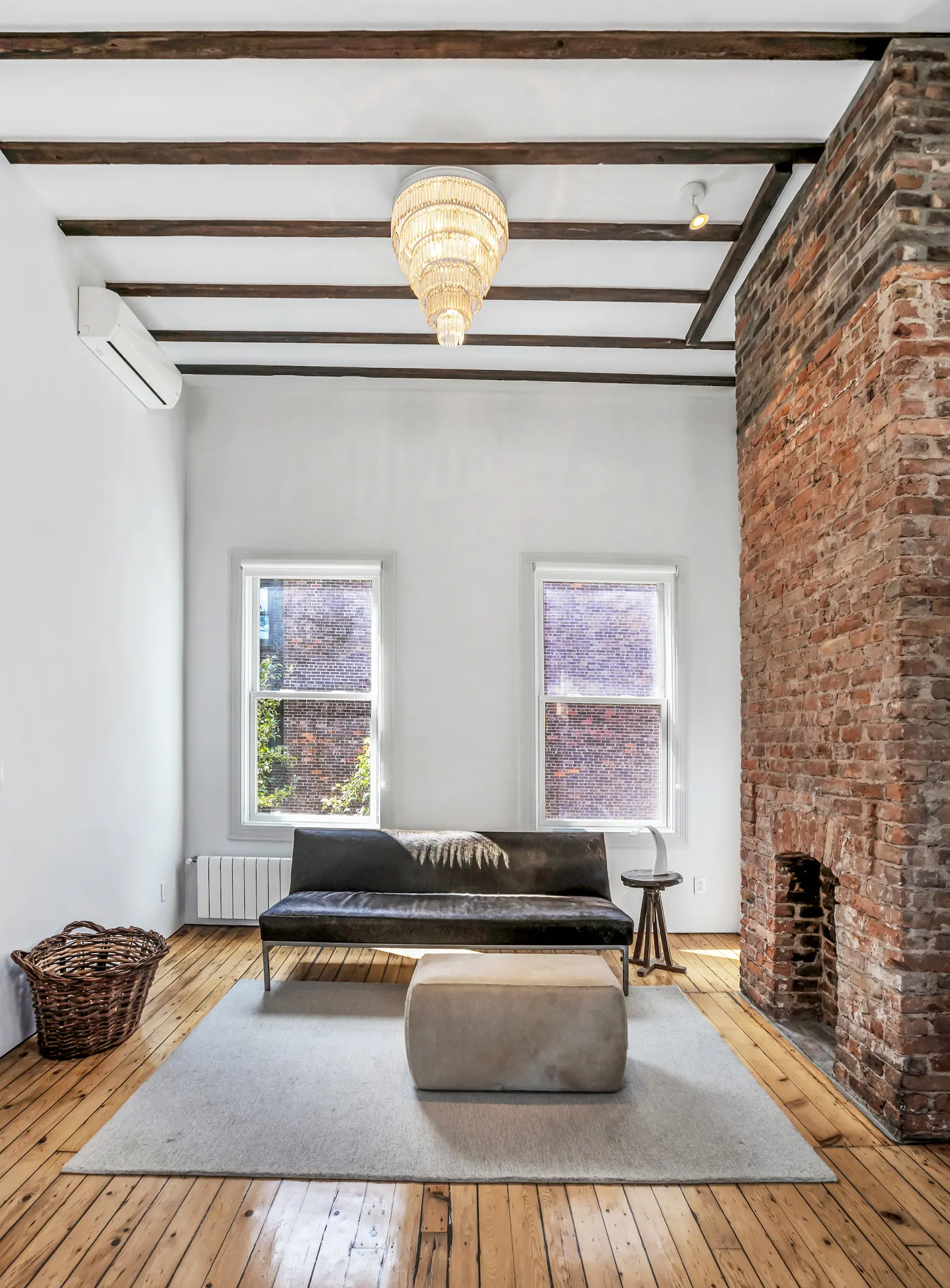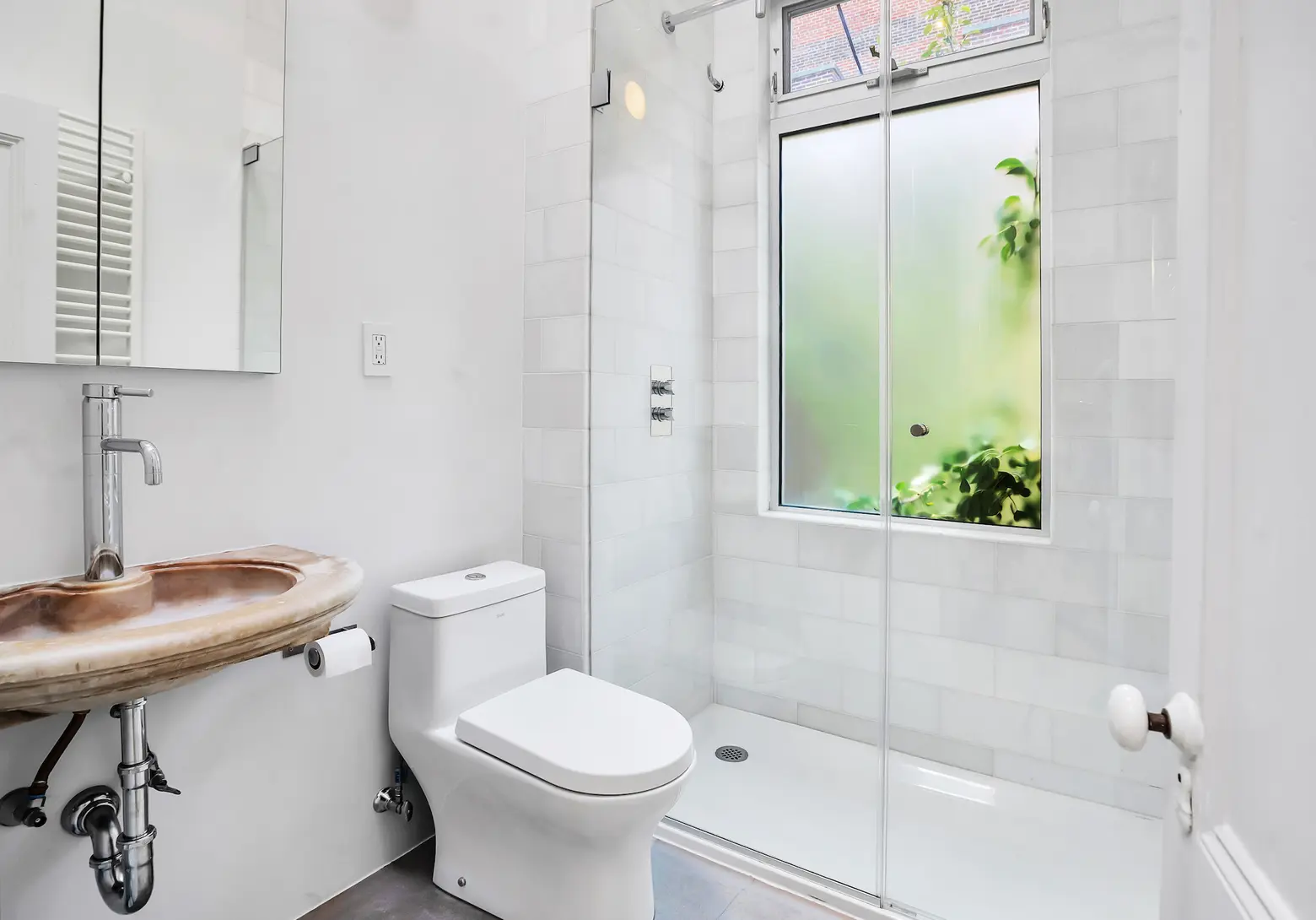 And on the top floor, you'll find the big, open primary suite, made even brighter thanks to 15-foot-tall beamed ceilings and a remote-controlled vented skylight. There are floor-to-ceiling twin wood-burning and decorative original brick fireplaces, restored 19th-century French chandeliers, and two large windows on either side of the room. There's an attached laundry room/walk-in closet, as well an en-suite bathroom that's been outfitted with polished concrete floors, floor-to-ceiling quartz tile, a frameless glass shower, and a marble sink wrought from a centuries-old water fountain that was salvaged from a Philadelphia park.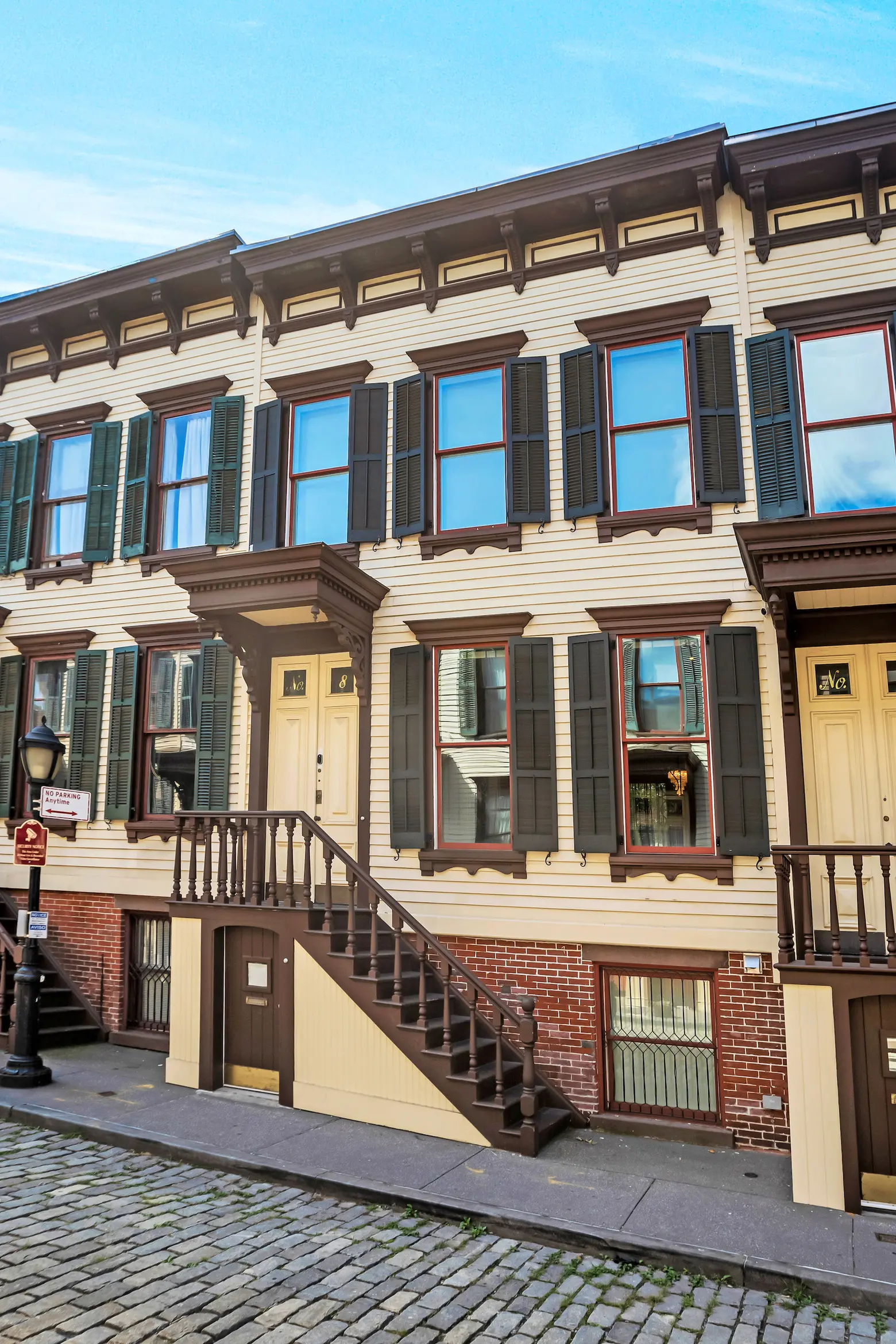 Sylvan Terrace connects St. Nicholas Avenue and Jumel Terrace between 160th and 162nd Streets. As mentioned, the Morris Jumel Mansion (Manhattan's oldest residence) is right at the end, which connects to High Bridge Park. All 20 houses on the block are two-story yellow wooden residences with green cornices and shutters. This home is currently configured as a single-family residence, but it's a legal two-family and could easily be converted back.
[Listing details: 8 Sylvan Terrace at CityRealty]
[At Compass by Dylan Hoffman, Jake Knopfler, and Andrew Corso]
RELATED:
Listing photos by Scott Wintrow/Gamut Photos