NYC's First Certified "Passive House" by FABRICA 718 is Lean, Mean and Incredibly Green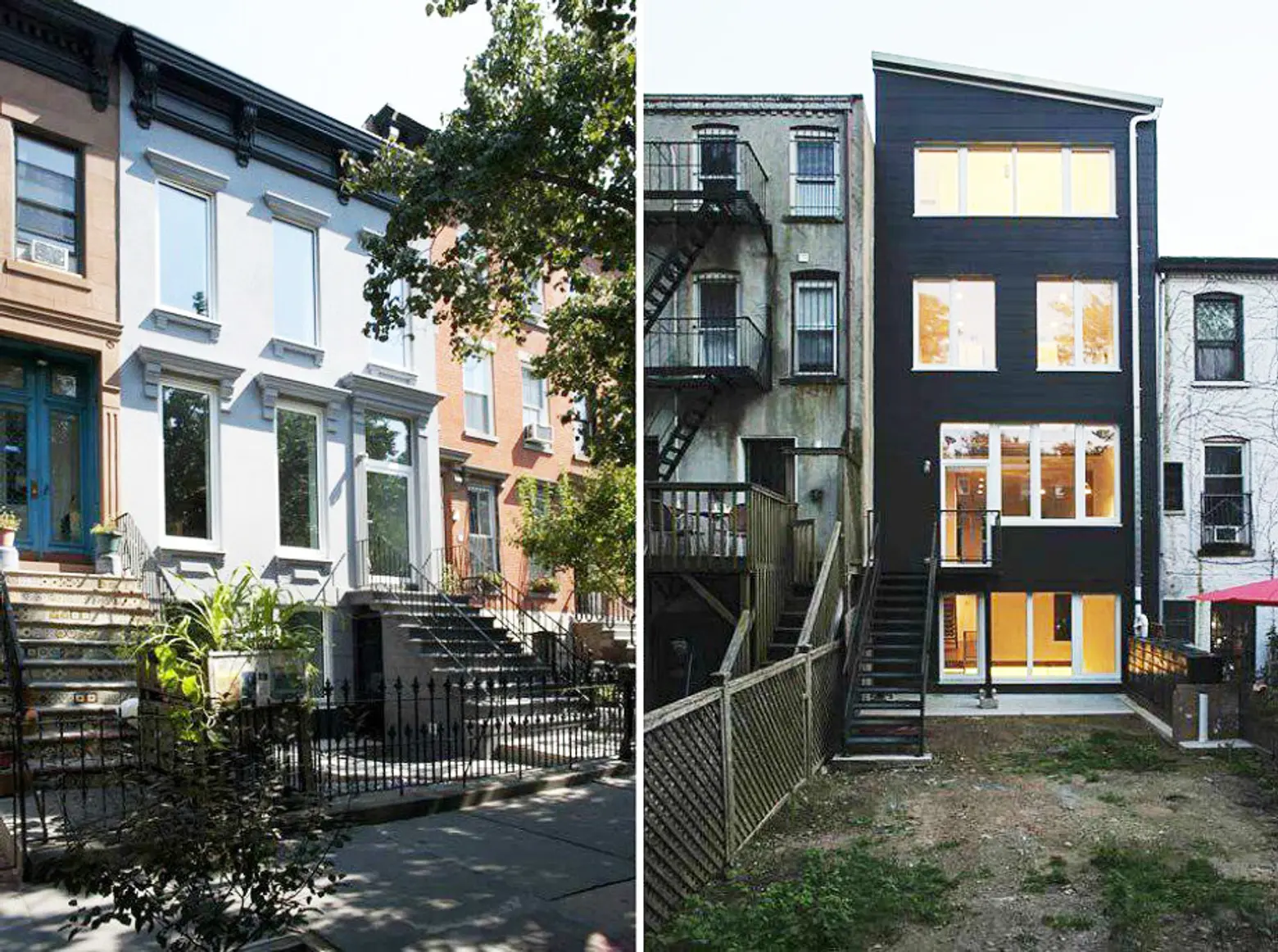 When this Park Slope brownstone was first built in 1899 we're pretty sure energy efficient design wasn't a guiding factor in its construction. But over 100 years later an award-winning Passive House retrofit by FABRICA 718 has turned this classic residence into one that consumes approximately 90% less heat energy than the average home and 75% less energy overall.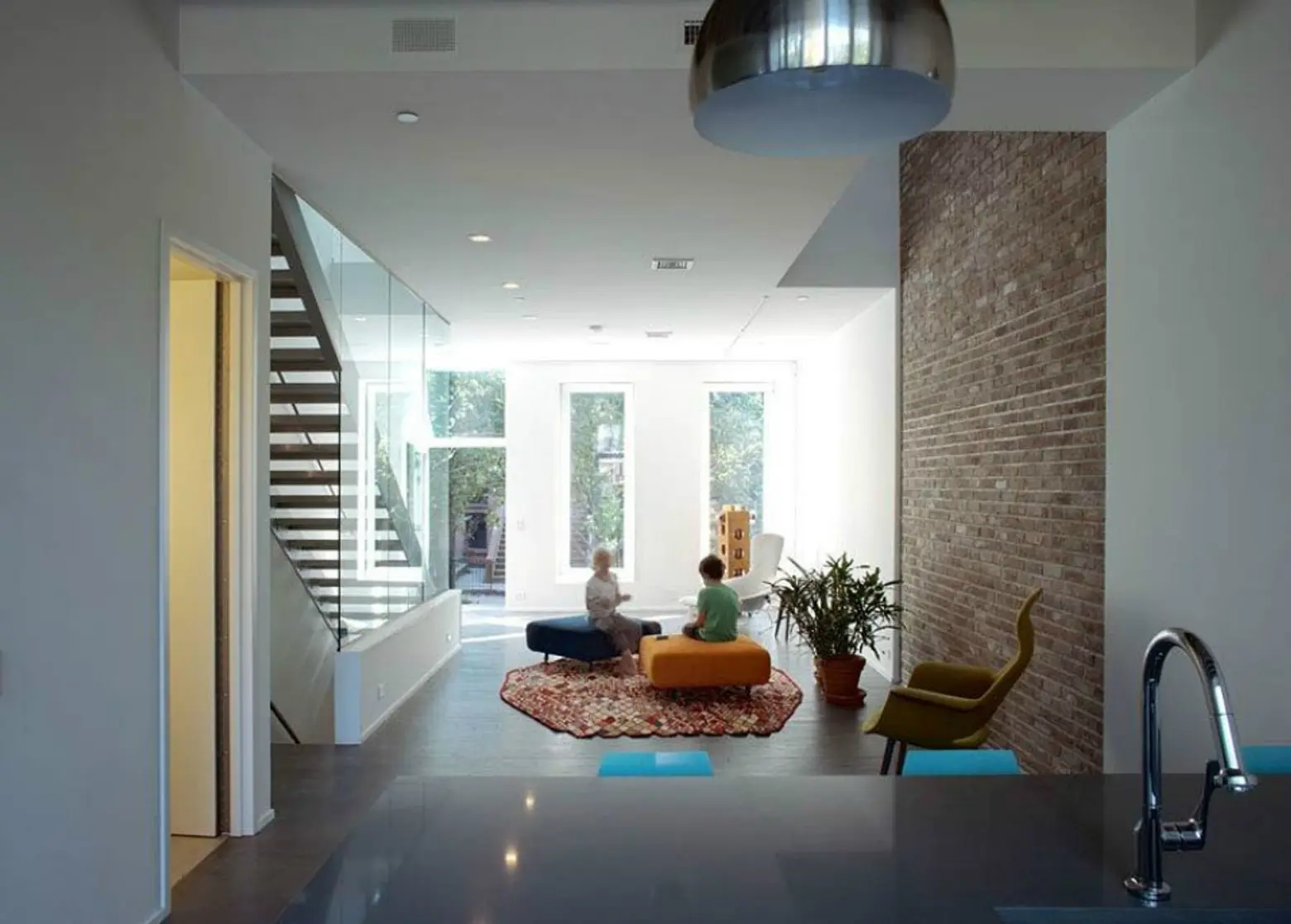 Dubbed "Tighthouse" because it's almost airtight, the winner of the 2014 International Passive House Design Award employs "a continuous envelope of insulation, air tightness and mitigated thermal bridges to reduce energy usage" through high performance materials and a HRV ventilation system.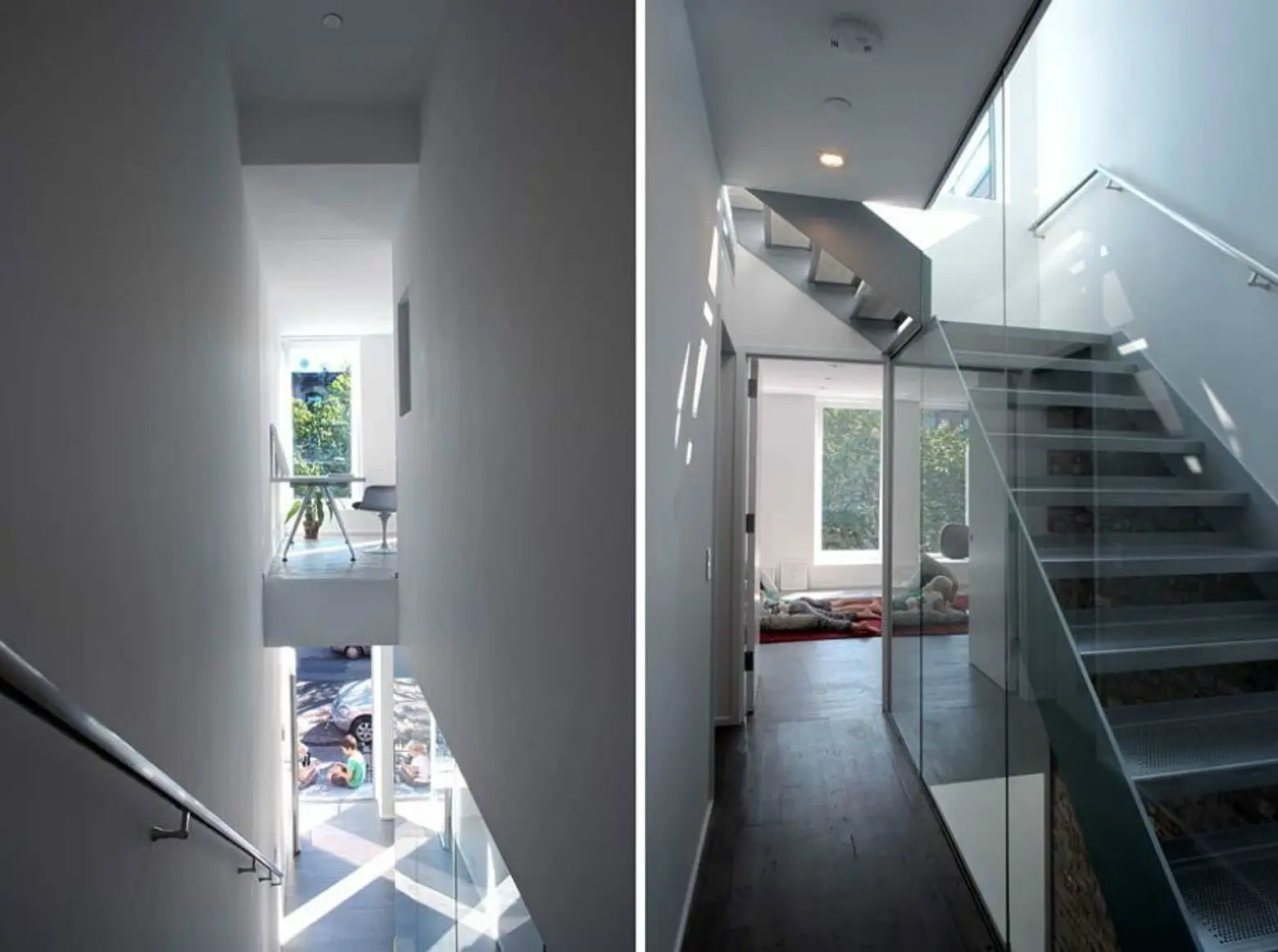 The project added a new rear façade to "seal up" the traditional masonry exterior, which was prone to cracking and settling. A third-floor addition features an angled roof with solar thermal and photovoltaic panels. A unique internal stair with glass panel volumes and perforated metal treads brings natural light into the middle of the building, and when sunlight is not enough, additional illumination is either LED or fluorescent.

Although the home itself is lovely to behold, the real beauty can be found in thermal images that show the result of FABRICA 718's handiwork: Tighthouse is a near solidly blue in a sea of yellows and reds. Taken on one of the coldest nights of the year, it shows the building's exterior surface is nearly the same temperature as the outside air, even while the home's interior was a comfortable 70 degrees. The neighbors? Well, instead of being green, they are literally throwing green—away, that is.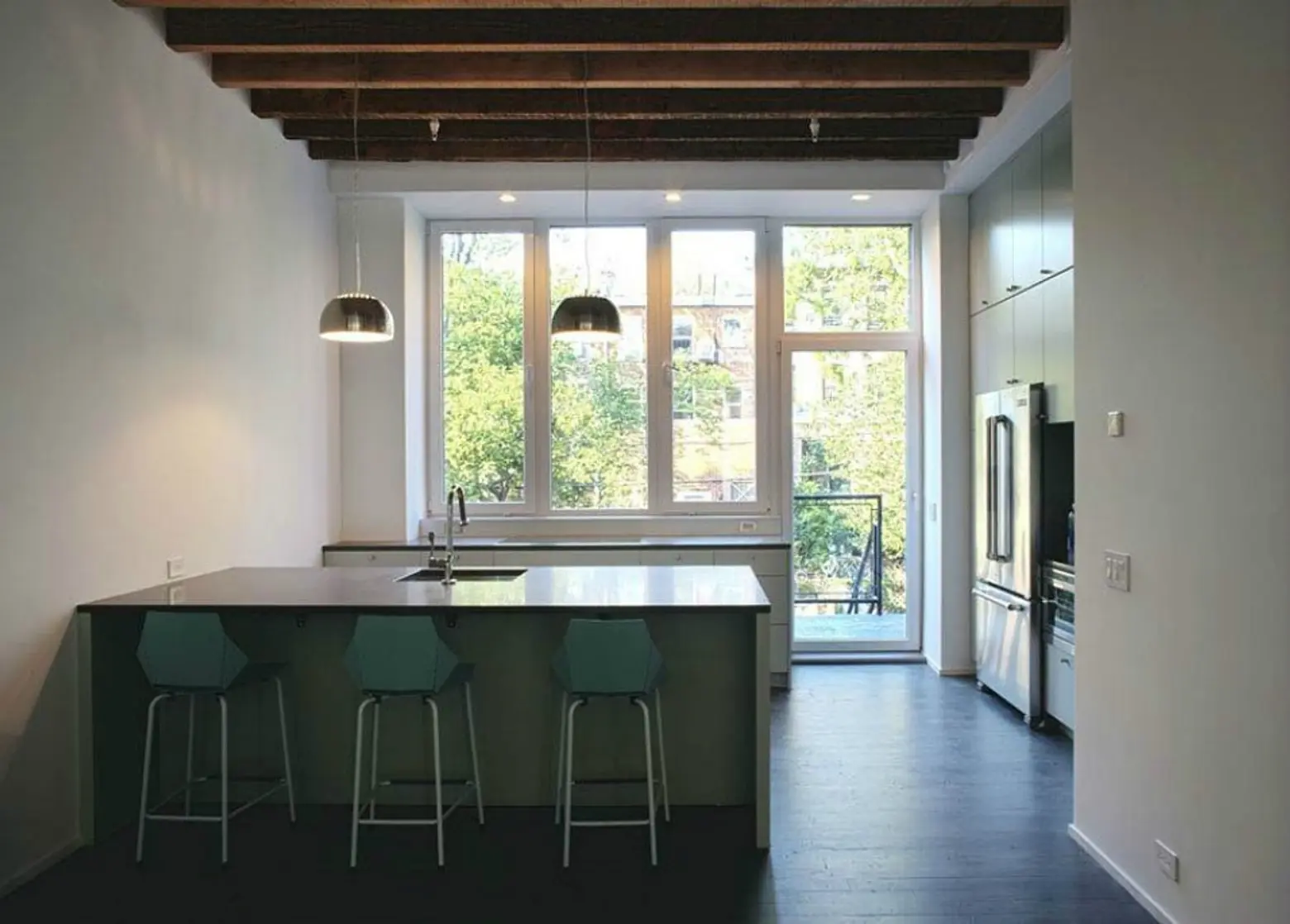 Our gallery below details the amazing transformation. For more on FABRICA 718's Tighthouse and their other projects check out their website.
Photos courtesy of FABRICA 718.
[Related: Fabrica 718's Renovation of Soho Loft in Former Department Store is Highly Fashionable]
[Related: Leading with LEED: A Look at NYC's Eco-Friendly Housing]