NYC's 41 Broadway theaters will stay closed through June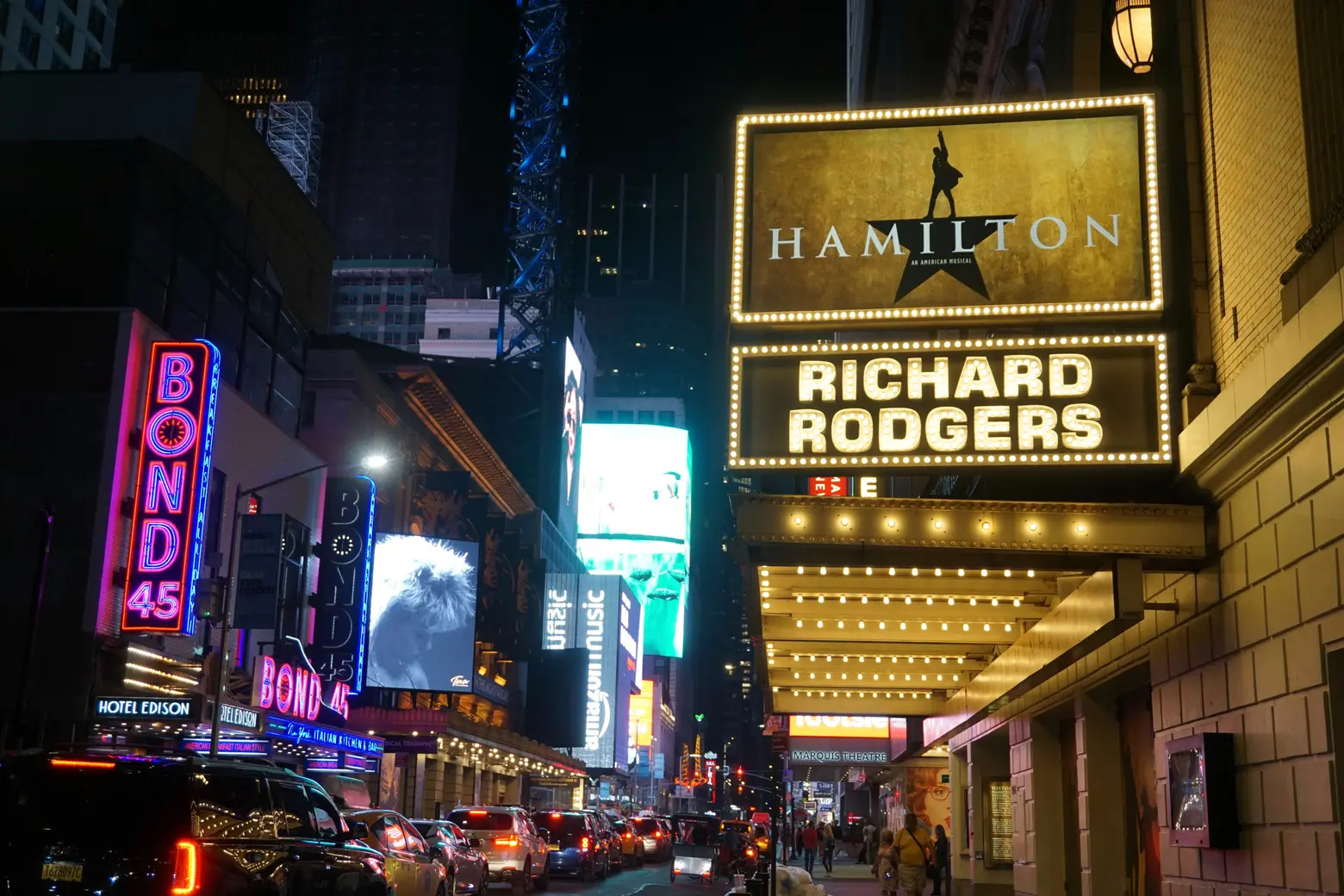 After initially hoping to reopen on April 13, The Broadway League made an announcement that they are continuing the suspension of all performances at NYC's 41 Broadway theaters through June 7, 2020. However, according to the New York Times, industry insiders expect that they may end up being closed through July 4 or even Labor Day.
When coronavirus first hit the city, Broadway was committed to staying open as an escape for New Yorkers. On March 10, to offset dips in attendance, producer Scott Rudin slashed ticket prices to his six popular shows to just $50. But two days later, Broadway went dark.
In a statement today, Charlotte St. Martin, President of the Broadway League, said:
Our top priority continues to be the health and well-being of Broadway theatregoers and the thousands of people who work in the theatre industry every day, including actors, musicians, stagehands, ushers, and many other dedicated professionals. Broadway will always be at the very heart of the Big Apple, and we join with artists, theatre professionals, and fans in looking forward to the time when we can once again experience live theatre together.
Speaking to the Wall Street Journal, Martin said, "We won't bring the shows back until we feel there's enough of an audience to be there," echoing the sentiment that tourists may not be back in the city by June and people may still be wary of putting themselves in a crowded situation.
When asked about Broadway's announcement during his press conference earlier today, Governor Cuomo advised New Yorkers not to put too much stock in the June date. "I wouldn't use what Broadway thinks as a barometer of anything unless they're in the public health business and have better models," he said. On Monday, the governor extended his New York State on PAUSE order through the end of April but has not spoken publicly of when schools, businesses, and large gatherings would eventually resume.
On March 25, the 74th annual Tony Awards were postponed indefinitely. At the time, the organizers said they would announce a new date once Broadway reopened.
In reference to ticket refunds, The Broadway League explained the following in their announcement:
Those holding tickets for performances through June 7, 2020 will receive an e-mail from their point of purchase with information regarding exchanges or refunds. Any customers holding tickets through June 7, 2020 that have not received an e-mail by April 12th should reach out to their point of purchase for information regarding exchanges or refunds.
RELATED: