A guide to voting in the 2020 election in NYC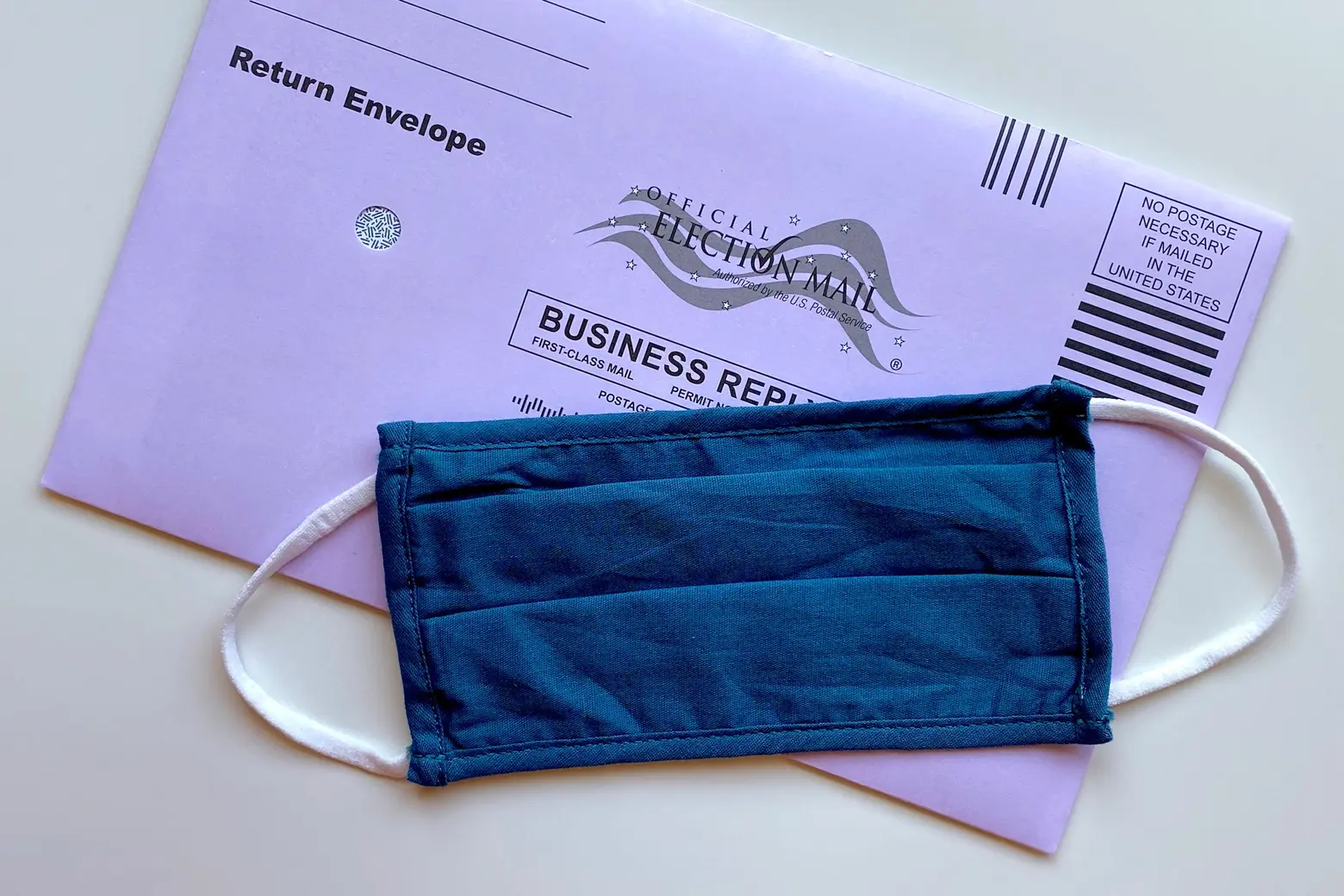 If you're reading this post, you probably don't need a reminder to get out there and vote for the presidential election on November 3. But you might have some questions about how things are working this year, with the pandemic coming into play. Luckily for New York City residents, voting is easy and safe, and we've compiled a guide with everything you need to know about deadlines, voting by mail, and voting in person.
How to register
The simplest way to register to vote is online, which you can do if you have a valid ID from the New York State Department of Motor Vehicles. The deadline to register online is October 9. You also have until October 9 to register in-person at a Board of Elections office. You can also download the application and mail it in; if you're registering by mail, it must be postmarked by October 9.
Not sure if you're registered? Check your status and polling site for New York City here or for New York State here.
How to vote by mail

This year, the eligibility to vote with an absentee ballot was extended to those "unable to appear due to risk of contracting or spreading a communicable disease like COVID-19." Ballots started to be mailed in NYC as of September 18.
If you'd like to vote by mail, you must request an absentee ballot, by October 27. You can do so via an online portal (likely the easiest, quickest way) or by sending the application via email to Apply4A[email protected], via fax to 212-487-5349, by mail to your local borough office, or by calling 1-866-VOTE-NYC.
Once you receive your ballot, the instructions are very simple. According to NYC:
After making your votes on the ballot, fold the ballot and put it in a smaller envelope. Sign and date the back of the envelope. Seal the envelope and put it in the larger envelope that is addressed to the Board of Elections. Mail or deliver your ballot to your borough Board of Elections office.
If you're returning the absentee ballot by mail, it must be postmarked by November 3. If you're returning it in-person to a polling site or Board of Elections office, you must do so by 9:00 p.m. on November 3. You may apply in-person up to the day before the election, November 2.
Even if you request or cast and return an absentee ballot, you may still go to the polls and vote in person on November 3 (The Board of Elections is required to check the poll book before canvassing any absentee ballot.).
How to vote early

If you'd like to vote early, you can vote in-person or bring your absentee ballot to an early voting poll site between October 24 and November 1. You can find all of NYC's early voting polls sites, as well as their hours, HERE.
How to track your ballot

In New York, you can easily track your ballot at this link. You'll need to enter your county, name, and date of birth.
How to vote in person

This year, you are required to wear a mask/face covering and maintain six feet of distance when entering any Board of Elections facility. On Tuesday, November 3, most polling places are open from 6:00 am to 9:00 pm, but you can find your polling site and its specific hours, as well as view a sample ballot HERE >>
If you have any questions about voting this year, contact the city at 1-866-VOTE-NYC or e-mail [email protected].