Not-so-hellish repairs at Penn Station finish ahead of schedule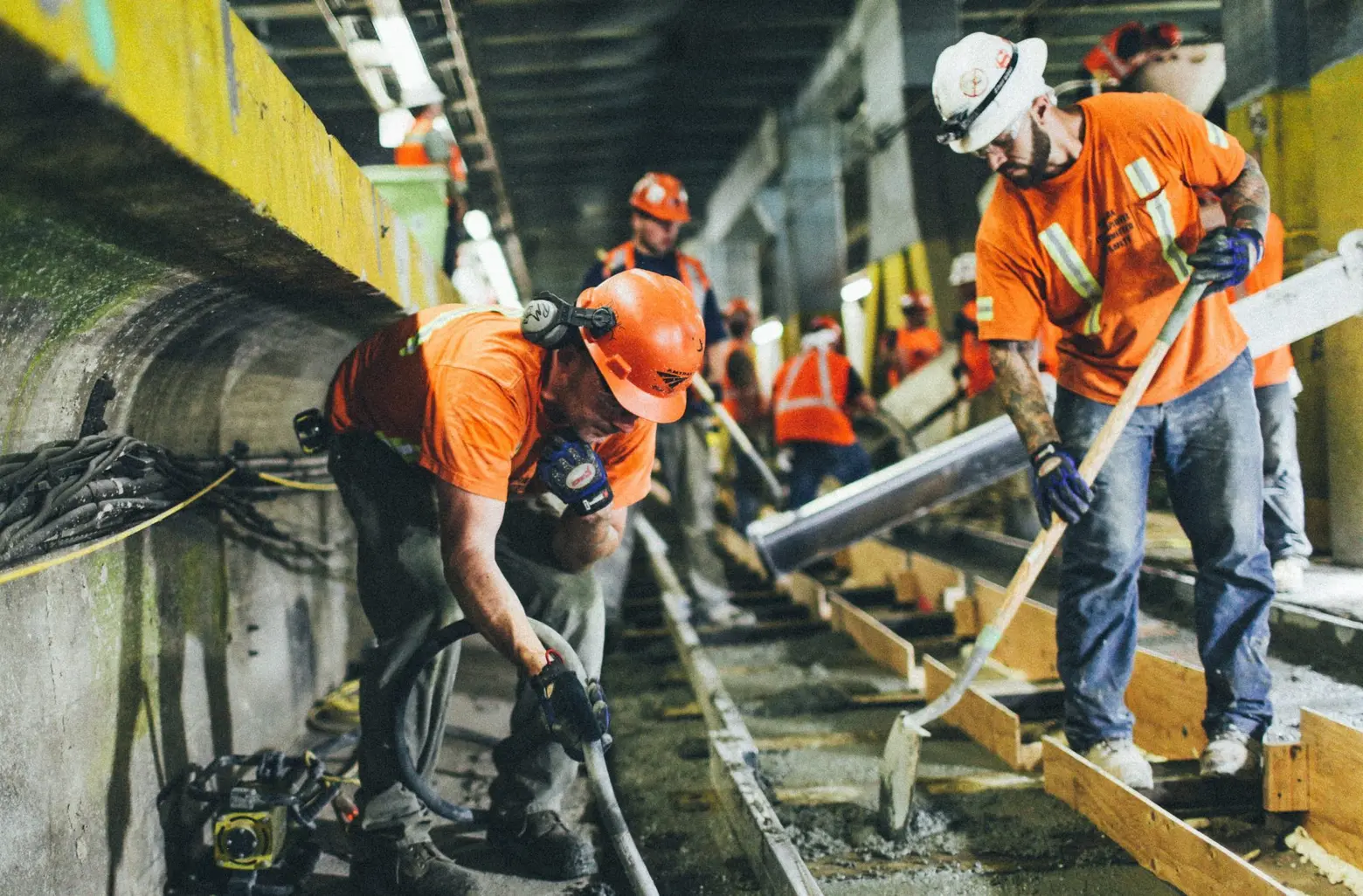 Amtrak workers setting concrete on track 10 at Penn Station, image via Amtrak
Amtrak announced on Thursday that the eight weeks of infrastructure repairs at Penn Station predicted to be the "summer of hell" by Governor Cuomo, have officially ended ahead of the scheduled Monday deadline (h/t WNYC). Following a series of train derailments and system failures, Amtrak began repairing and replacing tracks in July. Over 360 workers installed six football fields worth of track and 176 yards of concrete this summer, according to Amtrak. While regular transit operations at Penn Station will resume Sept. 5, more repair work will continue through June 2018, with most of the work taking place on the weekends.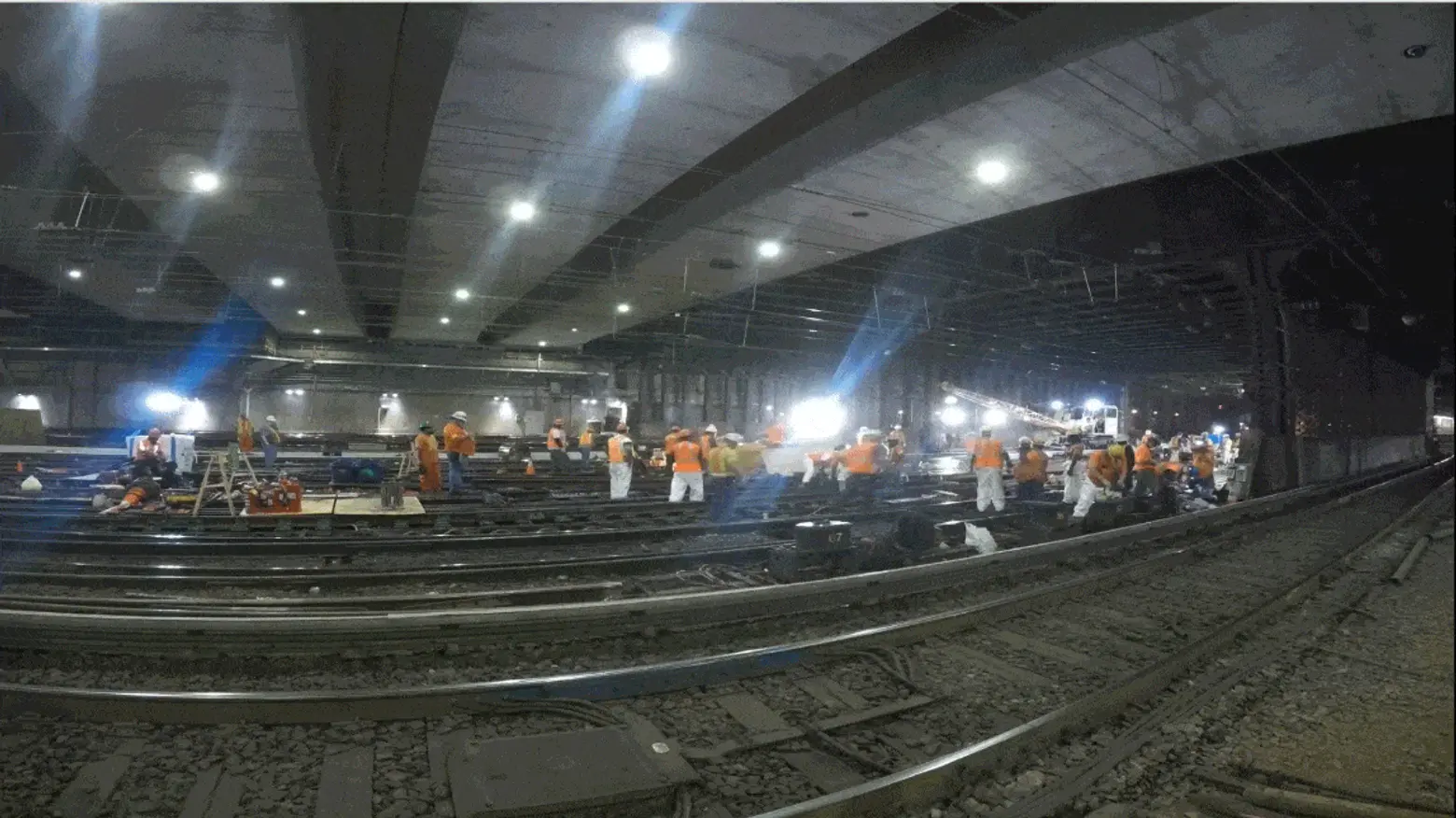 Repairs at Penn Station, courtesy of Amtrak
Amtrak workers also replaced track 10 and the section of tracks known as the A-interlocking mechanism. This mechanism sorts the incoming and outcoming trains that enter and exit Penn Station from the Hudson River tunnel and the Long Island Rail Road's West Side Yard to the correct station tracks and platforms. In a statement released Thursday, Amtrak's co-CEO Wick Moorman thanked passengers for their patience.
"This accelerated work was an enormous undertaking," Moorman said. "We did it on time on budget, and most importantly, safely."
During the repairs, Amtrak, NJ Transit and Long Island Rail Road trains ran with a 20 percent reduction in service. The alternative transit options provided, like ferries and buses, smoothed the disrupted commute for many riders. Work at Penn will continue into the fall with late-night repairs and weekend work to complete the other required track renovations. Plus, Amtrak will begin to upgrade the station's public bathrooms and waiting rooms.
In addition to the track and signal repairs, Amtrak's renewal work at Penn Station includes working with the state-run Empire State Development agency on the construction of Moynihan Train Hall. Transforming the James A. Farley Building into the new train hall will cost a total of $1.6 billion, with Amtrak, the Port Authority of New York and New Jersey and the MTA putting up $420 million. The construction project is expected to be completed by 2020.
[Via WNYC]
RELATED: