New Yorker Spotlight: Corey William Schneider Turns New Yorkers Into Explorers at the NY Adventure Club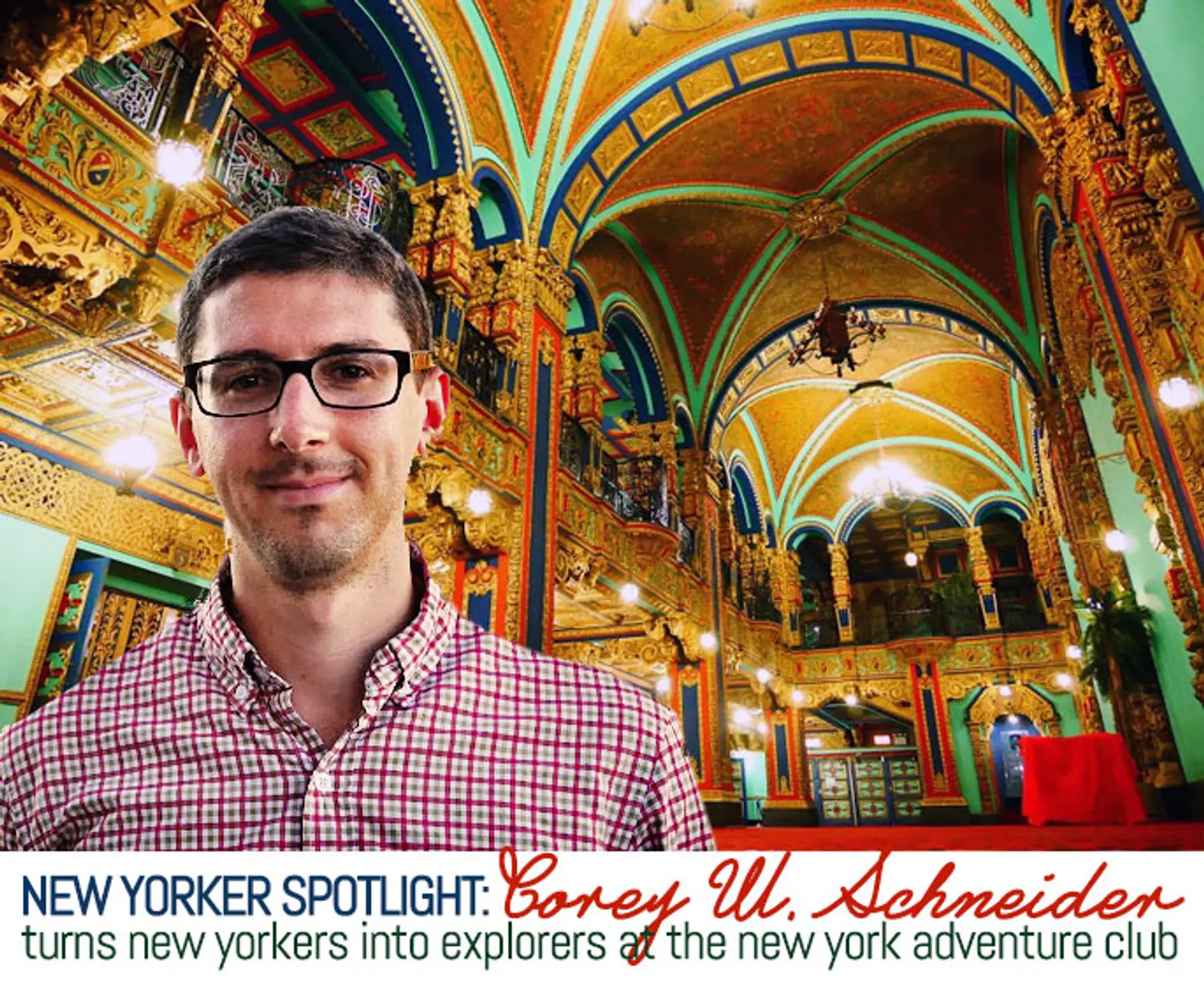 Corey and the Loew's Valencia Theatre
When New Yorkers think about going on an adventure, they might envision heading west, abroad, or at least outside the city. In New York, the only adventure they're likely to take is navigating the grid (or lack thereof in certain neighborhoods) during rush hour. But Corey William Schneider is on a mission to turn the five boroughs into a land of exploration for city residents. As the founder of  New York Adventure Club, Corey helps New Yorkers get in touch with their inner explorers through unique walking tours and events. His goal is to awaken city dwellers' curiosity by offering them the chance to uncover, experience, and engage with the city and tri-state area's numerous hidden treasures.
We recently spoke with Corey to find out why New Yorkers are secretly longing for adventure and how his club is helping them broaden their local horizons.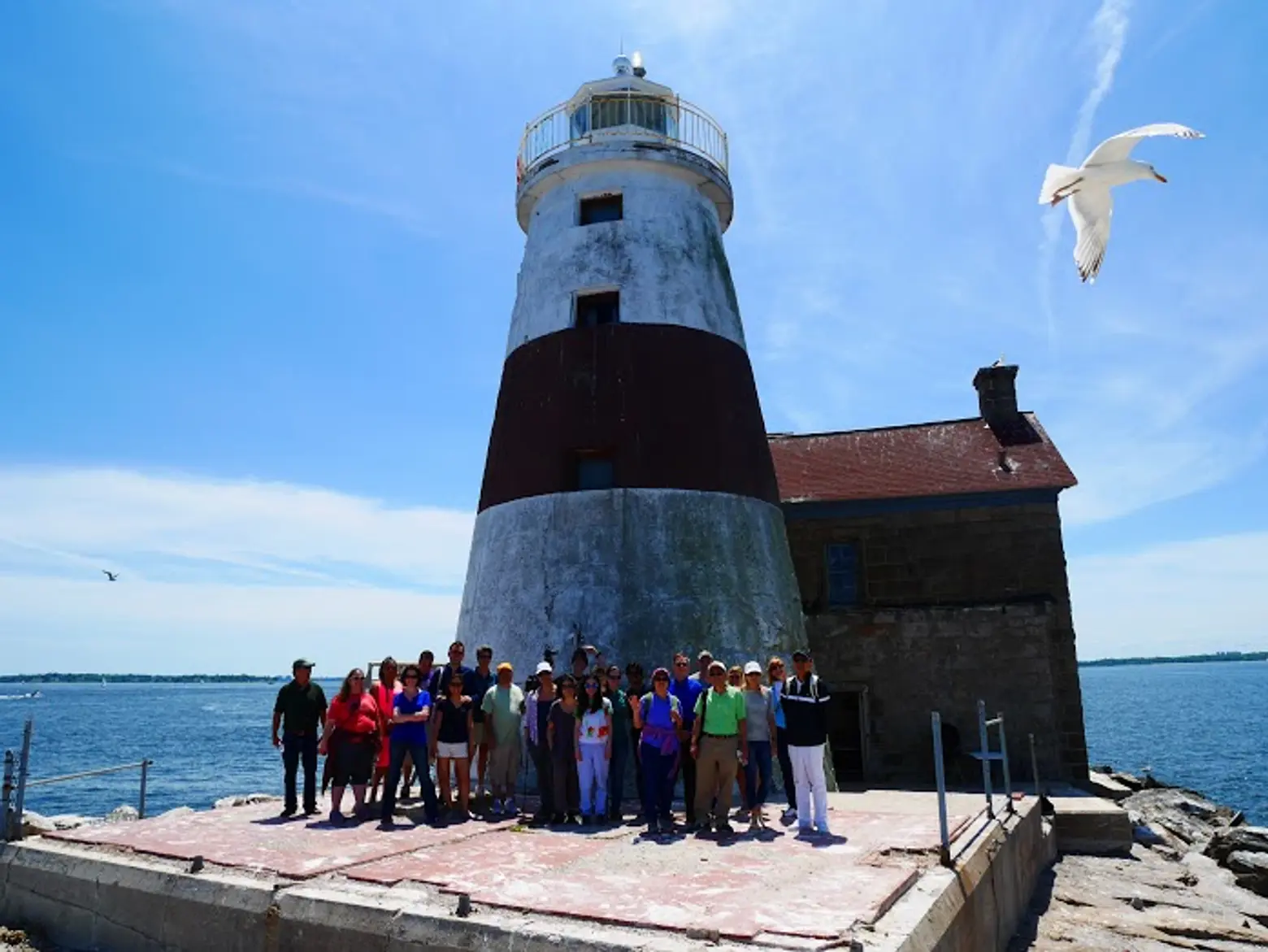 A group at the Execution Rocks Lighthouse
Have you always sought out adventure?
I look back at my years in D.C. at American University and I'm regretful because there was so much to do, but I didn't really care for it as most of us do when we're in college. I was not interested in historic sites and the architecture of the city. When I moved to New York the same thing applied.
A full year after I moved to the city, I realized I was stuck in a very boring routine — went to work, came home, went to some bars on Fridays and Saturdays, maybe went to a brunch, and had your typical weekend. And that bothered me because then I would look back and think, "What did I do with my time in New York?" I wanted to make a personal change and made a self-pact that every single weekend I would go out and do something so that when I came into the office on Monday and someone at the water cooler asked about the weekend, my response was not "nothing" or "it was all right."
After making this pact, what were some of your first explorations in the city?
The pact really started driving me towards websites and blogs that dealt in that space about architecture, history, culture, and cuisine. I looked at Time Out New York and other websites and blogs like Untapped Cities, Scouting NY, Bowery Boys, and Daytonian in Manhattan. I went through their archives and saw all these awesome buildings that I had no idea existed. I would put all of this into a big Google map and decide what neighborhood I was going to visit and try to get a little of everything from that area.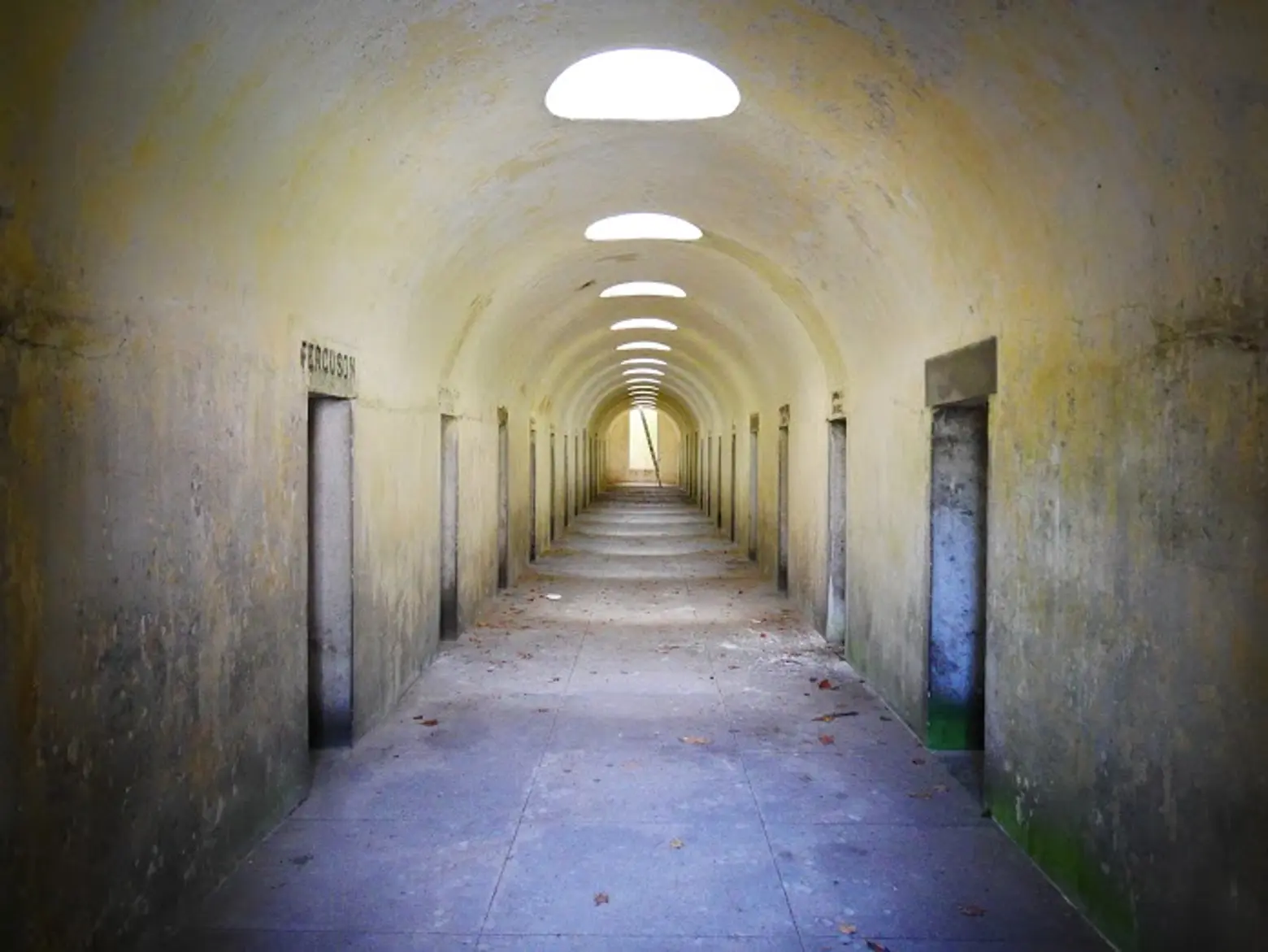 The catacombs at Green-Wood Cemetery
How did your experiences inspire you to start the New York Adventure Club?
After a year and a half of doing this, I had friends who would join, but a lot of them moved or did not want to go to Flushing on a Saturday at 11:00 a.m. I concluded that none of my friends were coming out because there wasn't a plan in place. I decided to make it easy and created a Facebook group where I would curate a newsletter of all the blogs and websites that have interesting events going on and share it every week. I thought it would be a great source to say, "Hey, let's do one of these 40 fun, interesting, affordable things." And that's all it was.
As you can imagine, that didn't really do a thing either. I was just doing it for myself at that point. I thought in a couple of years I will look back and say, "Hey, I went to all these great places, and I had a great time and made the most out of my time in the city." A couple months later I decided to make one last effort to get people to check out these amazing places. I booked a tour at some of the locations I had been to and did all the work.
Was there one event early on that really helped shape the club?
I was contributing to Untapped Cities every couple months, writing about the history of a place or interesting location. I decided to write the history of the Brooklyn Army Terminal for them and at the end add information about New York Adventure Club's upcoming tour of the terminal and include the Facebook group. I didn't think twice about it.
I remember I was at work on a Friday and a hundred strangers joined the group from this one article asking how they could get tickets. I was excited; I was also overwhelmed. But that was the catalyst that really showed other people were interested in urban adventuring.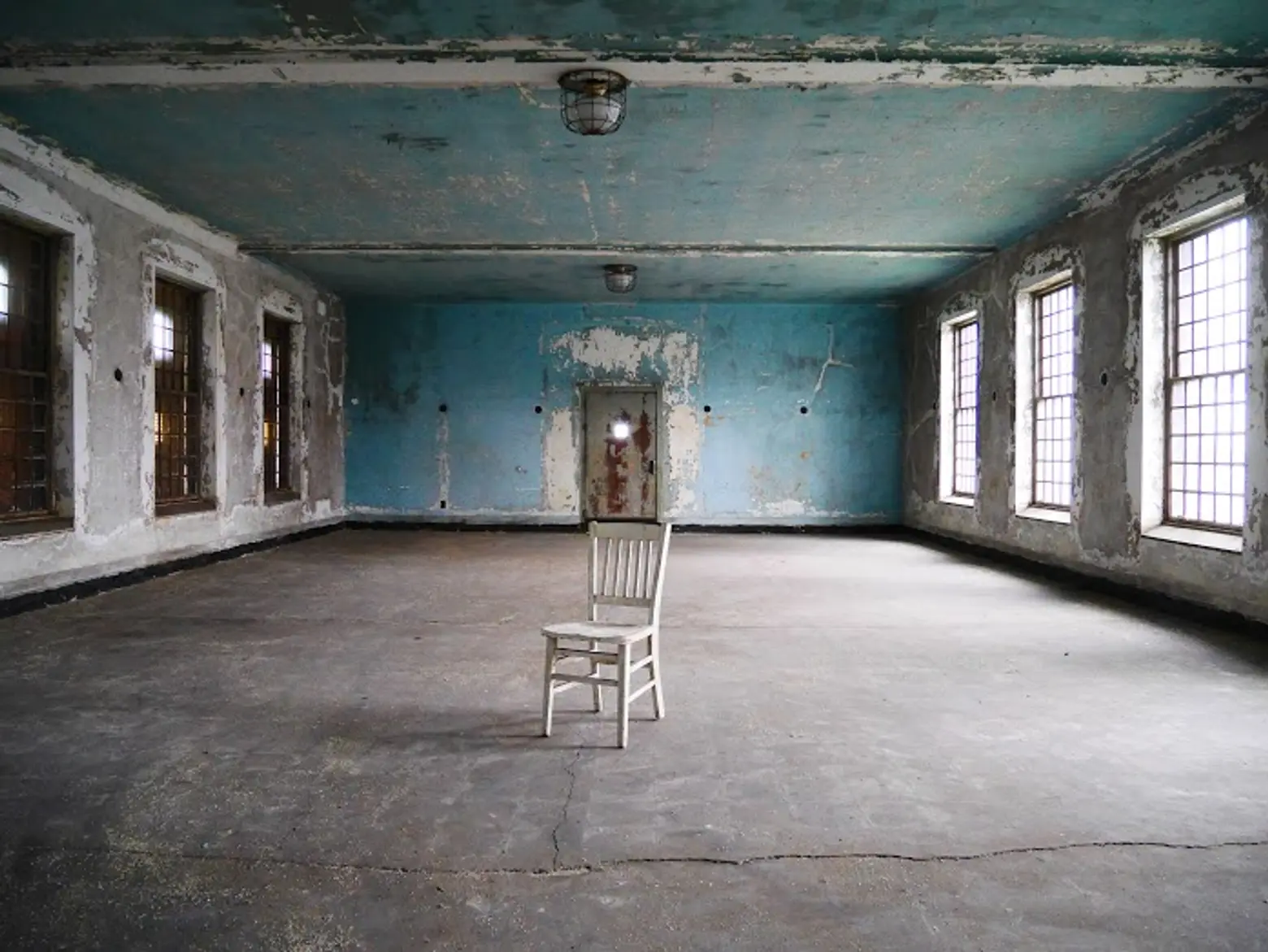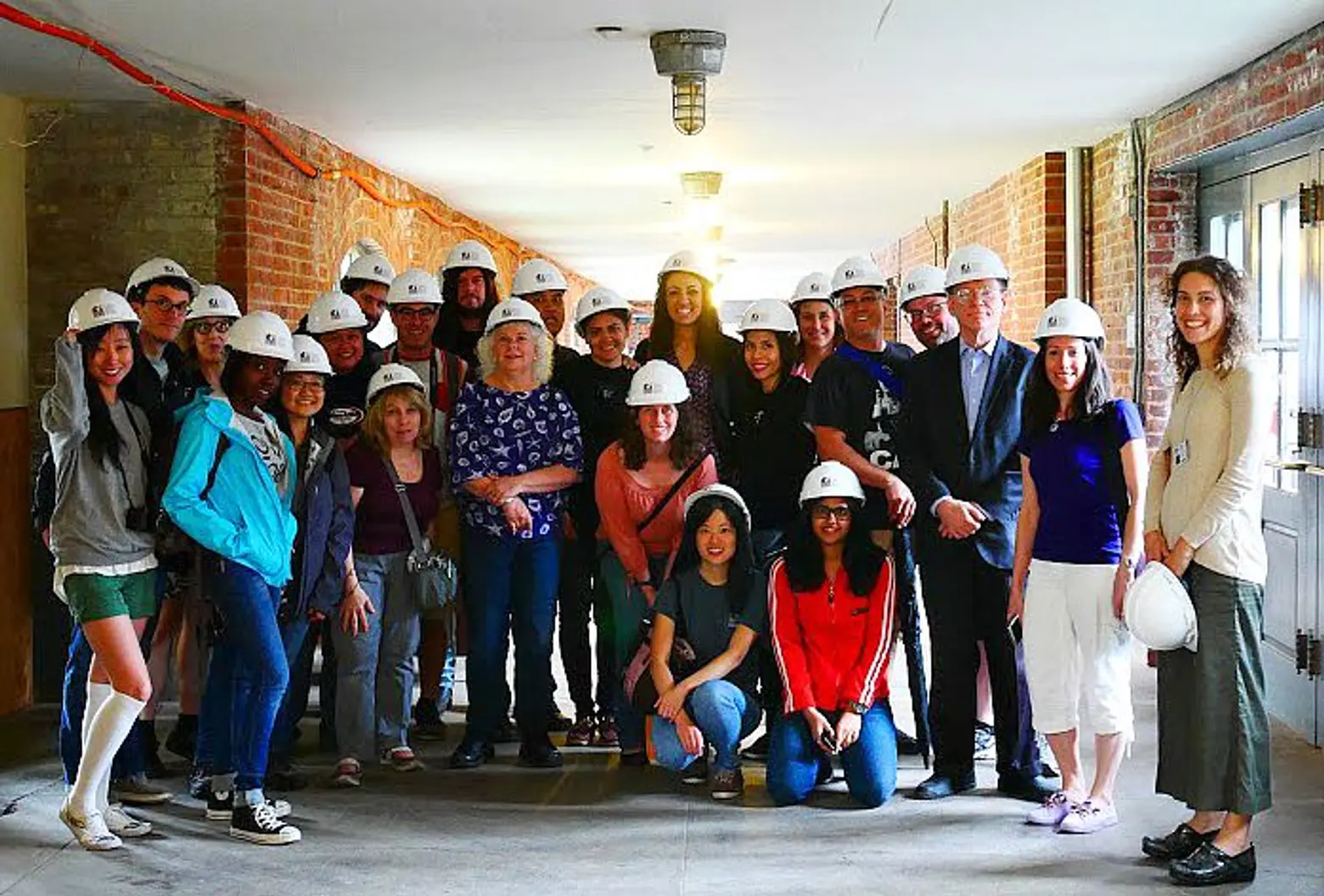 A tour of the abandoned hospital complex at Ellis Island
New York is not often associated with adventurous activities. Is that a misconception?
If I have learned anything over the several years I've been doing this, it's that New York has everything. Whatever you want, New York has, and it's up to each person to figure out what they want. The space that I'm in is very particular–architecturally or historically significant locations or interesting stores that have a good story. The New Yorkers that find New York Adventure Club and do come to events are the people who are curious. I'm very happy and proud of these people because they're highly engaged and ask a lot of questions; they want to be there.
The club hosts a lot of interesting events. How do you design the experiences and walks?
Once I started doing the tours, I had a lot of go-to locations to contact. As the months went on and membership grew, a lot of recommendations started coming through the group. People would recommend places they wanted to go or where friends worked. I'm still learning of new locations as the group grows. There are people who are extremely passionate about these locations, and they look at New York Adventure Club as being that official way of touring these spots since many of them aren't open to the public.
Every single experience has some unique twist to it. Whether it's truly exclusive access that the public will never get to or it's a facility that is open to the public, but we add a twist and make it a New York Adventure Club component. For example, City Hall has tours at 12:00 p.m. on Wednesdays. and that's an issue because most of the people in the club are working New Yorkers who work from 9-5. That's what prompted me to touch base with City Hall and now we've arranged to a night tour every couple of months. That memorable experience is what I want to create with the New York Adventure Club.
What are some other fun experiences the club has held?
We do an NYPD precinct tour and tours of gilded age mansions including the Harkness House, Ukrainian Institute/Sinclair Mansion, the Otto H. Kahn House, and the James A. Burden House, which is now Convent of the Sacred Heart. At the Staten Island Zoo, we had a behind-the-scenes experience where you and 15 other people get to go and play with animals that you don't normally get to interact with like owls and giant anteaters. There's also a private lighthouse in the Long Island Sound called Execution Rocks right by Port Washington. We were able to get access onto the island and hear the story of two Philadelphians who bought it because they just wanted their own lighthouse. They've been working to restore it.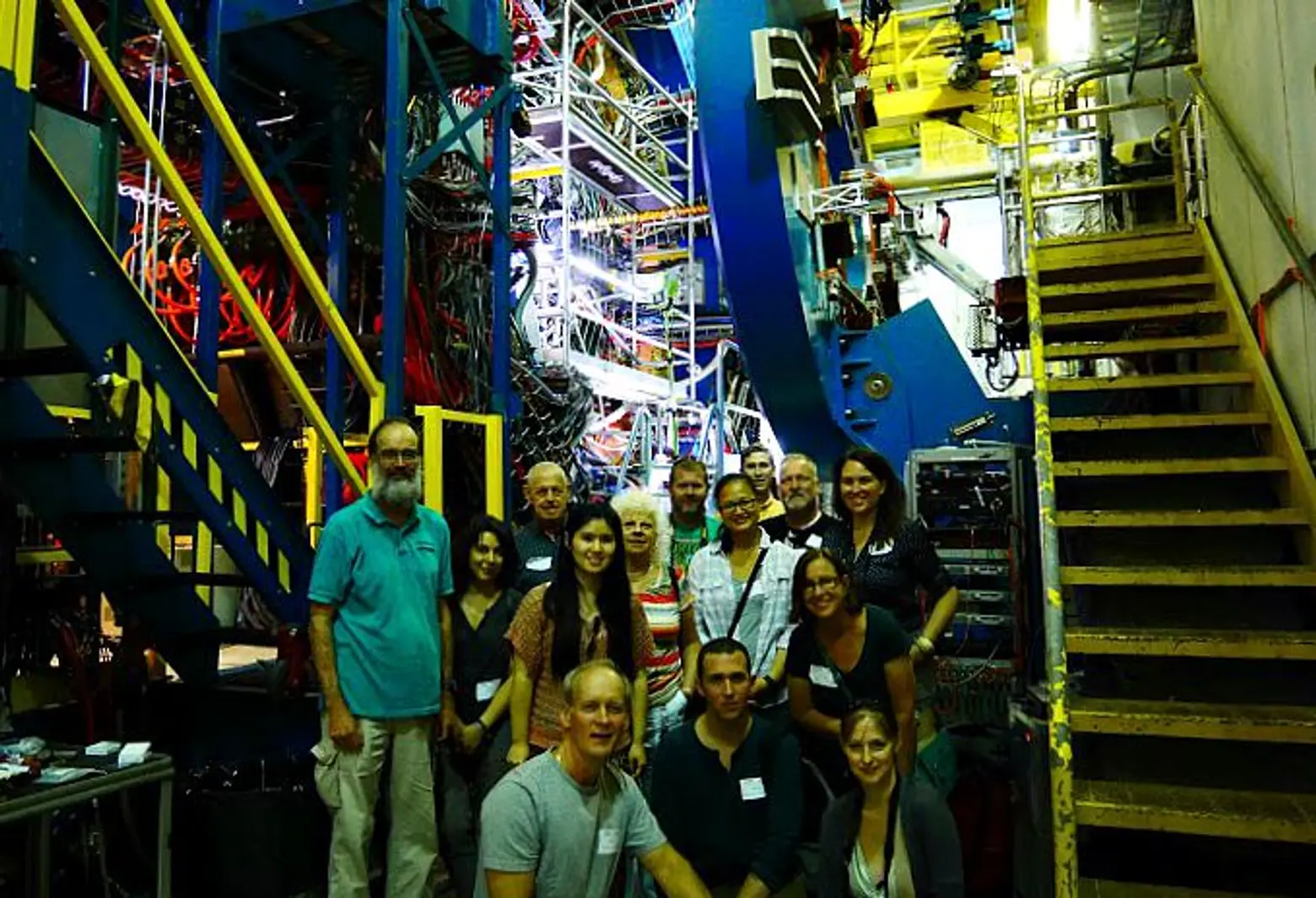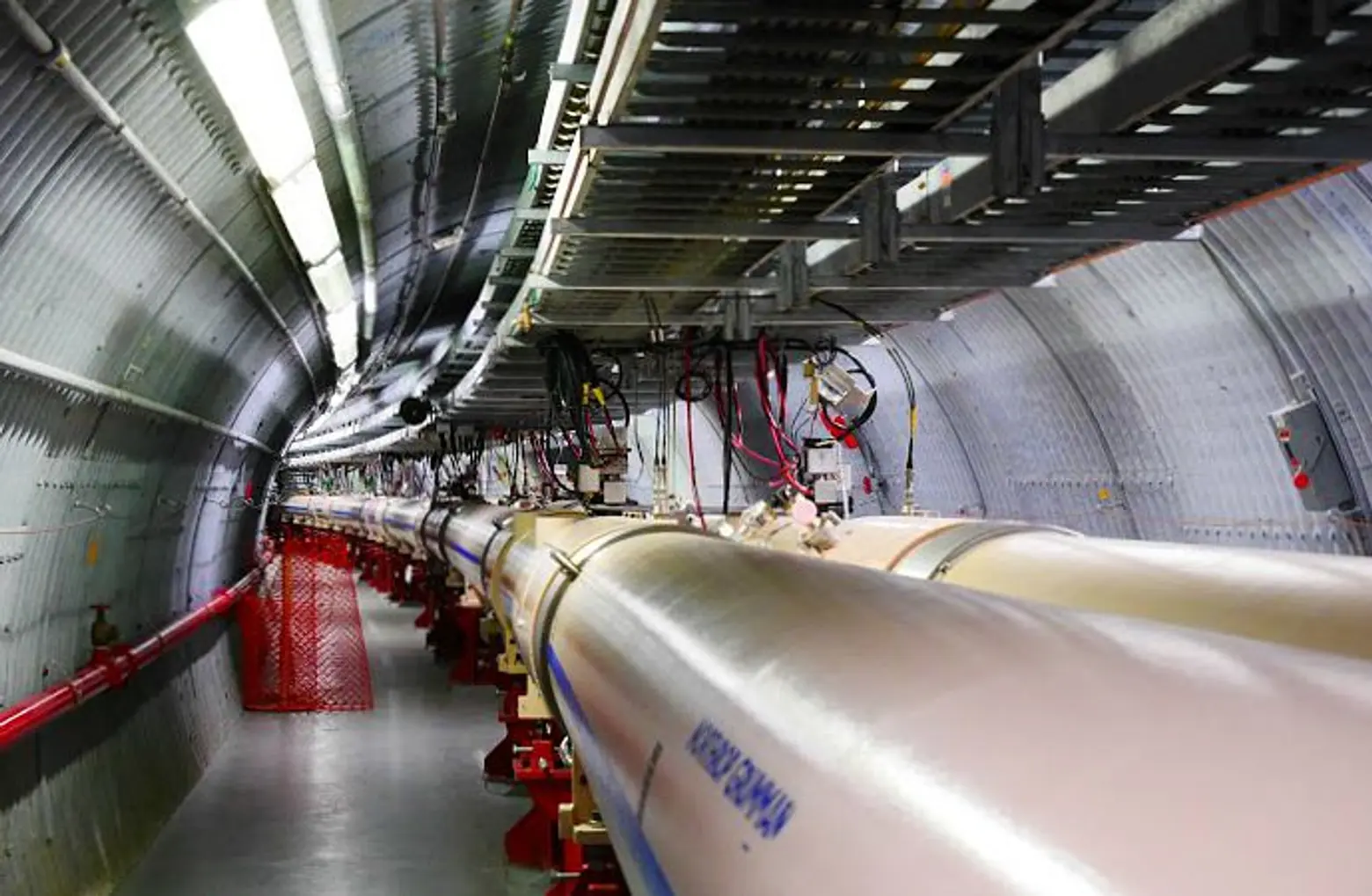 Brookhaven National Laboratory
We did Brookhaven National Laboratory recently, which is a huge federal facility run by the Department of Energy that doesn't really do tours. I was able to touch base with someone from the central side of Brookhaven, and we curated an amazing day where we went with scientists to all these different facilities and heard what they do and how they got into this field, and then we saw the facilities themselves, which was really impressive.
We've also more active adventures, including hiking and trips to other cities. We did D.C. in May and that included three private tours of interesting locations and an exclusive component that took us into an abandoned trolley station under Dupont Circle.
Do you have a favorite location?
The Explorers Club is an organization dedicated to exploration of land, sea, air and space. You have to apply to be a member and accomplish something that deems you as an explorer; a lot of astronauts are explorers. Modern examples of explorers are Jeff Bezos, Elon Musk, and Jim Cameron. Their executive director gives our tour in his office, and he has all these pieces of historic planes on the walls. Behind a door in the corner of the room is a piece of the Wright brothers' plane, and in the closet is a cosmonaut space suit (because he has nowhere else to put it!). Every single thing in the club has a story, and that's what I love about it.
What is the club's demographic?
It's all over the place. As far as age, it depends on the event. We have a murder mystery event at a hotel museum that is all 20s to early 30s. But then we'll have a gilded age mansion tour with 40s to 60s. I will say it skews heavily towards women, mostly in their 20s and 30s. This has been the case since day one. Women are the adventurers and are willing to purchase a ticket and come to an event alone if they can't find a friend to join them; whereas men are not going to go to an event unless their friends are going. Obviously there are guys who come, and there are events like those at a brewery that resonate with guys.

A recent sunset kayaking trip under the Intrepid
Are you beginning to have repeat customers?
We do have a lot of repeat members. These are people who are explorers; they want to use their spare time for exploring their surroundings. They're the ones who enjoy the club the most no matter where they go. These are very curious people who aren't afraid to walk through the door of an interesting building on their own.
Have you watched friendships blossom through the group?
I've made some great friends through the group, and I've seen people meet each other and Facebook each other afterwards and eventually become friends. I'm happy this is happening, but it needs to be improved a lot and this is part of the process of the start-up–devising a better system to create a better community. This has been the focus since day one. Now that I found people who have like-minded interests, I want to create events and experiences around that community. My focus going forward is cohesive experiences where you might be doing a series of events with the same group of people. This is a much better recipe for creating true friendships or a network. That's what I want to create. It's not just a tour operator, I want mine to be a community.
What is one hidden gem that all New Yorkers should explore?
The Wonder Theaters are some of the most impressive interiors that you'll ever see in your life. There is the United Palace Theater in Manhattan; the Valencia in Jamaica, Queens; the Lowe's Jersey City; Paradise Theater in the Bronx; and the King's Theater in Flatbush, Brooklyn. The Valencia and Paradise are churches. The Lowe's Jersey City is the only one still used as a movie theater where you can see black-and-white films and silent films. These were movie palaces built in the late '20s and early '30s not meant just for films, but for the experience. The level of detail in them is breathtaking. Everything from the ceiling to the doorknob has detail in it, which you don't see these days because it's too expensive to do. I have done New York Adventure Club tours at three of them with a fourth one coming up.
Does the New York Adventure Club have plans to expand?
For the future, I see New York Adventure Club not just being about urban exploration, but I see it being a community where, if you're into fashion, there are going to be special fashion events that really speak to you. If you're really into food, we are going to have food events that you're interested in. Farther down the road, I want the Club to encompass all of that because there should be communities around all these different themes.
What does taking New Yorkers on adventures mean to you?
I feel it's very easy as a New Yorker to get caught in the hustle and bustle of the city. My response to that would be you do have to push yourself and create a habit of doing the things you want to see. I'm personally into architecture and history, but everyone has their own interest. New York is a tough city to live in your whole life. You really have to take advantage of this opportunity we have in New York.
+++
[This interview has been edited]
RELATED: