New York will close restaurants and gyms at 10pm, limits gatherings to 10 people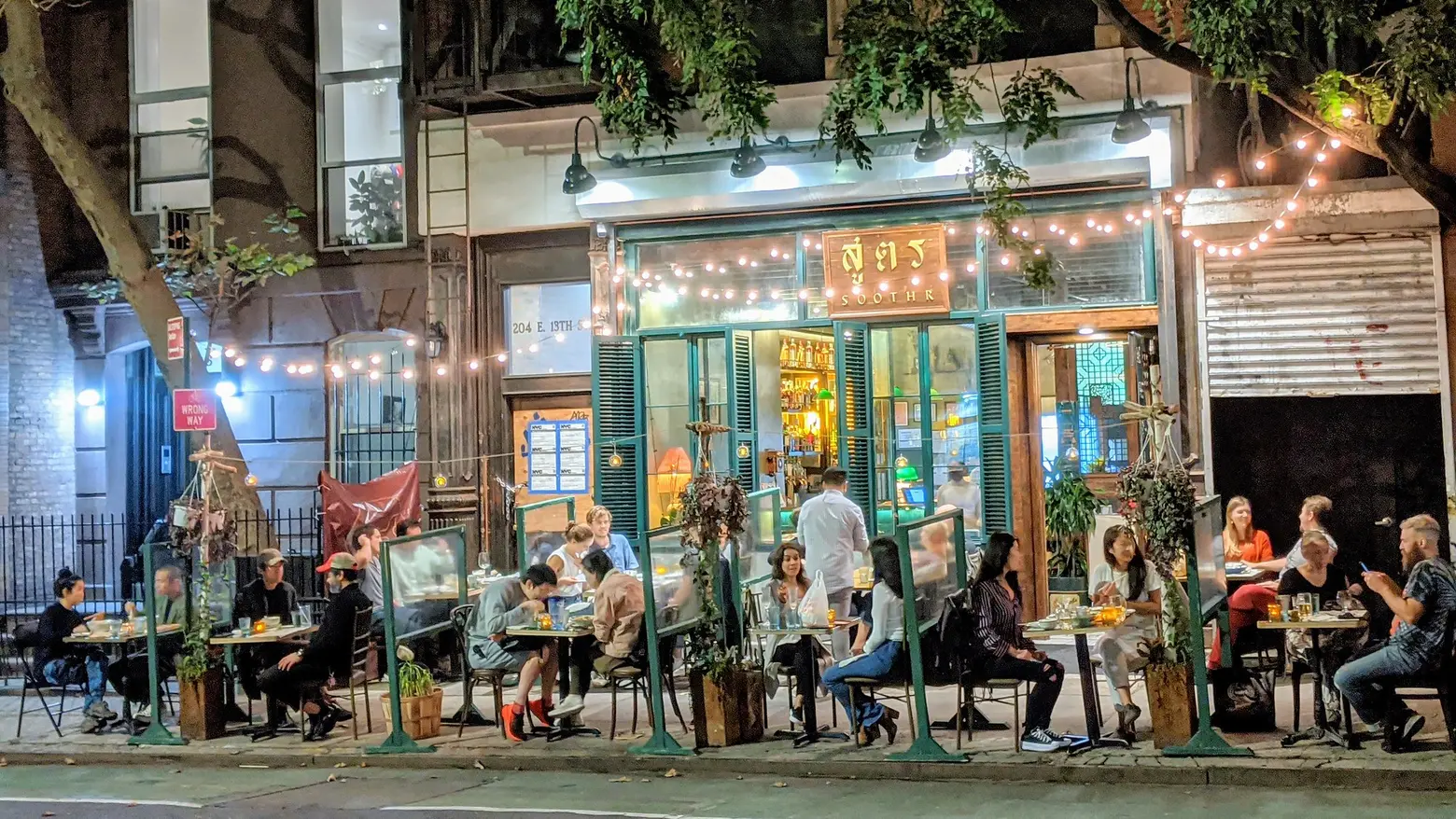 With the COVID positivity rate rising across the state, and with neighboring states of Connecticut and New Jersey seeing major spikes, Governor Cuomo today put in place new restrictions to curb the spread. Restaurants and bars will have to close at 10pm; after that time they can offer curbside takeout and delivery for food only. Gyms will also have to close at 1opm. And both indoor and outdoor gatherings at private residences will be limited to no more than 10 people. These are the three main spreaders that were identified by state contact-tracers. The rules go into effect at 1opm this Friday, November 13th.
"We have always been good at staying ahead of COVID, and this is the calibration that we've talked about… it was never binary, economic activity or public health, it was always both," said Governor Cuomo today in his call with reporters.
His decision follows similar regulations put in place by New Jersey Governor Phil Murphy on Monday, which also said that bars, restaurants, and casinos must close between 10pm and 5am. Murphy prohibited barside seating, a measure already in place in New York.
When it comes to bars and restaurants in New York, the rule applies to SLA-licensed establishments, which also may include bowling alleys. The new 10pm closure time applies to both indoor and outdoor dining.
In reference to limiting indoor gatherings and small parties to 10 people, Governor Cuomo said, "the states surrounding us have done something that I think is intelligent, and we're going to follow suit."
New Jersey, which has roughly a 5 percent infection rate, just saw its seventh-straight day of 2,000+ cases; yesterday came in at a staggering 3,877 and today at 3,078, according to state data. The last time cases topped 3,000 was on April 27. In nearby Newark, the positivity rate has grown to 19 percent. Likewise, in Connecticut, the positivity rate rose to 6.74 percent, the highest since May. Pennsylvania is at 15 percent.
The governor noted that many of the issues across New York seem to be linked to rising rates in neighboring states. For example, there is a major spike on Staten Island, where there's a lot of interstate travel with New Jersey. The Tottenville and Great Kills sections of Staten Island both have positivity rates over five percent, with most of the rest of the borough between 3 and 4 percent. The majority of the state will become a yellow cluster zone (see map here). Portchester, which is on the Connecticut border, became a yellow zone earlier this week, but it will now increase to an orange zone.
The state of New York conducted 164,000 tests yesterday. The positivity rate without the micro-cluster zones factored in was 2.5 percent; with the clusters, it was 2.9 percent. The positivity rate of only the micro-cluster zones was 4.9 percent.
In New York City, specifically, the push from Mayor de Blasio this week has been to fight off a second COVID wave. For the seventh straight day, New York City's COVID positivity rate has been above 2 percent, yesterday hitting 2.88 percent and today coming down slightly to 2.52 percent. De Blasio press secretary Bill Neidhardt said via Tweet this afternoon that "City Hall has been in discussions with the State on these [new] guidelines and fully supports these actions."
RELATED: