Travelers to New York must test negative for COVID-19 to avoid quarantine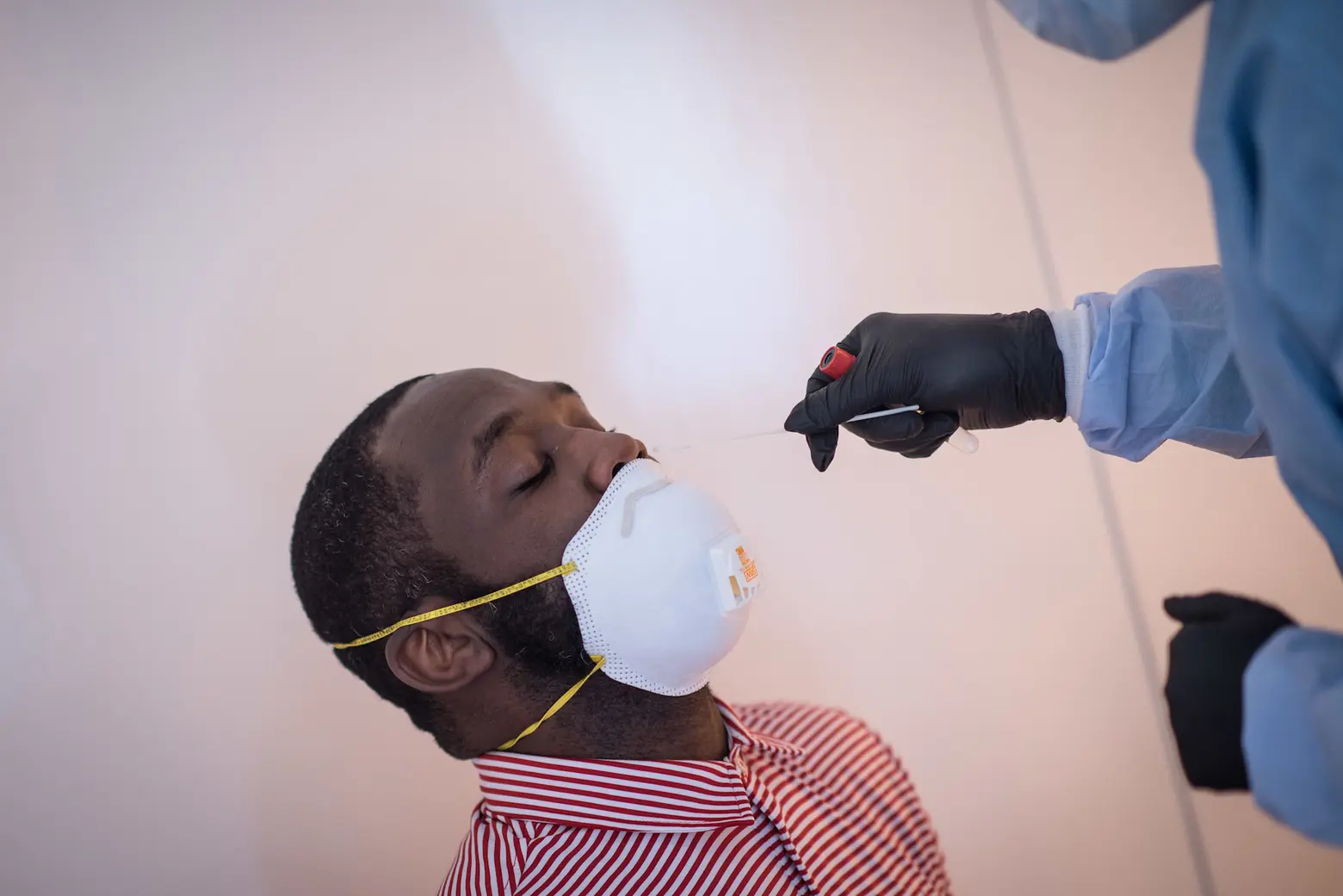 Photo: Michael Appleton/Mayoral Photography Office on Flickr
Most travelers to New York must get tested for the coronavirus before and after arriving in the state, Gov. Andrew Cuomo announced on Saturday. The new rule replaces the travel advisory put in place in June that required a 14-day quarantine for travelers coming to New York from places with significant community spread. Under the new guidelines, which will go into effect on Wednesday, visitors will be able to "test out" of the mandatory quarantine if both COVID-19 tests come back negative.
The new testing policy comes as cases continue to rise in most states in the U.S. and ahead of the holiday season. According to the state, New York currently has the third-lowest positivity rate in the country. The policy does not apply to travelers between neighboring states including New Jersey, Pennsylvania, and Connecticut.
"Travel has become an issue," Cuomo said during a press briefing on Saturday. "The rest of the states, by definition, if you're the third lowest, it means if anyone comes in from any state, they pose a threat."
Travelers who were in another state for more than 24 hours must obtain a test within three days of departure from that state. Upon arrival in New York, they must quarantine for three days. On day four of the quarantine, the traveler must obtain another COVID-19 test. If both tests are negative, they can exit quarantine early.
For travelers coming to New York who were in another state for less than 24 hours, a test is not required before arrival and they do not have to quarantine. But they must take a COVID-19 test four days after arriving in New York and fill out a traveler health form. New York residents who travel outside of the state for less than 24 hours must also take a test within four days of arrival, but not beforehand.
All travelers must continue to fill out the traveler health form upon arrival to help the state's contact tracing effort.
Cuomo, along with New Jersey Gov. Phil Murphy and Connecticut Gov. Ned Lamont, announced a tri-state travel advisory on June 24 for nine states. Under the old advisory, travelers from states that saw 10 infections per 100,000 residents on a seven-day rolling average or had 10 percent of the state's population test positive on a seven-day rolling average had to quarantine for two weeks. As cases spiked across the country, the list grew to include over 40 states.
"We had a list and we started to add states to the list when they hit certain metrics," Cuomo said on Saturday. "The list started small and then the list got longer and longer and longer and longer."
As of Sunday, New York's positivity rate was 1.51 percent. Of the 148,93 tests conducted statewide, 2,255 came back positive.
RELATED: