New York's 14-day travel quarantine expands to more than half of the country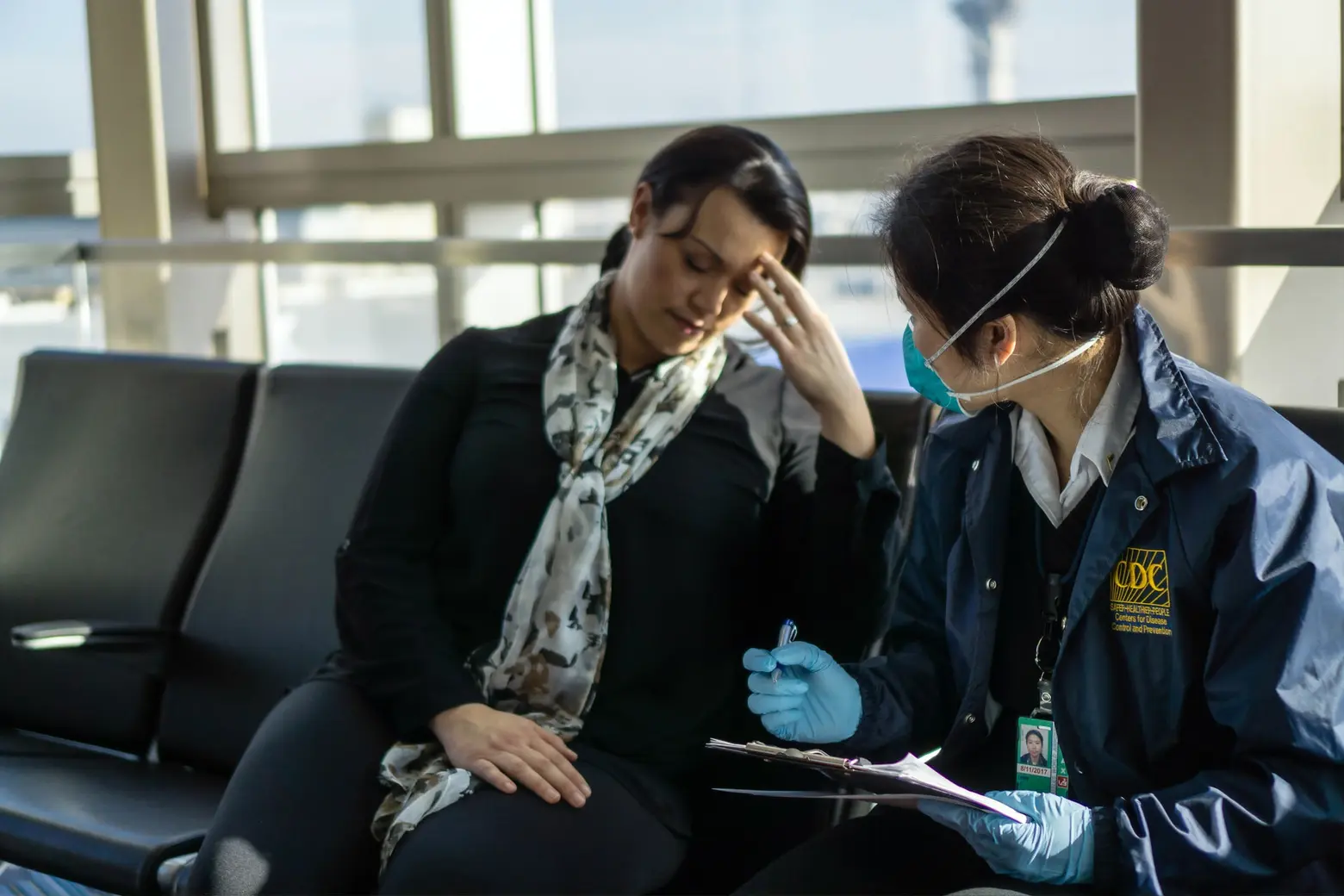 Individuals traveling to New York from ten additional states must quarantine for 14 days, bringing the total number of states under the travel advisory to 31, Gov. Andrew Cuomo announced on Tuesday. The new states added to the list include Alaska, Delaware, Indiana, Maryland, Missouri, Montana, North Dakota, Nebraska, Virginia, and Washington, all places with "significant community spread," according to the state.
When Cuomo, Gov. Phil Murphy of New Jersey, and Gov. Ned Lamont of Connecticut announced a Tri-State travel advisory on June 24, only nine states qualified for the advisory. The advisory calls for a self-imposed 14-day quarantine, though anyone found not complying could be subject to thousands of dollars in fines and a judicial order for a mandatory quarantine.
New York reported that 855 of 66,169 tests conducted on Monday were positive, a 1.29 percent rate of positivity, bringing the state's total to 408,101 cases. Plus, just two deaths from COVID-19 were reported, with none in New York City, the lowest since the beginning of the pandemic.
"As infection rates increase in 41 other states, our numbers continue to steadily decline, thanks to the hard work of New Yorkers and our incremental, data-driven opening," Cuomo said in a statement. "Yesterday, we had our lowest death toll since the pandemic began – and with no fatalities in New York City. While today's numbers are encouraging, we must remain vigilant."
States that fall into the travel advisory are those with 10 infections per 100,000 residents on a seven-day rolling average or that have 10 percent of the state's total population testing positive on a seven-day rolling average. The numbers will be updated daily. Hotels will be asked to communicate the travel advisory to those who have come from the designated states.
The states currently on the list are:
Alaska
Alabama
Arkansas
Arizona
California
Delaware
Florida
Georgia
Iowa
Idaho
Indiana
Kansas
Louisiana
Maryland
Missouri
Mississippi
Montana
North Carolina
North Dakota
Nebraska
New Mexico
Nevada
Ohio
Oklahoma
South Carolina
Tennessee
Texas
Utah
Virginia
Washington
Wisconsin
In a study released from Covid ActNow, only two states in the country are on track to contain COVID–Connecticut and Vermont. Last week, New York, New Jersey, and Massachusettes were on this list; they are now in the next group, "controlled disease growth." According to CDC data, New York saw the most COVID-related deaths in the nation, roughly 32,000 with 23,200 of those in New York City. New Jersey has the second-most deaths, just under 15,800. Connecticut has the eighth-most, 4,406.
With New York City entering phase four this week, although an abbreviated version, all regions in the state are now open. As cases continue to grow in more than 41 states, Cuomo said no indoor venues, including malls, cultural institutions, and restaurants, will reopen during this phase in New York.
Editor's Note: This story was originally published on June 24, 2020, and has been updated with new information. 
RELATED: