New York's latest COVID antibody survey shows a rise in the Bronx and minority communities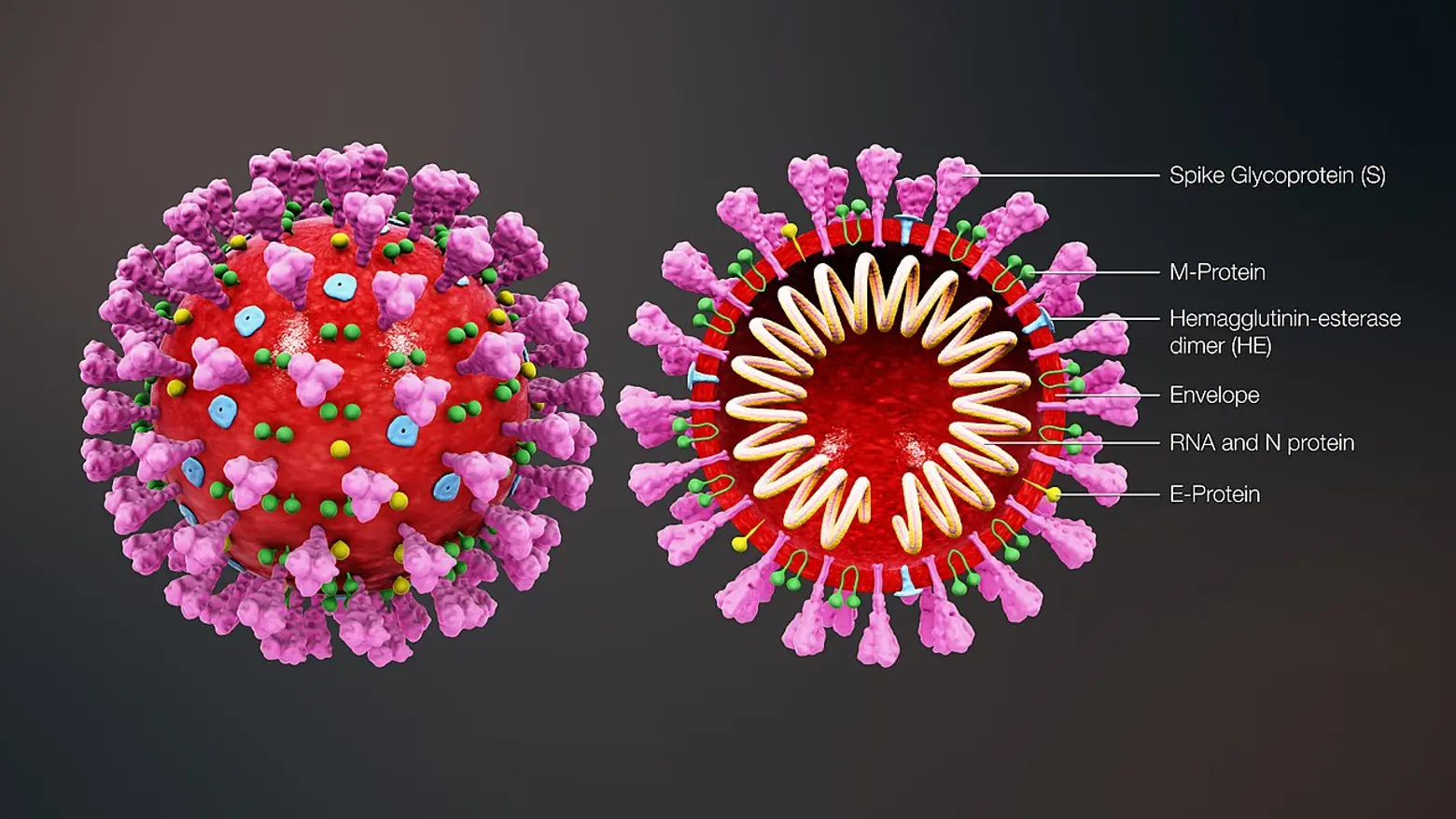 Today, Governor Cuomo released the results of the state's second-phase COVID antibody test, which randomly surveyed 12,000 people between May 1 and June 13. When the survey commenced, 12.3% of New York residents tested positive, compared with 13.4% on Saturday. The new results are more telling, however, when it comes to disparities in New York City. Though overall there was only a 1.6% increase (19.9% to 21.6%), the Bronx increased by 5% and Brooklyn and Queens by 2.1%. There are also disparities when it comes to race, as the Black and Latino/Hispanic communities have seen increases of 3.4% and 5% respectively.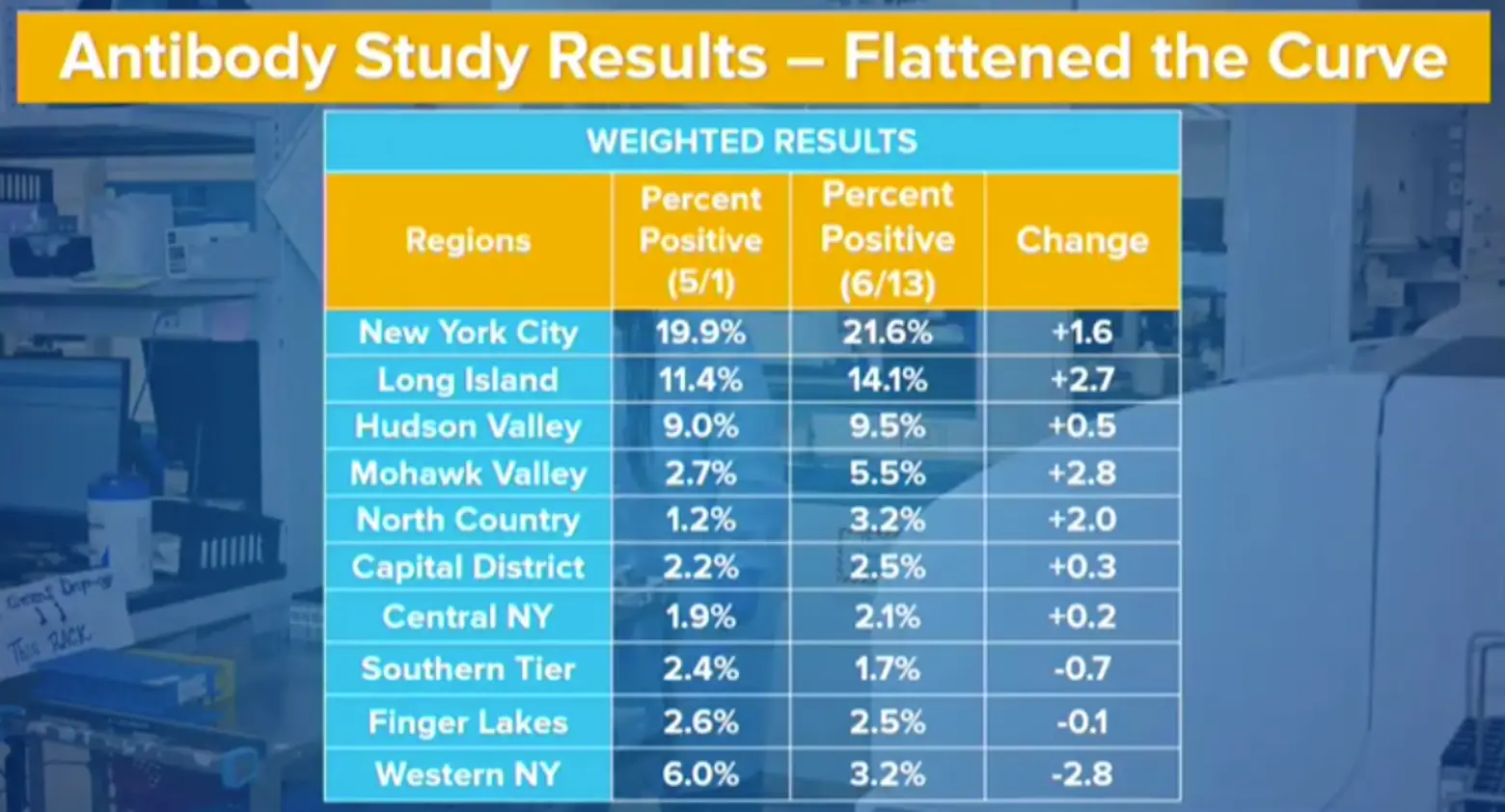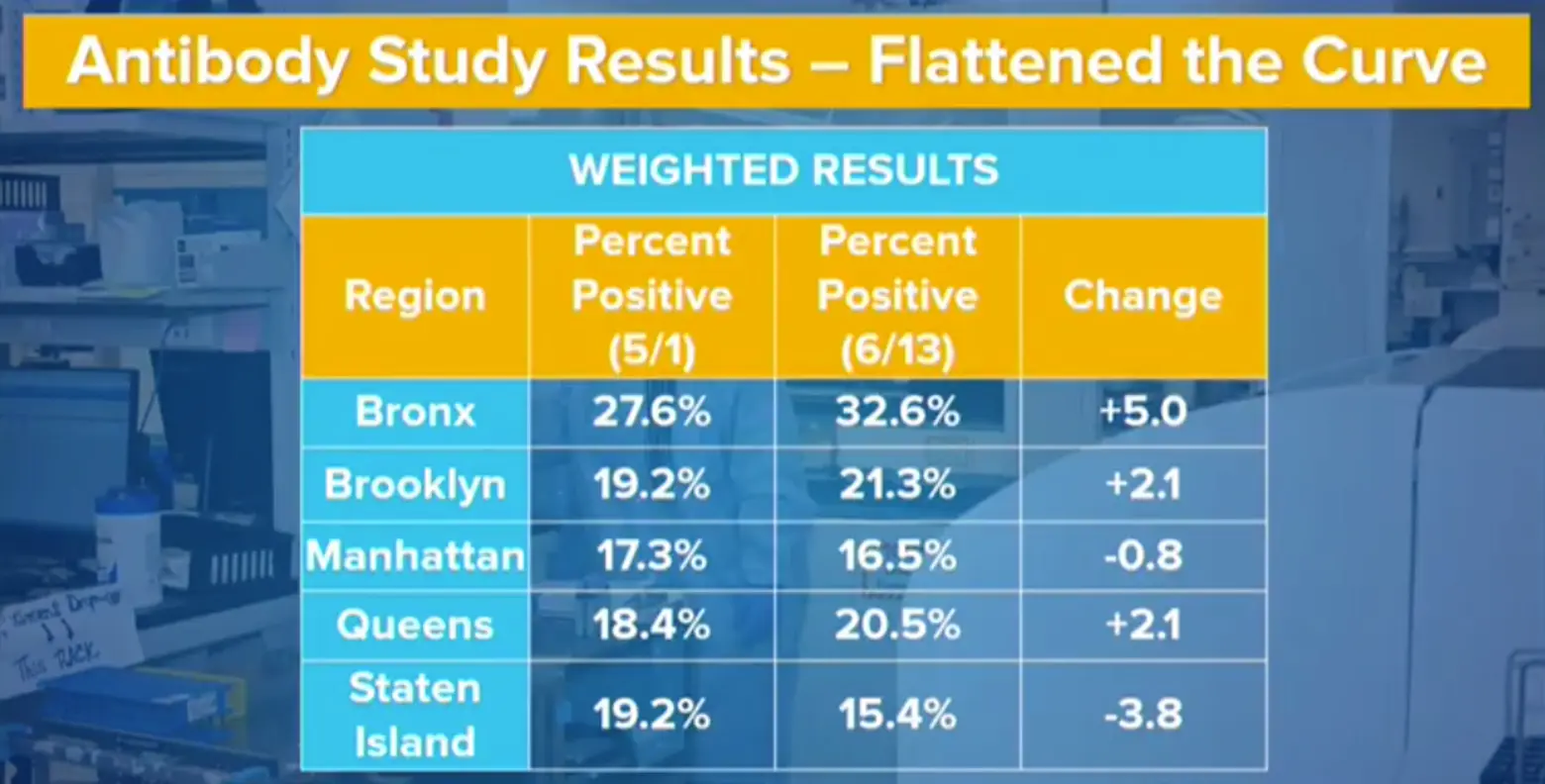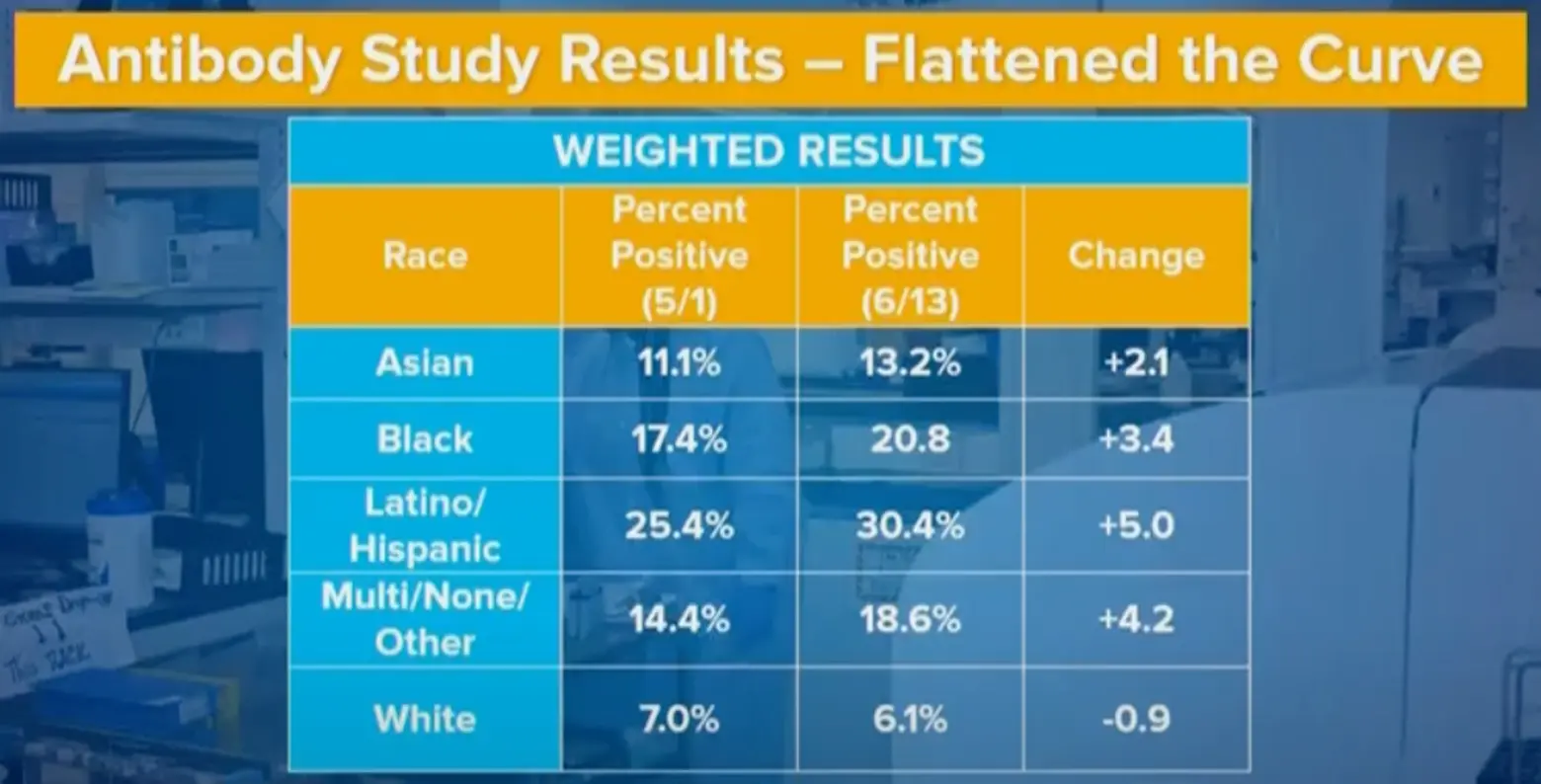 Powerpoint slides from Governor Cuomo's 6/16/20 press briefing
The by-borough and race results are not surprising considering the information that has already been released. Earlier this month, Governor Cuomo announced that the state would open 10 new COVID-19 testing sites in New York City zip codes considered "hot spots." Of these, six were in the Bronx, with positive antibody test results ranging from 38% to 51%, as compared to the city-wide average of 19.9%. The other zip codes included three in Brooklyn and one in Queens. As 6sqft explained at the time:
The neighborhoods identified are communities of color and low-income communities, which have been hit harder by the virus than white and wealthier parts of the city. Earlier this month, the city released the coronavirus death rate by ZIP code, with the data confirming the disparity in rates of death and infection among these communities.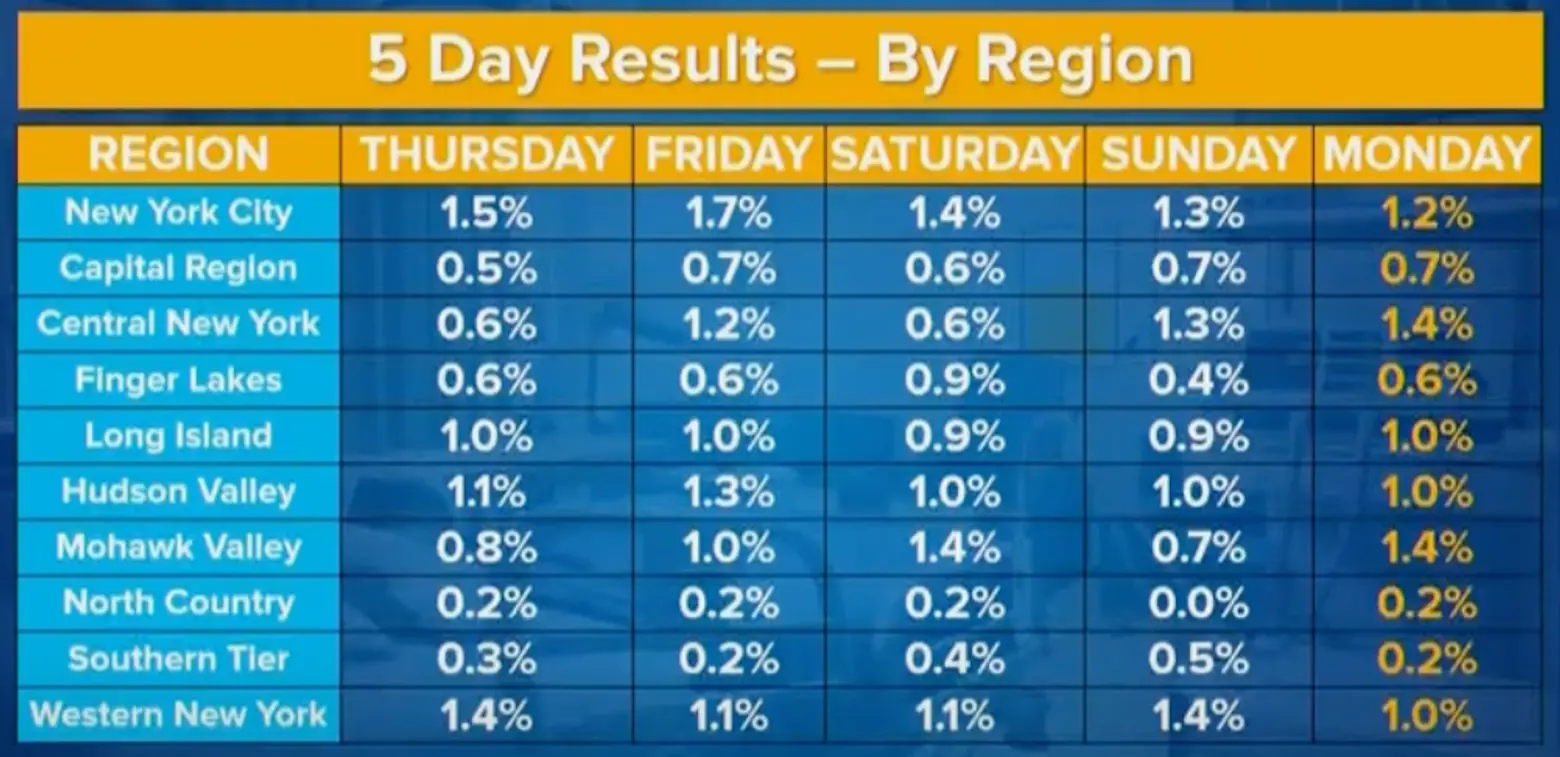 Powerpoint slide from Governor Cuomo's 6/16/20 press briefing
When it comes to diagnostic testing, the numbers are very much down overall, which led the Governor today to announce that, following state guidelines, hospitals and group homes can begin accept visitors at their discretion. He also announced that the U.S. Open will be held in Queens from August 31 to September 13 without fans.
Editor's Note: This story was originally published on April 23, 2020, and has been updated with new data.
RELATED: