New York joins New Jersey and Connecticut to open beaches for Memorial Day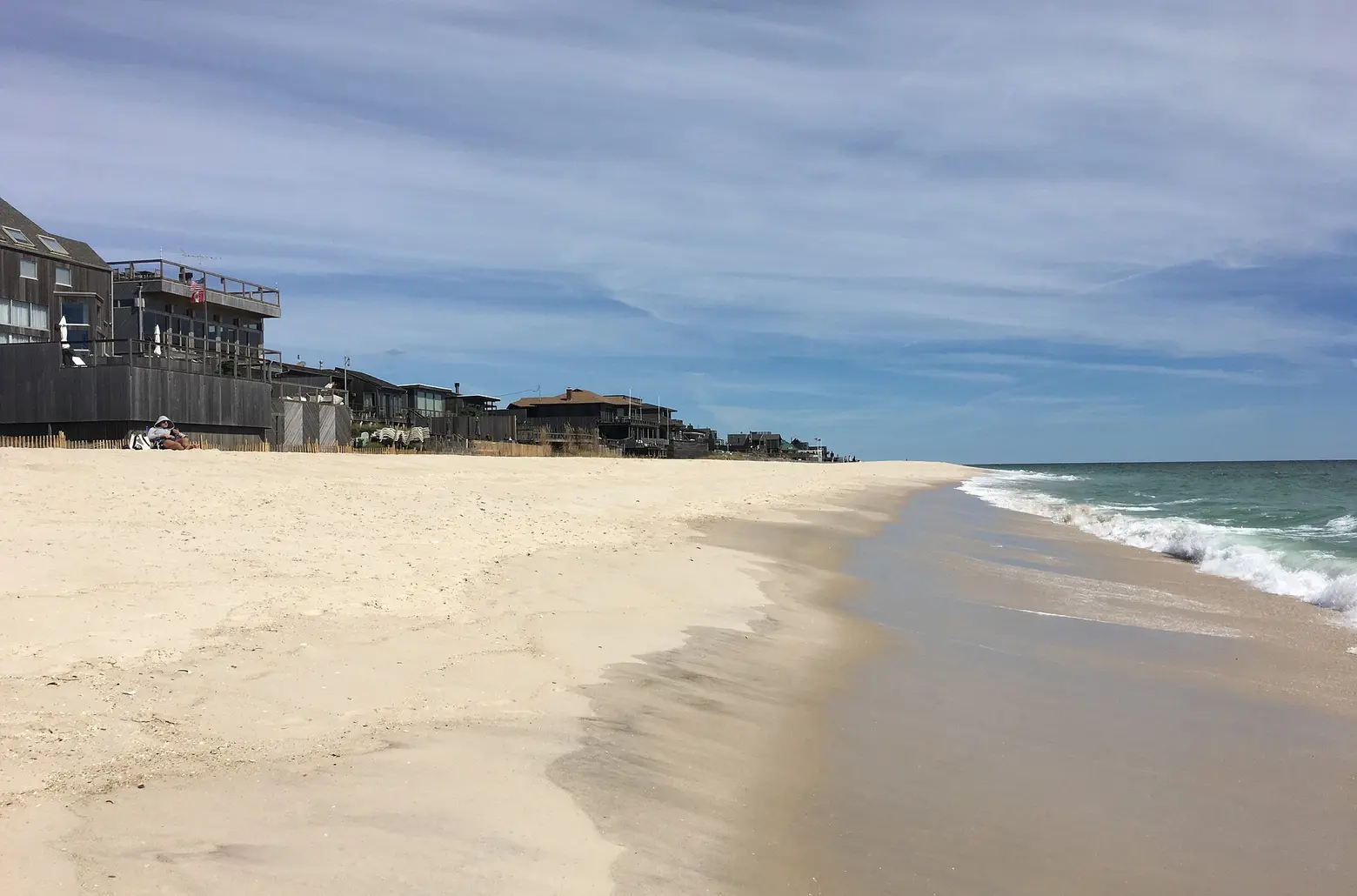 During his press conference on Friday, Governor Cuomo announced that he'd be joining New Jersey, Connecticut, and Delaware in opening state beaches by Friday, May 22, ahead of Memorial Day Weekend. The four states agreed that they will mandate no more than 50 percent capacity, prohibit group activities and social gatherings, enforce social distancing measures and mask adherence when needed, and keep concessions closed.
"With Memorial Day weekend fast approaching and warmer weather on the way, we want to make sure New Yorkers and residents of our neighboring states are able to safely enjoy outdoor recreational activities," Cuomo said in a statement.
"We have been coordinating with other states throughout this entire pandemic, and we have worked on an agreement allowing beaches to be open with proper social distancing and other public health protections in place so we can begin establishing a new normal without jeopardizing the progress we've already made."
According to the governor, state and local beaches/lakeshores may open the Friday before Memorial Day Weekend on the following minimum conditions:
Mandating no more than 50% capacity, by ensuring controlled exits/entrances, limited parking
Prohibiting group contact activities, including sports (e.g. volleyball, football)
Keeping areas of social gathering closed (e.g. designated picnic areas, playgrounds, pavilions, arcades, and amusement rides)
Enforcing social distancing measures for both employees and visitors
Requiring masks to be worn of all employees and visitors when social distancing is not possible
Closing concessions
Ensuring staff levels are adequate to achieve these measures and enforce crowd control
However, it is only state beaches that will definitely open next week; city/town/county beaches can open next Friday, but it is up to local officials. If they do choose to open, the same minimum conditions must be followed and enforced by local governments. If local beaches plan to open, they must notify the public by Wednesday, May 20.
But New York City beaches will definitely not open for Memorial Day, Mayor Bill de Blasio said during a press briefing on Friday, expressing concern over people taking the subway and buses to get there. "On the beaches, we're just not ready," the mayor said. "It's painful because we'd all love to be able to go to the beach with the hot weather, but it's not safe."
As 6sqft reported yesterday, local beaches across the Jersey Shore are implementing their own measures to adhere to the conditions, from deploying "social distancing ambassadors" to patrol the beach and boardwalks to only selling season badges instead of daily passes.
RELATED: