New York Botanical Garden's largest exhibit to date will honor Brazilian designer Roberto Burle Marx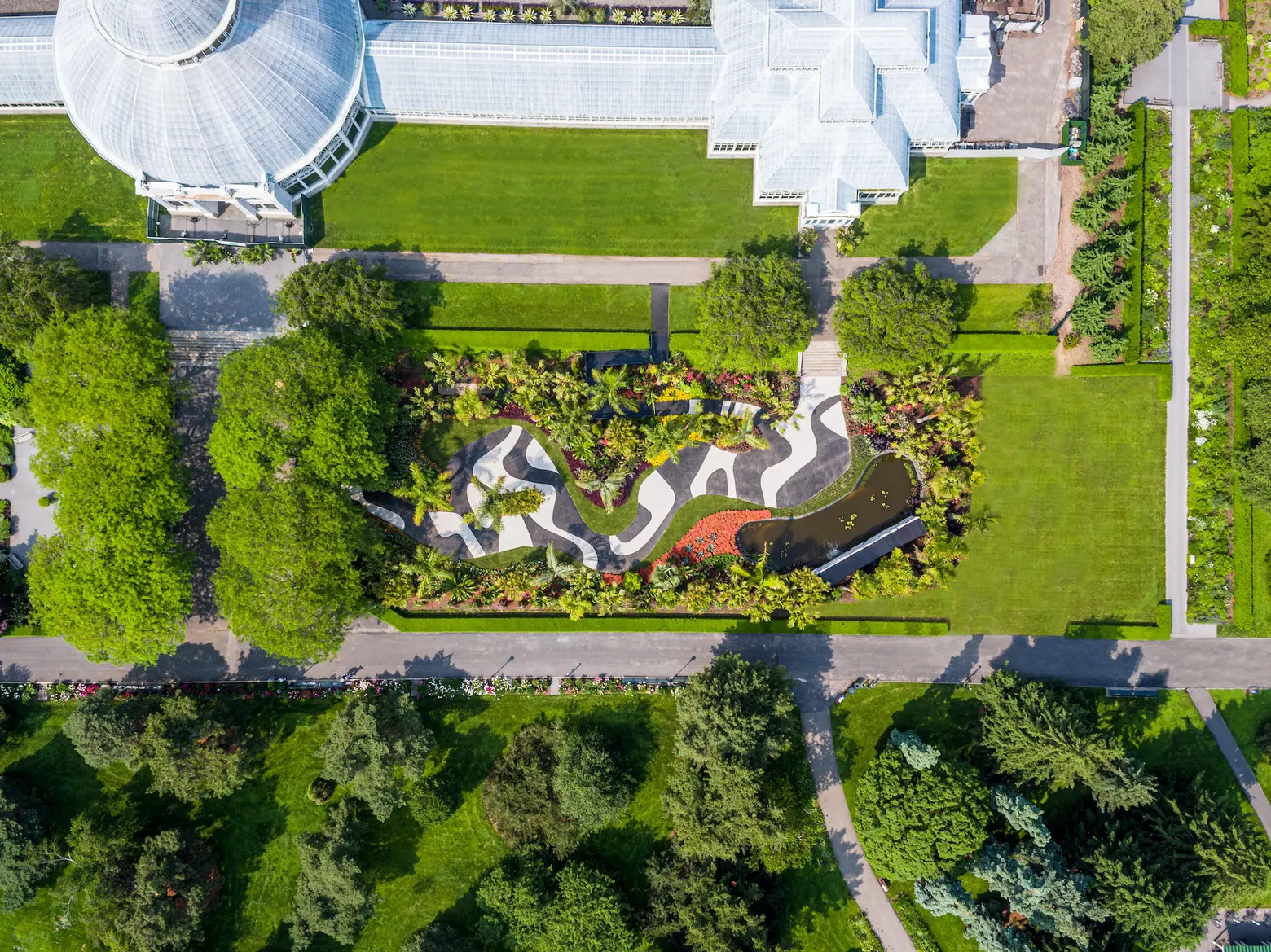 Photo courtesy of The New York Botanical Garden
Brazilian modernist artist, landscape architect, and plant conservationist Roberto Burle Marx will be the subject of the latest exhibition at the New York Botanical Garden, opening on June 8. Brazilian Modern: The Living Art of Roberto Burle Marx will not only be NYBG's biggest exhibition ever, but it will also be the first to bring Burle Marx's horticultural visions to life in an immersive way. Alongside a gallery of his paintings, drawings, and textiles, visitors will also be able to walk through lush gardens inspired by his designs.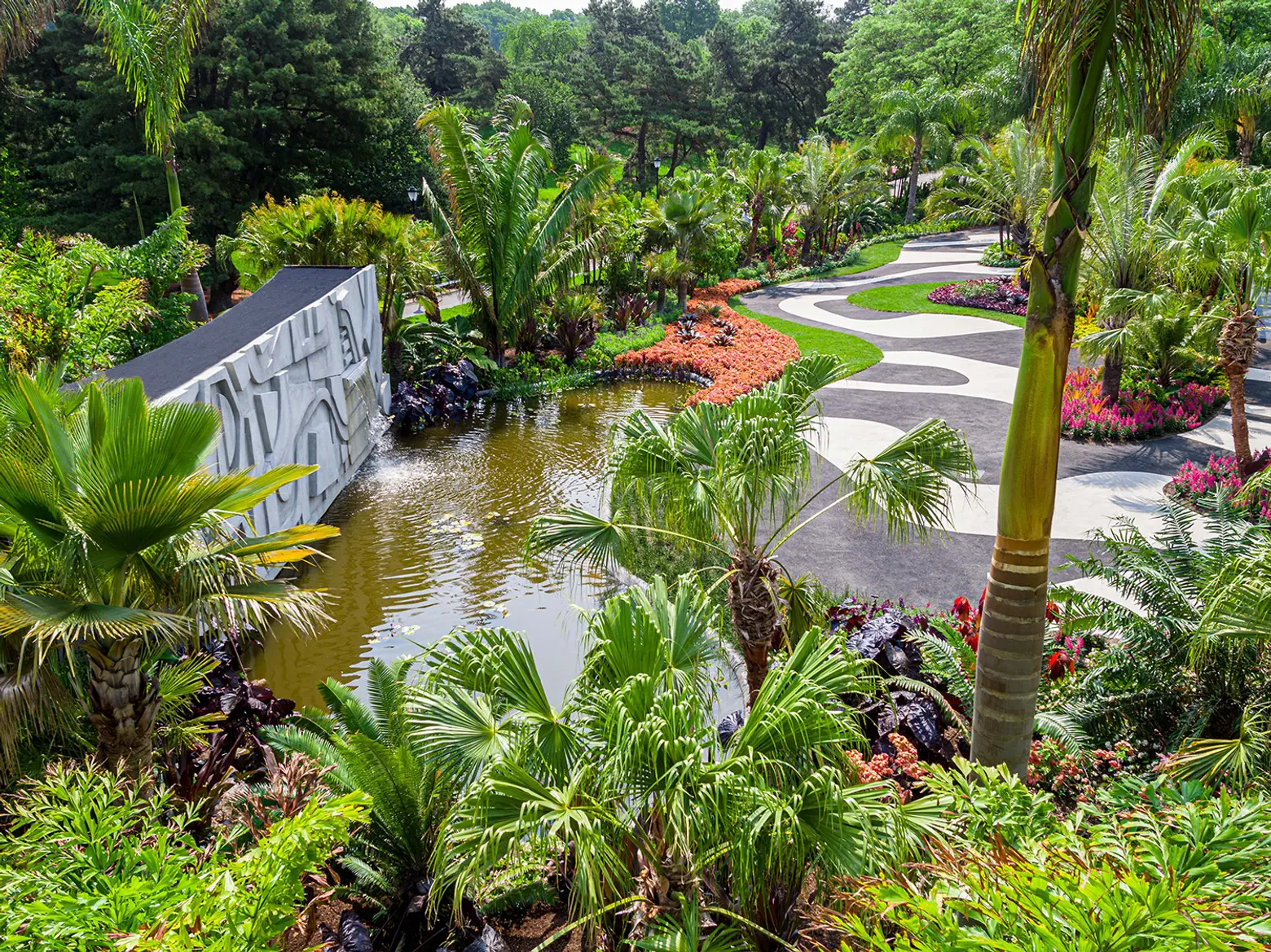 Burle Marx (1909-94) was a pivotal figure in Latin America during the second half of the 20th century. During his lifetime he worked on thousands of gardens and landscapes, including the famous curving mosaic walkways at Copacabana Beach in Rio de Janeiro.
Landscape architect Raymond Jungles, a student of Burle Marx, has designed three gardens throughout NYBG's grounds that highlight Burle Marx's tropical palette of plants—many of native Brazilian origin—and include sculptural water fountains, living walls, and other design elements.
Expect to see bold specimens on display, including a hybrid of the enormous, much-celebrated Victoria amazonica in the Water Garden, and plenty of philodendrons, elephant's ears, bromeliads, and colorful annuals throughout the Explorer's Garden and the Modernist garden, where a strikingly-patterned path leads to a pool and relief wall resembling one of Burle Marx's seminal installations at the Banco Safra headquarters in São Paulo.
An exhibition of his work on paper and canvas brings context to his 30-year career and interconnected artistic practices. Included will be a series of lithographs depicting Brazilian ecosystems alongside many abstract geometric works exploring the forms of nature.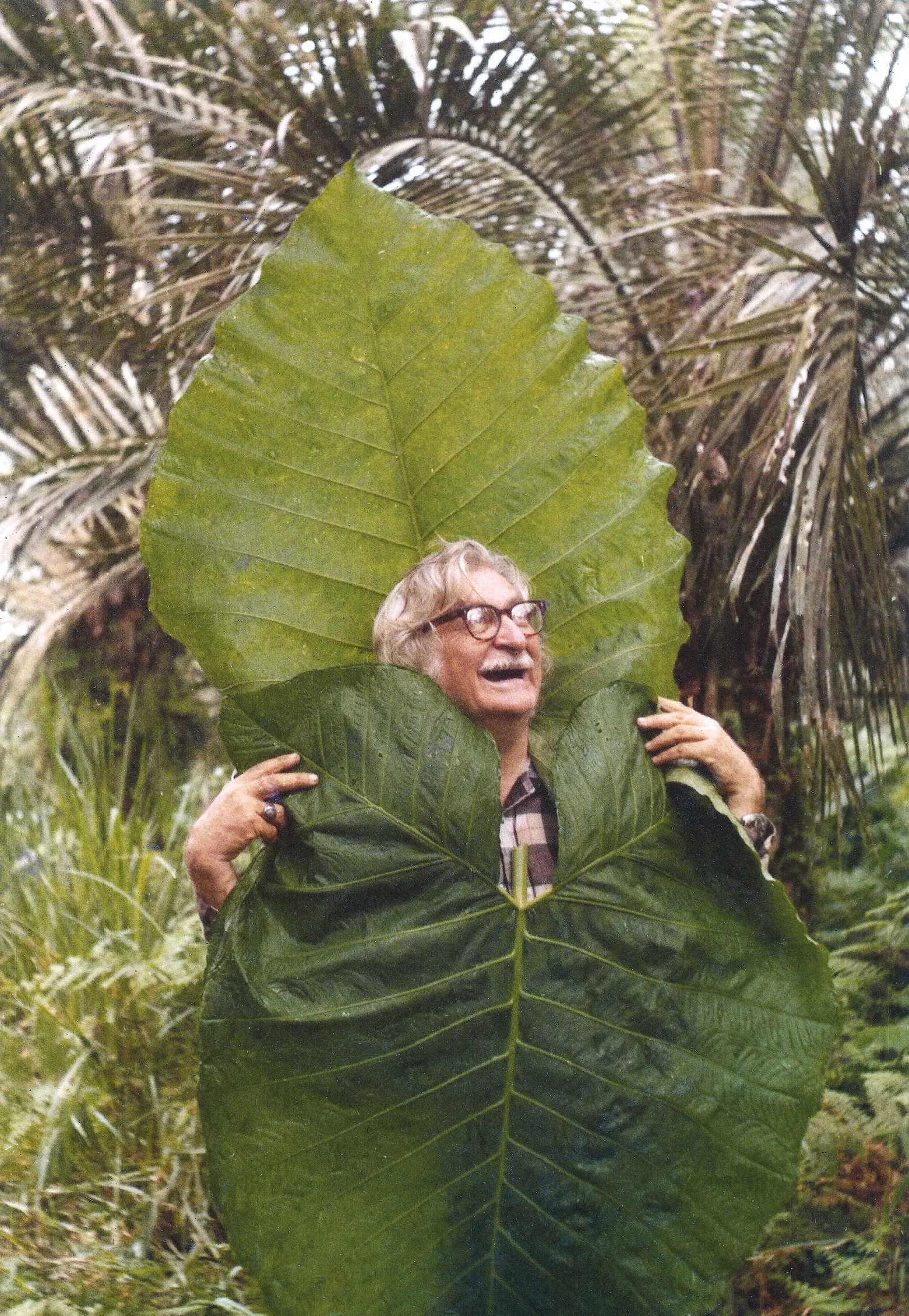 Roberto Burle Marx during a botanical expedition in Ecuador, 1974 (Photograph by Luiz Knud Correia de Araújo)
Burle Marx was an avid plant explorer dedicated to preserving Brazil's stunning biodiversity. In the Britton Science Gallery, visitors will see and learn more about plants from three key biomes in Brazil: the dry region surrounding Brasília known as the Cerrado, the world's most biologically rich savanna, which is home to more than 10,000 species of plants; the geographically isolated Atlantic Coastal Forest, which has one of the highest percentages of species of plants found nowhere else; and the Amazon, Earth's largest tropical rain forest.
A robust schedule of public programming accompanies the exhibition, including extended summer hours, a scholarly symposium about Burle Marx, live Brazilian music and dance performances, and hands-on activities for young visitors and their families in the Everett Children's Adventure Garden. Find out more information about the events here.
RELATED:
Photos courtesy of The New York Botanical Garden